Rosie's Lemon Ricotta Pancakes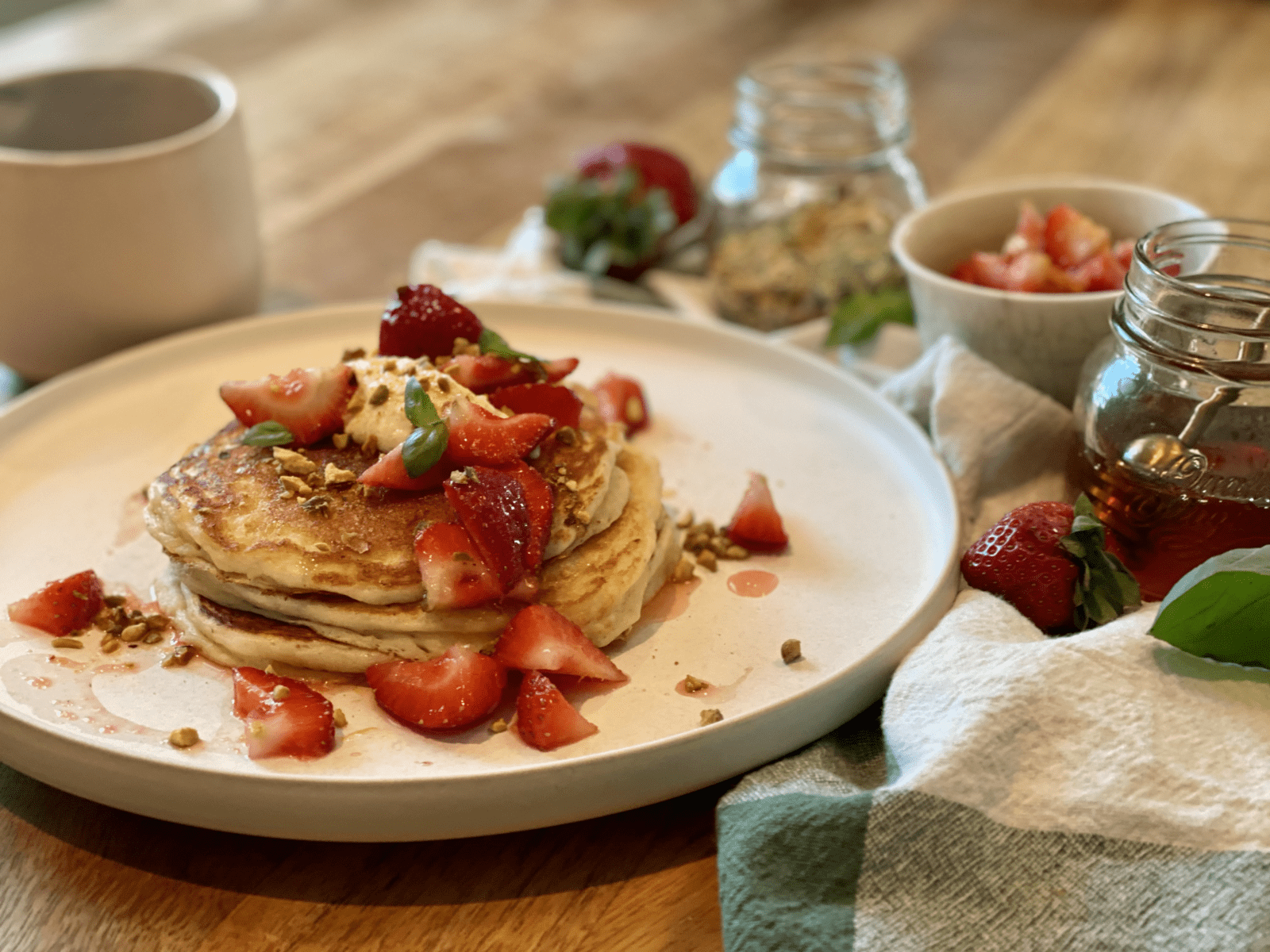 Rosie's Lemon Ricotta Pancakes
LEMON LOVE
The Copper Door B&B introduced Rosie's in 2020 as a pop-up concept in response to the COVID-19 pandemic. Co-owner and hospitality veteran Jamila Ross named the pop-up after her mother. Rosie's serves simple, savory, and sweet Southern and Italian-inspired selections that made the spot a social media standout. Collectively, Ross and her partner Akino West have work for establishments helmed by Chef José Andrés, Chef Michael Schwartz, and Chef Niven Patel.
RECIPE
Lemon Ricotta Pancakes
Ingredients:
3 cups all-purpose flour
7 tbsp sugar, white
4 tsp baking powder
1/2 tsp baking soda
1 tsp salt
2 cups milk
2 cups ricotta (low-fat or whole)
6 large eggs
2 tsp vanilla extract
3 – 4 tbsp lemon zest
1/2 cup lemon juice
2 tbsp butter, melted
Method:
In a large bowl, combine flour, sugar, baking powder, baking soda, and salt by whisking together. Create a well and set it aside.
In a separate bowl, whisk together milk, ricotta, eggs, and vanilla.
Add butter, lemon zest, and lemon juice to the milk mixture and whisk until just combines (it should be a little lumpy- no worries).
Add wet ingredients to dry ingredients and gently fold, and be careful not to over-mix. Allow batter to rest for 5 minutes in the refrigerator.
Lightly grease a griddle or cast-iron pan with non-stick spray and allow to come up to medium-high heat. Spoon about 1/4 cup of batter. Allow cooking until the edges are golden brown and the pancake creates bubbles, and then flip.
305.454.9065 Rosie's Miami, Overtown
rosiemiami.com