Plant the Future Returns for Second Phase of Collaboration with El-Ad National Properties at Luxurious ALINA Residences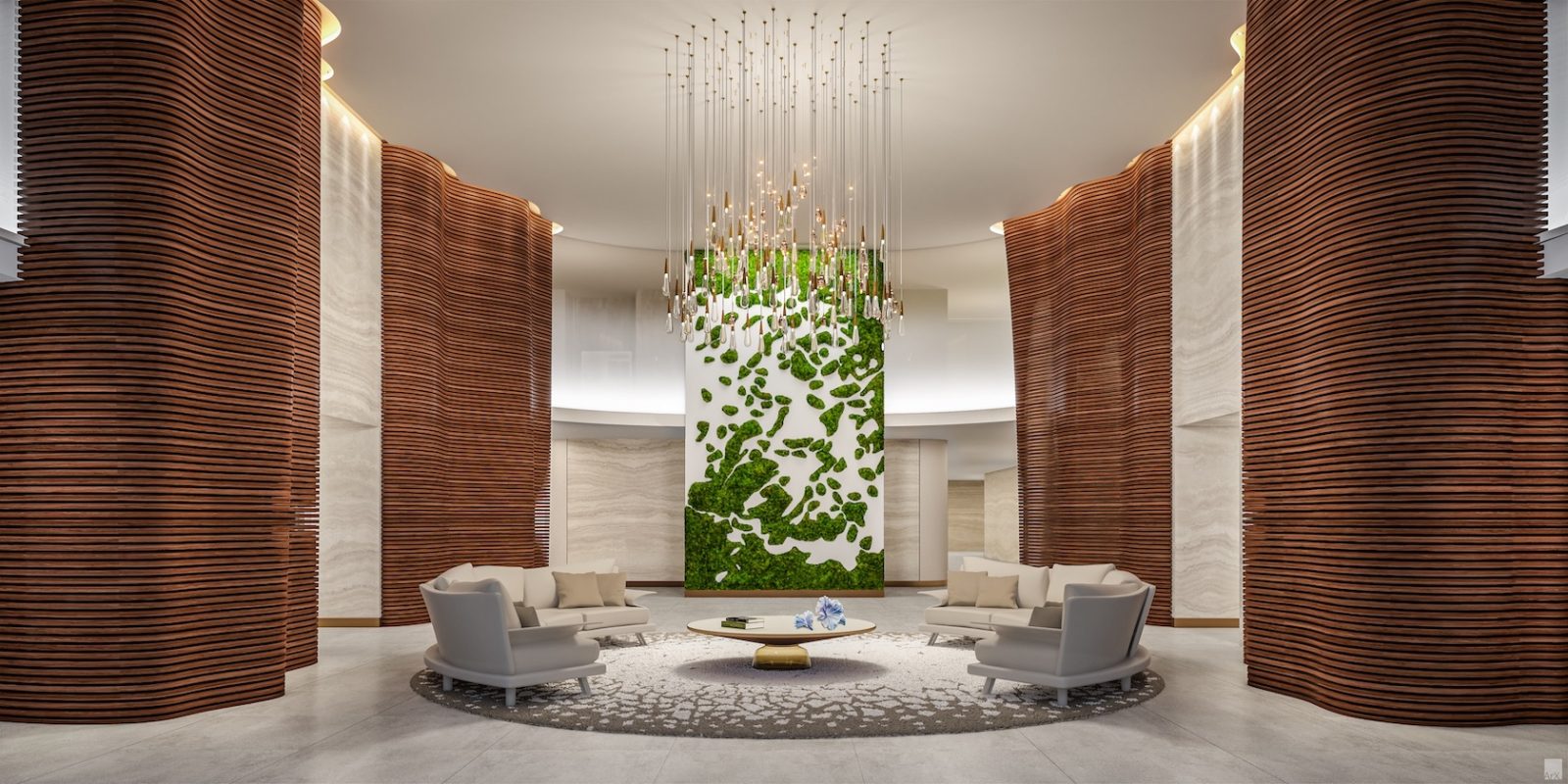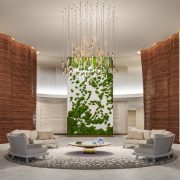 View Gallery
El-Ad National Properties, an Elad Group company with a South Florida-based team, is pleased to once again partner with Plant the Future, a Miami-based award-winning Biophilic Art Studio founded in Miami's Wynwood Arts District, for the second phase of its ALINA Residences, a world-class residential destination in the heart of downtown Boca Raton. This collaboration is a continuation of Plant the Future's work for the first phase of ALINAResidences.
Phase two of ALINA Residences encompasses two nine-story residential buildings (ALINA 210 and ALINA 220) that will complete the entire project. Plant the Future's biophilic design "Flying Over the Everglades," a series of 100% natural moss murals and installations commissioned by interior designers Garcia Stromberg and El-Ad National Properties, will include one grand 11 foot wide by over 17 feet high installation in ALINA 210's two-story lobby, and in ALINA 220 with multiple installations focused mostly on the amenity deck/level.
Plant the Future's art and design objects promote overall well-being through a deep connection with nature. The Studio focuses on the use of plants, natural materials, and repurposed objects as a medium of art and design through the creation of botanical moss murals, immersive plant installations, and other Biophilic experiences. "Flying Over the Everglades" draws inspiration from organic textures and shapes found in the natural world and highlights the innate affinity and connection between people and nature.
"Plant the Future's art installations bring a piece of the ecosystem into various common areas of ALINA Residences," said Noam Ziv, CEO of El-Ad National Properties. "Our vision for ALINA integrates a focus on indoor/outdoor living and wellness, and these installations help to connect the feeling of serenity and peace of the natural world."
"We are honored to work with ALINA Residences in bringing Biophilia and the power of nature into people's lives through our artwork. Connecting people back to nature is critical in making the world a better place." said Paloma Teppa, artist and co-founder of Plant The Future.
Plant the Future is well known for an array of residential and commercial projects, including the 1 Hotel South Beach and 1 Hotel West Hollywood, Faena Hotel, and has been recognized in a wide variety of publications including The New York Times, Vogue Paris, Forbes, Architectural Digest, and more.
ALINA 210, the centerpiece of ALINA, includes 30 exquisite corner residences. Floor plans feature three-to four-bedrooms with den, ranging in sizes from 3,300 to 5,400 interior square feet. Prices start at just under $4 million. ALINA 210's suite of thoughtfully curated amenities are exclusive to the 30 residences.
ALINA 220 will feature European-designed kitchens, rain showers in the primary bathrooms, and elegant organic craftsmanship throughout. With 152 residences, the building includes a selection of one- to four-bedroom with den floor plans, ranging in sizes from 1,400 to 5,400 interior square feet and pricing from just over $2 million to $10 million.
All residents of ALINA Residences enjoy spectacular amenities across the expansive campus such as his and hers spa facilities with dry saunas, steam rooms, treatment rooms and relaxation rooms, state-of-the-art fitness centers, studio with a professional-level golf and sports simulator, two rooftop swimming pools with private cabanas, fire pits, dedicated yoga areas, exquisitely appointed club rooms, a dog park and more.
ALINA Residences is tucked between the manicured green fairways of The Boca Raton and Southeast Mizner Boulevard, offering premier access to nearby shopping, dining, and cultural destinations. Phase two is situated at 210 and 220 SE Mizner Blvd.
Douglas Elliman Development Marketing is the exclusive sales team for the project.
With more than three decades of high-end development experience in New York City, Los Angeles and Toronto, Elad Group founded El-Ad National Properties in South Florida in 2004. By expeditiously seizing opportunities, El-Ad National Properties has since earned a sterling reputation as an agile, entrepreneurial company with high expectations and solid values, a philosophy shared by all employees. El-Ad National Properties is leaving its footprint on South Florida with ALINA Residences Boca Raton as its first new development from the ground up project.