Now Open: Negroni Bistro & Sushi Bar Launches Second South Florida Location in Weston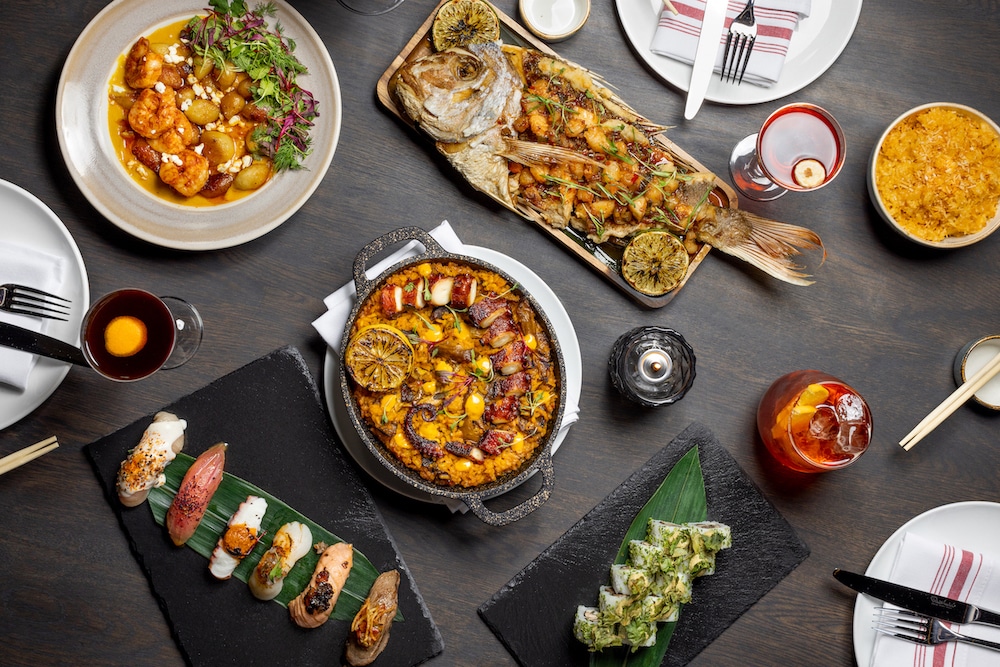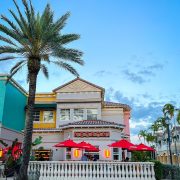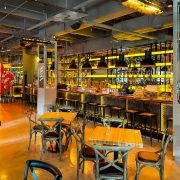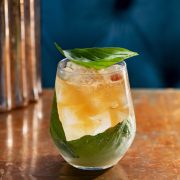 View Gallery
Now Open: Negroni Bistro & Sushi Bar Launches Second South Florida Location in Weston
Negroni Bistro & Sushi Bar, the renowned global fusion restaurant brand from Latin America, has expanded with a new location in Weston. The restaurant is situated at 1744 Main St., in the heart of Weston Town Center, an animated, open-air plaza featuring an eclectic mix of retailers, restaurants and bars. This is Negroni's second Florida location after Midtown Miami, and first location in Broward County, marking its steady rise as a go-to destination for diners who crave an adventurous culinary experience.
With a menu that harmoniously blends the vibrant flavors of Latin America, Negroni Weston serves up an enticingly diverse selection of comfort food dishes in a welcoming atmosphere that exudes warmth and charm during the day and a captivating allure at night. The expansive 5,000-square-foot space seats 220 guests in its inviting dining room and outdoor patio, with a dedicated sushi bar nestled inside serving an array of ceviches, tiraditos, nigiri and signature rolls. Guests can indulge in craft cocktails, negronis, spritz and tonics while dining at chic tables or lounging on plush couches as a DJ spins upbeat tunes. For those who want to commemorate their dining experience, a dedicated social media spot provides a vibey backdrop for snapping Instagram-worthy photos.
"We are truly honored to expand the Negroni experience into Broward County to add to our global roster of dining destinations," said Negroni founder Pablo Sartori. "We've been overwhelmed by the excitement and anticipation from the local community, and we are thrilled to finally welcome guests to our lively and fun establishment. Weston is the ideal location for us, with its vibrant dining and shopping scene, and we feel privileged to be a part of this thriving community."
Negroni Weston's menu opens with an international kitchen featuring a diverse selection of antipasti, salads, flatbreads, paninis, burgers, and more. Noteworthy items include the dramatic Provoleta On Fire ($17) appetizer, made with roasted provolone cheese, caramelized onions and roasted peppers flambéed with rum and paired with Galician bread; Parrillada ($58), a meaty entrée prepared for sharing with grilled beef tenderloin, rib-eye steak, Argentine sausage and sweetbreads served with grilled vegetables, French fries, criolla salsa and chimichurri; the cheesy Truffle Gnocchi ($24), oozing with cheese and truffle flavors; juicy Truffle Burger ($19), angus burger, sautéed mushrooms, truffle stracciatella cheese, iceberg lettuce, and truffle mayo in a pretzel bun; and Tartufata pizza ($19) for truffle aficionados. For those seeking a fresh twist on classic favorites, the Negroni Caesar ($17) delivers the perfect crunch of mixed greens and homemade Caesar dressing topped with roasted marinated chicken and crispy bacon. Sushi, nigiri, tiraditos, and ceviches from the Nikkei sushi bar complete the Negroni experience, showcasing the delicate balance of Asian and Latin American qualities in dishes such as the Tuna Tartare roll ($18), with avocado topped with fresh tuna, ponzu truffle sauce, and scallions; Carretillero ceviche ($19), shrimp and mahi-mahi with torched avocado, cilantro, aji amarillo, sweet potato, leche de tigre, cancha, and crispy calamari; Peruvian Tuna tiradito ($17), with aji amarillo acevichada sauce, sea salt, micro cilantro, and Nikkei crumble; and Hamachi ($10) nigiri, topped with acevichada, crispy quinoa, and togarashi.
Beyond a diverse list of wines, beers and sakes, the drink menu provides a fresh, fun take on cocktails and spirits. Fan favorites include Summer Shade ($16), with Grey Goose vodka, grapefruit juice, citrus juice, simple syrup, fresh basil, sparkling water and aromatic bitters; Paloma ($16), with Patron tequila blanco, citrus juice, grapefruit cordial and Fever-Tree grapefruit soda; and the premium Deadpool Margarita ($24), a bright-red take on the drink with Clase Azul Plata tequila, Cointreau, citrus juice and hibiscus syrup rimmed with black Hawaiian sea salt. Spritz, negronis and tonics are also available, as are nonalcoholic "free spirits" such as the Positano ($8), with pineapple juice, passion fruit mix, aquafaba, lime-lemon cordial and orange bitters.
Negroni Weston is located at 1744 Main St., in Weston at Weston Town Center. It is every day from 4 p.m. to midnight with plans to open for lunch Friday from noon to midnight, Saturday from 10 a.m. to midnight and Sunday from 10 a.m. to 11 p.m. For more information, visit negronius.com or email weston@negronius.com.
Negroni Bistro & Sushi Bar Weston