*Marc Julien Homes: From Building a House to Creating a Home
Longtime homebuilder Marc Julien Homes expands business to create dreamy spaces for all aspects of the home—from the kitchen to outdoor living areas to garages.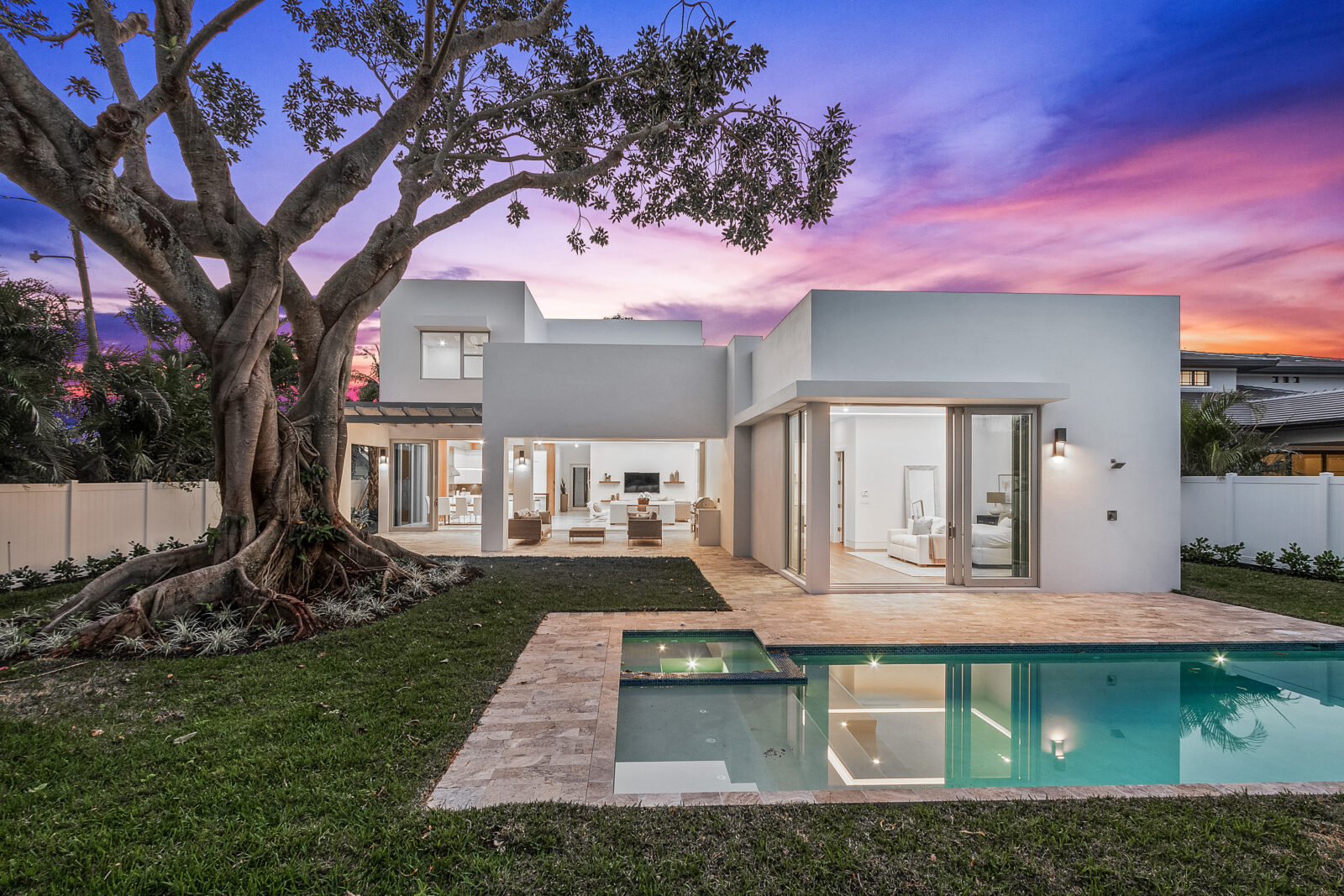 Photo courtesy of Marc Julien Homes
Transforming four walls into a dream home is not challenging for Marc Julien—it's the norm. At Marc Julien Homes, the custom homebuilding and remodeling business he launched in 2009, Julien and his team are experts at designing and renovating homes that seamlessly align with their clients' distinctive needs and lifestyles while providing comprehensive turnkey and white-glove services from beginning to end. The Delray Beach-based company also has an interior designer on hand to seamlessly guide clients through the selection process of fixtures, finishes and other customizable materials for their residences.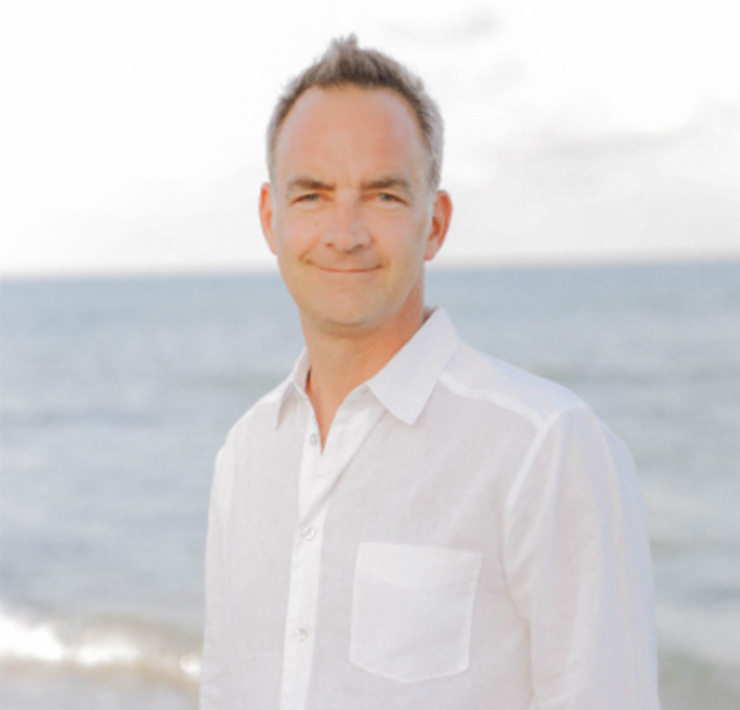 Being in business for more than 10 years, how many homes has the company built? We have completed over 75 homes throughout the state of Florida.
What differentiates Marc Julien Homes from other luxury custom homebuilders? We take immense pride in everything we do. Unparalleled architecture, perfect alignment, an elegant aesthetic—plus our commitment to excellence helps make our projects stand apart from every other home in South Florida. In addition to our custom-building service, we can remodel and relocate preexisting homes as well.
Do you specialize in any specific design styles?
Our team has the expertise to realize any architectural style you desire—from transitional to farmhouse, Key West to contemporary, and Mediterranean to modern. Additionally, we've built luxury, two-story townhomes complexes like 906 Villas and 7 on 7th in Delray Beach.
What are the benefits of building a custom residence, buying a move-in ready house or renovating your own home? There are advantages for each. Customization puts you in the proverbial driver's seat because you determine every detail, from the architectural style to the square footage. A move-in property often brings more convenience—and less stress—because features like millwork, beautiful finishes, and built-in upgrades like smart-home and energy-efficient technology are already chosen and installed. Home renovation usually means spending less than building and buying because you're remodeling on a room-by-room basis, so you'll get a great product without spending a fortune. Plus, you keep all the memories you've made.
How can you make a home energy efficient? Whether it's a new build or remodel, you can optimize your home's energy efficiency anytime. Consider variables like climate, sun exposure and site conditions to configure a complete system of energy-saving solutions, which may include roofing materials that deflect sunlight, an HVAC system upgrade, and LED and fluorescent light bulbs because they generate more light and less heat.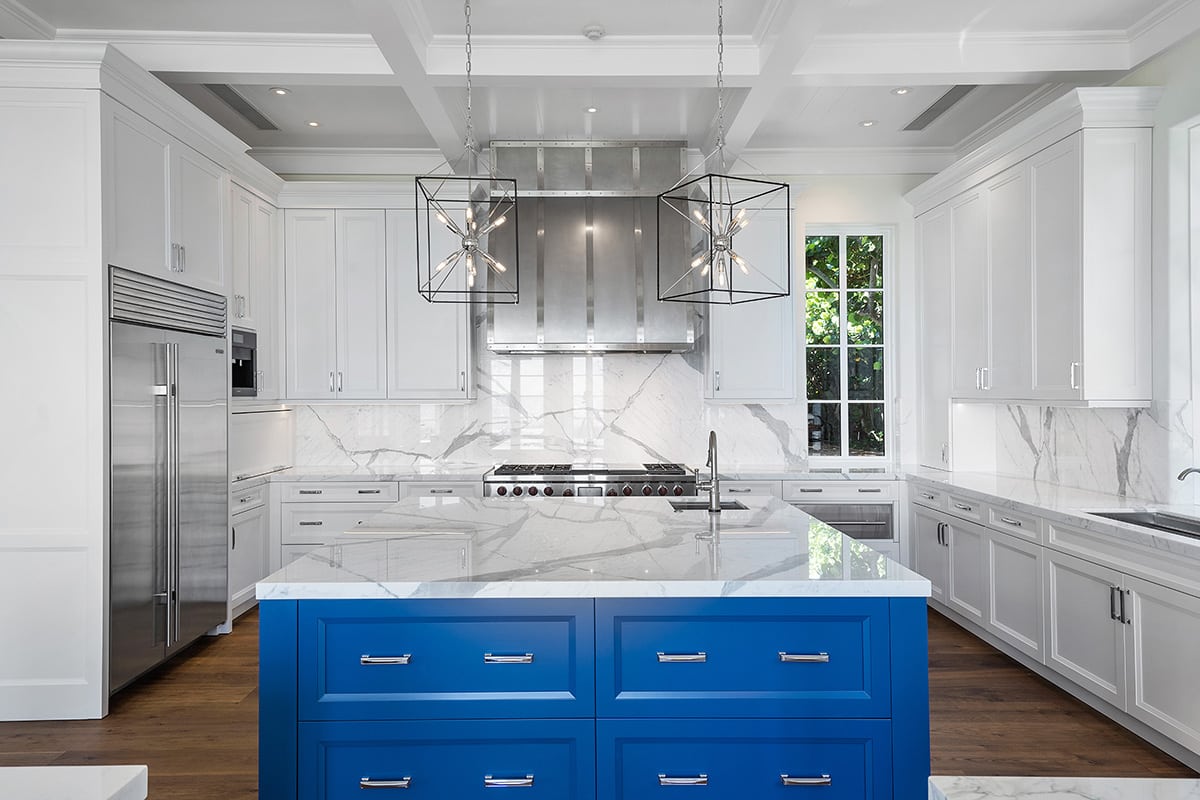 What made you expand your business to accommodate renovations, kitchen and bath design, outdoor living, and even garage transformations? For over a decade, our company has been renovating and creating beautiful new home designs our clients cherish, so expanding into these areas was a natural segue to unlock the full potential of a home or property.
Why is it important to invest in your garage? A garage tailor-made for your lifestyle is the de rigueur expression of luxurious living. More than a parking space, garages now offer more space saving, storage solutions, and can easily double as workout/yoga studios, home offices and man caves. With a focus on innovative design and lifestyle-friendly engineering, we can makeover any garage into a multifunctional, escape-worthy space.
What are the popular trends to create the perfect outdoor oasis? Alfresco kitchens have become the popular alternative for cooking and dining indoors, especially during the summer months in South Florida. Through our subsidiary company Exterior Elementz, we create personalized backyard and patio retreats that boast everything from state-of-the-art appliances—including pizza ovens and wine/beverage centers—to open-air structures complete with plush seating, ceiling fans, entertainment systems, fire pits and more.
What are the popular trends in kitchen and bath design? We're seeing a lot of handleless kitchens, smart appliances like touchless faucets, architectural ceilings and moody palettes.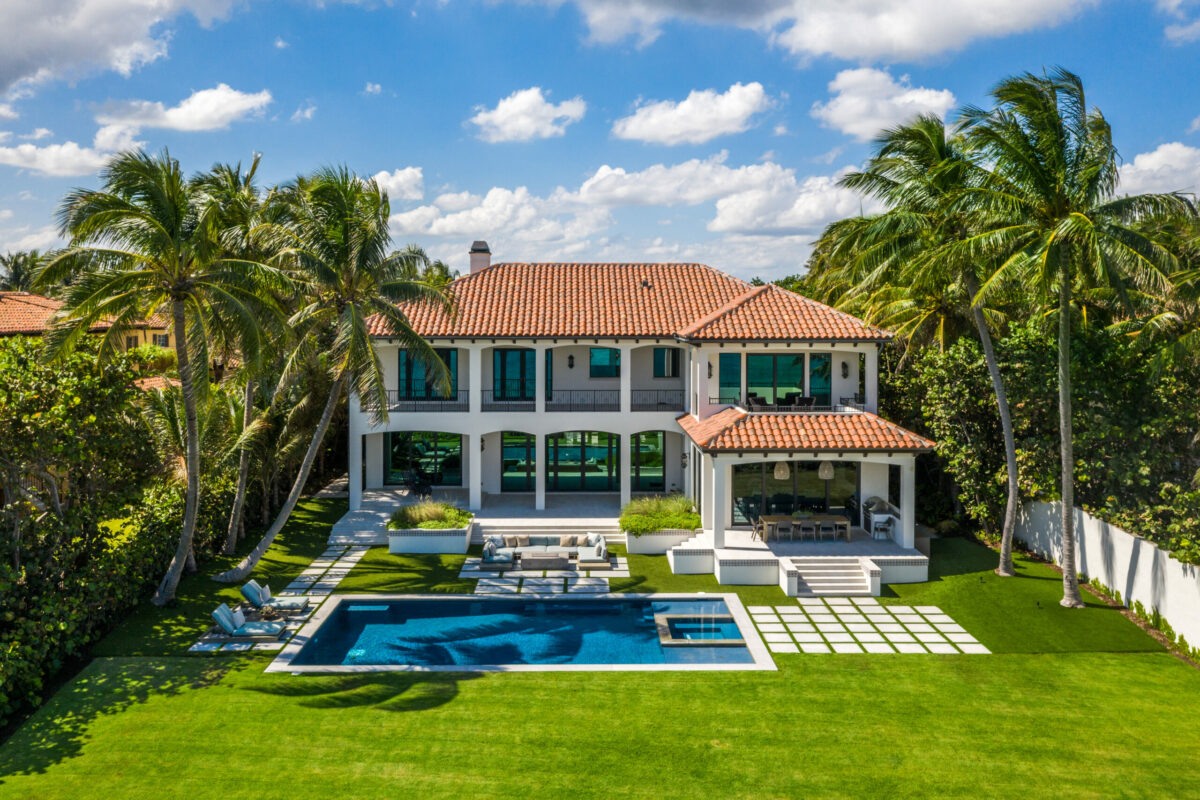 You have generously pledged to raise $500,000 for the Leukemia & Lymphoma Society and National Pediatric Cancer Foundation. Why did you choose to work with these organizations? I survived Stage 4 cancer in my left lymphoid and left tonsil, and I wanted to help others with cancer. I've always loved cycling and the Leukemia and Lymphoma Society helped me build a team of individuals interested in participating in the 2021 Race Across America. We partnered with the National Pediatric Cancer Foundation to raise money for research to find safer, less toxic, and more effective treatments for children facing cancer.
In July, you competed in Race Across America (a 3,000-mile, transcontinental race) with a team of seven cyclists whose lives had also been impacted by cancer. How fulfilling was it to participate? It was very rewarding. Our team worked very hard, so we considered it an incredible accomplishment when we placed third. I can't say if I'll race next year or not, but I feel like I have officially left cancer behind.
What's next for Marc Julien? To keep building memories.
Marc Julien Homes, 755 NW 17th Ave., Ste. 107, Delray Beach; 561.931.6722; marcjulienhomes.com
This story comes from our Winter 2021-2022 issue. Read more here.