Italy: Faith, Fashion & La Dolce Vita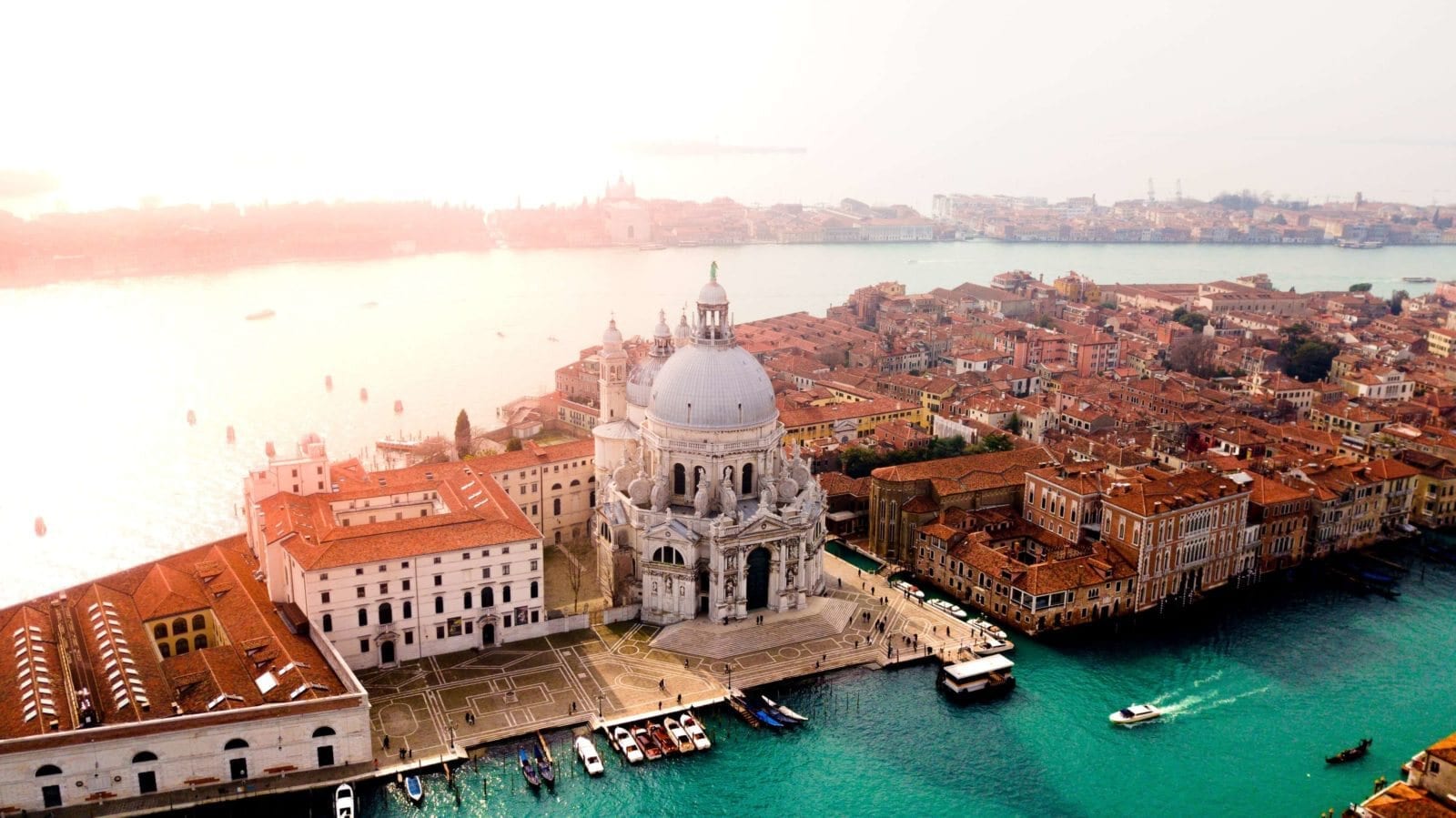 Basilica di Santa Maria della Salute - Photo by Unsplash/@canmandawe
Everything seems better in this tempting Mediterranean land: The homemade pasta tastes better. The wine straight from the vineyards smells better. Even the afternoon light that caresses the centuries-old architecture looks better. From rolling plains to towering mountains and quaint seaside towns, this boot-shaped country has plenty to discover. 
VENICE
This romantic coastal city is built on more than 100 islands, so don't expect any car rides during your visit. Instead, Venice is known for its more than 400 bridges spanning about 170 canals. 
STAY: The five-star San Clemente Palace Kempinski sits on a private island just minutes from the Venetian shore. This former monastery is now a 190-room hotel surrounded by verdant gardens.
ENRICH: Start exploring at St. Mark's Square, home to the immense, awe-inspiring St. Mark's Basilica. The square is a gateway point into the maze of meandering paths throughout the city. Other must-sees include the modern art at the Peggy Guggenheim Collection and the waterfront gardens of the Venice Giardini.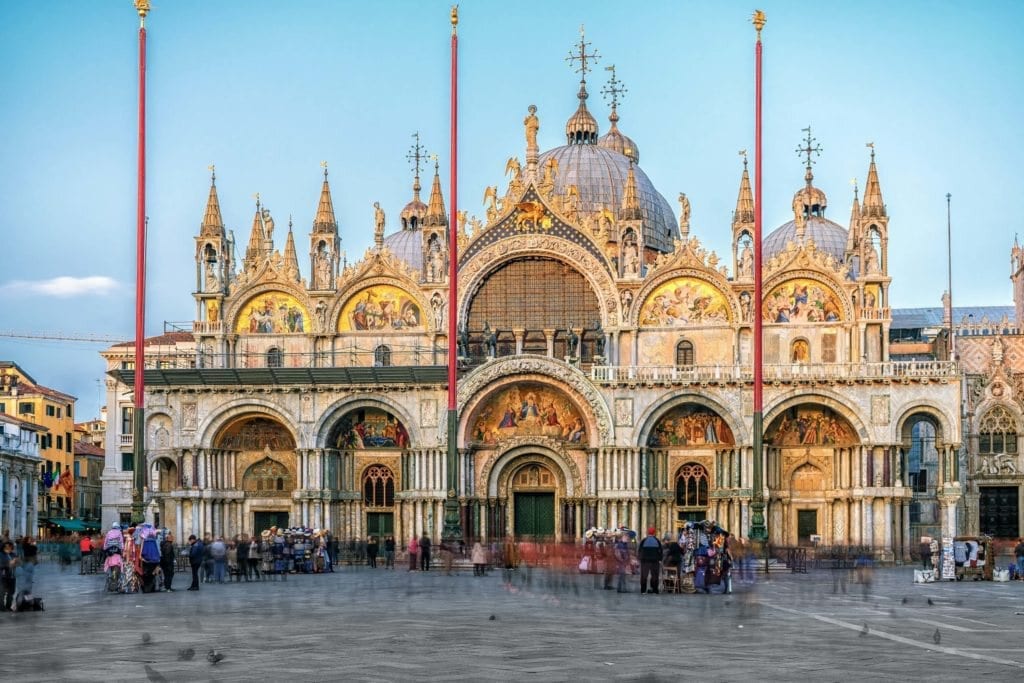 PLAY: An iconic gondola ride is a must for any visitor to Venice and a great way to see the inner workings of this floating city. Sit back, relax, and take in the sights all around you.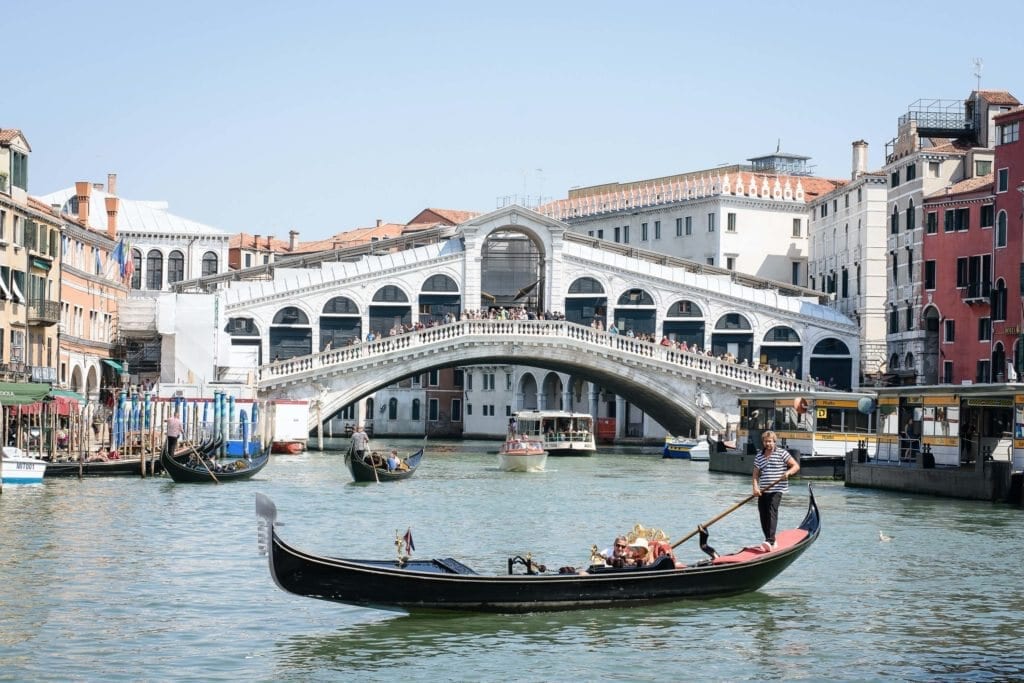 UNWIND: A visit to the Merchant of Venice Spa at San Clemente Palace Kempinski will leave you feeling relaxed and rejuvenated after a busy day of sightseeing. The spa offers a variety of treatments in addition to a steam room, a sauna and a color-therapy shower.
TASTE: Make reservations at one of the two dining options at the lavish Aman Venice, the luxury hotel made famous by hosting George and Amal Clooney's wedding: the "secret" Canal Garden restaurant overlooking the banks of the Grand Canal or upstairs at Arva.
MILAN
This international fashion and design capital effortlessly merges history, culture, style, gastronomy and modern business into one bustling urban locale home to more than 1.7 million residents.
STAY: The 87-room Baglioni Hotel Carlton, just steps from the Duomo and Via della Spiga, one of the city's famed shopping streets, welcomes visitors into its five-star manor.
ENRICH: At the top of Milan's must-see attractions list are the white-marbled Duomo di Milano cathedral and Leonardo da Vinci's "The Last Supper" mural, located in the Convent of Santa Maria delle Grazie. The Duomo, which took nearly six centuries to complete, is the largest Gothic building in all of Italy.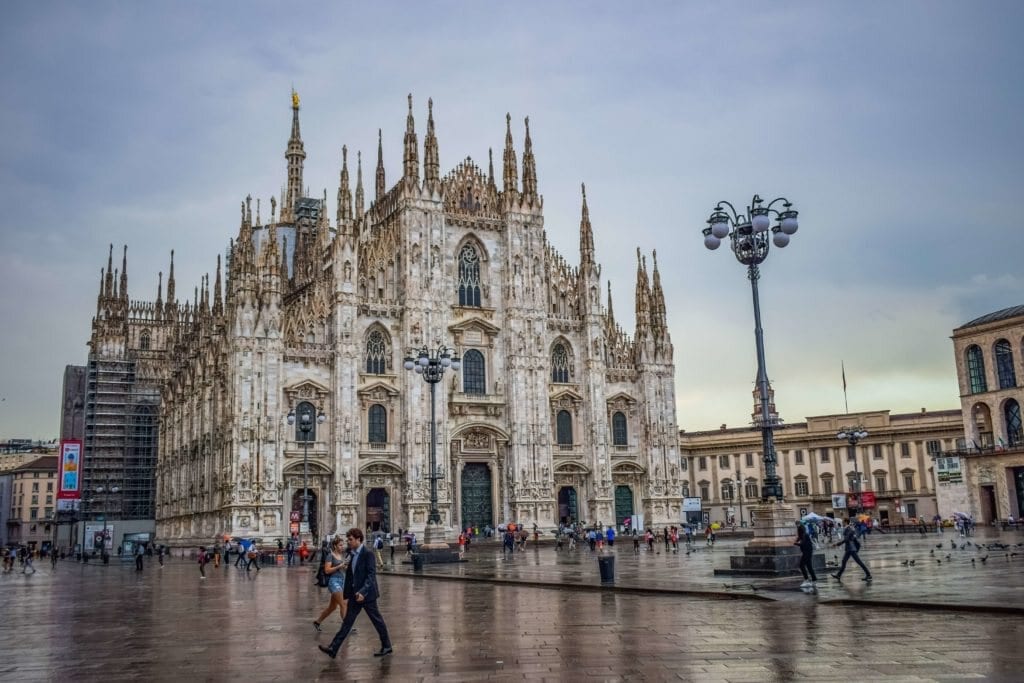 PLAY: Wrapped in delicate glass, Galleria Vittorio Emanuele II is exactly what you'd expect from a Milanese shopping mall: numerous high-end stores (think: Gucci, Prada) exuding class and sophistication.
UNWIND: After a day of shopping and sightseeing, indulge in one of the world-class treatments at The Spa at Mandarin Oriental, Milan. The urban retreat's holistic approach will be exactly what you need to enjoy a quiet afternoon away from the city's vibrant landscape.
TASTE: Tucked behind a main thoroughfare and adjacent to a fourth-century basilica, the rustic Cantina della Vetra serves homemade dishes in a charming setting.
LAKE COMO
Surrounded by lush mountains, Lake Como's winding roads, dreamy views, quaint towns and enchanting villas are something from a dream or fairy tale.
STAY: The 18-room Vista Palazzo Lago di Como, which sits on the banks of the lake, debuted in 2018 as part of the family-owned and -operated Lario Hotels brand. The 19th-century Venetian-style palazzo offers magnificent views and a pampering experience that can't be matched.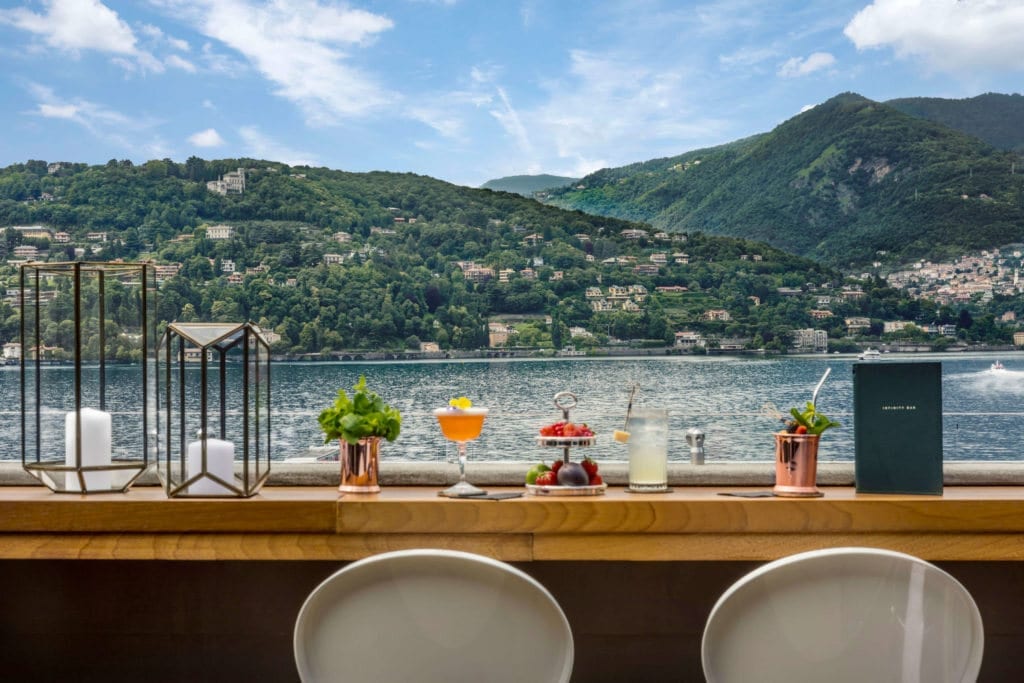 ENRICH: Visit Villa del Balbianello, which has been featured in films like Casino Royale and Star Wars: Episode II. It's now part of Fondo Ambiente Italiano, a foundation that restores and maintains Italy's national heritage sites. 
PLAY: Explore the magnificent Villa d'Este, a regal estate turned hotel surrounded by 25 acres of private park. Stroll its perfectly manicured gardens before heading to Sundeck; overlooking the floating pool and lake, it's the ideal place for an evening aperitivo like a cool Aperol spritz.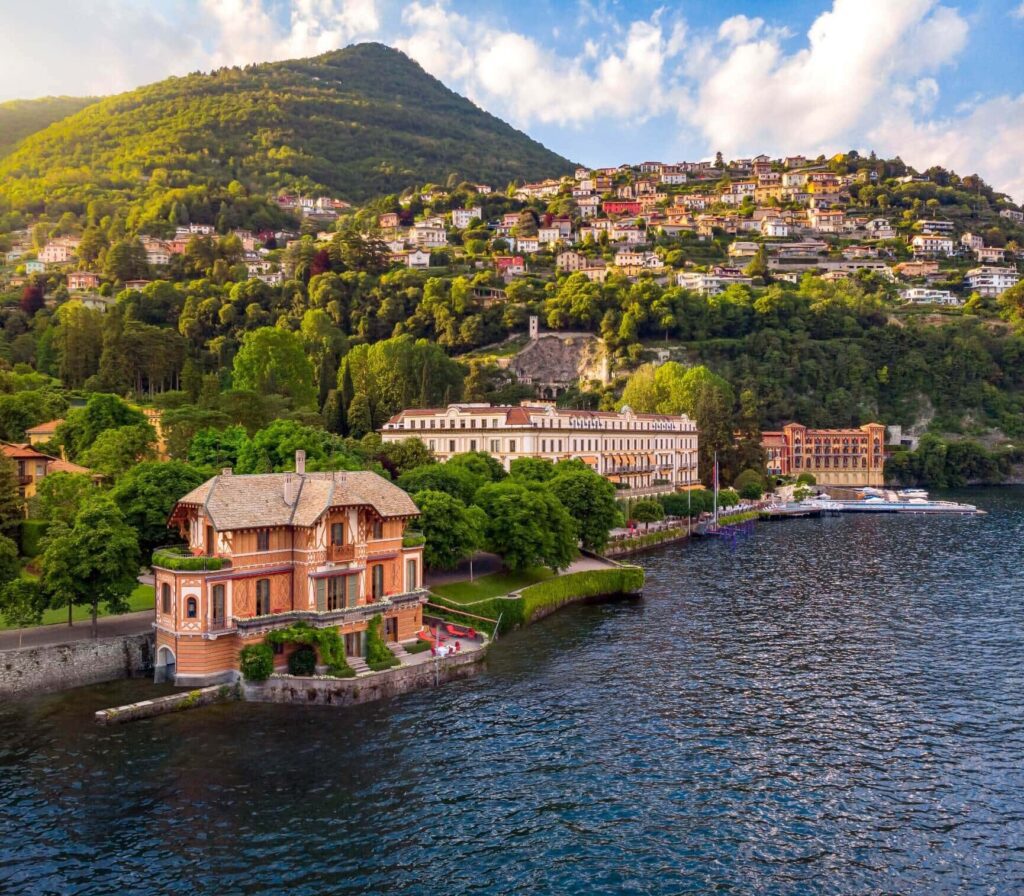 UNWIND: Take a ferry to Bellagio to explore its charming streets, cafés and boutiques.
TASTE: Set among the beautiful gardens of 19th-century Villa Flori, Raimondi serves fresh Italian classics, including a decadent tiramisu, at the water's edge.