Crema Gourmet Espresso Bar Celebrates their 10-Year Anniversary with a month-filled with specials + a special giveaway!!!
September 6

-

September 30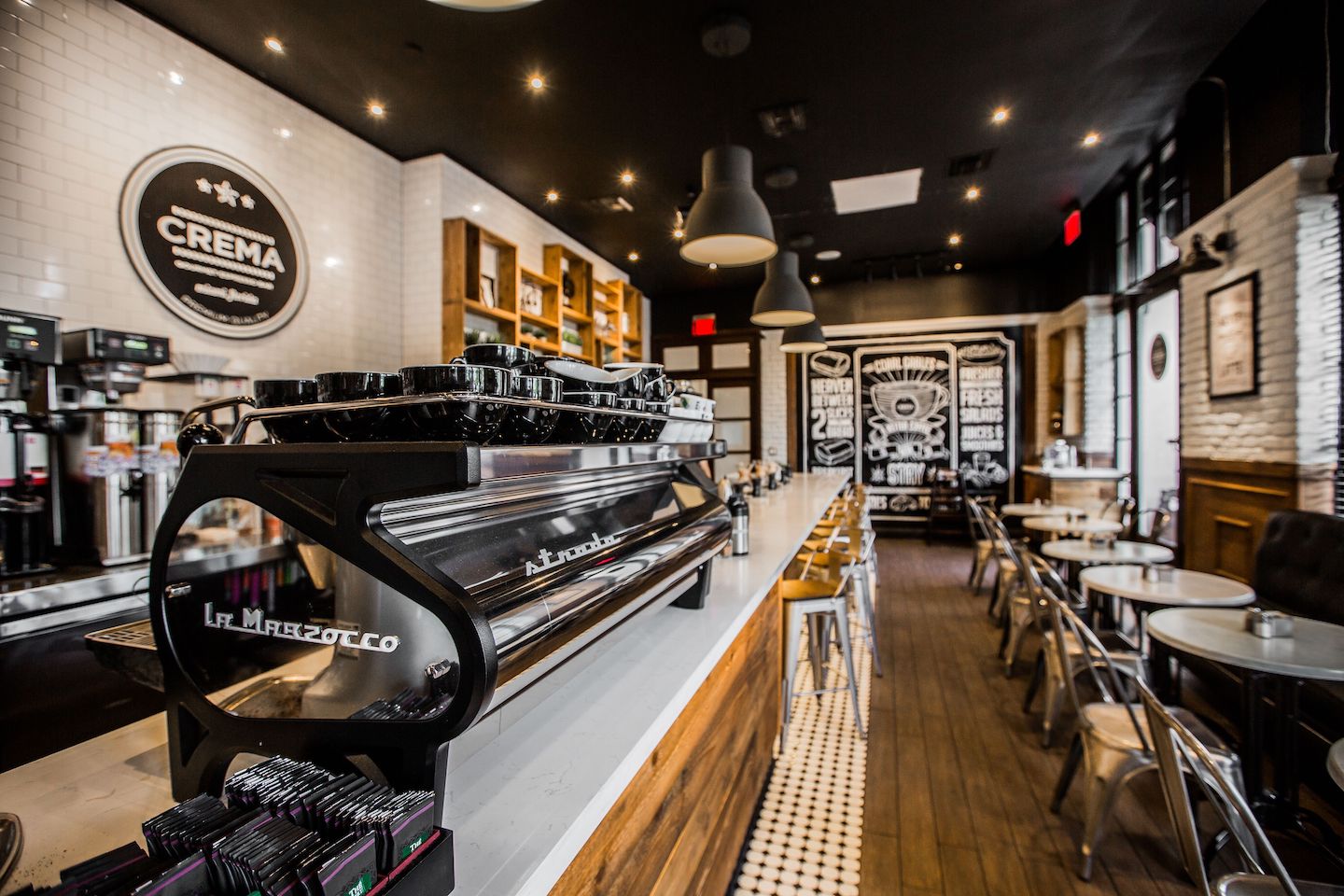 Crema Gourmet Espresso Bar, a cherished name in the world of exceptional café experiences, is excited to announce a remarkable milestone as it enters its 10th year of operation this September. From its humble beginnings in 2013 as a single flagship location in South Beach, Crema Gourmet has evolved into a local sensation with a thriving presence of 11 locations and counting. In honor of this significant journey and as a heartfelt token of gratitude to its valued patrons, Crema Gourmet is embarking on a month-long celebration filled with captivating offers and delightful surprises. Alluring incentives await throughout the celebratory month, including an inviting 15% discount on two beloved bestsellers, an irresistible buy one get one 50% off deal, and an exciting chance to participate in a giveaway valued at over $300. Everyone is invited to commemorate this significant achievement and contribute to a month filled with irresistible Crema delights. Crema's transformative journey began with understanding the profound desire for #alldaybreakfast in the Coral Gables area. The triumphant launch at the heart of Miracle Mile marked the beginning of Crema's success story, paving the way for its growth and establishment of multiple branches. Throughout this journey, Crema's dedication to crafting meticulously prepared coffee beverages, sumptuous breakfast, lunch, and dinner options, and creating a warm and inviting ambiance for its patrons to gather and enjoy moments of pure happiness has remained unwavering.
As Crema Gourmet Espresso Bar stands on the brink of its 10th-anniversary celebration, customers can enjoy the following:
Week 1 (9/6/23-9/13/23) Promotion: 15% off Chocolate Chip pancakes or Berry Acai smoothie (choice of one item per transaction)
Week 2 (9/14/23-9/20/23) Promotion: Buy one, get one 50% off these items: Breakfast sandwich, greens & chicken salad, Iced Latte, vacation smoothie.
Week 3 (9/21/23-9/30/23) Giveaway: Enter our giveaway for a chance to win an Illy coffee machine and other goodies valued over $300. Follow us on Instagram @crema_gourmet to learn more! The winner will be announced on 10/1/23.
Locations:
Coral Gables: 169 Miracle Mile #R40 Coral Gables, FL 33134, (786) 360-4026
South Beach: 1601 Washington Ave Unit 120, Miami Beach, FL 33139, (786) 216-7343
Downtown Flagler: 249 E Flagler St, Miami, FL 33131, (786) 391-2607
Davie: 2256 S University Dr, Davie, FL 33324, (954) 514-7394
Brickell: 1010 Brickell Ave, Miami FL 3313
Faena Miami Beach: 3400 Collins Ave, Miami, FL 33140
Downtown Doral: 8550 NW 53rd ST B106, Doral, FL 33166
Hallandale: 701 N Federal Hwy, Hallandale Beach, FL 33009
Las Olas: 401 E Las Olas Blvd. #190 Fort Lauderdale, FL 33301
Pinecrest: 11515 S Dixie Hwy, Pinecrest, FL 33156
Downtown Dadeland: 8915 SW 72nd Place
Related Events