Florida Happenings: Play Time Any Time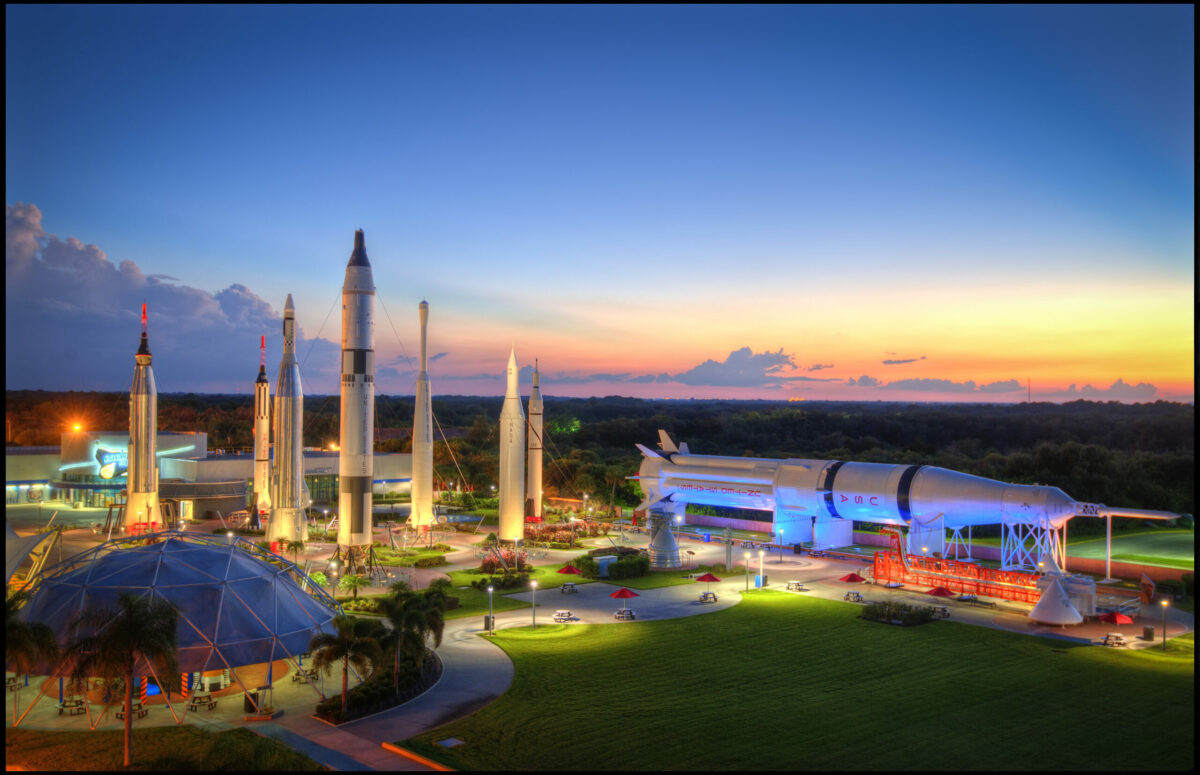 The Rocket Garden at Kennedy Space Center
South Florida
Explore the Islands
70 miles from Key West is the Dry Tortugas, home to snorkeling adventures and quiet, secluded beaches. The island is accessible by ferry or plane, and history buffs will want to explore Fort Jefferson, which was used as a prison during the Civil War. Its most famous inmate was Dr. Samuel Mudd, who was tried as an accomplice in the assassination of President Abraham Lincoln! Dry Tortugas, drytortugas.com
Haunted Key West
Key West is known as a place to get away from it all, but it also has a spooky past. Join in on the Ghost and Gravestones Haunted Tours to see the creepy side of the island, including the mausoleum of Maria Elena Milagro de Hoyos and the tale of Robert the Doll. Key West; ghostsandgravestones.com/key-west
Famous Fruit
In the '50s, a young boy named Robert opened up a fruit stand on the side of the road in Homestead and put up a sign for all to see: Robert Is Here. Today, it's a destination with produce, jams and honey, as well as a petting zoo. Don't forget to pick up one of the famous smoothies or milkshakes before you leave. Homestead; 305.246.1592; robertishere.com
On the Water
It doesn't get more Florida than a day at Peanut Island, a man-made island at the mouth of the Lake Worth Beach inlet. Hop in a boat, rent a kayak, soak up some rays on the shore, or see what you can catch in designated fishing areas. If you don't want to leave, rent a tent site at the park's campgrounds. Peanut Island; discover.pbcgov.org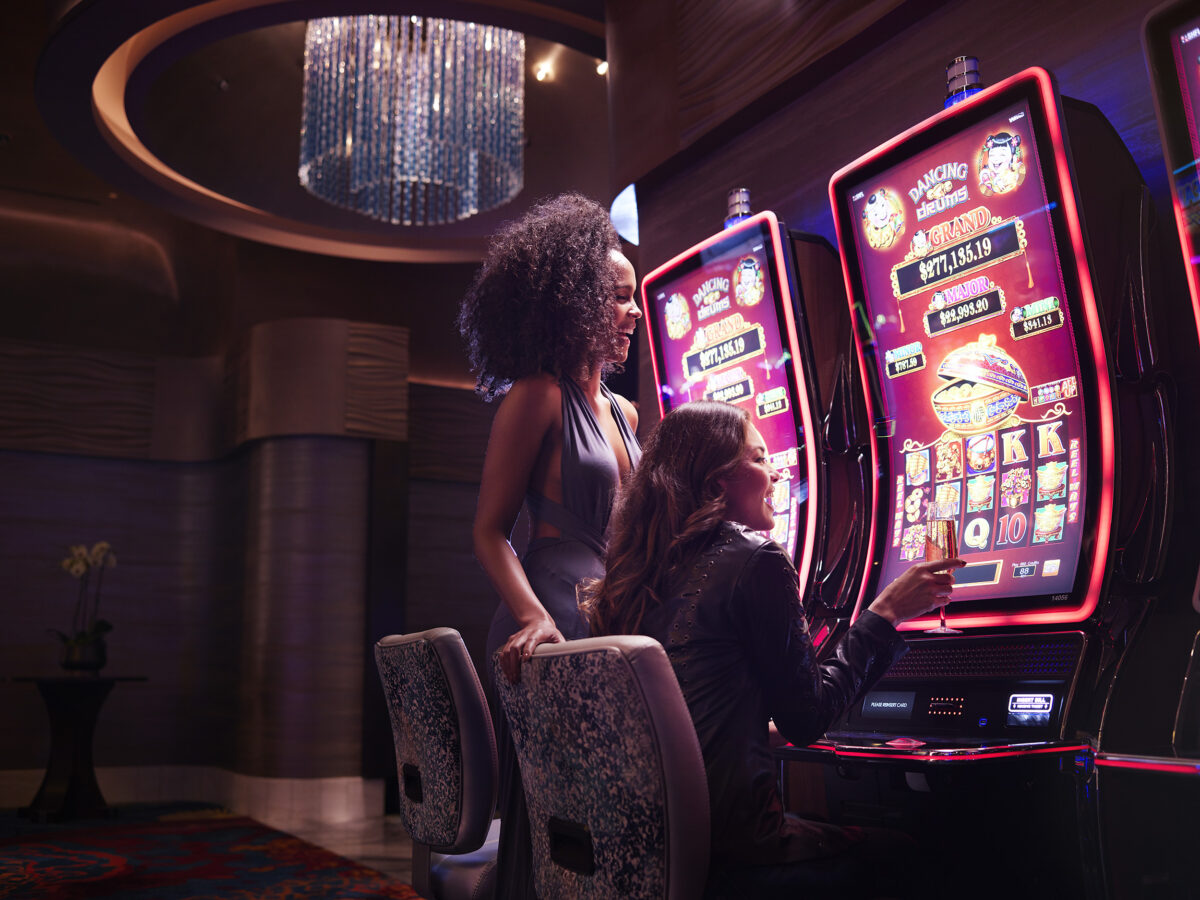 Jackpot!
Make your way to the Seminole Hard Rock Hotel & Casino in Hollywood for a night of slots and table games. With the newly imagined Guitar Hotel (its lights can be seen from miles away!), there's a slew of restaurants and entertainment from visiting performers. Hollywood; 866.502.7529; seminolehardrockhollywood.com
North Florida & Panhandle
Exploring Caverns
There are multiple caverns in the Sunshine State, but Florida Caverns State Park in Marianna is the only one open to tourists. Head underground and take in the mystical sight of stalactites, stalagmites, flowstones and cave draperies. Marianna; 850.482.1228; floridastateparks.org
Let's Go Gators
Don your orange and blue and cheer on the Florida Gators at home at the University of Florida during football season. The campus comes alive with tailgate parties and rowdy fans ready to chomp chomp their way to victory. Gainesville; 352.375.4683; floridagators.com
Take a Dive
Enter teal waters of the Blue Grotto, a spring that can be enjoyed by swimmers of all levels. You can opt to wade up top, or venture down below to the upper cavern or lower chamber by way of snorkeling and diving. Be on the lookout for Virgil the turtle! Williston; 352.528.5770; divebluegrotto.com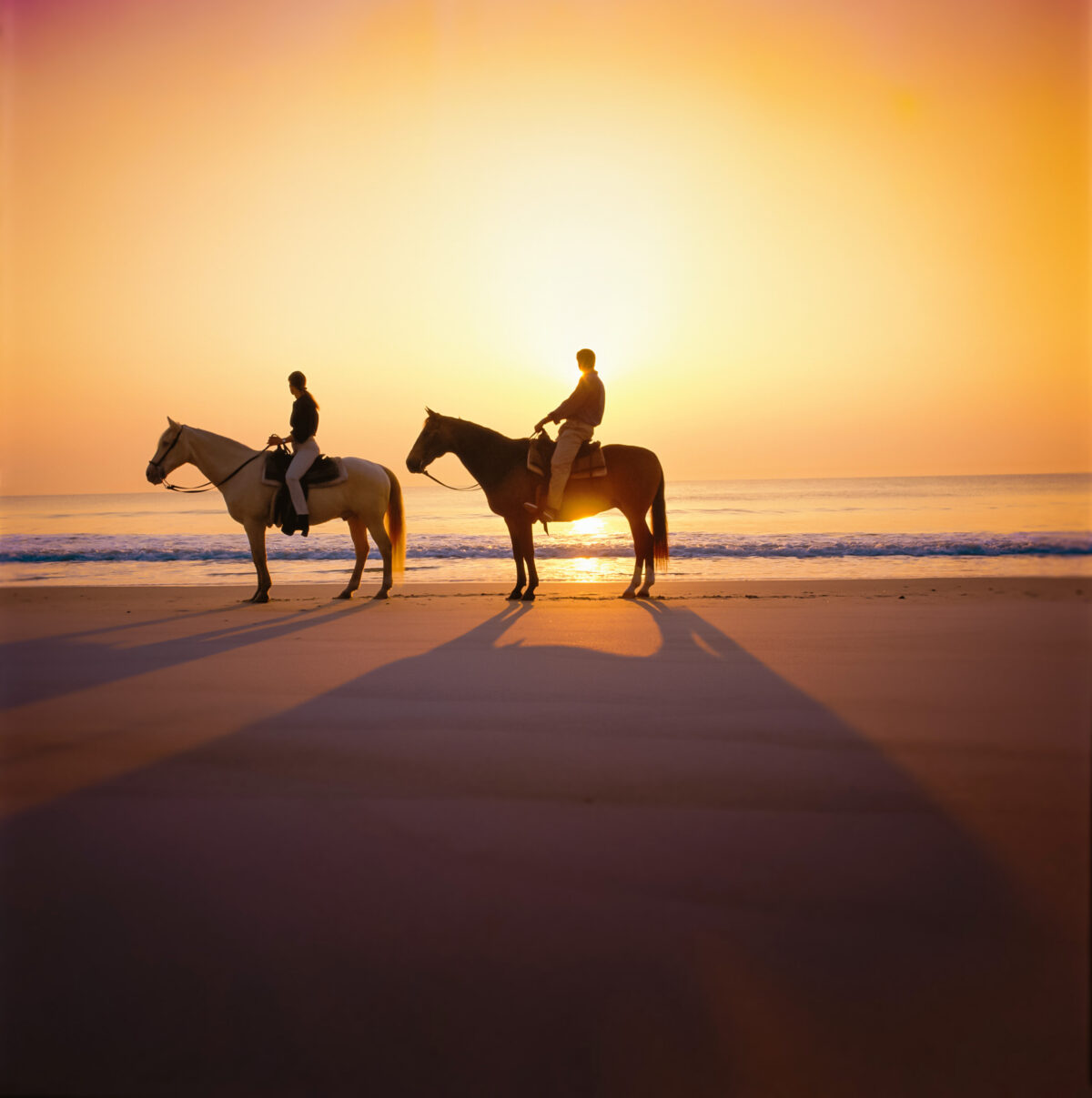 Canter and Trot on the Beach
The islands of North Florida are an ideal setting for beachcombing, and they're even better atop a horse. Explore Amelia Island while horseback riding through its sandy beaches and waves, led by experienced guides. Fernandina Beach; 904.753.1701; ameliaislandhorsebackriding.com
Horsin' Around
The largest equestrian complex in the country, the World Equestrian Center in Ocala is buzzing with equestrian and canine competitions, sporting events, trade shows, shopping and seven restaurants. Ocala; 352.414.7900; worldequestriancenter.com/ocala-fl
Central Florida
3, 2, 1, Blast Off!
Feed your love of space at the Kennedy Space Center Visitor Complex with exhibits chronicling the race to the moon, NASA's shuttle program, the heroes and legends of space, and, new in 2022, Gateway: The Deep Space Launch Complex exhibit. Merritt Island; 855.433.4210; kennedyspacecenter.com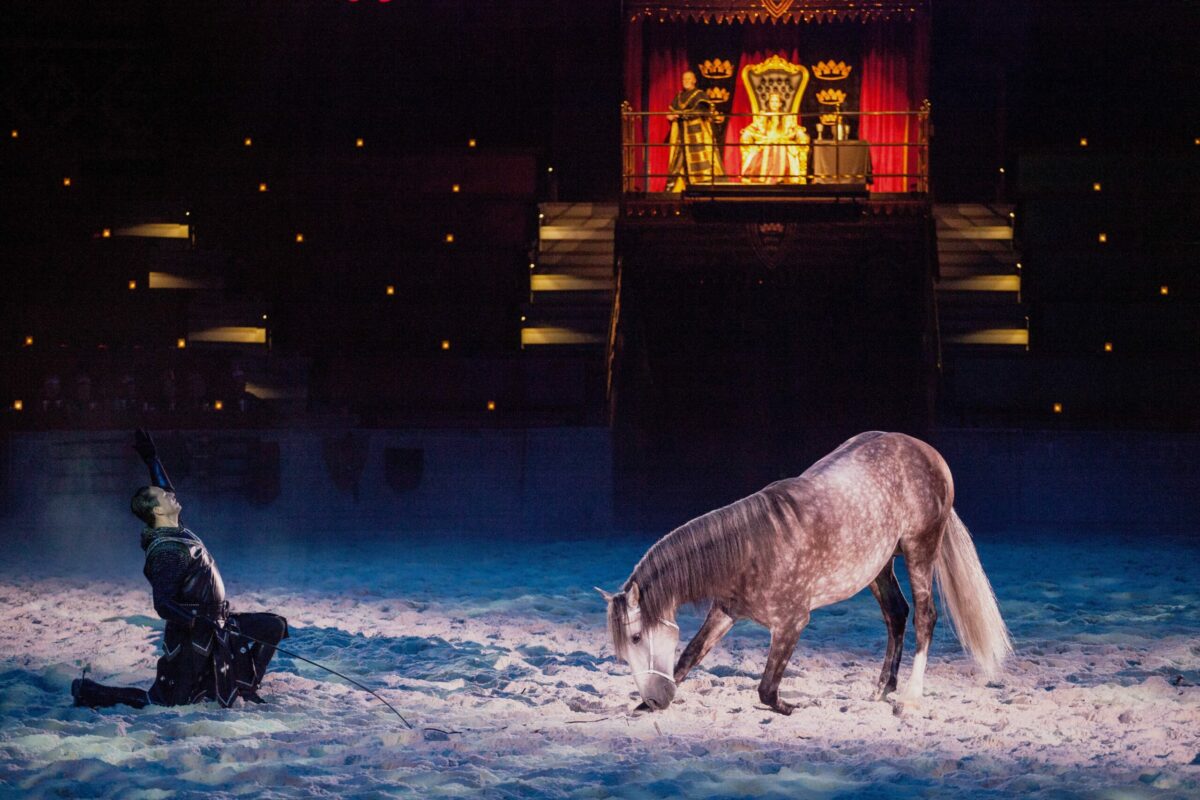 A Knight's Tale
Chivalry isn't dead at Medieval Times. Cheer on the 11th century knights representing your kingdom as they fight to protect the throne in sword fights, jousting and hand-to-hand combat. Who will be victorious? Kissimmee; 407.396.2900; medievaltimes.com
Brick by Brick
LEGO fans young and old will delight in this theme park, with rides, a water park, botanical gardens, seasonal events, and loads of LEGO bricks to build your next masterpiece. In February 2022, the world's first Peppa Pig Theme Park will open its doors at the park. Winter Haven; 888.690.5346; legoland.com/florida
Start Your Engines
If you have a need for speed, head to the Daytona International Speedway to watch race cars zip around the track in the 101,500-person stadium. Even if there isn't a race, there's plenty to see with daily tours and the Motorsports Hall of Fame. Daytona Beach; 800.748.7467; daytonainternationalspeedway.com
It's a Small World
A trip to Florida isn't complete without a visit to the most magical place on Earth, Disney World. The theme park is celebrating its 50th anniversary with special events at Magic Kingdom, Animal Kingdom, EPCOT and Hollywood Studios. Orlando; 407.939.5277; disneyworld.disney.go.com
Surf's Up
Considered one of the top surf towns in the country by Surf.com, New Smyrna Beach provides consistent surfing conditions all year round. There are plenty of surf shops along the beach to rent a surfboard or take a class to try to hang 10. New Smyrna Beach; visitnsbfl.com
Gator Wrestling
Watch wrestlers go head-to-head with 6- to 8-foot alligators in the ring at Gatorland, showcasing the animal's powerful jaws. With multiple shows a day, you can't miss this long held tradition. Orlando; 407.855.5496; gatorland.com
Universal Orlando
Wander through the Islands of Adventure, Volcano Bay and CityWalk, as well as unique experiences such as The Wizarding World of Harry Potter and Jurassic Park. Orlando; 407.363.8000; universalorlando.com
West Florida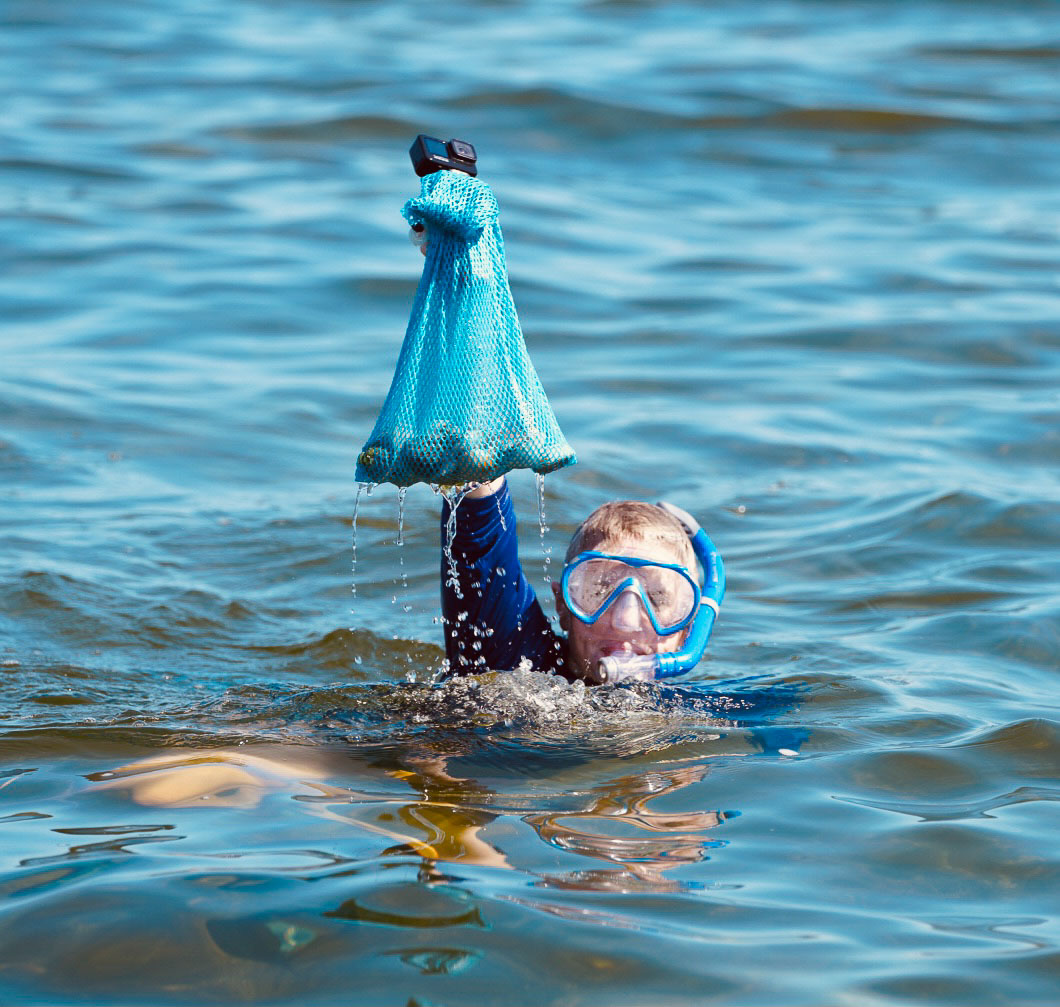 Searching for Scallops
For more than 10 years, New Port Richey has celebrated the return of bay scallop season every July by encouraging both locals and visitors alike to take to the water in search of the delectable seafood. Scallopers can collect them by snorkeling or from a boat, and can gather up to two gallons per day. New Port Richey; flsportscoast.com
At the Drive-In
The next time you have a hankering for a movie, head to the Ruskin Family Drive-In Theatre for some old-fashioned fun while watching the latest flicks. The cash-only, family-run theatre projects movies onto a 2,000-square-foot screen—and there's plenty of treats from the snack bar for families, couples and friends to enjoy. Ruskin; 813.645.1455; ruskinfamilydrivein.com
Busch Gardens
Whether you're into jaw-dropping rides like Falcon's Fury and Cheetah Hunt or a more leisurely train expedition on the Serengeti Express, Tampa's Busch Gardens theme park has activities for the whole family to enjoy. Stay tuned for the opening of the Iron Gwazi, North America's tallest hybrid coaster and the fastest, steepest hybrid roller coaster on the planet. Tampa; 813.884.4386; buschgardens.com/tampa
Real Life Mermaids
Mermaids swim out of fairy tale books and into the waters of Weeki Wachee by way of the state park's mermaid show. A favorite since 1947, sirens of the springs dressed in mermaid tails perform for visitors twice a day, 365 days a year. Spring Hill; 352.610.5660; weekiwachee.com
Opa!
Considered the sponge capital of the world, Tarpon Springs has grown into a booming Greek community with docks overflowing with natural sponges. Watch divers bring them in from the sea from sightseeing cruises, then walk the streets for authentic Greek restaurants, markets and bakeries. Tarpon Springs; spongedocks.net
This story is from the 2022 Annual Florida edition. Click to read more.