Fleming's Seared Pork Belly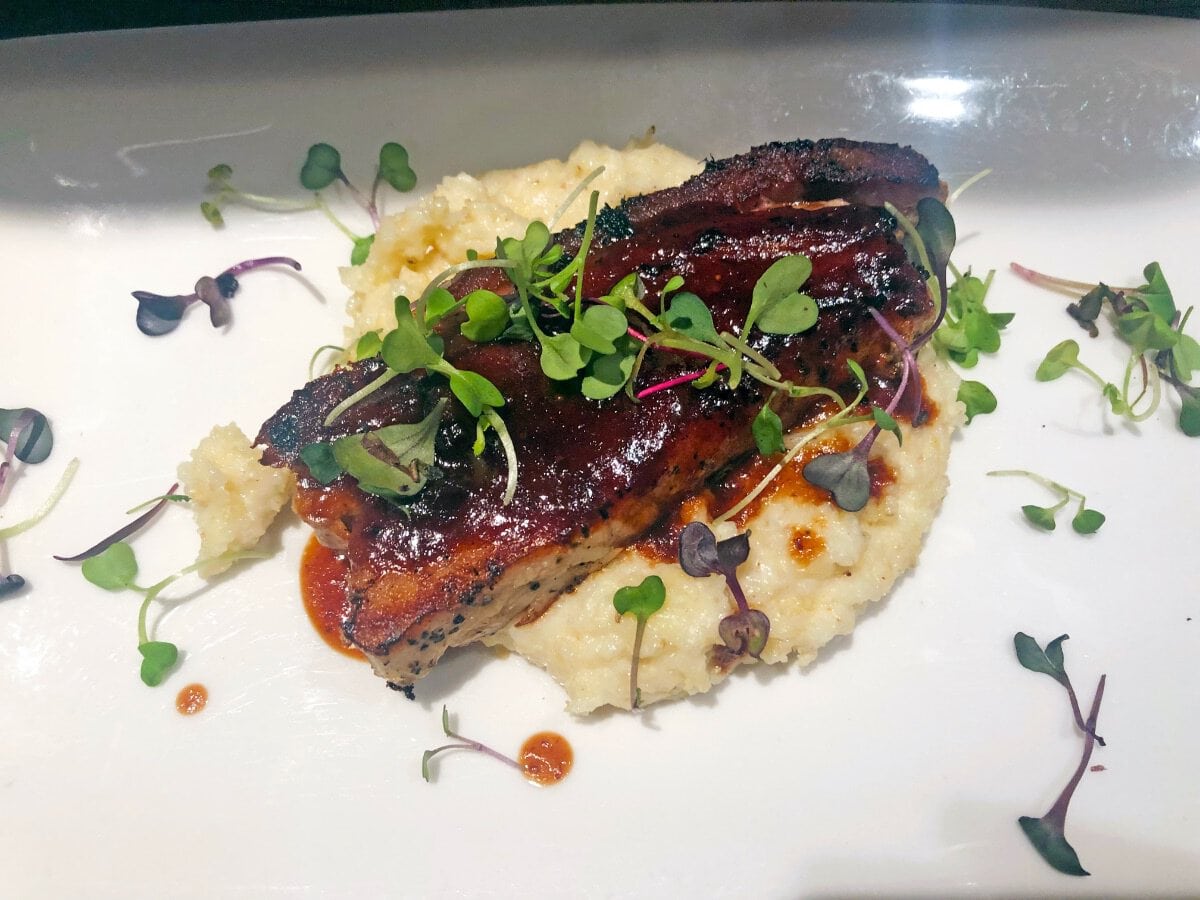 Fleming's Seared Pork Belly
Buenos Aires–born Chef Pablo Guarella was raised and trained in Mexico City, where his family owned a restaurant. He later moved to the U.S. to work as chef partner at Orlando's Buca di Beppo before heading to Miami to solidify his love for beef at Morton's, The Steakhouse. Five years ago, he was named chef partner of Fleming's Prime Steakhouse & Wine Bar in Coral Gables, one of the chain's 70-plus locations nationwide. Guarella's years of experience and natural creativity with ingredients led him to win the "On the Menu" category at South Florida Luxury Guide's 12th Battle of the Chefs for his delectable Seared Pork Belly. 
INGREDIENTS:
1 slice pork belly, portioned
3 oz creamy grits (heated to 140 F)
1 tbsp fig demi-glace sauce (heated to 140 F)
1 tsp microgreens 
DIRECTIONS:
Place pork belly on a broiler flattop. Cook for 1 minute on each side, resulting in a golden-brown color. Finish heating at 400 F in a double convection oven for 4 to 5 minutes, or until internal temperature reaches 165 F. Place creamy grits in the center of a warm plate in a circle. Place seared pork belly on top of grits. Ladle fig demi-glace sauce over and around pork belly. Garnish with microgreens. 
Fleming's Prime Steakhouse & Wine Bar, 2525 Ponce de Leon Blvd., Coral Gables; 305.569.7995; flemingssteakhouse.com