Fireman Derek's Bake Shop's White Chocolate Guava Cookies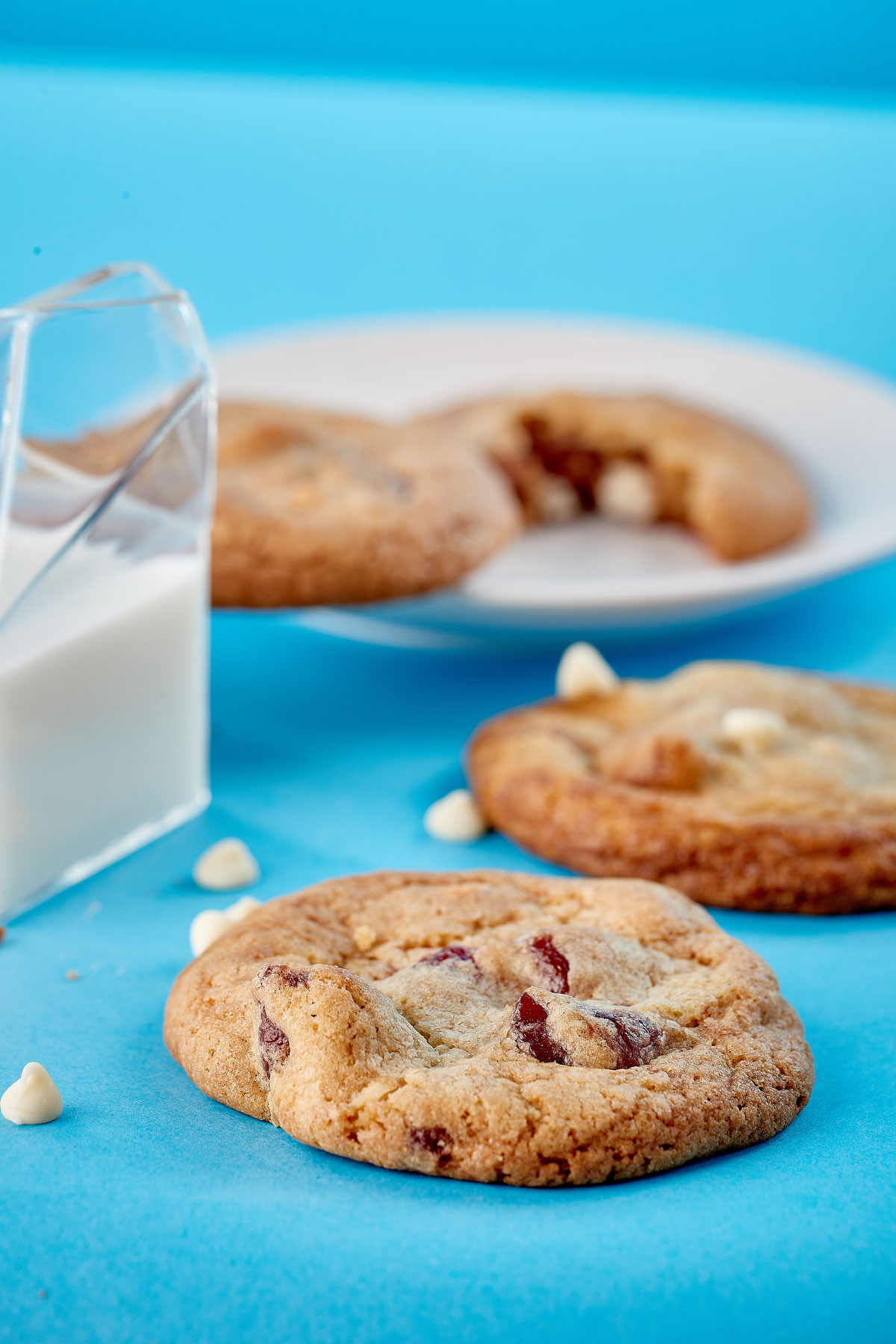 White Chocolate Guava Cookies
Known for baking up some of our favorite cakes and pies, Fireman Derek's also makes a mean batch of cookies! Since opening the Wynwood bakery in 2013, owner (and former firefighter and football player) Derek Kaplan has concoted such craveable desserts as Cookie Monster pie, Nutella Red Velvet cake and Cookies & Cream cheesecake. 2818 N. Miami Ave., Wynwood, 786.703.3623; firemandereks.com
Yield: 24 cookies
Ingredients:
3 cups flour
½ lbs. butter
1 ¼ cup sugar
¼ cup brown sugar
2 large eggs
1 cup white chocolate chips
1 ½ cup guava paste (cubed)
1 tsp. vanilla extract
1 tsp. baking soda
1/8 tsp. salt
Method:
    Preheat the oven to 325 degrees.
    Using an electric mixer, cream room temperature butter with sugar until nice and fluffy and beige in color, then add eggs and vanilla and cream until fluffy again. This process usually takes about 2 minutes each time on medium-high speed. Start with medium and then gradually raise the speed as it begins to combine.
    Add the flour, baking soda and salt. Mix dry ingredients on low speed until you don't see any bits of unmixed flour.
    Fold in white chocolate chips and guava paste cubes, making sure not to overmix.
    Once dough is mixed, portion into 2-ounce. balls.
    Freeze portioned dough for about an hour. Dough can be kept overnight in refrigerator too, depending on how quickly you need to bake it.
    Bake cookies for 16-17 mins or until golden brown.
This recipe is from the Summer 2021 issue. Read the magazine here.