For ever palate, occasion, night, or mood.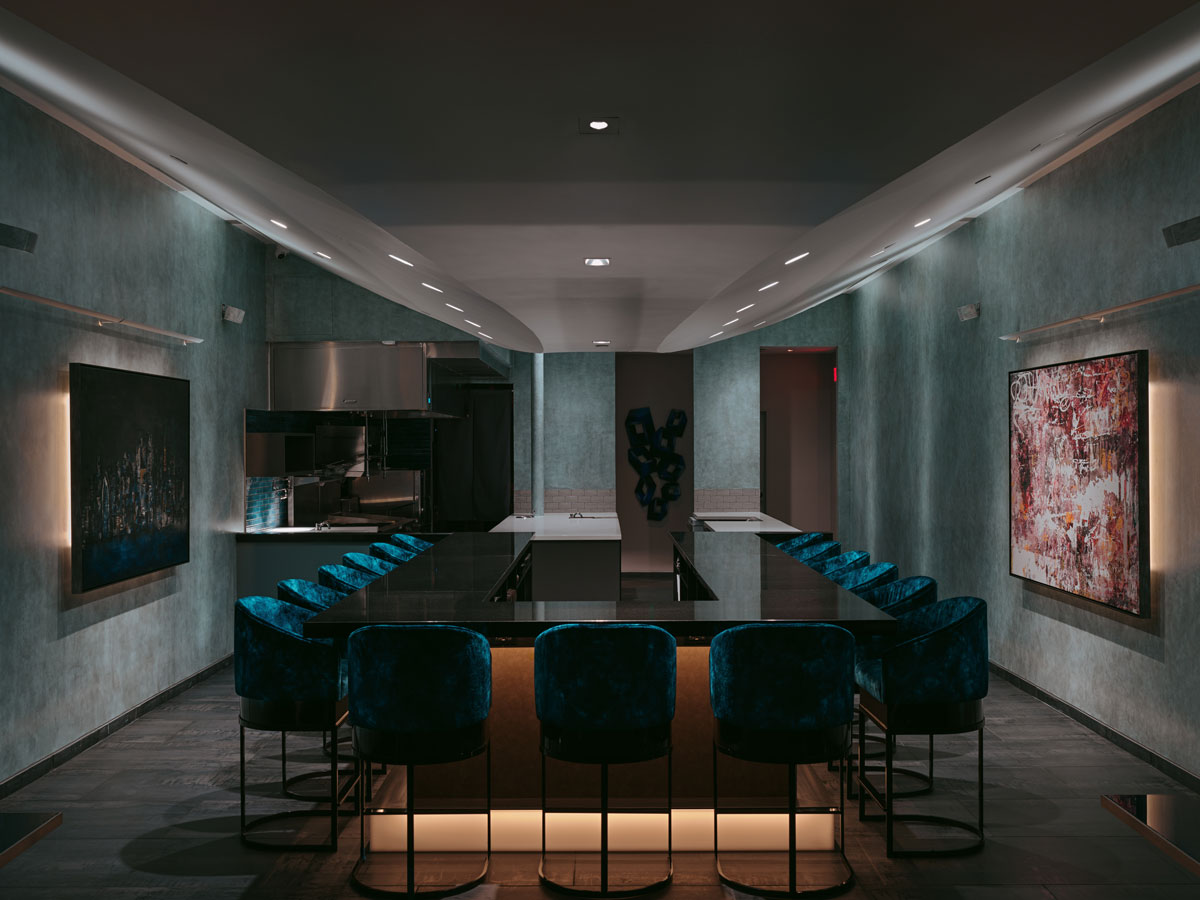 Private dining at Haiku
SPEAKEASIES
An Asian-inspired gastropub and cocktail bar with the front of a bogeda, Drunken Dragon takes mixology to a whole new level with its tiki-themed cocktail program. Handcrafted drinks served in authentic mugs are best paired with their superb Korean BBQ. 1424 Alton Road, Miami Beach; 305.397.8556; drunkendragon.com
Frozen margaritas, tequila shots and innovative tequila cocktails are served alongside traditional Mexican favorites at Bodega Taqueria y Tequila, with a locally inspired twist in a colorful environment that always promises a great time. 1220 16th St., Miami Beach; 305.704.2145; bodegataqueria.com
There are bad days, good days, and then there's Better Days, which can be found at Brickell's first pop-up bar featuring paradiseinspired craft cocktails in an intimate space. 75 SE 6th St., Miami; 786.220.7690; betterdaysmiami.com
DINING WITH A VIEW
Let the beautiful Miami coast set the stage for an impeccable dining experience.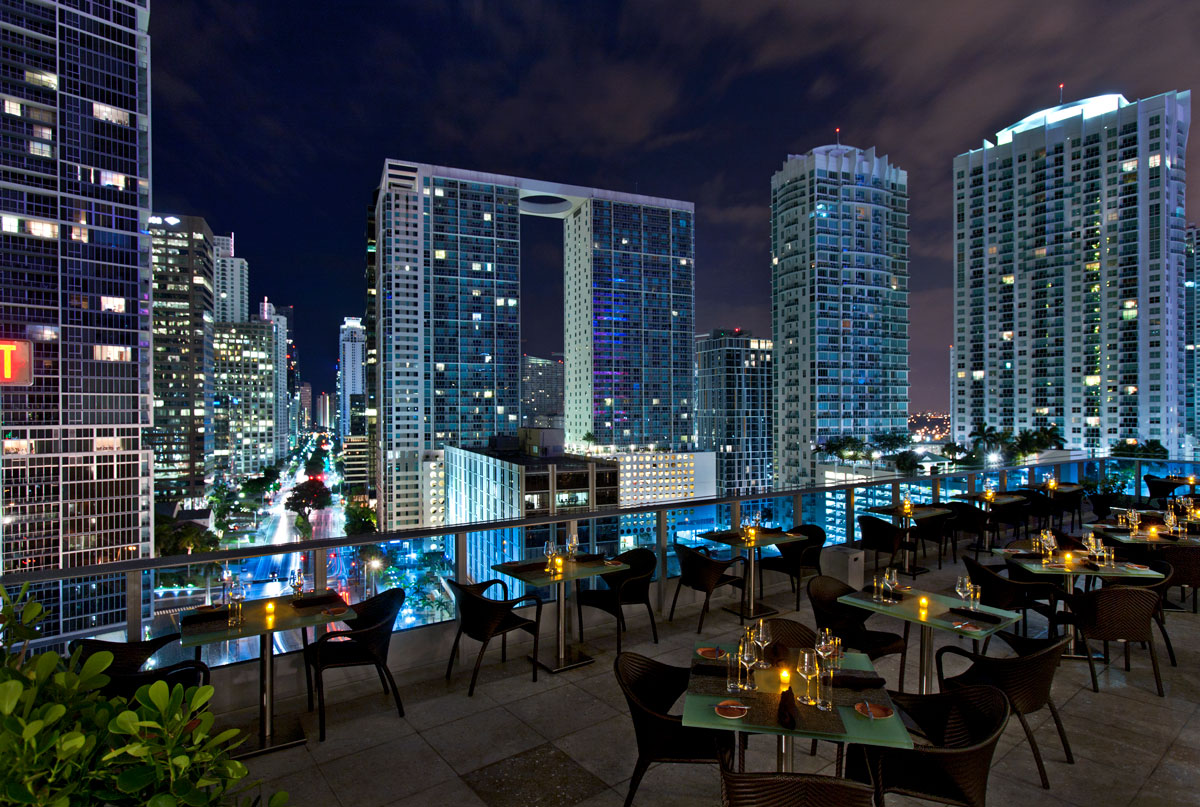 Palm trees and the beautiful Biscayne Bay set the stage for wining and dining at SALT Waterfront Restaurant, one of Miami's best-kept secrets. 4600 Rickenbacker Causeway, Key Biscayne; 786.660.6749; miamisalt.com
James Beard Award-winning chef and owner Michael Schwartz blends Latin American flavors and coastal ingredients at Amara at Paraiso to offer the quintessential summer dining experience by the bay. 3101 NE 7th Ave., Miami; 306.702.5528; amaraatparaiso.com
Enjoy signature Japanese cuisine with worldly flair at Salvaje—octopus from Galicia, Spain; Alaskan king salmon; and Japanese tuna are just a few stars on the menu—in an equally interesting architectural setting at this upscale bar and restaurant. 101 NE 34th St., Miami; 786.622.9911; miami.salvaje.world
Area 31 offers elegant cuisine made with fresh, local ingredients and breathtaking panoramic vistas of both the city and Biscayne Bay promise an elevated dine at this Brickell hot spot. 270 Biscayne Blvd. Way, Miami; 305.424.5234; area31restaurant.com
Named after the indigenous Brazilian nut tree that nourishes Brazil, Juvia embraces the beauty of nature in its design and menu, which embodies French, Japanese and Peruvian cooking styles. 1111 Lincoln Road, Miami Beach; 305.763.8272; juviamiami.com
Voted Best Sushi, Best Scenic View and Best Late Night Find in the OpenTable Diner's Choice Awards, Watr at the Rooftop offers a vivid sensory experience complete with upscale cuisine and amazing views. 2341 Collins Ave., Miami Beach; 305.604.6580; 1hotels.com
DATE NIGHT, ANY NIGHT
You don't need a special occasion to hit up these romantic spots.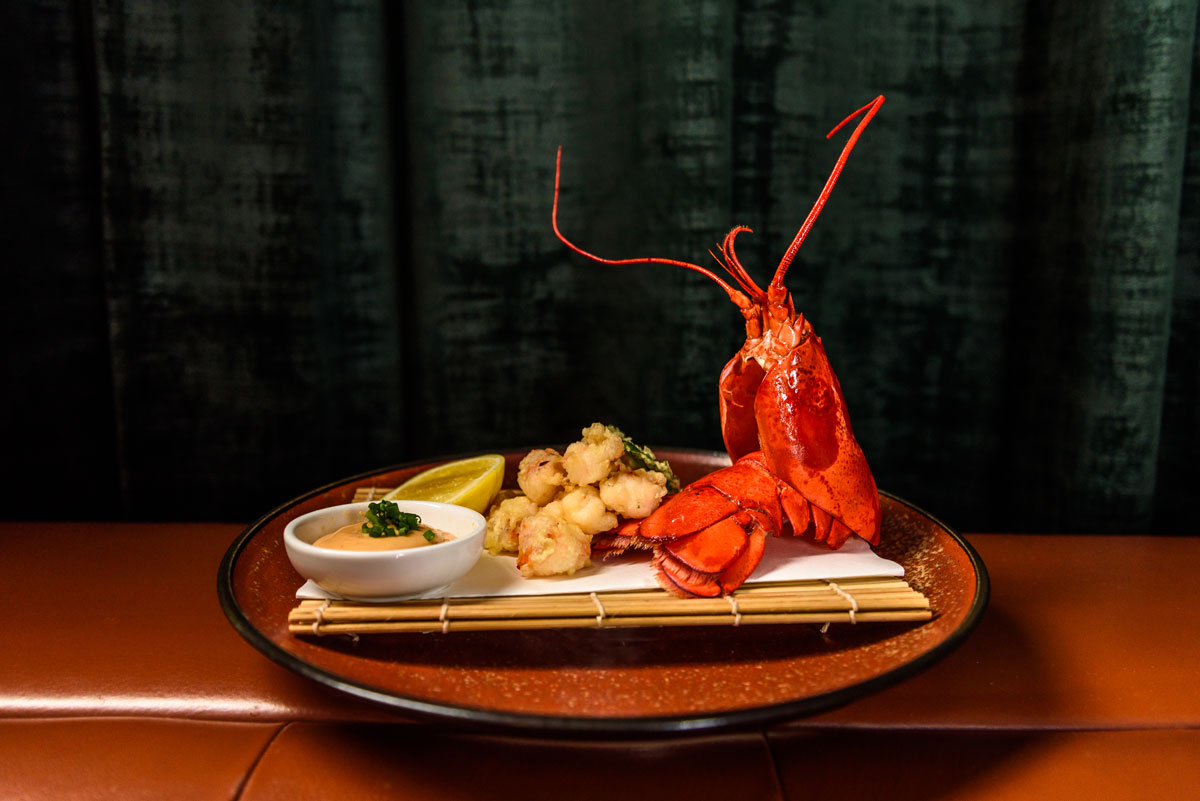 Lobster Tuesday at Marion is the perfect opportunity to treat your date (and yourself) to a lavish seafood feast—the special lobster menu features England-style lobster rolls, grilled lobster tail and more. 1111 SW 1st Ave.; 786.717.7512; marionmiami.com
Translated from the Japanese word "house," Uchi strikes a delicate balance between elevated food and impeccable service in a welcoming and homey atmosphere. Your date will no doubt delight in some of the fi nest sushi in Miami. 252 NW 25th St.; 305.995.0915; uchimiami.com
COOL VIBE LOUNGES
Leave the stress at the door and chill out in style.
Escape to Seaspice Brassier & Lounge's waterfront culinary haven for alfresco dining. Sunset makes for the perfect time to toast to Miami's breathtaking skyline with a signature crafted cocktail. 422 NW N. River Drive, Miami; 305.440.4200; seaspice.com
Pearl Champagne Lounge is the epitome of South Beach. Its chic all-white, stylish and modern environment is sure to bring out your cool. 1 Ocean Drive, Miami Beach; 305-510-6524; pearlmiamibeach.com
Tuck into The Taurus, a longstanding Coconut Grove dining and drinking den (it's been serving South Floridians for nearly a century) for handcrafted libations, an extensive spirit and beer selection, and elevated small plates. 3540 Main Highway, Coconut Grove; 305.529.6523 thetauruscoconutgrove.com
SUNDAY BRUNCHES
Brunches that help get rid of the Sunday Scaries.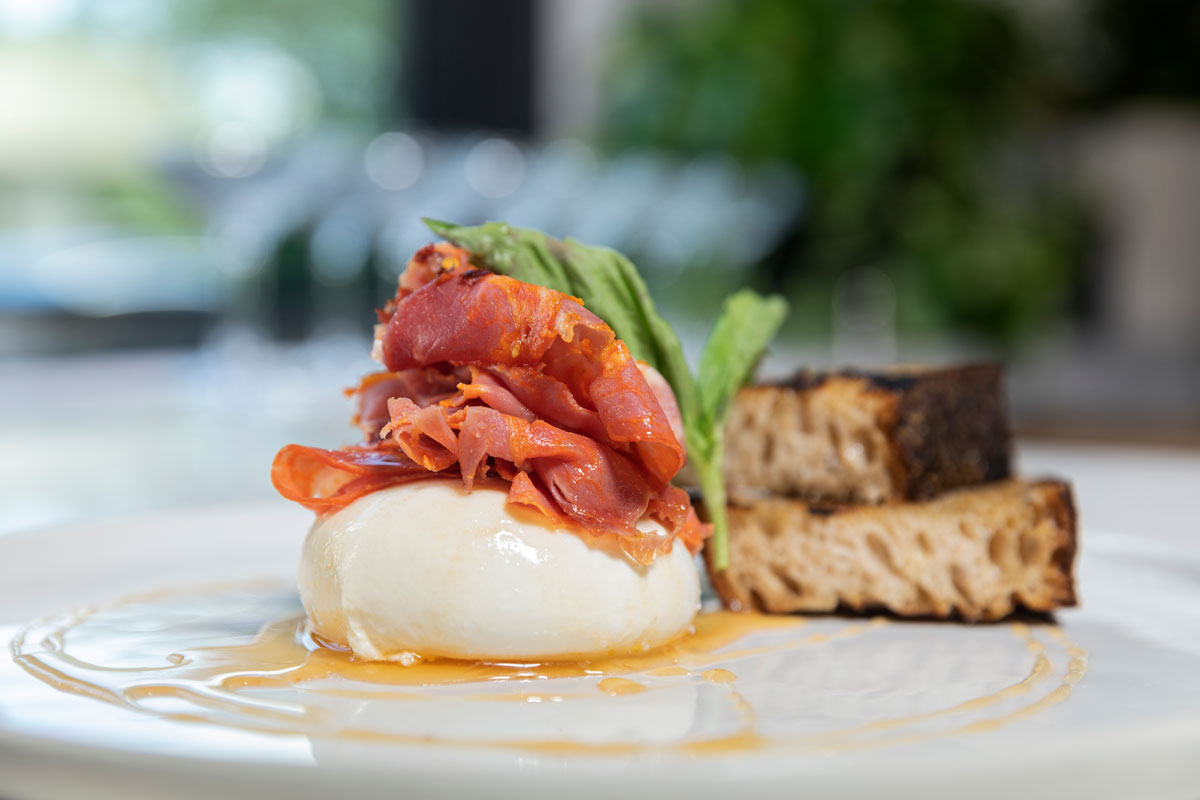 The English-inspired Little Hen offers a dreamy ambience composed of soft pastel colors, homely accents and luxe details. With high-quality and freshly sourced ingredients, afternoon tea is always a must at this breakfast and brunch spot. 3451 NE 1st Ave.; 305.677.0584; little-hen.com
Swan is a foliage-filled indoor/outdoor dining destination that recently dropped a completely new menu centered around seasonal ingredients. 90 NE 39th St.; 305.704.0994; swanbevy.com
Chef Adrianne Calvo's vegan-friendly menu at Cracked is made entirely of free-range and organic ingredients, so you can feel good about your sustainable choices. 7400 SW 57th Court; 305-665-5820; igotcracked.com
LIVE MUSIC DESTINATIONS
Have it all and enjoy dinner with a show.
Killer cocktails, music and ambience yield the ultimate nightlife experience at Copper 29. When hunger strikes, you can't go wrong with the truffle mac 'n' cheese or braised pork sliders. 206 Miracle Mile, Coral Gables; 786-580-4689; copper29bar.com
Inspired by the great public gathering spaces around the world, The Citadel is a destination offering local artisanal foods, handcrafted cocktails, maker-driven retail and culturally immersive experiences. 8300 NE 2nd Ave., Miami; 305.908.3849; thecitadelmiami.com
Come for the nightly live jazz, stay for the signature cocktails and good eats at Neme Gastro Bar. The music and menus are combined with intimate, dim lighting and Coral Way's natural charm. 1252 SW 22nd St., Miami; 305.345.9868; nemegastrobar.com
HAPPY HOUR HOT SPOTS
As the weather heats up, these hot spots will keep you cool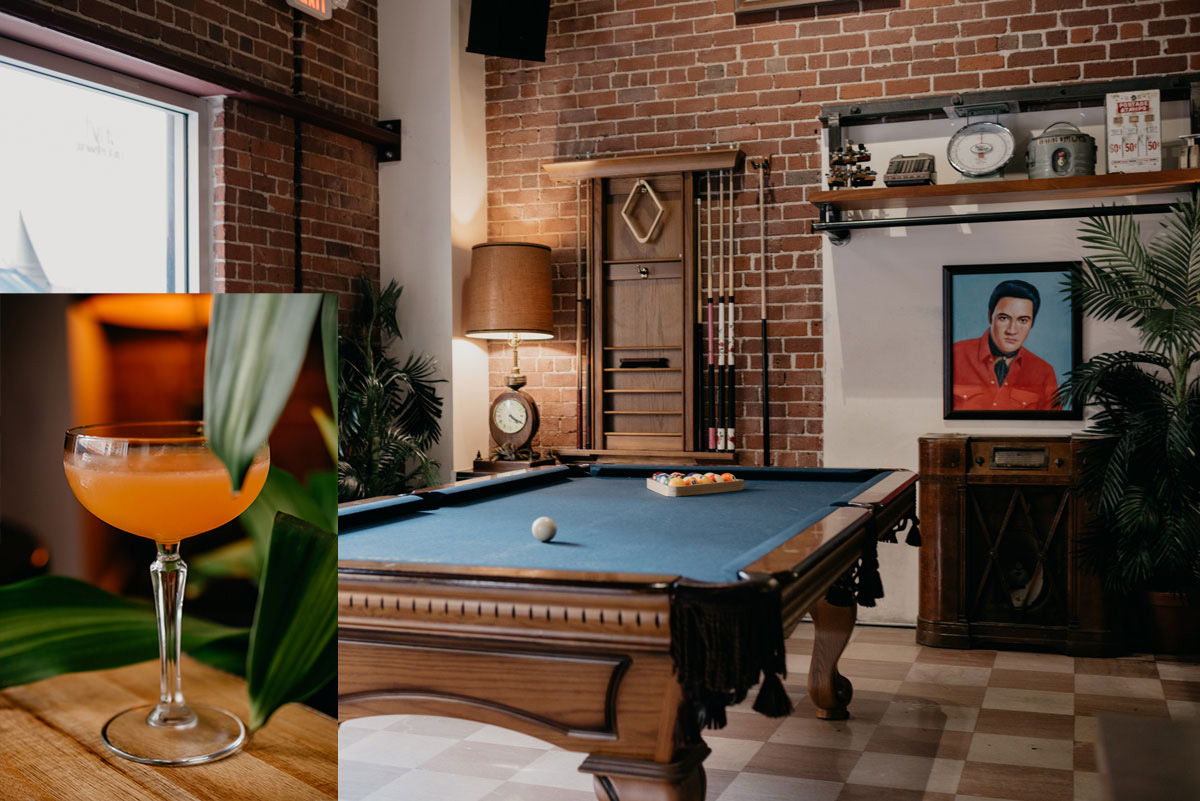 Enjoy panoramic skyline and water views as you sip on innovative cocktails at Mandarin Oriental's MO Bar + Lounge in Brickell. 500 Brickell Key Drive, Miami; 305.913.8288; mandarinoriental.com
TAP 42 Craft Kitchen + Bar's cutting-edge cocktail program combines fresh produce, herbs, and house-made spices and purees with artisan craft spirits to produce refreshing, well-balanced cocktails. Multiple locations beg you to come in for a drink no matter where you are when happy hour strikes. tap42.com
A good ol' neighborhood bar with an English pub flair and the warm feel of an old Captain's tavern in a Colorado miner's saloon, Lost Boy serves up classic cocktails, cold beer from the tap, fresh sandwiches and more. 157 E. Flagler St., Miami; 305.372.7303; lostboydrygoods.com
EXPERIENTIAL TASTES
Take dinner to the next level with these one-of-a-kind culinary experiences.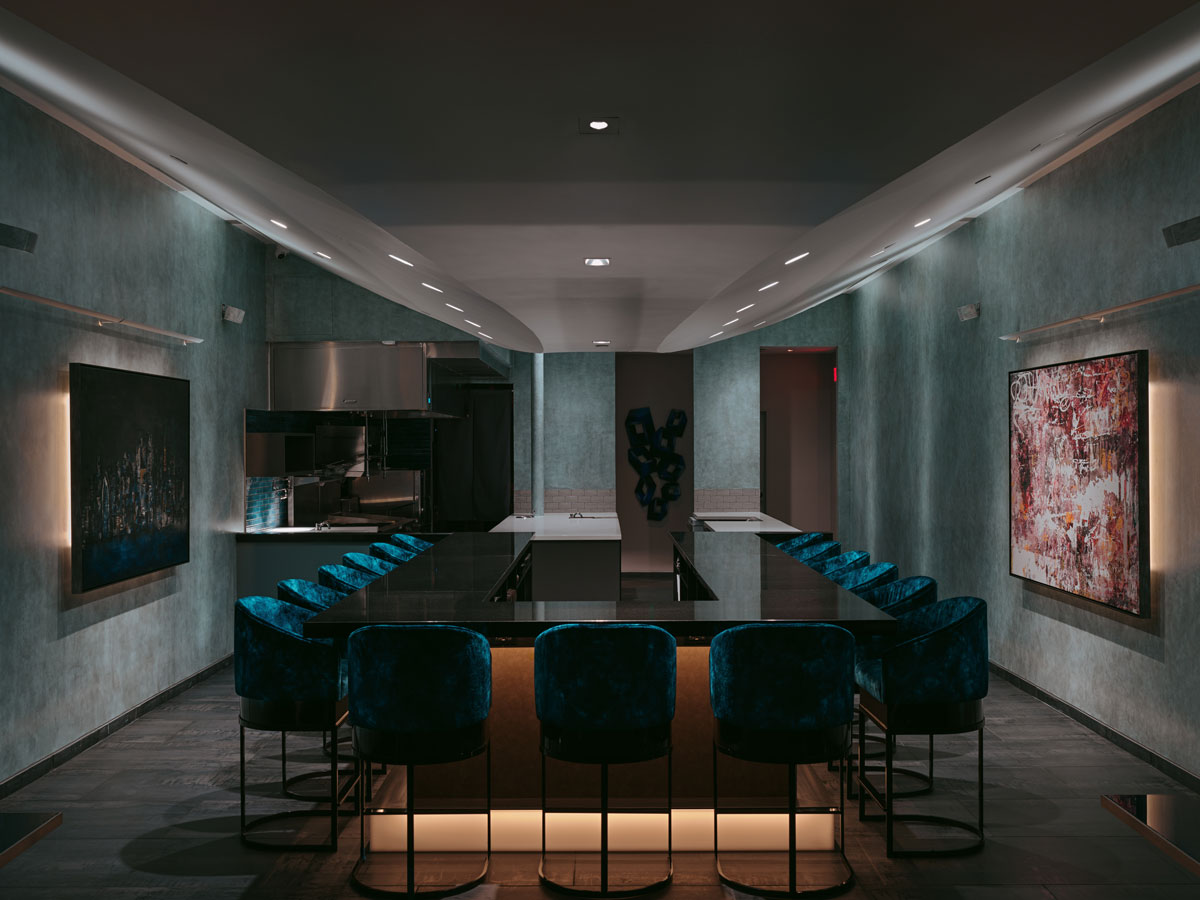 A VIP dining experience awaits at Haiku, a members-only private restaurant in Wynwood offering a single reservation each night for one party only. At the helm is Chef Albert Diaz, formerly of Zuma, London and Miami, presenting a "chef's choice" omakase dining experience. Secure a 12-month membership to see what all the hype is about. 221 NW 23rd St., Wynwood; 305.775.6120; haikurestaurants.com
Participate in a comedic murder mystery at The Dinner Detective while enjoying a delicious four-course dinner for a nontraditional dining experience that's full of surprises. 16701 Collins Ave., Miami; 866.496.0535; thedinnerdetective.com
Take your senses on a unique journey with Dark Dining at Chef Adrianne's Vineyard Restaurant and Bar, a blindfolded five-course meal experience complete with two wine pairings. No peeking! 11715 Sherri Lane, Miami; 305.408.8386; chefadriannes.com
WINE TASTINGS
Sample seven to eight different wines in Cooper's Hawk's Napa-style tasting room, then grab a bottle to enjoy with a mouthwatering dessert from the bakery case. 3585 NW 83rd Ave., Doral; 786.814.4777; chwinery.com
Many Total Wine & More stores offer free in-store tastings of its products throughout the week, making a visit to your nearest location the perfect excuse to discover your next favorite bottle. totalwine.com
WINE COURSE
WSET Level One Wine Course with Lyn Farmer at The Hotel InterContinental – June 26 – Get an introduction to the world of wine through sight, smell and taste with James Beard Awardwinning wine and food writer and WSET certified wine educator, Lyn Farmer. finevintageltd.com
COOKING CLASSES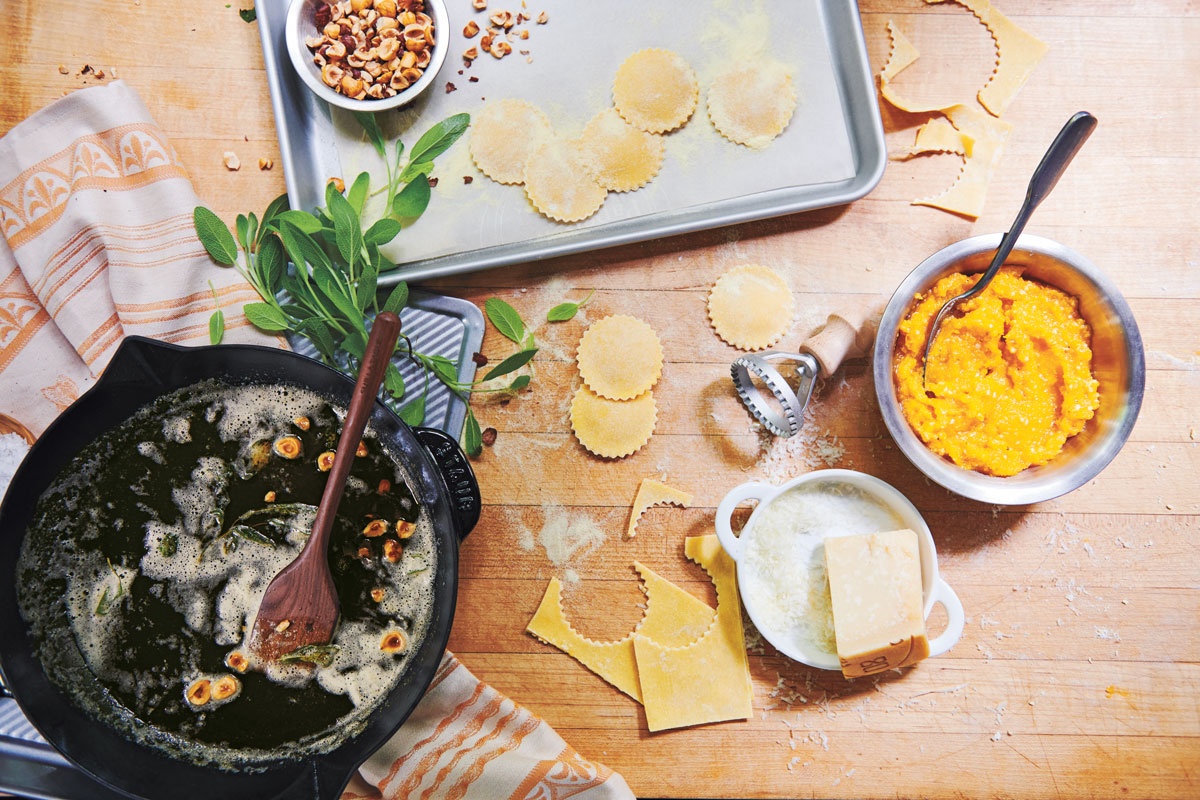 Bring an appetite for adventure and knowledge to this unique culinary experience under the guidance of a professional chef at Two Chefs. By the end of the class, you'll have all the know-how to recreate tasty dishes in your own home. 8287 S. Dixie Highway, Miami; 305.663.2100; twochefsrestaurant.com/cooking-classes
Go on a journey of flavor and discovery through In the Kitchen's 160-plus intimate cooking classes that guarantee a fun and delicious experience. 50 NW 24th St., Wynwood; 305.748.6915; inthekitchenmiami.com
Sur La Table Kids & Teens Summer Cooking Class Series – Start 'em young! Kid and teen chefs will experience five days of cooking, learning and laughing in the Sur La Table kitchens. 701 S. Miami Ave., Miami; 786.796.0978; surlatable.co
This story comes from the Summer 2021 issue. Read the magazine here.