Cocoon Gallery: A Luuxury Purveyor of Custom Organic Furnishing & Decor – Its on the verge of experiencing an art gallery unlike any other.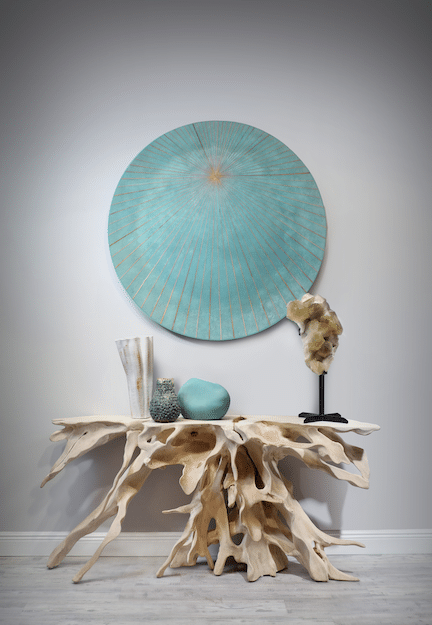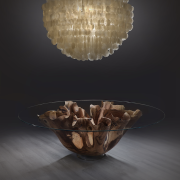 View Gallery
PALM BEACH, FL – Cocoon Gallery has announced the opening of its second Florida showroom space in Palm Beach this December. Cocoon Gallery moved from its original location in Greenwich, Connecticut to Naples, Florida in 2020. The 1,800 square foot Palm Beach location will be located at 410 South County Road.
Showcasing unique, organic materials including wood and precious minerals, sourced from some of the most remote parts of the globe, Cocoon features one of a kind, luxurious pieces of functional art. Founder, Mitchell Siegel, holds an exclusive permit to import exotic species of wood from Southeast Asia, Brazil, and other locations.
The products are 100-percent sustainable, according to Cocoon Gallery, and only fallen trees are sourced, and for each one that it receives, a new tree is planted in its place. Cocoon is a name that symbolizes a profound life changing evolution, and it perfectly characterizes this gallery where the most fundamental pieces of nature are destined to become timeless and treasured heirlooms.
When the materials arrive from their exotic and remote origins, to the Naples location, Cocoon's local and global team of 50+ exceptionally creative and skilled artisans spend countless hours to months transforming the raw and/or carved materials through a refinement process which may include kiln drying, sanding and finishing. Materials are then transformed into distinctive, exquisite sculptures, wall art, and furnishings including tables, lamps, plus other home and office décor.
Customizable pieces can also be commissioned to meet the needs of individual client requests and specifications. "Our fine wood craftsmen embrace the challenge of turning our clients' vision into reality and turning their house into a home," said Mr. Siegel.
In addition to a 25,000 square foot warehouse in Naples, Cocoon Gallery in Palm Beach will soon open a warehouse in a West Palm Beach location that will be home to an even larger selection of art and will be available by appointment only for designers and customers.
"We are so looking forward to expanding our business to Palm Beach.  In a market with world class cultural experiences, Cocoon Gallery will distinguish itself as an expert in functional, natural art.," said Mr. Siegel. "The unparalleled materials, impeccable craftsmanship, superb designs and uncompromising standards set Cocoon apart and customers and guests alike will find each visit to this new gallery space immensely gratifying."
About Cocoon Gallery
Cocoon Gallery is the country's preeminent creator of modern organic furniture sourced from treasures from the earth, primarily from Southeast Asia. Founded in Greenwich, Connecticut more than 20 years ago, Cocoon Gallery moved its showroom to 601 Fifth Avenue South in Naples' vibrant, historic 5th Avenue South in 2020, and will open its second location 410 South County Road in Palm Beach later this year. Cocoon Gallery is a traffic-stopping attraction for the drama and beauty of its artful displays and draws in a host of visitors from serious collectors to curious passersby. For more information, visit Cocoon Gallery, and follow on Instagram @Cocoon_Gallery and on Facebook @CocoonGallery.
Photo credit:  Cocoon Gallery