No longer does your closet have something to hide. When it's tastefully designed and organized to a T, open it up and show it off.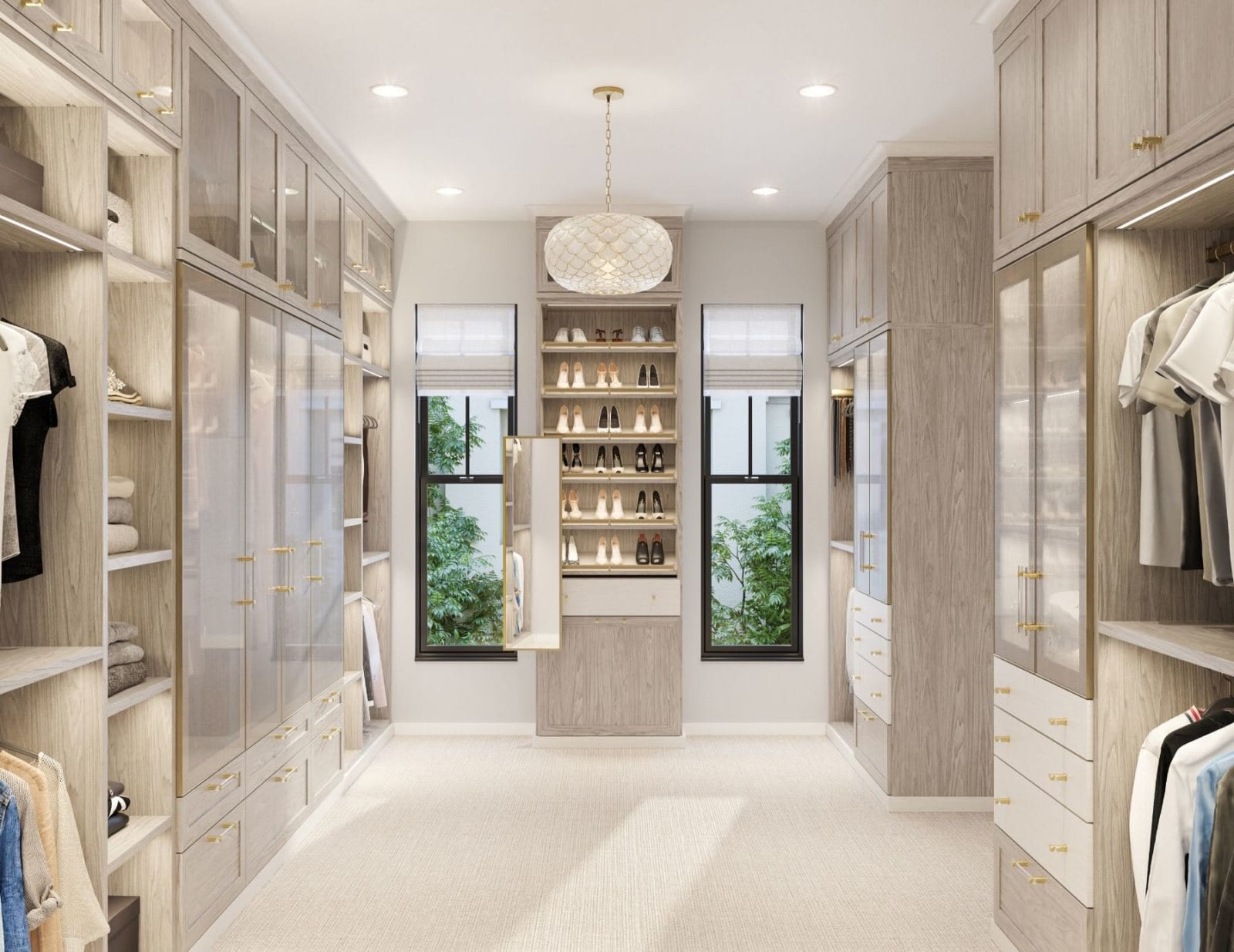 Brooks master closet by California Closets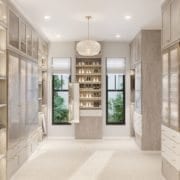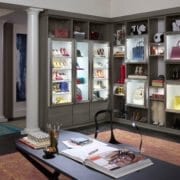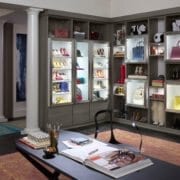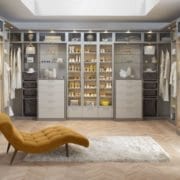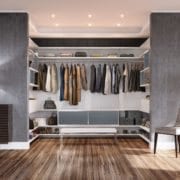 View Gallery
Most new projects are all about minimalism, and nothing says minimalism more than a well-organized closet. When designed correctly, a closet can be a showplace rather than a room disguised behind closed doors. "We try to think of everything possible that a buyer would find useful to bring a wow factor to their space," says Julie Shvedyuk, marketing and trade development manager of California Closets Miami. Here, she shares the latest closet trends and what clients are requesting to meet the needs of today's modern lifestyle.
Lighting: Lighting is huge, especially energy-efficient LEDs. We are implementing a lot of light features in our new installations. Since they are also so versatile and long-lasting, lights can work behind shelves (glass or solid surface), inside shelves and even run vertically along the fronts of the cabinets.
Texture: The production of texturized materials has become so advanced that now we are able to make the aesthetic look and feel like the real thing (suede, wood, glass, leather, stone and more). Manufacturers also go the extra mile in achieving a high-end look without the high-end price.
Details: We specifically custom-design shoe shelves and jewelry drawer inserts, as well as decorative hardware to personalize your closet. Make the space a reflection of your style and personality.
Maximizing Space: Some clients fail to realize the potential of a small space. Instead of hanging items the traditional way, we have designed pull-out hooks that can be hidden until needed and tilt-out hampers instead of laundry bins that take up space. California Closets' proprietary 3-D CAD program allows clients to see a 3-D visual of their finished closet in minutes, along with revisions such as changing the color scheme or adding hardware. It also generates an instant price quote.
California Closets, 900 Park Centre Blvd., Miami; 305.623.8282; californiaclosets.com