Chef Dirk de Cuyper's House-Cured Salmon Gravlax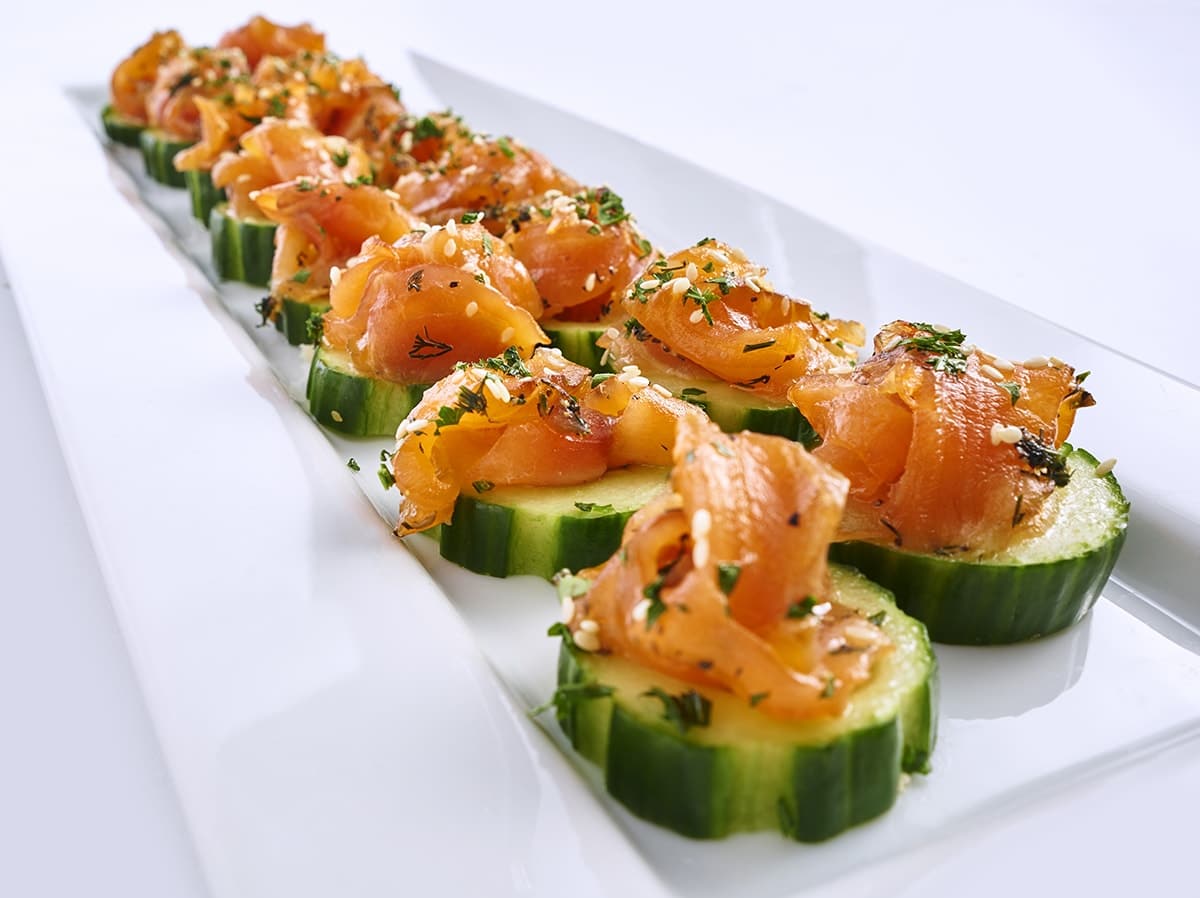 This versatile dish was created by Eten Catering's co-founder and chef Dirk De Cuyper and it is an easy option to present to your guests in a variety of ways, from toasts to blinis to cucumbers. It can also be a welcomed addition to a holiday brunch with bagels. 6472 NW Fifth Way; Fort Lauderdale; 954.383.4460; etencatering.com
Ingredients:
1/2 a side of Atlantic salmon (approximately 3 lb.) with skin on, all bones removed (any good fish purveyor will do this for you)
26 oz. salt
26 oz. sugar
1 1/2 cups fresh dill
2 cups ground black pepper
1/3 tbsp. cumin seeds or pink peppercorns (optional)
Directions:
Rinse salmon in cold water and dry well.
Take one-third of the salt and place in a deep pan to make a "bed" for the salmon.
Place salmon with skin side down onto salt bed.
Put all of the chopped dill onto the top of the salmon, covering completely and press down.
If using cumin seeds or peppercorns, sprinkle on top of dill.
Cover this with all of the ground black pepper.
Mix remaining salt & all of the sugar together.  Cover the whole salmon with this mixture.
Place in fridge for 24 – 48 hours.
Take salmon out and carefully scrap off salt/sugar mix, then rinse off remaining mix under a gentle tap.
Some peppercorns and dill will come off and some will remain on.  Pat the salmon dry.
To serve, thinly slice straight slices and lift off the skin with your knife.
And enjoy!
This recipe is from our Winter 2021-2022 issue. Read more here.