Cafe Martorano's Linguine & Clams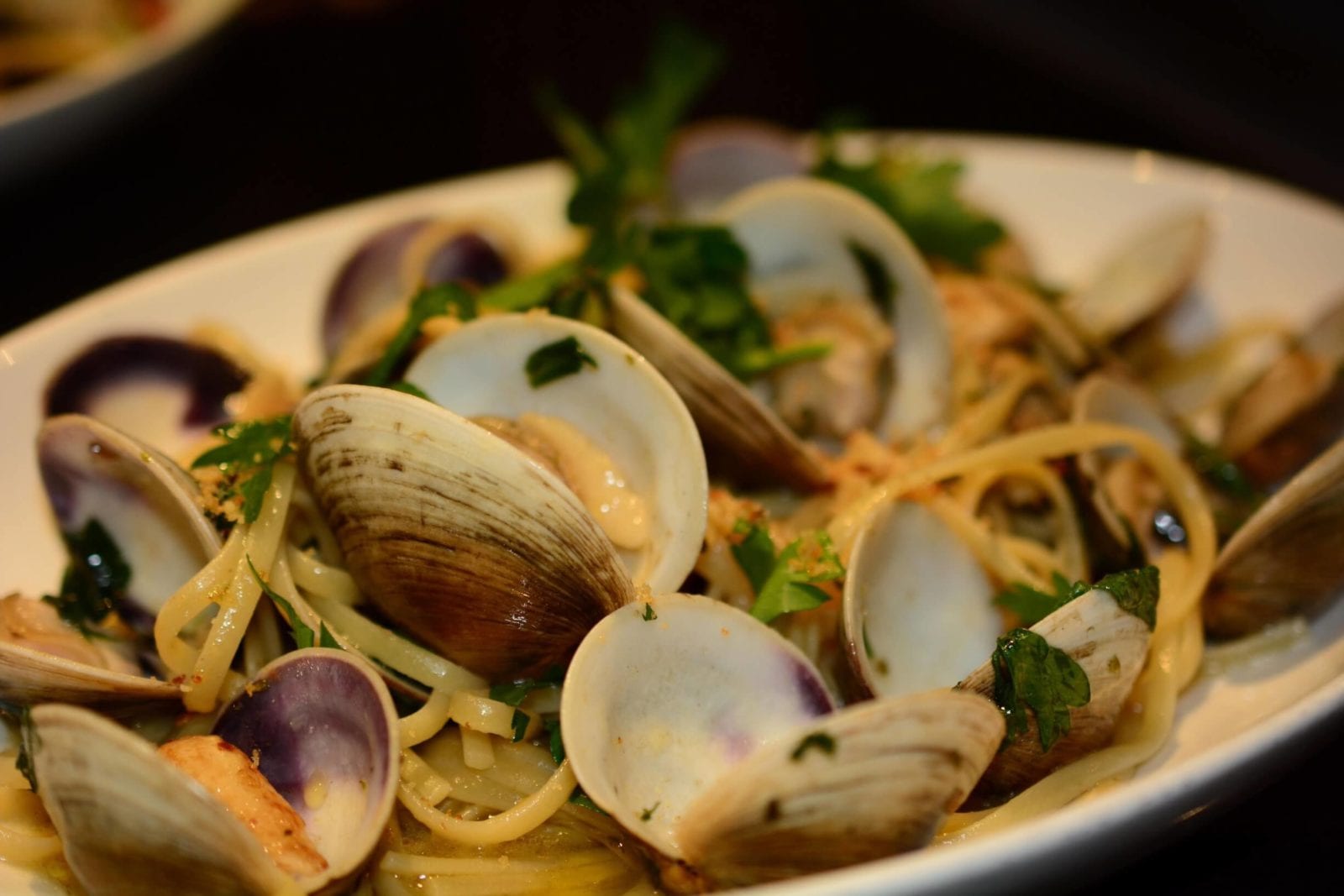 Cafe Martorano's Linguine & Clams
When it comes to Italian-American fare, no one does it better than Steve Martorano, whose Cafe Martorano in Fort Lauderdale has been a South Florida staple for the last 30 years. "Linguine and clams changed my whole cooking style—I watched cooks in NYC dropping macaroni into the water and shucking the clams, and I went right home and started cooking," says Martorano, who also has restaurants in Atlantic City, Las Vegas and (coming soon) Pittsburgh. "Sometimes, the best dish is one of the simplest," he adds. "My linguine and clams recipe is easy to make at home and is a great addition to a Seven Fish Feast on Christmas Eve."  
RECIPE
Ingredients:
25 littleneck clams (washed under water)
¼ cup or 4 tbsp extra-virgin olive oil
4 large garlic cloves, smashed
1 pinch Tutto Calabria red pepper flakes
1 pinch Tutto Calabria oregano
2 tsp coarse Italian parsley
¼ cup dry white Santa Margherita pinot grigio wine
5 oz Gentile linguine 
Method:
In a medium-sized sauté pan, heat oil with the smashed garlic and red pepper flakes. 

Cook ingredients until the garlic is golden-brown in color but not burnt.

Remove the pan from the heat and add in the littleneck clams. Add in the wine and cover the pan. It will begin to bubble. 

Add in the clam meat along with coarsely chopped parsley and oregano. 

Put on medium heat. In 5-6 minutes, shake the pan with the lid on. At this point, the shells of the clam should open. If not, disregard any clams with unopened shells.

Meanwhile, in salted boiling water, cook the linguine until al dente. Remove from the water and toss pasta in with the littleneck clams and natural clam sauce.

Finally, plate into a bowl and garnish with a touch of extra-virgin olive oil, red pepper flakes and fresh parsley.
3343 E. Oakland Park Blvd., Fort Lauderdale; 954.561.2554; cafemartorano.com