By Land, Air or Sea: Travel Destinations for Fall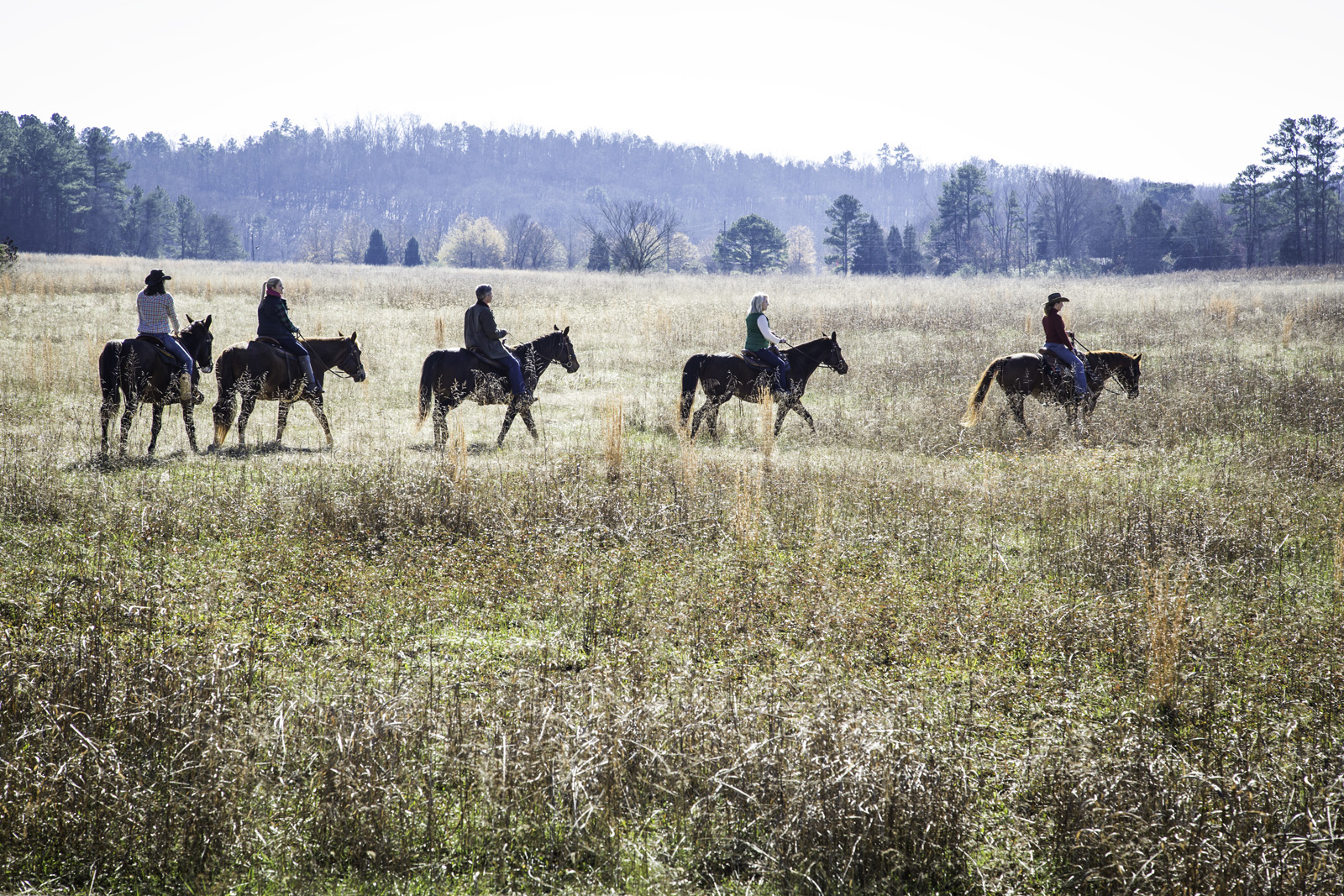 Horsebacking riding at Barnsley Resort in Northern Georgia
From ultimate leaf-peeping to relaxing desert vibes and endless family fun both here and abroad, these destinations and cruises are calling for a fall getaway (and beyond). 
ALL AMERICAN TRAVEL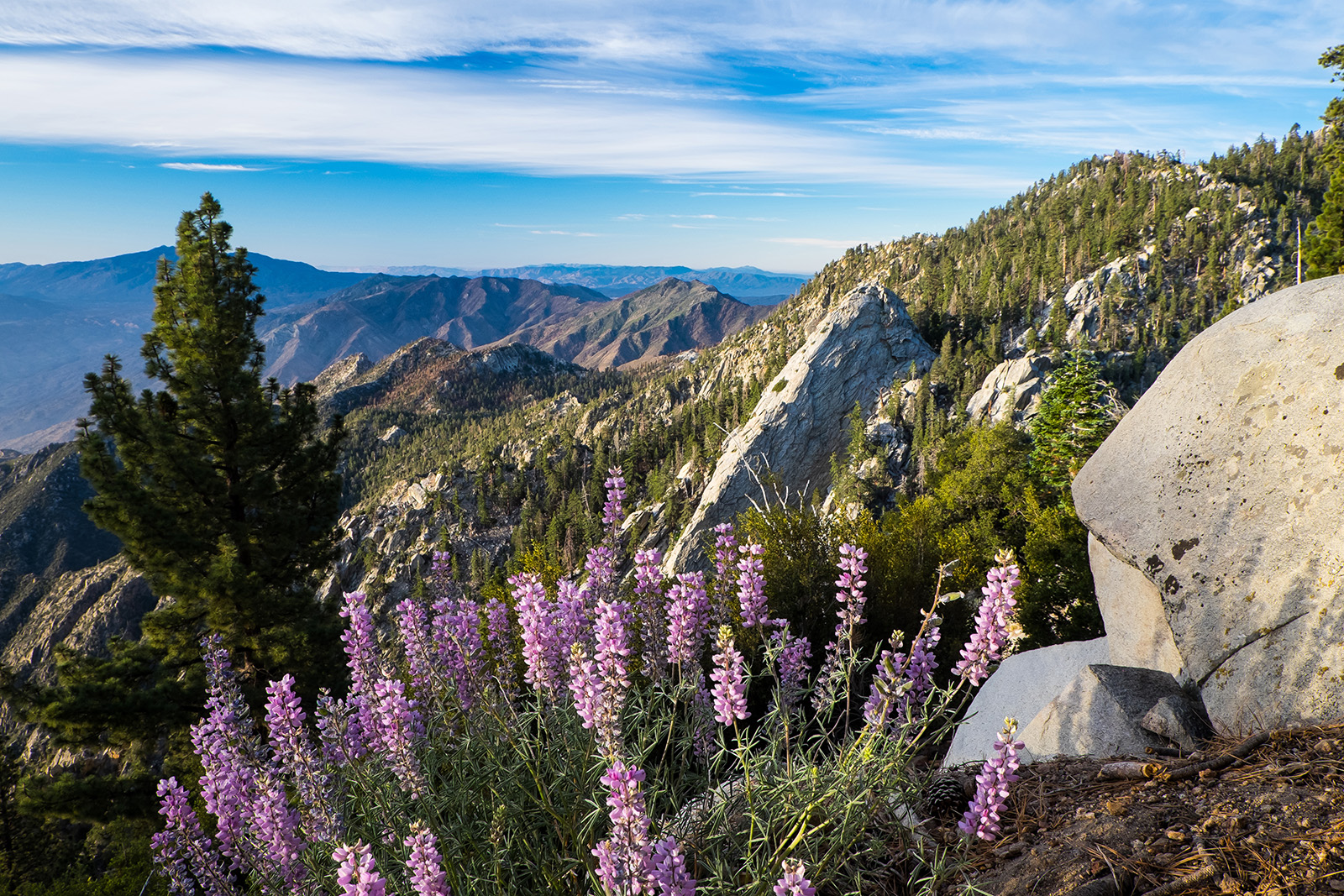 FOR RELAXATION: Palm Springs, CA
A posh oasis in the sun-drenched desert, this Southern California city presents ultimate relaxation with its rejuvenating mineral springs, nostalgic hotels featuring pool and spa days, and canyons and mountains perfect for invigorating hikes. With a star-studded past, the retro-chic destination is a prime spot for midcentury modern architecture and art, along with leisurely activities like vintage shopping and golfing. visitgreaterpalmsprings.com
BEST TIME TO VISIT: Fall and Winter
AVERAGE WEATHER: Daytime highs in the 70s, low 40s at night
STAY
▶ Modern: Primely located in the heart of downtown, Kimpton Rowan Palm Springs Hotel stands out for its rooftop pool and bar offering epic views of the city and mountains, especially at sunset. Its 153 rooms and suites are meant for modern relaxation, while typical Kimpton perks like a hosted social hour in the evenings and pet-friendly amenities are to be expected.
▶ Traditional: The oldest operating hotel in Palm Springs, Casa Cody is a peaceful sanctuary hidden away yet within walking distance of downtown. Draped in vibrant bougainvillea vines, the dreamy property features adobe-hacienda-style guest rooms, two pools, stunning views of the San Jacinto mountains, and nice touches like gratis bikes and pick-your-own fruit from the plentiful trees.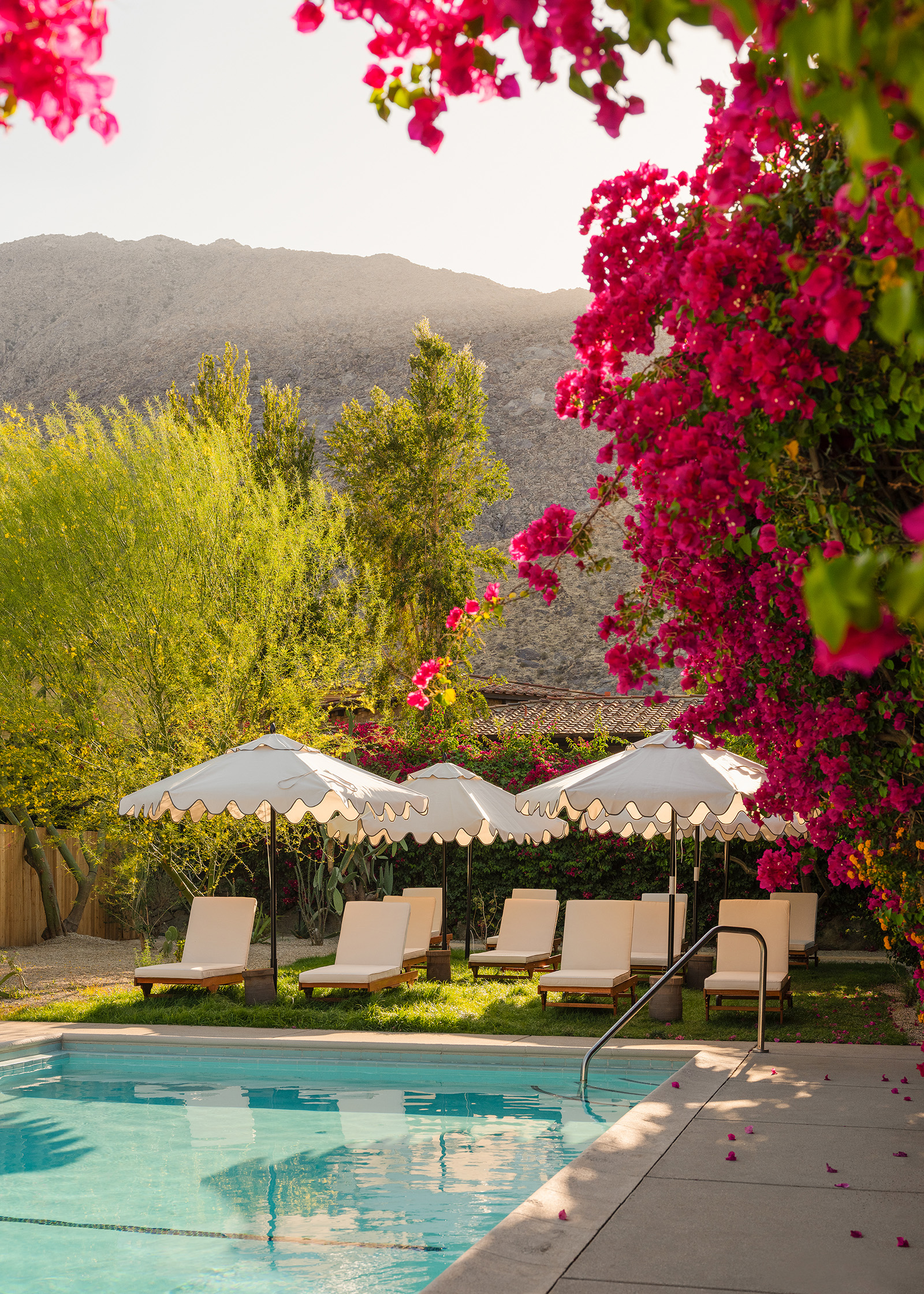 MUST DO/SEE
▶ Play: For an exhilarating and scenic adventure, hop on the world's largest rotating tram car, the Palm Springs Aerial Tramway, where you'll be whisked up the rugged cliffs of Chino Canyon to the Mount San Jacinto State Park. Once there, choose from 50 miles of hiking trails dotted with breathtaking vantage points of the canyons below.
▶ Unwind: Treat yourself to a day pass at Azure Palm Hot Springs Resort & Day Spa Oasis to soak in an array of mineral pools at various temperatures (it's located on the hottest springs in the area), relax poolside, book a pampering treatment, take a yoga class, and reap the benefits of the salt room.
▶ Enrich: Midcentury modern expert and guide Kurt Cyr of Palm Springs Mod Squad takes guests inside some of the area's architecturally rich homes and hotels while sharing interesting facts on top architects and designs. To truly immerse yourself in the area's aesthetics, plan your trip around Modernism Week, an annual festival held in February.
▶ Taste: Start with sunset cocktails at High Bar at The Rowan for incredible views, then move on to Counter Reformation, tucked away in the iconic Parker Palm Springs hotel, to sip on eclectic, new-to-you wines and nosh on decadent small plates such as a toasted brioche crowned with crème fraîche, caviar and a quail egg.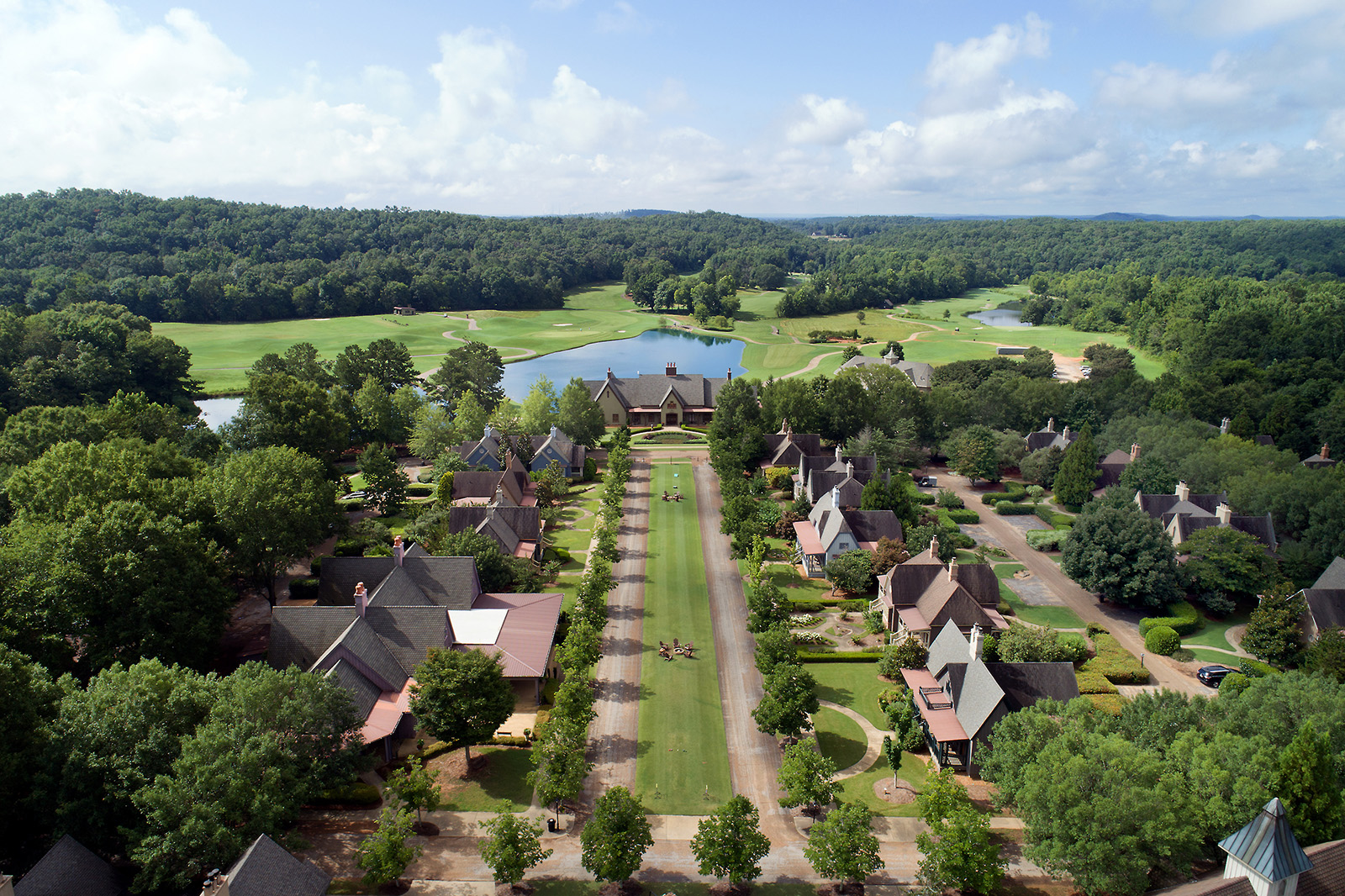 FOR AN ADVENTURE: Northern Georgia
Northern Georgia is a leaf-peeper's dream in the fall, with the Blue Ridge Mountains and the canyons of Cloudland Canyon State Park draped in a sea of autumn colors. A short drive from Atlanta, it's the perfect destination for soaking up the cool air while enjoying boundless outdoor activities and adventures, including wine tastings at boutique vineyards. exploregeorgia.org
BEST TIME TO VISIT: Fall
AVERAGE WEATHER: Daytime highs in the 70s, high 40s at night
STAY
▶ Modern: Escape to Lucille's Mountaintop Inn & Spa, a luxe B&B and day spa perched on a mountaintop, where guests are treated to 360-degree views of the Blue Ridge Mountains and Sautee Nacoochee dressed in all their fall glory.
▶ Traditional: Situated on more than 3,000 acres in Adairsville (90 minutes from Atlanta), the historic Barnsley Resort offers a mix of luxury and adventure. Choose to stay in their inn or adorable multi-bedroom cottages sprinkled throughout the property.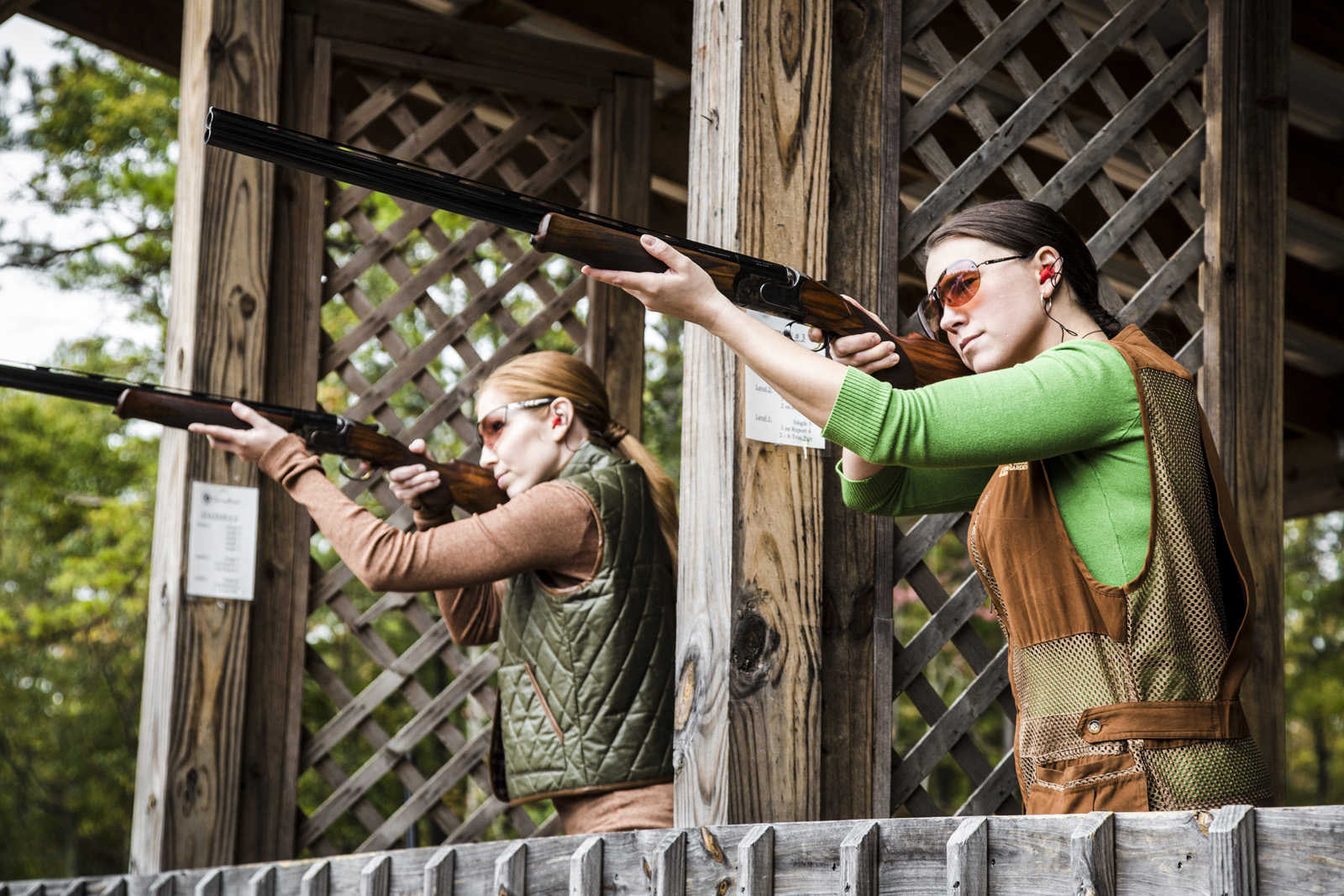 MUST DO/SEE
▶ Play: Barnsley is an adventure lover's paradise with endless family-friendly activities, from guided UTV and horseback trail rides, canoeing, archery and golf to southern sports like clay-shooting, axe-throwing and seasonal quail hunting.
▶ Unwind: Hike around Barnsley's vast wooded property to soak in the changing autumn trees and breathtaking views, rest in the estate's gorgeous gardens or on your front porch, and then indulge in a treatment at the spa.
▶ Enrich: Throughout the year, Barnsley hosts supper club dinners with educational wine and food pairings, along with monthly cooking classes where you'll learn how to grill over the open flames of a Sea Island Forge fire kettle.
▶ Taste: Indulge in a special dinner at the Rice House, a 19th-century farmhouse where plates are fashioned with fresh ingredients from Barnsley's garden and local farms. Lucille's Mountaintop Inn & Spa is also near several of the area's boutique wineries.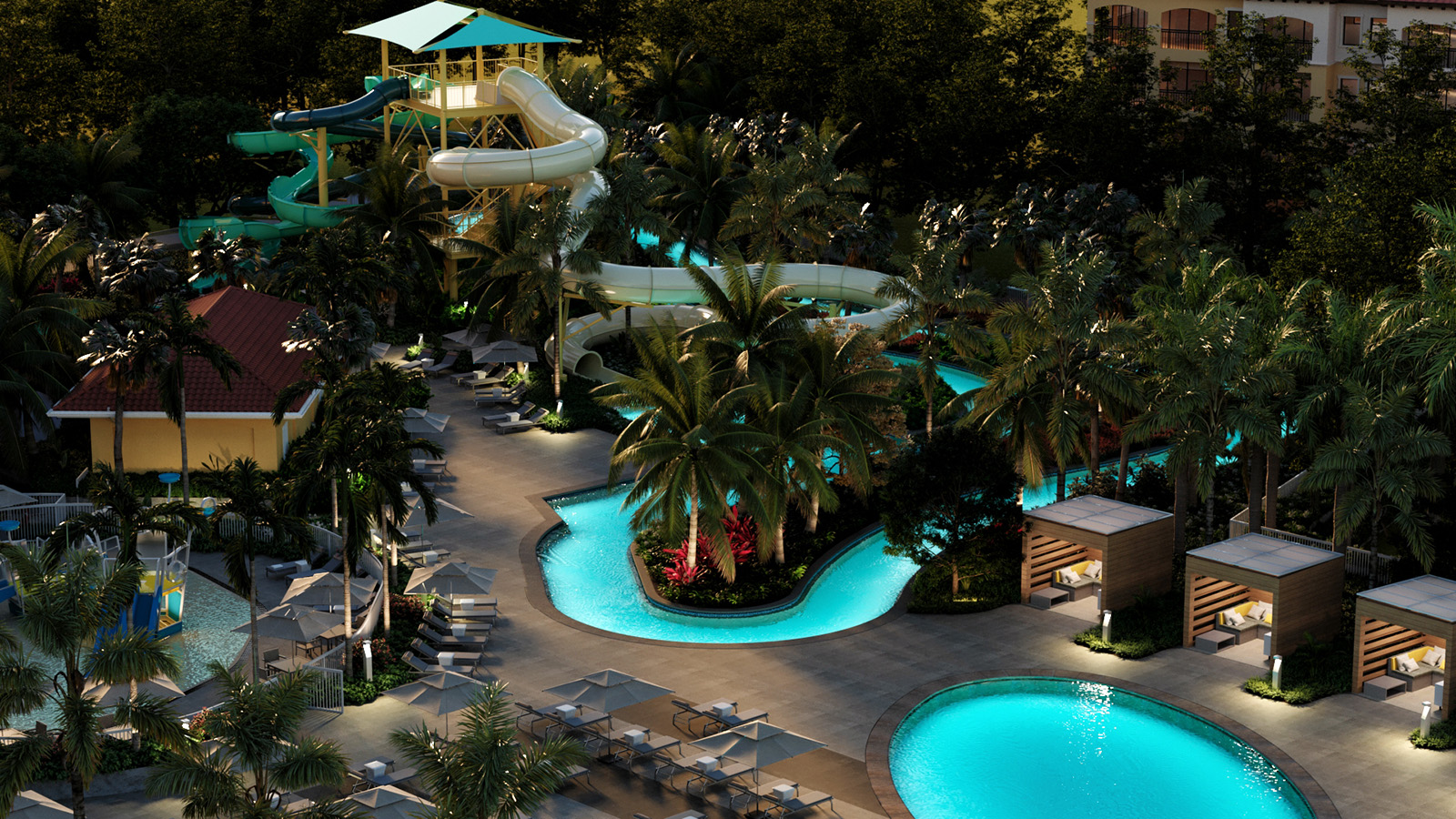 FOR THE FAMILY: Naples, FL
A short two-hour drive from Miami, laid-back Naples is an easy vacation for families looking for a mix of beat-boredom activities and relaxing beach and pool days. From fishing, dolphin-spotting and breathtaking sunsets at the Naples Pier to loads of museums, zoos and parks to explore, there's an attraction to capture everyone's attention. paradisecoast.com
STAY
▶ Modern: The Ritz-Carlton Golf Resort, Naples, a family-friendly resort that shares the rich amenities of its beachfront sister property The Ritz-Carlton, Naples, now boasts The Reservoir, an immersive water experience, and new poolside restaurant Ría, along with two Greg Norman-designed golf courses.
▶ Traditional: The sophisticated Inn on Fifth, primely situated in the middle of the bustling downtown, offers spacious rooms and suites perfect for families. Guests can also upgrade to swanky club level suites in a separate private building. 
MUST DO/SEE
▶ Play: Kids will never want to leave The Reservoir at Ritz-Carlton Golf Resort, Naples, a new 14,000-square-foot water world fitted with a lazy river, three thrilling waterslides and a designated splash area for the little ones.
▶ Unwind: To connect with nature, bounce between the Naples Botanical Garden and the Conservancy of Southwest Florida.
▶ Enrich: Children can let their imaginations run wild at the Golisano Children's Museum of Naples, a two-story museum devoted to fun learning with interactive exhibits focused on invention and space exploration as well as a journey through the Everglades.
▶ Taste: Enjoy cocktails and coastal cuisine infused with LatinAmerican traditions at new outdoor restaurant, Ría, or take a food crawl down Third or Fifth Avenues for any type of cuisine you desire.
PASSPORT TRAVEL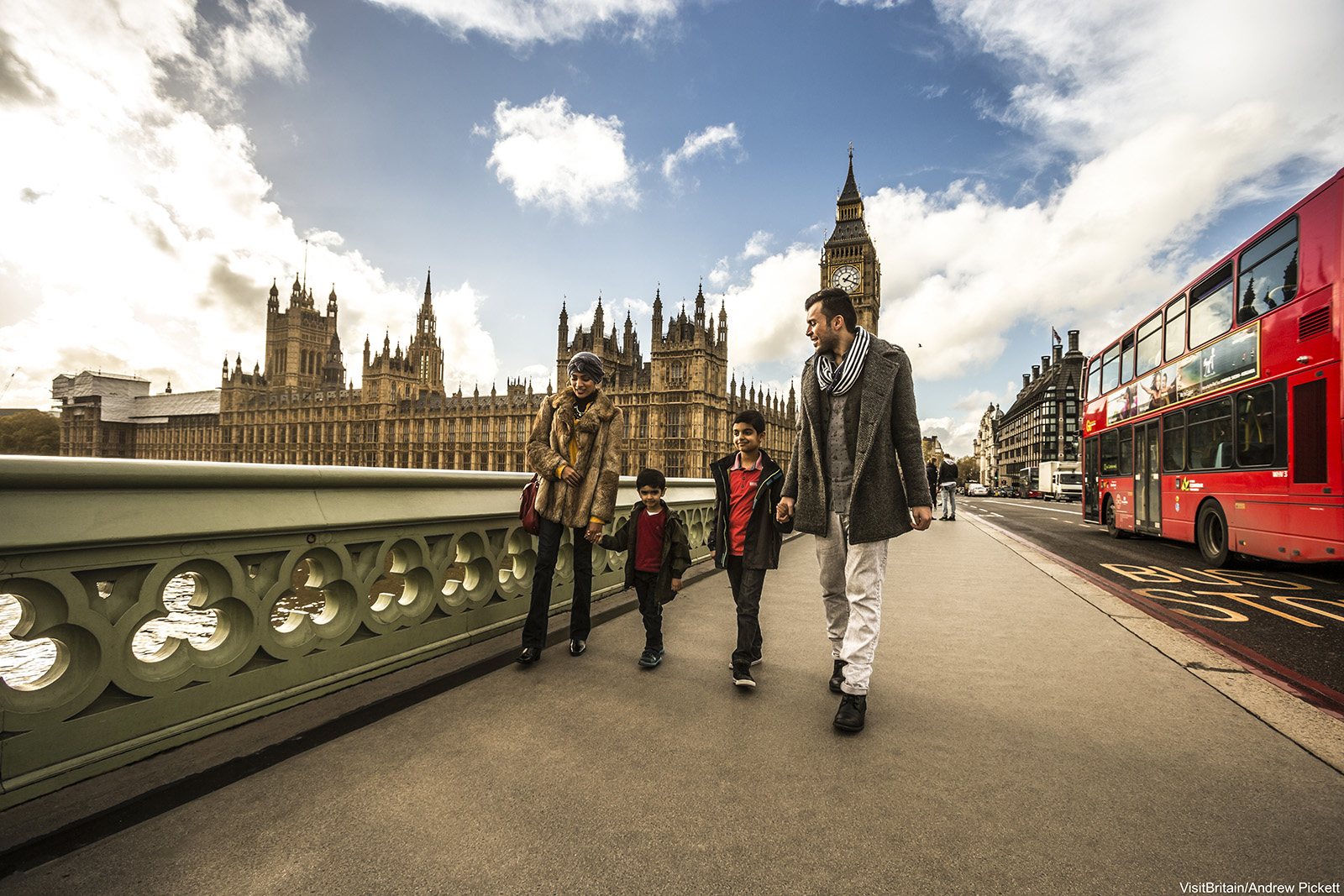 FOR THE FAMILY: London, England
London is calling with new hotel openings, exciting art exhibits, and buzzy shops and restaurants offering eclectic cuisine. You can't visit London without snapping a quintessential photo at Big Ben (and in front of a bright-red phone box) and taking the kids to famous spots like Buckingham Palace and Tower Bridge, along with the area's numerous family-friendly museums. visitlondon.com
BEST TIME TO VISIT: Fall and late Spring
AVERAGE WEATHER: 60s in the daytime, 40s at night
STAY
▶ Modern: Located in London's lively Dalston neighborhood, the new Kingsland Locke apartment-style hotel makes you feel right at home with each room touting a fully equipped kitchen. Plus, for the parents, there's a microbrewery and gin distillery on site.
▶ Traditional: For the full royal treatment and tailored-to-you service, spend the night at new boutique hotel, The Guardsman, where its prestigious address is a stone's throw from Buckingham Palace and other popular attractions.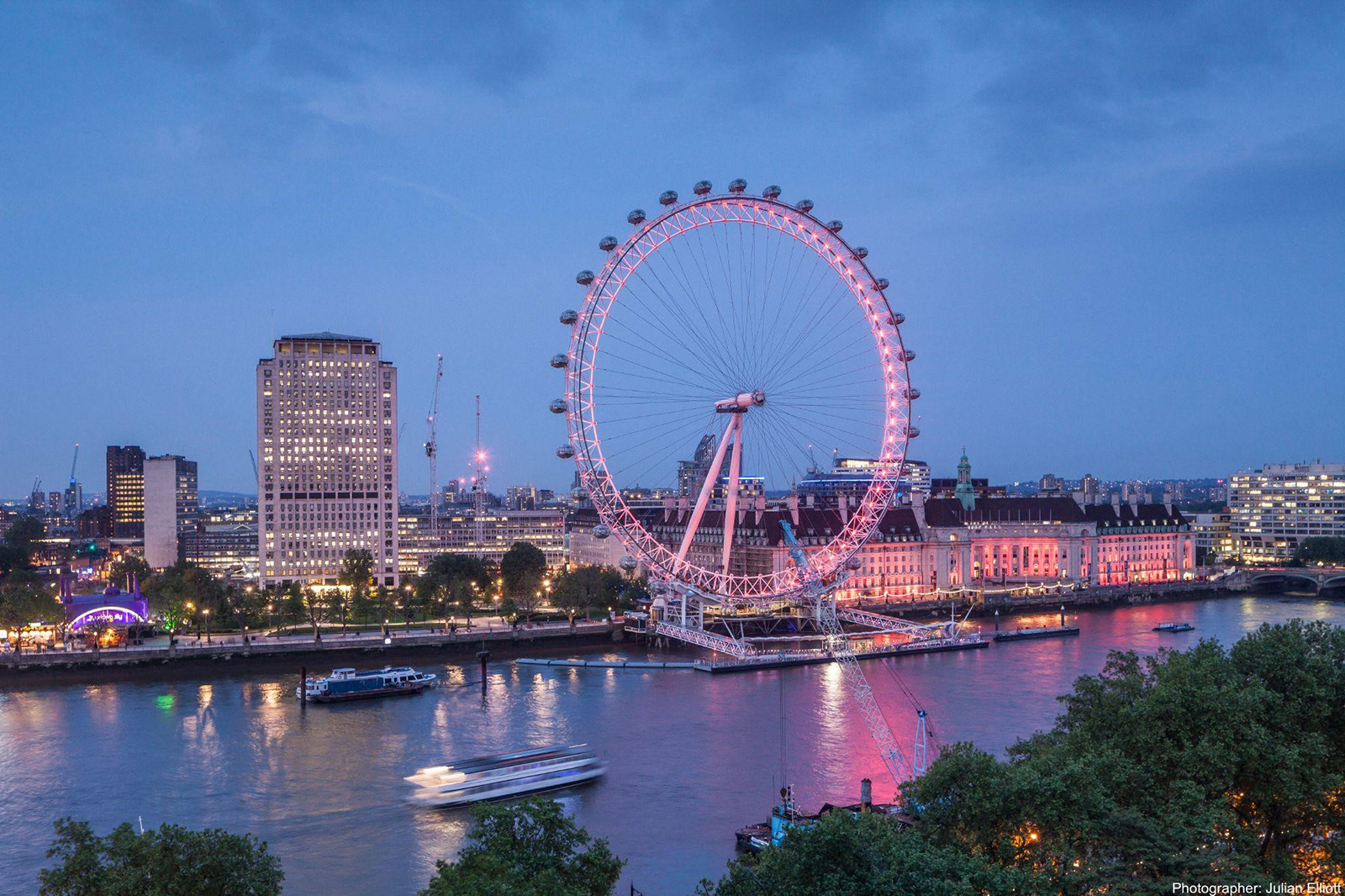 MUST DO/SEE
▶ Play: Take a loop around the iconic London Eye, Europe's tallest Ferris wheel, which offers breathtaking views of the city skyline from more than 400 feet above. Kids will also love burning off energy at nearby Jubilee Gardens.
▶ Unwind: Tour one of Britain's most famous buildings, Hampton Court Palace, to stroll its Tudor-inspired Magic Garden with 60 acres of exotic plants, hedge mazes and more. Pack a picnic and relax on the green-rich spaces of Hyde Park.
▶ Enrich: Journey down the rabbit hole with the Victoria and Albert Museum's whimsical "Alice: Curiouser and Curiouser" exhibit, which explores the 157-year history of this beloved story through original artwork and illustrations, virtual reality experiences, and more.
▶ Taste: See the city's most popular sites while enjoying a traditional English afternoon tea on one of London's excellent afternoon tea bus tours. For dinner, head to Covent Garden. With its many shops and restaurants, there is something to please everyone.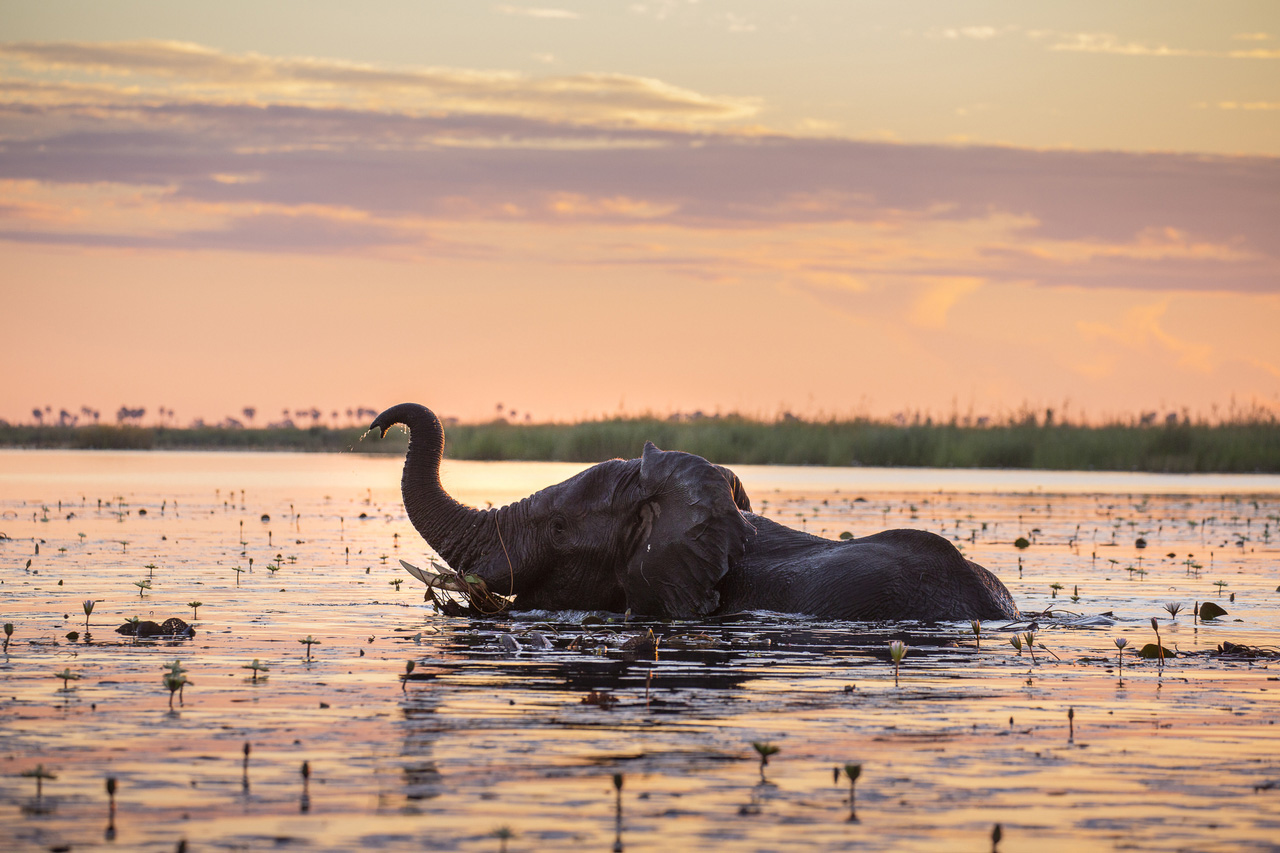 FOR WILDLIFE LOVERS: Botswana, Southern Africa
If you're looking for a life-changing vacation, untouched Botswana is the ultimate bucket list destination for wildlife enthusiasts. Vast and extraordinarily wild, the southern African nation allows visitors to get up close and personal with big-game animals like elephants, rhinos and lions on safari drives, walks and even on flights from above, afterwards retreating to luxurious camps. botswanatourism.co.bw
BEST TIME TO VISIT: Dry season, October through May
AVERAGE WEATHER: 75 to 95 degrees
STAY
▶ Modern: Nestled in Chobe National Park, the "elephant capital of the world," the recently rebuilt Savute Elephant Lodge presents a bird's-eye view of elephants in their natural habitat, along with a new luxury spa and 12 opulent tents with four-poster beds and breathtaking vistas.
▶ Traditional: Settle into DumaTau Camp, a well-known luxury tented safari camp in northern Botswana's Linyanti region, for ultra-spacious suites and uninterrupted views of the Osprey Lagoon and the area's active wildlife, including mega-herds of elephants.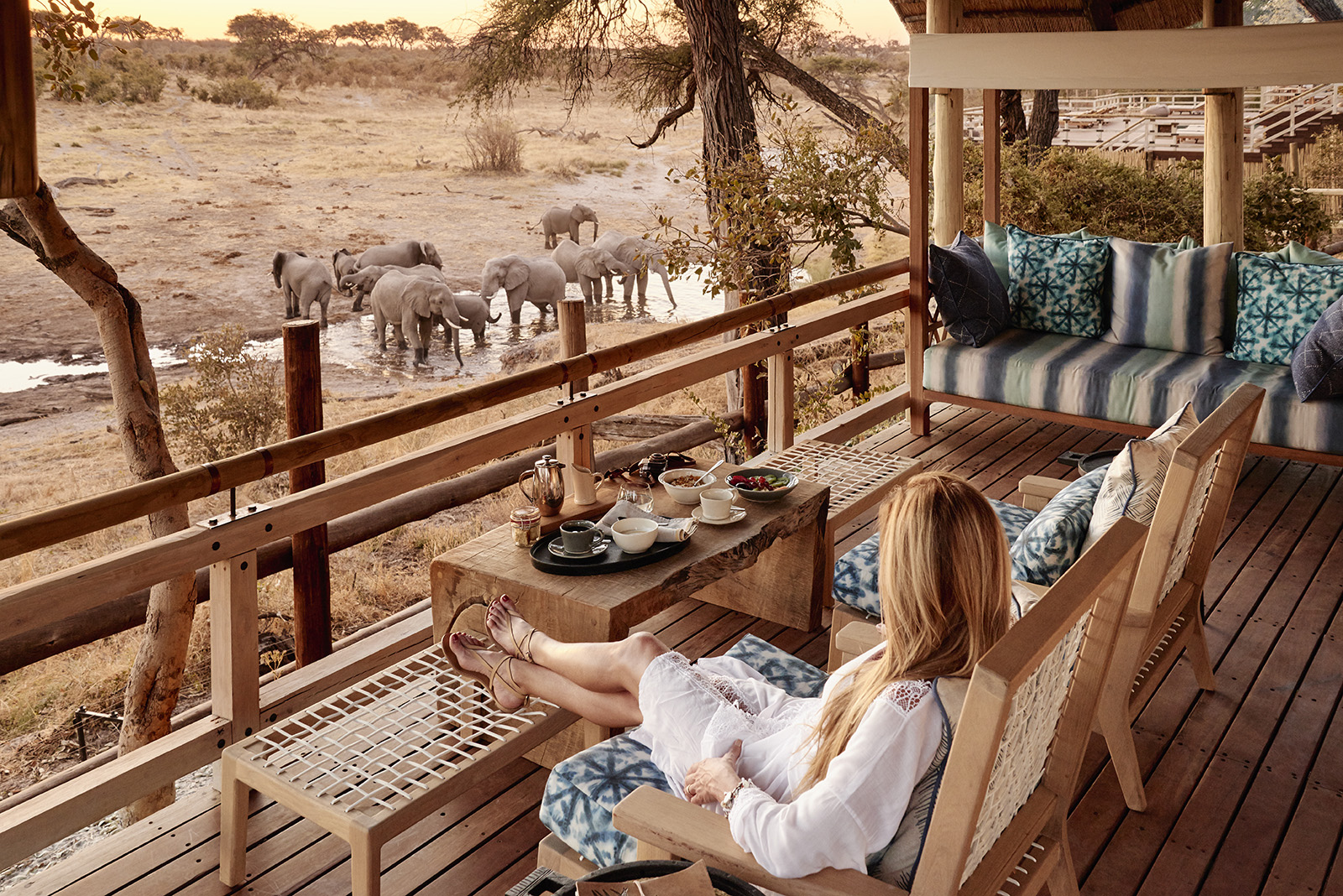 MUST DO/SEE
▶ Play: Take off on guided game walks and drives; Savute's new viewing hide offers the chance to come nearly face-to-face with passing wildlife. Get an extra thrill on night drives using spotlights to find lesser-seen nocturnal animals.
▶ Unwind: Serenity comes easily at Savute's spa tent, where cool breezes and the sounds of elephants drift through for ultimate relaxation. Another peaceful activity: float over the wilderness in a hot air balloon.
▶ Enrich: Venture into the bush to discover paintings created by the San people, or "Bushmen," and thought to be more than 1,500 years old. At night, vast open spaces give way to incredible star gazing through provided telescopes.
▶ Taste: Recline around a campfire for an enchanting boma, a unique dining experience that combines a buffet of African delicacies with soulful singing and dancing.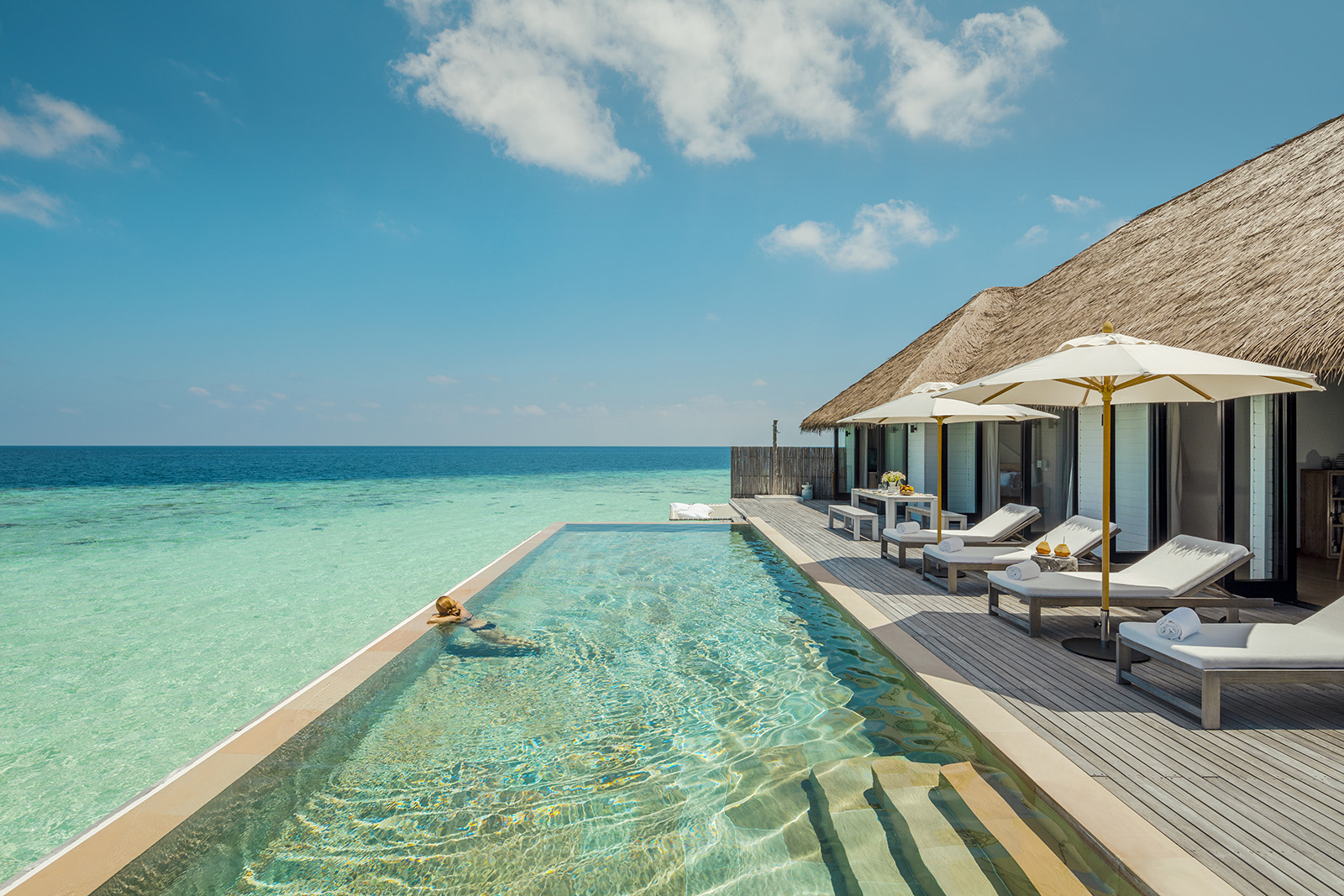 FAR-FLUNG RELAXATION: Maldives, South Asia
Famous for its azure waters teeming with marine life and lavish accommodations, many of which are renowned for being perched above the ocean, Maldives is a secluded sanctuary for ultimate relaxation. While it's a long flight—up to 30 hours—travelers are rewarded with days spent patrolling abundant coral reefs and lounging on pristine beaches. visitmaldives.com
BEST TIME TO VISIT: Dry season, November to April
AVERAGE WEATHER: Mid- to upper-80s
STAY
▶ Modern: The newly minted The Ritz-Carlton Maldives, Fari Islands exudes relaxation with dreamy villas either set over crystal-clear waters or nestled along beach coves. Each offers spacious living spaces with a sun deck and a private infinity pool.
▶ Traditional: COMO Maalifushi is the first and only resort to open on unspoiled Thaa Atoll, which is well-regarded for its diving and surf breaks. Spring for an overwater villa with its own private terrace meant for slipping into the sea.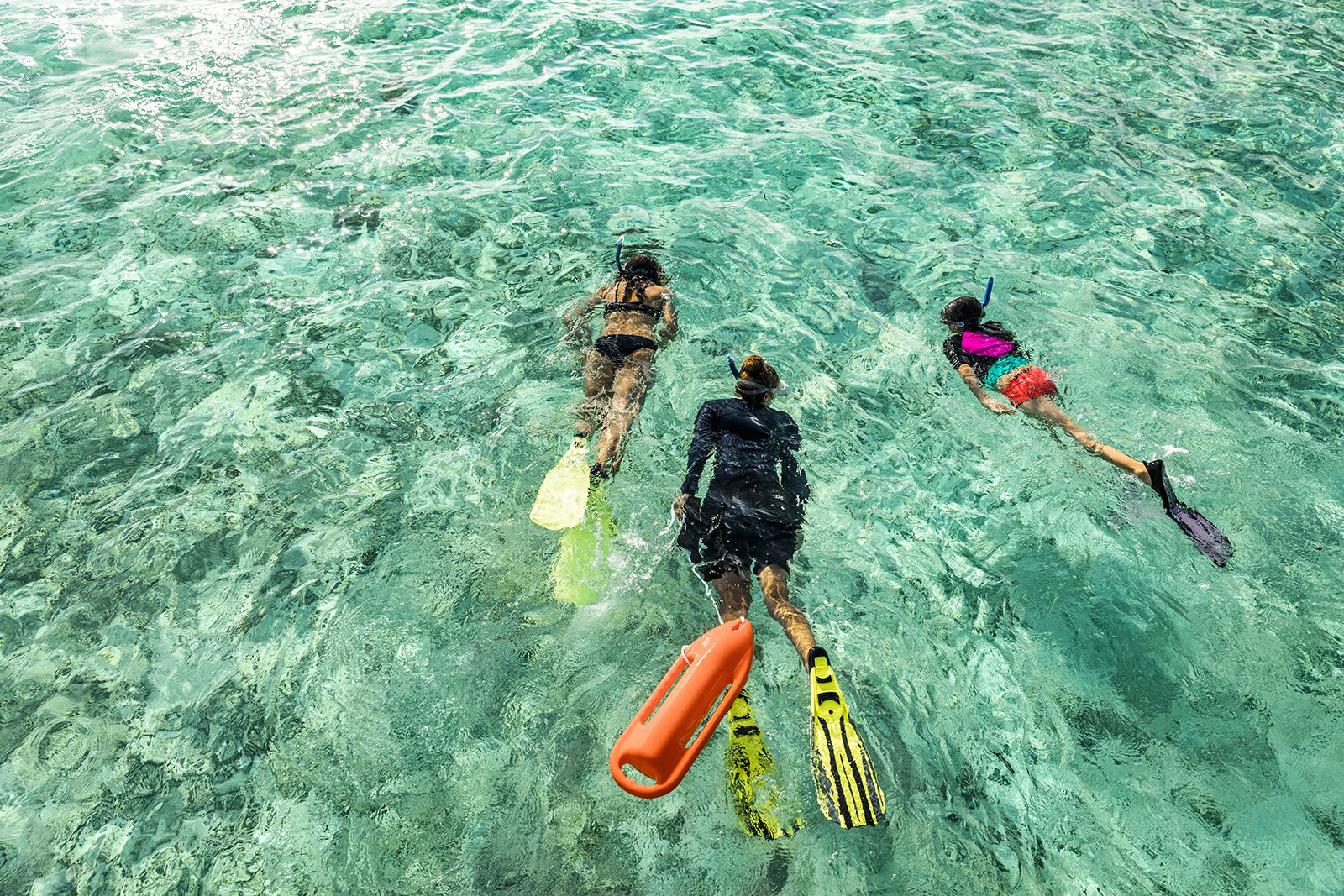 MUST DO/SEE
▶ Play: Don't miss water-fueled adventures like diving or snorkeling the crystal-clear waters rich with marine life; COMO is now offering a new Whale Shark Night Snorkel that's available November to April when the whale sharks migrate to the area.
▶ Unwind: Sunbathing on white sand beaches and spa treatments over the tranquil waters are a must; take a leisurely cruise on traditional dhonis (wooden fishing boats) for a chance to encounter dolphins, turtles and manta rays.
▶ Enrich: Available at The Ritz-Carlton property, Jean-Michel Cousteau's Ambassadors of the Environment program highlights experiences such as a bike safari around the resort, kayaking, underwater photography and videography, night snorkeling and astronomy.
▶ Taste: Most meals revolve around readily available ingredients like freshly caught seafood and coconut, along with dishes influenced by neighboring nations like samosas (pastries stuffed with spiced potatoes and veggies), aromatic curries and spicy fried fish.