This winter, hit the pause button and escape to some of the best spas and wellness retreats, many of them tucked inside luxury resorts. If you're resolving to make health and self-care a priority in 2022, we've rounded up the sanctuaries meant for a quick drive, or a longer jet set journey.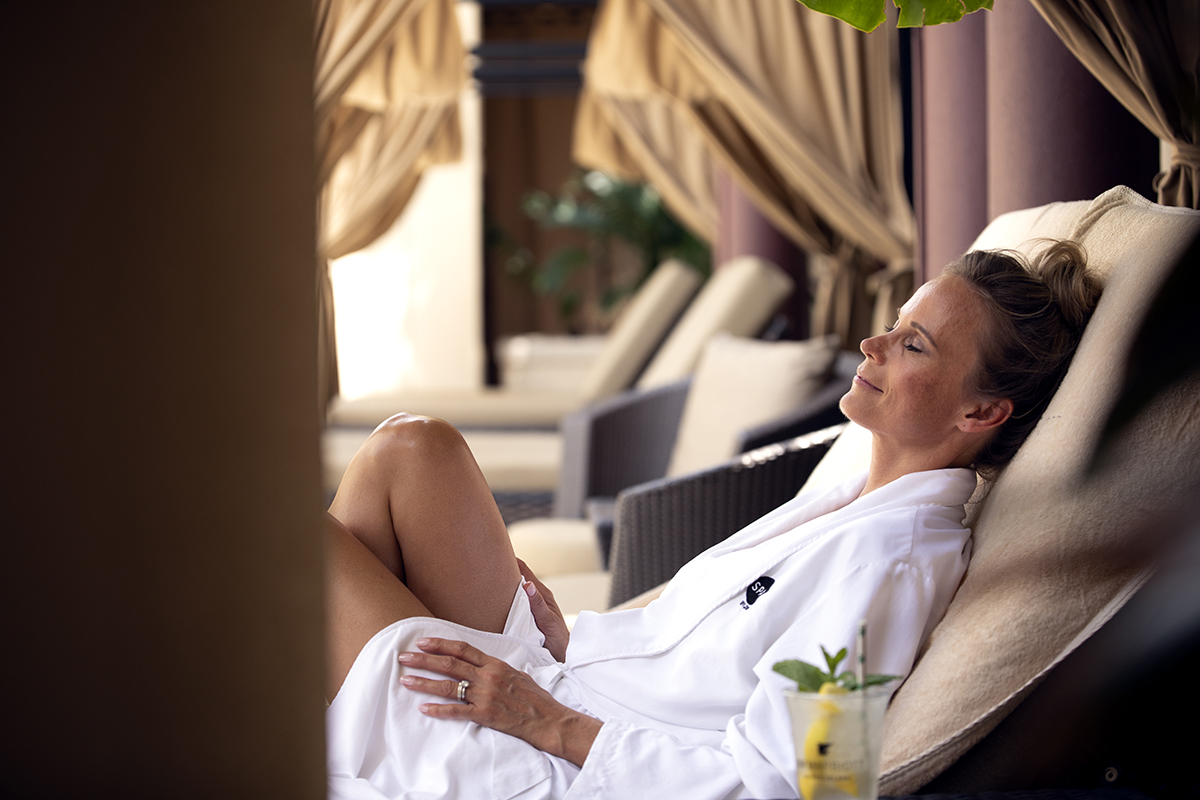 Relaxing at the JW Marriott Marco Island Beach Resort
If it is calm you seek in a brief or lengthy respite at a spa or wellness retreat, there are plenty of options in Florida and beyond.
FLORIDA FINERY
Home to resorts, spas and centers dedicated to wellness and pampering treatments—and plenty of vitamin D from year-round sunshine—Florida is the perfect place to rejuvenate your mind and body.
Marco Island
The Place: Situated on a private stretch of beach on quiet Marco Island, the sprawling JW Marriott Marco Island Beach Resort is a wellness oasis where guests can float in the warm Gulf waters, leisurely hunt for beautiful shells, and spend all day at the two-story Spa by JW.
Amenities: Reset your mind with morning meditation and yoga classes on the beach, then retreat to the amenity-rich spa for dips in the cold plunge pool and hot tub—along with stints in the sauna and steam room.
Must-Have Treatment: Developed by the spa staff, the "5 Senses" is an 80-minute treatment that targets all the senses. It includes intense massaging and a body scrub for "touch," and ends with a surprise cold treat to "taste."
The Afterglow: Post-treatment, lounge by the spa's private pool, then watch the sunset from the beach, followed by an exciting performance by the resort's fire dancers.
jwmarriottmarcoisland.com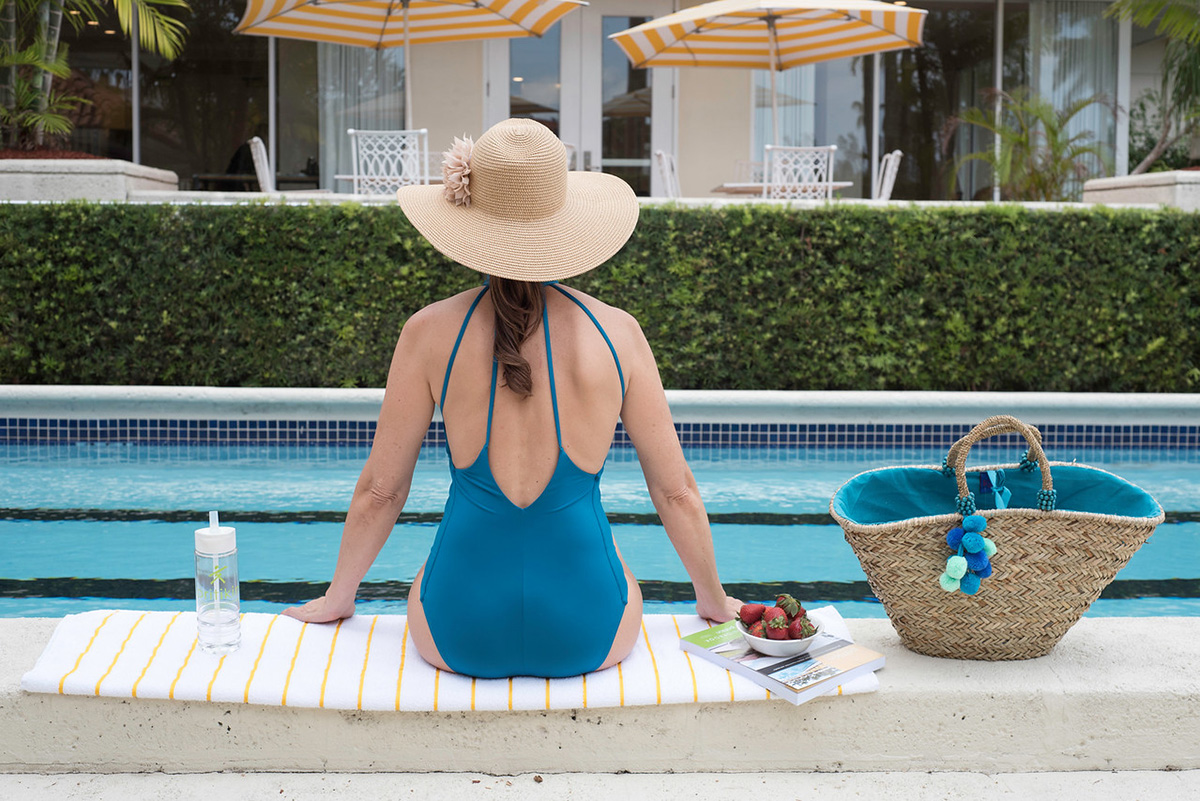 Doral
The Place: Those looking to make major changes should flock to the Pritikin Longevity Center + Spa, a luxury wellness resort nestled in a private tropical enclave in Doral with distinctive programming that focuses on a healthy transformation using better-for-you food, exercise and a positive mindset.
Amenities: Enjoy rich amenities, including a spa and golf courses; feel energized after a Zumba class; motivated in a lecture by renowned health experts; and inspired to make better food choices after a cooking lesson.
Must-Have Treatment: Choose the "Full Body Transformation," which offers unprecedented support from a board-certified physician who'll start you on a health journey from the inside out, from lowering cholesterol to losing weight.
The Afterglow: Stargaze as you stroll the beautiful resort grounds, or relax in your lavishly appointed guestroom or suite under Italian bed linens and aromatic pillows.
pritikin.com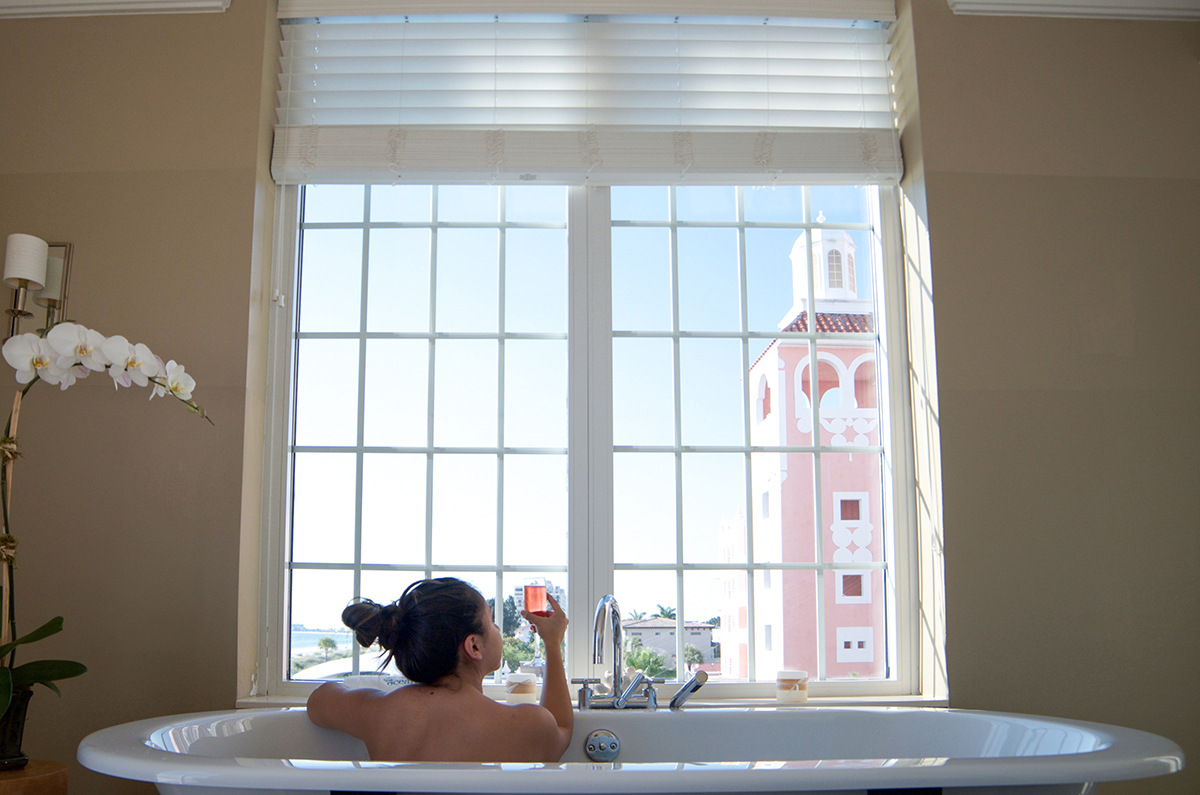 St. Petersburg
The Place: Fresh off a full-property renovation, The Don CeSar in St. Pete Beach, famously known as the "Pink Palace," has bragging rights to the Spa Oceana, where you'll be treated to healing rituals inspired by precious oceans from around the world.
Amenities: After sweating it out at the fitness center, spend your spa day alternating between whirlpool baths, aroma-infused steam rooms, and the soothing ambience of the private Whisper Lounge, which also flaunts a rooftop terrace.
Must-Have Treatment: Get transported to the South Pacific with the 90-minute "South Seas Pearl Radiance Facial," which touts anti-aging properties of bamboo, mango, coconut, guava and monoi. 
The Afterglow: Head to the new Beacon Pool Bar & Lookout, where rooftop views overlooking the ocean pair perfectly with beach-inspired cocktails and poolside bites.
doncesar.com
DOMESTIC BLISS
From snowy sanctuaries to tropical havens and spiritual refuges, here are our picks for spas and wellness retreats across the nation.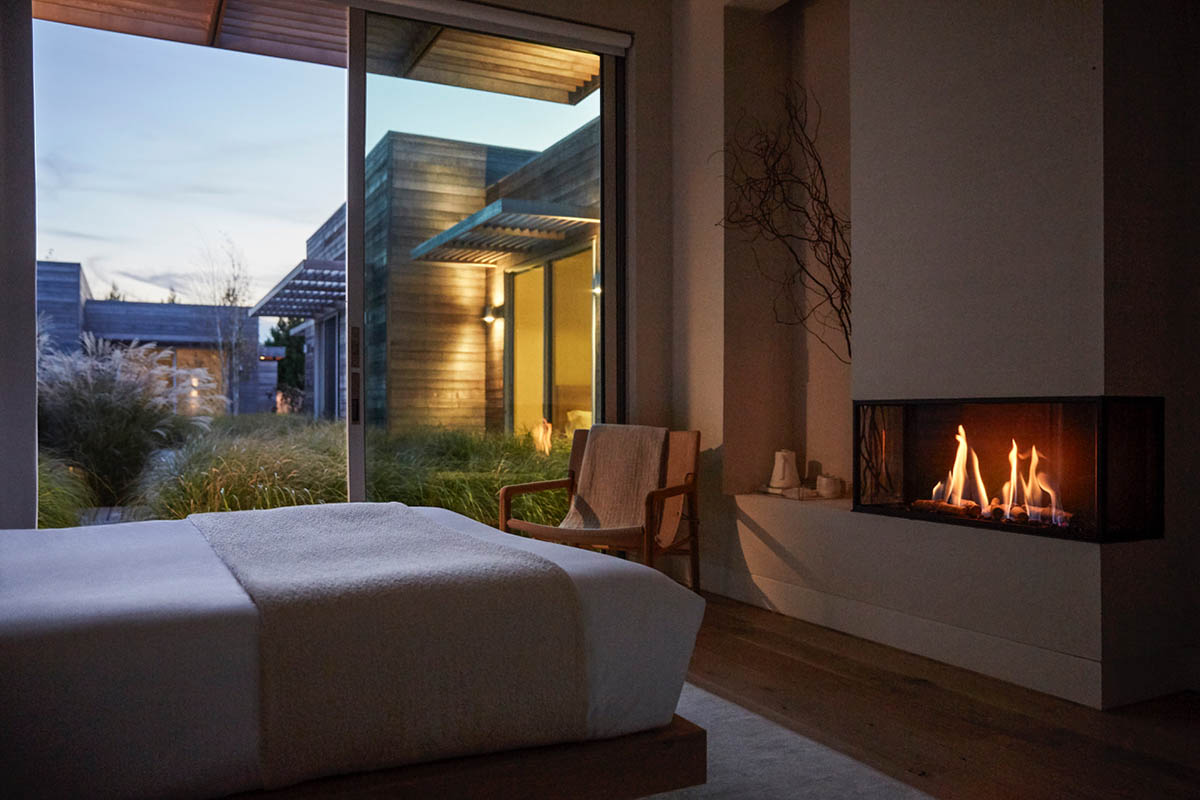 The Hamptons, NY
The Place: Slow down at Shou Sugi Ban House, a wabi-sabi-inspired wellness retreat and destination spa in The Hamptons, where Signature Reset Retreats are offered monthly. Or, guests can customize a retreat based on their wellness goals.
Amenities: The 13-room property incorporates everything from reiki and sound healing to yoga and hikes on the beach. Reserve the hydrotherapy facilities to bounce between the infrared sauna, ice fountain, dry sauna and plunge pools.
Must-Have Treatment: Go for the "Watsu Therapy," an aquatic massage for decompression and flexibility accomplished through stretching, joint mobilization and shiatsu massage in the private, heated saltwater pool.
The Afterglow: Adhering to the belief that food is medicine, enjoy meals by chef/co-founder Mads Refslund of Noma in Copenhagen, a two-Michelin-starred restaurant and the four-time winner of the World's 50 Best Restaurants.
shousugibanhouse.com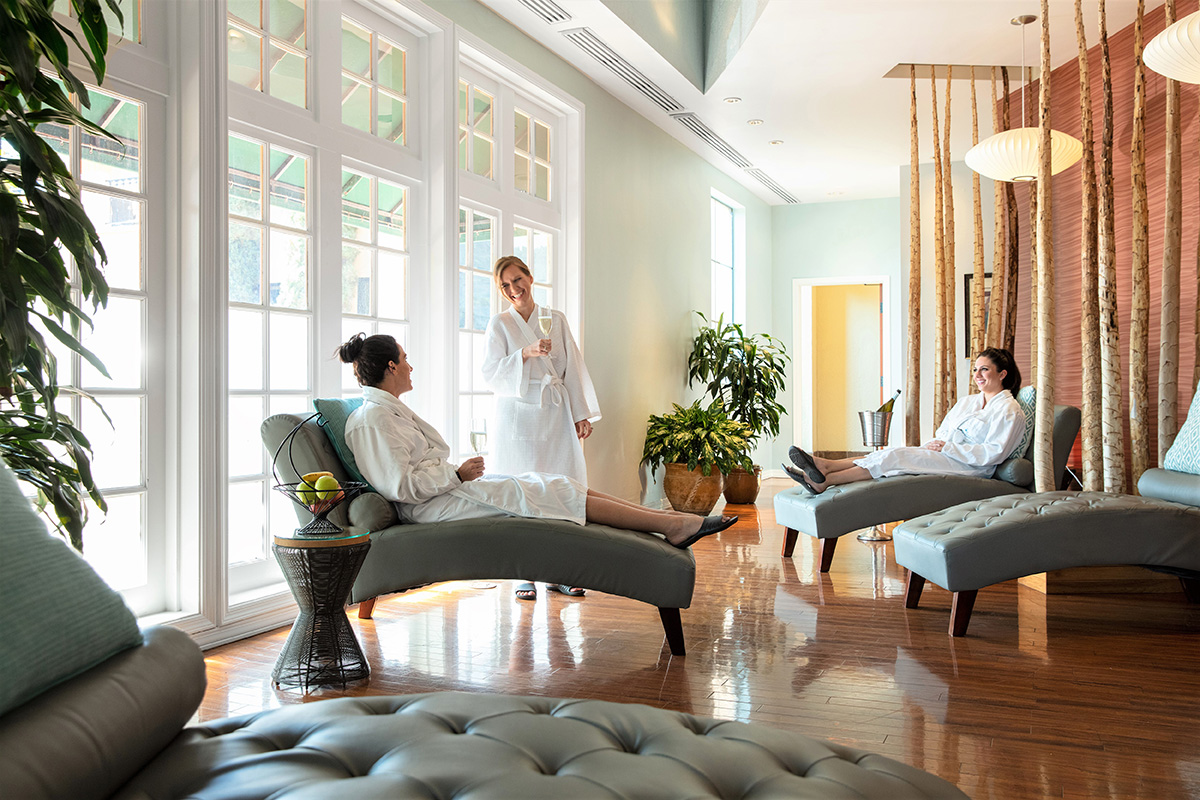 Sedona, AZ
The Place: Those looking for a mystical journey should check in to the Hilton Sedona Resort at Bell Rock, which is set amidst the magnificent red rocks of Sedona—a haven for spiritual wellness and pampering.
Amenities: Before or after a treatment, make use of Eforea Spa's heated outdoor lap pool and thermal elements, or take an exercise class at the state-of-the-art fitness center.
Must-Have Treatment: Choose from a new series of energy rituals such as the "Line of Life Palm Reading" to explore what the future might hold, or the spa's "Signature Sedona Energy" massage, where a therapist manipulates your energy fields using a combination of touchless therapies like reiki, sound healing and chakra balancing.
The Afterglow: Adventures abound in Sedona. Enjoy a robust hike, go rock climbing, paddle down the Verde River, explore the vortexes of the area, or attend a meditation workshops at the Center for the New Age.
hiltonsedonaresort.com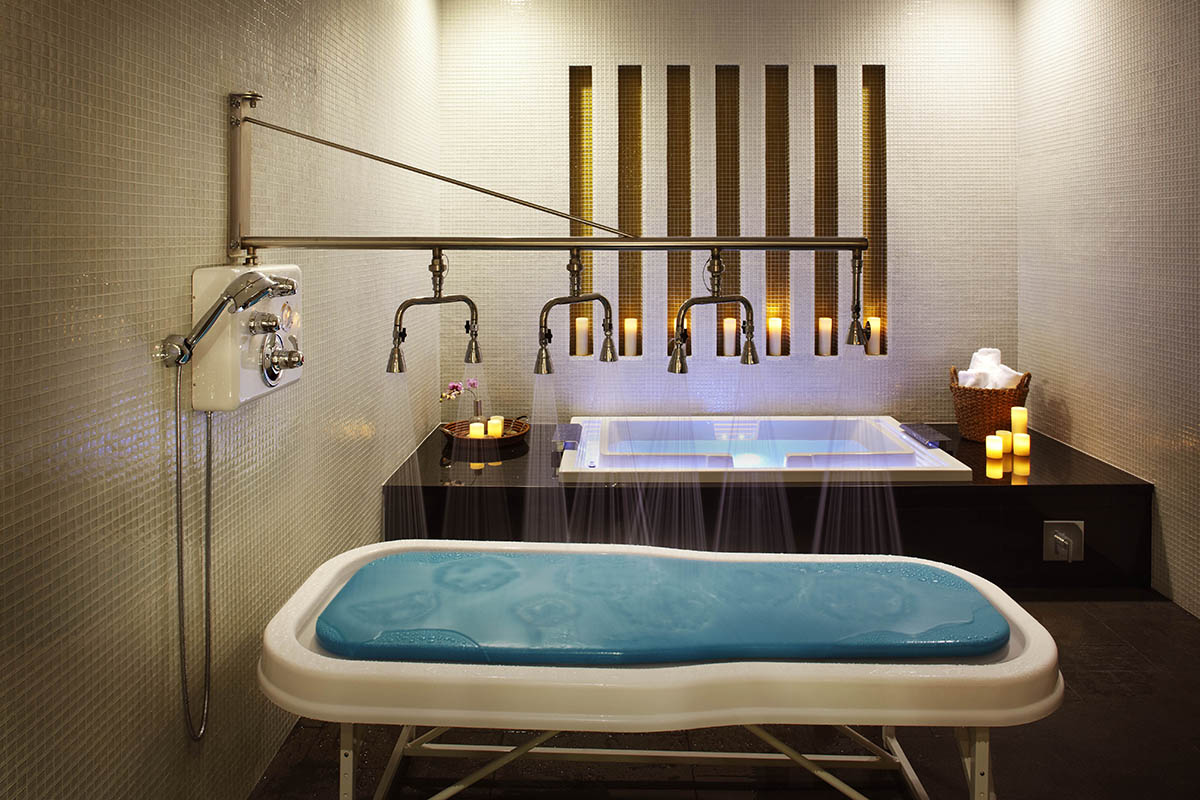 Aspen, CO
The Place: The ski-and-spa crowd should head to scenic Aspen, where the 7,000-square-foot Spa at Viceroy Snowmass is the place to unwind after a strenuous day on the slopes with signature rituals inspired by ancient Ute, Nordic and Asian ceremonies and traditions.
Amenities: The spa sanctuary boasts six luxe treatment rooms—including a hydrotherapy Vichy shower room and a couple's suite—and a meditative relaxation lounge awash in the soothing sounds of a waterfall and infinity pool.
Must-Have Treatment: Indulge in the "Peak Indulgence," a blissed-out treatment that starts with a 30-minute body scrub followed by a 30-minute heavenly soak, and ends with a 90-minute custom massage that includes a warm oil scalp treatment and a CBD balm to ease tired muscles.
The Afterglow: Winter activities are endless—from skiing to snowboarding—but you can't miss magical adventures like dog sledding and sleigh rides.
viceroyhotelsandresorts.com/snowmass
Lānaʻi, HI
The Place: At Sensei Lānaʻi, a secluded adults-only Four Seasons Resort tucked away on the Hawaiian island of Lānaʻi, staff curate personalized wellness retreats, from a mindful reset to an adventurous couple's retreat to an experience based on preventive health science and innovative treatments.
Amenities: Spa experiences take place in 10 private spas hales (Hawaiian for house), where you can indulge in private plunge pools, indoor and outdoor showers, infrared saunas, and Japanese wooden soaking tubs.
Must-Have Treatment: For something new, choose the "Aquatic Bodywork" experience in which you'll float in the warm waters of a hale pool as a therapist guides you through a series of intuitive stretches combining elements of massage, joint mobilization and shiatsu for 90 minutes.
The Afterglow: Take part in personalized wellness activities like yoga and hiking; enjoy golf or tennis; and indulge in nutritional meals shaped by culinary master Nobu.
sensei.com/retreats/lanai
TRAVEL ABROAD
Escape to these far-flung destinations for ultra-luxe eat, pray and relax moments.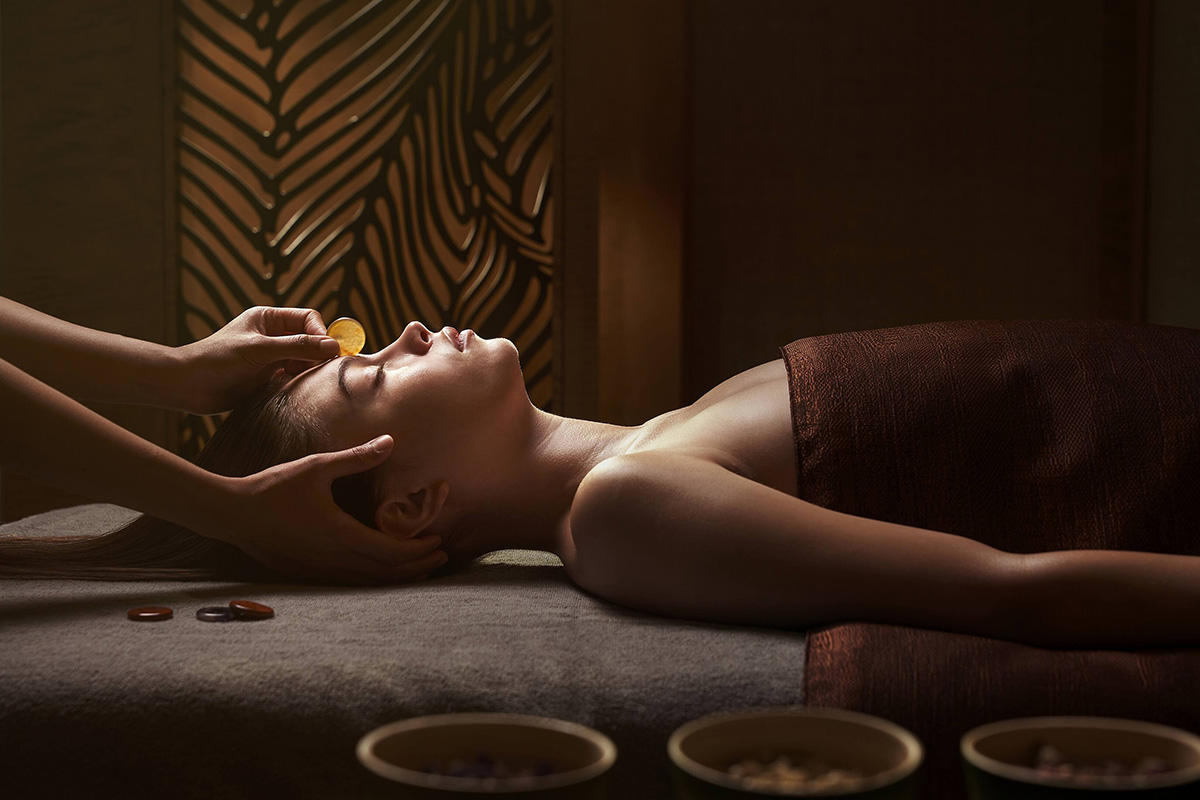 Bosphorus, Istanbul
The Place: Jet set to the new Mandarin Oriental Bosphorus, Istanbul, a peaceful respite near the bustling city that boasts panoramic views of the Bosphorus and features a spa focused on holistic treatments.
Amenities: Indulge in a traditional Turkish hammam experience with generous cool chambers and a scrub room. Or, spring for the VIP room with a garden, private hot tub, and heated treatment beds designed to enhance mindfulness, meditation and relaxation.
Must-Have Treatment: The spa offers a diverse range of treatments, from Thai massages to heat and water experiences, along with immunity-boosting light therapies.
The Afterglow: Float in one of the hotel's three swimming pools; then devour a decadent meal at one of the property's four restaurants and bars—including trendy Novikov Istanbul—snuggled on the shorefront.
mandarinoriental.com/istanbul/bosphorus/luxury-hotel
Bern, Switzerland
The Place: Book a sublime getaway at the five-star Hotel Schweizerhof Bern & Spa, which features 99 rooms and suites that evoke modern elegance with a French charm. Surrounded with views of the Swiss Alps, it's a space for self-indulgence, restoration and relaxation.
Amenities: Luxury prevails at the spa, where you'll alternate soaks in a hot pool with jets and the sauna's plunge pool; then enjoy the relaxation room with water beds.
Must-Have Treatment: For pure decadence, the "Golden Relaxation" treats you to a massage using pure flakes of 24-karat gold and all-natural oils.
The Afterglow: Post-treatment, reserve your spot at Jack's Brasserie to try the best wiener schnitzel in the country, as deemed by the French restaurant guide Gault & Millau. Then catch the sunset over the Swiss Alps at the Sky Terrace, one of Bern's most breathtaking rooftop bars.
schweizerhofbern.com/en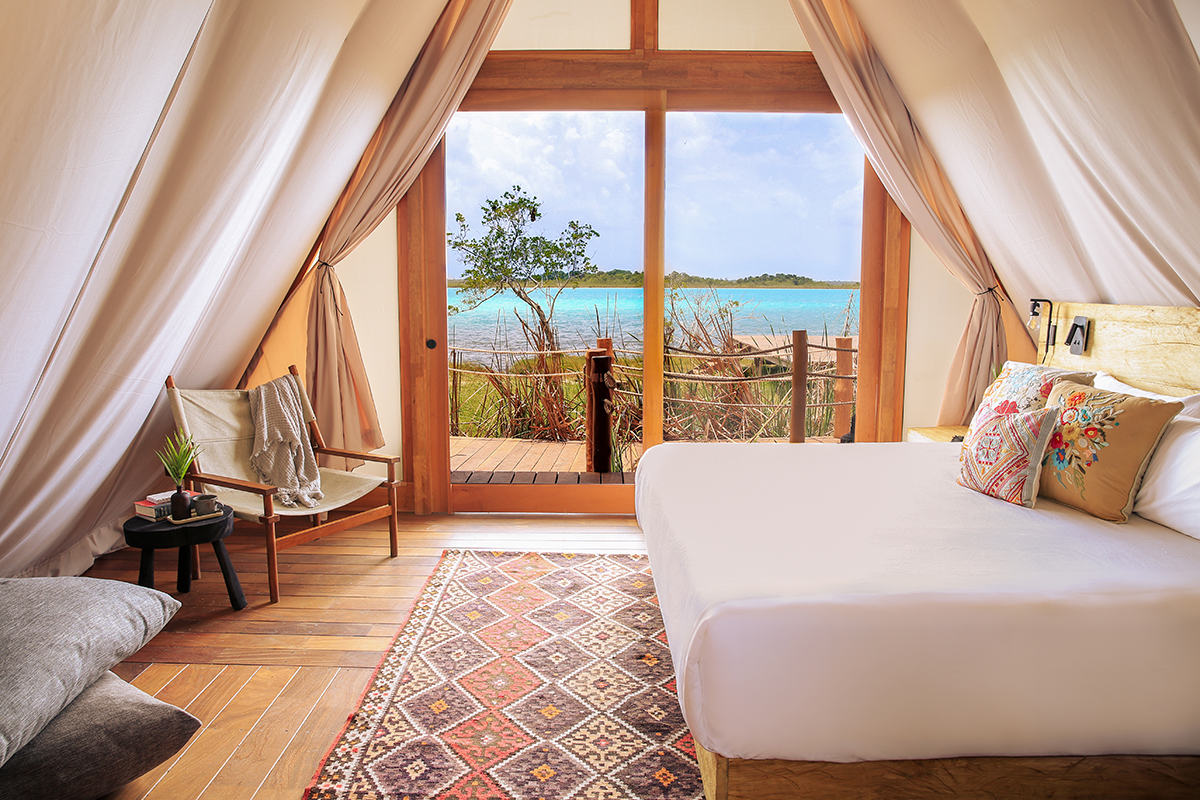 Bacalar, Mexico
The Place: Nature, holistic wellness and adventure are at the heart of the new Habitas Bacalar resort that overlooks the striking Laguna de Bacalar in Mexico, which is known for its numerous shades of blue.
Amenities: Modeled after a small Mayan village, the spa includes treatment cabins that bring the culture's traditional straw houses to life, while all the ingredients used for the wellness therapies are gathered from the resort's garden or collected from local farms.
Must-Have Treatment: Opt for the "Traditional Mexican Sobada," a relaxing body treatment that incorporates techniques like cupping and the use of a rebozo (a cotton garment) to work the entire body, along with herbs for energetic alignment.
The Afterglow: Wander the botanical garden to learn about medicinal aromatic herbs; visit the cacao and honey huts for immersion in local traditions and practices of Mayan culture; or engage in sunrise paddle board tours, SUP yoga and nature walks.
ourhabitas.com/bacalar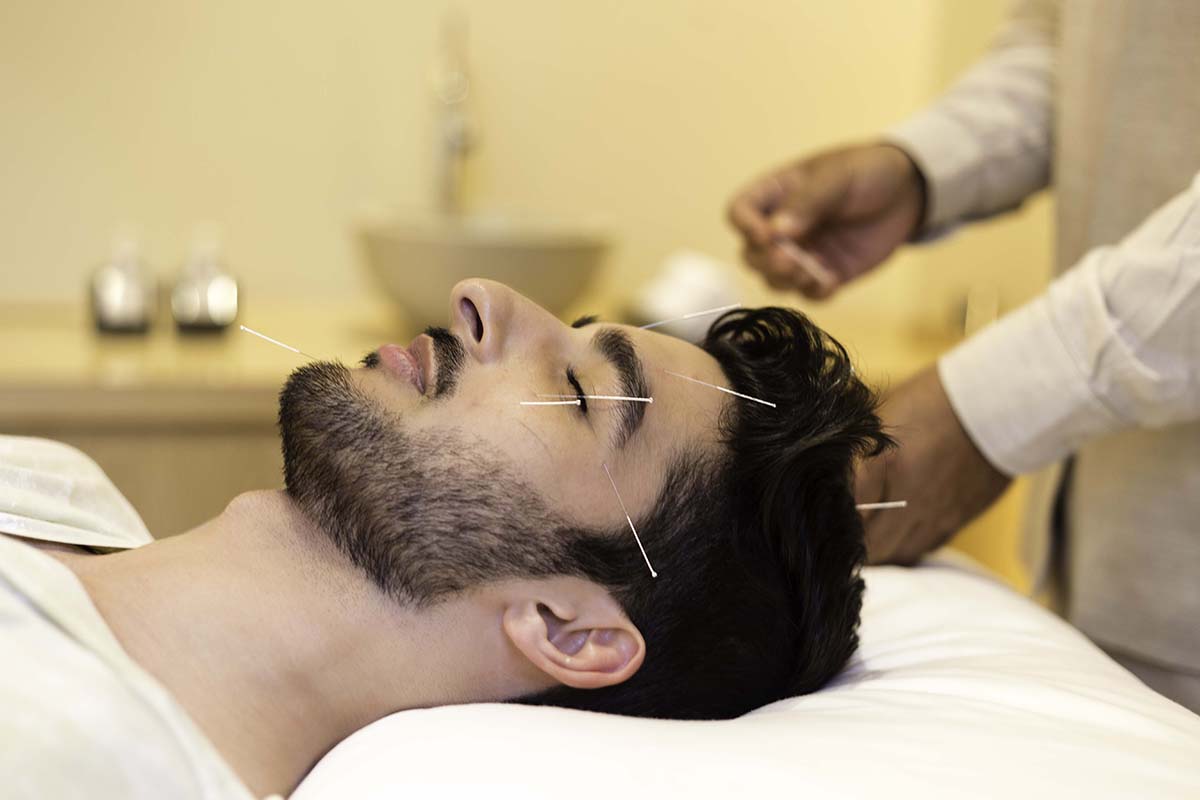 Dehradun, India
The Place: Make the trek to the Vana Wellness Retreat in Northern India, where they offer Ayurvedic medicine, Sowa Rigpa (Tibetan) medicine and yoga. Upon arrival, a doctor will define your wellness journey, and while at the retreat, everyone wears the same cotton pajamas and ditches their electronics.
Amenities: With over-the-top accommodations, including some that house private meditation and treatments rooms, guests can indulge in cooking lessons and split time at the yoga studio, indoor and outdoor pool, and tennis court.
Must-Have Treatment: Be sure to book an acupuncture session, a pulse reading or Raag therapy under expert supervision.
The Afterglow: Spending time alone is encouraged, but each day includes yoga, meditation and music offerings, as well as off-property experiential treks.
vana.co.in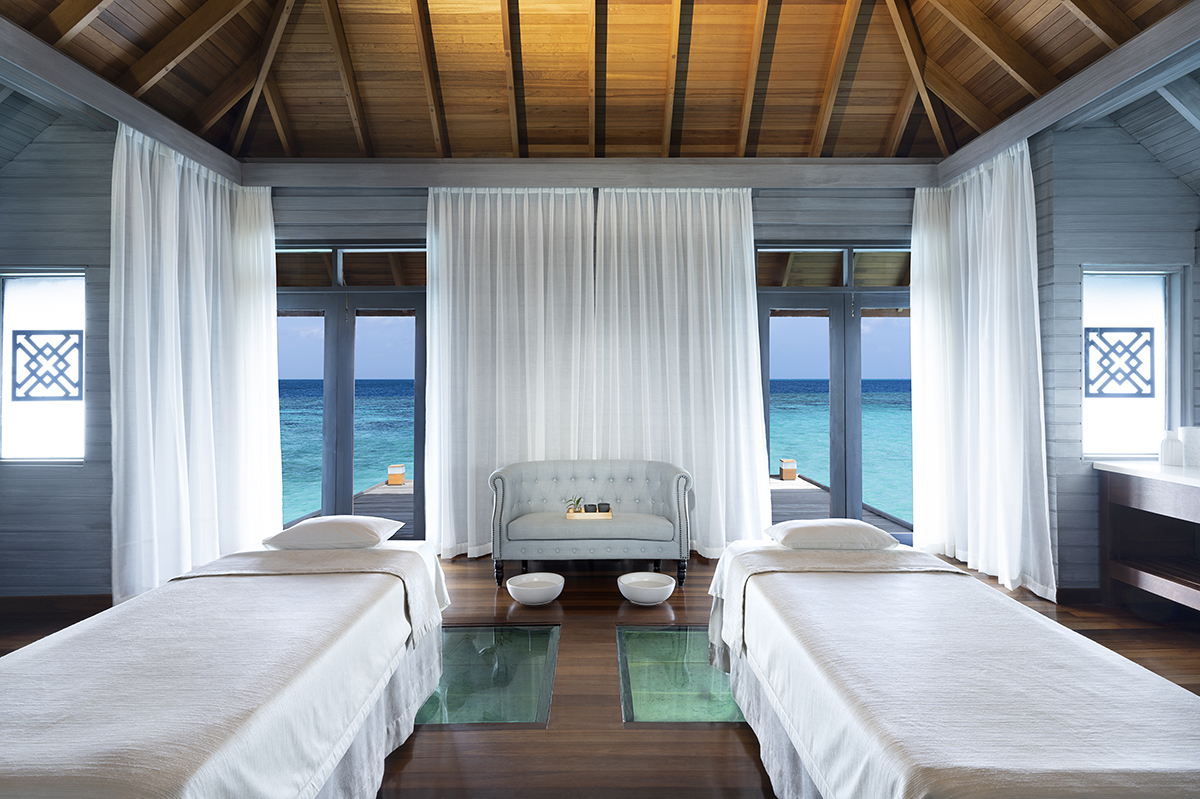 Maldives, South Asia
The Place: A mind-blowing underwater world of wellness awaits at Huvafen Fushi Maldives, where you'll discover the world's only underwater spa treatment rooms.
Amenities: As if watching rich marine life float by the spa's windows isn't relaxing enough, you can also recharge at the overwater Pump Gym, work on your balance with Indian Hatha yoga, and stay health-focused with food and juices from Raw.
Must-Have Treatment: Better sleep leads to better health, and the "Underwater Dream" treatment combines reflexology, soothing body massage and ancient breathing techniques to lull you into a trance-like state while promoting a good night's sleep.
The Afterglow: Explore nearby reefs by day on the resort's luxury dhoni (sailboat), and at night head to intimate Vinum, the Maldives' first underground wine cellar.
huvafenfushi.com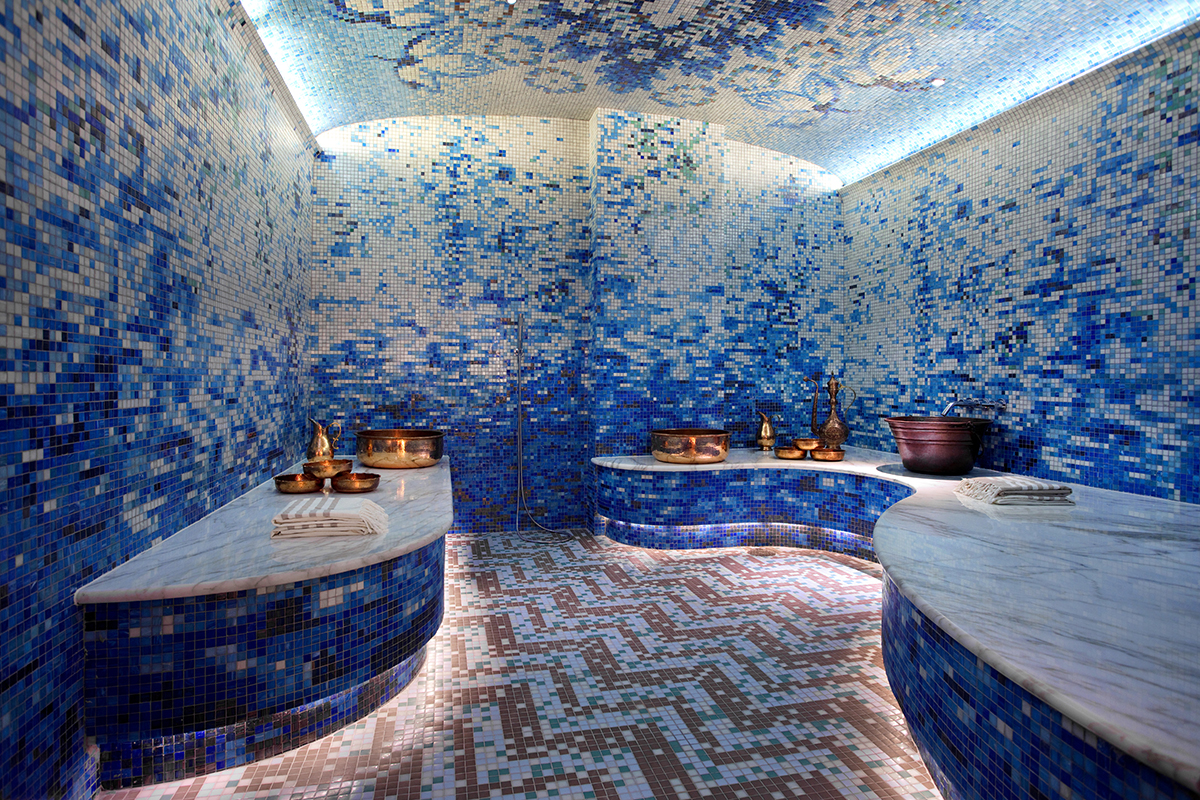 Seven Mile Beach, Cayman Islands
The Place: The Kimpton Seafire Resort + Spa, located on Grand Cayman, boasts a 8,500-square-foot spa, robust outdoor fitness activities including paddleboard yoga, and every room comes with a complimentary yoga mat.
Amenities: You'll want spa days on repeat thanks to amenities like a grand soaking tub, eucalyptus steam room, the island's only hammam, and a coed indoor-outdoor tropical garden retreat with a hot tub and waterfall.
Must-Have Treatment: Spring for the new treatment "Psammotherapy," where you'll sink into a heated quartz sand table while your therapist combines aromatherapy, sound and inversion therapy for deep mental relaxation and muscle relief.
The Afterglow: Hide away in a luxury cabana sipping Champagne; make a splash in the resort's two ocean-view pools; amp up the adrenaline with scuba diving or snorkeling tours through the island's renowned underwater reefs; and savor fresh, local cuisine at any of the resort's three signature restaurants.
seafireresortandspa.com
This story is from the Winter 2021-2022 issue. Read more here.