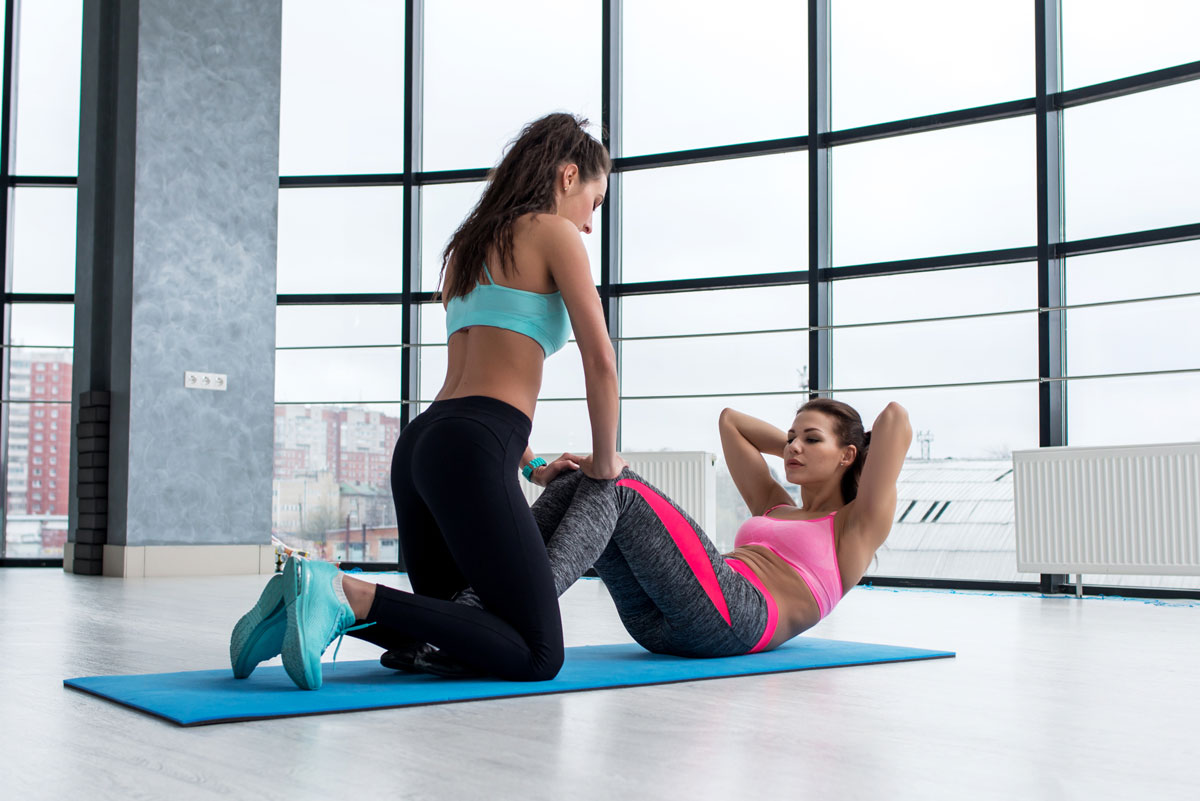 You know how you want your body to look, but how do you achieve the results? From a naturalistic approach like fitness to more innovative measures like plastic surgery, there are plenty of ways to reach your bod goals. Here, the pros weigh in on the options.
FOR THE NATURALIST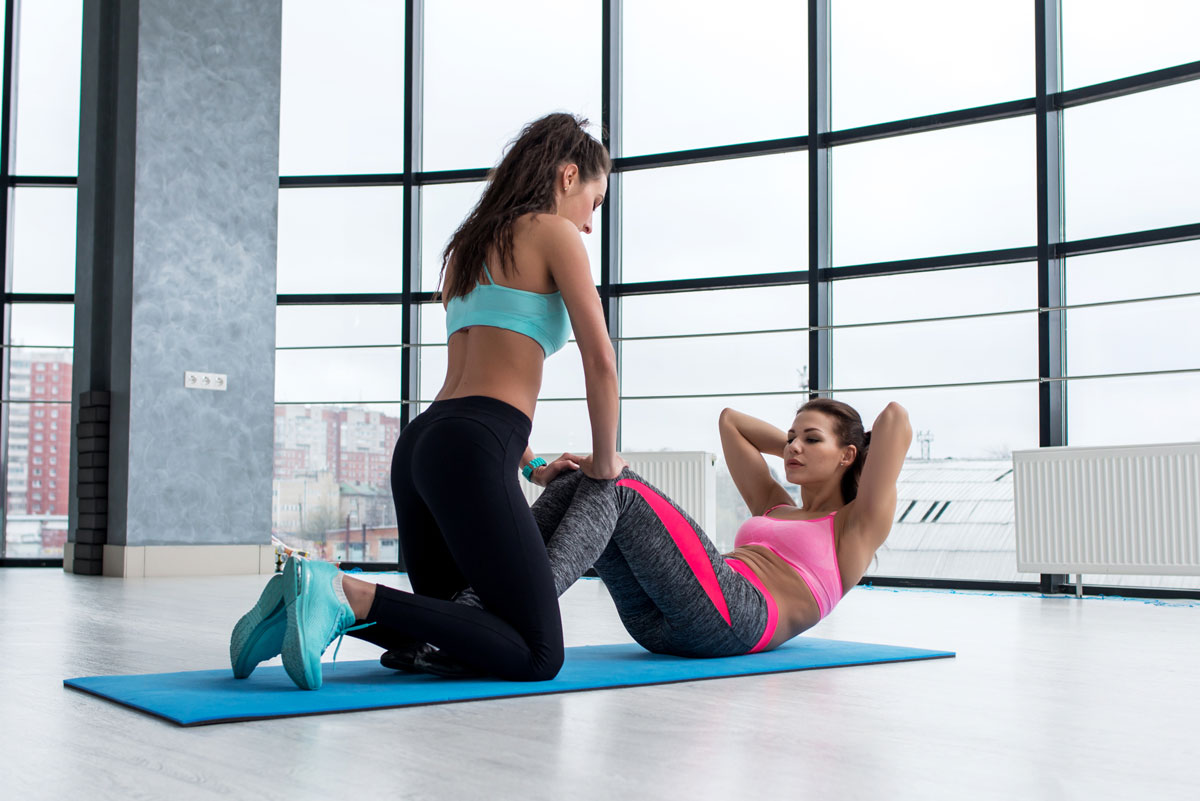 You have your goals, but have you ever asked yourself the why behind these goals? If you haven't, that may be the first step in achieving your desired results. According to personal trainer Morgan Shapiro, "Goals are great drivers, but will only get you so far. It's the why behind the goals that will push you through a workout on days you don't feel you have it in you." So, whether your goal is to chase your grandchildren one day or simply look your very best, find your why.
WHY: Weight Loss
HOW: Focus on big compound lifts. Instead of hours of cardio, add in some quick high-intensity interval training (HIIT) to the end of your workout. It spikes metabolism and taps into fast-twitch muscle fibers. Also try to eat at a caloric defi cit.
WHEN: Strive for sustainability. If working out five days a week isn't feasible, then aim for three days —consistency over everything. Workouts should be 45 minutes to one hour.
WHY: Build Strength/Tone
HOW: Lift heavy and keep your lifts in the three to five reps range, resting for two to five minutes. A simple 5-by-5 lifting program is excellent for anyone looking to build strength. An example is five sets of five reps of squats, five sets of five reps of bench press, deadlift and overhead press. Eat a caloric surplus so muscles have adequate fuel to recover and grow.
WHEN: Realistic goals that you can consistently keep week after week.
80/20 Rule
Eat healthy 80% of the time; the other 20%, enjoy your favorite desserts, go out to eat socially, and enjoy life and food! Restrictions lead to bingeing and guilt. Set a sustainable long-term approach to eating, which always beats an overly regimented short-term diet.
FOR THE ADVENTURER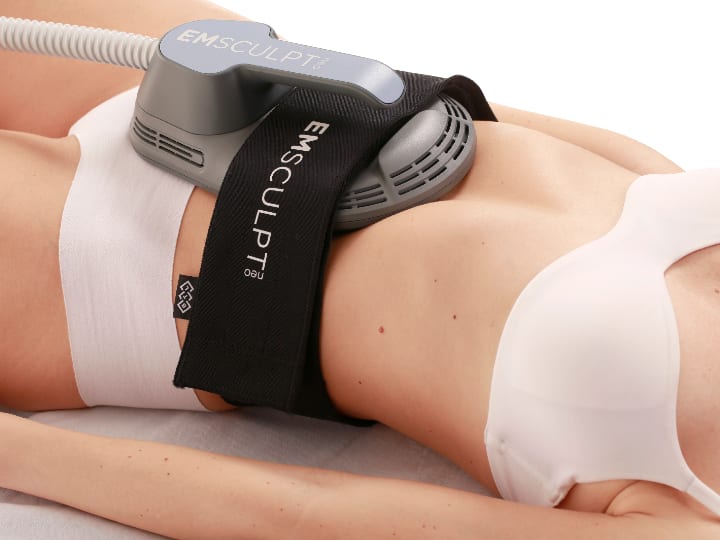 If you're not ready to go under the knife, but looking for a body sculpting boost, a trip to a med spa may be just what the doctor ordered. South Florida's top dermatologists dish on the latest body contouring methods and give us a sneak peek into a sexy new line of treatments.
Dr. Bankole Johnson's Pick
If you're looking for more definition and sculpting in the abs, thighs or buttocks, EmSculpt Neo, currently being offered at Privée Clinics, is the ideal treatment for you. This procedure is the more efficient and robust big brother to EmSculpt, the first FDA-approved device to burn fat and build muscle. EmSculpt Neo is revolutionizing body sculpting treatments. It is the first and only noninvasive body shaping treatment, providing simultaneous fat elimination and muscle-building in a combined 30-minute session—with no downtime! According to Dr. Johnson this is one of the most requested treatments in his practice.
What areas can EmSculpt Neo treat?
Treatment areas include arms, calves, buttocks, thighs and abdomen.
What results will we see with EmSculpt Neo?
You will see about a 30% fat reduction and 25% muscle increase in the treated area. Most people lose 4 to 5 pounds after about five treatments, and, typically, people go down one to two dress sizes.
Is the procedure painful? No. If anything, people report a tingling sensation, which can be ticklish.
How many sessions are needed before seeing results?
The manufacturer recommends a minimum of four treatments in order to achieve the best results.
Is there anyone who should not consider EmSculpt Neo?
Body mass index must be below 35 in order to do EmSculpt Neo.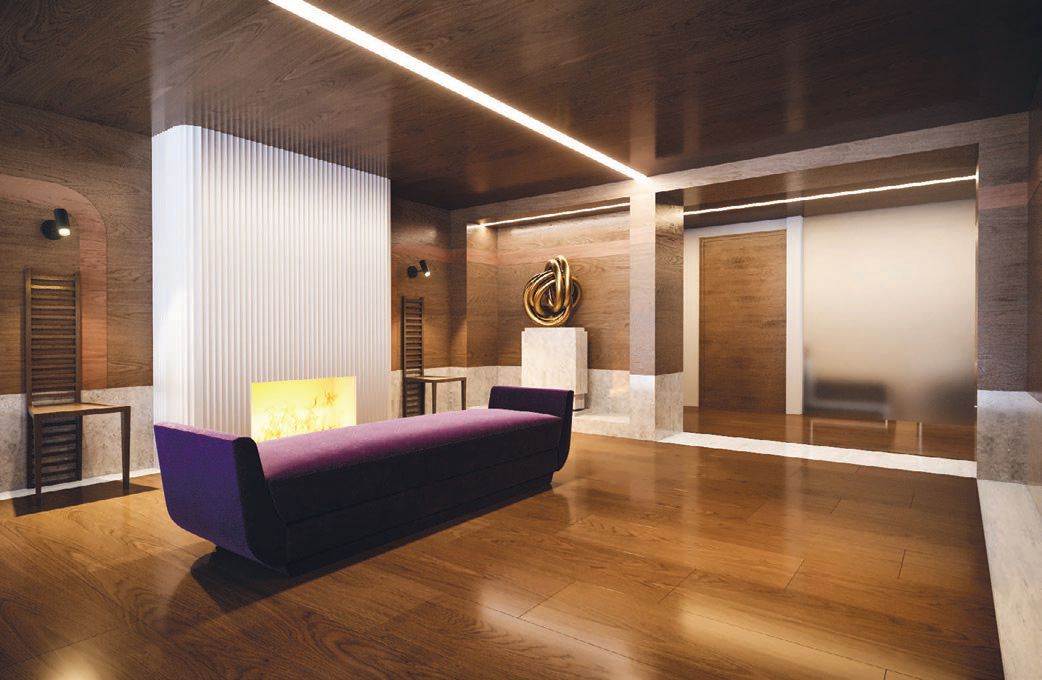 ABOUT PRIVÉE CLINICS
Privée Clinics integrate a modern, science-based approach and innovative technology to optimize brain health, wellness and beauty in an ultra-personalized medical spa experience. Founder Dr. Bankole Johnson believes in positively impacting lives from the inside out. In addition to EmSculpt Neo, Privée offers 20 other treatments, including IV nutrition, Botox, facials, fillers and hormone replacements. Pop-up at 1221 Brickell Ave., Suite 909; in August opening at Conrad Hotel, 1395 Brickell Ave., Suite 200, Miami; 305.396.6993; privee-clinics.com
FOR THE INNOVATOR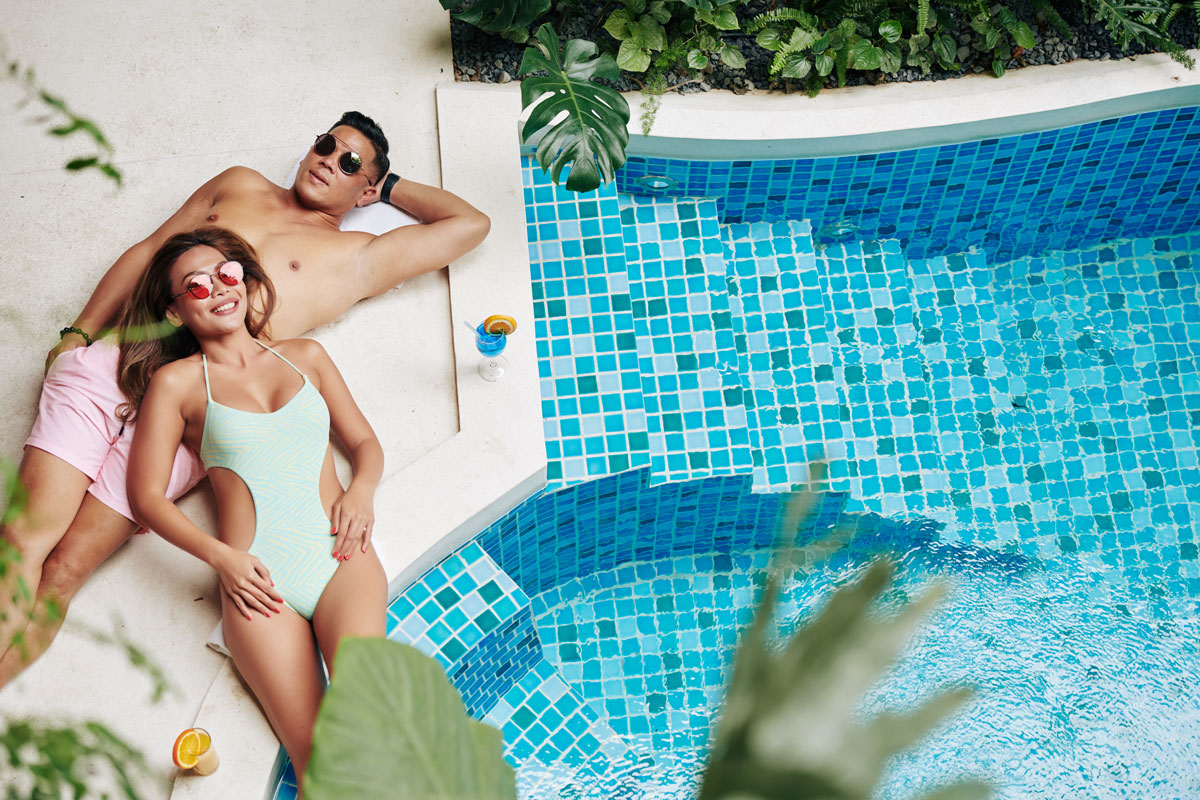 Making a bold move to get the desired results for your body may require a visit to the plastic surgeon. If you are the type to forge ahead with innovative treatments, be sure to seek a board-certified plastic surgeon who specializes in the treatment you want and ask to see photos of the results. We talked with two esteemed plastic surgeons to find out more about breast explant surgery and body contouring.
Less is more.
According to Dr. Joshua Lampert, breast implant revision surgery is one of the most requested services in his office, especially among clientele who originally got breast implants in their 20s. "Many women are also opting for explant surgery, the removal of their breast implants. These patients decide to remove their implants due to pain, a feeling of heaviness, recurrent firm capsular contracture, or the desire for smaller breasts." Dr. Lampert says that more research still needs to be done, but patients are complaining of symptoms associated with "breast implant illness," including fatigue, joint and/or muscle pain, hair loss, anxiety, skin rash and trouble concentrating. "Removal of breast implants has been reported to resolve many of these symptoms in some women," he says.
No Time? No Problem.
When you think of plastic surgeons, you may think of invasive surgeries. But today, plastic surgeons have an arsenal of treatments that require less downtime and deliver dynamic results—without surgery. When Dr. Jason Pozner's patients can't seem to get the contouring and slimming they seek from exercise, he turns to VelaShape. VelaShape III uses a combination of technologies to slim and contour, reduce trouble spots, cellulite, and tighten and firm skin with no downtime!
Timeless Treatments
Dr. Maryann Mikhail's Picks
Stubborn Fat Pockets: There's nothing else quite like Kybella, which melts fat. The injectable is perfect for those stubborn fat pockets anywhere on the body.
Hair Removal: Laser hair removal isn't going anywhere! Nothing beats the convenience of not having to worry about shaving, waxing and 5 o'clock shadows on your armpits, arms and legs.
Dr. Janet Allenby's Picks
Permanent Fat Reduction: CoolSculpting just got better. This No. 1 FDA-approved permanent fat reduction treatment on the market has been elevated to CoolSculpting Elite, which covers a larger area, has better skin contact, and provides better results in a shorter time span.
Fat Removal / Skin Tightening: Body Sculpting with truSculpt iD is great for painless fat removal and skin tightening, while truSculpt flex is great for muscle toning and body contouring.
Dr. Francesca Lewis's Picks
Improve Muscle Tone: While CoolSculpting freezes the fat cells to remove them and sculpt the area, CoolTone stimulates muscle contraction to improve muscle tone and can be used on the abdomen, butt and legs.
New to Market Treatments
Cellulite Be Gone: Of all the body sculpting treatments new to market, QWO is generating the most buzz. According to Dr. Allenby, "QWO is the newest and most effective cellulite-smoothing treatment on the market!" This simple injection breaks down the tethering bands that cause those pesky dimples, and patients receive three rounds of treatments 21 days apart for the best results. While some patients experience swelling and bruising, these reactions lessen with each treatment, and there is no down time. Just how revolutionizing is this treatment? "I would say that body aesthetics are having a renaissance," Dr. Lewis says.
Collagen Come Back: Vivace is a newer, state-of-the-art treatment that combines microneedling, which triggers your body's healing response, and radiofrequency, delivering heat to boost collagen production. "This minimally invasive treatment has been shown to effectively reduce crepey skin, cellulite and stretch marks," Dr. Mikhail says.
On the Horizon Treatments
Good Bye Cellulite: Resonic is a new class in devices that treats cellulite in the buttocks and thighs for up to a year. Dr. Allenby's practice will be just one of 25 in the country to launch Resonic. "This treatment is completely noninvasive, has no downtime and is very tolerable. Only a single treatment, which is completed in one hour, is needed," says Dr. Allenby.
This story is from the Summer 2021 issue. Read the magazine here.