Aba Miami's Butternut Squash Hummus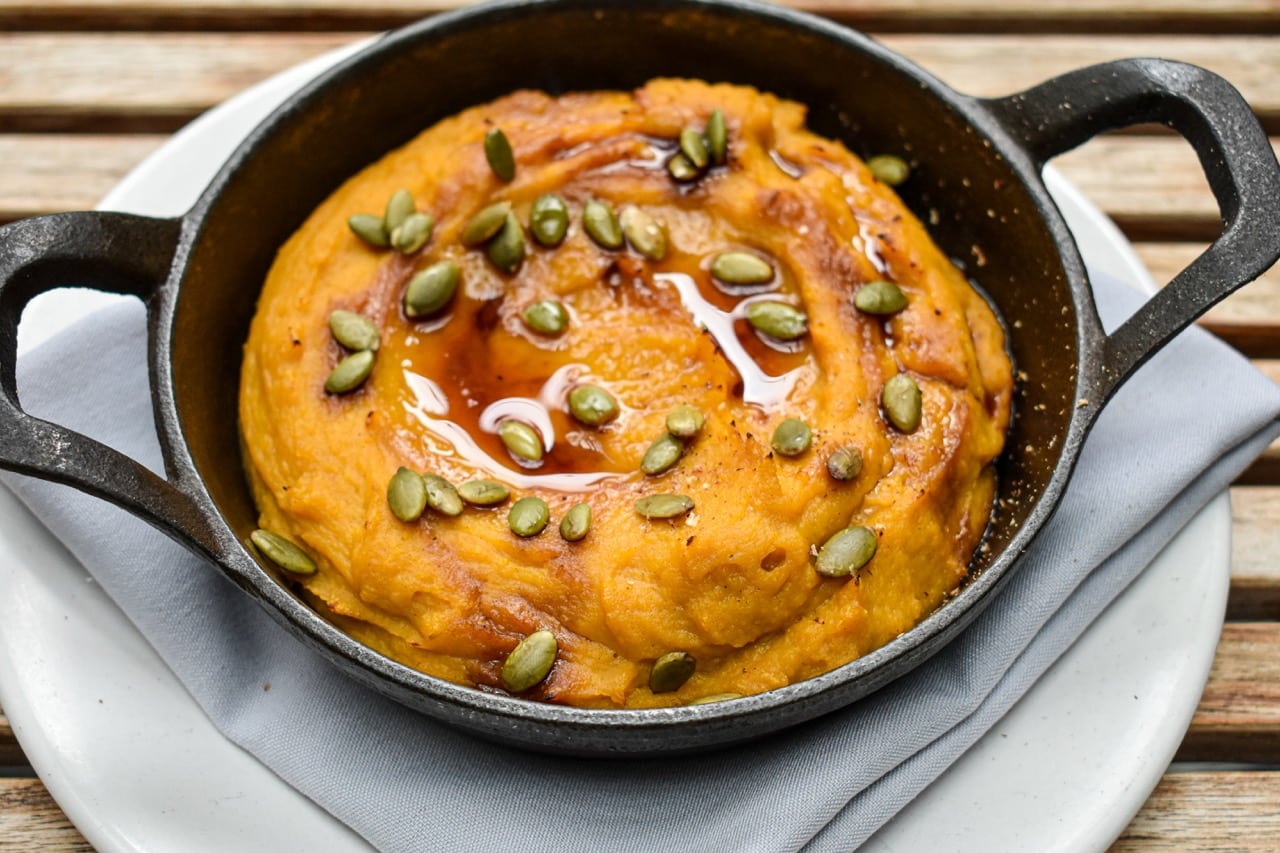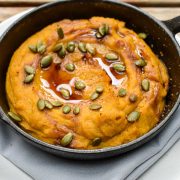 View Gallery
BUTTERNUT SQUASH HUMMUS RECIPE 
Yields 8 portions 
Ingredients:
1 Butternut Squash 
1 qt. Hummus 
½ cup Brown Sugar 
1 tbsp. Sugar
1 tsp. Cinnamon
½ tsp. Ground Ginger
⅛ tsp. Ground Clove
3 tbsp. Extra Virgin Olive Oil
1 tbsp. Lemon Juice
1 tbsp. Salt 
Toasted Pepitas 
Procedure: 
To prepare the Butternut Squash Hummus: 
Preheat the oven to 400F. 

Cut the butternut squash in half longwise. 

Place both halves on a sheet tray skin-side down.

Drizzle butternut squash halves with olive oil and season with salt. 

Roast for 40 minutes or until golden and soft. Let cool.

Once cool, trim off any charred parts. Then, scoop the butternut squash out of the skin into a blender. 

Add hummus, brown sugar, sugar, cinnamon, ground ginger, ground clove and lemon juice to the blender with the butternut squash. You can also add all ingredients to a separate bowl and incorporate into the blender in batches. 

Blend until fully incorporated and smooth. 

Add salt to taste, then spoon into a dish and top with toasted pepitas. 

Serve warm with bread or crackers, and enjoy!
PHOTO CREDIT: Samantha Brauer