Through the Grapevine: Sommelier Stories
Amanda Fraga, head sommelier for The Genuine Hospitality Group, is leading the charge when it comes to wine program management in South Florida.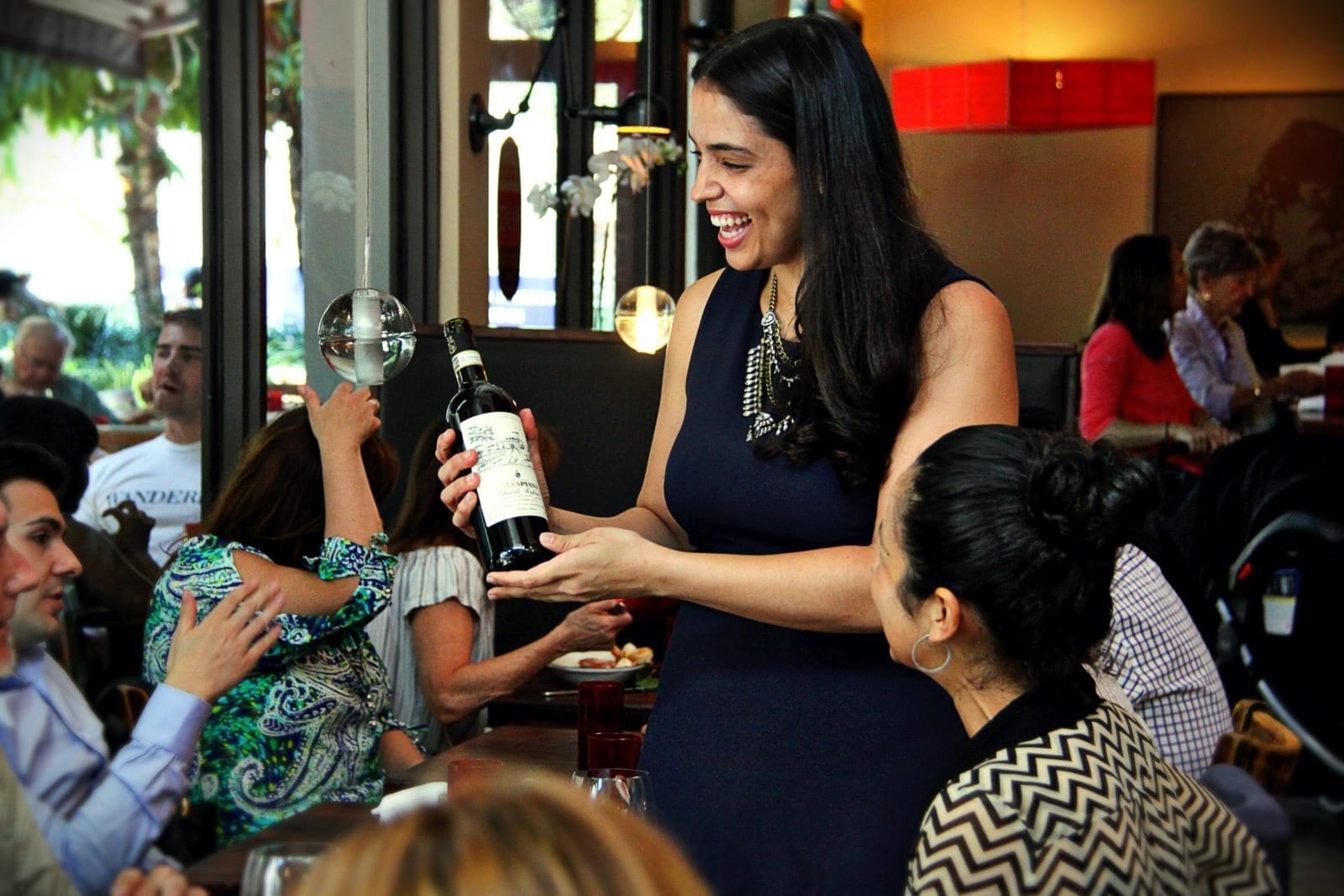 Amanda Fraga, Head Sommelier, The Genuine Hospitality Group
Hialeah native and graduate of Florida International University's Chaplin School of Hospitality & Tourism Management, Amanda Fraga is the head sommelier for Chef Michael Schwartz's The Genuine Hospitality Group, which includes iconic restaurants such as Michael's Genuine and Harry's Pizzeria, along with newcomers such as Amara at Paraiso and Tigertail + Mary. She is a true Miamian contributing to the passion of the local wine community.
When you sit down to enjoy a meal at one of the restaurants in the Genuine Hospitality portfolio, expect to encounter a diverse wine list covering a range of styles and regions that has you, the guest, in mind. Each property has a different theme to complement its unique menu, but Fraga says every wine is "wholesome" and has a story that is worth discovering. Under her guidance, each restaurant's individual sommeliers are prepared to assist guests with enhancing their food and wine experience. 
At Amara, the concept calls for an emphasis on South American wines, while at Tigertail + Mary, you'll find more bottles from North America. "For me, Coconut Grove isn't what the rest of Miami is," Fraga says of Tigertail + Mary's neighborhood. "It's what Miami was, a vestige of the past, alive and thriving in all its layers. I was inspired by this spirit of old and new coming together by selecting New World wines that drink like Old World, such as chenin blanc from Mendocino, California. Most people don't think these types of wines exist because they've only been exposed to one assertive style."
Though we often think sommeliers lead glamorous lives sipping wine at luncheons and tastings with celebrity winemakers, managing a wine program across multiple restaurants is no easy task. Fraga is quick to acknowledge that one of the most rewarding parts of her job is working with other passionate sommeliers. "The sommelier community is growing and really coming together," she says. "Our energy right now is great and it's expanding." Even better is watching staff in each restaurant develop their knowledge and excitement for wine and share that with guests every time they dine. thegenuinekitchen.com

Expert Wine Pick #1: Alma 4 Sparkling Wine, Mendoza, Argentina
"As a big Champagne fan, I was surprised by this Argentine blanc de blancs with brioche notes, crisp acidity and elegance. It pairs well with our yuca cheese puffs at Amara at Paraiso or can be enjoyed simply on its own!" 

Expert Wine Pick #2: Produttori del Barbaresco, Piedmont, Italy
"There are just a few wines that make it every time I create a wine list—and Produttori del Barbaresco is one of them. At Michael's Genuine, it pairs with anything from the duck confit to the slow-roasted and grilled short rib."
Jacqueline Coleman is a professional wine writer, wine judge and consultant. Visit her website: historyandwine.com.