Near and far, we've curated destinations based on your tastes and preferences.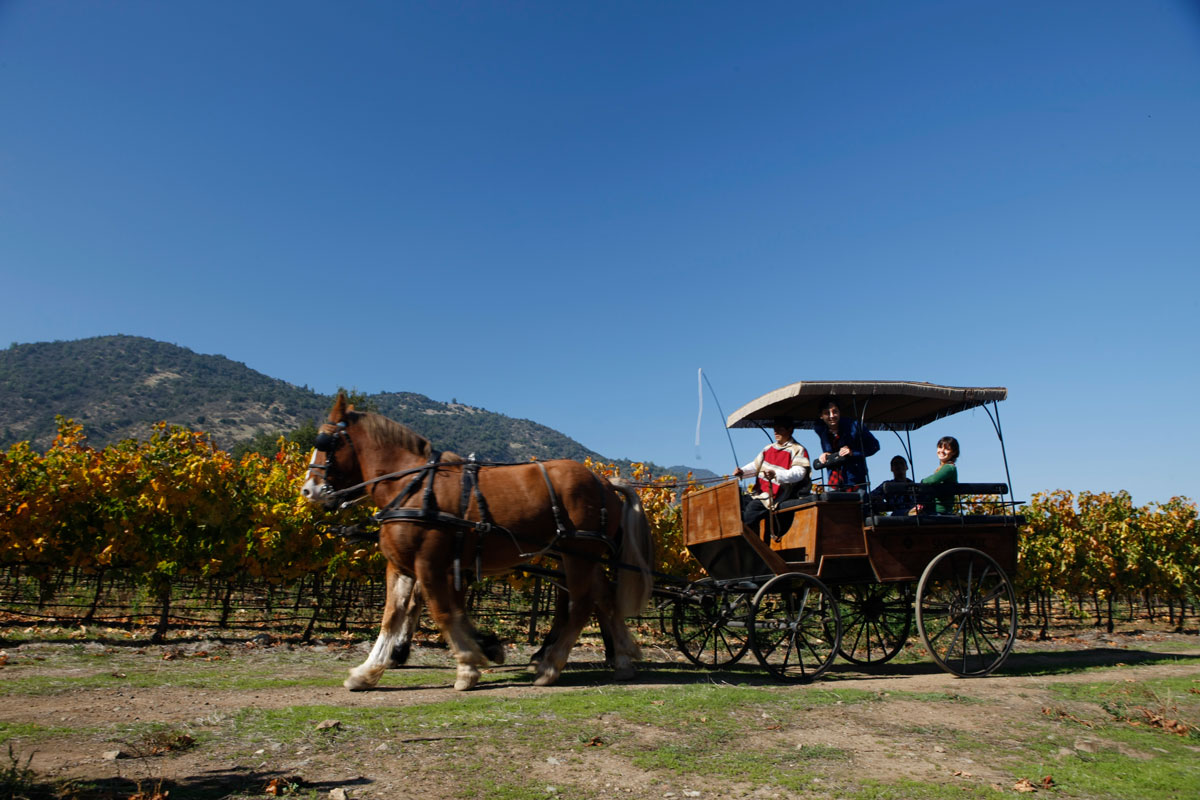 Colchagua Valley (SERNATUR/Chile Tourism)
Over the last year, we've canceled vacations and celebratory trips, but as worldwide restrictions ease, it's time to rediscover the joys of travel. Save up those vacation days—because we've spotlighted destinations for every type of vacation personality.
GREAT FOR: WINE ENTHUSIASTS
From mingling and sipping with winemakers to horseback riding through vineyards, these full-bodied destinations meet the grape expectations of oenophiles.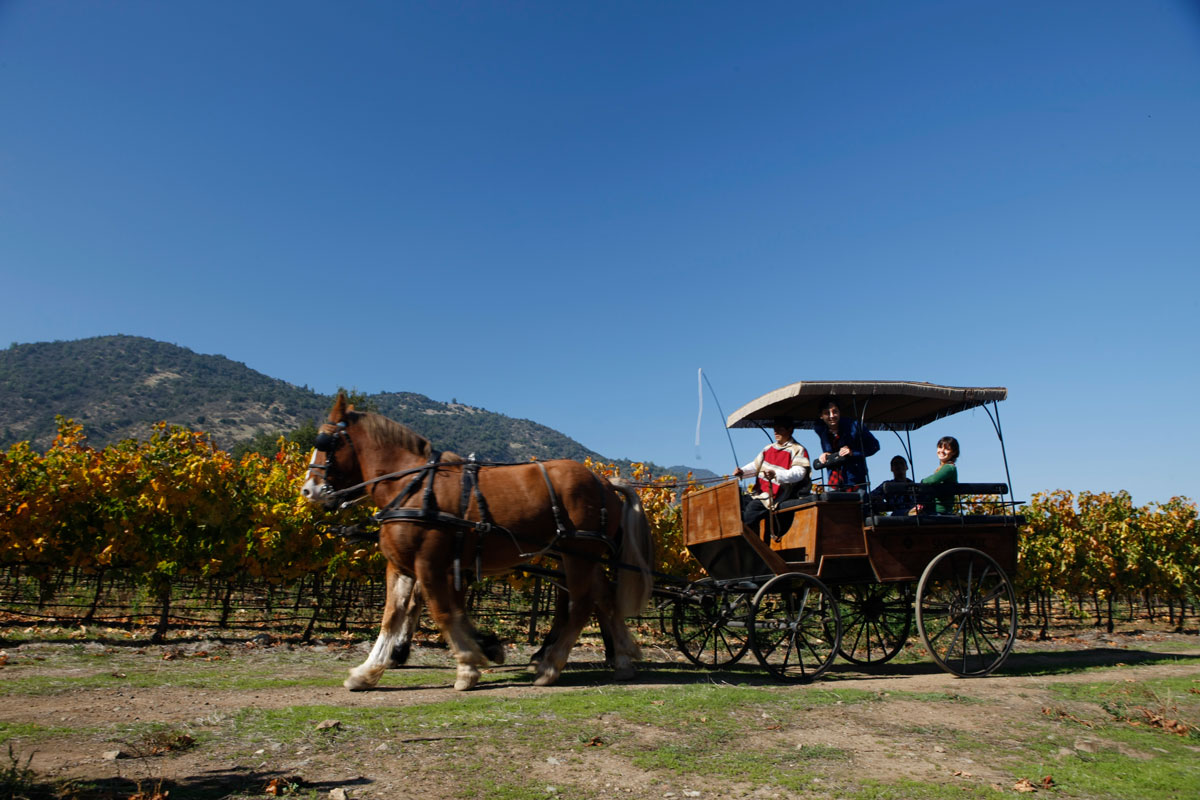 Abroad: Colchagua Valley, Chile 
Renowned for its world-class red wines, breathtaking bucolic scenes and close proximity to Santiago, the Colchagua Valley boasts 20 vineyards for tasting, touring and even assisting with harvest. 
Best time to visit: March and April 
Stay: 
Modern – VIK Chile. Chile's most luxe hotel impresses with striking architectural design and panoramic views of the vineyards.
Traditional – Casa de Campo Resort & Villas. Lodged in a 100-year-old building, all 11 rooms at this family-run hotel face the jaw-dropping Andes Mountains. 
Must do: 
Play – Outdoor activities abound, from horseback riding through vineyards to exhilarating white-water rafting. 
Unwind – Take a horse-drawn carriage ride through Santa Cruz at sunset, then a cable car ride to the top of Chamán Hill for stargazing. 
Enrich – Peruse the Colchagua Museum filled with Chilean history—from fossils to pre-Columbian ceramics and textiles. 
Taste – Concoct your own signature wine blend at MontGras Winery and sip heritage wines at Viu Manent.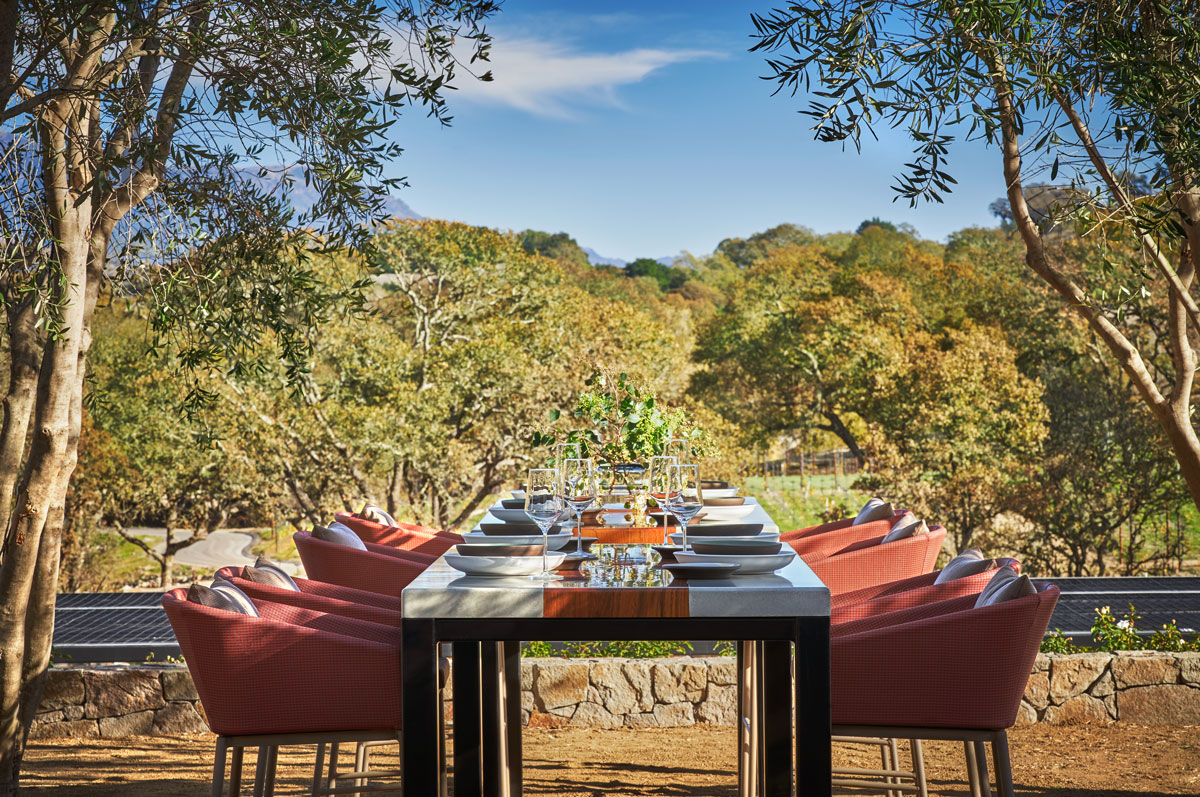 United States: Healdsburg, CA
Located in Northern Sonoma County (a 90-minute drive north from San Francisco), this tiny town is big on elite wine tastings, upscale lodging and standout farm-to-table cuisine. 
Best time to visit: Spring and Fall 
Stay: 
Modern – Montage Healdsburg. This new ultra-luxury resort presents bungalow-style guestrooms and offers exclusive tastings at places like Aperture Cellars, helmed by the resort's acclaimed winemaker. 
Traditional – Hotel Les Mars. Tucked in the hills of the Russian River Valley, the Relais & Châteaux property feels like you're staying at the opulent home of a dear friend. 
Must do: 
Play – Hop on a bike with Healdsburg Sip 'N Cycle for picturesque views and stops at select family-owned wineries. 
Unwind – Unfurl your mat in Montage Healdsburg's tranquil yoga garden, then retreat to Spa Montage for treatments inspired by nature. 
Enrich – Embark on an art walk at favorites like Dovetail Collection, Paul Mahder Gallery and Erickson Fine Art Gallery. 
Taste – Dine at locally loved Valette Healdsburg and book a food and wine pairing at sprawling Jordan Vineyard & Winery.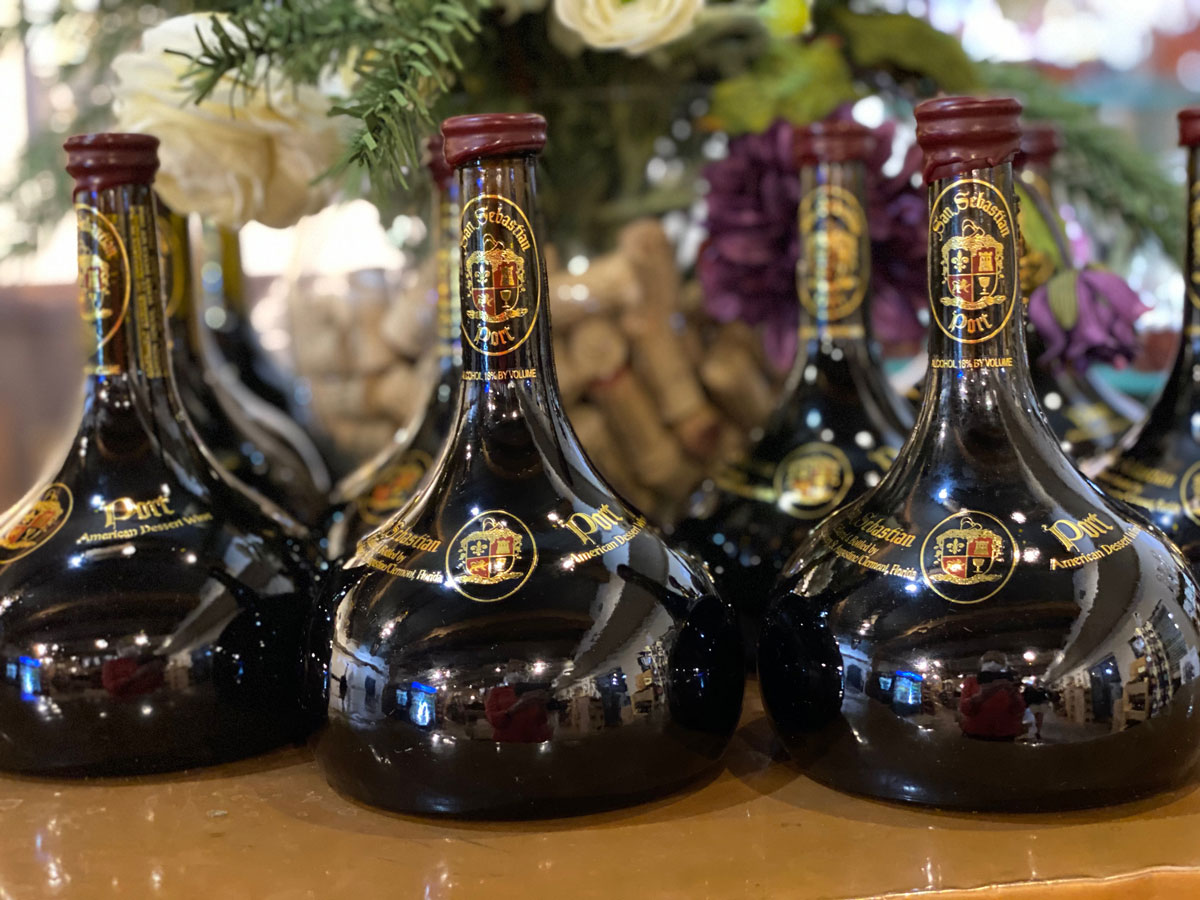 FloridaCation: St. Augustine, FL 
Rich in history, architecture and covetable beaches, this centuries-old city caters to wine lovers who want to drink more than water from the city's fabled Fountain of Youth. 
Best time to visit: March and April 
Stay: 
Modern – Embassy Suites by Hilton St. Augustine Beach Oceanfront Resort. Primely positioned on the beach, yet 10 minutes from historic downtown, guests get the best of both worlds at this oceanfront resort starring two-bedroom suites. 
Traditional – The Collector Luxury Inn & Gardens. History and luxury run deep at this unique inn dotted with nine historic houses, European-style gardens and a craft cocktail bar. 
Must do: 
Play – Explore the stunning historic downtown by bike, stopping for a gratis tasting of Florida-made wines at San Sebastian Winery. 
Unwind – Harness the healing powers of salt at the Salt Spa's relaxing fl oat tank, salt cave and infrared sauna. 
Enrich – Step back in time at the Lightner Museum for three fl oors of dazzling Gilded Age collectibles and artifacts. 
Taste – Book The Tasting Tours' "Corks and Forks" tour for stops at culinary gems and hidden wine bars like Casa de Vino 57.
GREAT FOR: FAMILY VACATIONS
Create lasting family memories at these locations boasting everything from rare wildlife encounters to mind-blowing experiences in nature — plus some downtime sprinkled in between.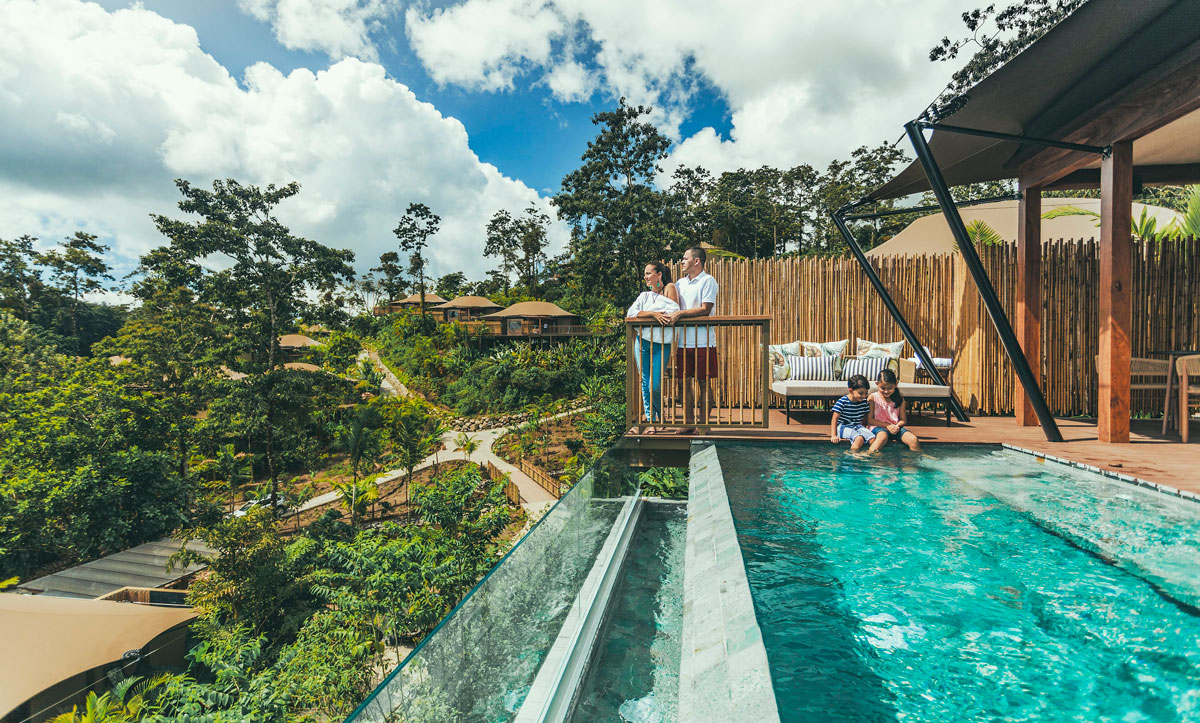 Abroad: Arenal Volcano National Park, Costa Rica 
With plentiful wildlife, flourishing rainforests and waterfalls, and natural thermal hot springs, Arenal Volcano National Park is packed with family-fun activities. 
Best time to visit: December to April (Dry Season) 
Stay: 
Modern – Tabacón Thermal Resort & Spa. One of the best-known hotels in the area and famous for its 18 natural hot springs, expect modern rooms that peep into the rainforest. 
Traditional – Nayara Tented Camp. Located below the Arenal Volcano on a sloth sanctuary, these sprawling luxury tents tout large decks with mineral-spring-fed plunge pools with epic views of the volcano. 
Must do: 
Play – Hike through the lush Arenal Hanging Bridges Park, trek over the dried lava fi elds of the volcano, and zipline through forest canopies. 
Unwind – Indulge in a pampering volcanic mud massage at the spa at Nayara Springs, or soak in the thermal waters of EcoTermales Fortuna. 
Enrich – At Nayara, every family has a dedicated naturalist who accompanies them on experiences like sloth sanctuary tours. 
Taste – Visit the nearby mom and pop coffee farm where Nayara sources its beans.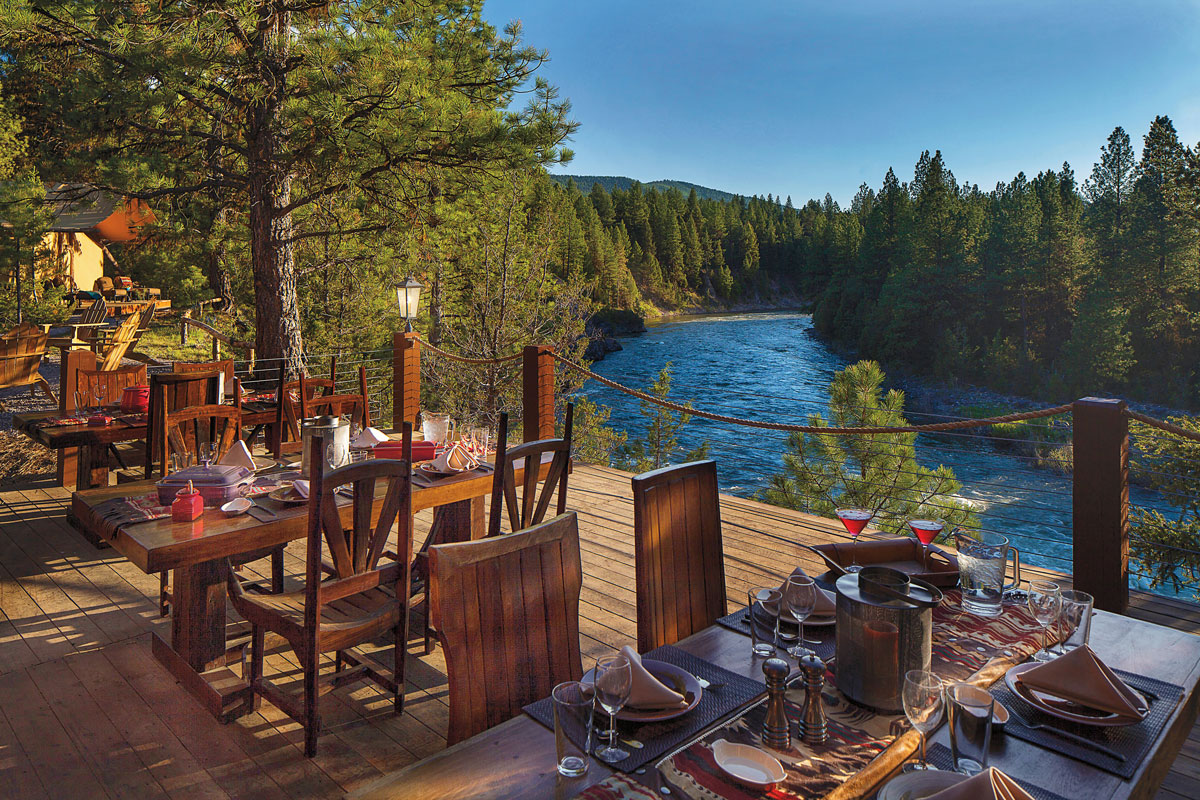 United States: Montana
From Big Sky to Missoula, Montana is a coveted mountain paradise for families seeking wide-open spaces fit for exploration, wildlife spotting and quality family time. 
Best time to visit: Summer and Winter 
Stay: 
Modern – Montage Big Sky. An uber-luxe resort offering easy access to Yellowstone National Park, world-renowned fly-fishing, and an abundance of hiking, mountain biking and snowshoeing trails.
Traditional – The Resort at Paws Up. Stretching over 37,000 acres in Missoula, this adventure-ranch with grand homes and glamping tents touts more than 50 activities—many targeting families. 
Must do: 
Play – No matter where you are in Montana, expect endless activities in all seasons, from fi shing and horseback riding to dog-sledding and snowmobiling. 
Unwind – Escape to Paws Up Spa for indulgent treatments like "The Last Best Massage," which incorporates hot stones, cupping and a scalp massage. 
Enrich – Perfect for families, certified "S'moreologists" at Paws Up teach the art of building gourmet s'mores around the fire. 
Taste – Outside of elk and bison dishes, don't miss sampling freshly picked huckleberries, preferably on pancakes or in a pie.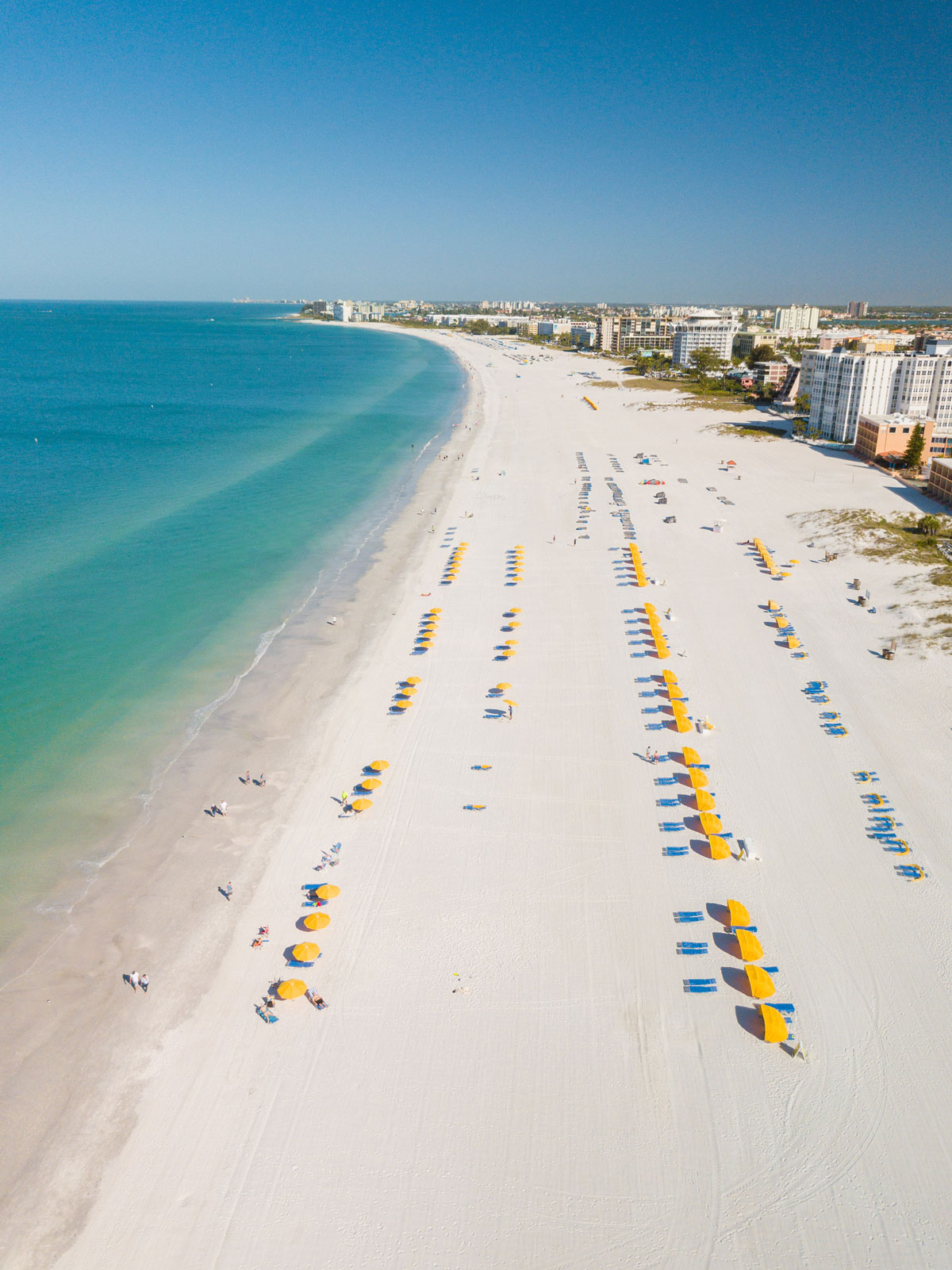 FloridaCation: St. Petersburg. FL
St. Petersburg, FL A quick four-hour drive from Miami, families flock to St. Pete for one of the nation's best beaches, numerous museums and a new Pier District where kids can run free. 
Best time to visit: November to February 
Stay: 
Modern – Bellwether Beach Resort. This new-to-you, Gulf-front property offers a Beach Butler program, roomy suites and six penthouses, and a revolving restaurant. 
Traditional – Vinoy Renaissance St. Petersburg Resort & Golf Club. Dripping in glamour, this historic pink hotel sports two pools and a golf course and is within walking distance to the pier and downtown. 
Must do: 
Play – The newly reimagined St. Pete Pier and Pier District are sprinkled with unending green spaces where families picnic and kids run wild on playgrounds. 
Unwind – Laidback Pass-a-Grille Beach is one of the best places to sit, relax and enjoy the sunset with your family. 
Enrich – Bounce between celebrated museums like The Dalí, the Chihuly Collection and newcomer The James Museum of Western & Wildlife Art. 
Taste – Round up the family to taste your way through seven different culinary concepts at the new 22 South Food Hall.
GREAT FOR: ADVENTURERS
If vacation means pushing boundaries and days jam-packed with thrilling activities, these adventurous destinations will make your heart pound for more.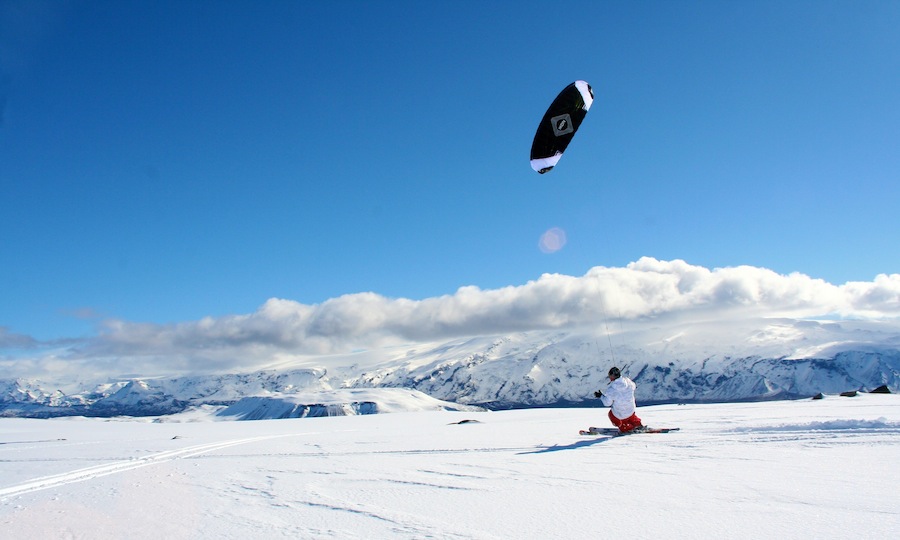 Abroad: Southern Iceland 
Magical waterfalls, glistening ice caves, black sand beaches and glacial volcanoes—the South Coast of Iceland presents wild and untamed adventure. 
Best time to visit: Summer or Winter 
Stay: 
Modern – Hotel Grimsborgir. All rooms at this five-star hotel come with a balcony or terrace and access to the geothermal hot tubs on site. 
Traditional – Hotel Ranga. At this luxury hotel perched along the East Rangá River, staff will wake you up when the Northern Lights begin dancing in the area's dark skies from September through April. 
Must do: 
Play – Book with Southcoast Adventure to rocket up a famous glacial volcano on a snowmobile, chase hidden waterfalls, climb through ice caves, or walk the black sand beaches of Reynisfjara. 
Unwind – Skip the crowds of the Blue Lagoon and retreat to the area's Secret Lagoon to dip in the man-made pool fed by hot springs. 
Enrich – Explore Thingvellir National Park, a UNESCO World Heritage site that offers breathtaking vistas of where the Eurasian and North American tectonic plates meet and are drifting apart. 
Taste – Devour creative renditions of local delicacies like crispy arctic char, reindeer carpaccio and even puffin at Ranga Restaurant.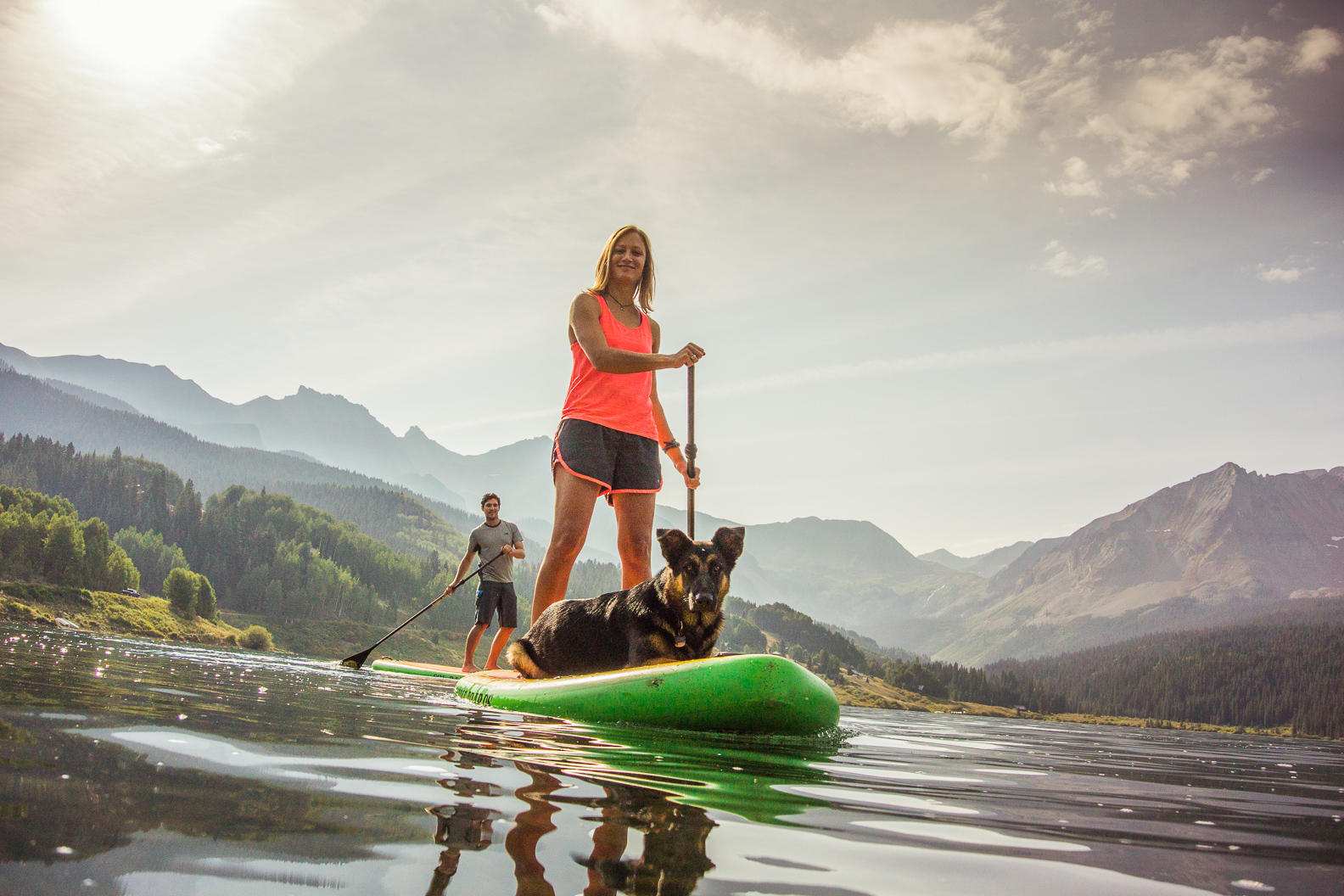 United States: Telluride, CO 
With serious street cred as a top ski destination for the powderobsessed, this casual-cool mountain town boasts wide open spaces meant for adrenaline-pumping adventure without sacrificing luxury. 
Best time to visit: Summer and Winter 
Stay: 
Modern – Madeline Hotel & Residences. An Auberge ski-in, ski-out property primely located in Mountain Village with cushy suites and a rooftop with a heated pool fitting for après ski. 
Traditional – New Sheridan Hotel. This historic hotel in the heart of downtown offers 26 rooms and suites decorated in classic Victorian style and buzzy gathering spots for drinks and views. 
Must do: 
Play – In winter, hit up one of the 140 runs that never feel crowded; in summer, hike to Colorado's tallest waterfall, Bridal Veil Falls, or paddleboard on pristine Trout Lake. 
Unwind – After a full day of activities, treat yourself to the Himalayan salt cave and treatments at Pure Beauty and Wellness Spa. 
Enrich – Join the monthly art walk in downtown or enroll in classes from pottery to dance at the Ah Haa School for the Arts. 
Taste – Dinner at 221 South Oak, where Chef Eliza Gavin, a former contestant on Bravo's "Top Chef," wows with a veggie-forward menu.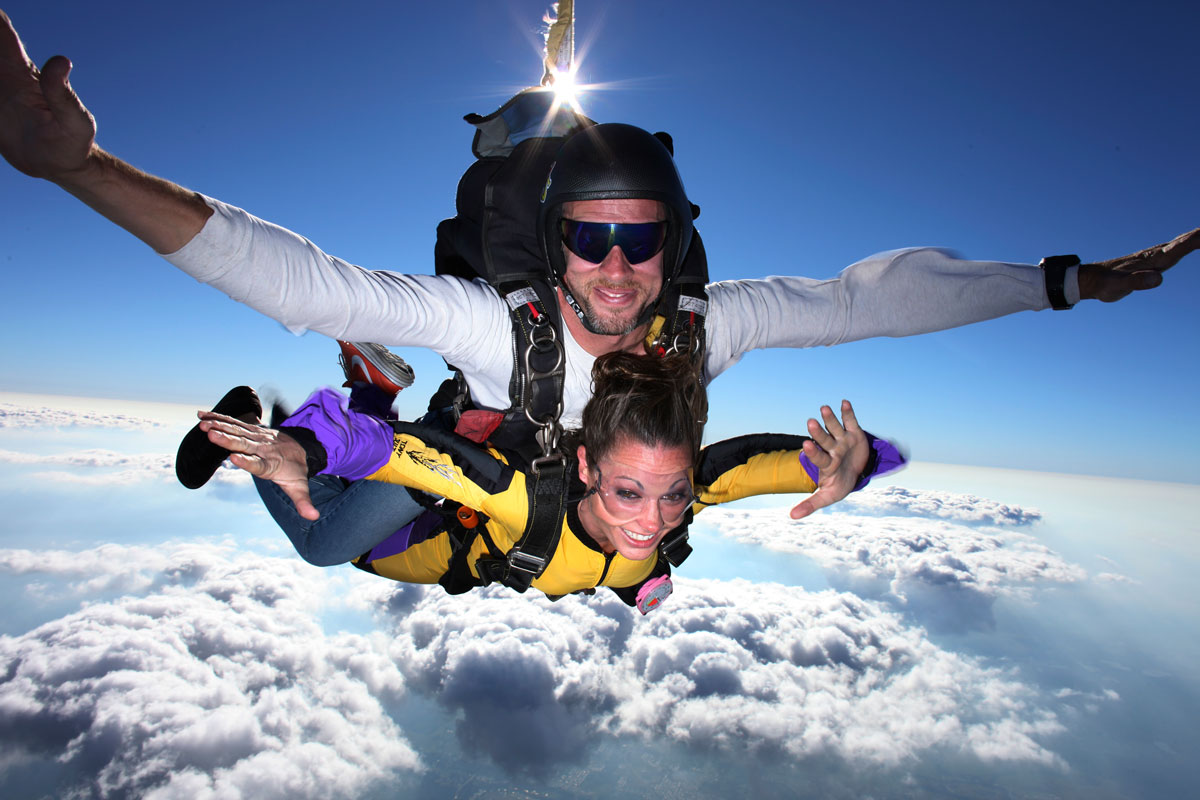 FloridaCation: Florida's Sports Coast 
This sports-centric destination, which includes five cities north of Tampa, is filled with thrilling activities, from sports complexes to the blue-green waters and sky. 
Best time to visit: April to October 
Stay: 
Modern – Saddlebrook Resort. A sprawling resort with three pools including a "Superpool" with volleyball and basketball nets, two golf courses and a tennis complex. 
Traditional – Hacienda Hotel. This recently restored 1927 hotel that once hosted the silent film stars of Hollywood who vacationed to New Port Richey opens in the Fall. 
Must do:
Play – Mark tandem skydiving off the bucket list at one of the premier drop zones in the world, Skydive City in Zephyrhills; take wakeboarding lessons at The Lift Adventure Park.
Unwind – Charter a pontoon boat from Windsong Charters to relax on the water; stroll Anclote Key Preserve State Park for an exclusive beach experience.
Enrich – Learn the art of drinking English tea at The White Heron Tea Room in downtown New Port Richey, owned by Florida's only tea sommelier. 
Taste – Every visitor should dig into Aunt Rosemary's famous kumquat pie at the annual Kumquat Festival in Dade City.
GREAT FOR: WELLNESS, GOLF & SPA LOVERS
Those craving never-ending spa days, a health boost, or golf at a leading course can fulfill those desires on these pampering vacations.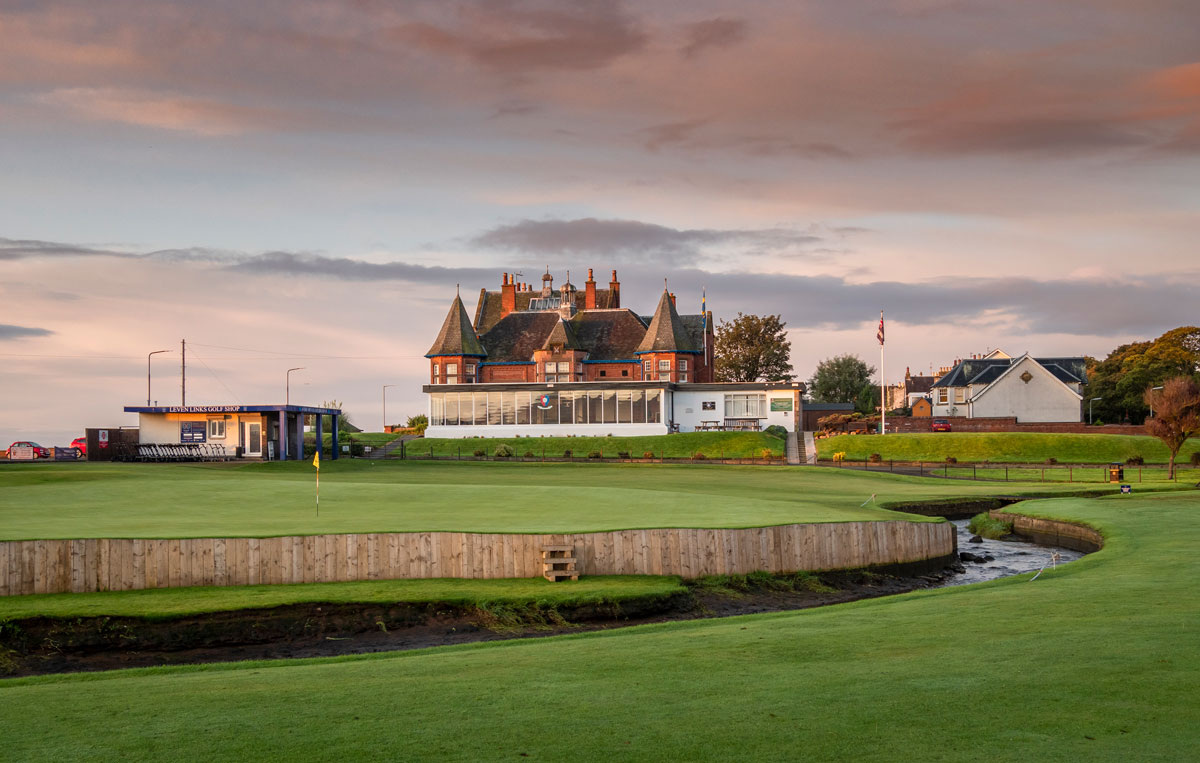 Abroad: Scotland 
With 6,200 miles of coastline and scenic countryside hills, Scotland is a mecca for golf lovers with 500-plus courses and an abundance of spa-centric and tranquil resorts. 
Best time to visit: Spring and Fall 
Stay: 
Modern – Tigerlily. Stamped as Edinburgh's most stylish and unique hotel, this boutique property offers eccentric design, luxury service and decadent decor. 
Traditional – Balmoral Hotel. Located on Edinburgh's lively Princes Street, this five-star hotel shines with Michelin-starred dining options, on-site whisky ambassadors and serene urban spa experiences. 
Must do: 
Play – Golf connoisseurs should hit the links at gems like the picturesque and challenging Lundin Links and Leven Links, one of the oldest courses in Scotland. 
Unwind – The Balmoral Spa is Edinburgh's most tranquil spa, offering an urban oasis while blending modern facilities with exceptional service. 
Enrich – Stop at newly renovated Glenkinchie Distillery for outdoor whisky tastings, cocktail classes and sustainability tours. 
Taste – Award-winning Scottish chefs put their own creative spin on the national dish, haggis.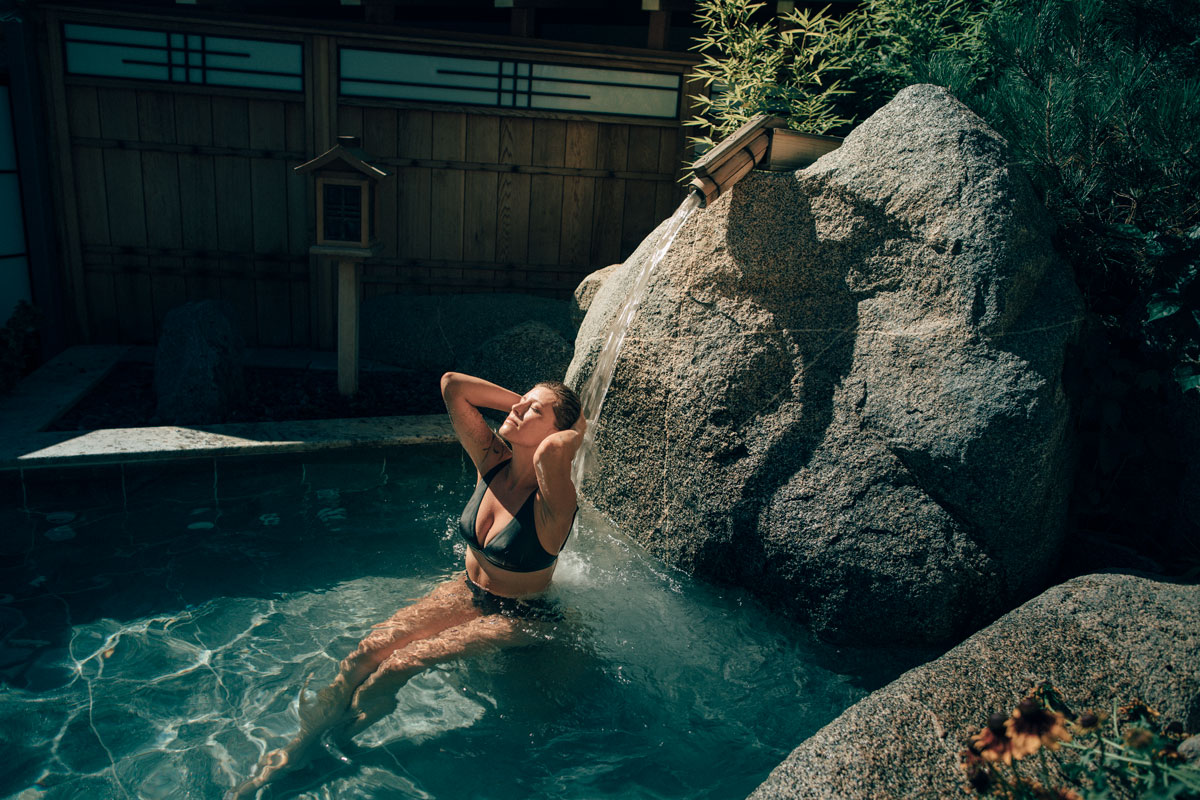 United States: Santa Fe, NM 
Renowned for its mystical powers, numerous spas and natural hot springs, Santa Fe is a sanctuary in the desert for those who wish to renew the mind, body and soul. 
Best time to visit: July to October 
Stay: 
Modern – Four Seasons Resort Rancho Encantado. This isolated desert getaway has it all, from a fi replace butler to a spa featuring regionally inspired treatments and spiritual add-ons like chakra balancing. 
Traditional – Hotel Santa Fe. The city's only Native American-owned hotel embodies the spirit of the Pueblo people and features an exceptional spa with holistic treatments. 
Must do: 
Play – Golf enthusiasts tee off at the Marty Sanchez Links de Santa Fe, which presents 360-degree panoramic mountain views. 
Unwind – Soak under the stars at Ten Thousand Waves, inspired by the great Japanese mountain hot spring resorts. 
Enrich – Visit the funky Meow Wolf and stroll art-rich Canyon Road, with more than 100 galleries, boutiques and restaurants in a half-mile stretch. 
Taste – The birthplace of the breakfast burrito, go to Tia Sophia's and ask to have it smothered in red, green or "Christmas-style" chiles.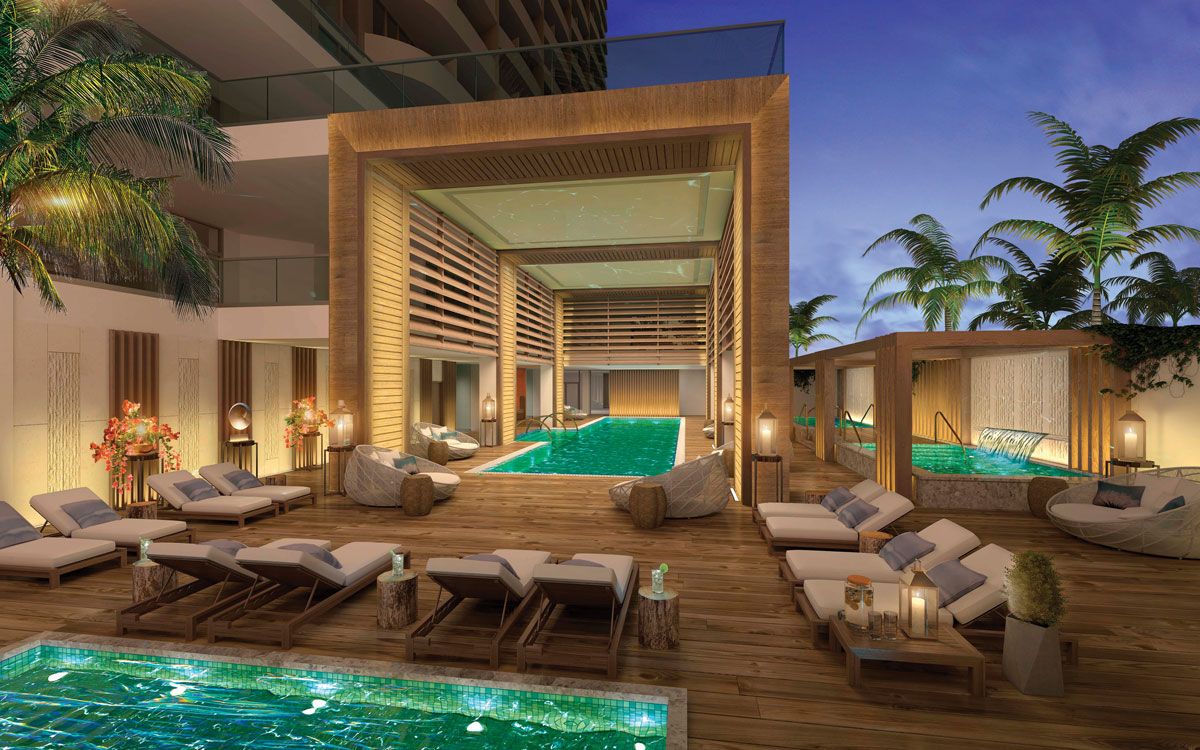 FloridaCation: The Palm Beaches, FL 
From posh Palm Beach Island to under-the-radar Singer Island, the Palm Beaches check all the boxes for spa, wellness and golf lovers. 
Best time to visit: November to April 
Stay: 
Modern – Amrit Ocean Resort. Situated on serene Singer Island, this stunning newcomer sports 100,000 square feet of wellness amenities never seen before in Florida. 
Traditional – Banyan Cay Resort & Golf. Opening later this year in West Palm Beach, golf lovers will fawn over the luxe resort's state-of-the-art golf practice facilities. 
Must do:
Play – Course hop from the legendary Ocean Course at The Breakers (only open to hotel guests and members) to Banyan Cay's new Jack Nicklaus Signature Golf Course. 
Unwind – Recharge at Amrit, a hub of relaxation with a hydro-thermal water therapy circuit, body therapies from around the globe, and an array of fitness classes. 
Enrich – Roam the Norton Museum of Art, which always has a packed calendar of events, many held in their outdoor sculpture garden. 
Taste – Dress up for afternoon tea at The Chesterfield Hotel; take a culinary journey with West Palm Beach Food Tours to savor the area's delicious secrets.
GREAT FOR: ANYONE
From staycations that give back, to hot spots for singles to mingle and couples to escape without the kids, to epic revenge trips, below are more destinations to make up for lost travel.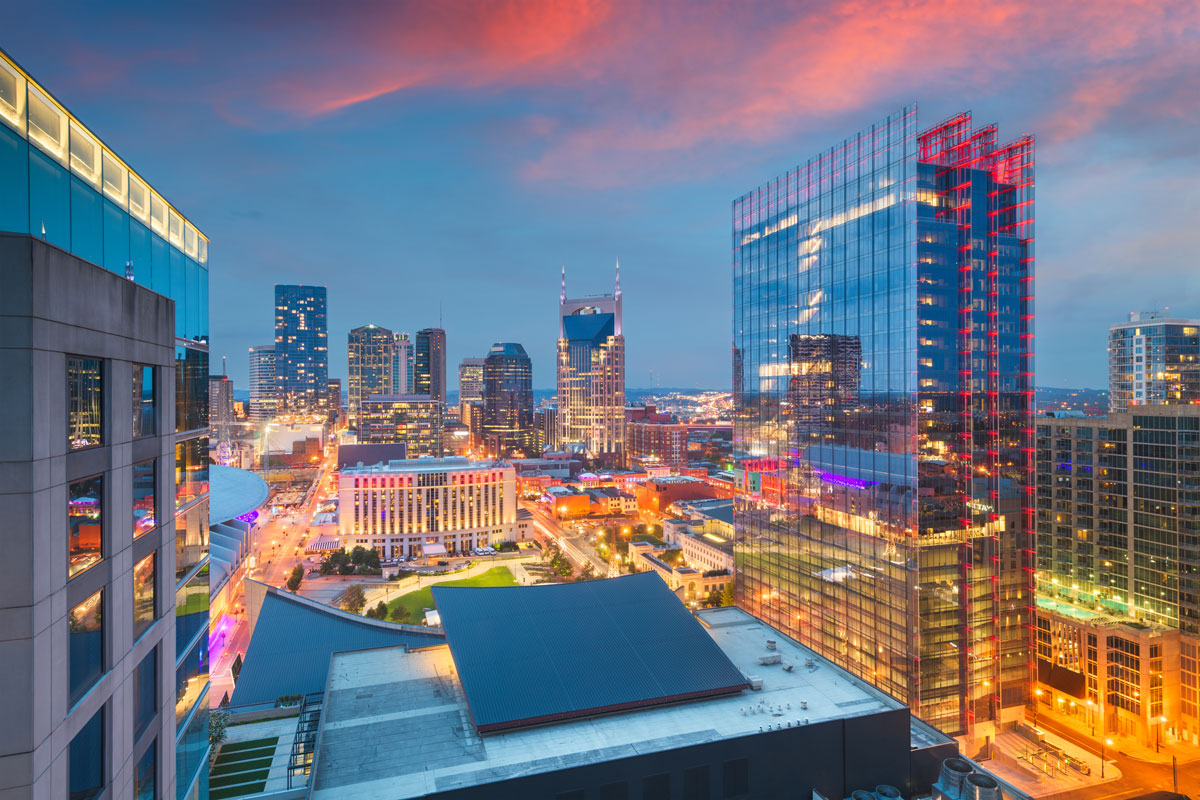 Nashville, TN
With live music pulsing at all hours, honky-tonking on Broadway, and a barrage of buzzy new hotels and restaurants springing up in the city's numerous neighborhoods, Nashville is a hot spot for all. Pop culture fans are flocking to the new White Limozeen, a Dolly Parton-inspired rooftop bar, while both guys and gals love sipping whiskey at Nashville Craft Distillery. Stop at Hattie B's for its famous hot chicken, plus newcomers like Yolan by James Beard Award-winning Chef Tony Mantuano. visitmusiccity.com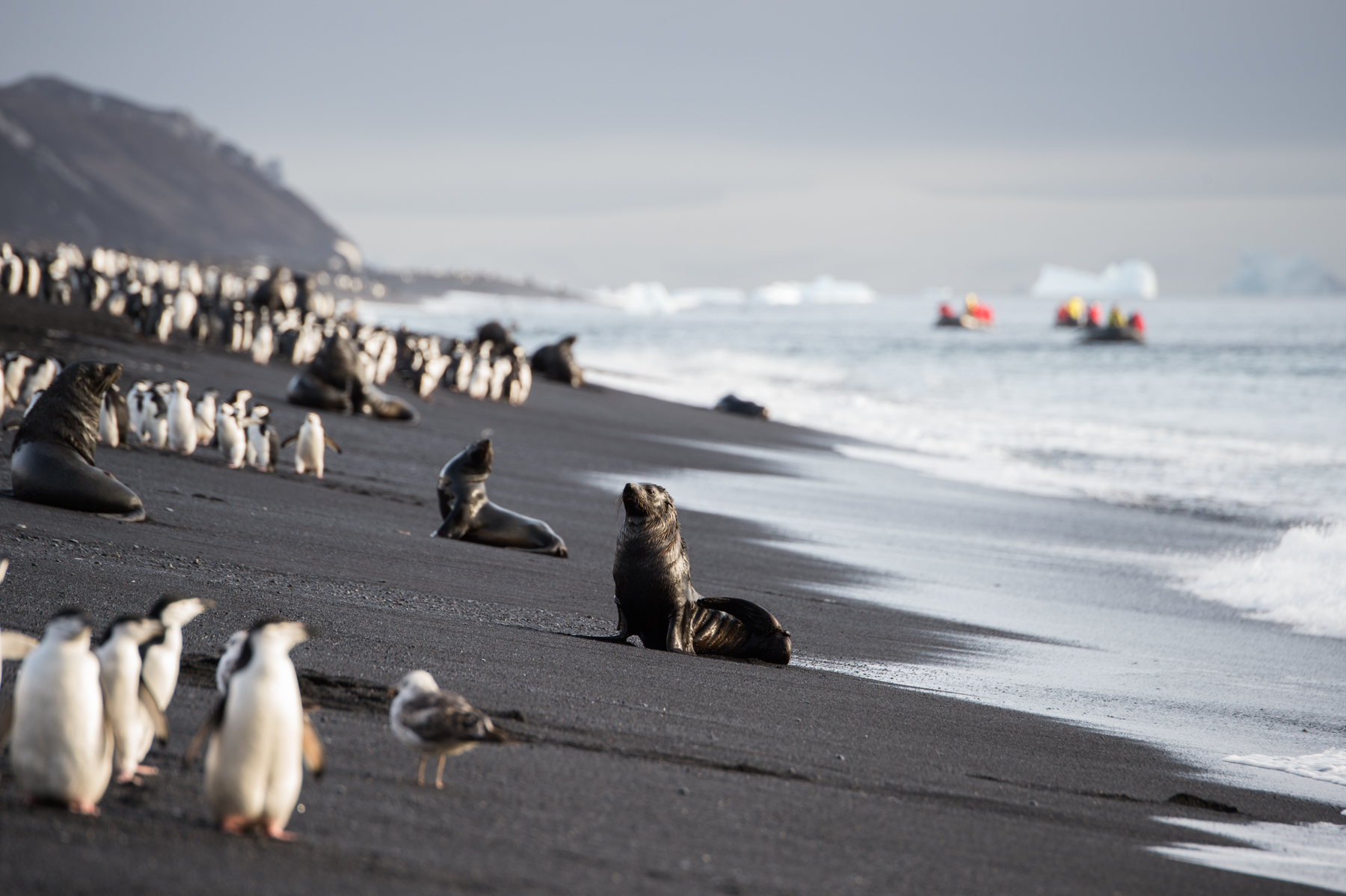 Cruise to Antarctica, anyone?
Embark on an unmatched adventure this November, when Ponant's first luxury polar exploration vessel, Le Commandant Charcot, sets sail for unexplored Antarctica. Experience close encounters with Minke whales and orcas, hover above the White Continent on tethered hot air balloons, and visit uninhabited Peter I Island, where fewer people have visited than have set foot on the moon. Even at the ends of the earth, guests are treated to indulgences like Veuve Clicquot, Ladurée treats and Sothys skin care products. us.ponant.com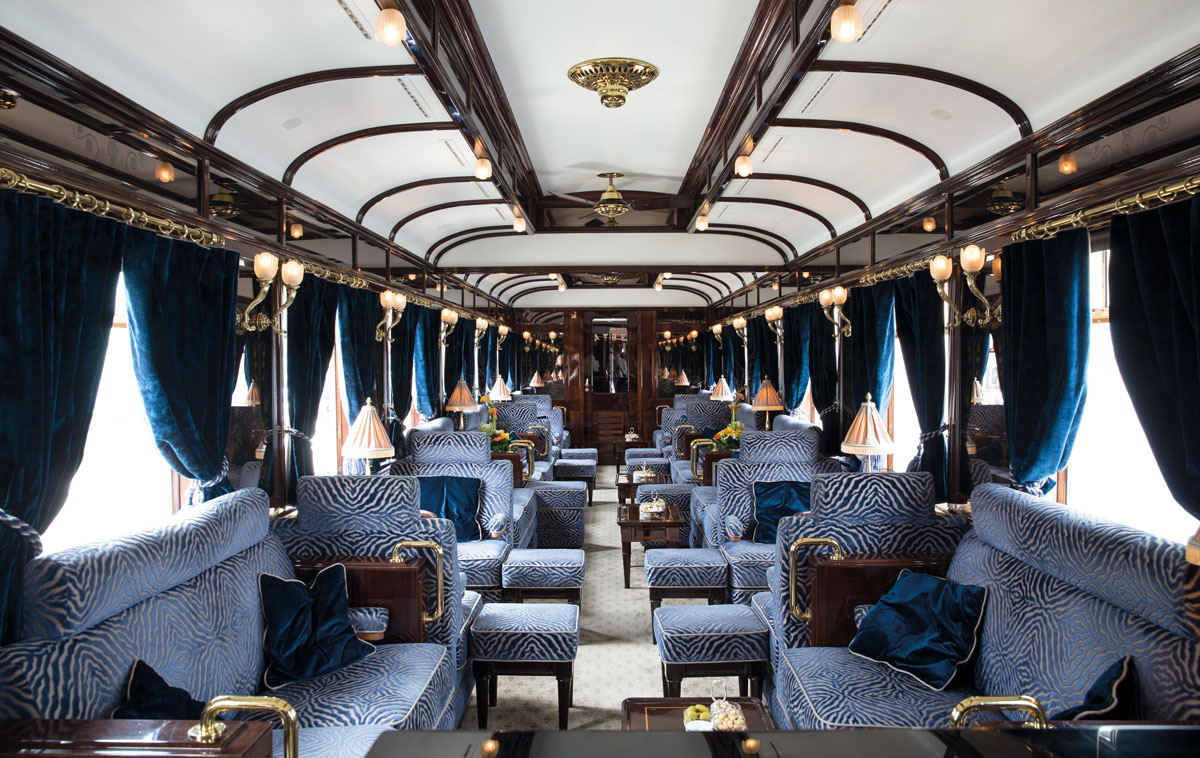 PHOTO CAPTION: Venice Simplon Orient-Express
Slow Train Travel
Return to the Golden Age of train travel with the legendary Venice Simplon Orient-Express, which whisks travelers away on one- to five-night journeys throughout Europe, passing Italian lakes and snowy Swiss mountains. The antique train with restored carriages dating back to 1926 is debuting new routes with five new boarding points in Florence, Rome, Brussels, Geneva and Amsterdam. Heightening the opulent experience are three new Grand Suites boasting a living area with underfloor heating and luxe amenities like a personal 24-hour cabin steward. belmond.com 
Mystery Trip
Step out of your comfort zone with a mystery trip from the luxury online travel site WONDERLUST and bespoke travel agency Travel Sommelier. The idea: you don't know where you're going until the day of travel. After filling out a questionnaire about your likes and dislikes, they'll put together an itinerary full of luxury, mind-blowing gastronomy and immersion in an exquisite location. $11,999 per person based on double occupancy; wonderlusttours@wonderlusttravel.com 
Staycation for…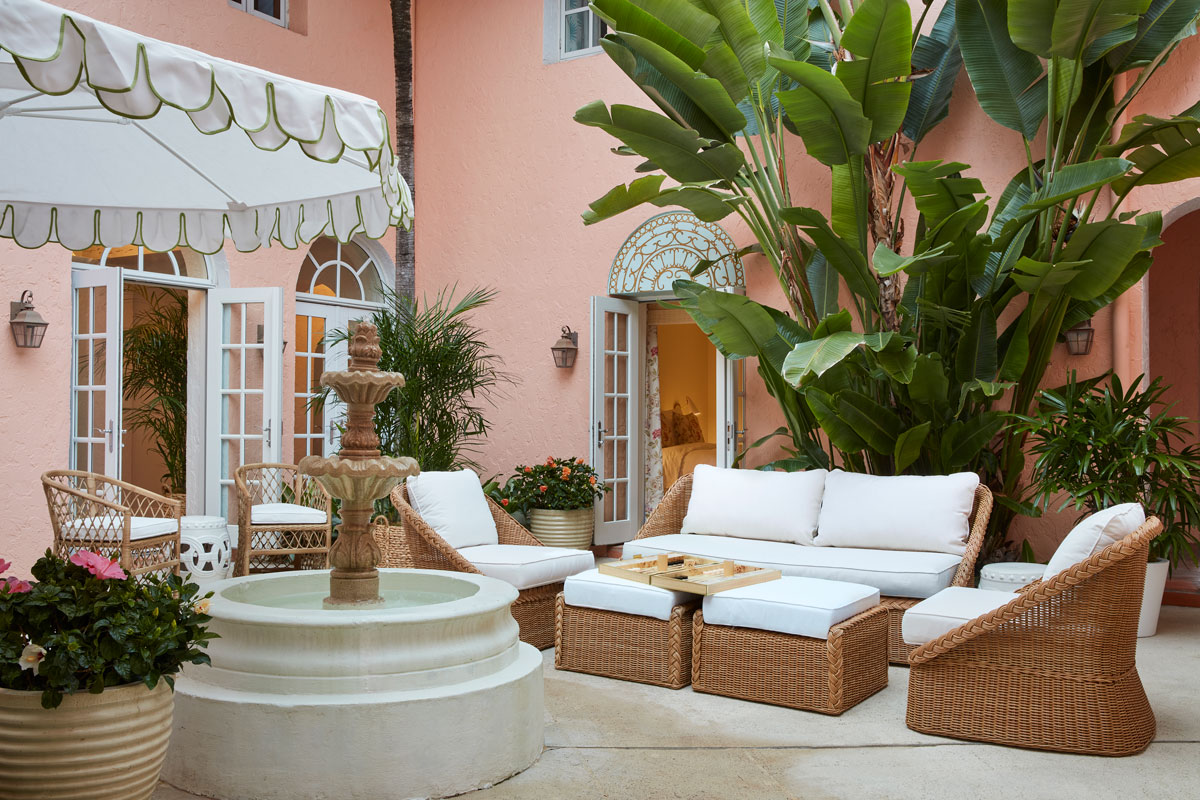 … Designers
Design dreams are made of staycations at The Colony Palm Beach, an 89-room property located just steps from posh Worth Avenue. Stay in the 2,100-square-foot Aerin Villa Jasmine, a new guest villa designed by Aerin Lauder (the granddaughter of Estee Lauder has her own home line), and don't miss spending Sunday by the pool, brunching, listening to live music and sipping rosé on green-and-white loungers. thecolonypalmbeach.com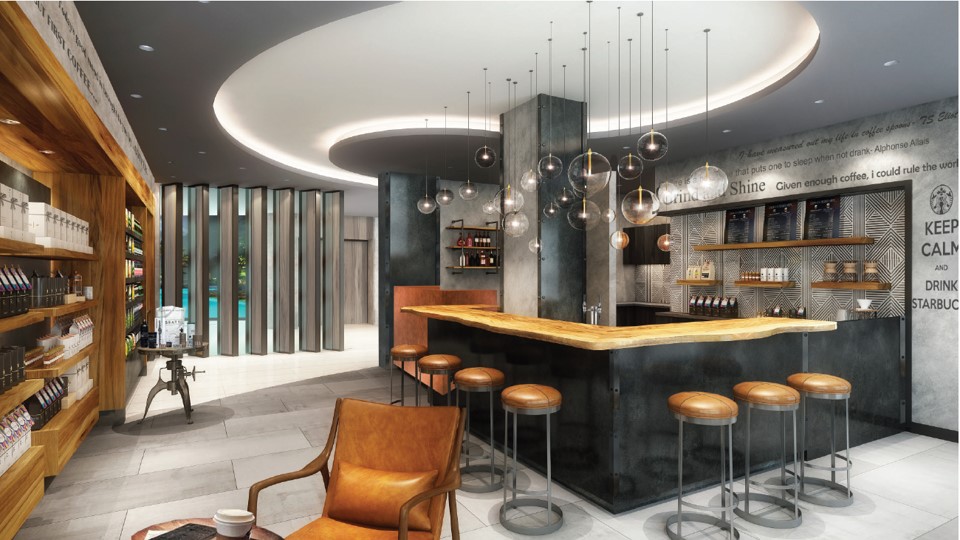 … Fashionistas
The newly minted Aventura Hilton Miami has a sleek look and prime location near shopping mecca Aventura Mall—the perfect escape for the shop-till-you-drop vacationer. The hotel has partnered with Bloomingdale's to offer a "Shopping In Style" package, which means discounts, access to a Bloomingdale's personal shopper, and a late check-out of 2 p.m. Rest your tired feet at the elevated pool dotted with private cabanas. Package for stays through Sept. 30. hiltonaventuramiami.com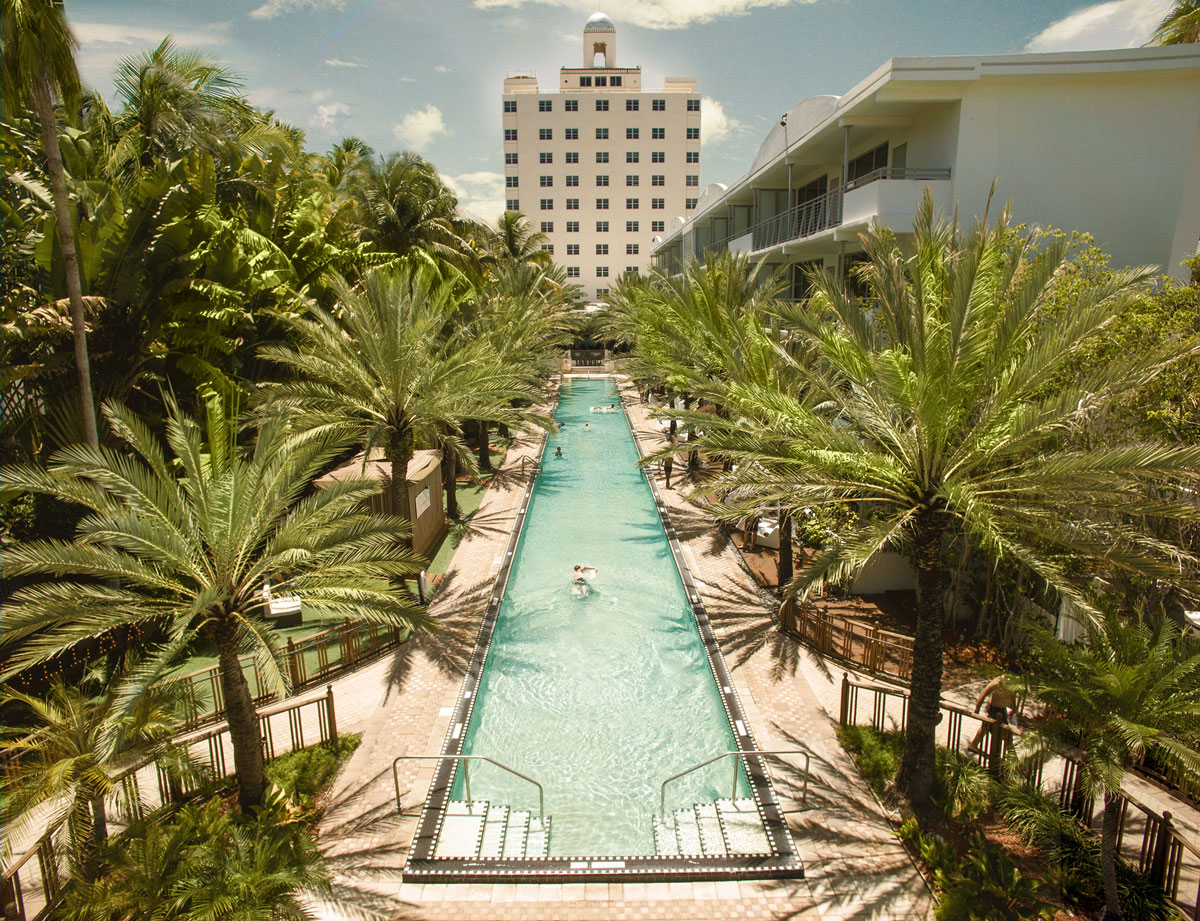 … Couples
No screaming kids here. The National Hotel used 2020's shutdown to refresh and reopen as an adults-only sanctuary, the only one on South Beach. The historic Art Deco hotel's guestrooms boast new furnishings and hardwood floors, and you'll want to hang at revitalized social spaces like the terrace overlooking Miami's longest infinity-edge pool. nationalhotel.com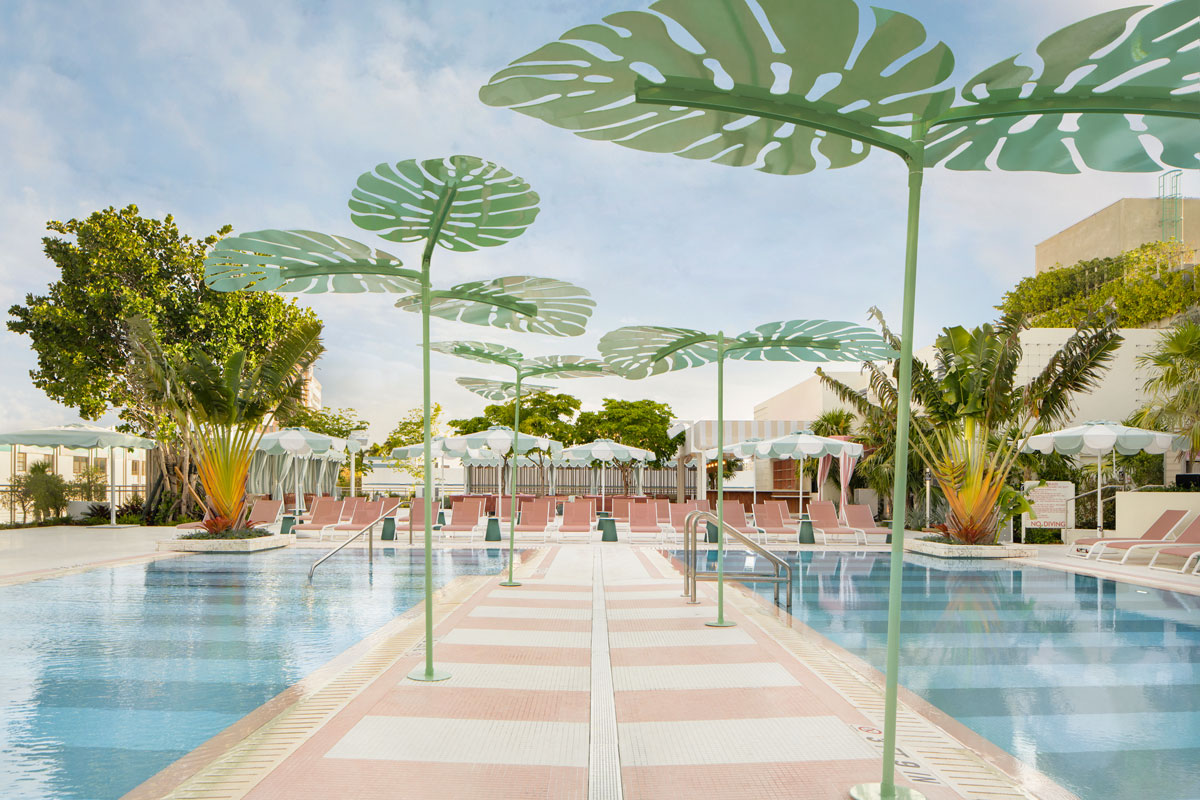 … Singles
Miami brings the heat when it comes to nightlife and sultry beach days, and singles on South Beach can let the good times roll at new The Goodtime Hotel created by celeb Pharrell Williams and Miami nightlife guru David Grutman. Transition from day to night at the playful 30,000-square-foot pool deck, made for live music, fitness classes, and dinner and drinks at Strawberry Moon. thegoodtimehotel.com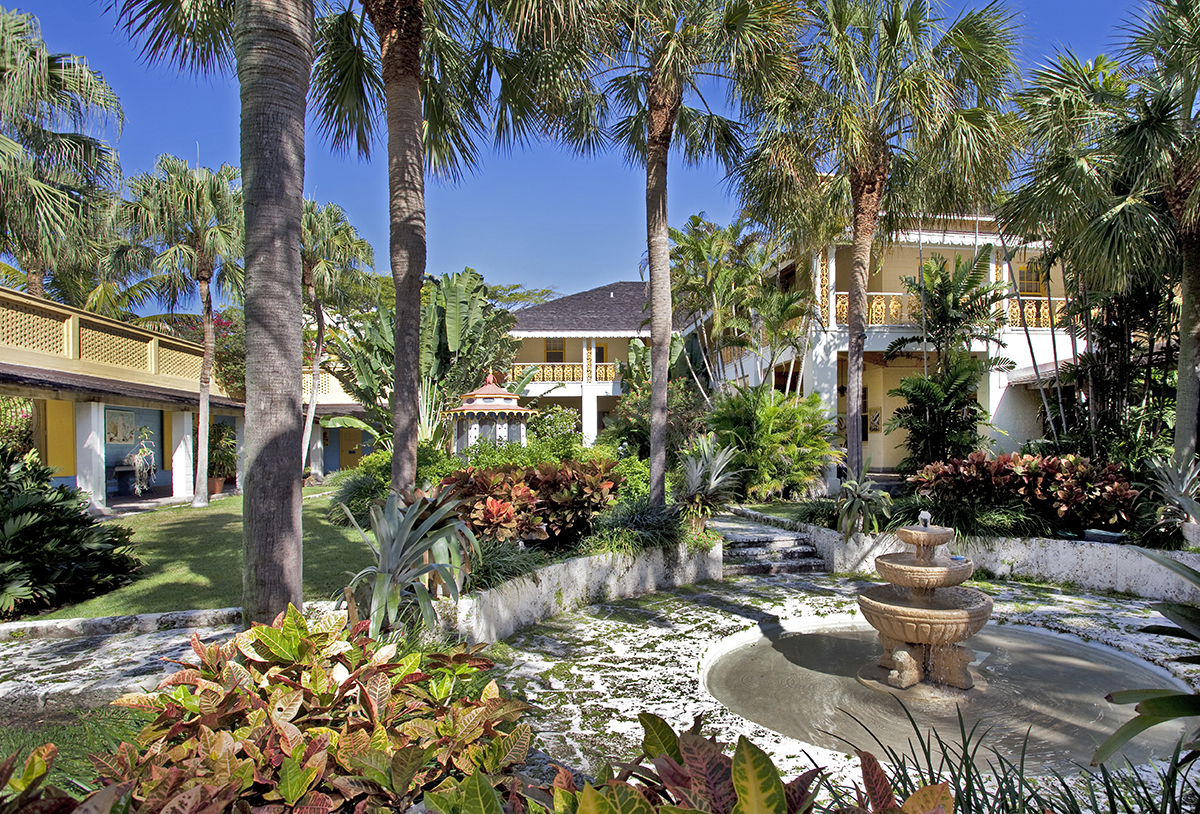 … Givers
For the first time ever, guests can spend an enchanted night at the 100-year-old Bonnet House Museum and Gardens on Fort Lauderdale Beach, where they'll be treated to a curated tour of the 35-acre estate and cocktails and dinner on the veranda. After retreating to a newly renovated suite for the night, they'll wake up to breakfast with bloody marys and mimosas. The cost: a donation of $5,000 for two guests, which goes toward the property's revitalization. bonnethouse.org
This story is from the Summer 2021 issue. Read the magazine here.