Ad Lib's Spiced Tuna Tartare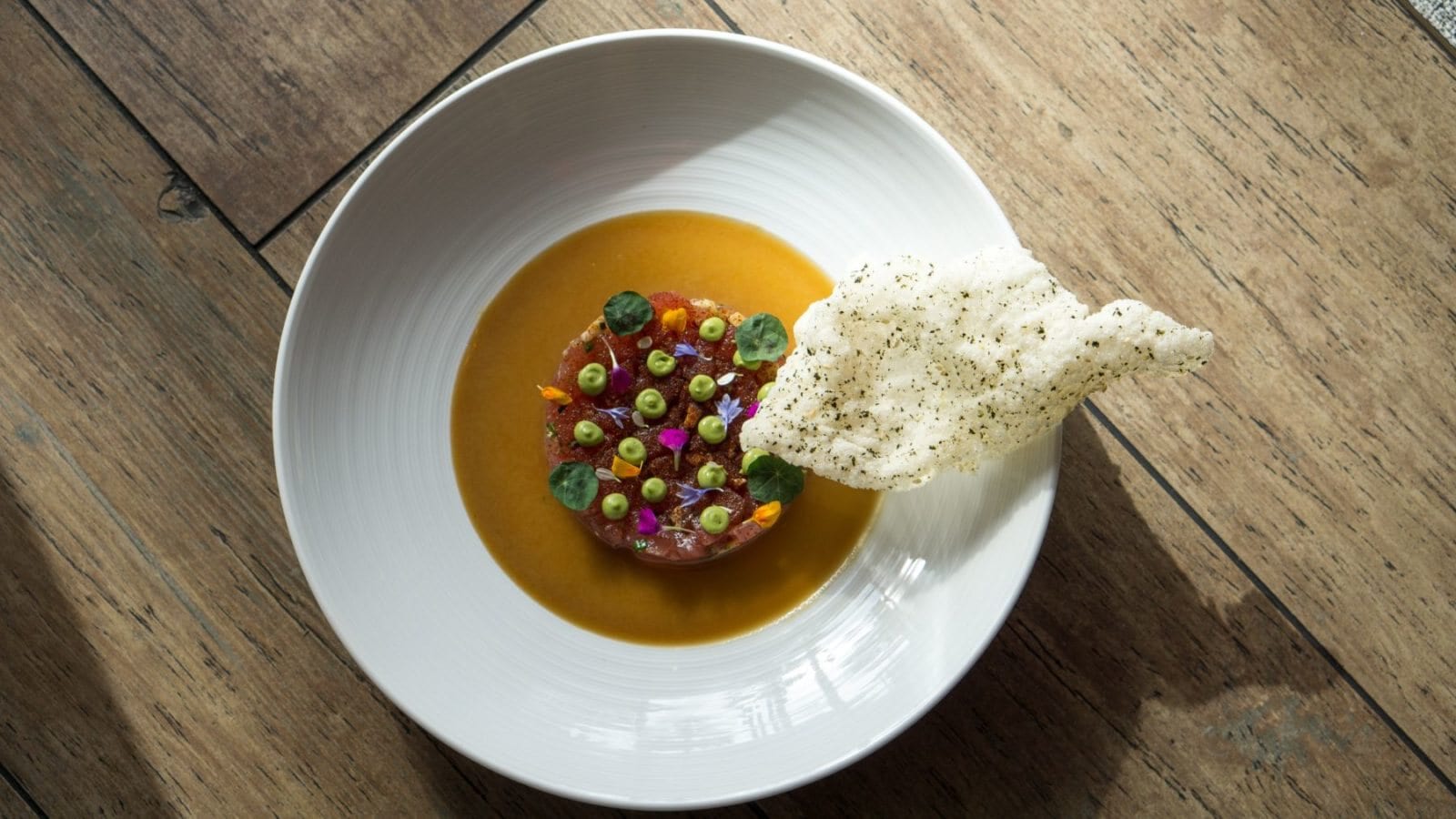 Ad Lib's Spiced Tuna Tartare
The January opening of Ad Lib from 50 Eggs Inc. was surrounded by much anticipation thanks to its collaboration between James Beard Award–winning partner Chef Norman Van Aken and Executive Chef Joe Mizzoni, a graduate of New York's Culinary Institute of America and fresh off a stint at Stubborn Seed. The restaurant focuses on sustainability, with wild-caught fish, responsibly sourced meats and local produce making up the elevated menu. Here, Mizzoni shares his take on a classic tuna tartare recipe.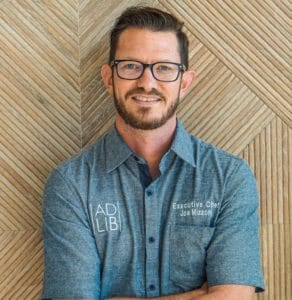 For the Chili Spice Powder:
2 tsp chili powder
1 tbsp five spice
¼ tsp salt
Grind in a spice grinder until a fine powder.
For the Makrut Syrup:
1 quart lime juice
1 quart sugar
4¼ oz makrut lime leaves, chopped
Combine all into a pot and heat to 190 F, then steep, covered, until cool. Set aside.
For the Ginger Marinade:*
1 oz ginger, peeled and roughly chopped
5 oz olive oil
19 oz Champagne vinegar
23 oz soy sauce
14 oz Makrut Syrup (see above)
Combine all ingredients in blender until smooth. Do not strain. *Yields approximately ½ gallon of sauce.
For the Shiitake Mushroom Confit:
5 shiitake mushrooms
1-2 cups grapeseed oil
Place mushrooms in small sauce pot. Cover with oil. Cook at 165 F for 20-25 minutes until soft.
For the Avocado Purée:
1 Hass avocado
1 tbsp cilantro leaves
2 tbsp lime juice
1 tsp salt
Combine all ingredients in blender.
For the Tuna Tartare:**
3 oz diced yellowfin tuna
2 tsp shallot
1 tsp chive
1 tbsp Shiitake Mushroom Confit (see above)
1 tbsp extra-virgin olive oil
Salt to taste
Combine all ingredients in a mixing bowl and mix well. **Makes 1 portion.
To Plate: Place circular mold in middle of plate. Place Tuna Tartare in mold and press firmly. Spoon some of the Ginger Marinade around tartare. Shake about 1 tsp of Chili Spice Power on top. Place Avocado Purée on top. Garnish with cilantro.
2415 Ponce de Leon Blvd., Coral Gables; 305.504.8895; adlibgables.com