Osteria Morini's Polpettine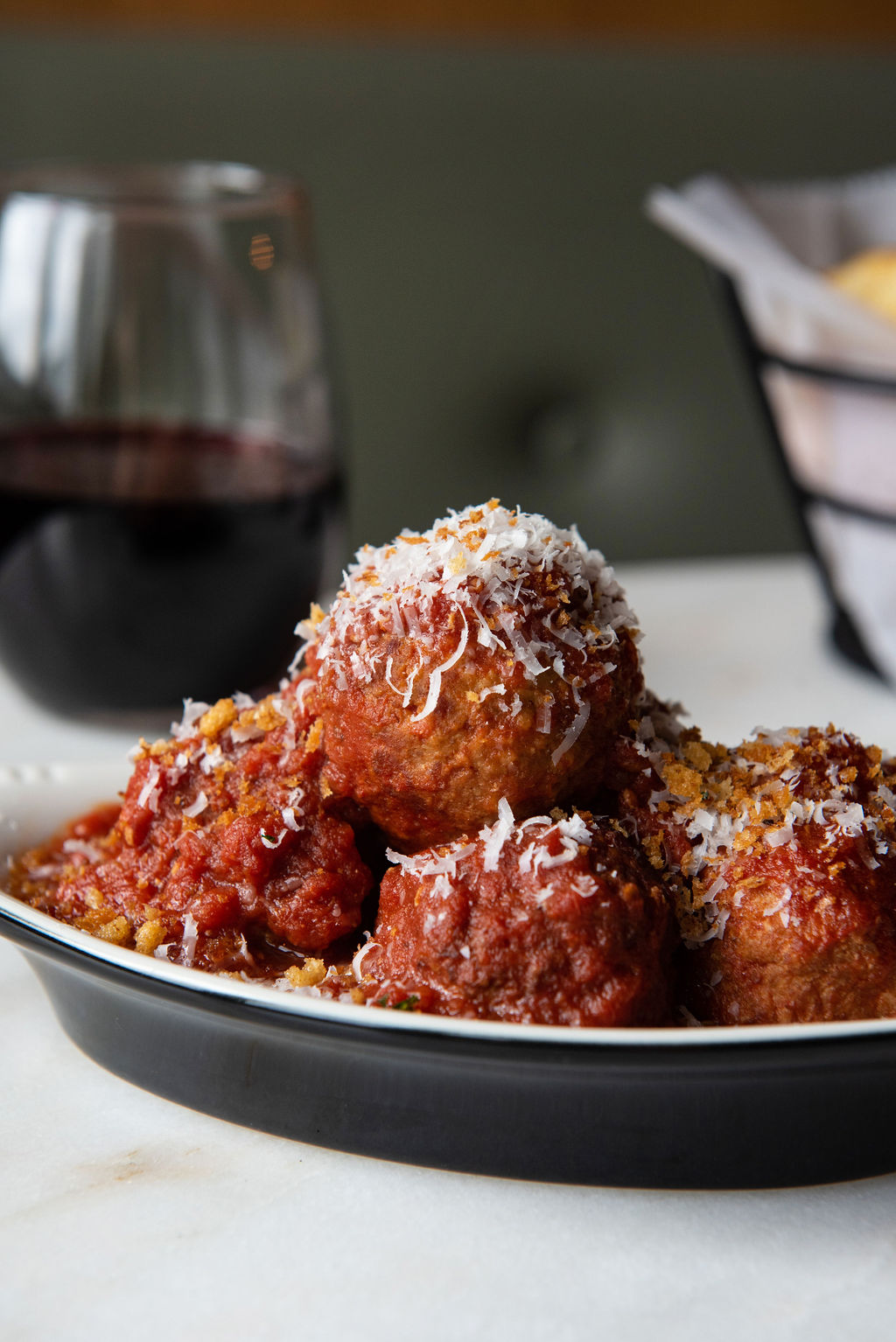 Osteria Morini in Miami Beach is bringing its convivial Italian atmosphere to your home this year with Corporate Executive Chef Bill Dorrler's Morini polpettine recipe. Or as you might know it, a meatball! Whether you want to eat it on its own or mix in pasta, it's perfect for sharing. Osteria Morini in the Kimpton Hotel Palomar South Beach, 1750 Alton Road, Miami Beach; 305.918.1037; osteriamorini.com
Ingredients:
1/3 lb ground pork
1/3 lb ground mortadella*
1/3 lb ground prosciutto *
5 slices white bread, crusts removed
2 eggs
½ cup milk
½ cup parmigiana cheese
Salt & pepper to taste
2 pinches of nutmeg
Olive oil to coat the pan
1 jar favorite tomato sauce
*If you can't grind at home, ask your favorite butcher. If hard to find, substitute for ground-aged beef to add a stronger, slightly funky flavor to the mix.
Recipe:
Combine eggs, milk, parmigiano cheese, salt, pepper and 2 pinches of nutmeg in a bowl.
Add in bread, allow to soak until easy to break apart. Combine bread mixture with ground meat.
Roll into 2in. meatballs and set aside.
Coat a sauté pan with olive oil and bring to medium high heat.
Sear the meatballs to create a nice crust.
Transfer to a sauce pot with your favorite tomato sauce and cook for 45 minutes.
Perfect served as an appetizer, get creative with a toasted crostini and/or whipped ricotta and parmigiano cheese!