The Elser Hotel partners with Spectre Sea, offering immersive yachting experiences.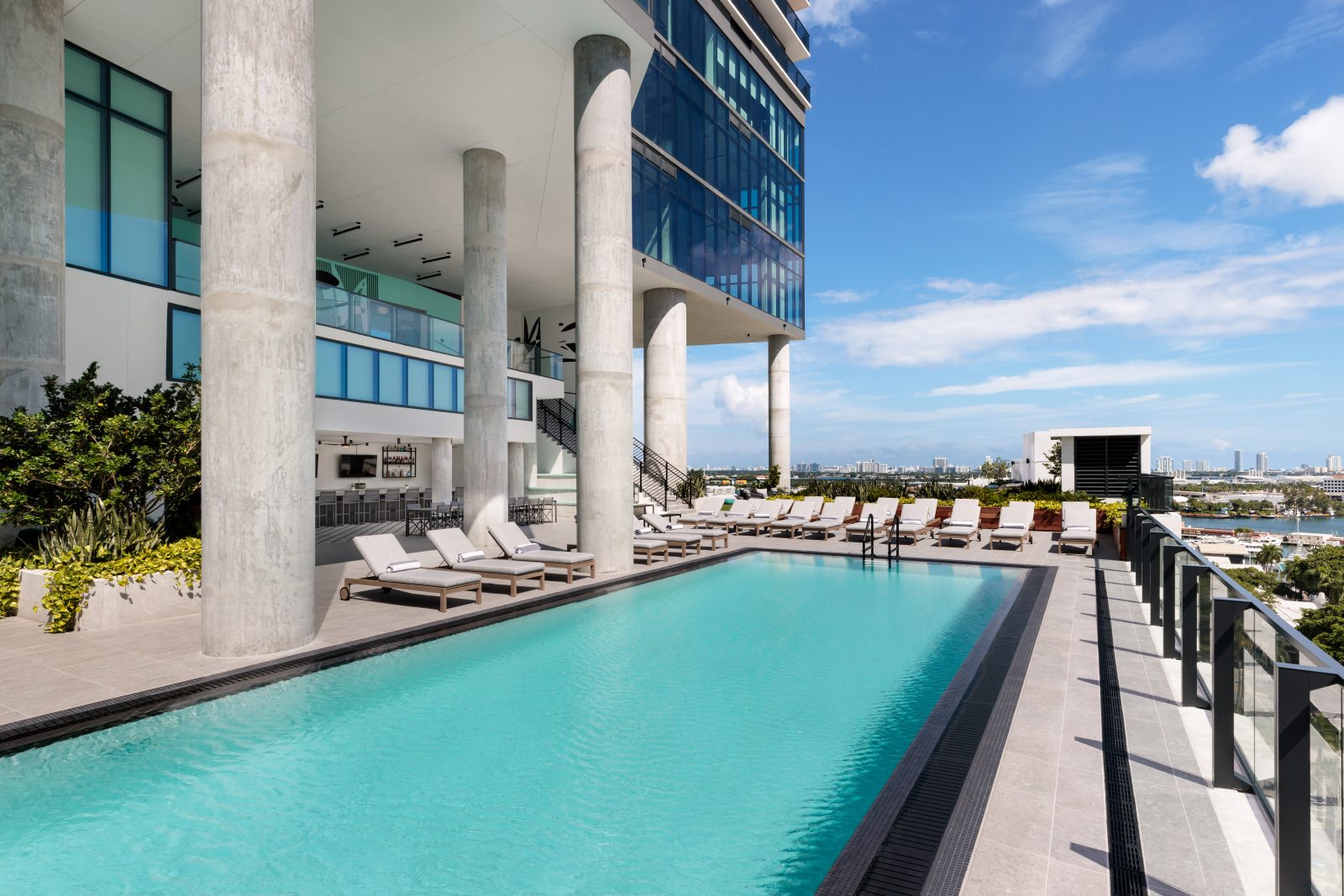 The Elser Hotel & Residences launches a new luxury yacht package in partnership with Spectre Sea. The package includes luxe overnight suite accommodations at The Elser Hotel, curated culinary experiences by the hotel's executive chef, and a private four-hour charter on one of Spectre Sea's luxury vessels.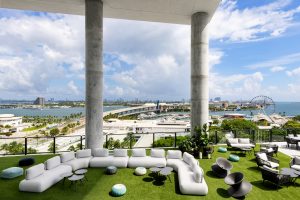 Managed by Highgate, The Elser is a new luxury property in the heart of Downtown Miami with 646 rooms ranging from studios to three-bedroom suites, all featuring. floor-to-ceiling windows with city and bay views. The apartment-style guest rooms have expansive balconies, allowing visitors to bask in the Miami sunshine and warm breeze.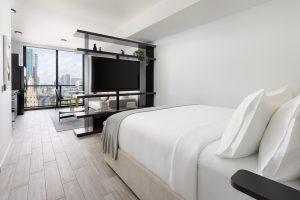 The sophisticated living spaces include comfortable seating areas for in-room dining and entertainment, along with plush bedding and wood-grain tile flooring throughout. Each room features a full kitchen with quartz countertops, a free-standing range and slate appliances. The bathrooms include custom Italian vanities by Italkraft and spa-inspired glass-enclosed showers.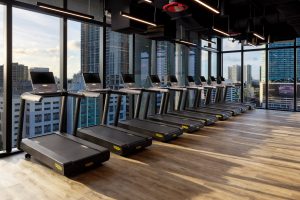 Guests also enjoy access to an abundance of well-appointed amenities, including a two-story state-of-the-art. fitness center and a 19,000-square-foot sun deck with sweeping views of Biscayne Bay, a 132-foot-long pool, a 16-foot LED screen and an expansive event lawn serving as the ultimate destination for outdoor celebrations.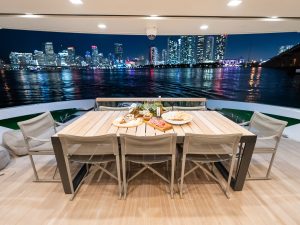 Spectre Sea, providing The Elser residents and guests an exciting excursion package with an all-new superyacht charter concept," said Michael Stephens, general manager at The Elser. "At The Elser, we are committed to offering luxurious and curated experiences for our guests."
Spectre Sea is a distinguished yacht company that delivers exceptional charter experiences in Miami, the Hamptons and the Caribbean. Its services have caused a stir in the luxury industry, providing a diverse range of options to suit every taste and mission. Guests can choose from exhilarating day yachts for a sporty and speedy ride or indulge in the ultimate comfort and cutting-edge technology of the superyachts. "Spectre Sea provides a hassle-free and luxurious yachting experience for guests without the commitment of yacht ownership," said Richard Piana, director of public relations for Spectre Sea. "Our innovative approach to yacht chartering has positioned us as a leader in the industry. As we look to the future, we are excited to introduce new membership concepts that will take our service to the next level. Our partnership with The Elser is a perfect segue into this exciting new chapter for Spectre Sea."
With Spectre Sea's spectacular charters, a multitude of amenities awaits hotel guests, including water sports such as tubing and paddleboarding, meals and snacks prepared by private chefs and custom drinks crafted by seasoned mixologists. And thanks to a roster of seasoned crew members, top chefs and captains decorated with the highest industry credentials, both new and well-versed yachters can anticipate itineraries that will surprise and delight. The two brands will be hosting a private VIP reception to kick off the partnership on Thursday, April 20.
For additional information about The Elser Hotel & Residences, visit theelserhotel.com and follow their Facebook and Instagram.
About The Elser Hotel & Residences
The Elser Hotel & Residences is a luxury 49-story tower set in Downtown Miami, featuring 646 amenity-rich rooms, including 306 spectacular suites, with gorgeous floor-to-ceiling windows with unobstructed views, luxurious bathrooms and fully equipped kitchens. Amenities include a double-level amenity deck spanning over 19,000 square feet overlooking Downtown Miami and Biscayne Bay, a 132-foot resort-style pool with private lounge areas, a 16-foot poolside LED screening wall, a grilling terrace, co-working spaces, a two-level state-of-the-art gym, a new lobby cocktail bar and restaurant by the creators of Jaguar Sun, and a coffee lounge by Cafe Domino. The property is managed by Highgate, a leading hospitality investment and management company whose portfolio includes more than 160 properties in gateway cities worldwide.
For more information, visit – www.theelserhotel.com
About Spectre Sea
Experience exclusivity with Spectre Sea, your gateway to highly coveted destinations near and far. Its luxurious fleet is strategically positioned in Miami, the Hamptons, Nantucket and the Bahamas. With a diverse selection of yachts and experienced crews, top-tier chefs and captains with the highest industry credentials, its itineraries are sure to delight both new and seasoned yachters. In addition, Spectre Sea offers full yacht management services and a forthcoming membership program with exclusive perks and event access. Unleash the ultimate yachting experience with Spectre Sea.
For more information, visit spectresea.com.
About Highgate
Highgate is a leading hospitality investment and management company widely recognized as an innovator in the industry. Highgate is the dominant player in major U.S. gateway cities, including New York, Boston, Miami, San Francisco and Honolulu, with a growing footprint in Europe, the Caribbean and Latin America. The hospitality-forward company provides expert guidance through all stages of the property cycle, from planning and development through recapitalization or disposition. Highgate has a proven record of developing its diverse portfolio of bespoke lifestyle hotel brands, legacy brands, and independent hotels and resorts with contemporary programming and digital acumen. The company utilizes industry-leading revenue-management tools that efficiently identify and predict evolving market dynamics to drive outperformance and maximize asset value. With an executive team consisting of some of the most experienced hotel management leaders, the company is a trusted partner for top ownership groups and major hotel brands. Highgate maintains corporate offices in New York, Dallas, Los Angeles, Miami, Seattle, Waikiki and London.
For more information, visit – highgate.com