Johnnie Brown's Signature Buffalo Wings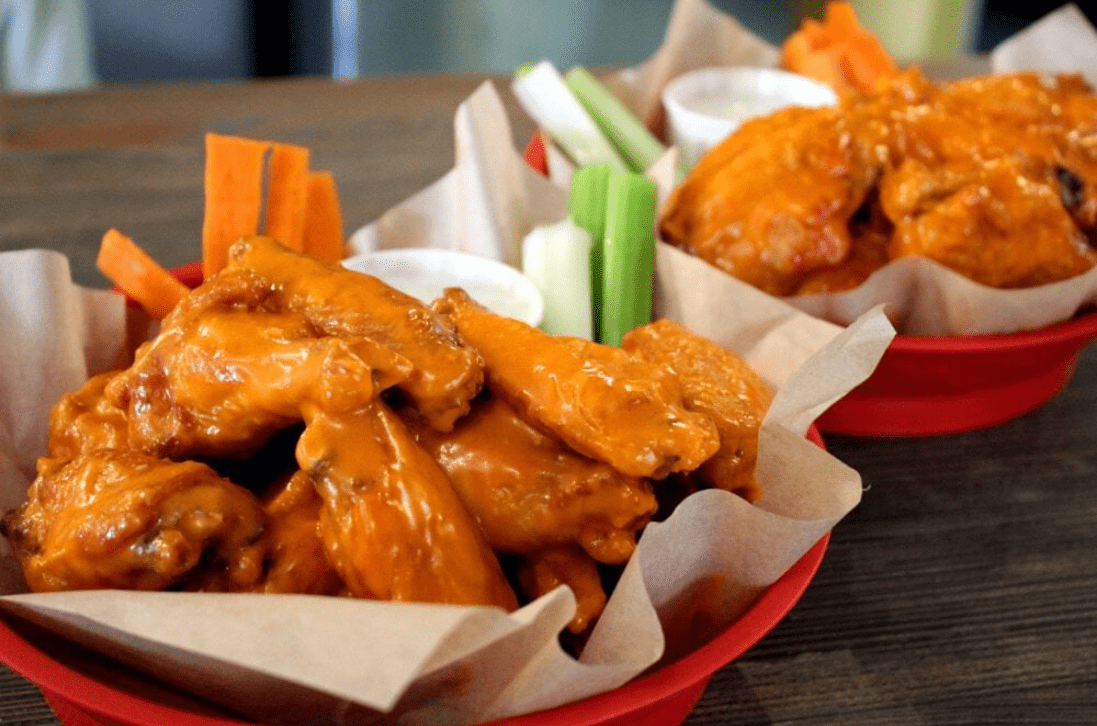 Johnnie Brown's Signature Buffalo Wings
If you're looking for a lively atmosphere and great beer, barbecue and burgers, head to Johnnie Brown's, which recently came under new management by Clique Hospitality. With the change comes a brand-new chef-curated menu, added seating, new quality control and a soon-to-be-announced live entertainment format. Don't pass up the best-selling JB signature buffalo wings, a go-to for Corporate Chef Chris Young. "We combine just the right amount of heat with the unique flavor of movie-theater butter to create the perfect balance that can be enjoyed by everyone," he says. 301 E. Atlantic Ave., Delray Beach; 561.243.9911; johnniebrowns.com
RECIPE
Recipe for 24 oz of sauce, good for up to 24 wings. 
For the Wing Sauce:
16 oz Frank's RedHot
8 oz movie theater butter-flavored oil
½ tsp garlic powder
½ tsp onion powder
¼ tsp xanthan gum
Combine everything except the oil in a blender and mix until well-incorporated. While the blender is running, slowly drizzle in the popcorn butter oil until emulsified. Store at room temperature. Never has to be refrigerated.
For the Chicken Wings:
Fry wings or bake until golden brown and crispy, then remove and let sit for a moment to let the exterior cool slightly so sauce adheres better. Toss wings in wing sauce (see above) so it evenly coats all the wings. Pile the coated wings in the center of a plate and serve with a small bowl of bleu cheese sauce, carrots and celery sticks.