JetASAP: The Must-Have Charter App for Travelers Who Fly Private
Just when you thought it couldn't get any better...It got better.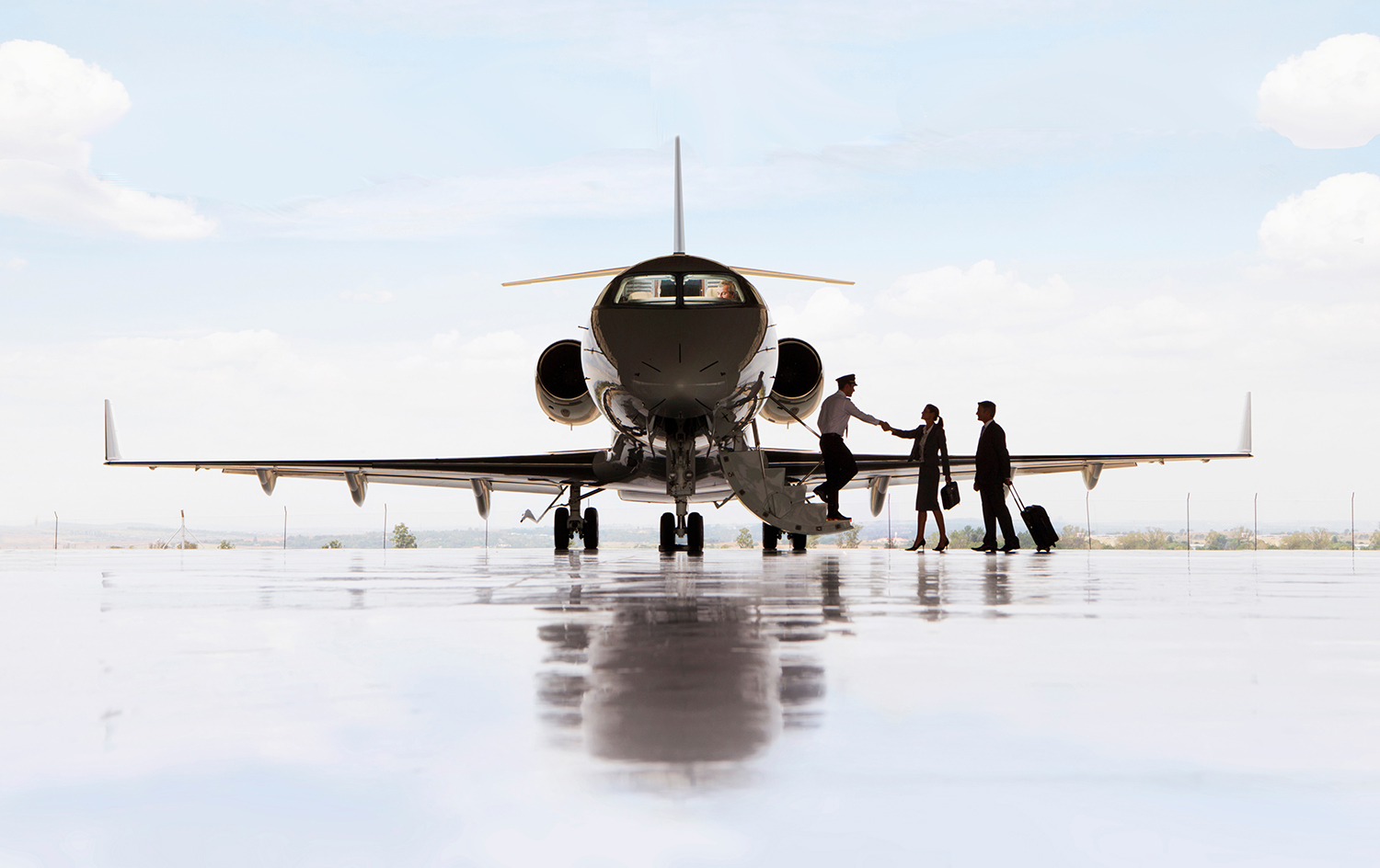 It seems that these days, there's a mobile app for just about anything, and private jet charter is no exception. Between the myriad apps and services available, finding the best option that's right for you is easier said than done. However, every once in a while, something comes along that's a true game- changer—and JetASAP is just that.
Pre-COVID, chartering an aircraft was a pretty consistent affair, with charter supply being plentiful enough that good pricing could be found on a regular basis. Post-COVID, demand went through the roof, and finding a plane— much less at a good price—became a daily challenge no matter where you fly. Between finding a flight or even an operator to contact directly and trying to understand if a given quoted price is a good value considering the route or time of year, chartering has become a complicated and confusing affair. That's where JetASAP comes in.
The company began as a free service that allowed fliers to request live, human- generated quotes from charter operators for submitted trip requests and then connect with them directly to ask questions or book. However, with skyrocketing demand and limited supply, JetASAP has responded by rapidly rolling out a whole host of new features to help flyers navigate the often murky waters of the charter market.
JetASAP has focused on the exact pain points so often encountered by beleaguered flyers in order to provide a truly useful set of tools that makes the service a must-have. Specifically, the company has focused on four new features to help app subscribers take control of their travel.
JetRATE
In addition to allowing subscribers to post the aforementioned trip requests and receive live bookable quotes, the company has also spent the last few months perfecting JetRATE, its state-of-the-art pricing guidance model. Using both current and historical data to determine pricing trends for all categories of aircraft, a JetRATE value is provided automatically each time a trip request is entered based on route and aircraft size. Such guidance helps both new and seasoned travelers understand current pricing trends and book with confidence, knowing that they're paying current market rates. After all, today's sticker shock may be tomorrow's good deal, and understanding the difference is the key to not overpaying. The best part is that, just like with all of JetASAP's services, JetRATE is always available to guide you, regardless of where you may end up sourcing or booking your trip.

JetSEARCH
Beyond JetRATE, the company also rolled out JetSEARCH, its comprehensive charter operator search feature that allows subscribers to quickly find operators by name, location, aircraft size, safety rating or any combination thereof. JetSEARCH makes it a snap to find operators with a specific safety rating and aircraft size anywhere in the U.S. in just a couple of clicks.
JetASAP has also made it easy for subscribers to find general charter operator availability, as well as timely one-way flights and value-priced empty legs. Previously, such information was the sole purview of industry insiders, but the company has democratized this information to make sourcing easier than ever before. Each listing includes buttons to quickly email or call operators to confirm availability and pricing directly.

TripMATCH
As the newest addition to JetASAP's services, TripMATCH makes things even easier for subscribers. The feature automatically matches subscriber trip requests and travel preferences with available operators. Subscribers are then alerted of any matches and provided with operator contact information to easily take the next step.

TripSUPPORT
Finally, yet perhaps most exciting, subscribers can now obtain discounted optional aircraft mechanical coverage and support via JetASAP's exclusive partnership with Charter Flight Support. Much like travel interruption insurance found in the commercial airline world, Charter Flight Support covers you if your charter flight gets canceled due to a plane breaking, or what the charter industry refers to as an aircraft mechanical. In such a case, the company covers 100% of the price difference between the cost of your originally booked trip and the cost of any replacement flight.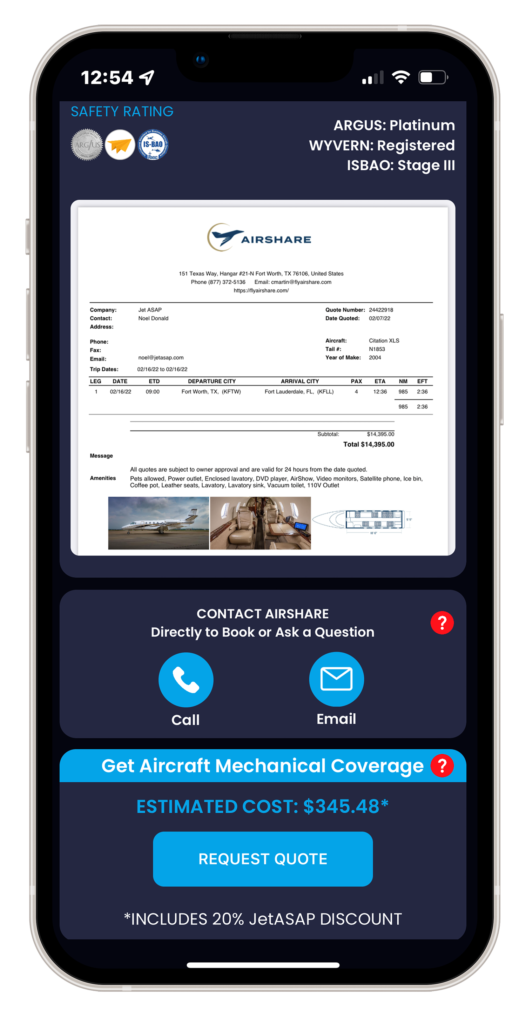 As an example, if you book a trip for $15,000, and it gets canceled up to 10 days before you depart, Charter Flight Support's team will immediately source a new flight for you directly, and if that replacement flight costs $30,000, Charter Flight Support will cover the extra $15,000. The best part is that the coverage cost is just a small percentage of your charter cost, and, in this case, only $450. JetASAP makes things even better by offering subscribers an additional 20% off standard rates, providing you peace of mind that you're covered—regardless of where you book your trip.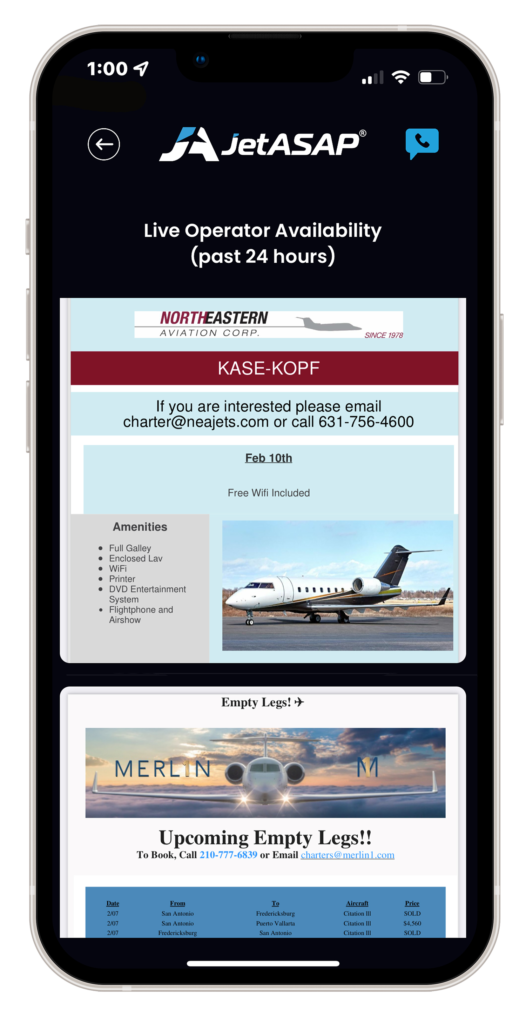 So, what does all of this charter goodness cost? JetASAP's subscription is just $999 for the entire year, and the company even offers a free seven-day trial so that you can experience all that the company has to offer before signing up. But sign up you will, because becoming a subscriber is one of the easiest decisions you'll ever make if you fly privately.
Regardless of whether you charter a few times a year or regularly, JetASAP is the one app you need before you book your next charter flight.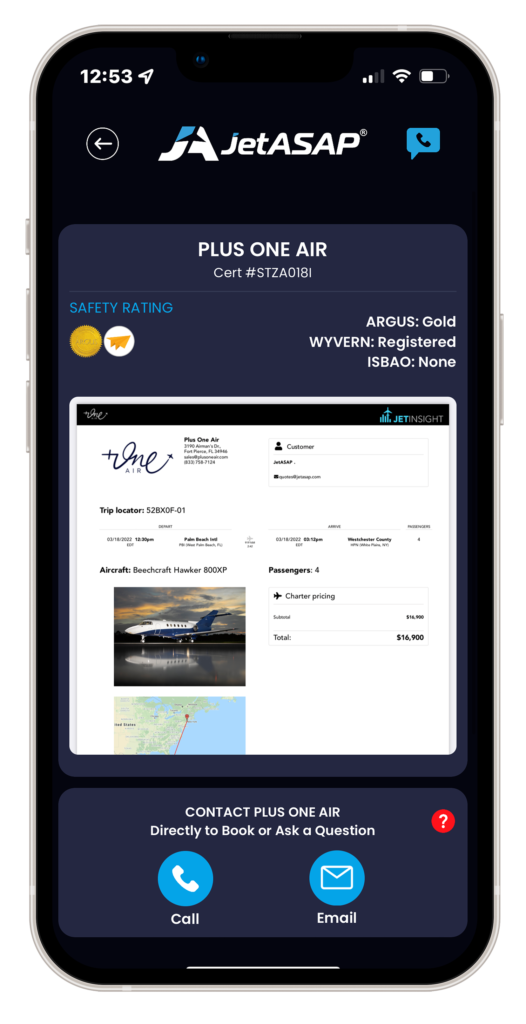 For more information, visit JetASAP.com or download the app from the Apple App Store.
This story is from our 2022 Annual National and Florida editions. Read more here.