Hutong Miami – A Fresh Take on Chinese Cuisine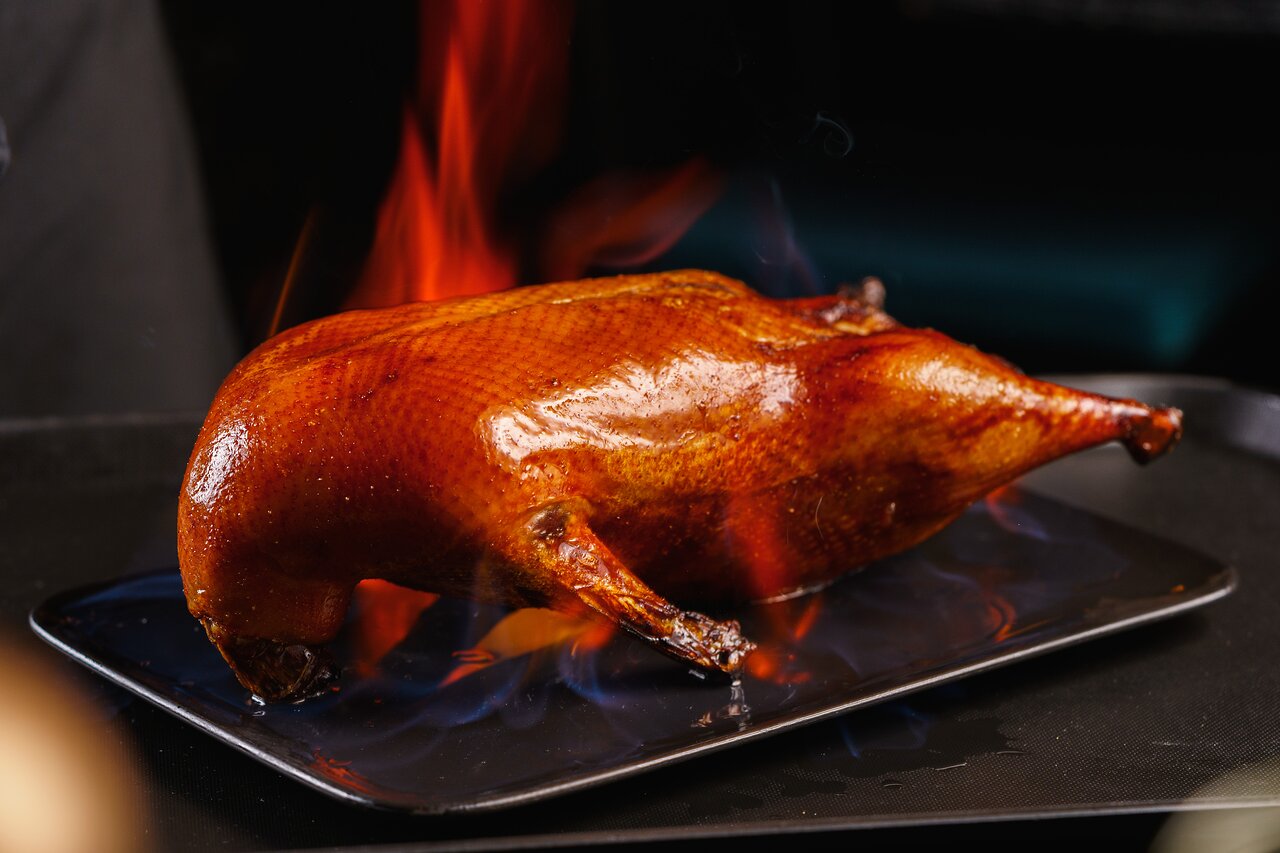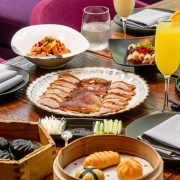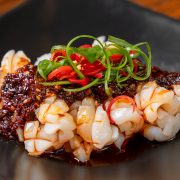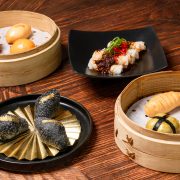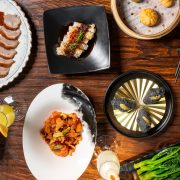 View Gallery
From its home in Hong Kong, Hutong brings a fresh take on Chinese cuisine with its occasionally fiery Northern Chinese dishes, served in a chic space inspired by the vibrant Miami art scene combined with traditional Chinese design elements. Hutong joins Aqua Restaurant Group's international collection of award-winning concepts and portfolio of restaurants in Hong Kong, Beijing, London, Dubai, NYC and Miami.
Hutong's menu incorporates signature dishes from Hong Kong and London as well as new dishes created exclusively for the Miami restaurant. The signature Red Lantern is served to the table in a traditional Chinese wood basket overflowing with red Sichuan dried chilies. Crispy pieces of soft-shell crab nestle between them, infused with spices and lip-numbing chili essence. The Halibut Red Star Noodles are served in a clear spicy broth. The red pepper star is opened at the table to reveal the aromatic halibut, noodles and crunchy gong choy.
No Northern Chinese menu would be complete without Peking Duck. Hutong's Flaming Duck is air-dried for 36 hours and infused with the finest Sichuan green chillies, star anise, ground black pepper and homemade chilli paste, which contribute to the duck's perfectly crisp skin. It is then roasted for forty minutes before it is set alight table-side with Chinese rose wine and rum.
Their Chefs have taken traditional recipes and introduced innovative ingredients such as Rosé Champagne and lobster. In the Wagyu Beef Millefeuille, tender Wagyu beef is beautifully encased with flaky "millefeuille" pastry that melts in the mouth. Hutong's famous Dim Sum Platter comprised of Sichuan Peppercorn Prawn, Mahi Mahi Fish, Prawn & Black Truffle and Wild Mushroom & Spinach is served for lunch and dinner.
Inside the main room and towering above diners and drinkers, unique to the Miami location, lies Hutong's version of China's famous "Great Wall". The 70-foot-long wall of hand-carved Chinese wood doors and panels start to pulsate as night sets in to an amazing display of color and light – with the doors opening and closing in front of your very eyes. Around the walls of the triple-height room are 35,000 grey antique bricks, hand chiseled and transported from an architectural salvaged 1930s building in China. At the far end of the dining room stands wooden dynasty lattice screens hand-carved by Chinese craftsmen and embellished with intricate designs.
Guests can continue their experience in the adjoining bar and outdoor garden terrace with exotic cocktails and libations that take inspiration from Chinese herbs and spices. Signature cocktails include the Comfortably Numb, Ancient Old Fashioned, Emperor Qin, and many more. In addition to the cocktails, Hutong offers an extensive wine and champagne list to pair with the dishes.