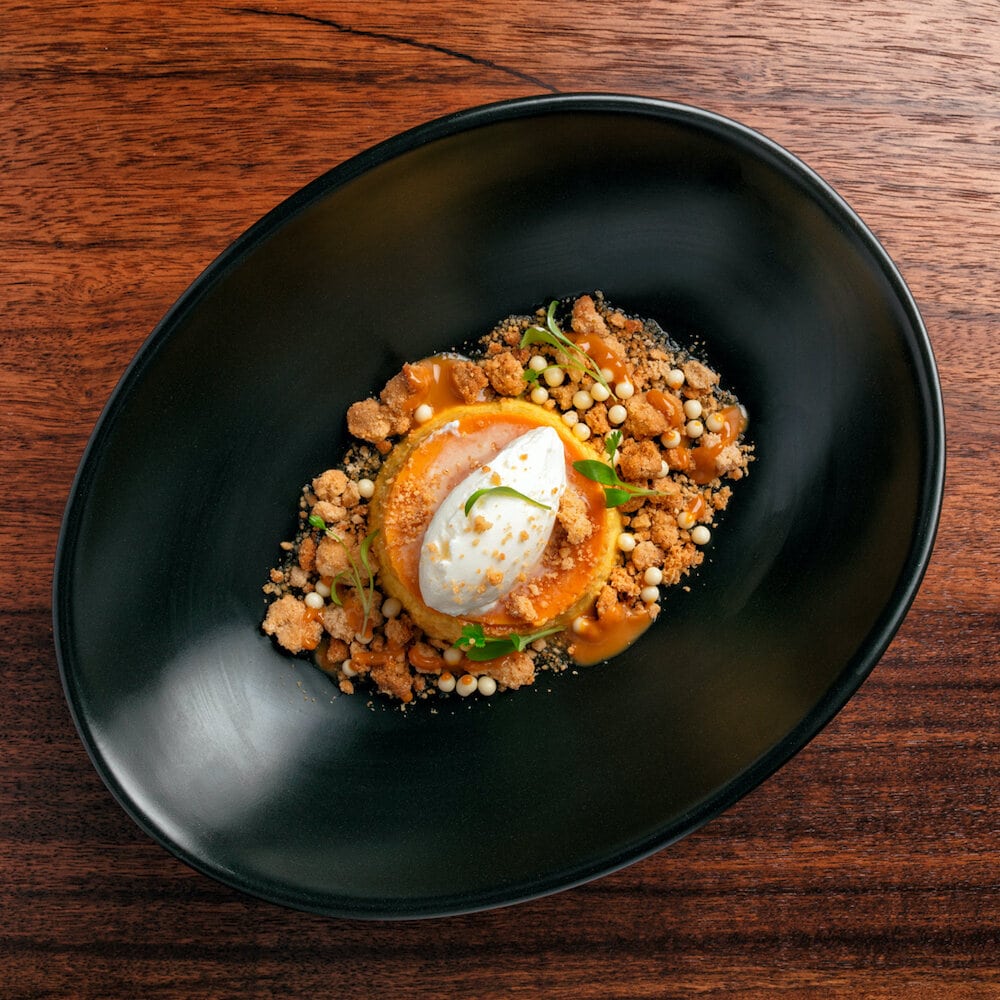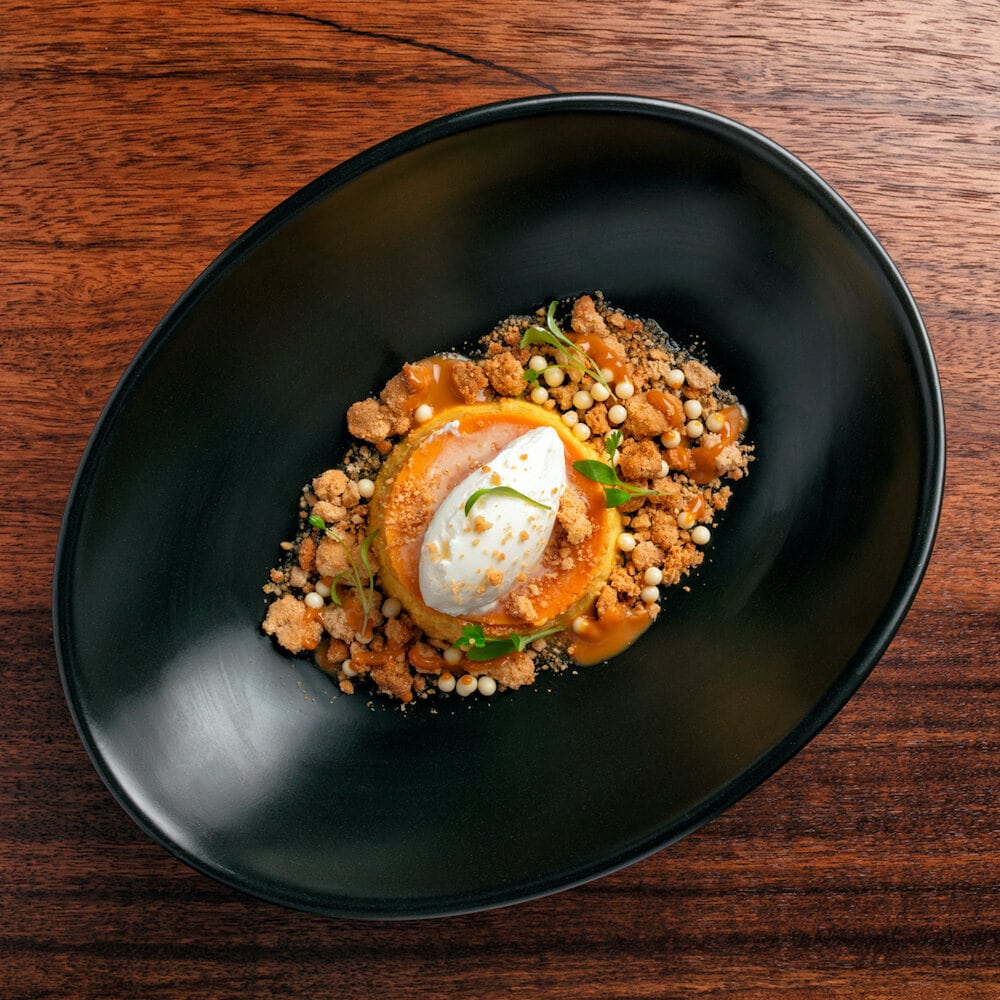 Galley Restaurant's Flan
Chef Guillermo P. Eleicegui perfected his craft at Faena Hotel Buenos Aires before heading to Miami to helm the kitchens at both Sugarcane Raw Bar and Delano South Beach. Now, he oversees Galley Restaurant at Hilton West Palm Beach. "My passion for cooking stems from my upbringing," Eleicegui says. "I enjoy making dishes that feature authentic flavors and technique from my Argentinian roots, including my flan."
RECIPE
Prep Time: 30 minutes
Cook Time: 60 minutes
Ingredients:
5 eggs
½ tbsp vanilla
2 cups warm milk
½ cup sugar for flan
Dulce de leche or whipped cream as needed
½ cup sugar for caramel
For the Caramel: In a skillet, add a little of the sugar. As the sugar starts to melt, stir with a wooden spoon. Add a little more sugar and continue to stir. Add the rest of the sugar and keep stirring until all the sugar has melted and turned brown. Immediately pour the caramel into a cake pan (about 8-9 inches) and carefully rotate the pan as the caramel cools down. Ensure the whole bottom surface is covered (you may need to use the spoon to spread the caramel). Set aside. Tip: Be extremely careful; the hot caramel will make the cake pan very hot. Handle with caution.
For the Flan: Add the remaining sugar and the vanilla to the center of a large bowl. Warm the milk, then add it to sugar. Stir well. Add the eggs and stir gently with a whisk (the eggs do not need to be beaten completely). Pour the mixture into the caramelized cake pan and cover with foil. Place this pan in a larger pan and fill with hot water until half the mold is submerged. Place the water bath in the oven and bake at 320 F for 1 hour. After 1 hour, check to make sure the flan has set; if not, cook a little longer.
Let the flan cool in the refrigerator for at least 3 hours. When ready, loosen the edges with a knife and flip onto a plate. Ensure the plate has a lip to catch the caramel. Serve chilled with dulce de leche or whipped cream.
600 Okeechobee Blvd., West Palm Beach; 561.231.6100; hiltonwestpalmbeach.com