Florida Arts & Culture Guide
Florida has more to offer than just fantastic weather, beautiful beaches, the longest coastline in the contiguous United States, native flora and fauna, and fun theme parks—discover the Sunshine State's abundant art and culture scene.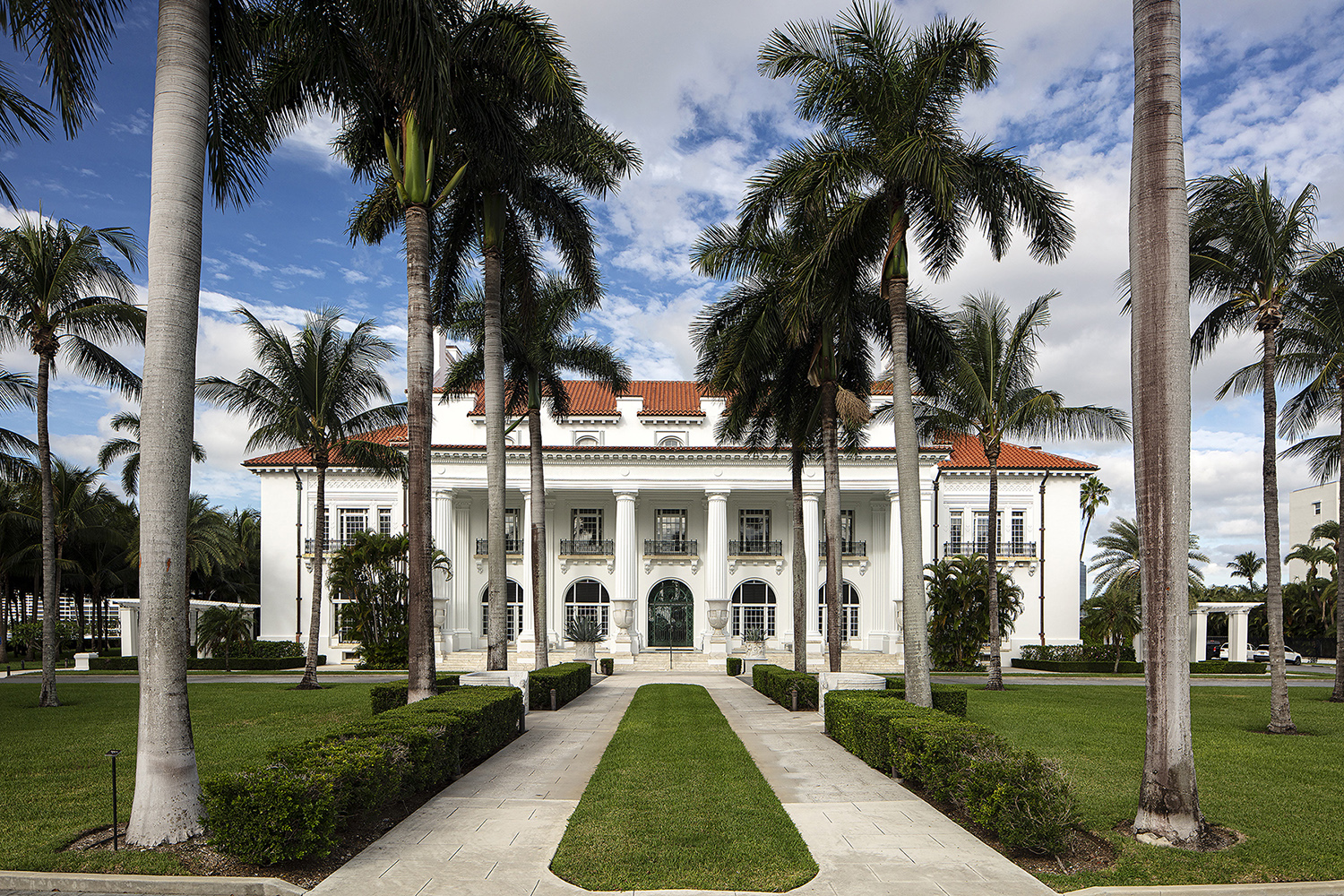 Flagler Museum, Palm Beach
MIAMI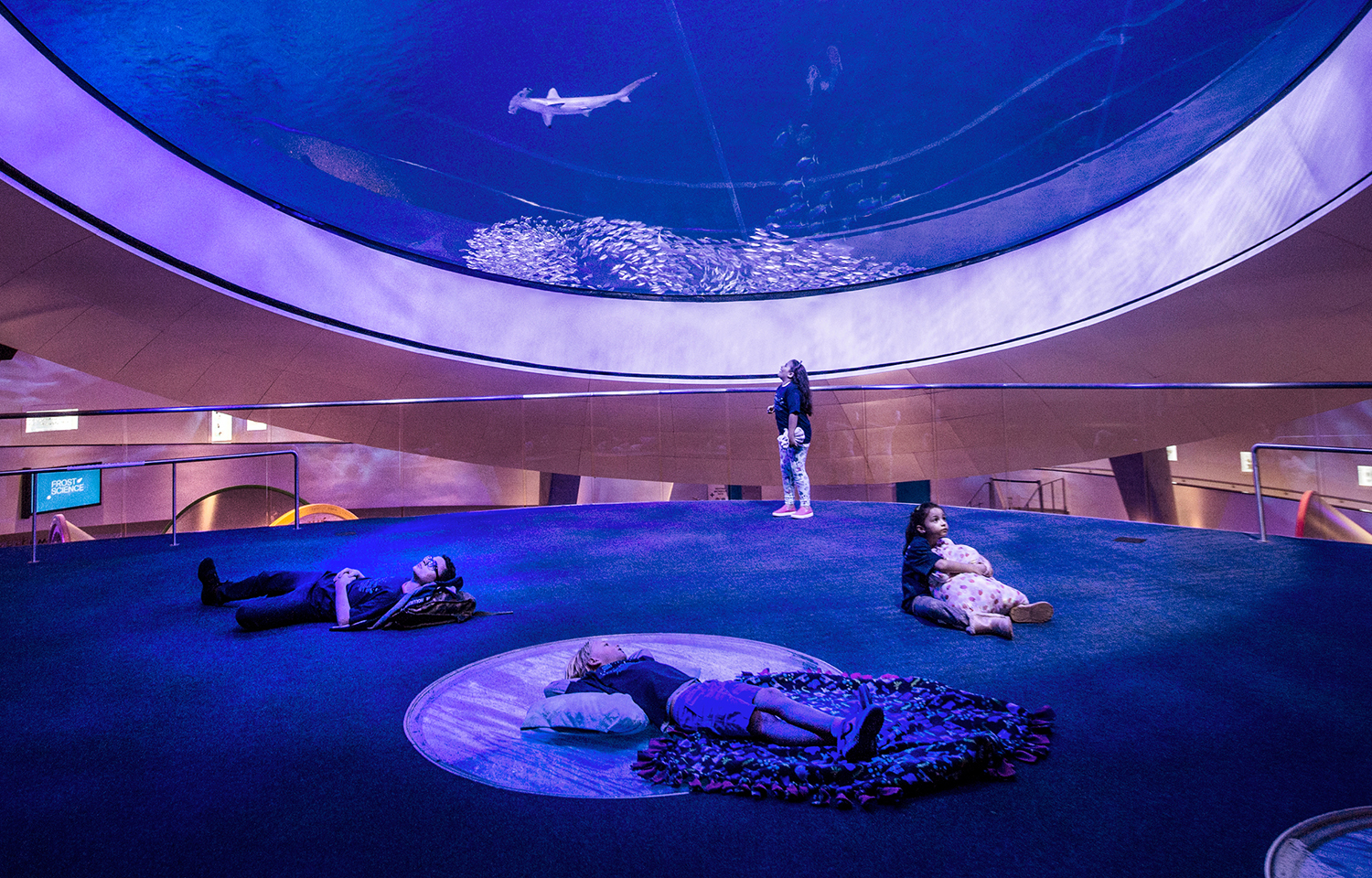 Phillip & Patricia Frost Museum of Science
Located in downtown Miami, this science museum is one of the only institutions worldwide that boasts both a state-of-the-art planetarium and aquarium. Not only that, the facility has some of the best views of the Magic City skyline. 1101 Biscayne Blvd., Miami; 305.434.9600; frostscience.org
Pérez Art Museum Miami (PAMM)
Designed by the renowned architectural firm Herzog & de Meuron, this museum houses a vast collection of international art from the 20th and 21st centuries. 1103 Biscayne Blvd., Miami; 305.375.3000; pamm.org
Institute of Contemporary Art, Miami
ICA Miami provides a platform for local, emerging and under-recognized artists and is dedicated to promoting experimentation in contemporary art. 61 NE 41st St., Miami; 305.901.5272; icamiami.org
Rubell Museum
Tucked away in the burgeoning Allapattah neighborhood, this museum founded by collectors Don and Mera Rubell consists of 40 galleries, a library and a restaurant. It is the largest contemporary art museum in the Southeast. 1100 NW 23rd St., Miami; 305.573.6090; rubellmuseum.org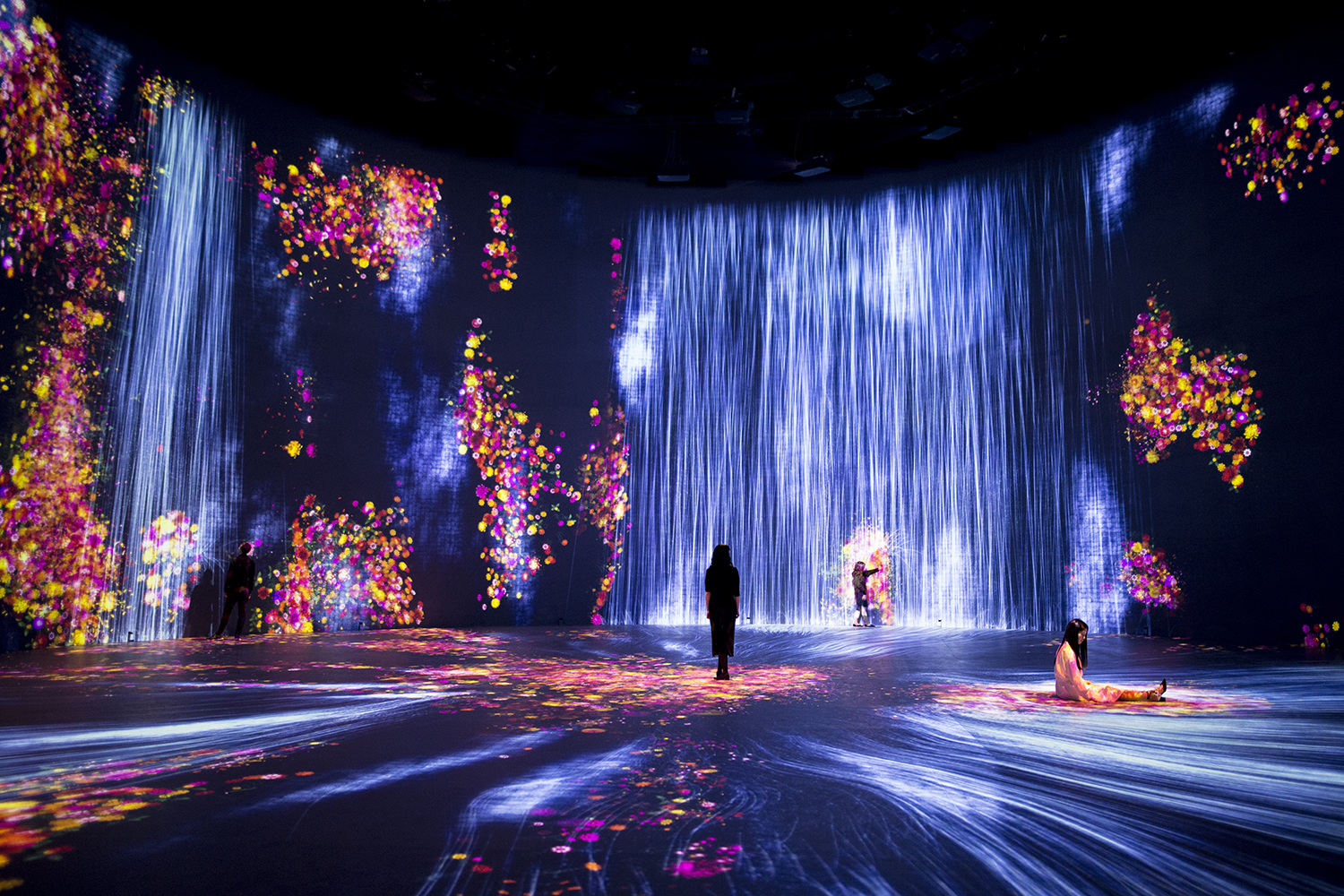 Superblue Miami
Across the street from the Rubell Museum, this high-tech space features engaging and immersive experiential art installations. 1101 NW 23rd St., Miami; 786.697.3414; superblue.com
Bakehouse Art Complex
BAC has been a staple since 1987. In addition to exhibition galleries, it features art studios that are open for viewing, including woodworking, ceramics and welding areas, as well as a photo lab. 561 NW 32nd St., Miami; 305.576.2828; bacfl.org
The Bass Museum of Art
John and Johanna Bass bequeathed their art collection to the city of Miami Beach in 1964. The museum displays its exhibits within the original Miami Beach Public Library, which includes antiquities, English portraiture, contemporary photography, and Renaissance and Baroque art. 2100 Collins Ave., Miami Beach; 305.673.7530; thebass.org
HistoryMiami Museum
This museum's mission is to gather, preserve and celebrate Miami's history. Exhibitions include archaeological finds, Seminole artifacts and one of the most comprehensive collections of Pan American Airways memorabilia. Visitors can also take part in city tours. 101 W. Flagler St., Miami; 305.375.1492; historymiami.org
Museum of Contemporary Art North Miami
Known as the venue "where new art is discovered," MOCA leads the way for modern artists to connect with their audience. Visitors are treated to a blend of emerging and established global artists working in a mix of media that provokes thought and reflection about popular culture. 770 NE 125th St., North Miami; 305.893.6211; mocanomi.org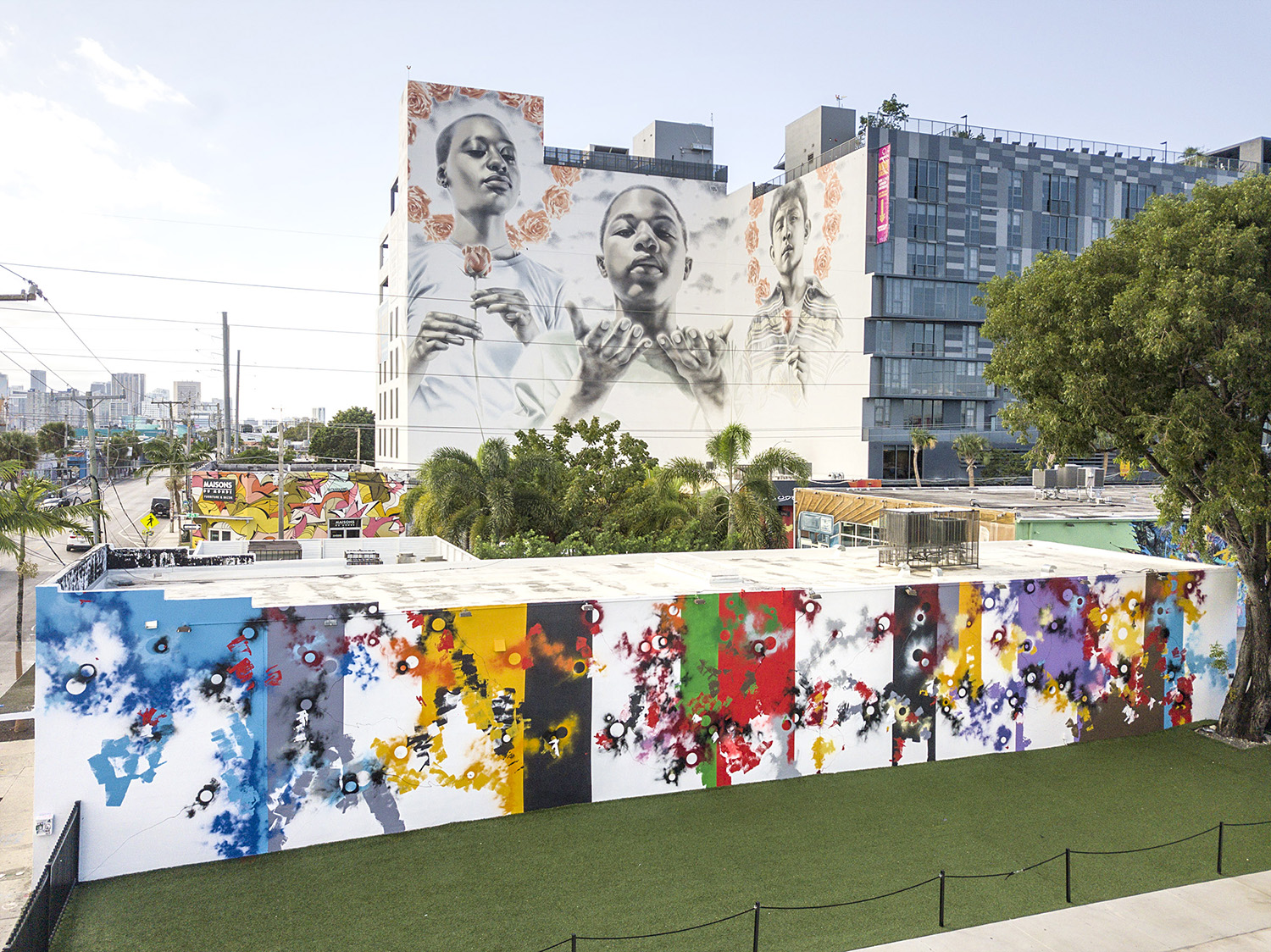 Wynwood Walls
Conceived by the late developer Tony Goldman, Wynwood Walls is considered the art epicenter of Wynwood and has brought some of the world's greatest street artists to Miami. 266 NW 26th St., Miami; 305.531.4411; thewynwoodwalls.com
Vizcaya Museum & Gardens
Step into the Gilded Age. Originally built as a winter villa for businessman James Deering in the early 1900s, this Florida landmark serves as a museum and garden with a wide variety of art from the 15th to 19th centuries. 3251 S. Miami Ave., Miami; 305.250.9133; vizcaya.org
The Wolfsonian–FIU
A design museum in the heart of Miami Beach's Art Deco District, The Wolfsonian houses an extraordinary collection of modern art and design from the mid-19th to mid-20th centuries. 1001 Washington Ave., Miami Beach; 305.531.1001; wolfsonian.org
Lowe Art Museum
Located on the University of Miami campus, this museum houses a collection of American, European, Asian, African, pre-Columbian, Native American, Greco-Roman, Renaissance and Baroque art. 1301 Stanford Drive, Coral Gables; 305.284.3535; miami.edu/lowe
Artechouse Miami
This South Beach art venue showcases experiential and technology-driven installations by pioneers in immersive sensory art.
736 Collins Ave., Miami Beach; artechouse.com
BROWARD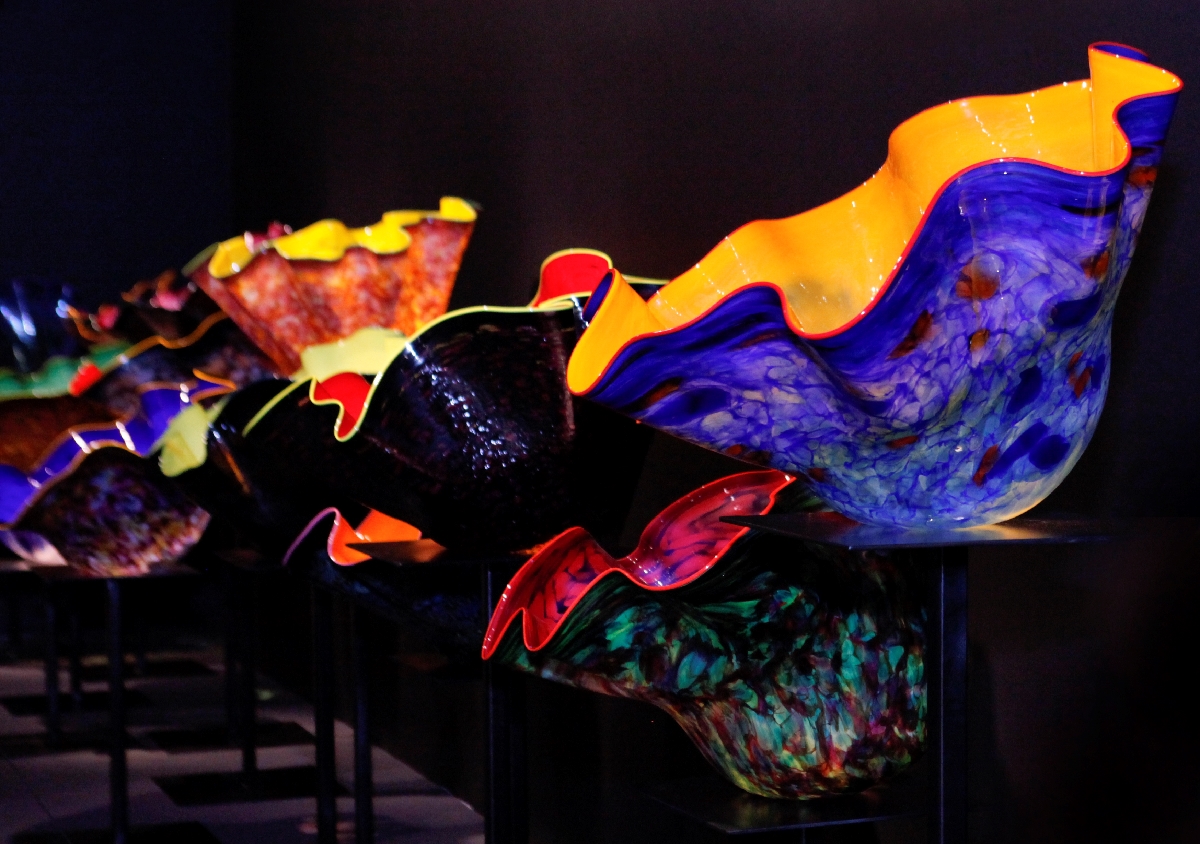 Wiener Museum of Decorative Arts
The acclaimed South Florida museum celebrates the fired arts of ceramic and glass, showcasing works by Wedgwood, Royal Doulton, Lladró, Lalique and Chihuly. 481 S. Federal Highway, 2nd Floor, Dania Beach; 954.376.6690; wmoda.com
NSU Art Museum Art Fort Lauderdale
You can't miss this downtown Fort Lauderdale cultural institution with its Technicolor-esque paint dripping down its exterior—the original building designed by renowned architect Edward Larrabee Barnes. The permanent collection contains more than 7,500 works of contemporary art. 1 E. Las Olas Blvd., Fort Lauderdale; 954.525.5500; nsuartmuseum.org
History Fort Lauderdale
Housed in the historic New River Inn, this museum brings stories of the diverse Fort Lauderdale community to life through educational experiences, artifact preservation and innovative cultural exhibits. 231 SW Second Ave., Fort Lauderdale; 954.463.4431; historyfortlauderdale.org
Museum of Discovery & Science (MODS)
Discover animal encounters and the amazing Everglades in the Florida EcoScapes exhibit, take a ride to Mars, soar through the skies in an FA-18 cockpit, or immerse yourself in a six-story-high film adventure at the AutoNation IMAX 3D Theater. 401 SW Second St., Fort Lauderdale; 954.467.6637; mods.org
Coral Springs Museum of Art
Both a performance theater and an art venue, this museum engages the local community with art education, specialty programs and exhibits. 2855A Coral Springs Drive, Coral Springs; 954.340.5000; coralspringsmuseum.org
BOCA RATON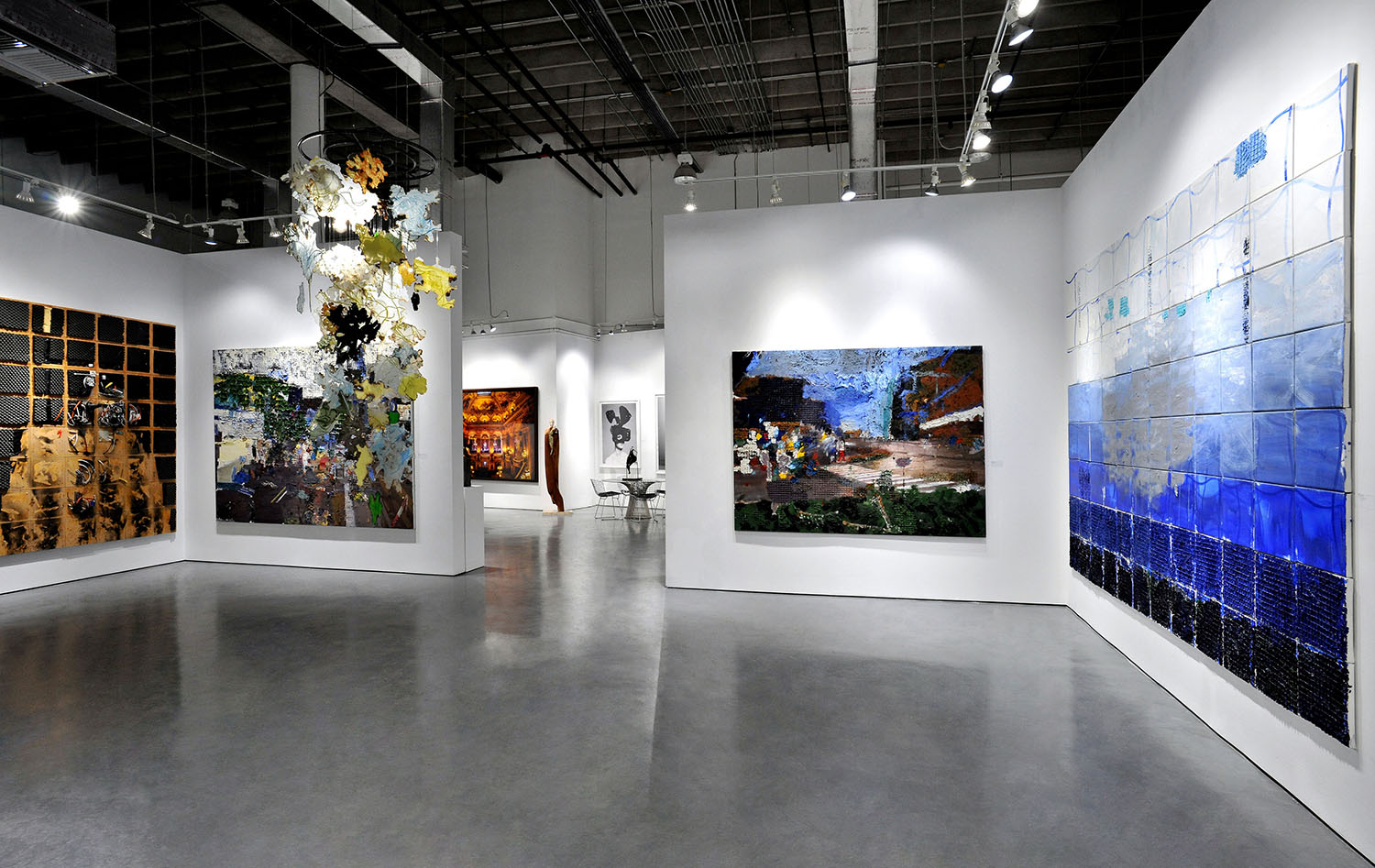 Rosenbaum Contemporary
One of South Florida's premier fine art galleries features museum-quality artwork by an international roster of postwar, modern and contemporary masters presented through nationally recognized exhibitions. 150 NW 51st St., Ste. 150-A, Boca Raton; 561.994.9180; rosenbaumcontemporary.com
The Schmidt Boca Raton History Museum
After undergoing a two-year renovation, this museum located at Boca Raton's historic town hall will transport you back in time with history tours, lectures, and interactive and immersive exhibits. 71 N. Federal Highway, Boca Raton; 561.395.6766; bocahistory.org
Boca Raton Museum of Art
Located in buzzing Mizner Park, Boca's premier art museum has a collection of more than 4,000 works by modern masters such as Degas, Arman, Matisse, Modigliani and Picasso. 501 Plaza Real, Boca Raton; 561.392.2500; bocamuseum.org
PALM BEACH
Ann Norton Sculpture Gardens
The former residence of sculptor Ann Weaver Norton has more than 100 of her works displayed throughout the studio and gardens, including nine monumental sculptures. The gardens offer a schedule of exhibitions by recognized names in an intimate residential setting. 253 Barcelona Road, West Palm Beach; 561.832.5328; ansg.org
Henry Morrison Flagler Museum
A staple of South Florida history, Whitehall was built in 1902 as a wedding present from Standard Oil co-founder Henry Flagler to his wife. Today, it is open to the public as the Flagler Museum, with guided tours, changing exhibits and special programs.
1 Whitehall Way, Palm Beach; 561.655.2833; flaglermuseum.us
Norton Museum of Art
This West Palm Beach museum is internationally recognized for its permanent collection of American, European and Chinese art, as well as contemporary works and photography. 1450 S. Dixie Highway, West Palm Beach; 561.832.5196; norton.org
Armory Art Center
The Armory hosts exhibitions, art salons, lectures and special events, as well as classes for students of all ages in ceramics, digital arts, drawing, glass fusing, jewelry, painting, printmaking and sculpture. 811 Park Place, West Palm Beach; 561.832.1776; armoryartcenter.com
Richard & Pat Johnson Palm Beach County History Museum
In a restored 1916 courthouse, this museum consists of two permanent interactive exhibits—The People Gallery and The Place Gallery—as well as a rotating exhibition gallery. 300 N. Dixie Highway, West Palm Beach; 561.832.4164; pbchistory.org
Cox Science Center and Aquarium
This indoor-outdoor venue features more than 100 hands-on educational exhibits, a 10,000-gallon fresh and saltwater aquarium, a digital planetarium, an 18-hole conservation-themed mini-golf course and an outdoor trail. 4801 Dreher Trail N., West Palm Beach; 561.832.1988; coxsciencecenter.org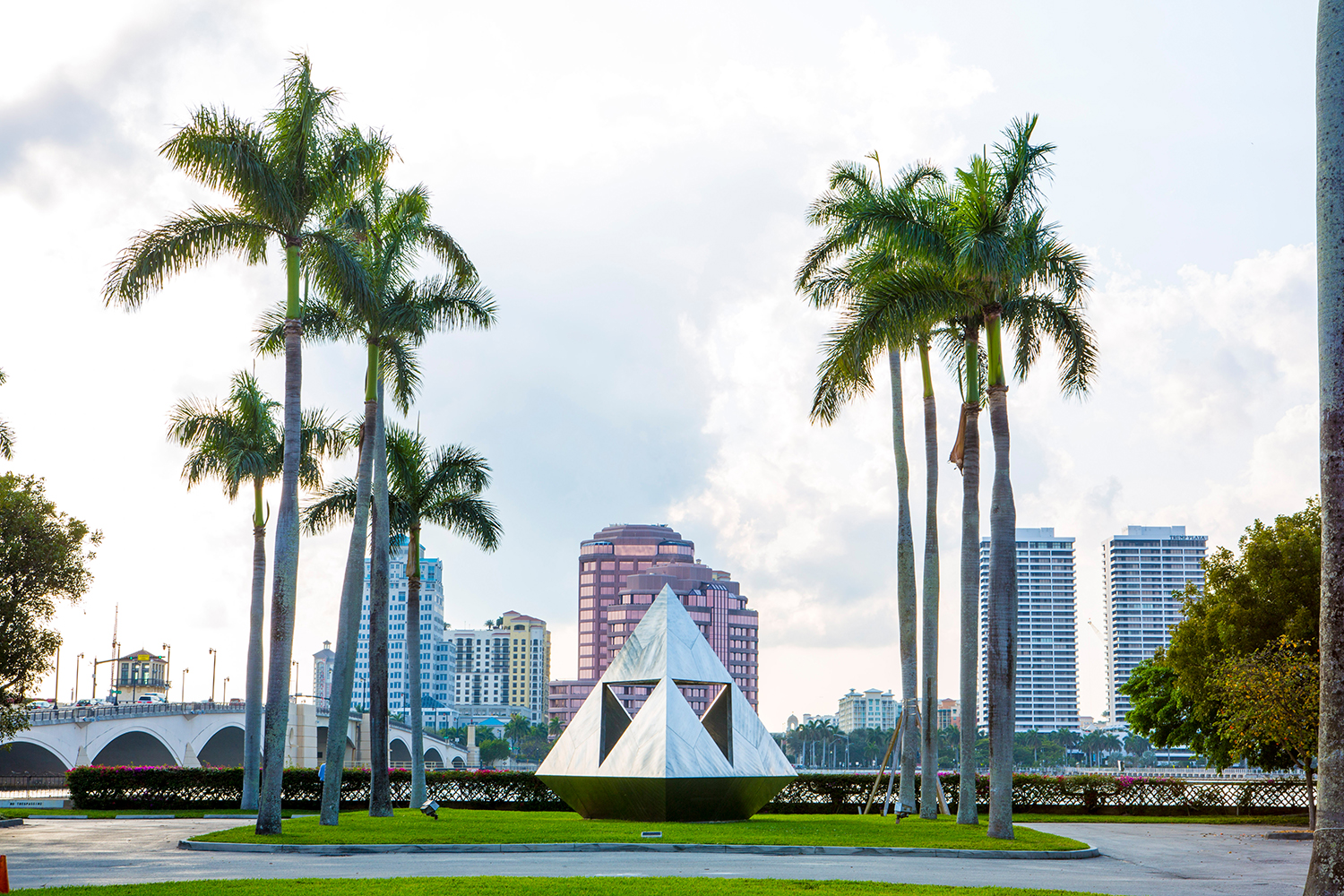 The Society of the Four Arts
A celebrated destination for art, music, drama and literature, the campus features an exhibition gallery, a 700-seat auditorium, botanical and sculpture gardens, and a state-of-the-art lifelong learning facility. 100 Four Arts Plaza, Palm Beach; 561.655.7227; fourarts.org
Blue Gallery
Mixing sophisticated flare with contemporary art, Blue Gallery is a gathering place to embrace the energy and panache of Delray Beach's downtown. The open loft-style gallery features many acclaimed contemporary artists. 600 E. Atlantic Ave., Delray Beach; 561.265.0020; bluefineart.com
NAPLES/MARCO ISLAND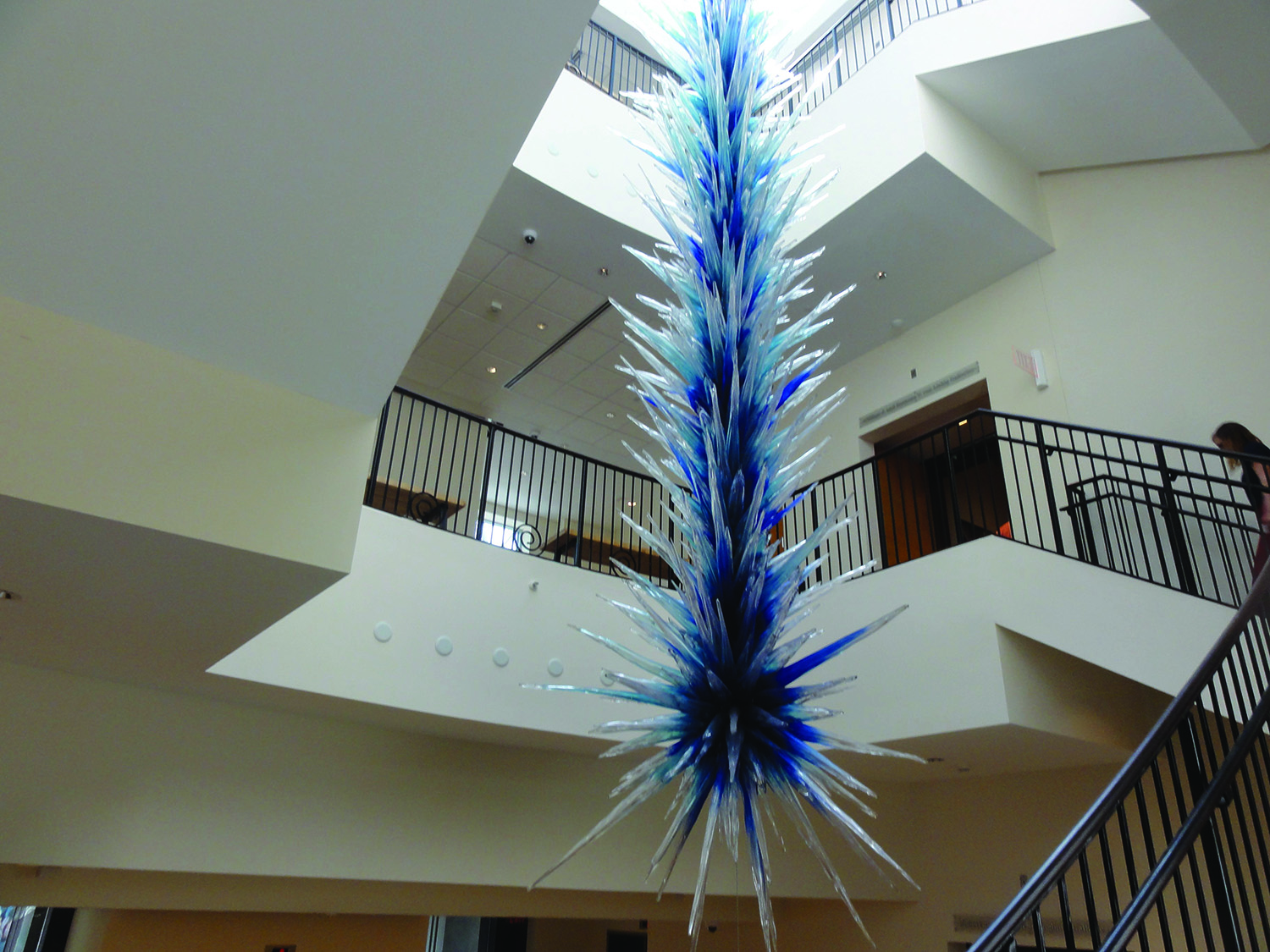 The Baker Museum
Emphasizing modern and contemporary art, The Baker Museum is one of the foremost fine art museums in Southwest Florida, with permanent installations and several annual traveling exhibitions. 5833 Pelican Bay Blvd., Naples; 239.597.1111; artisnaples.org
Revs Institute
The Revs Institute's Collier Collection presents over 100 automobiles built between 1896 and 1995. Visitors can explore one of the largest archives of automotive history ever preserved for scholars and connoisseurs alike. 2500 Horseshoe Drive S., Naples; 239.687.7387; revsinstitute.org
Golisano Children's Museum of Naples
This 38,000-square-foot museum in North Collier Regional Park is one of the finest children's museums in the United States, with several family-friendly exhibit galleries and interactive experiences. 15080 Livingston Road, Naples; 239.514.0084; cmon.org
ORLANDO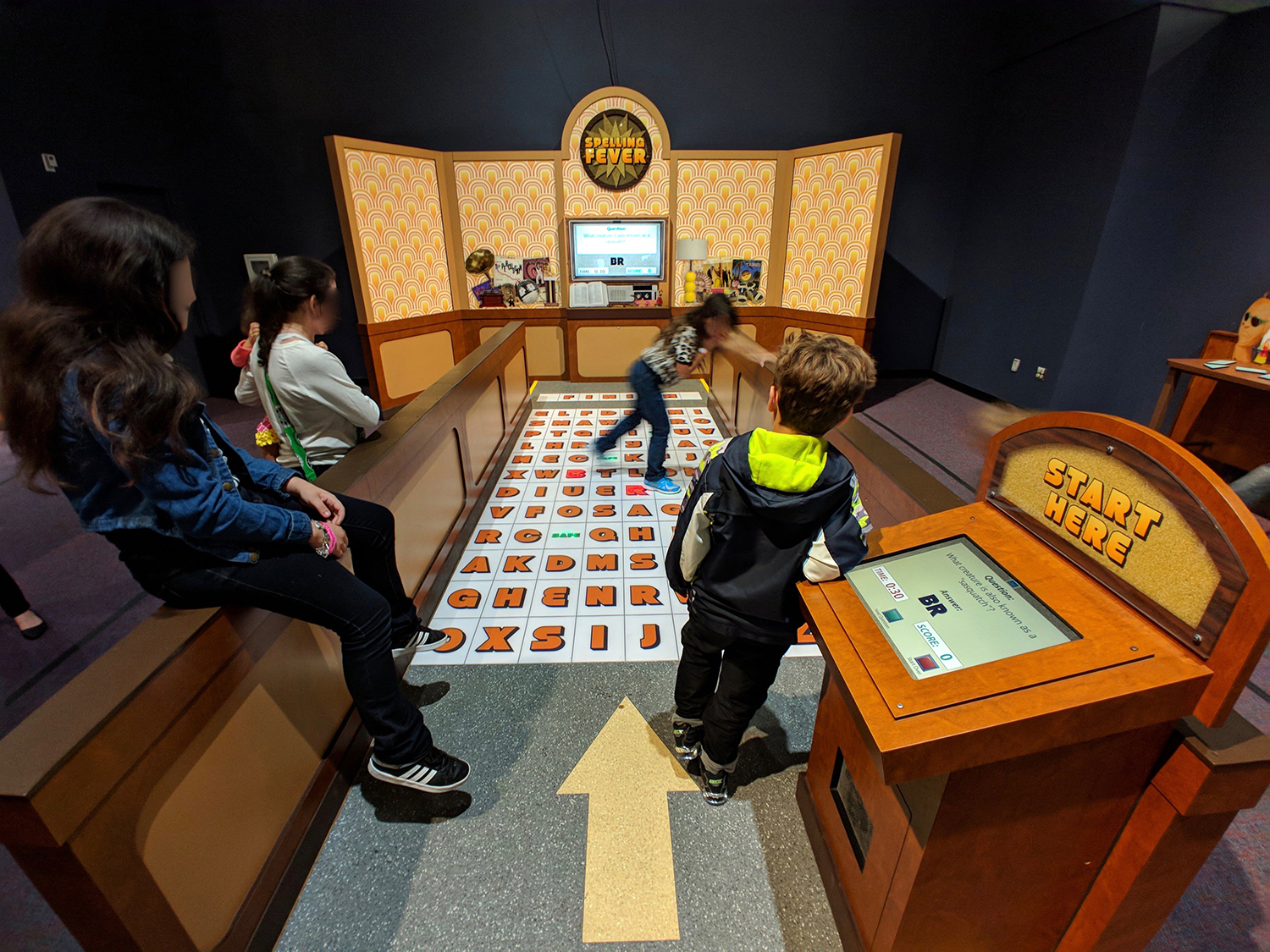 Orlando Science Center
Opened in 1955, the Orlando Science Center features four floors of interactive exhibit halls, traveling exhibitions, labs, workshops, theaters, an observatory and live shows. 777 E. Princeton St., Orlando; 407.514.2000; osc.org
Orlando Museum of Art
Founded in 1924, Orlando's leading cultural institution is dedicated to inspiring creativity, passion and intellectual curiosity. Yearly, it presents 10 to 12 on-site exhibitions and 13 off-site exhibitions, as well as enrichment programs, teacher in-service training programs, video programs, lectures and studio classes. 2416 N. Mills Ave., Orlando; 407.896.4231; omart.org
The Charles Hosmer Morse Museum of American Art
Founded in 1942 by Jeanette Genius McKean and named for her industrialist grandfather, the Charles Hosmer Morse Museum houses the largest and most comprehensive collection of the works of American artist Louis Comfort Tiffany. 445 N. Park Ave., Winter Park; 407.645.5311; morsemuseum.org
Orange County Regional History Center
Housed in a historic courthouse in downtown Orlando, this Smithsonian affiliate museum offers four floors of exhibits presenting local and regional history starting 12,000 years ago. 65 E. Central Blvd., Orlando; 407.836.8500; thehistorycenter.org
Albin Polasek Museum & Sculpture Gardens
Listed on the National Register of Historic Places, the Albin Polasek Museum & Sculpture Gardens is home to more than 200 works by Czech-born American sculptor Albin Polasek. The museum also offers guided tours of the residence and chapel. 633 Osceola Ave., Winter Park; 407.647.6294; polasek.org
SARASOTA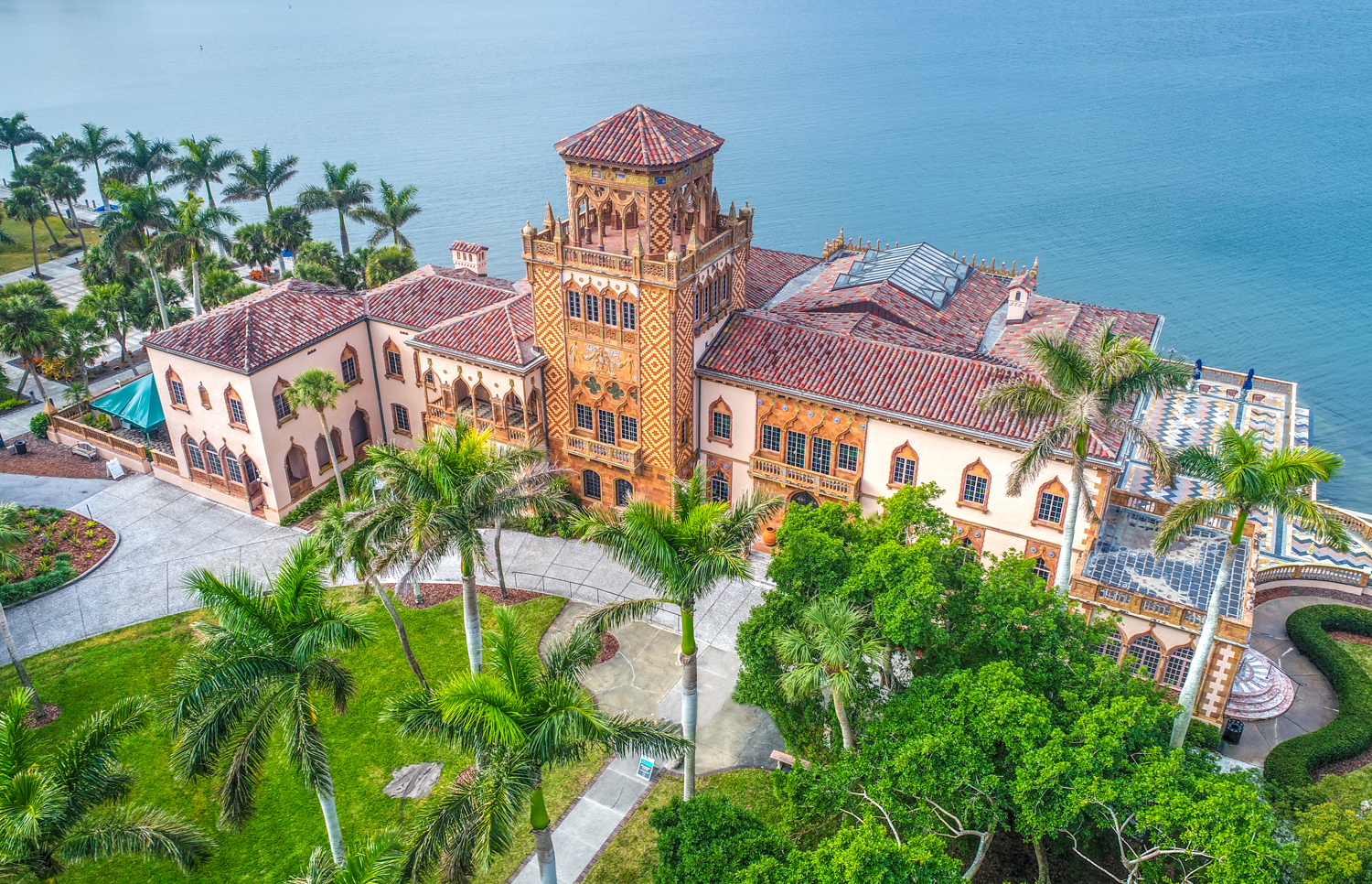 The John & Mable Ringling Museum of Art
Established in 1927 as the legacy of Mable Burton Ringling and John Ringling for the people of Florida, the official state art museum includes works by Rubens, Titian, Gainsborough and Velazquez. Visitors can also tour the magnificent Ca' d'Zan mansion and its expansive gardens. 5401 Bay Shore Road, Sarasota; 941. 359.5700; ringling.org
Marietta Museum of Art & Whimsy
Dedicated to the importance of positive and whimsical art, this museum houses a collection of lighthearted paintings, sculptures and stained glass. The outdoor gardens feature historic canopied oak trees, cascading orchids and indigenous tropical plants where guests are invited to tap into their inner child and imagination. 2121 N. Tamiami Trail, Sarasota; 941.364.3399; whimsymuseum.org
Sarasota Art Museum
The three-year-old Sarasota Art Museum of Ringling College spotlights the city's diversity with a cross section of modern and contemporary art. The range of exhibits displays the museum's commitment to bringing international artists, curators and thinkers to Sarasota. It's located in the Old Sarasota High School, a long-standing city landmark. 1001 S. Tamiami Trail, Sarasota; 941.309.4300; sarasotaartmuseum.org
Sarasota Classic Car Museum
Open since 1953, the Sarasota Classic Car Museum is the second-oldest continuously operating antique car museum in the nation. The 60,000-square-foot facility features more than 75 antique, exotic, European and one-of-a-kind classic automobiles spanning over a century, displayed in rotating exhibits. 5500 N. Tamiami Trail, Sarasota; 941.355.6228; sarasotacarmuseum.org
Art Center Sarasota
This nearly 100-year old art center is a member-based organization that engages the community through dedicated volunteers, open calls to artists, pop-up exhibitions and youth programs. 707 N. Tamiami Trail, Sarasota; 941.365.2032; artsarasota.org
ST. PETERSBURG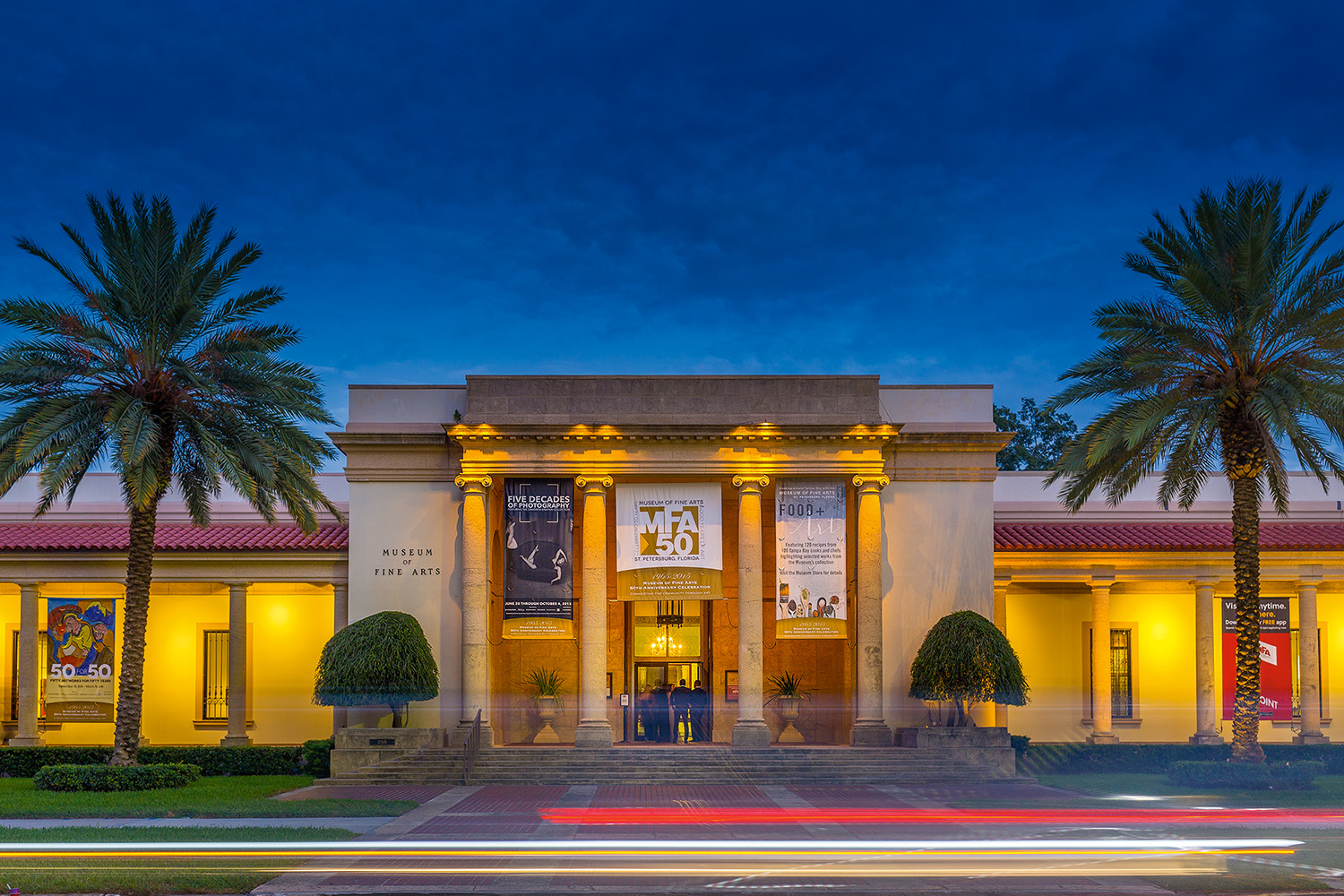 Museum of Fine Arts, St. Petersburg
The MFA has a vast collection of art and objects of antiquity from around the world, including works by Georgia O'Keeffe, Monet, Berthe Morisot, Rodin, Kehinde Wiley, Jacob Lawrence and many others. 255 Beach Drive NE, St. Petersburg; 727.896.2667; mfastpete.org
Salvador Dalí Museum
This waterfront museum houses the world's most comprehensive collection of Salvador Dalí's art outside of Spain. The state-of-the-art building has a surreal geodesic-like glass structure called the Dalí Enigma, an outdoor labyrinth, and a DNA-inspired spiral staircase leading up to the collection. 1 Dali Blvd.,
St. Petersburg; 727.823.3767; thedali.org
The James Museum of Western & Wildlife Art
Opened in 2018, this museum houses the collection of Mary and Tom James (chairman emeritus of Raymond James Financial) with more than 3,000 vivid paintings and sculptures that tell stories of Native American life, plus contemporary and traditional works. 150 Central Ave., St. Petersburg; 727.892.4200; thejamesmuseum.org
Imagine Museum
This museum invites you to explore a collection of contemporary American and international art glass masterpieces by founding and leading artists. Here, you'll discover the magic of glass, where it comes from and how the art is created. 1901 Central Ave., St. Petersburg; 727.300.1700; imaginemuseum.com
TAMPA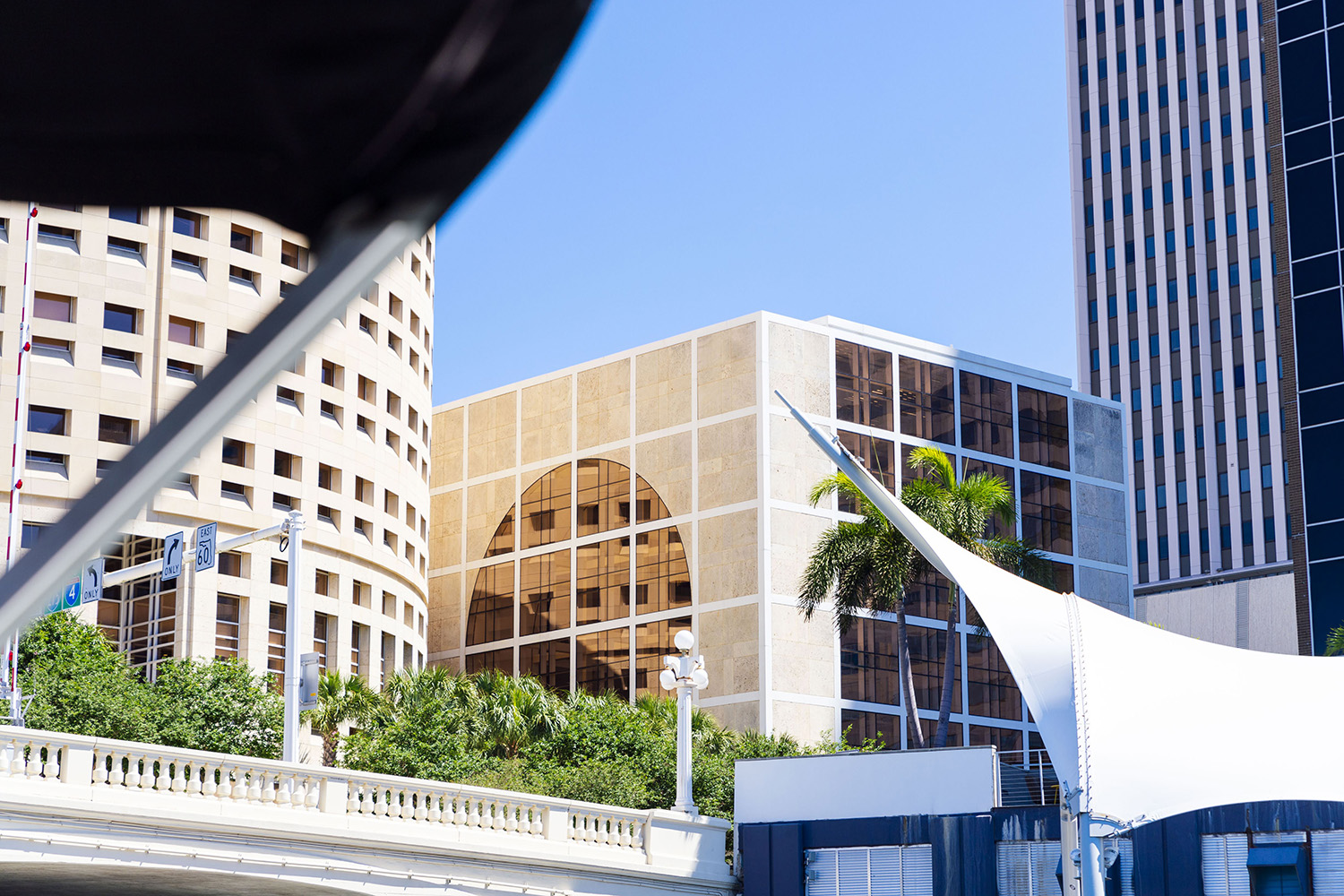 Florida Museum of Photographic Arts
FMoPA is dedicated to photographic art as central to contemporary life and culture. It collects, preserves and exhibits historical and contemporary works by internationally known photographic artists. 400 N. Ashley Drive, Cube 200, Tampa; 813.221.2222; fmopa.org
Tampa Museum of Art
Founded in 1920, this museum exhibits modern and contemporary art, as well as Greek, Roman and Etruscan antiquities, plus sculpture, photography, painting, new media and more. 120 W. Gasparilla Plaza, Tampa; 813.274.8130; tampamuseum.org
Tampa Bay History Center
This Smithsonian affiliate museum features interactive exhibits exploring 12,000 years of Florida history. 801 Water St., Tampa; 813.228.0097; tampabayhistorycenter.org
Henry B. Plant Museum
Housed in what was once a Victorian railroad resort built in 1891, this National Historic Landmark reflects the opulence of turn-of-the-century America and the vision of transportation pioneer Henry B. Plant. 401 W. Kennedy Blvd., Tampa; 813. 254.1891; plantmuseum.com
Glazer Children's Museum
Located in downtown Tampa—adjacent to the Tampa Museum of Art—this nonprofit organization is a learning laboratory where kids play, discover and connect with the world around them. 110 W. Gasparilla Plaza, Tampa; 813.443.3861; glazermuseum.org
This story is from our 2022 Annual Florida edition. Click to read more.