When interior designer Katia Bates, creative director of Innovative Creations, set out to reimagine a mansion for a valued private client, she turned not only to her artistic vision, but to the venerated brand Lalique.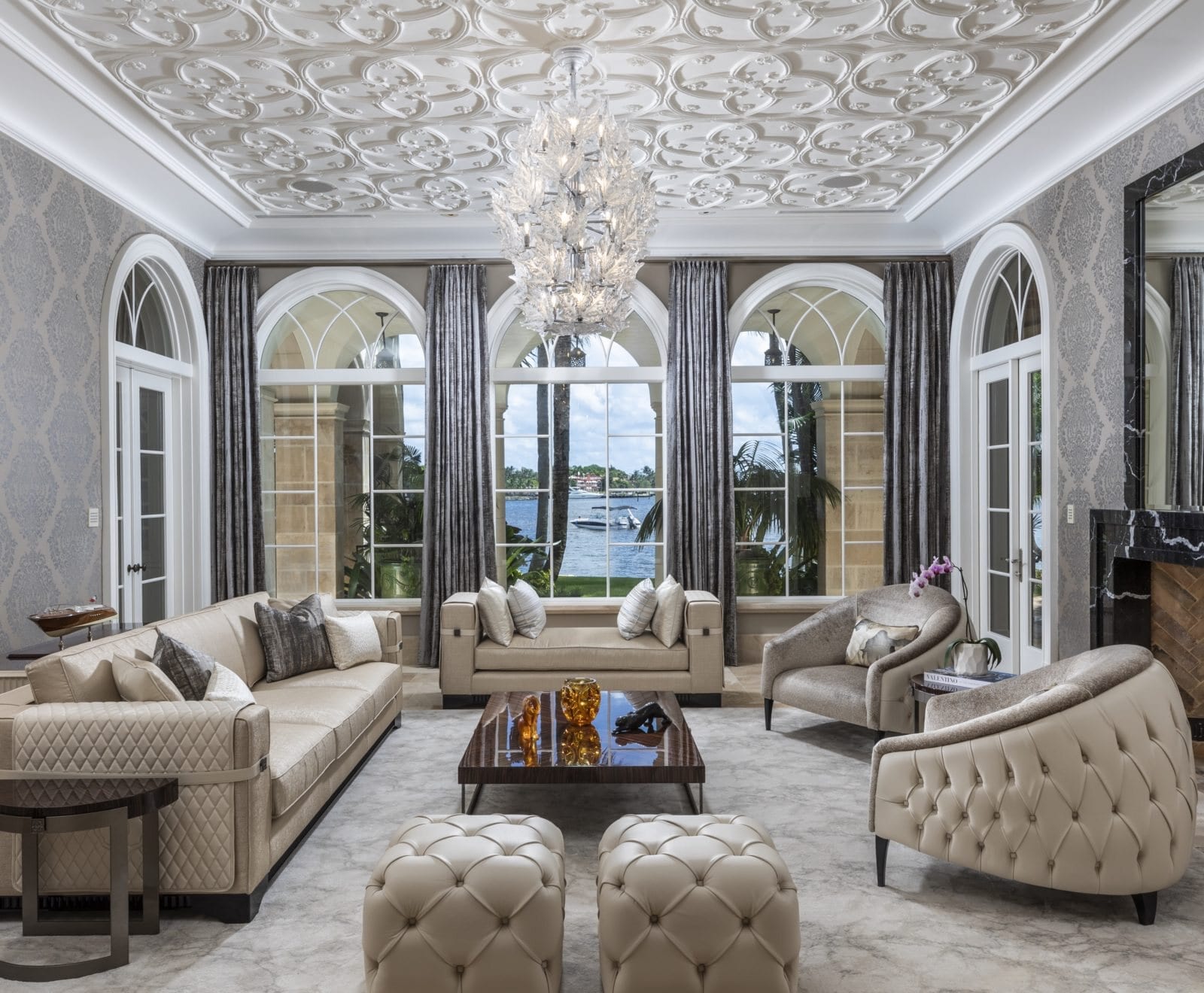 Living room design by Innovative Creations featuring Lalique - Photo by Craig Denis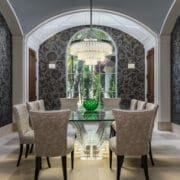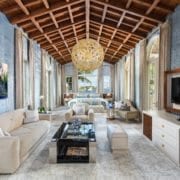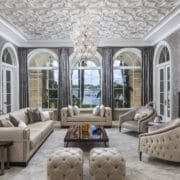 View Gallery
Dining room design by Innovative Creations featuring Lalique
"The Lalique table is a work of art that I've always loved, so I had the glass top custom-sized to accommodate 10 and surrounded it with custom Italian chairs. I used a green crystal Lalique centerpiece as a reference to nature, and the leaf motif of the table base inspired the intricate metallic wallcovering." — Katia Bates, Innovative Creations

In photo: Orgue chandelier with 93 crystals and chrome, price upon request; Cactus rectangular table in clear crystal, $186,500; Languedoc vase in green crystal, $6,800; Pair of Orgue wall sconces, $5,000 each

Photo by Craig Denis
Throughout her career as an interior designer, Katia Bates, creative director of Innovative Creations, has consistently infused every project with a singular artistic vision, limitless creativity and extraordinary taste. Her transformation of this Fort Lauderdale mansion was no exception. Since the home was about to be put up for sale, Bates needed to execute a design that would warrant the lofty asking price of $29 million. To achieve this, she tapped the help of luxury brand Lalique, known for centuries as the benchmark of decorative crystal.
With such a massive undertaking ahead of you, where did you begin? We started by researching comparable properties in the market and accordingly strategized a design that would make this one stand out. Instinctively, I knew this called for prestigious pieces of furniture, so we moved all the existing furnishings out and replaced them with new ones, including many very high-end custom pieces from Italy. I also completely redesigned the living room fireplace, removed a lot of the Venetian plaster, added draperies to replace the wood blinds, adorned the walls with beautiful silk wallcoverings and substituted fine contemporary rugs for the heavy, ultra-traditional existing ones.
Were there any elements you chose to keep intact? Using my extensive knowledge of real estate, and being conscious of the time frame, I knew I had to approach this project differently. I analyzed what "worked" in the home. The existing living room ceiling, which was part of the original architectural drawings, was ornate but very soft in its look. The house had an Andalusian appeal that worked well with the white moldings, and I liked the combination of its classic style with the contemporary flair I was imparting to the redesign. 
How and why did the use of Lalique come into play? My husband, Tom, and I are personally very familiar with and fond of Lalique and have collected it for more than two decades; we even own several pieces that are numbered and in limited edition. We live with it every day in our house. I knew that the prestigious name associated with the brand, paired with its spectacular design, would lead to an outstanding result. 
How do you feel about the project's outcome? By curating each room with the highest level of quality, restoring symmetry and balance to the spaces and taking great care to make everything in the home precious and unique, I was able to create something amazing for my client that I am very proud of.
Innovative Creations, 1437 NE Fourth Ave., Fort Lauderdale; 954.646.0947; innovativecreationsusa.com
DESIGNING WITH LALIQUE
For more than a century, the House of Lalique has been admired the world over as the ultimate symbol of French luxury. Today, the brand continues to honor the creative genius of its founder, René Lalique, with its extraordinary crystal designs and its unwavering commitment to superior craftsmanship. Owning a piece of Lalique is not only owning a work of art, but owning a piece of history.
Lalique, Bal Harbour Shops, 9700 Collins Ave., Bal Harbour; 305.537.5150; lalique.com