Delicious Mediterranean Chicken and Vegetable Skewers Recipe From Renowned MediterrAsian Cookbook Authors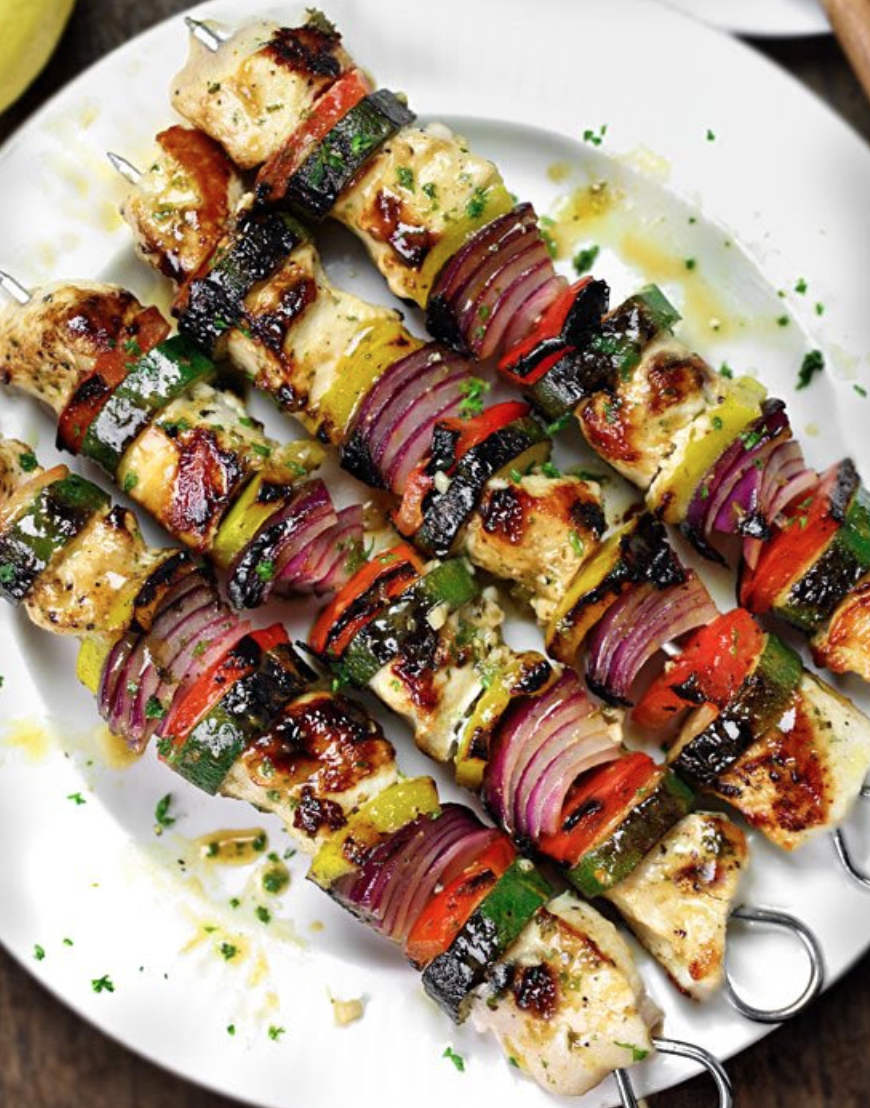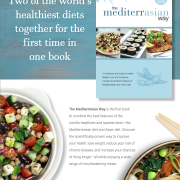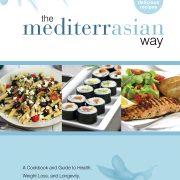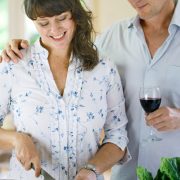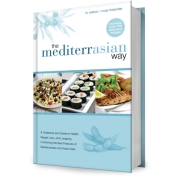 View Gallery
The MediterrAsian Way Cookbook is the first book to combine two of the world's healthiest and tastiest diets—the Mediterranean diet and Asian diet–in one cohesive cookbook. Written by Trudy Thelander and Ric Watson, readers can make delicious meals at home and discover the scientifically-proven way to improve their health, lose weight, reduce chronic disease risk, and increase their life span—all while enjoying a wide range of mouthwatering meals that have become a major trend in Miami.
These tender sizzling Mediterranean chicken and vegetable skewers are so flavorful, colorful and satisfying. The first time we tried them it felt like we'd been instantly transported to the sunny shores of the Mediterranean! And if you want a real Mediterranean feast, you can serve these skewers with crusty bread and a yummy Mediterranean salad such as Greek salad or Mediterranean bean salad.
The MediterrAsian food trend may be new to Miami, but this way of eating has been gaining popularity worldwide since 2013. A European study by German scientists from the University of Kiel found that a MediterrAsian diet can mimic the longevity-boosting benefits of severe calorie restriction (which is known to increase lifespan) without having to restrict calories. That's because the same biological process that happens when you severely restrict calories can be mimicked by eating foods rich in potent antioxidants called polyphenols. And the traditional Mediterranean and Asian diets are both very rich in polyphenols, which can slow cellular aging, reduce inflammation and boost metabolism.
According to registered dietitian Caroline Fernandes, one of the biggest benefits of the MediterrAsian diet is how easy it is to follow because it is not restrictive and involves many flavors, foods and seasonings that human taste buds love. South Floridians have come to love MediterrAsian cuisine so much that they are even trying relevant food recipes to try at home. This has boosted local book sales for the popular cookbook– The MediterrAsian Way Cookbook by Trudy Thelander and Ric Watson: https://www.amazon.com/dp/0473453819/?tag=meda02-20.
Check out the Mediterranean chicken and vegetable skewers recipe below and make it at home for you and your family:
MAKES 6 SKEWERS
Tender sizzling chicken and vegetable skewers coated in a mouthwatering Mediterranean-inspired marinade.
3 tablespoons extra virgin olive oil
1½ tablespoons lemon juice
2 garlic cloves — minced
½ teaspoon dried rosemary
2 teaspoons finely chopped flat-leaf parsley
¼ teaspoon salt
¼ teaspoon freshly ground black pepper
6 metal or wooden skewers (soak wooden skewers in water before use)
12 oz (340g) uncooked skinless chicken breast — cut into bite-size pieces
1 zucchini — cut into rounds
1 red pepper — cut into bite-size pieces
1 yellow pepper — cut into bite-size pieces
1 red onion — cut into small wedges
MIX together the olive oil, lemon juice, garlic, rosemary, parsley, salt and pepper in a small bowl until well combined. THREAD the chicken, zucchini, peppers and red onion alternately onto each skewer, then brush evenly with the marinade. PLACE the skewers in the fridge and marinate for at least 30 minutes. COOK the skewers on a hot grill for 10 minutes, turning and brushing regularly with the marinade.
You can also serve these skewers drizzled with creamy tzatziki (store bought or homemade) and wrapped in warm flatbreads such as pocketless pita or tortilla.
They also work really well with shrimp instead of chicken, or cubed firm fish such as fresh tuna, salmon, or swordfish. Or if you don't eat meat you can use cubed tofu or tempeh – which readily soak up the marinade and taste deliciously grilled.
For more delicious recipes and information about the MediterrAsian diet, visit https://mediterrasian.com.