Celebrating Black History Month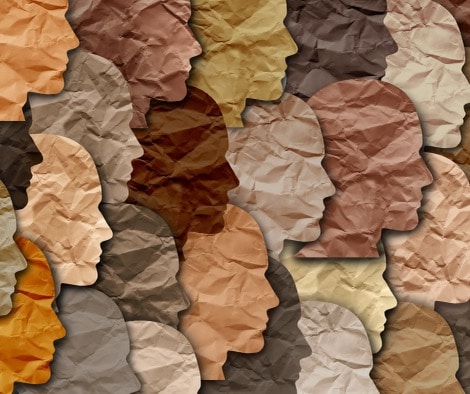 To celebrate and honor Black History Month, South Florida is enriching us with a bevy of cultural offerings and artistic pursuits across the area. Here are some of our picks:
Art + Soul Celebration by Pérez Art Museum Miami (PAMM) 
February 6, 2021
A virtual event in support and celebration of PAMM's Fund for African American Art. The fund allows the museum to purchase works by Black artists for its permanent collection. This year, you'll be able to stream our traditional "Reveal" and popular "Celebration Party."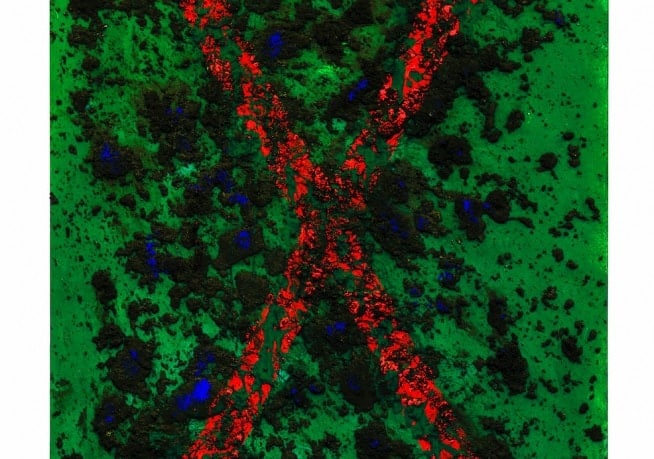 Transfiguration at the Patricia & Phillip Frost Art Museum 
Through April 25
Transfiguration at the Patricia & Phillip Frost Art Museum connects Afrofuturism with its roots, exploring the Black speculative tradition through nineteenth-century literature. Transfiguration's pieces envision worlds free from colonialism and systemic racism. The exhibition is part of the Martin Luther King, Jr. Exhibition Series.
Art of Black Miami is a marketing platform and destination driver that showcases the diversity of the visual arts locally, nationally, and internationally, celebrating the black diaspora. This initiative highlights the artistic cultural landscape found in Miami's heritage neighborhoods and communities year-round throughout Greater Miami and the Beaches.
Marcus Blake at the Kimpton Surfcomber 
Through February 28, 2021.
Marcus Blake is a Jamaican-born, Miami-based multimedia artist who creates poetry, street art, fashion, performance, event coordinating and visual art. His work will be on view throughout the hotel lobby through February.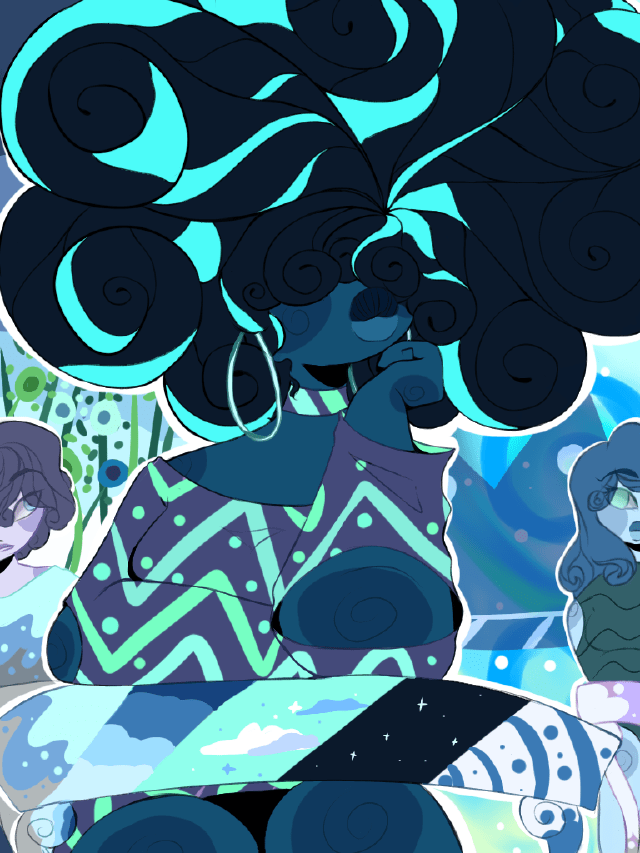 "Black History, Black Future" at History Fort Lauderdale, 
February 2-28, 2021
History Fort Lauderdale hosts "Black History, Black Future," a fine art exhibit featuring works for show and sale from Dillard Center for the Arts' Advanced Placement (AP) students, from February 2 – 28 within its New River Inn building.
Virtual Heritage Fest 2021 by The Adrienne Arsht Center for the Performing Arts 
February 20, 2021 
A free, daylong celebration of performance and culture in Miami while supporting Pan-African art in our community, featuring performances from visual performance artist, scholar and award-winning documentarian, Omilani Alarcon and community ambassador, performance artist and cultural curator Deborah Magdalena. Available on YouTube and Facebook Live. 
RSVP here.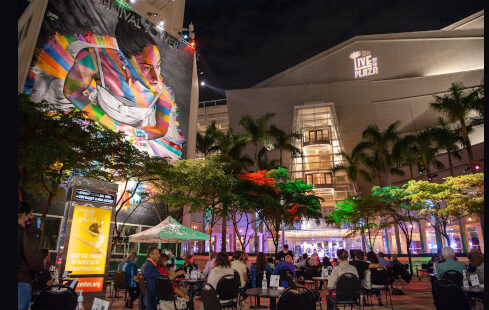 The Virtual Heritage Project Online Salon Series by The Adrienne Arsht Center for the Performing Arts 
February 24, 2021 
The Business of Show: Black Culture as a Commodity closes a six-part series by exploring the economic impact and cultural significance of Black trailblazers in the arts. It will look at artists as business professionals and discuss how Black culture has become a commodity. The panel will consist of arts administrators, performers and others. Free on Zoom Webinar and Facebook Live. 
RSVP here
Dirty Dozen Brass Band, Jazz Roots on the Plaza presented by EFG at The Adrienne Arsht Center for the Performing Arts 
February 12, 2021 
World-renown New Orleans-based Dirty Dozen Brass Band brings their blend of genres including Bebop, Jazz, Funk and R&B/Soul to an in-person concert. For tickets and more information, click here.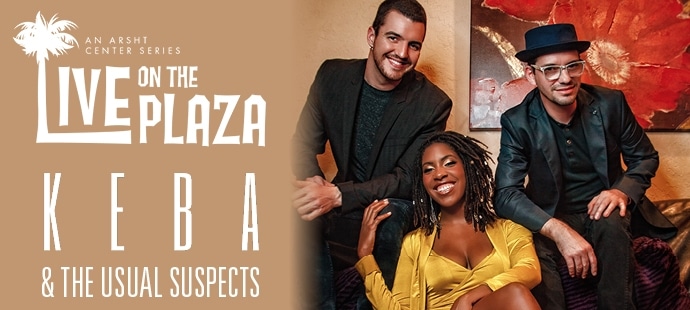 Keba & The Usual Suspects on the Plaza at The Adrienne Arsht Center for the Performing Arts 
February 19, 2021
Trinidad-born artist Keba's sensual fusion of pop, R&B and soul hits the Plaza for a live show. For tickets and more information, click here.
Date / Time: Saturday, February 7, 2021 – 11:30 a.m. – 12:30 p.m.
Event: https://www.facebook.com/events/3991929890819554
Tune in on the first Sunday of every month to MOCA's virtual Sunday Stories, a live story time for children ages 1–5, followed by a DIY early childhood art project.
In celebration of Black History month, MOCA will be reading a story titled "The Story of Martin Luther King Jr." by Johnny Ray Moore. Using strips of colorful paper, participants will learn simple weaving, inspired by how Martin Luther King Jr. fought to bring us all together.
Watch on MOCA's Facebook Live: https://www.facebook.com/MOCANoMi/live_videos
Conversations at MOCA: Napoleon Jones-Henderson in discussion with Carter Jackson Brown
Virtual via Zoom.
Date / Time: Wednesday February 17, 2021, 7:00-8:30 p.m.
In honor of Black History Month, the Museum of Contemporary Art North Miami (MOCA) presents a lively discussion highlighting the new and historic works of artist Napoleon Jones-Henderson, accompanied by music selections and photographs from his extensive archive which documents over 50 years of art and social justice. Moderated by Carter Jackson Brown.
Viewers will have the rare opportunity to hear this living legend discuss his decades-long career as an artist and educator. A question and answer period will follow.
Napoleon Jones-Henderson was born in 1943 in Chicago, Illinois. In 1968, during the apogee of the Chicago Black Arts Movement, Jones-Henderson was a member of the Chicago-based artists' collective called COBRA (Coalition of Black Revolutionary Artists). The collective changed its name in 1969 to AfriCOBRA (African Commune of Bad Relevant Artists). During the formative years of AfriCOBRA, Jones-Henderson created large pictorial woven tapestries that were included in the group's important series of exhibitions. Jones-Henderson is one of the longest continual active members, and today, AfriCOBRA is one of the oldest continuously active American art collectives.
On the occasion of the collective's 50th anniversary, MOCA North Miami premiered "AFRICOBRA: Messages to the People" during Art Basel Miami Beach in 2018, which bought together the founding artists with five early members, Sherman Beck, Napoleon Jones-Henderson, Omar Lama, Carolyn Mims Lawrence and Nelson Stevens, to look back at their early contributions to the shaping of AfriCOBRA while presenting the artists' current works of art. "AFRICOBRA: Nation Time," the next chapter of the exhibition, was selected as an official Collateral Event of Biennale Arte 2019 in Venice, Italy.
To RSVP, guests may visit https://us02web.zoom.us/webinar/register/WN_HNqwxXX9Q_SgLehk6tatAw
Conversations at MOCA: Life & Spirituality in Haitian Art with Jean-Daniel Lafontant and
Dr. Kyrah Malika Daniels
Virtual via Zoom.
Date / Time: Wednesday February 24, 2021 – 7:00-8:30 p.m.
Conversations at MOCA presents an engaging discussion that will delve into the spiritual aspects of the paintings in MOCA, North Miami's exhibition Life & Spirituality in Haitian Art: Selection from the Betty and Isaac Rudman Trust Collection. Boston College Assistant Professor of Art History and Africana Studies, Kyrah Malika Daniels and Oungan (Vodou Priest), Jean-Daniel Lafontant will discuss the spiritual history of Haiti and how it influenced its artistic practices. The audience will hear the in-depth meanings and interpretations of the symbolism in paintings in the exhibition. At the end of the discussion, viewers will have the opportunity to ask questions directly to the panelists.
To RSVP, guests may visit https://us02web.zoom.us/webinar/register/WN_vcvnpd7oRwqj-BHOW-vn5g