Rishtedar Debuts Authentic Indian Cuisine in the Heart of Wynwood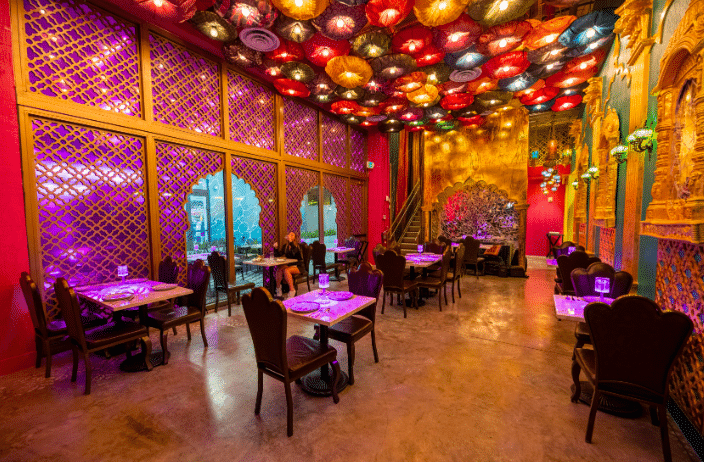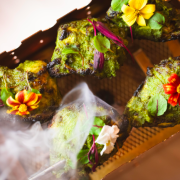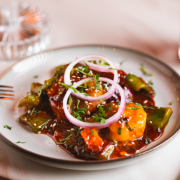 View Gallery
Rishtedar
is known for merging authentic Indian traditional food flavor, elevated dining experiences, and dynamic culinary leaders for more than fifteen years since its Santiago, Chile opening. After much anticipation, Rishtedar opened its doors in its first U.S. location in the heart of Miami's arts district in Wynwood at 232 NW 24th St. Miami, FL 33127. Rishtedar boasts an exotic menu of masalas and kebabs all created with traditional spices boasting an authentic introduction to Indian delicacy. As far as foodie history goes, few come close to the five-thousand-year-old history Indian dishes boast; making most recipes extremely difficult to recreate at home with layered and precise techniques.
Guests can look forward to an authentic Indian experience upon walking in, starting with the placing of a bindi applied between the eyebrows on the forehead inviting guests to embrace the culture for a fully
immersive experience
to ending with a "finger bowl" for hand washing at the table with lemon, cardamom and rose water – to cleanse the oil away from your hands.
The menu features a section of starters and shared plates separated on the menu into sections for vegetarian, chicken, kebabs and tandoor, seafood, lamb, and of course, accompaniments of naan, rice, and sweet traditional desserts to top it off. The dishware comes embellished with gold accents and interactive table-side presentations.
Examples of signature dishes include:
Starters
Samosas (Triangular shaped cumin pastry stuffed with potatoes and other vegetables and Indian spices)

Jheenga Til Tikka (Sesame breaded shrimp and twelve spices)

Murgh Tikka

(Spicy chicken cooked in the tandoor and tikka sauce) *This dish comes with fire ablaze with charcoal underneath to really accentuate the smoky notes simmered into the dish
Mains
Achari Bengan (Eggplant marinated and cooked in an Achari sauce (aphrodisiac mix sauce) with a spicy sour taste)

Aloo Matar Aur Gobhi

(Delicious potatoes with peas and cauliflower in a traditional Indian seasoned masala with an onion and tomato sauce)

Goa Jheenga Curry

(Ecuadorian Shrimp with curry, onion, garlic, coconut sauce, and spices)

Butter Chicken (Chicken in tomato cream cooked in butter and masala)

Mathan Roghan Josh (Famous Indian lamb dish marinated in onion sauce with spices and plenty of masala)
Rice
Kashmiri Pulao (Basmati rice with fruits and spices)
Bread
Cheese Naan (Indian bread with cheese made in the tandoor)

Lasun Naan (Indian garlic bread made in the tandoor)

Till Dania Naan (Indian bread with sesame and coriander made in the tandoor)
Designed by Mico Design & Co. with Gino Falcone, their aim was to represent the rich culture of India through the ambiance of the space creating an environment that transports guests into Indian culture, enhancing the experience of dining with friends and family. They focused on highlighting the most emblematic elements of the culture, such as vibrant colors and textures. The lamps were inspired by the attire of Indian women, and the VIP area recreates the classic image of the Holi celebration, using tulle to represent the colorful powder. A modern take on traditional facades of Indian architecture boasts mirrors and arches carefully integrated into the design. Rishtedar currently spans over 2,600 square feet including the patio, main dining room, and VIP area upstairs comfortably accommodating 88 seats, with plans to open a full bar totaling 4,360 square feet with 168 seats.
At the helm of Rishtedar's authentic Indian cuisine experience is Vikram Thadani, who was born Chilean to Indian parents. What started as an import business soon developed into a mission to bring authentic Indian cuisine to Chile, where most of the population is unfamiliar with true Indian flavor. "Creating an experience that captures my heritage and can serve as an introduction to Indian culture was our aim behind Rishtedar. Rishtedar means "family," and as soon as our diners step foot in here we like to expose them to as many traditions as giving a piece of our culture paired with scrumptious tastings of bona fide Indian cuisine."
Rishtedar's operating hours will be open for lunch service from 12 p.m. – 3 p.m. and dinner service from 5 p.m. to 10 p.m. Tuesday through Thursday and open for lunch from 1 p.m. – 4 p.m. and dinner 5 p.m. – 11 p.m. Friday through Sunday. Reservations are available on OpenTable. For more information, please visit https://rishtedar.com/ or follow on Instagram @rishtedar_miami, on Facebook @Rishtedar, and TikTok @rishtedar_restaurante.