Embrace hearty tradition with this savory dish!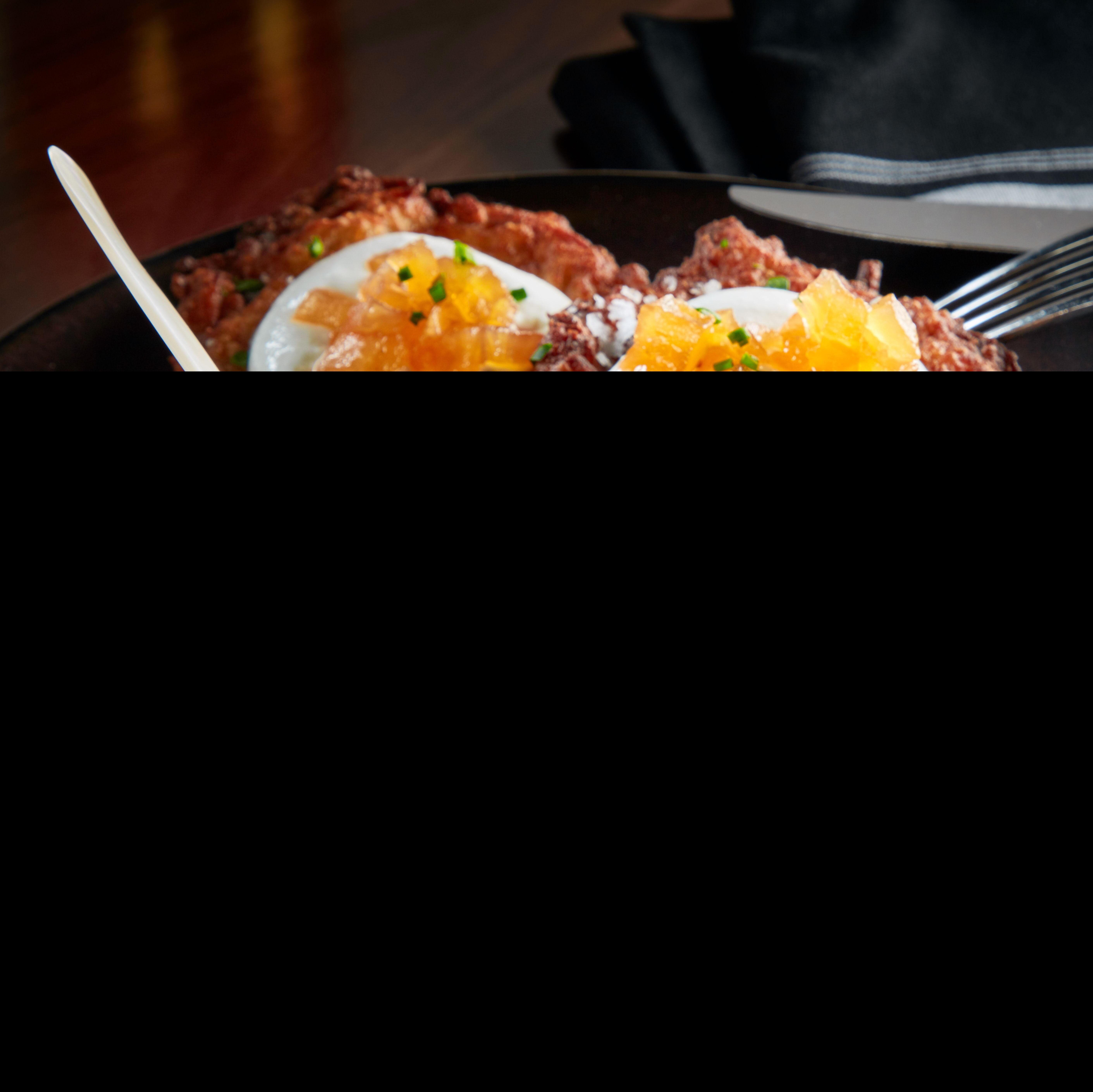 Papi Steak
Papi Steak Latkes
Ingredients:
10 Idaho Shredded Potatoes
5 White Onions
5 Whole Eggs
2 cup Qts Ap Flour
2 Tbsp Salt
Method (Takes 45 minutes):
1) With a box shredder, shred onions on the largest shredding side, into a bowl.
2) Add in the eggs, flour and salt until well incorporated. Should look like a batter.
3) Place shredded potatoes into a bowl and mix very well.
4) Line a sheet tray with parchment paper and spray with cooking spray.
5) Measure out 3oz portions and lay them on the sprayed parchment paper.
Bake at 350F for 10 mins and allow to cool before storing them in a hotel pan lined with parchment paper.
For the best results, let the batter rest for a minimum of 1 hour in the fridge before molding it.
Yields 8-10 servings