Children from Miami Lighthouse for the Blind and Visibly Impaired Shine in Pre-Event Activity for Miami Art Week in Partnership with Manolis Projects Gallery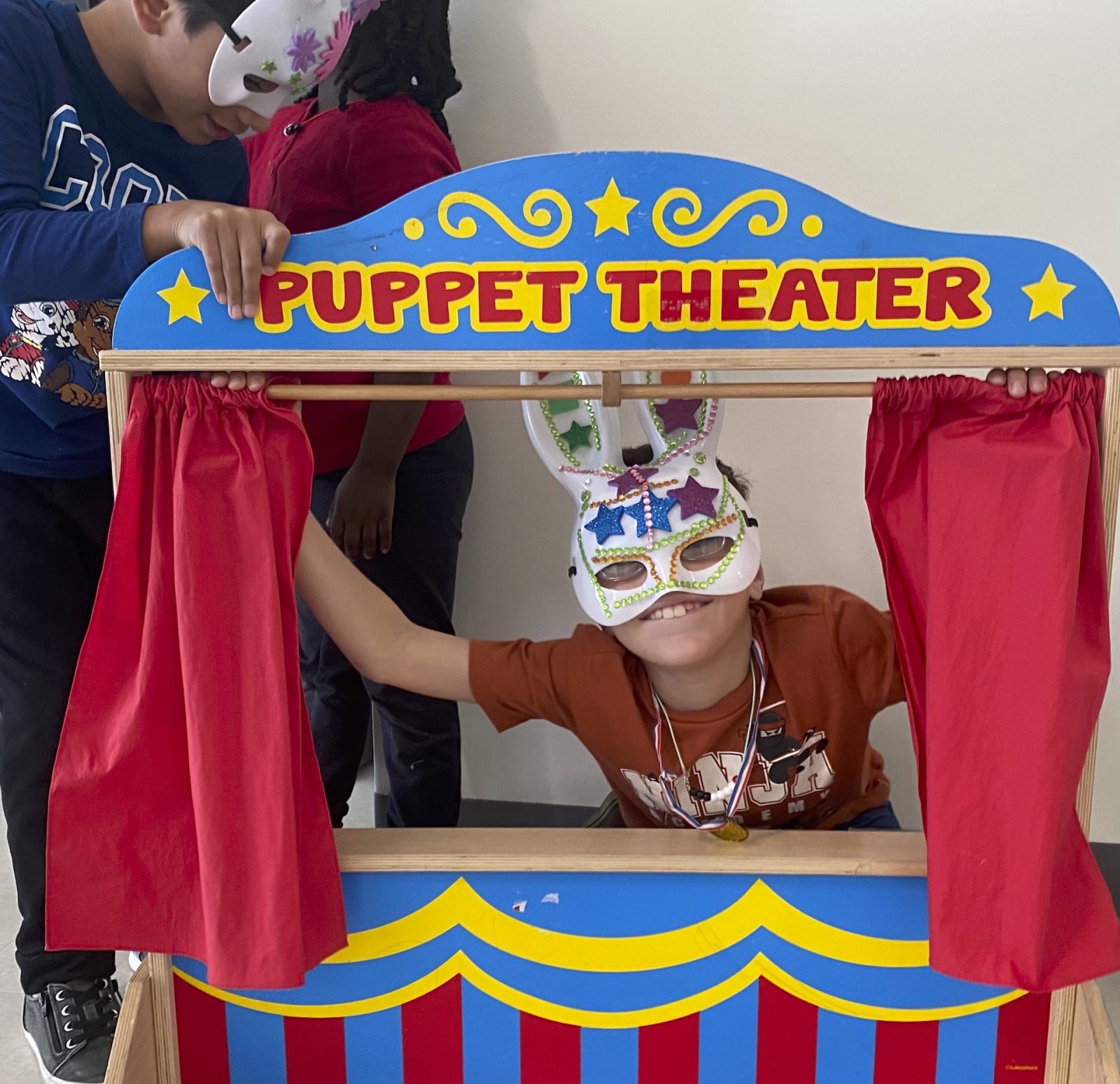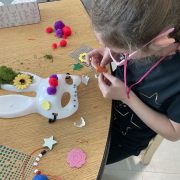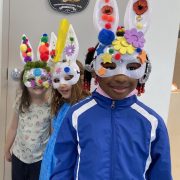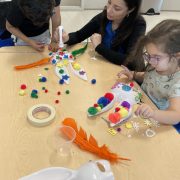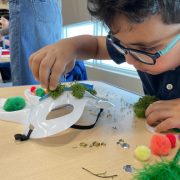 View Gallery
 In a heartwarming pre-event activity, Manolis Projects Gallery and Miami Lighthouse Academy came together to celebrate creativity and inclusivity as children from the academy adorned bunny masks with their unique artistic flair. The event provided a glimpse into the vibrant and imaginative world of these talented kids, capturing moments of joy as they played with various materials and brought their creative visions to life.
As we watched these young artists engage with the materials and express themselves, we were pleasantly surprised to witness their creativity shine. Their enthusiasm and talent in decorating the bunny masks exemplified the spirit of inclusivity and the power of art to transcend boundaries.
Virginia Jacko, President and CEO of Miami Lighthouse for the Blind and Founder of the Miami Lighthouse Academy, shared her joy: "Having our Miami Lighthouse Academy students participate in this activity was heartwarming. Their enthusiasm and creativity were a testament to the inclusive environment we are committed to fostering, reinforcing Miami Lighthouse's teachings that 'It's Possible to See ART Without Sight.' We eagerly anticipate seeing attendees at the 'Bunnies & Beyond' event on December 5th wear these masks, thus elevating the artistry of these exceptional children and seamlessly integrating them into the fabric of Miami Art Week."
The decorated bunny masks, crafted with care and imagination by these young artists, will be a vibrant addition to the "Bunnies & Beyond" event on December 5th, 2023, marking the grand opening of Miami Art Week. Attendees will have the opportunity to wear these unique masks, not only as an expression of their own creativity but also as a tribute to the spirit of inclusivity that is at the heart of this collaboration.
Managing Director of Manolis Projects Gallery, Milena Brown, said, "This pre-event activity was a heartwarming experience for everyone involved. It reinforces our belief that art should be a bridge that connects individuals from all walks of life, and the children from Miami Lighthouse Academy have exemplified this beautifully. We can't wait to see these masks worn proudly at the 'Bunnies & Beyond' event, where they will become a part of Miami Art Week's celebration of creativity, diversity, and imagination."
Anticipation is building as we approach the "Bunnies & Beyond" event on December 5th, 2023. We invite everyone to join us in celebrating the talents of these young artists. Their creativity, resilience, and artistic expressions will undoubtedly add a unique and heartwarming dimension to Miami Art Week.
For media inquiries and additional information, please contact:
Contact: Milena Brown
milena@manolisprojects.com
+1(786)454-0999
About Manolis Projects Gallery:
Manolis Projects Gallery is a prominent art gallery located in Miami, Florida, dedicated to showcasing exceptional contemporary art. With a commitment to fostering creativity, the gallery presents a diverse range of artwork from both emerging and established artists. For more information, please visit [Gallery Website].
About Miami Lighthouse for the Blind and Visually Impaired:
Miami Lighthouse for the Blind and Visually Impaired, in collaboration with Miami-Dade County Public Schools, Early Steps, and the Early Learning Coalition, provides a nurturing and inclusive environment for blind and visually impaired students. Their mission is to promote inclusion and a sense of belonging for all children and families, regardless of vision impairment. For more information, please visit [Miami Lighthouse Website].
Note: Please credit the images to Manolis Projects Gallery and Miami Lighthouse Academy.