Charcuterie-Art of the Board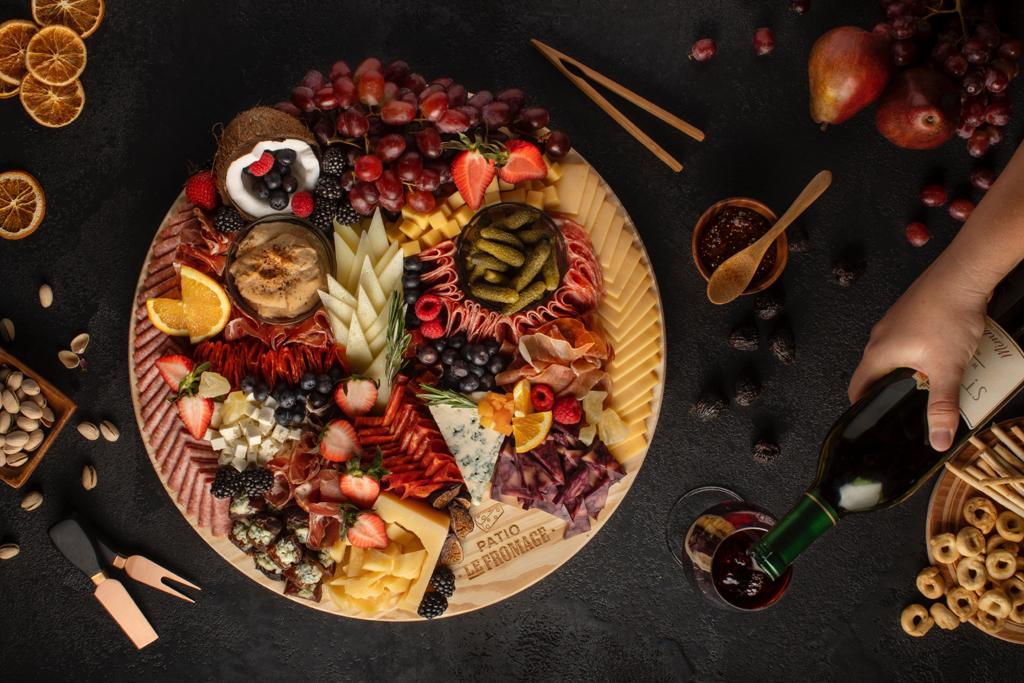 The Art of the Board
If you feel like charcuterie platters and grazing boards have taken over your social media feeds, you're right. 2020 had the cooped-up turning to meat and cheese spreads for artisanal quarantine comfort. And the collective lockdown sprouted new businesses curating delectable nibbles and thematic experiences—and also allowed established catering services to take flight.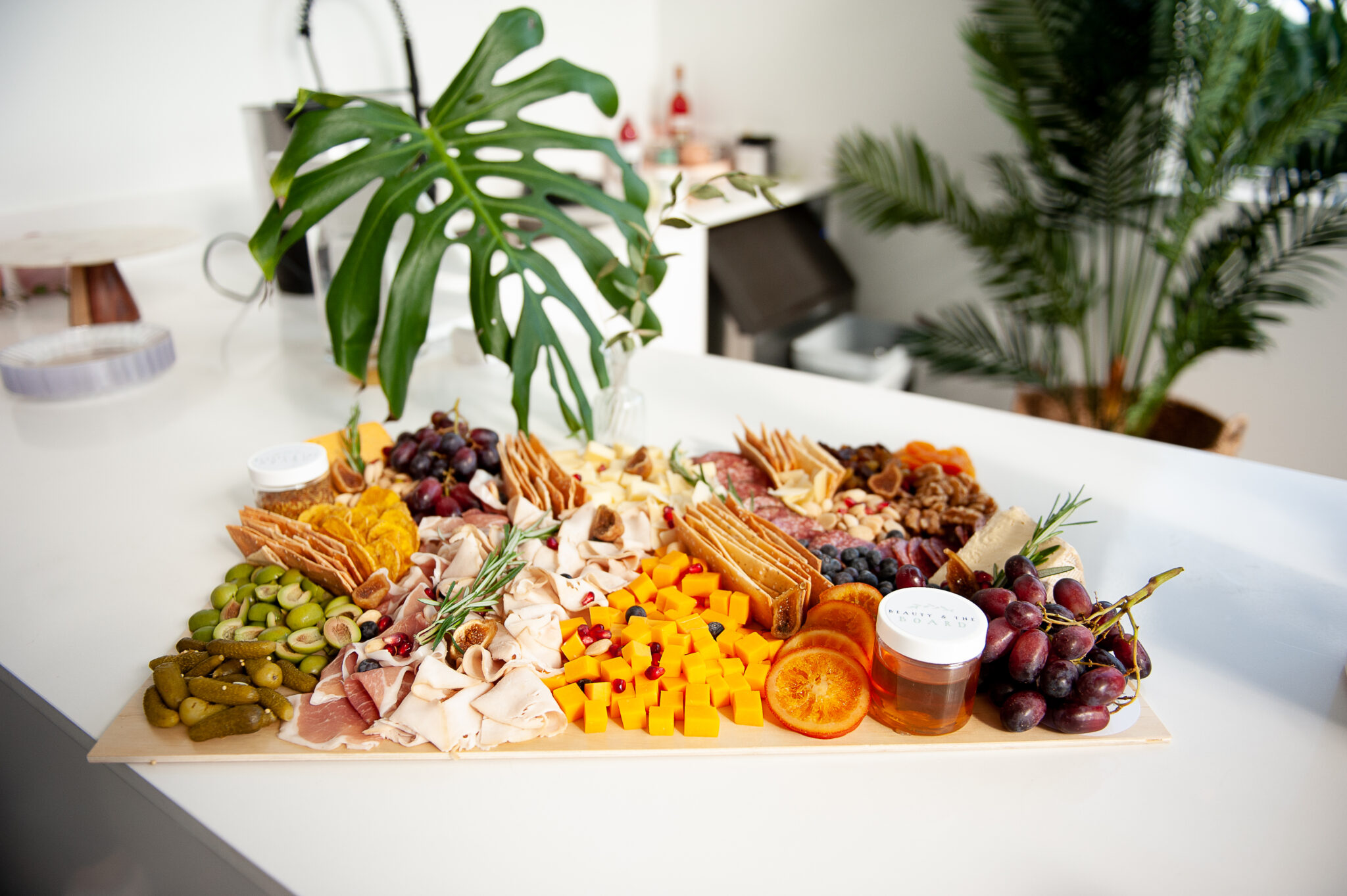 Beauty & the Board
Elle Mawardi founded Beauty & The Board in 2018 as a way to merge her passions for
culinary design and hosting. Grazing boards captured what she loves most about family gatherings—sharing food and time. Beauty & the Board also hosts small group workshops. The business is proudly eco-conscious, utilizing environmentally sustainable birchwood boards, packaging and disposables while sourcing locally as much as possible. Delivery is available from South Miami to West Palm Beach and Orlando. Vegan and vegetarian options are available.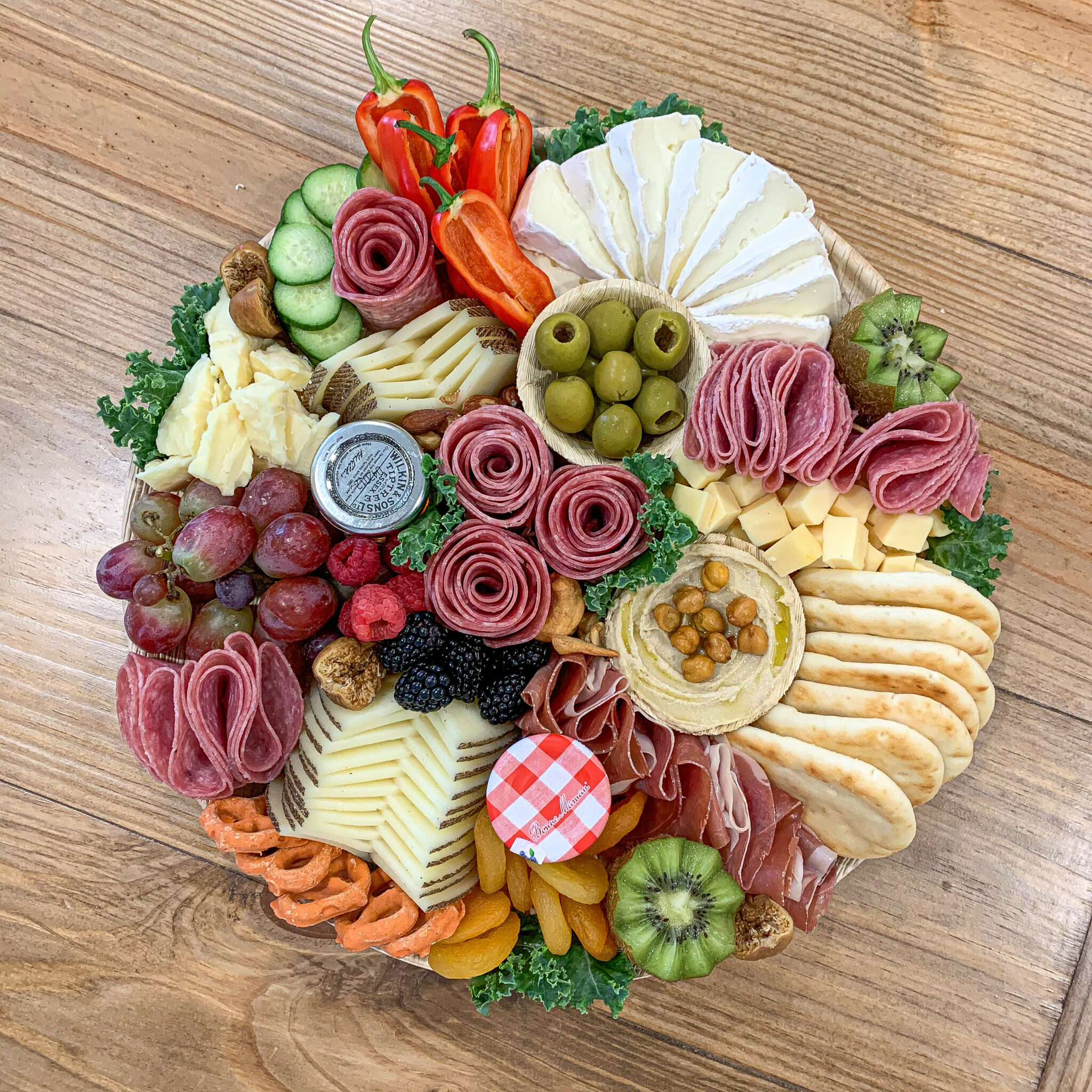 Bee Cheesy Miami
When Beatriz Lora found herself with extra time on her hands several months into the pandemic, she decided to put her love for hosting to good use. Lora went from making boards for birthdays and family events to opening a social media account and creating a small business. This year, Lora plans to expand into virtual workshops and to launch monthly board subscriptions.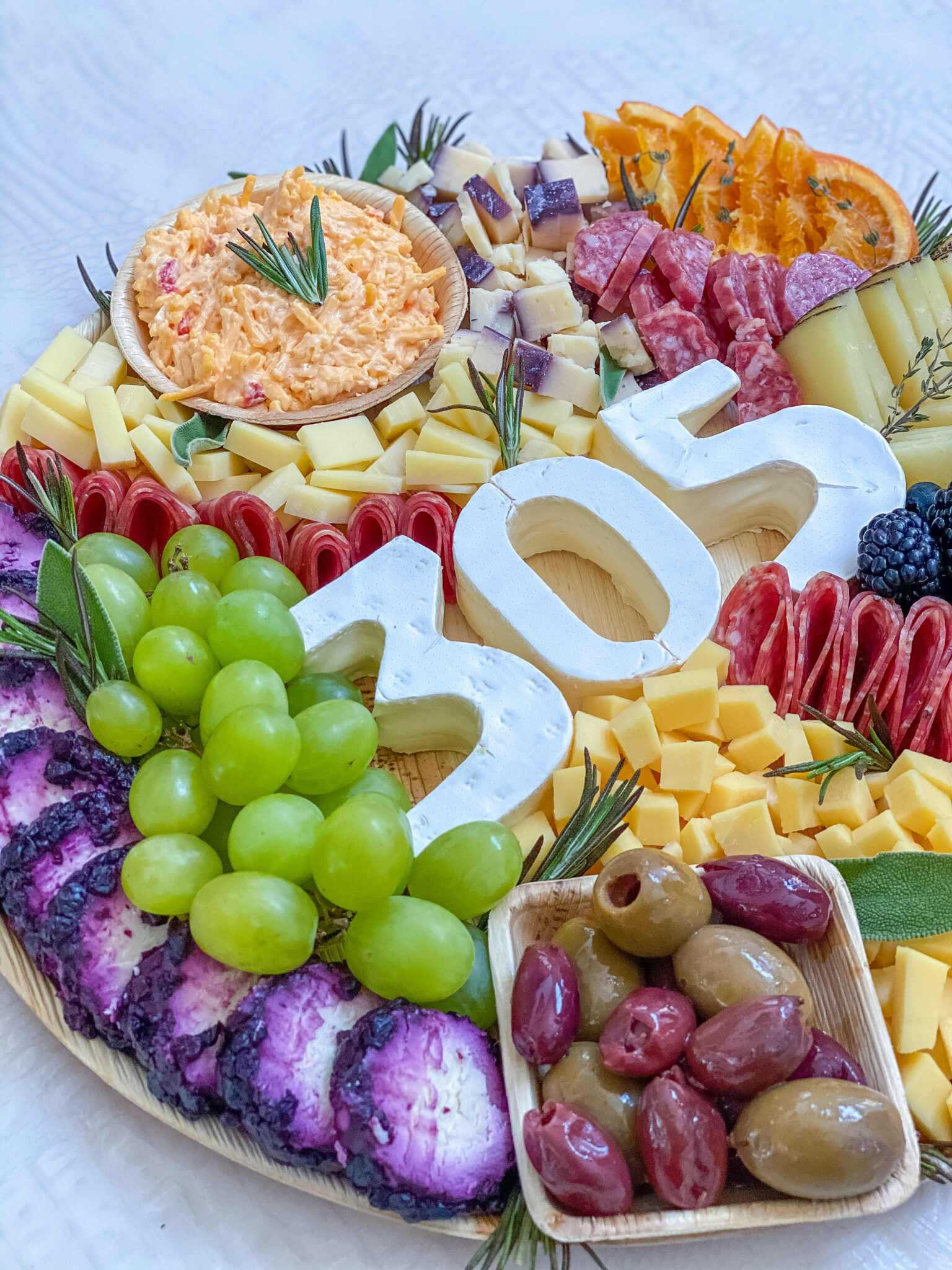 The Cheese Board Co Miami
Lizary Diaz created The Cheese Board Company in March 2020 after friends and family lauded her charcuterie board-building skills. The company blossomed through quarantine thanks to Diaz's unique carved-out brie designs that write out names and numbers: She even nagged A-list clients Jennifer Lopez and Alex Rodriguez. The Cheese Board Company opened a Kendall storefront in September 2020, but had to pivot to curbside pickup and delivery due to COVID-19.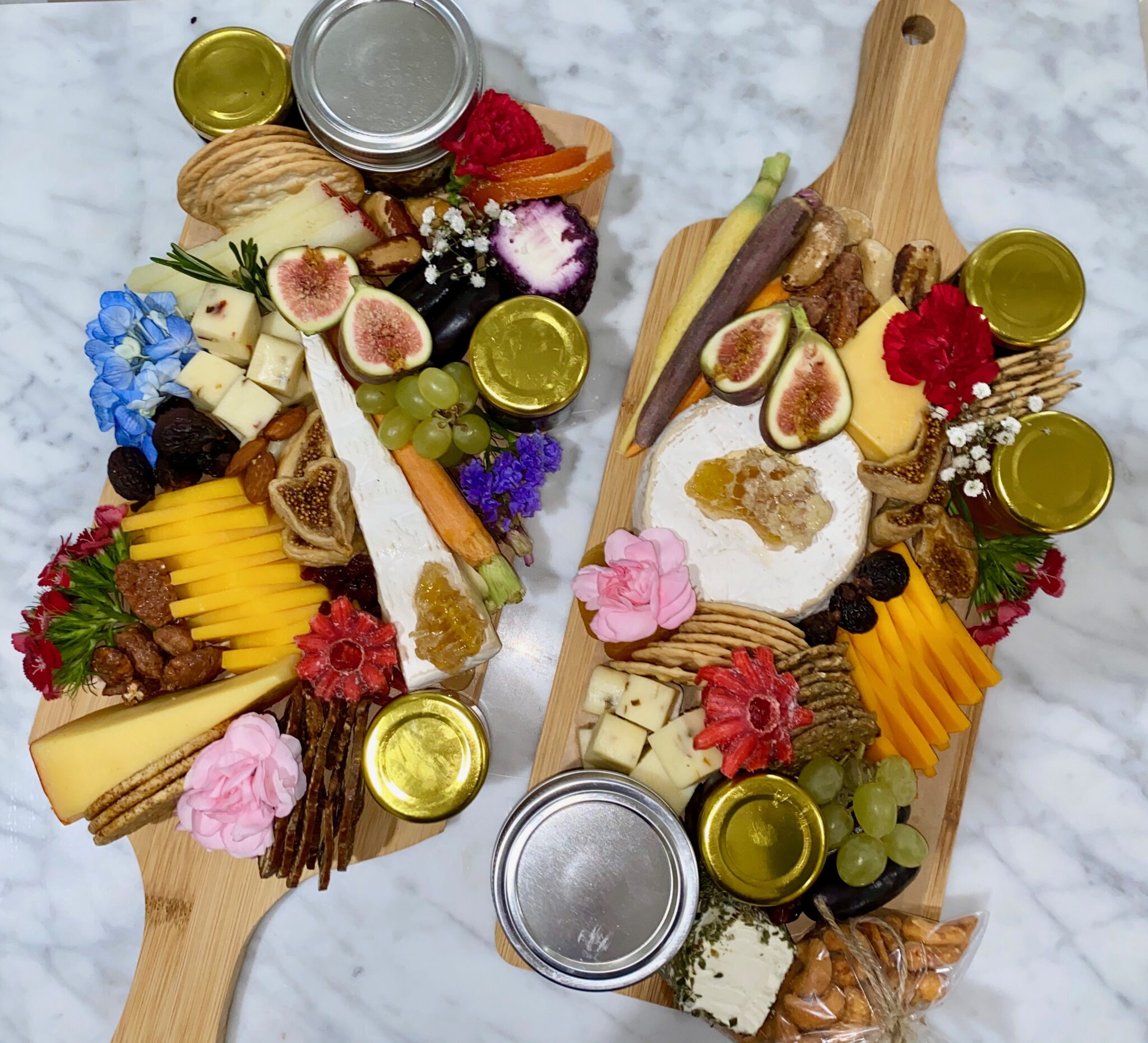 Chaya's Craze Boards
Miami local Chaya Kenigsberg created Chaya's Craze Boards during quarantine: What began with one customer quickly escalated into a catering service specializing in kosher charcuterie and cheese boards. Chaya's products are kosher-certified, and she provides gluten-free, nut-free and vegan product options. Contactless delivery is available throughout South Florida.
After a decade in the food industry, Nancy Tirone saw a gap between consumer and food education. And in spring 2020, Tirone launched Cultivated Belly to help bridge that gap. Her inaugural year heralded in diverse food-making workshops (including at-home cheeseboard building) and the introduction of customized spreads. A Cultivated Belly fan favorite is the Mediterranean spread with an accompanying sangria bar.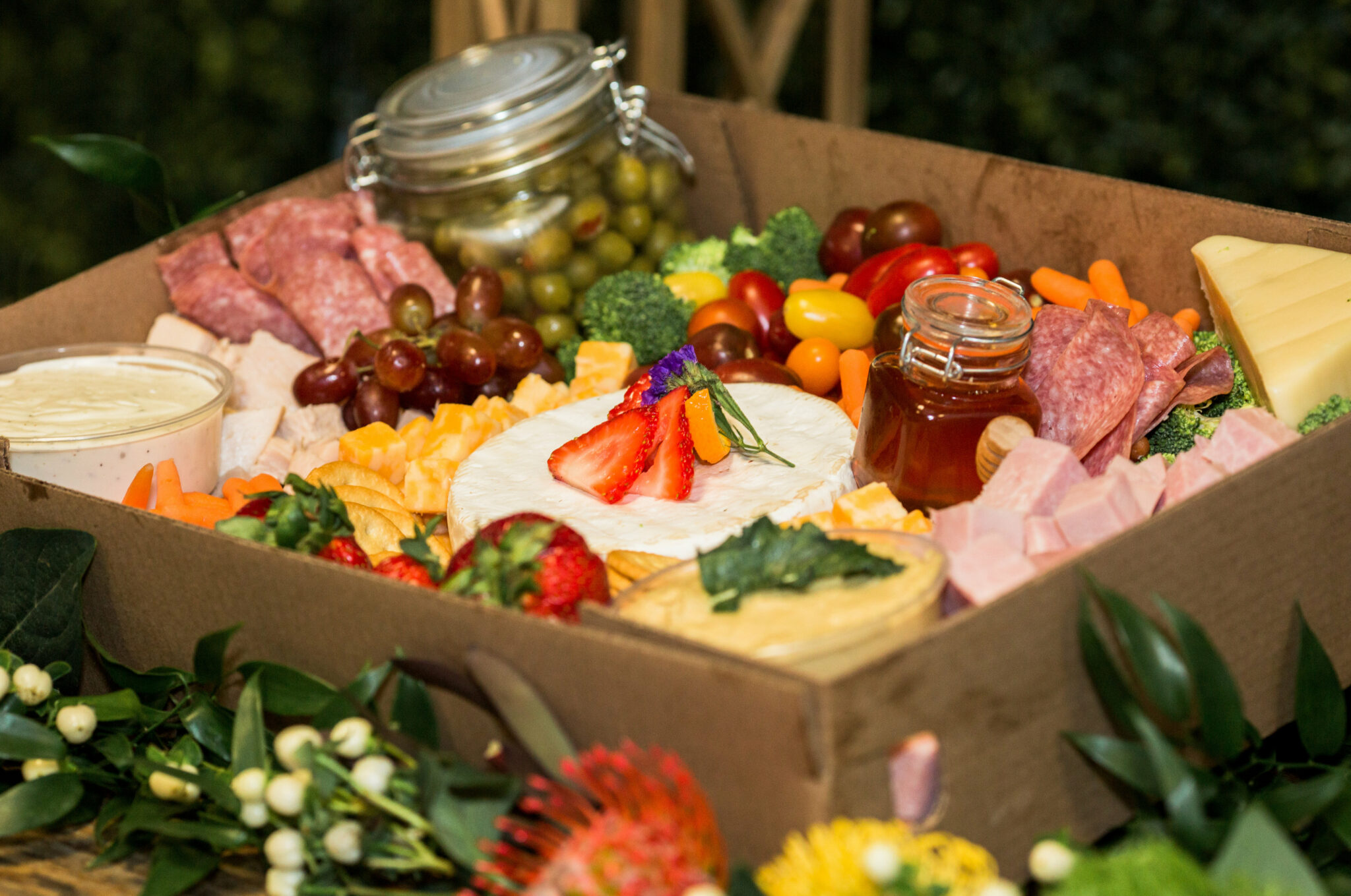 The Grazing Box Co
Magda Rodriguez bore The Grazing Box Co from a highly successful wedding and events business. Her expertise in memorable moments is packed into each themed kit: Brunch, Spanish, Italian, Middle Eastern and Latina. Boxes include a choice of beverage (wine or Champagne), Bamboo cutlery, embossed cocktail napkins, curated playlists and conversation cards, plus, of course, an assortment of crudites, cheeses, charcuterie and jams.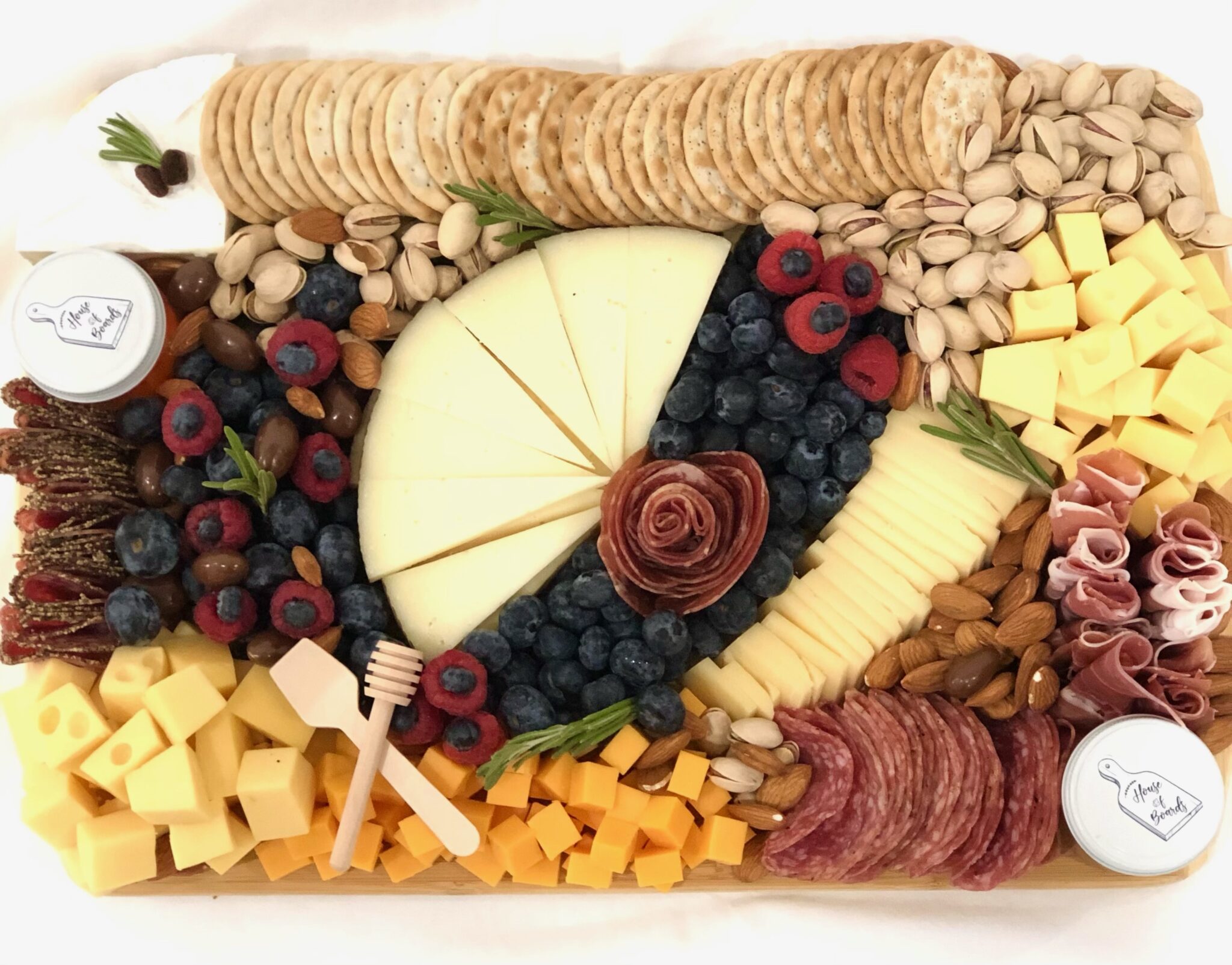 House of Boards
Alejandra Casas launched House of Boards in April of 2020 to marry her love of life, happiness, togetherness and creativity. Her Mother's Day initiative expanded into charcuterie creations and pairings, picnic boxes and mini charcuterie cones. There's even a Keto My Soul box, complete with pork rinds.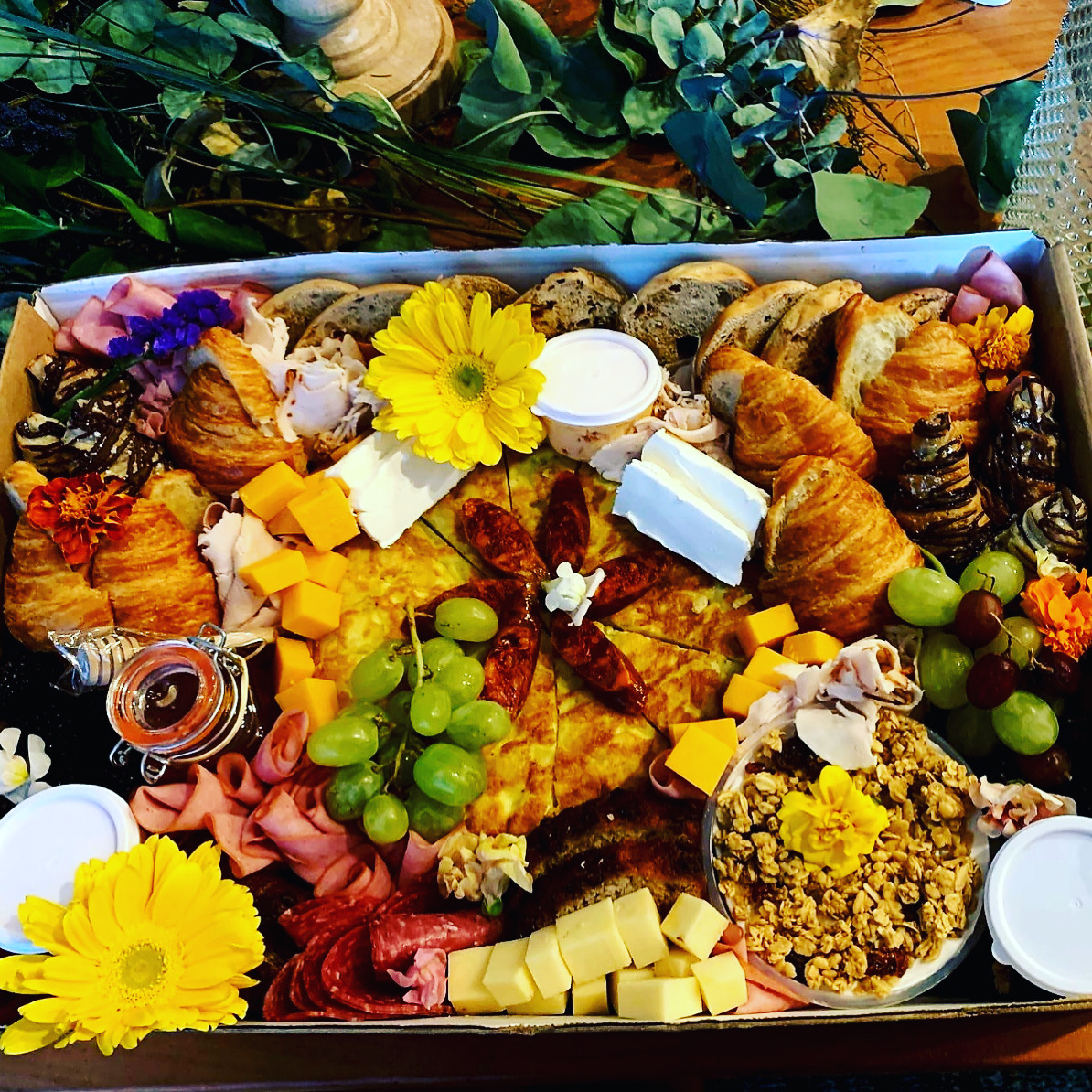 Miami Grazing Company
Miami Grazing Company began as an at-home quarantine date-night solution. It quickly grew into a collection of grazing boxes and boards brimming with veggies, dips and high-end accouterments. Since its launch, founder Carly Cartaya has added playfully named specialties like The Social Distancing Board, Just Add Wine Box and Little Bit of Everything, as well as mini boxes and charcuterie cones. Miami Grazing Company delivers throughout Miami-Dade and to Broward with a $75 minimum order.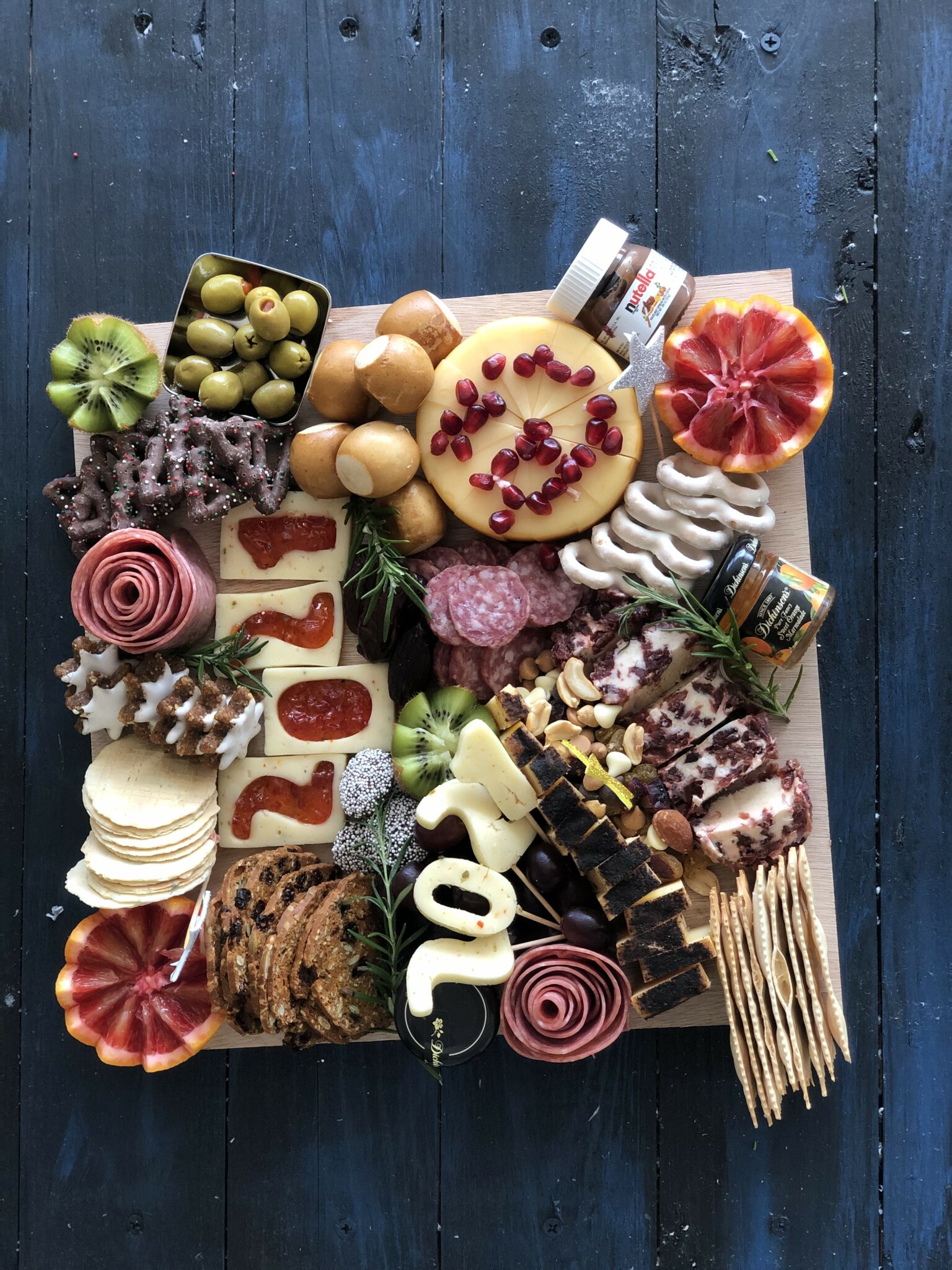 Miami Say Cheese
Johana Milius began dabbling with cheese boards in 2016. After friends and family began requesting them, she launched Miami Say Cheese in 2019. As the name implies, the specialty is cheeses, particularly regional farmers and creameries. The cheese also gives visual love on her boards, often featured as cutouts or filled with jams.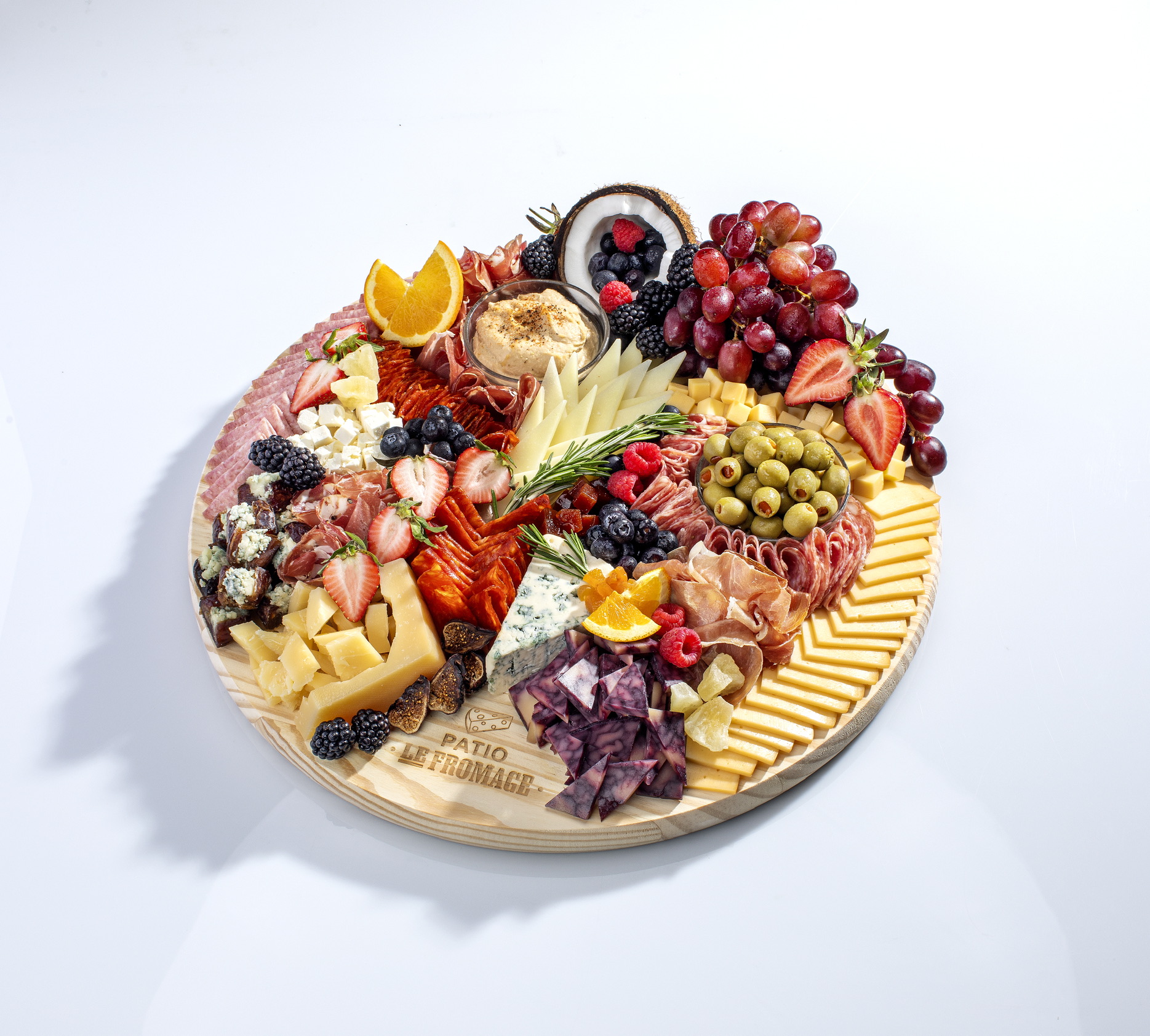 Patio Le Fromage
Launched in 2018 by chef Gabriela Alvarez, Patio Le Fromage is known for its gorgeous grazing boards centered on customized wooden board keepsakes. Alvarez does the classics, but keeps things whimsical with breakfast platters plating croissants, mini pancakes and yogurts, as well as veggie options. Buyers can upgrade their orders with blue cheese-stuffed dates, red pepper cream cheese and caprese skewers, or elevate their table design with candles and signage.