Winter Museum Exhibitions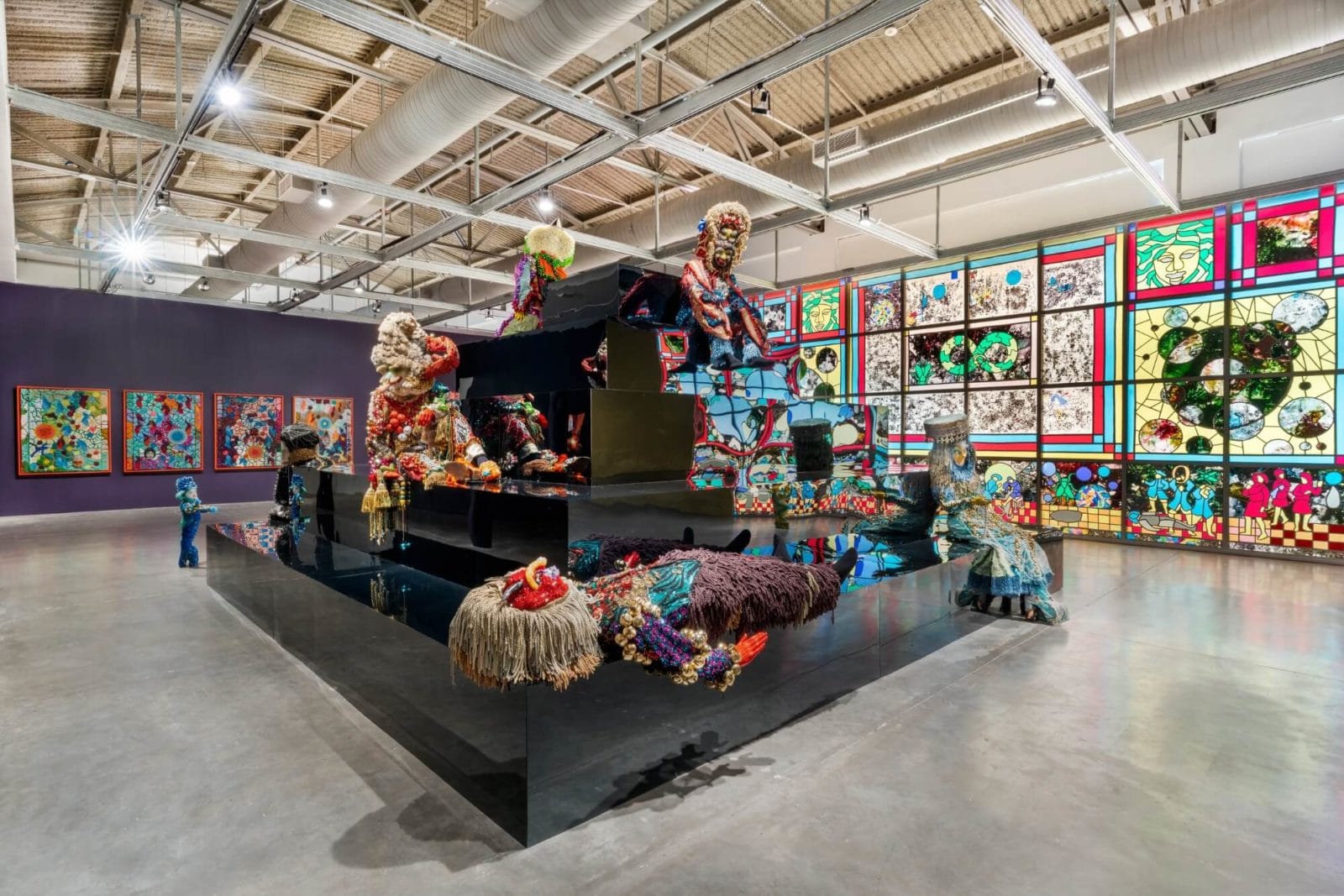 Installation view of Raúl de Nieves: Eternal Return and the Obsidian Heart at MOCA North Miami - Photo by Michael Lopez with Zachary Balber Photography
Miami's beloved arts institutions have reopened their doors with a series of new exhibitions that celebrate both local and international artists while addressing some of today's most pressing cultural and sociopolitical issues.
MOCA North Miami
770 NE 125th St., North Miami; 305.893.6211; mocanomi.org
Through March 21
Raúl de Nieves: Eternal Return and the Obsidian Heart
The Museum of Contemporary Art North Miami presents the most comprehensive survey of works by Mexican artist Raúl de Nieves to date. Among the elaborate installations are a life-size carousel, an impressive "stained-glass" installation, and numerous anthropomorphic sculptures made of beads and other unique materials. Through these works, the artist investigates notions of beauty and the balance of spiritual ideals with material consumer culture.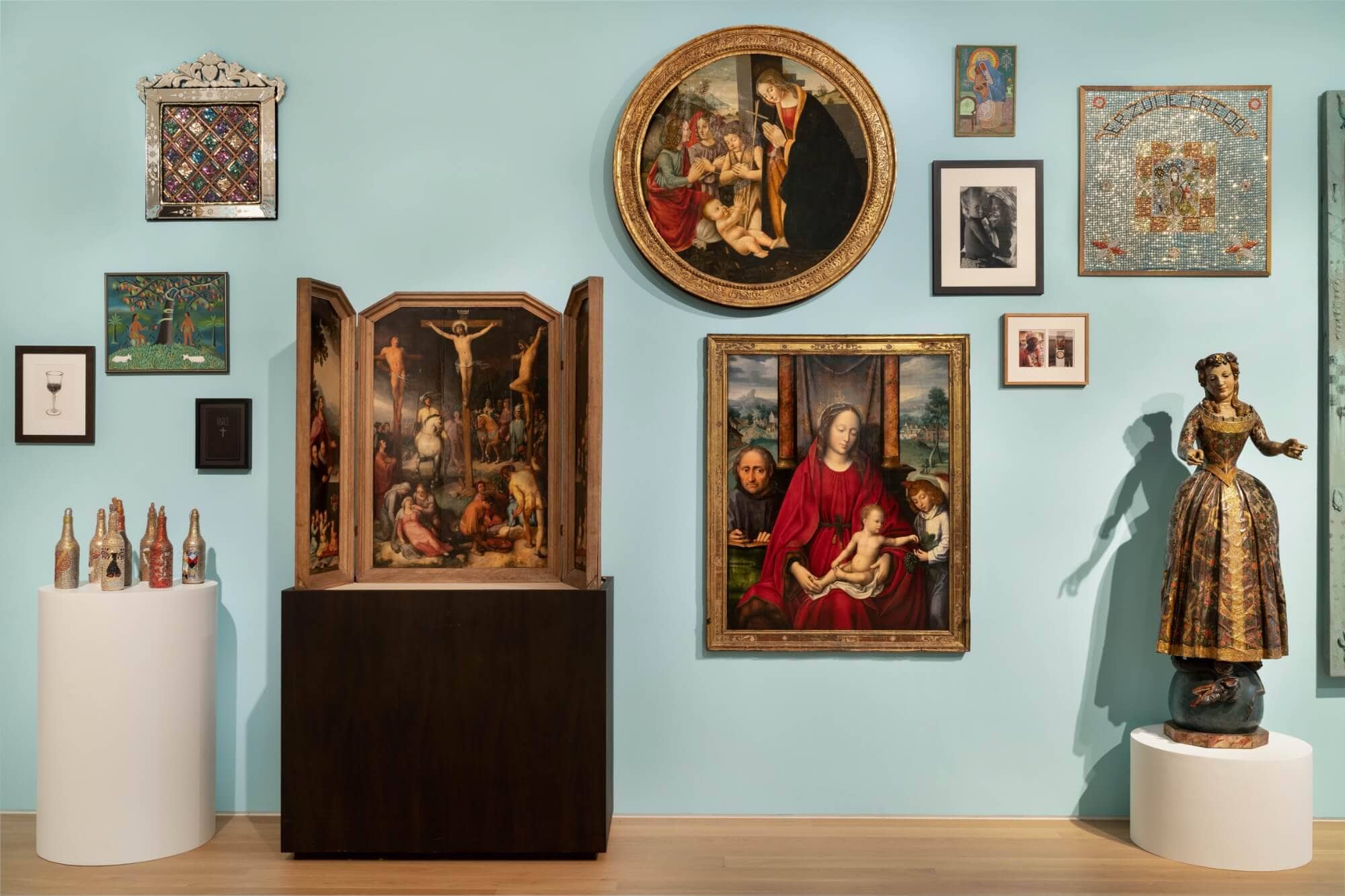 The Bass Museum of Art
2100 Collins Ave., Miami Beach; 305.673.7530; thebass.org
Long-Term View
The Willfulness of Objects
This exhibition at The Bass celebrates artists who incorporate everyday found, altered, recycled or transformed objects into their work to dive into different aspects of history, human nature, social issues and the environment.
Long-Term View
Open Storage
Bridging the gap in time, this exhibit showcases contemporary art in various mediums alongside works from the 16th and 19th centuries. It addresses themes that have pervaded art for hundreds of years, such as identity and the "divine feminine." 
Through Jan. 3
Mickalene Thomas: Better Nights
Inspired by fundraising parties hosted by the artist's mother during the 1970s and '80s, this immersive exhibition has reconstructed the museum's galleries according to the period's domestic aesthetic, including faux wood paneling, wallpaper and furniture with the artist's signature textiles and mirrors.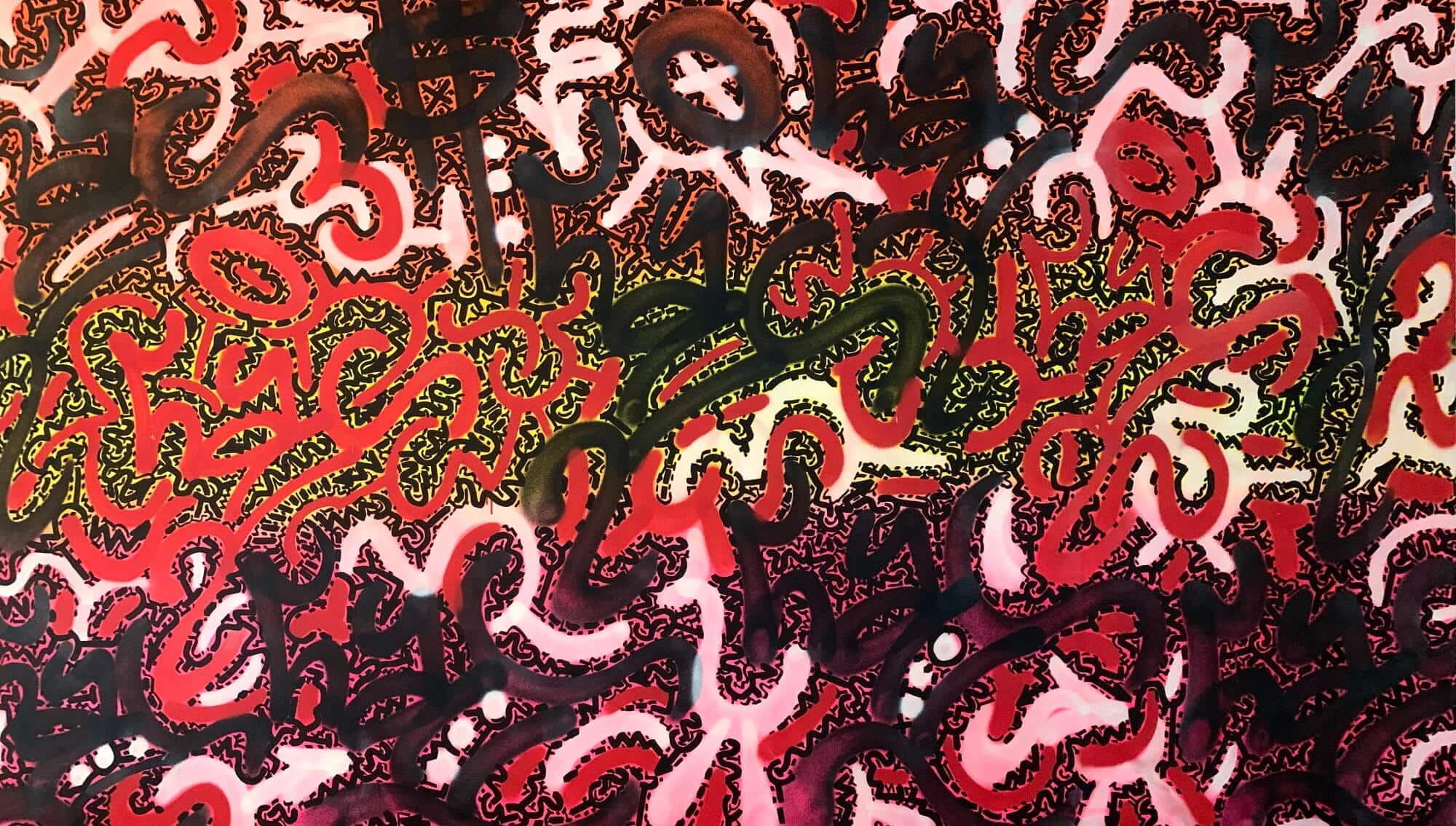 Museum of Graffiti
99 NW 25th St., Miami; 786.580.4678; museumofgraffiti.com
Dec. 4–Jan. 31
LA II
In his first solo exhibit in South Florida, Angel Ortiz (aka LA II) will showcase his new vibrant street art. The legendary New York graffiti artist is best known for providing the lettering style and embellishments used in many of Keith Haring's paintings from the 1980s.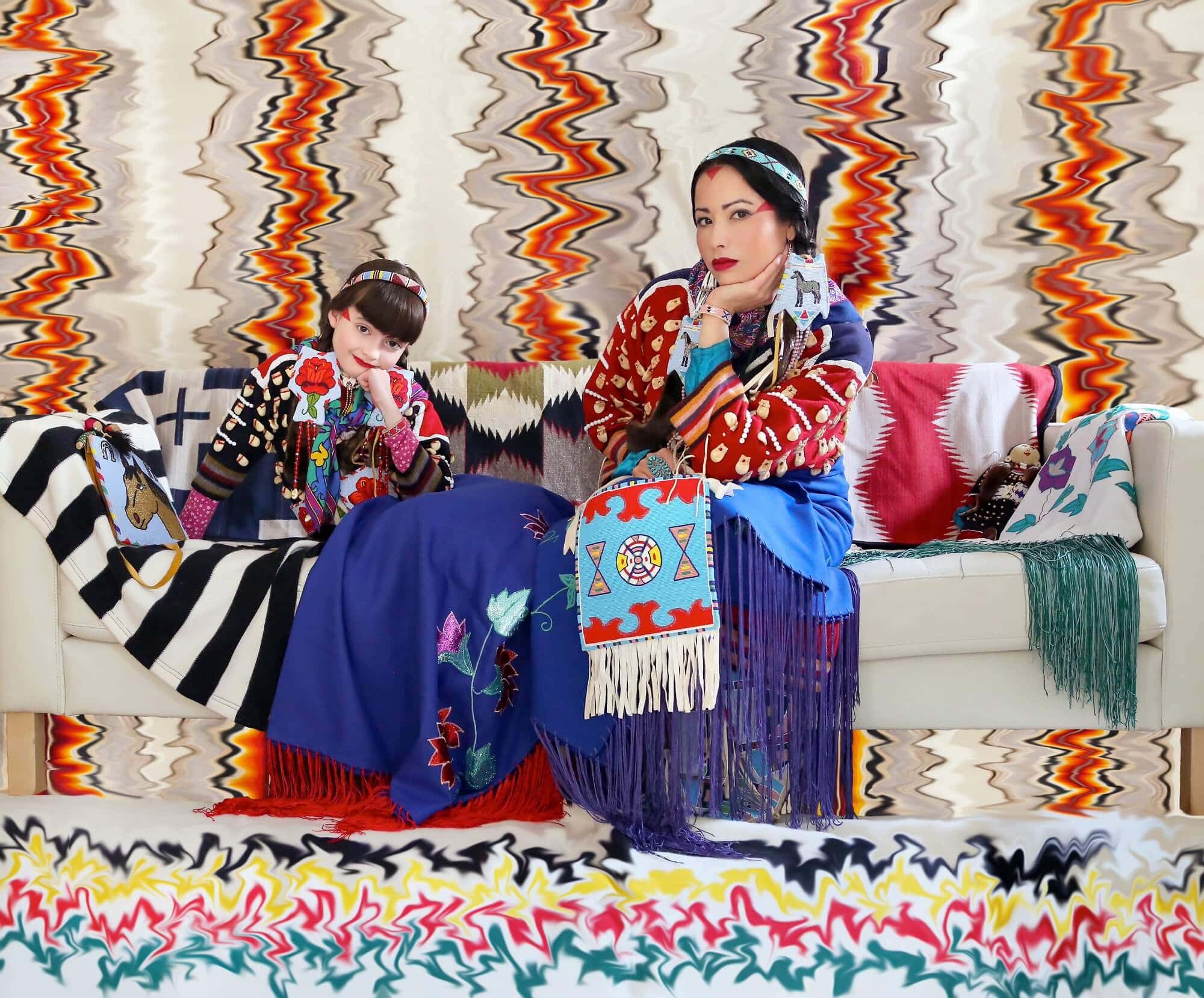 Frost Art Museum FIU
10975 SW 17th St., Miami; 305.348.2890; frost.fiu.edu
Through Dec. 13
Otros Lados: Itzel Basualdo, Hugo Crosthwaite & Judithe Hernández
Inspired by the novel A Dream Called Home by Reyna Grande, this exhibition is a journey of Mexican and Mexican American experiences through the eyes of three generations of artists. 
Through Jan. 3
House to House: Women, Politics and Place
With a focus on women's struggles and triumphs over the last century, this multimedia exhibition dives into two metaphorical houses: the private, domestic space and the public, political space.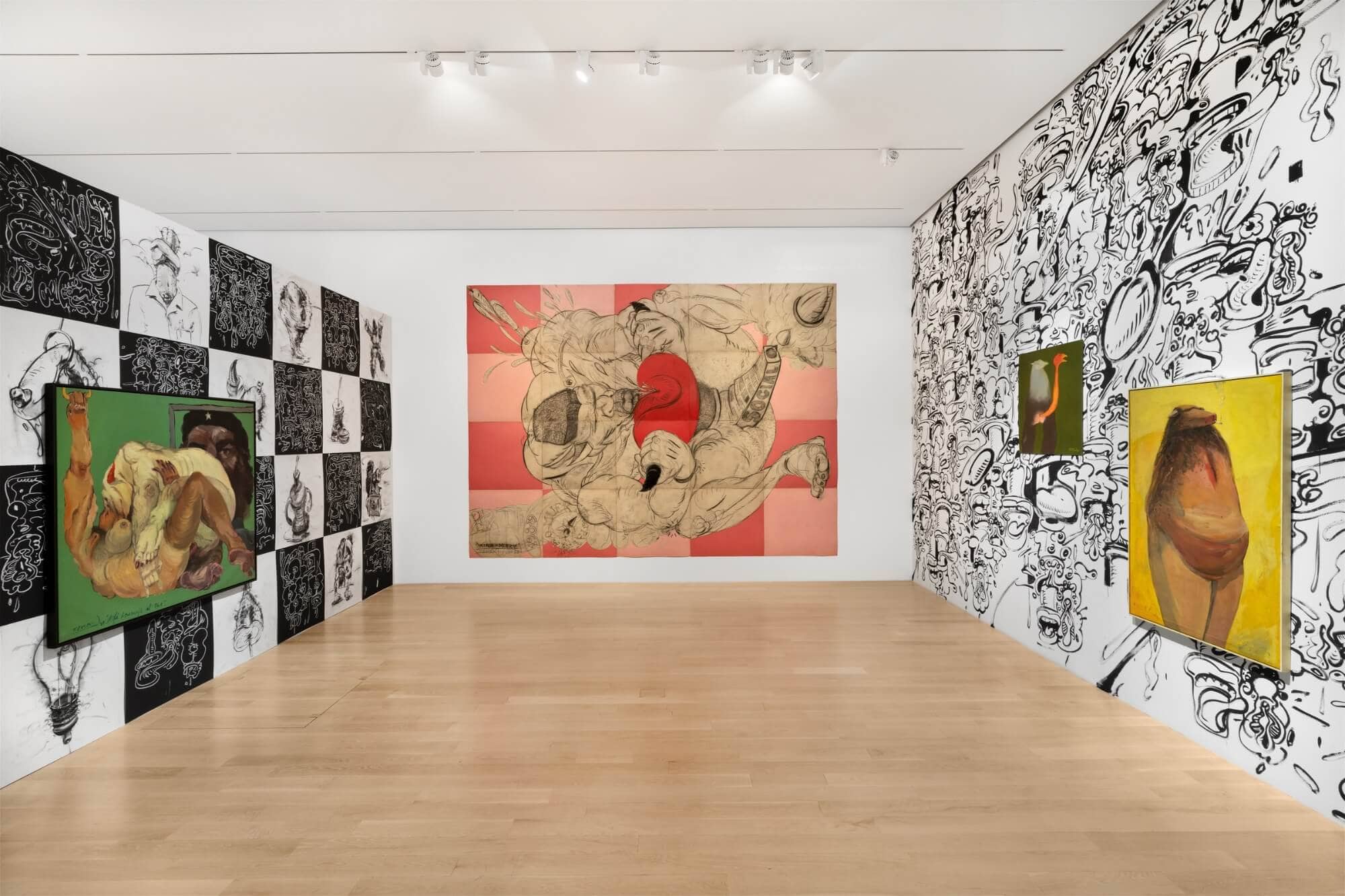 ICA Miami
61 NE 41st St., Miami; 305.901.5272; icamiami.org
Through Jan. 17
Allan McCollum: Works Since 1969
The first U.S. museum retrospective for artist Allan McCollum spans his 50-plus-year career. Some of his earlier works, such as "Surrogate Paintings" and "Construction Paintings," will be exhibited for the first time in decades.
Through May 2
Tomás Esson: The GOAT
In 1988, Tomás Esson's first exhibition in Havana was censored and closed by authorities, an event that led to his continued creation of politically charged art. His 30-year oeuvre is on display at the Institute of Contemporary Art alongside a new site-specific mural.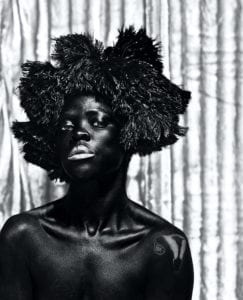 Pérez Art Museum Miami
1103 Biscayne Blvd., Miami; 305.375.3000; pamm.org
Through Summer 2021
My Body, My Rules
This exhibit features 20 female artists who examine the mainstream portrayal of women, confronting the stereotypes, violence, limitations and ideals imposed on the disputed image of the female body. 
Through Summer 2021
Allied with Power
This exhibition at PAMM highlights 40 pieces by international African and African diaspora while exploring themes such as politics, spirituality and race. The works are among Jorge and Darlene Pérez's latest gifts to the museum's collection. 
Museum of Art & Design
 Miami Dade College, 600 Biscayne Blvd., Miami; 305.237.7700; mdcmoad.org
Through May 30
The Body Electric
This MOAD exhibit examines our relationship with technology over the last 50 years and how it dominates our interactions with the world, our bodies and each other. 
The Wolfsonian–FIU
1001 Washington Ave., Miami Beach; 305.531.1001; wolfsonian.org
Long-Term View
The New Deal: Art Relief
After the Great Depression, a relief program called the Works Progress Administration was created to restart the arts. This exhibit displays pieces created during that time of recovery. 
Long-Term View
Art for Justice
A Scottsboro, Alabama, case made national news in 1931 when nine Black boys were falsely accused of rape, and the Communist Party USA not only defended them but also helped to organize protests against white supremacy. This exhibit offers a glimpse into that moment.

Boca Raton Museum of Art
501 Plaza Real, Boca Raton; 561.392.2500; bocamuseum.org
Through Jan. 3
My Presidents and Other Recent Acquisitions
The seven artists in this exhibition include Ben Patterson, a founding member of the Fluxus art movement. His "My Thirteen Presidents" draws the foundation of presidents' characters through popular astrology. 
Through Sept. 2021
The Signing
This captivating 15-foot-long photograph on loan from artist Renee Cox takes a revisionist look at one of our nation's most seminary events. It is a reinterpretation of Howard Chandler Christy's painting "Scene at the Signing of the Constitution of the United States" with modern men and women of color.
Morikami Museum and Japanese Gardens
4000 Morikami Park Road, Delray Beach; 561.495.0233; morikami.org
Through April 3
Collecting Stories
This exhibition presents works from Morikami Museum's permanent collection, which showcases how, over time, Japanese artists have been influenced by—and been influencers of—changes in society, politics and modernization.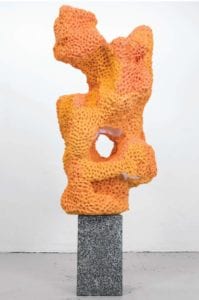 NSU Art Museum Fort Lauderdale
1 E. Las Olas Blvd., Fort Lauderdale; 954.525.5500; nsuartmuseum.org
Through Feb. 21
New Art South Florida
NSU Art Museum Fort Lauderdale spotlights the work of 13 South Florida artists who were recipients of the prestigious 2020 South Florida Cultural Consortium Awards, which honors artists from Miami-Dade, Broward, Palm Beach, Martin and Monroe counties.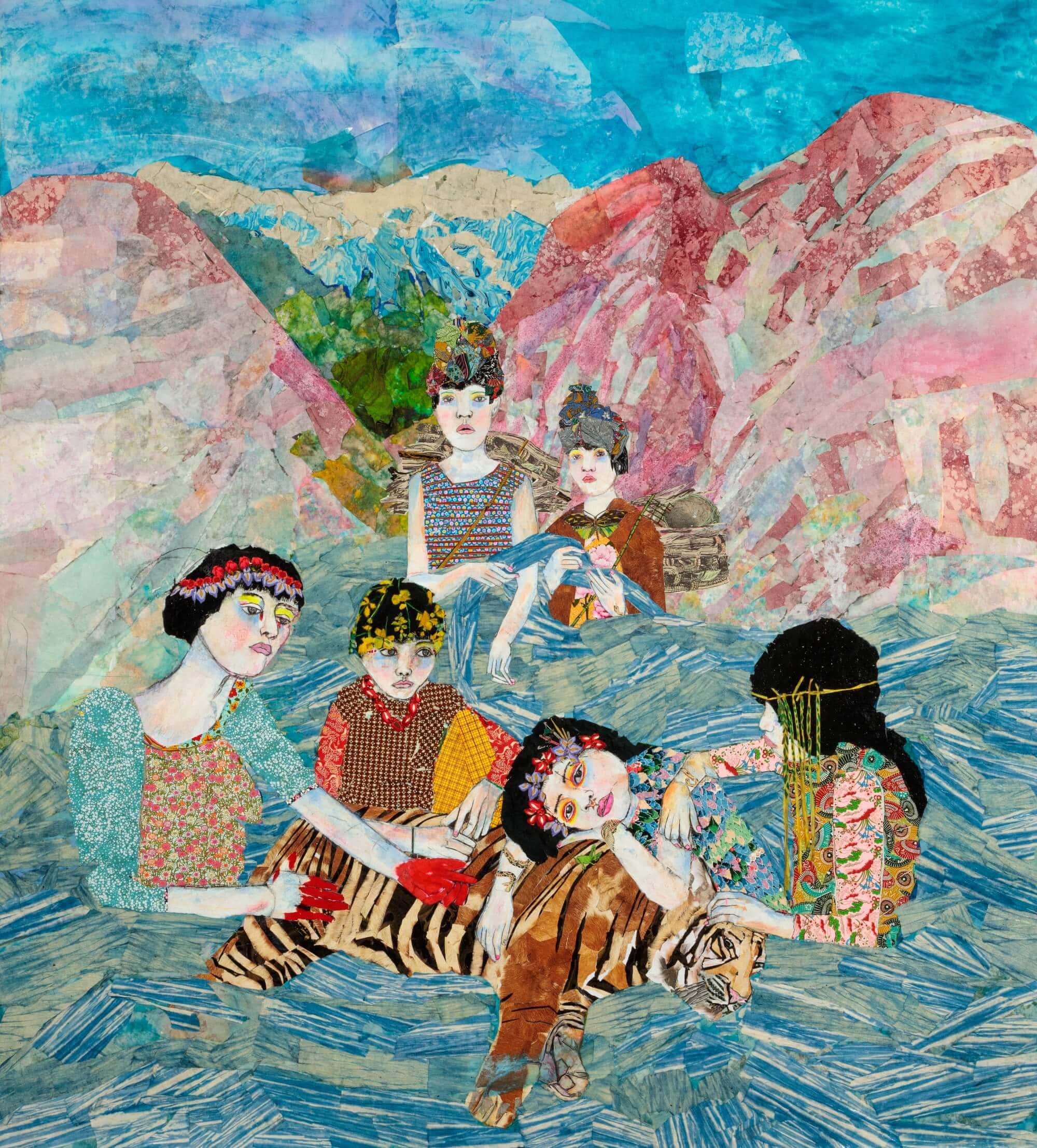 Norton Museum of Art
1450 S. Dixie Hwy., West Palm Beach; 561. 832.5196; norton.org
Jan. 2–May 9
María Berrío: Esperando mientras la noche florece (Waiting for the Night to Bloom)
Norton Museum presents María Berrío's first solo exhibition as part of its Recognition of Art by Women (RAW) series, showcasing 20 of the Colombian-born artist's large-scale collages that reflect on issues of immigration and nature.
Jan. 2–May 9
Art Finds a Way
This exhibit is a curated examination from the museum's permanent collection that references historic and personal experiences, as well as popular culture and the media, to address persistent contemporary issues of racial injustice.