U.S. Real Estate Guide – Where to Live by How You Live
TOP CITIES AND TOWNS ACROSS THE U.S. TO MAKE YOUR DREAM LIFE A DAILY REALITY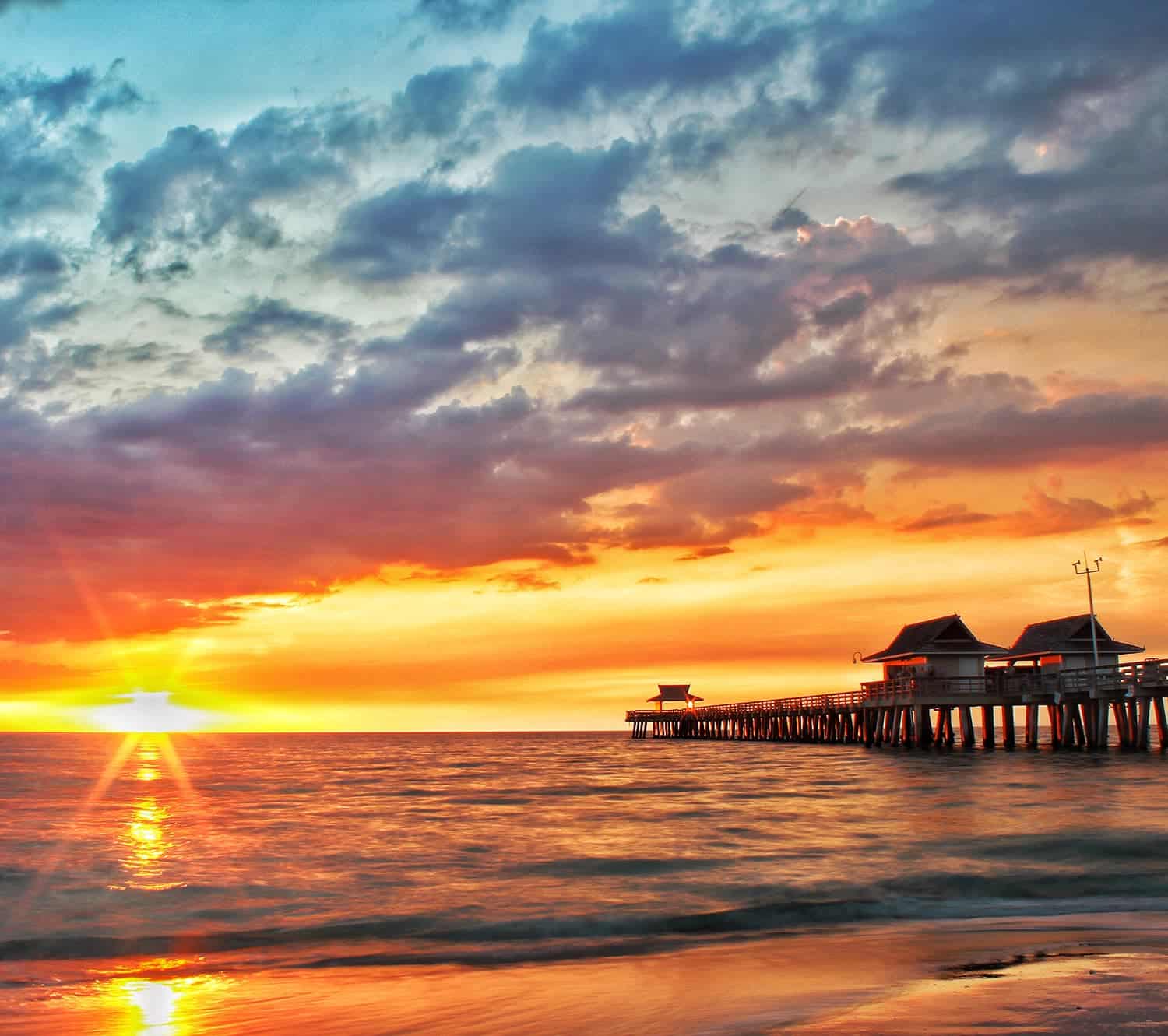 Naples, Florida - Photo by Kevin Hutchinson/Shutterstock
"Lifestyle real estate" is one of the hottest new residential property trends in America—especially with so many more people working from home. So, are you ready for a change of scenery and a massive upgrade to your quality of life? The U.S. has plenty of places to buy a vacation home or relocate full time that will suit anyone's hobbies, habits and lifestyle choices. Here's our roundup of some of the most extraordinary places to live that will truly blow your mind.
GOLFERS

Golf lovers who crave idyllic climates, legendary course quality and the private club lifestyle won't be able to get enough of these three towns.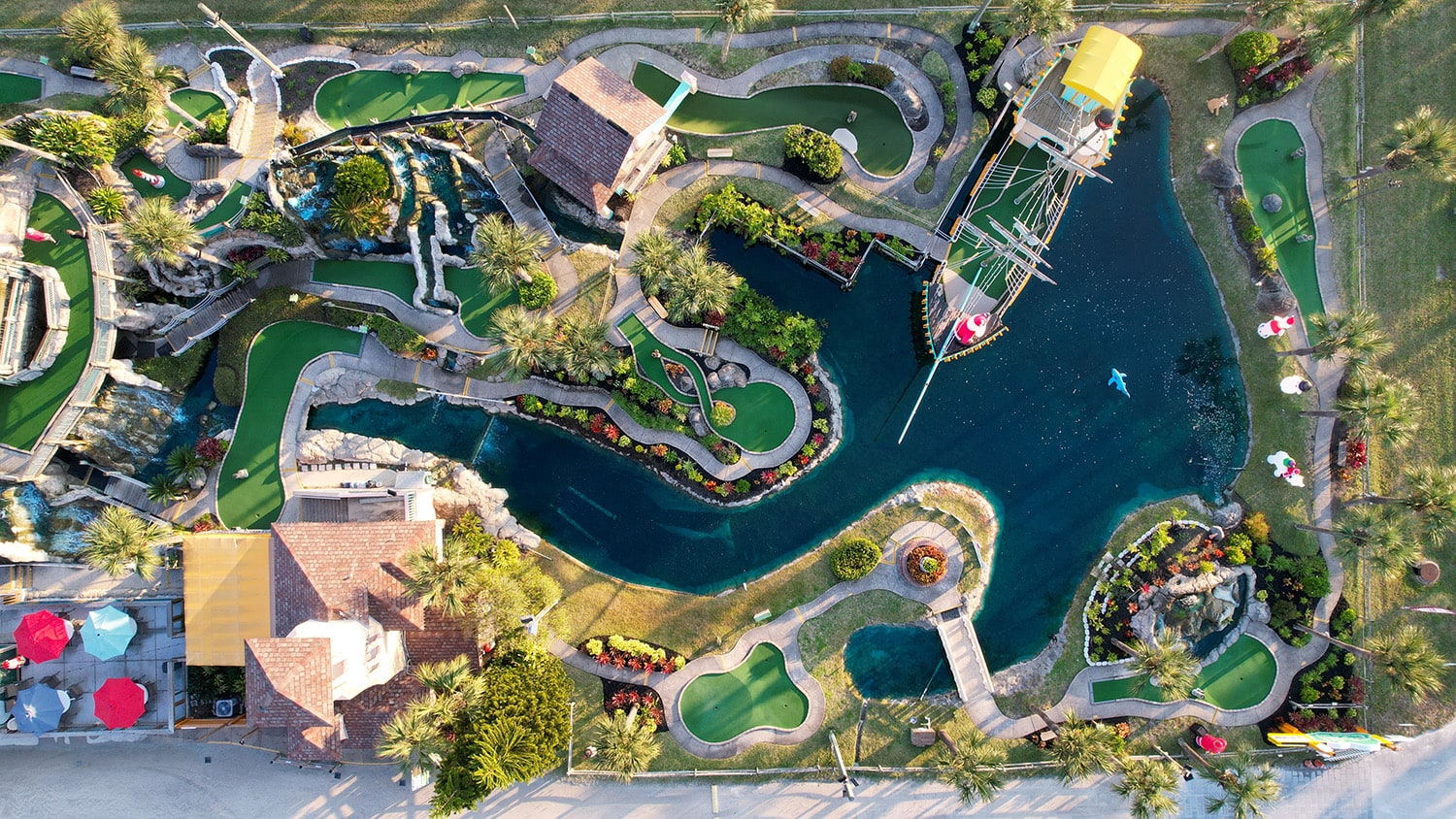 St. Augustine, Florida
America's oldest city is home to World Golf Village with two championship courses, the World Golf Hall of Fame and the iconic island green at TPC Sawgrass.
Grapevine, Texas
Grapevine is home to the swanky Cowboys Golf Club, as well as Ben Hogan, Byron Nelson, Lee Trevino, Jordan Spieth and David Feherty. Need we say more?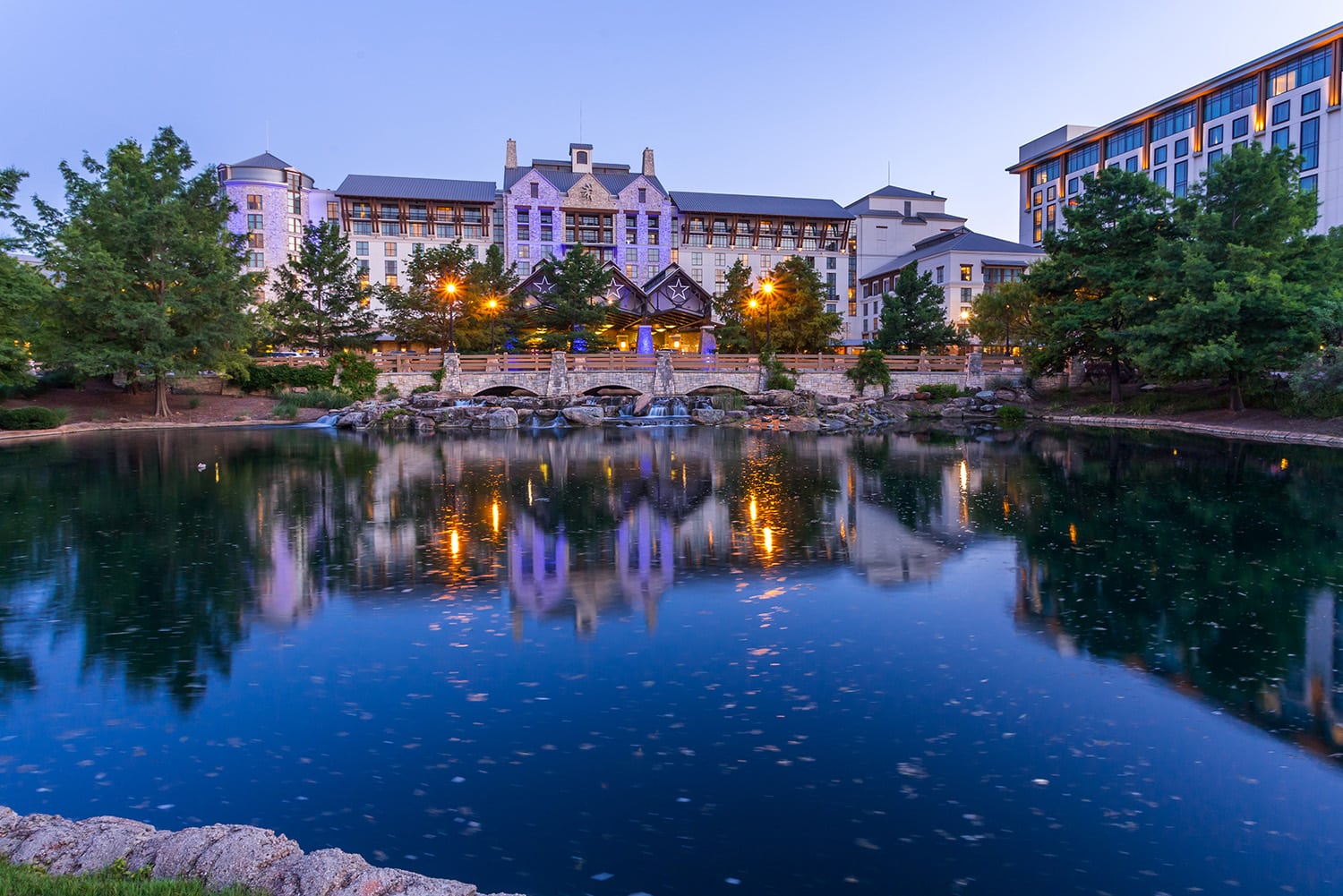 Monterey, California
Spyglass Hill Golf Course, Pebble Beach Golf Links, The Links at Spanish Bay and Monterey Country Club converge with iconic coastal scenery in this upscale beach town.
POLO FANATICS

Polo players are known for their well-heeled tastes and affinity for luxury real estate. These exclusive enclaves won't let them down.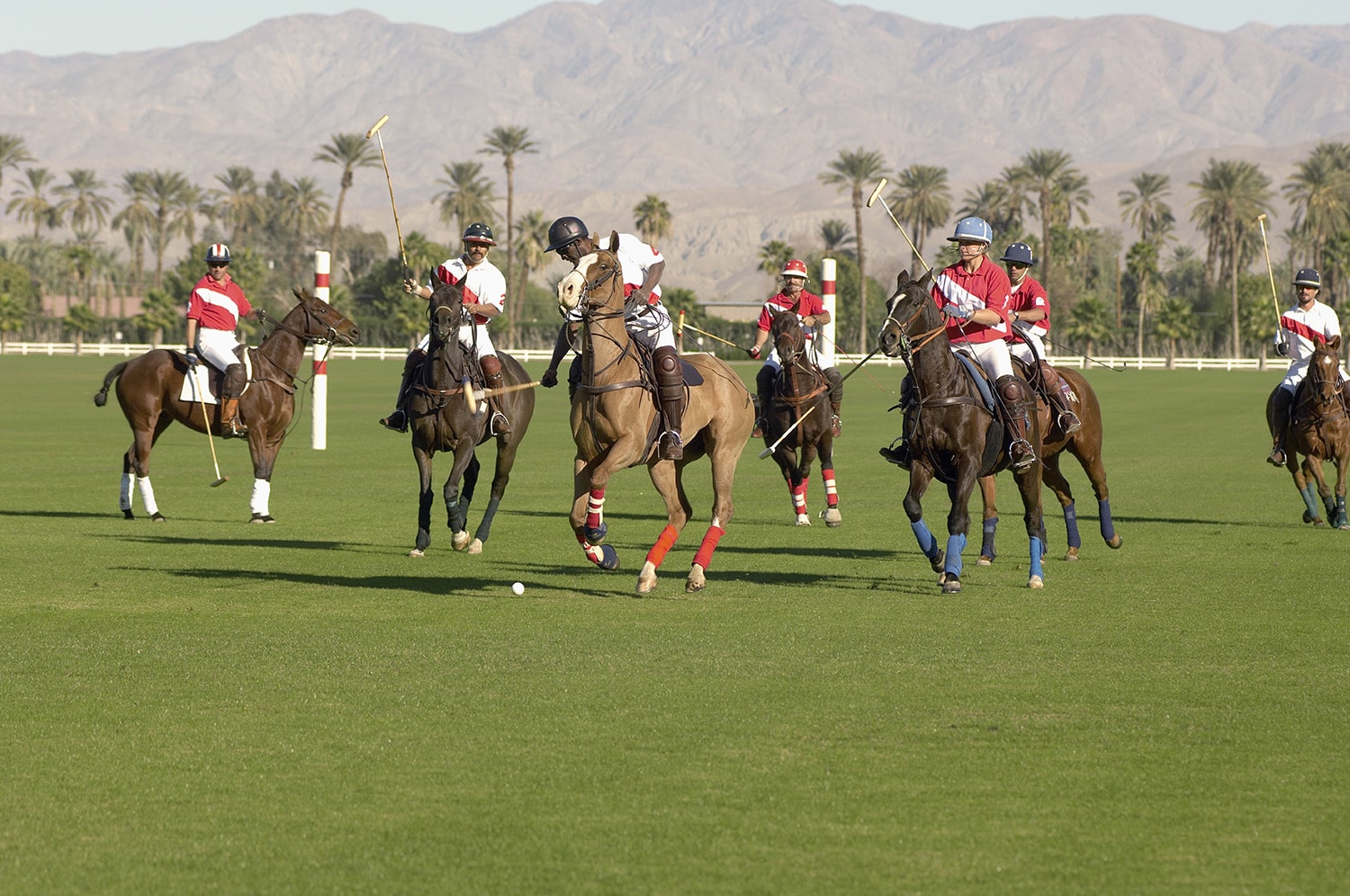 Wellington, Florida
Five miles west of the glitz and glamour of Palm Beach is America's polo epicenter, where some of the world's best players (and their horses) reside and train.
Southampton, New York
Southampton is world-renowned as much for its summer celebs and beachfront mansions as it is for its polo, and the Southampton Hunt & Polo Club is one of America's largest.
Montecito, California
Montecito is home to Oprah Winfrey, Rob Lowe and Prince Harry and Meghan Markle— and just up Route 1 from the world-famous Santa Barbara Polo & Racquet Club.
WINTER ENTHUSIASTS
When the temperatures drop and snow swirls, these locales come alive. World-class snow sports, expansive landscapes, hopping downtowns and cultural institutions are right on your doorstep.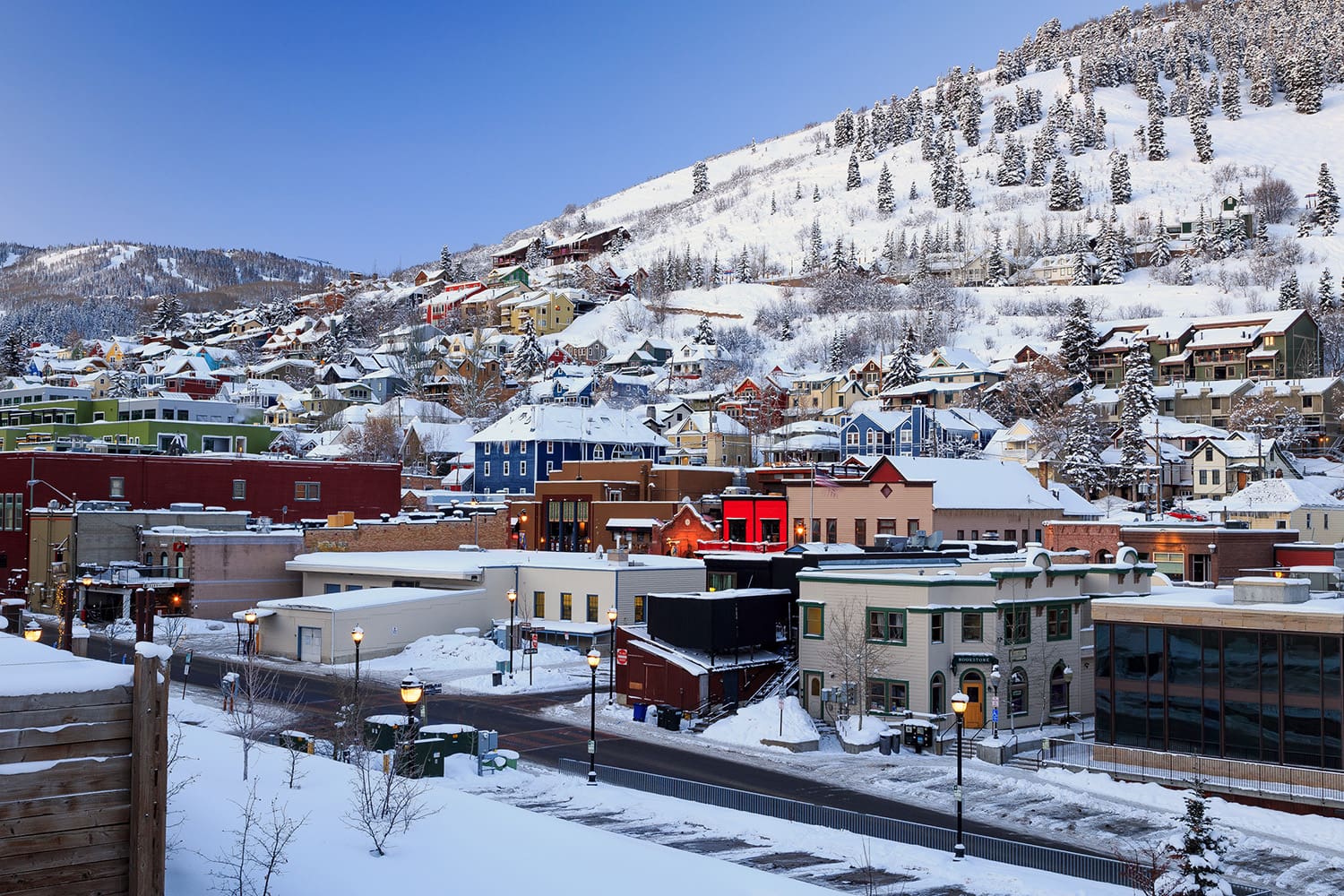 Park City, Utah
Famed for its legendary "Champagne Powder"—and the celeb- packed Sundance Film Festival, of course—Park City is bordered by Deer Valley and Park City Mountain resorts and framed by the picturesque Wasatch Range.
Lake Placid, New York
Home of the 1980 Winter Olympics, Lake Placid boasts ski jumps, luge runs and cross-country skiing courses open to the public. The view of a snow-covered downtown from your lakefront living room fireplace is picture-perfect.
YACHTING LOVERS
Superyacht owners and sailors seeking blue water, big boat slips and the bespoke lifestyle will want to pull up anchor in these three waterfront paradises.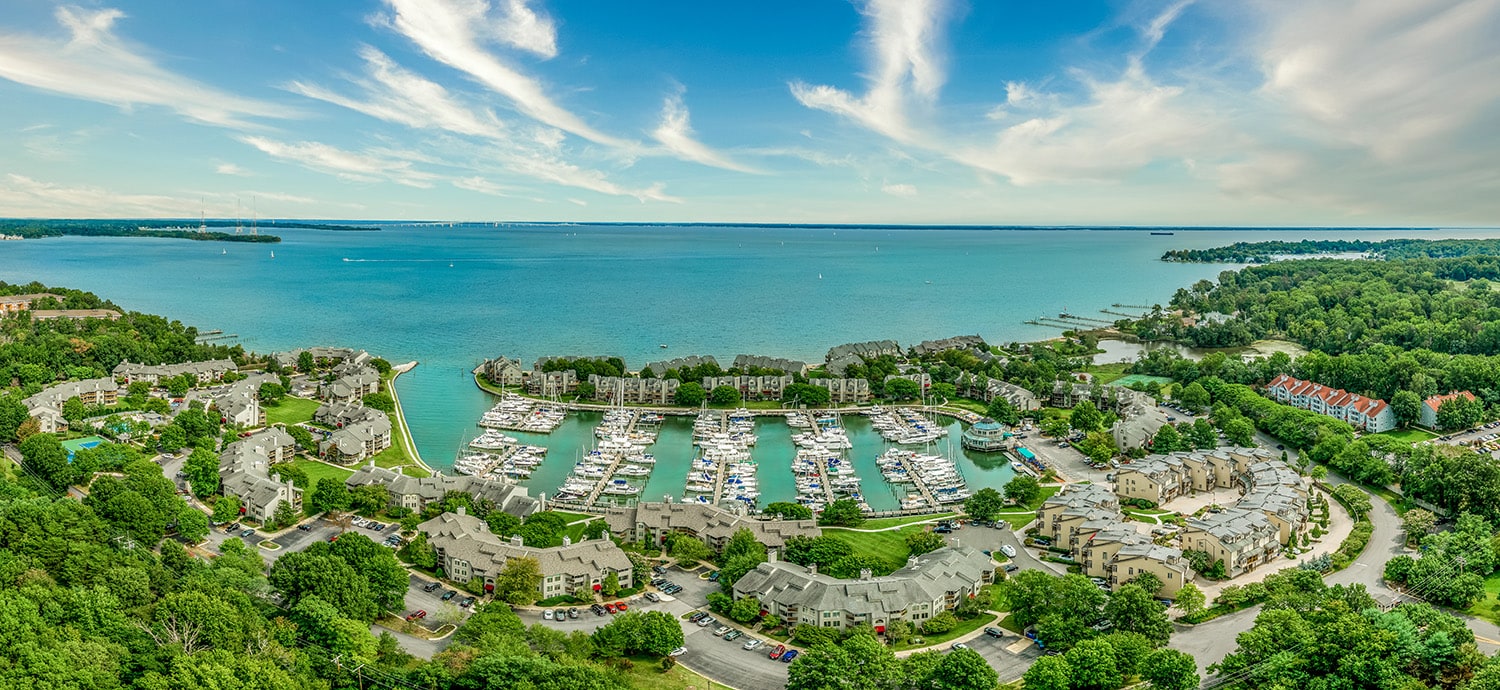 Fort Lauderdale, Florida
America's sailing capital is home to some of the finest yacht builders and craftsmen in the U.S.—and is now one of the hottest cities in South Florida for the high-net-worth class.
Annapolis, Maryland
As the gateway to the Chesapeake Bay, Annapolis is home to over a dozen yacht and sailing clubs, the U.S. Naval Academy and some of the most majestic waterfront properties in the Mid- Atlantic.
Bar Harbor, Maine
Maine's coastal yachting epicenter, the unofficial seat of Mount Desert Island and departure hub for neighboring Acadia National Park, is also the summer home for many of the East Coast's wealthiest families.
ACTIVE FAMILIES
If the pace of life is what keeps you and your family healthy, happy, together and on the move, these cities will be impossible to resist.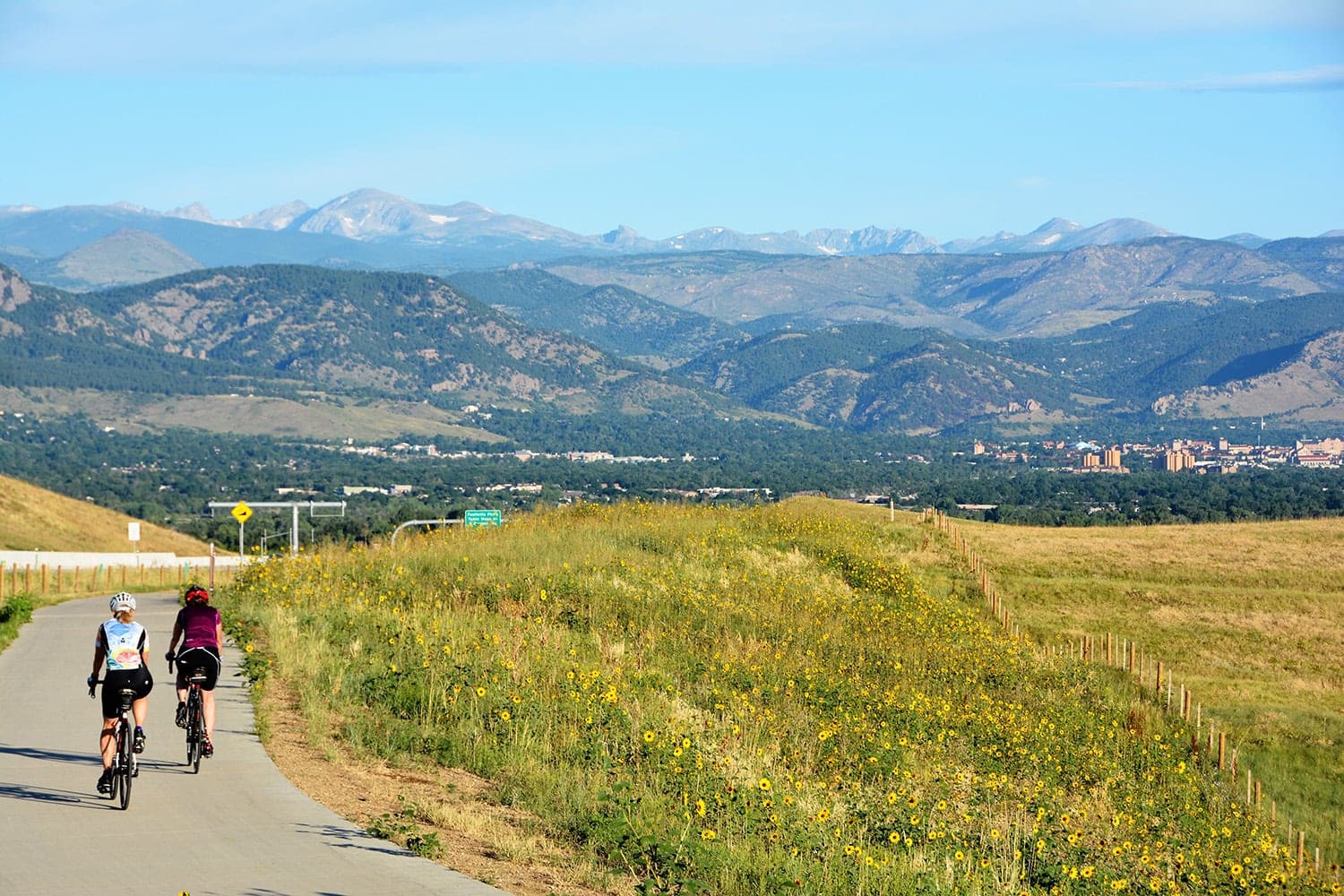 St. Petersburg, Florida
You'll never run out of things to do in the "Sunshine City," from boating to beachgoing to endless other outdoor activities. St. Petersburg is also home to the Tampa Bay Rays, while Major League Baseball's Spring Training season is in nearby Clearwater.
Boulder, Colorado
The hub of the Rockies is known for its outdoor lifestyle, progressive wellness vibe and family-oriented communities. Plus, it's minutes from Denver and world-class skiing.
Austin, Texas
Rebellious meets tech meets old-school Texas on the edges of rolling Texas Hill Country. Austin's award-winning food, music, art, culture, parks and schools have lured active families to the Lone Star State for years.
ARTS & CULTURE
Music, art, theater and offbeat local events that bring kindred spirits together are the year-round pulse in these three cities.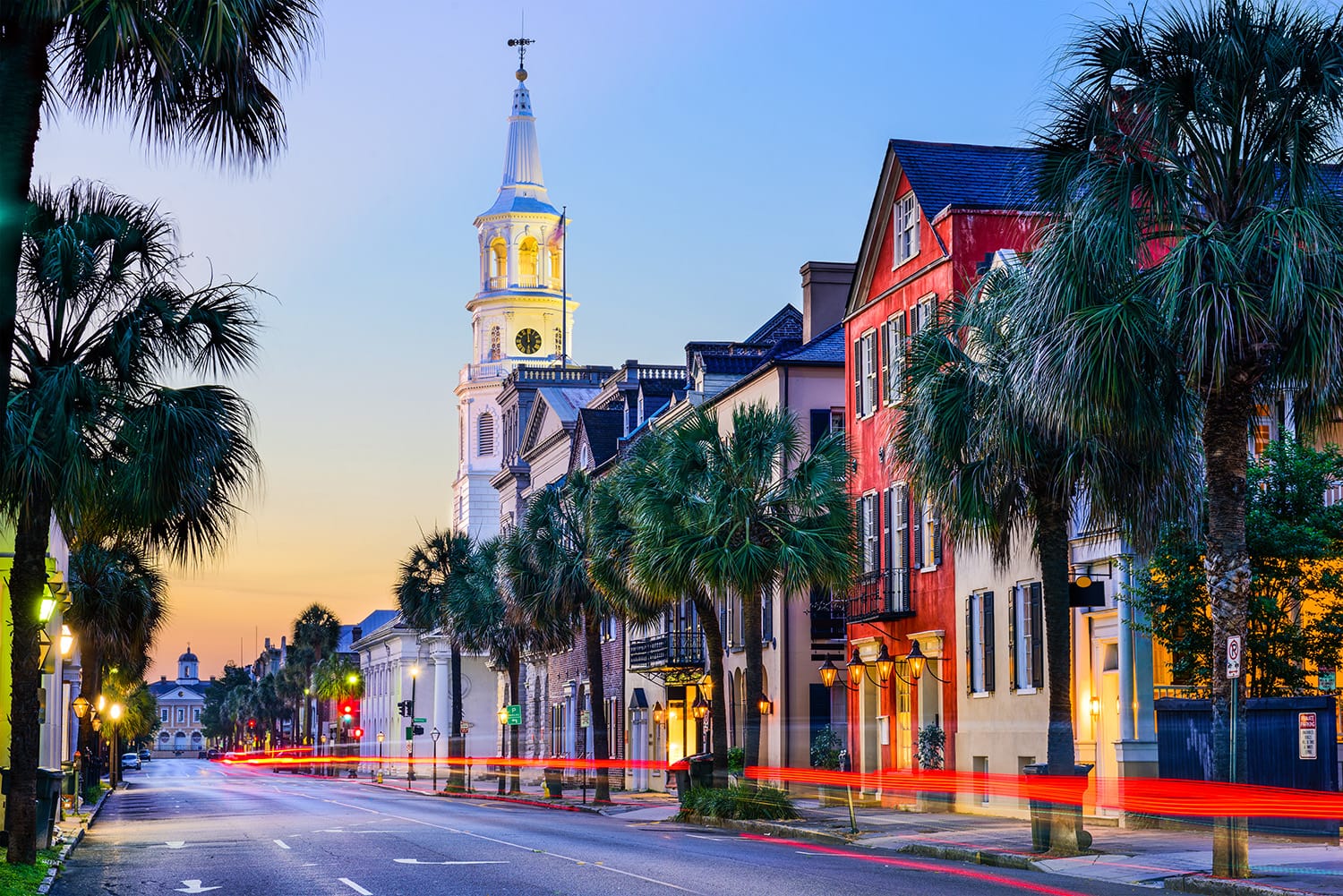 Sarasota, Florida
The epicenter of Florida's "Cultural Coast," this waterfront city is packed with galleries, year- round performances and some of the most notable midcentury architecture and homes in the U.S.
Albuquerque, New Mexico
The stars outside of Albuquerque are as famous as the city's diverse, year-round arts and festival scene. It's also an hour south of Santa Fe's world-renowned galleries and a day's drive from the Grand Canyon.
Charleston, South Carolina
Relaxing food festivals, gallery walks and annual cultural events set this Southern waterfront city apart. The historic architecture, storefronts and mansions will have you looking for a Realtor as soon as you arrive.
TASTE AFICIONADOS
If you fancy food, wine and all things culinary, these three sensory epicenters will have you salivating.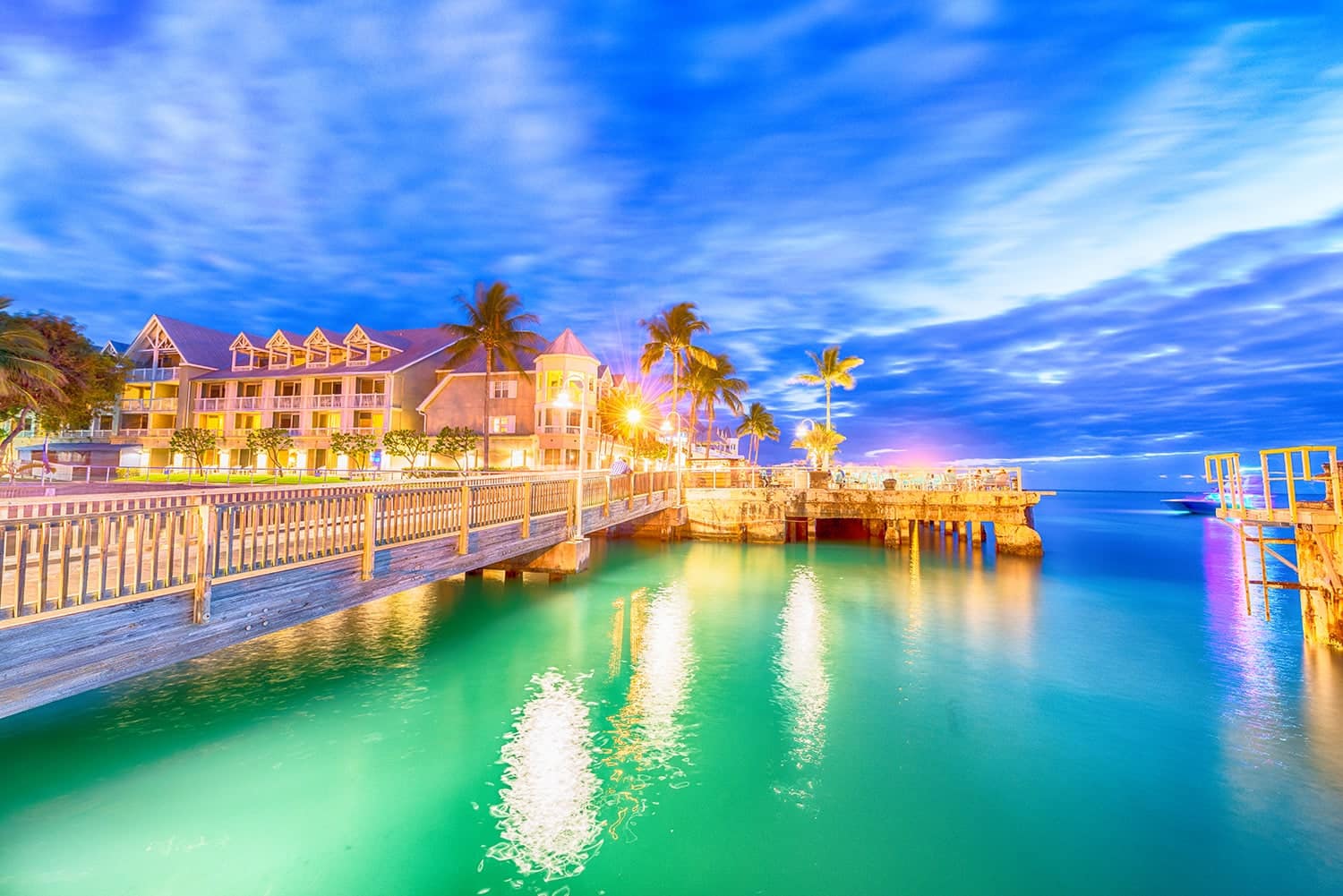 Key West, Florida
Famed Duval Street is home to more restaurants in its mile length than almost anywhere else in America, spanning cuisine from James Beard to Jimmy Buffet. The bars (wink) are pretty legendary as well.
Aspen, Colorado
Aspen is home to the Food & Wine Classic and some of the finest culinary talent in the West. Plus, it's just up the valley from Hunter S. Thompson's legendary haunt: Woody Creek Tavern.
Palm Springs, California
Already famous for its arts, architecture and Hollywood crowd, this desert mountain town is finally getting its culinary due, which spans Sinatra-style piano lounges to the up-and-coming Greater Palm Springs Food & Wine Festival.
BEAUTY & WELLNESS
Who doesn't want to wake up every day feeling beautiful, healthy and good about themselves?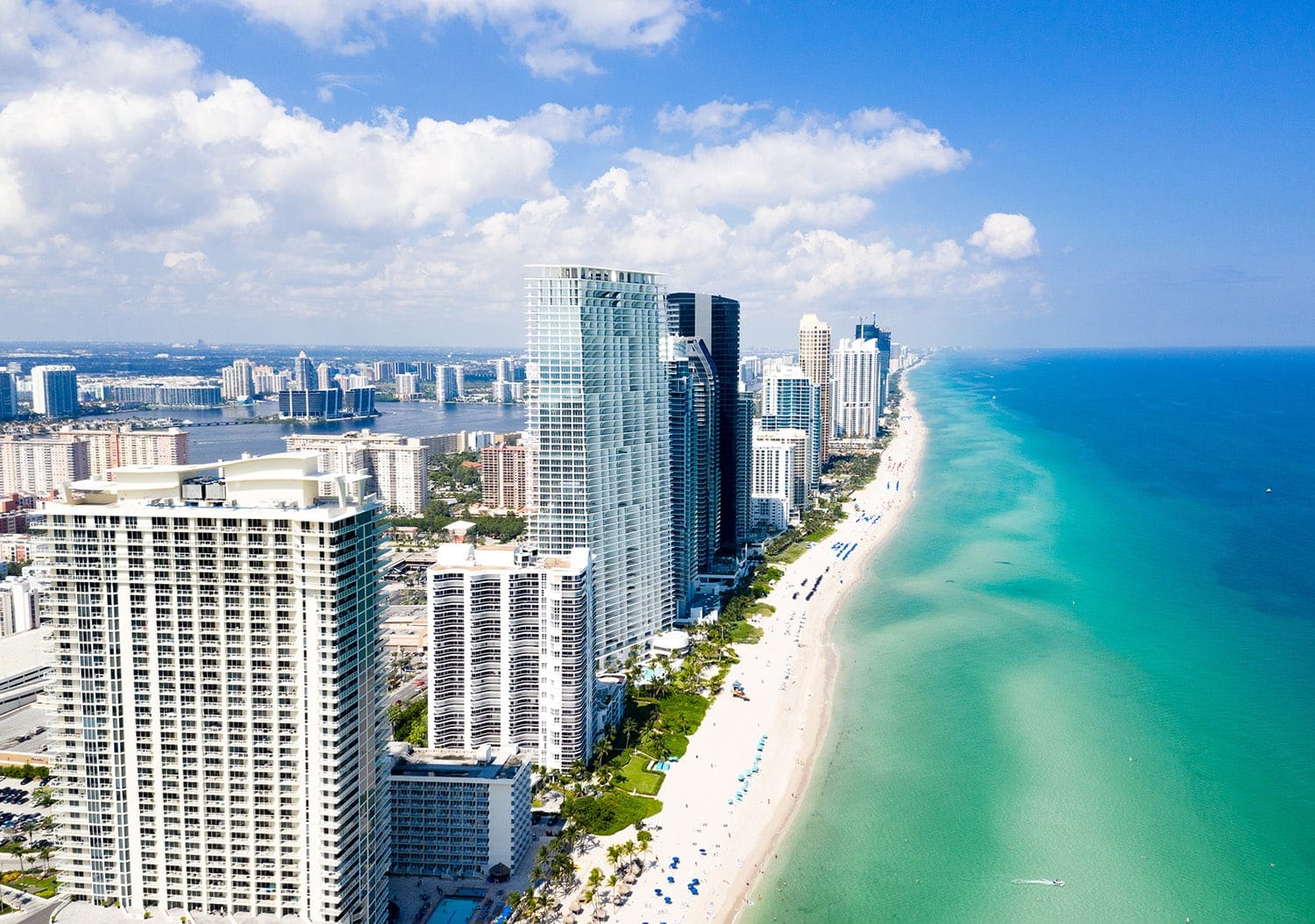 Miami Beach, Florida
If this seems obvious, it is. This beachfront city is South Florida's go-to spot for hotel day spas, healthy living (most of the time) and beauty. If you need it done, Miami Beach can do it in style and on demand.
Aurora, New York
This sleeper of a town flanked by the Finger Lakes wine region has one of the most up-and-coming health and wellness scenes in America, thanks to dozens of day spas and a lakefront lifestyle that screams, "More please!"
Napa, California
Pampering should be on this town's charter—just under wine. Mud baths, hot springs and mineral baths of all kinds are never more than a short drive away, and the year-round climate is sure to soothe your soul.
HIGH-RISE LIVING
Some people just prefer living high in the sky where the air is clear, the bustle abates and the views go on for miles. Penthouses aren't bad either, of course.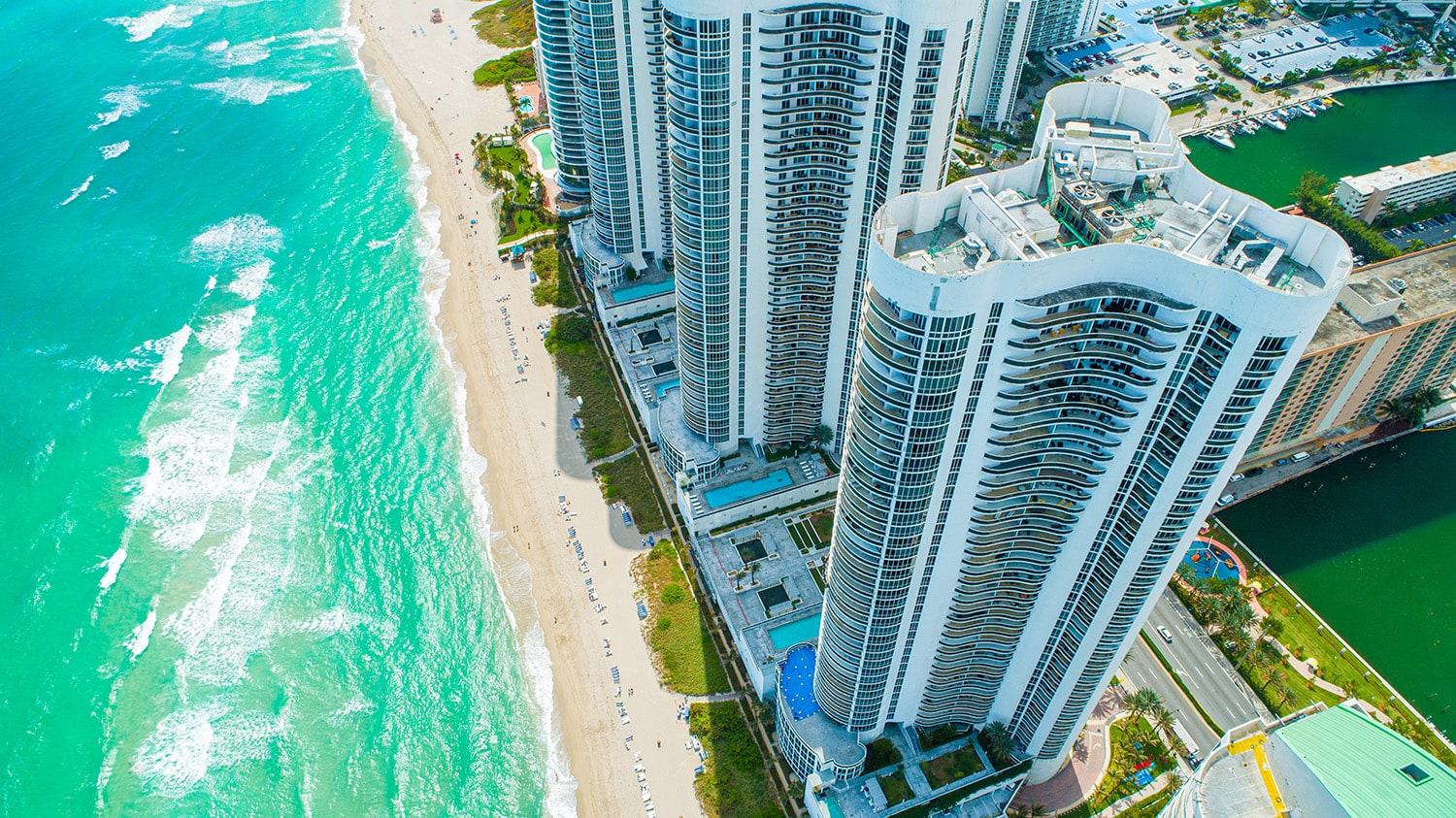 Sunny Isles Beach, Florida
Porsche Design Tower, The Ritz-Carlton Residences, The Mansions at Acqualina, Residences by Casa Armani, and six (yes six) Trump towers all call this South Florida beach city home.
San Diego, California
Doctors, healthcare CEOs and tech entrepreneurs made this eco- friendly waterfront city one of the best places to live in America— only elevated by 360-degree ocean and mountain views.
Portland, Oregon
Few places in the Pacific Northwest offer better views than Portland, situated on the Columbia River in the shadow of the iconic, snow-capped Mount Hood. Oh, and don't overlook the microbreweries and coffeehouses.
SMALL-TOWN CHARM
Postcard perfection, historic architecture, independent retailers and living like a small-town local isn't going anywhere here—ever.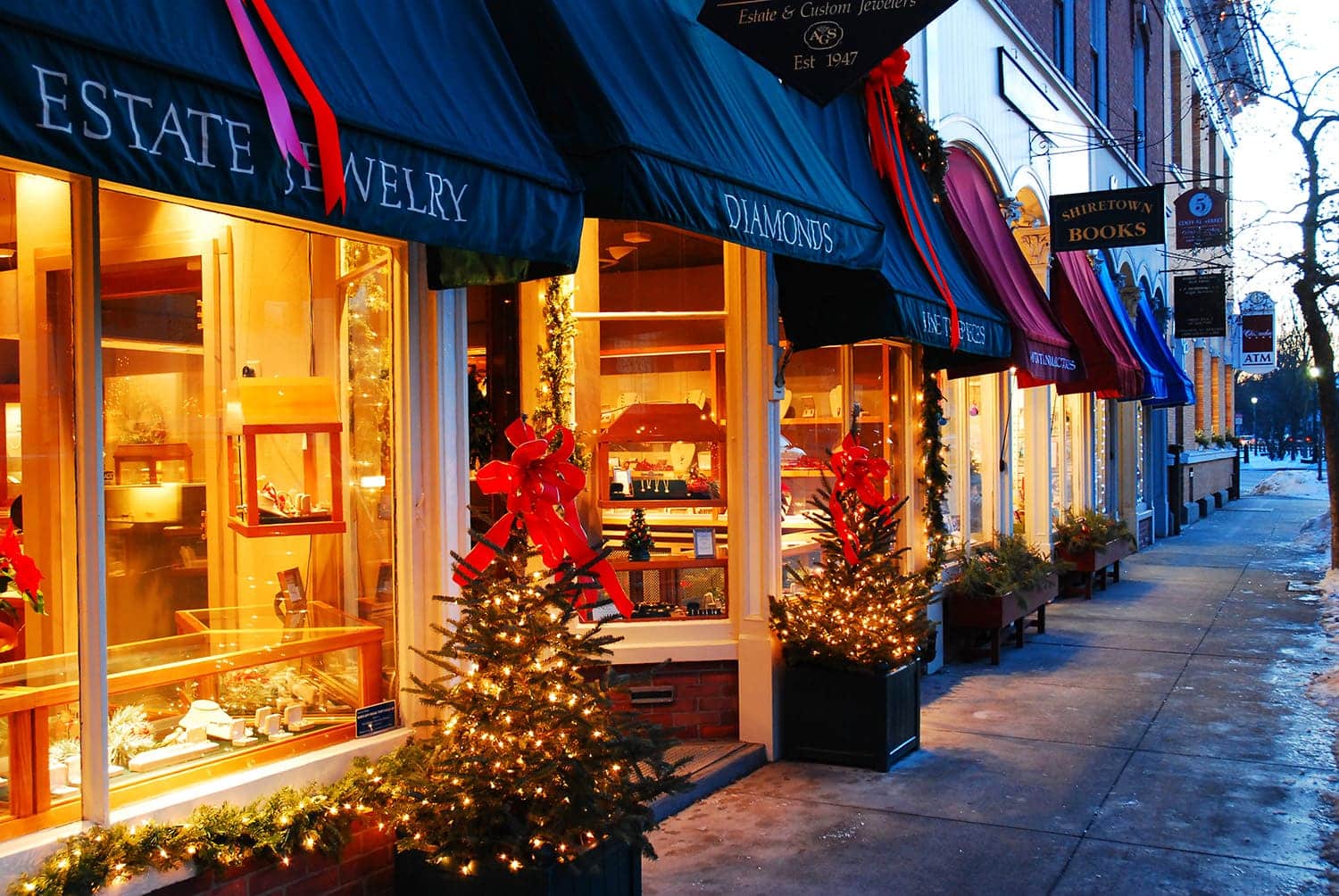 Fernandina Beach, Florida
Picturesque and enchanting doesn't even begin to capture this historic town just outside of booming Jacksonville, where Victorian architecture meets Gilded Age millionaires on Amelia Island.
Woodstock, Vermont
Queen Anne mansions and historic inns, shops and restaurants surround this town's quintessential central "Green." Outside of town, the covered bridges, antique malls and seasonal fall colors are textbook Vermont.
Telluride, Colorado
It doesn't get more classically Victorian and architecturally jaw- dropping than this Colorado mining town nestled into the 1,000- foot walls of the San Juan Mountains—where world-class skiing, climbing, fishing, biking and hiking abound.
RETIRING EARLY
Say goodbye to bingo and buffet days. If you're thinking about retiring early but don't want to give up the joys of middle age, these three spots are for you.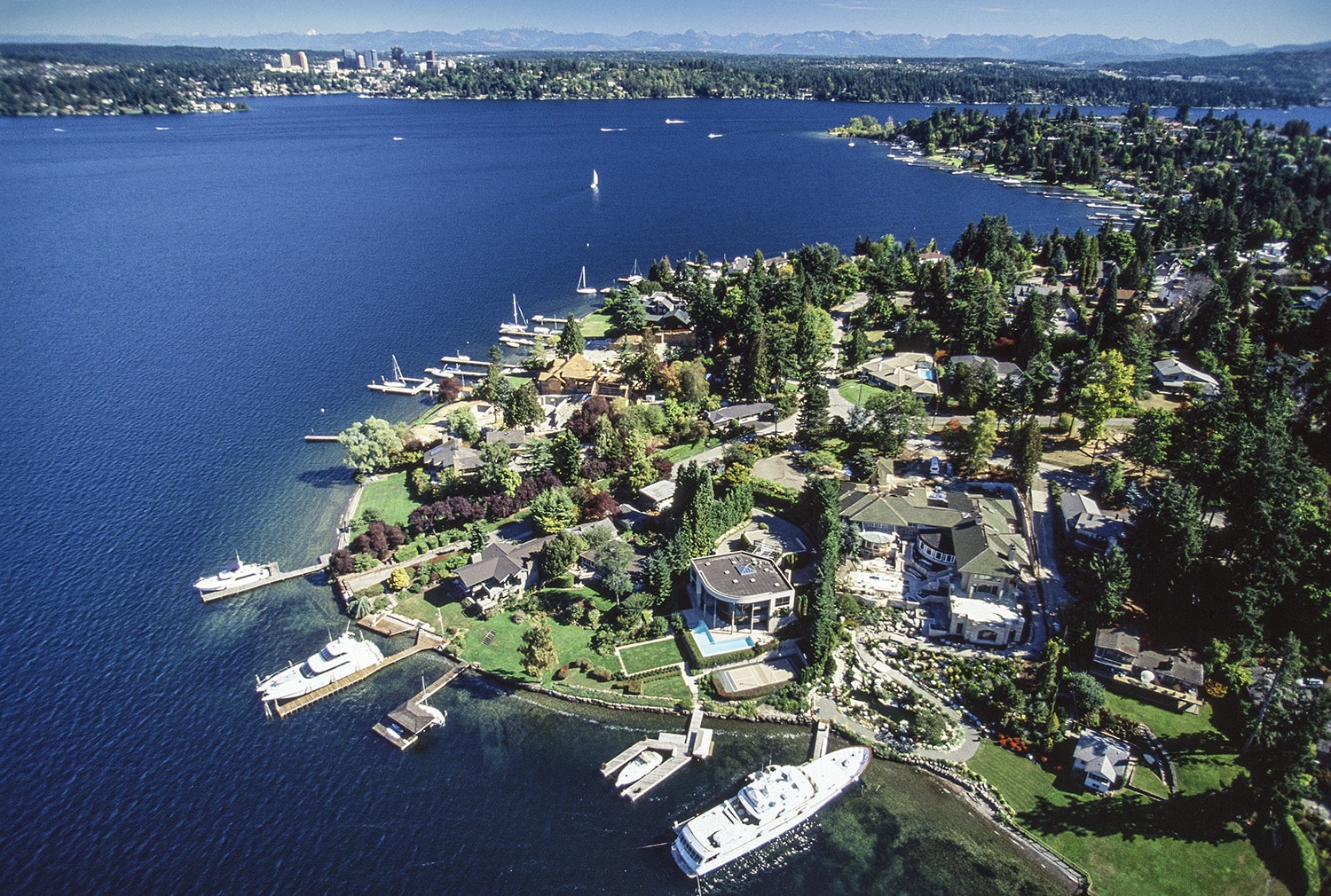 Vero Beach, Florida
Even if it didn't have 232 days of sunshine a year, Vero Beach's understated affluence, pristine beaches, cultured lifestyle and age diversity make it one of Florida's newest best places to retire.
Mercer Island, Washington
Seattle's tech billionaires can't all be wrong in calling this island on Lake Washington home. Its 475 acres of parks, tight-knit community and eclectic neighborhoods can't be beat.
Winston-Salem, North Carolina
This hip and historic city nearby North Carolina's famed "Research Triangle" consistently ranks as one of America's best places to retire based on happiness, desirability, taxes and healthcare indexes.
WORK FROM HOME
These three cities combine proximity to America's busiest metropolitan centers with access to the outdoors, private clubs, great schools and thriving social scenes.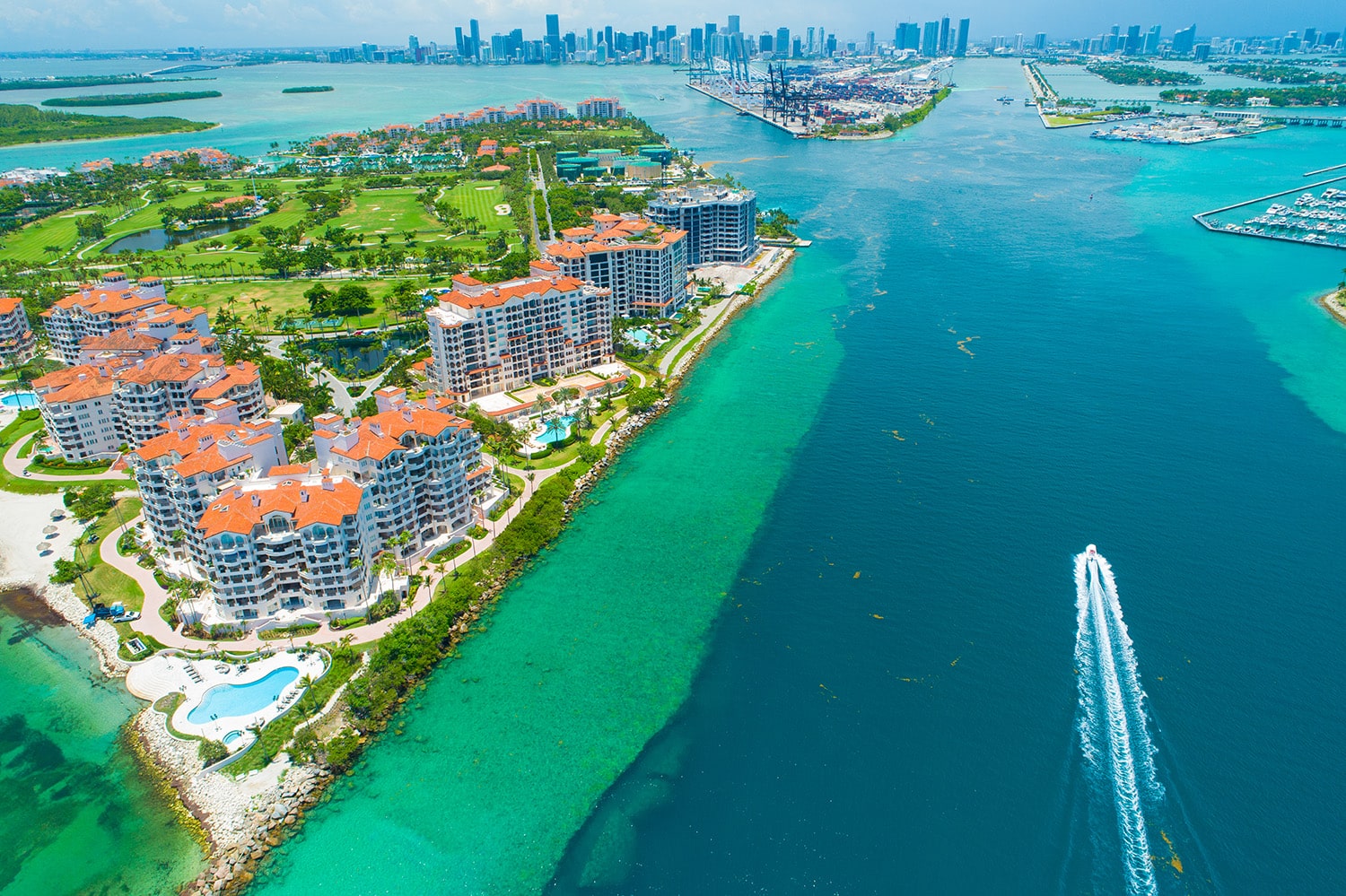 Fisher Island, Miami, Florida
One of America's most exclusive zip codes (accessible by a five-minute ferry ride), Fisher Island touts world-class tennis and golf, a private beach club, an elementary school and its own helicopter pad.
Mill Valley, California
Historic architecture, high-tech millionaires, a walkable downtown (adjacent to some of the best open space access in Northern California) and a 15-minute drive to San Francisco… What's not to love?
Locust Valley, New York
Locust Valley offers nationally renowned private clubs (Piping Rock) and sweeping, multi-acre properties with even more jaw-dropping estates—plus, it's only steps to the beach and a 50-minute train ride to the Big Apple.
UNIQUE PLACES
Who wouldn't want to wake up every day and have your mind blown by what surrounds you? Here are three places where you can make that happen.

Wakulla County, Florida
Southwest of Tallahassee and home to prehistoric Wakulla Springs, one of the largest freshwater springs in the world, Wakulla is like something out of a dream. Head to Wakulla Beach to purchase your next plantation-style or waterfront vacation home.
Sedona, Arizona
Sedona is an upscale desert hideaway teeming with New Age shops, luxury spas, a vibrant arts community and the geologic wonderland of America, including the nearby Petrified Forest, Antelope Canyon and Grand Canyon.
Lahaina, Maui, Hawaii
Hawaii doesn't get much more unique than Lahaina, where you'll find humpback whales off the beach, thousands of species in the West Maui Forest Reserve and a tropical island town on the National Register of Historic Places.
WOW-WORTHY REAL ESTATE
Sometimes big things come in even bigger, more eye-popping packages.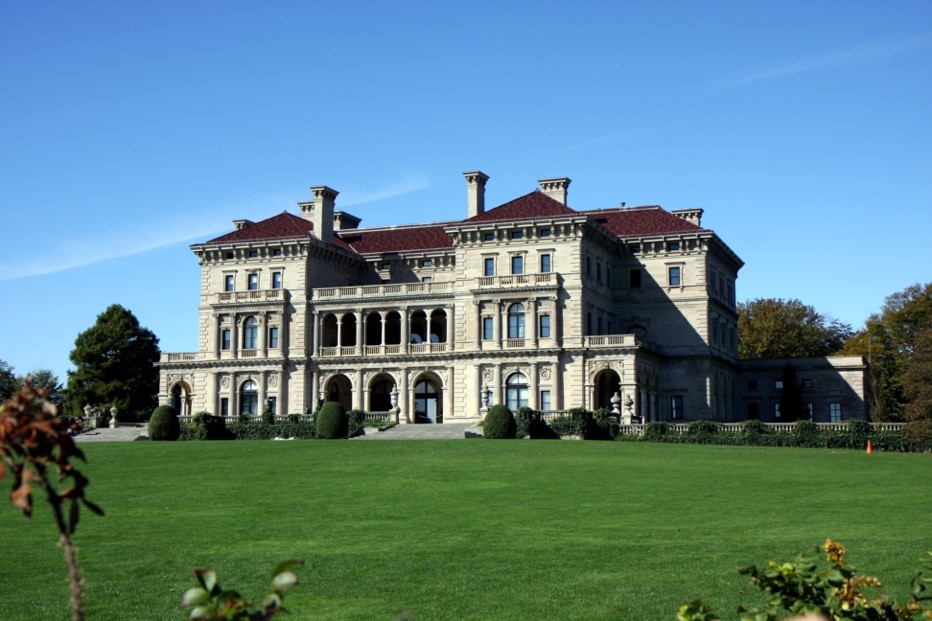 Palm Beach, Florida
The mansions on Billionaires Row along South Ocean Boulevard will make even a sultan swoon. Grandeur, opulence and over- the-top don't even come close to the words we'd use to describe them—and they're even better viewed from the water.
Buckhead, Georgia
Anyone who's anyone in Atlanta these days seems to live in Buckhead, the city's most historic, exclusive enclave of mansions, architectural icons, high-flying CEOs and sports stars.
Newport, Rhode Island
The inspiration for the 1974 film adaptation of The Great Gatsby is home to more Gilded Age oceanfront mansions than anywhere else in America. If you can snag a pad on Ocean Drive, you'll literally be living history.
MILLIONAIRE NEIGHBORS
Want to bump into millionaires (or billionaires), tech titans and power brokers in their jeans and T-shirts? Try these towns on for size.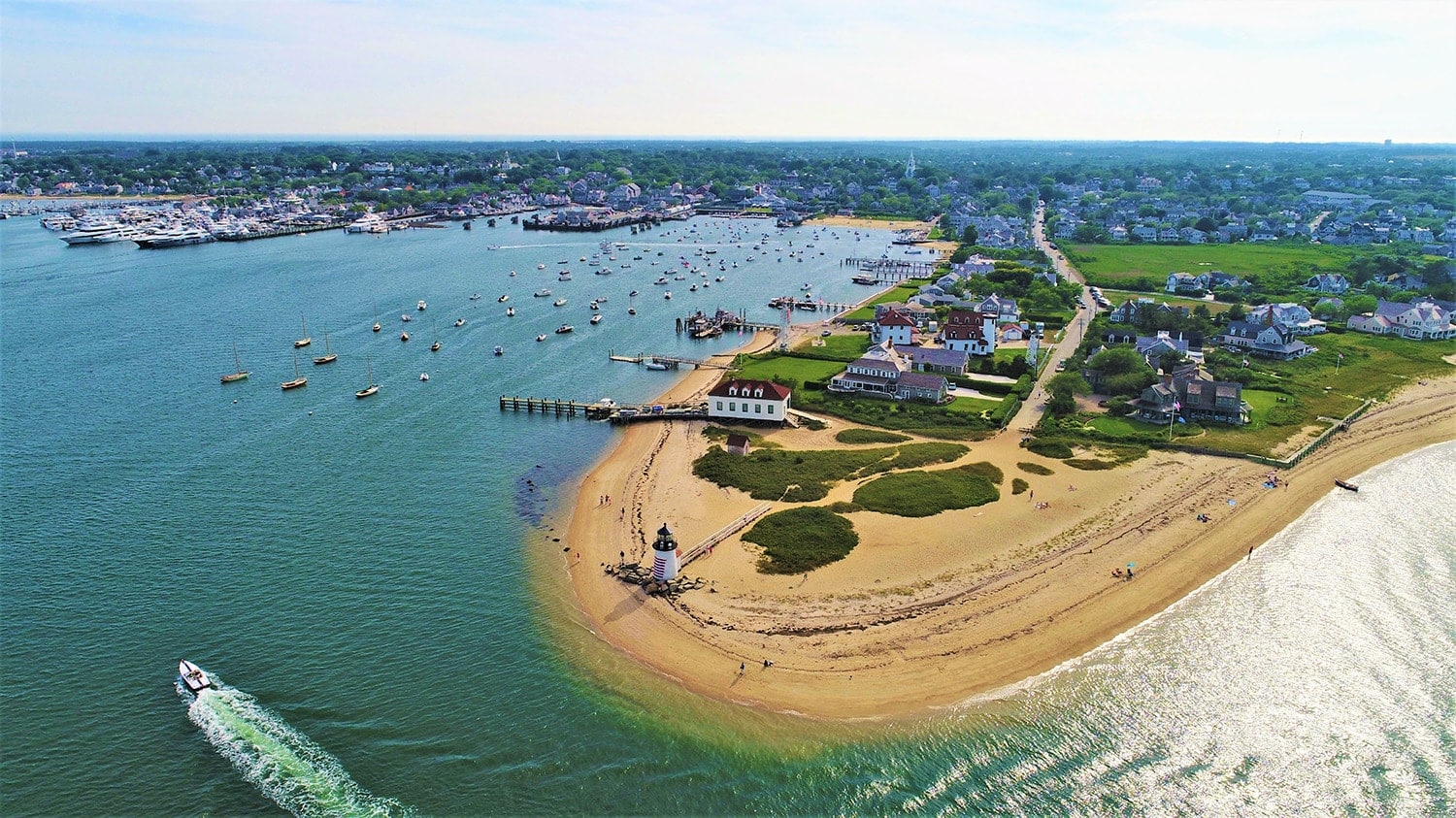 Naples, Florida
Naples is home to a higher percentage of millionaires and a higher average income per capita than almost any other city in the U.S.—and it has the waterfront real estate values to back that up.
Easton, Maryland
The "Hamptons of the Chesapeake" is the summer home of Washington D.C.'s rich and famous—including Dick Cheney, Donald Rumsfeld and the lords of K Street—as well as some of America's best oysters and crabs.
Nantucket, Massachusetts
Every summer, a herd of private jets descends on this small island off Massachusetts where remote beaches, dirt road estates and award-winning restaurants and seafood lure America's current millionaire class.