Trending Beauty: Aged to Perfection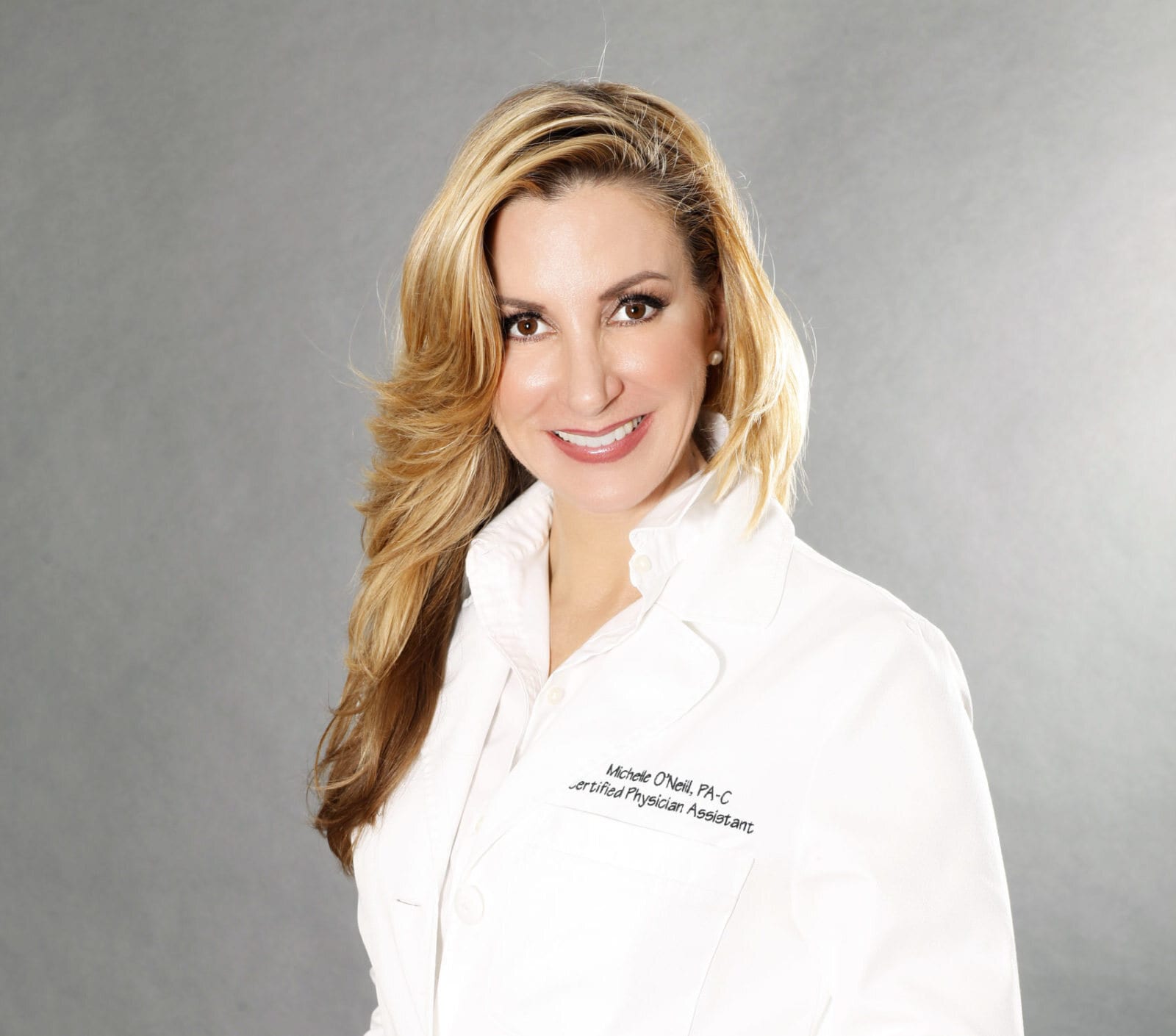 Michelle O'Neill, Founder, Miami Beach Laser & Aesthetics
What if you could turn back the hands of time and look years younger? While science hasn't found a way to stop the aging process altogether, there have been a lot of breakthroughs in ways to slow it down. Just ask Michelle O'Neill, board-certified physician assistant and founder of Miami Beach Laser & Aesthetics, who helps her patients meet their skin care goals with customized treatment plans. We sat down with Michelle to find out how we can "love the skin we are in" for years to come.
What advice do you have for those on the journey to self-preservation? My best tips would be: 1) Avoid unnecessary sun exposure, and use a broad-spectrum sunscreen with SPF 30 to protect against UVA and UVB rays. 2) Eat clean. Consuming too much sugar breaks down collagen and elastin. 3) Get your beauty sleep! Aim for at least seven to nine hours of sleep per night. This is when the skin renews itself. 4) Throw away the cigarettes; smoking gives you fine lines and wrinkles.
Why is it important to start the anti-aging process early? We refer to this as "pre-juvenation." If you start preventing fine lines and wrinkles earlier in life, fewer will form. Using a good skin care line and undergoing procedures that stimulate collagen and promote cell turnover are key.
What would you say is the most underrated treatment that patients should consider? I am a huge fan of laser skin rejuvenation. The Cutera Excel V treatment is amazing for removing brown spots and blood vessels, shrinking pore size, evening out skin texture and fighting fine lines and wrinkles. 
What aesthetic trends do you anticipate for 2020 and beyond? We are in a very exciting, evolving industry. There will be more dermal fillers brought to the market that we can use in our "anti-aging toolbox," along with new laser devices that will tighten and clarify the skin. Sixty will be the new 40.
Do you have any secrets to looking younger? Anti-aging treatments aren't just limited to the face. Treating the chest with laser to remove years of sun damage, filling hands with dermal fillers to replace volume and camouflage veins and even filling earlobes that are sagging from wearing heavy earrings can provide a more youthful look overall. 
What sets Miami Beach Laser & Aesthetics apart from other medispas? Our patients know that we really care about them. I listen to my patients and formulate a plan with them to achieve the aesthetic results they are seeking. They are not rushed during their consultation or treatments, and they feel comfortable in our beautiful office. My staff is warm, friendly, attentive and educated in every aspect of the business. A visit to our office is like visiting close friends and family.
Miami Beach Laser & Aesthetics, 4302 Alton Road, Suite 740, Miami Beach; 305.610.8284; miamibeachlaserandaesthetics.com