Trending Real Estate: Brighter Horizons
Despite some global economic uncertainty due to the coronavirus pandemic, local experts remain optimistic about the state of South Florida's real estate market.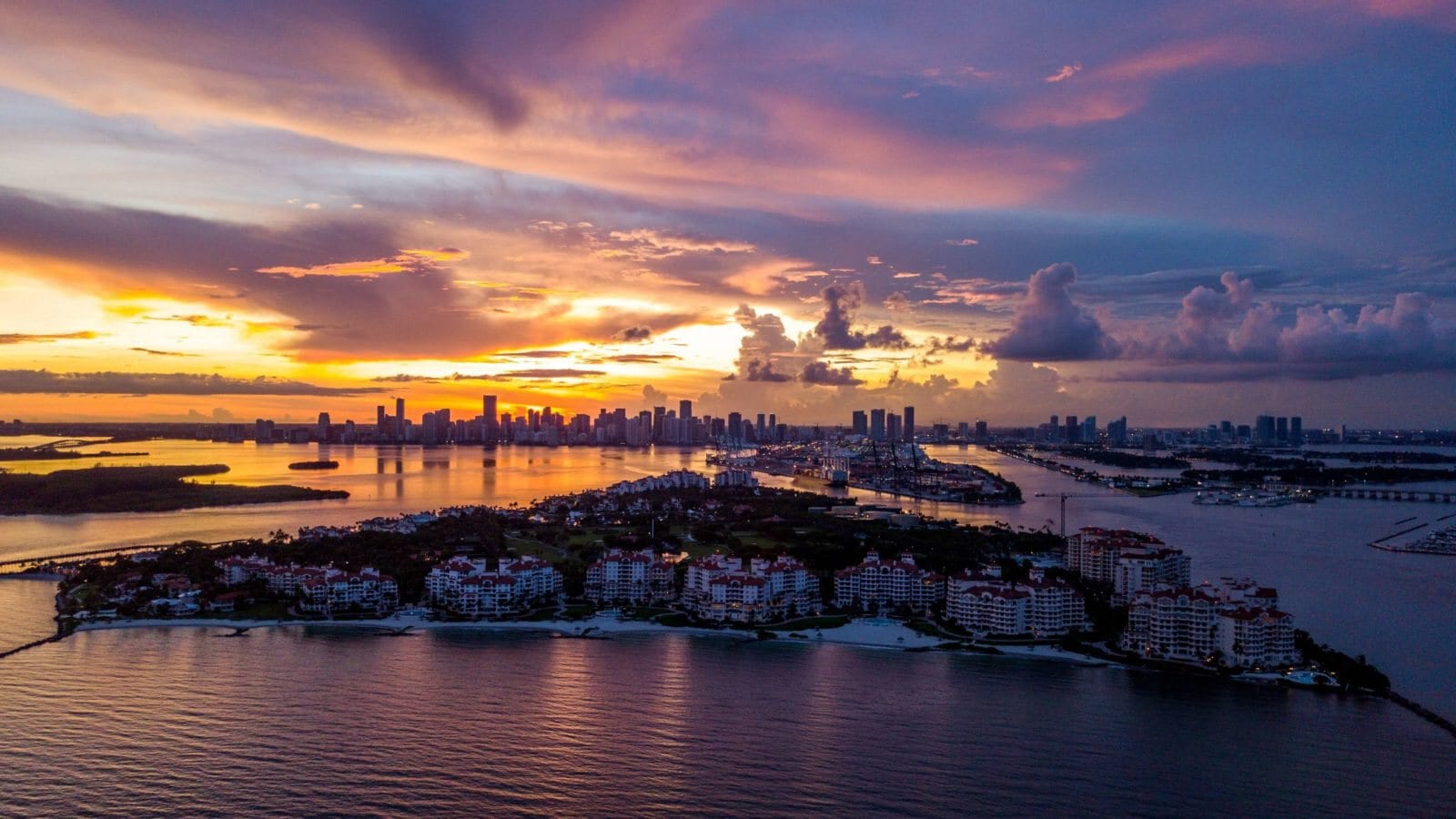 Aerial view of Fisher Island and Downtown Miami
Year-round beautiful weather and a lack of state income tax have historically made South Florida a real estate haven. And while the global pandemic has caused uncertainty in so many areas, one thing remains: People want to live in Florida. With low interest rates and a low inventory, now is the time to buy or sell a home. But how does the current climate affect these decisions? We spoke with Peter Ortega, a broker associate with Keller Williams Miami Beach and 2020 president of the Miami Association of Realtors' Young Professionals Network, and Sharon Lindblade, a Realtor with Century 21 Hansen Realty and 2020 Broward president of the Miami Association of Realtors, to find out. 
What advice do you have for those navigating the local real estate market during these unprecedented times? 
Ortega: As we navigate these uncharted waters, one thing is clear: Consumers need their trusted real estate professionals more than ever. We understand the local market because we are in the trenches day in and day out. Individuals who think they can do it on their own will face many unnecessary challenges and headaches. 
Lindblade: Although times are challenging, there are a lot of positives on which we can focus. Going into this pandemic, we had an extremely strong economy, unemployment was at an all-time low and interest rates were the best they'd ever been. People will continue to buy and sell homes for many of the same reasons.
What do you think will transpire in the real estate market in the next six months? In the next year? 
Ortega: We currently have a shortage of well-priced inventory that is causing an increase in offers on the same properties. I attribute this to our friends in the Northeast and other high-tax states. As a native Californian, ex-New Yorker and 11 years living in the Sunshine State, I can say with confidence that there is no place like South Florida. We offer an attractive lifestyle and are the top market for international buyers. For those reasons, I believe that we will fare better than the rest of the country over the next six to 12 months.
Lindblade: What happens in the next six to 12 months depends on several factors: How quickly will the market bounce back? When will people get back to work? When will a vaccine be available? The median home price right now is 8 percent higher than it was a year ago, and 73 percent of sellers have not reduced home prices. Jumbo loans may not be working, but many luxury properties are still luring cash buyers. Although these higher-end properties may remain on the market longer than median-priced homes, sales continue to happen. 
What tips do you have for homeowners who are looking to buy or sell right now? 
Ortega: Whether you are looking to buy or sell, this is the perfect time to jump into the market. If you are buying, I recommend that you take advantage of the lowest interest rates that we have experienced in modern history. If you are selling, price it correctly and take advantage of the low inventory levels. This can only mean higher selling prices and more money in your pocket. It's also getting harder for our buyers to qualify for loans, so I recommend getting your property on the market today to take advantage of qualified buyers before they disappear. 
Lindblade: Inventory is low, so if you are in the market for a home, don't expect to find a steal or big discounts. If you see a home that you like, move on it! For homeowners thinking about selling, now is the time! There are serious buyers out there ready and able to make the sale.