Trending Beauty: Tame your Mane
Mane mishaps got you down? Make a mess of your tresses? We've got insider tips on how to heal your hair post-quarantine thanks to Danny Jelaca, whose eponymous Miami Beach salon and spa specializes in haircuts, color, highlights, texturizing treatments, skin care services and more.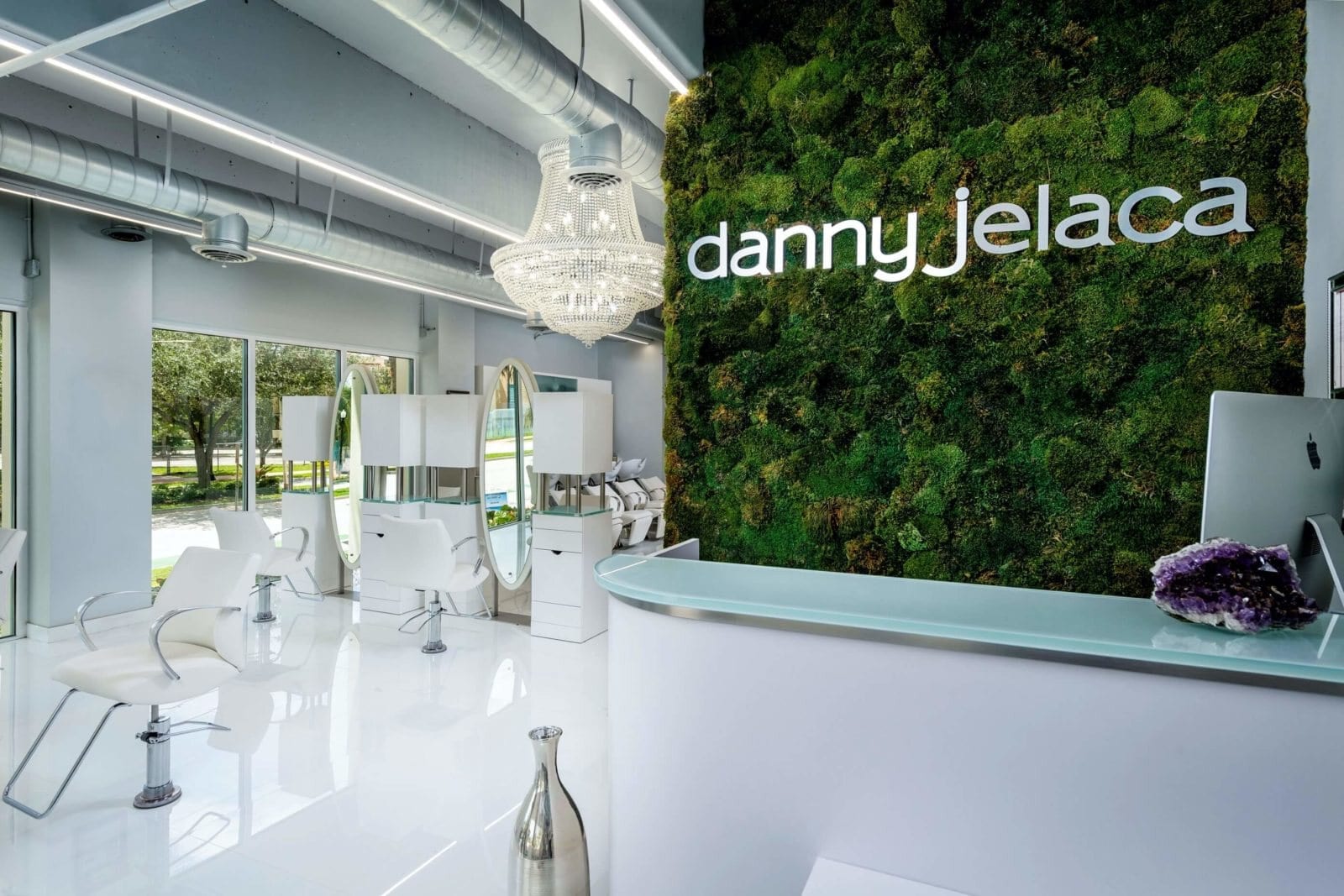 Danny Jelaca Salon & Spa
When it comes to beauty maintenance, quarantine left us no choice but to fend for ourselves. And, if you are like me, you undoubtedly made a mess of your tresses! Plagued with the perpetual growth of my gray hair, I decided to take matters into my own hands using over-the-counter hair dye. One hour later (and a stained countertop and bathroom door!), I realized that I'd made my hair even worse than before. In my attempt to fix and lighten up the dull, muddy brown mess I'd created, I'd damaged the health of my hair. Desperate, I started researching "hair doctors." And after reading many positive articles about Danny Jelaca, I reached out to see if he could bring my hair back to life. Six hours later, thanks to Danny's dry haircut technique and colorist Deborah Sabella's masterful coloring skills—and their patience in reviving my delicate hair with the utmost care and dedication—I left the salon a new and happier person! Normally, I would not share my "before" photo because I would be too embarrassed. However, I think that you need to see the before-and-after in order to believe in their magic.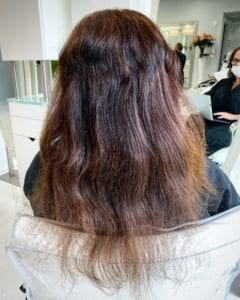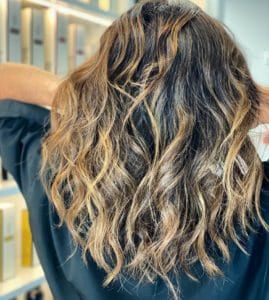 Get to Know…Danny Jelaca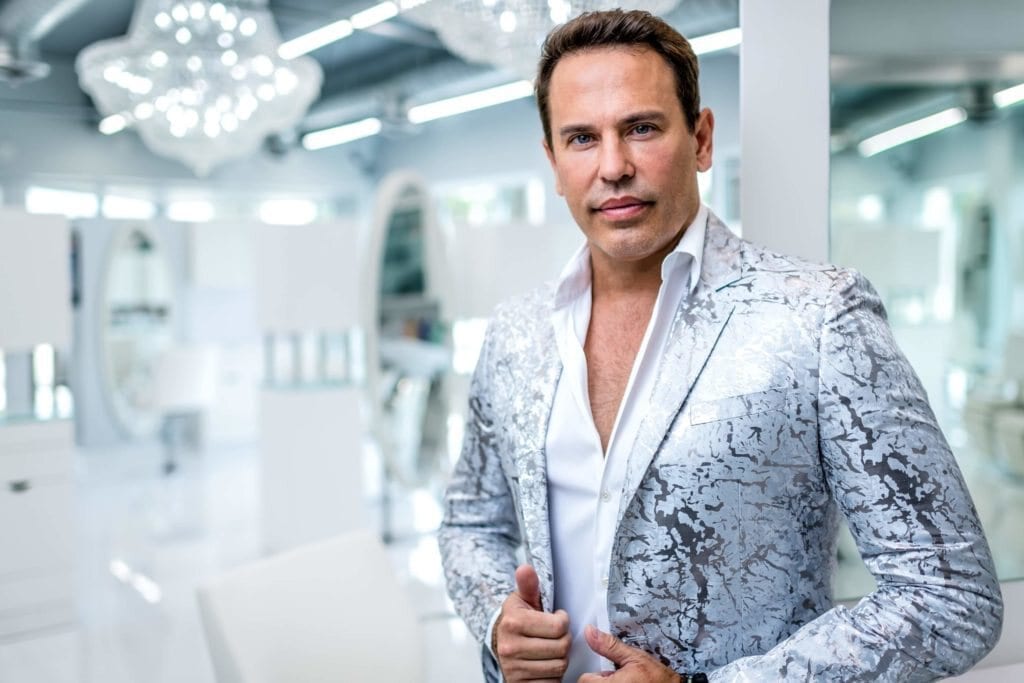 How long have you been doing hair? What brings you the most joy in what you do? Twenty-five years. I love seeing people happy and making them feel beautiful from the inside out.
What makes you different from other stylists? I am also a salon owner, I style celebrities for the red carpet, I am an artistic director for fashion shows, and I shoot editorials for major national and international magazines. 
What is your specialty? I developed a unique approach to dry haircutting that incorporates invisible layers and involves fanning the hair through the comb and utilizing gravity. I also have the ability to work with hair growth patterns and personalize each cut. 
What makes you look at a person and know what hairstyle is best for them? I am a painter and pencil sketch artist. I have always had a flair for balance and impeccable taste. 
What made you open your own salon? After working with respected high-end celebrity salons and owners, I felt I had the image and something to contribute to the industry, the South Pointe neighborhood and the world. I wanted to hand-pick the talent and set the mood for a high-end experience and a boutique Madison Avenue approach to hair care. I have specialists on staff at the highest levels and I carry luxury brands such as Leonor Greyl Paris.
Hair Health & Haircuts by Danny Jelaca 
@dannyjelacahair  
My hair is fried. How can I get it back in shape? I suggest the Leonor Greyl hair spa treatments with lyophilized plant essence. These treatments work to restore hair and solve almost any problem. The Masque Quintessence treatment is fabulous as well.
How often should I wash my hair? That depends. Generally, twice a week. But each individual is different, and this is advice I give best after learning about your hair type.
Will layers help my thin hair look fuller? Again, that depends. I need to work with an individual and feel their hair to make the best decision. Generally, keeping hair one length makes it fuller. You can give it movement and make it look layered by playing with light angling and a soft perimeter. 
What can I do to prevent hair loss and thinning? Typically, you lose over 125 hairs a day. But controlling stress is the No. 1 thing you can do to stop hair loss. I recommend deep breaths and meditation. As a Band-Aid, I recommend Nutrafol vitamin supplements.
Color Correction Tips by Deborah Sabella 
@sabella.stylist
After attempting to color my hair, I have created multiple shades. How can you fix this without ruining my hair? We can use a gentle color remover for recently colored hair and work on correcting the base. Any uneven tones can be blended with baby lights.
Can you convert me from brunette to blonde in one visit without damaging my hair? Yes, as long as your hair is healthy. Otherwise, it may require a few visits accompanied by hair therapy treatments.
Does hair color have a "season"? During the summer, I recommend going a bit lighter and warmer with added blonde on the surface. In the fall, I like to use warmer tones like gold, red and auburn. Winter is deeper and cooler and spring is lighter and cooler.
What makes you different from other colorists? I specialize in hair revival to ensure the true beauty of the color can be appreciated. All of our colorists personalize colors to each client. We don't use the same systems or toner on everyone.
If you are experiencing the hair blues and need a post-quarantine makeover, visit Danny Jelaca Salon & Spa, 300 Alton Road, Suite 100A*, Miami Beach; 305.604.9696; dannyjelaca.com
*Covered valet parking available and free parking in lot.