The Driver's Seat: The Hottest Cars for 2022
Winners win, and they get to the finish line in roadsters with style, grace and speed. There are dream machines, electrified marvels, and the ultimate in vehicles and accessories from our favorite marques. Whether it is a gas-powered, electric or hybrid vehicle, there are outstanding options for every enthusiast, as well as those who prefer to be chauffeured. Ladies and gentlemen, you may start your search engines.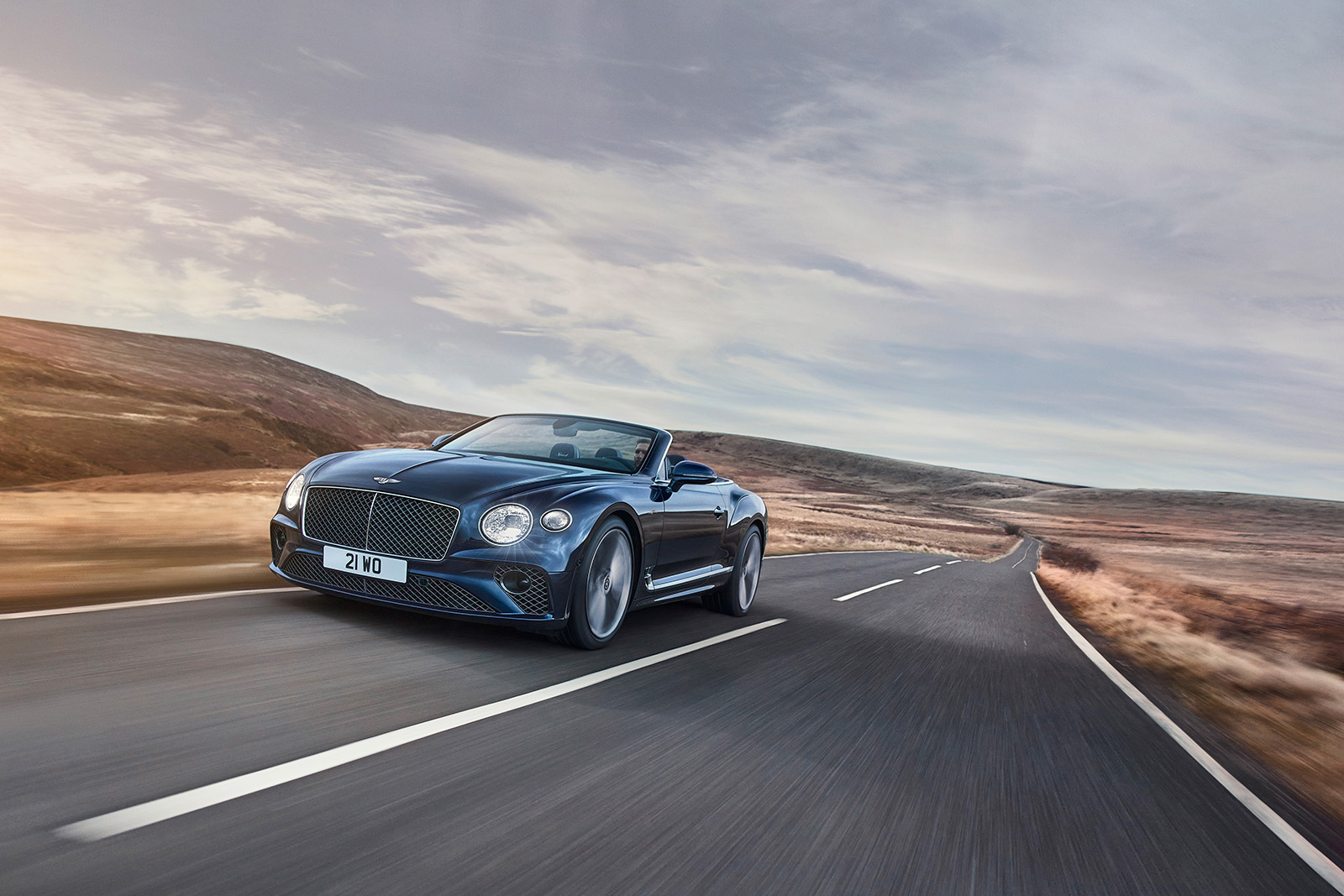 Bentley Continental GT
ULTIMATE EXOTICS BUILT FOR SPEED
THE FAST AND THE GLORIOUS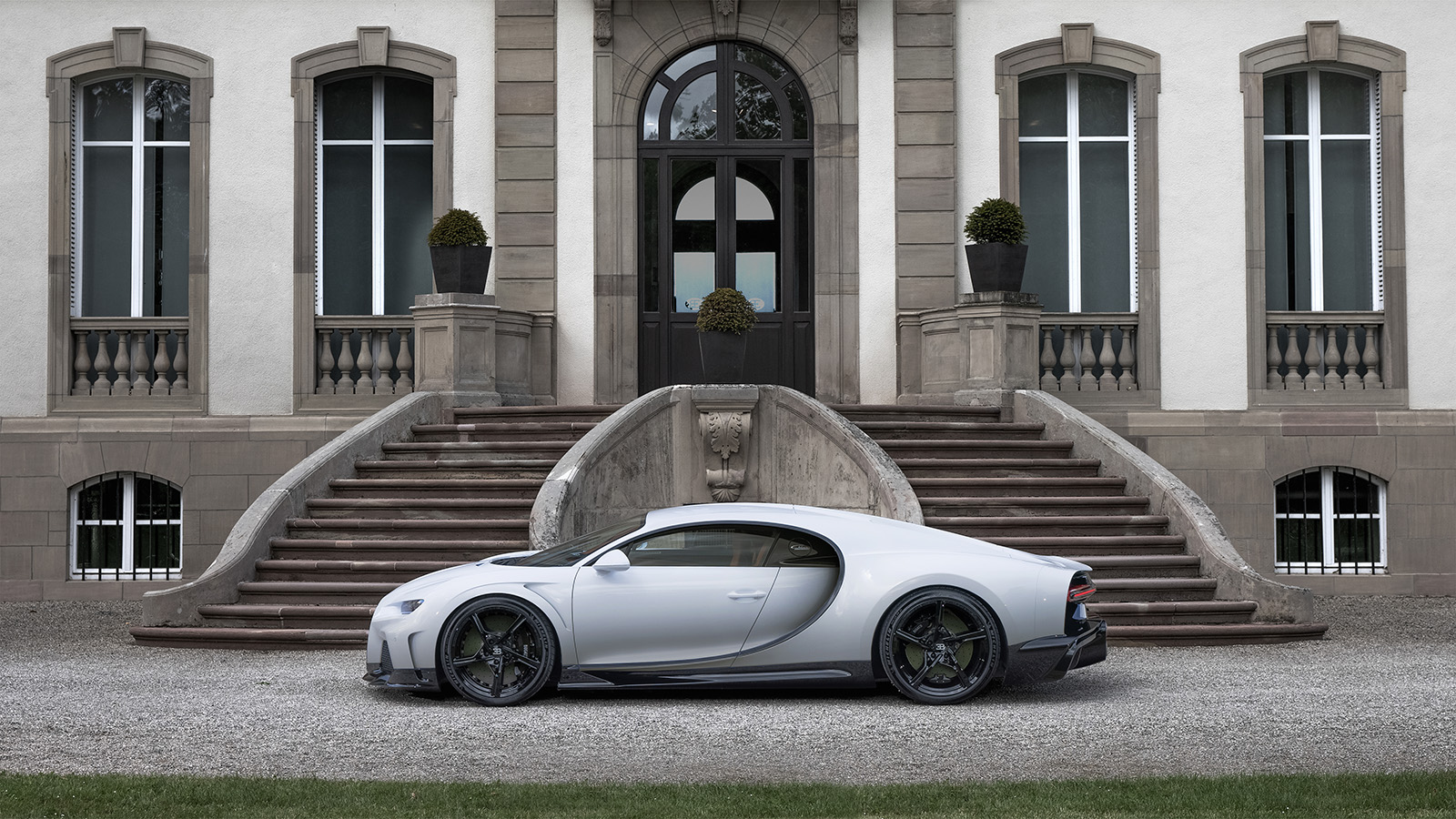 Bugatti Chiron Super Sport
Top speed meets absolute luxury in the Bugatti Chiron Super Sport. The luxe new SS model from France packs a quad-turbo W-16 engine that is good for 1,578 horsepower via a seven-speed, dual-clutch transmission. Top speed is limited to 273 mph and this model is crafted to be more comfortable for everyday use. Only 60 hyper sports cars will roll out of Molsheim to a lucky few who are willing to drop $3.9 million for the privilege.
MSRP: $3.9 million
TOP TRACK SPEED: 273 mph
ENGINE: 8.0-liter quad-turbo W-16
HORSEPOWER: 1,578 0-60
MPH: 2.4 seconds (estimate)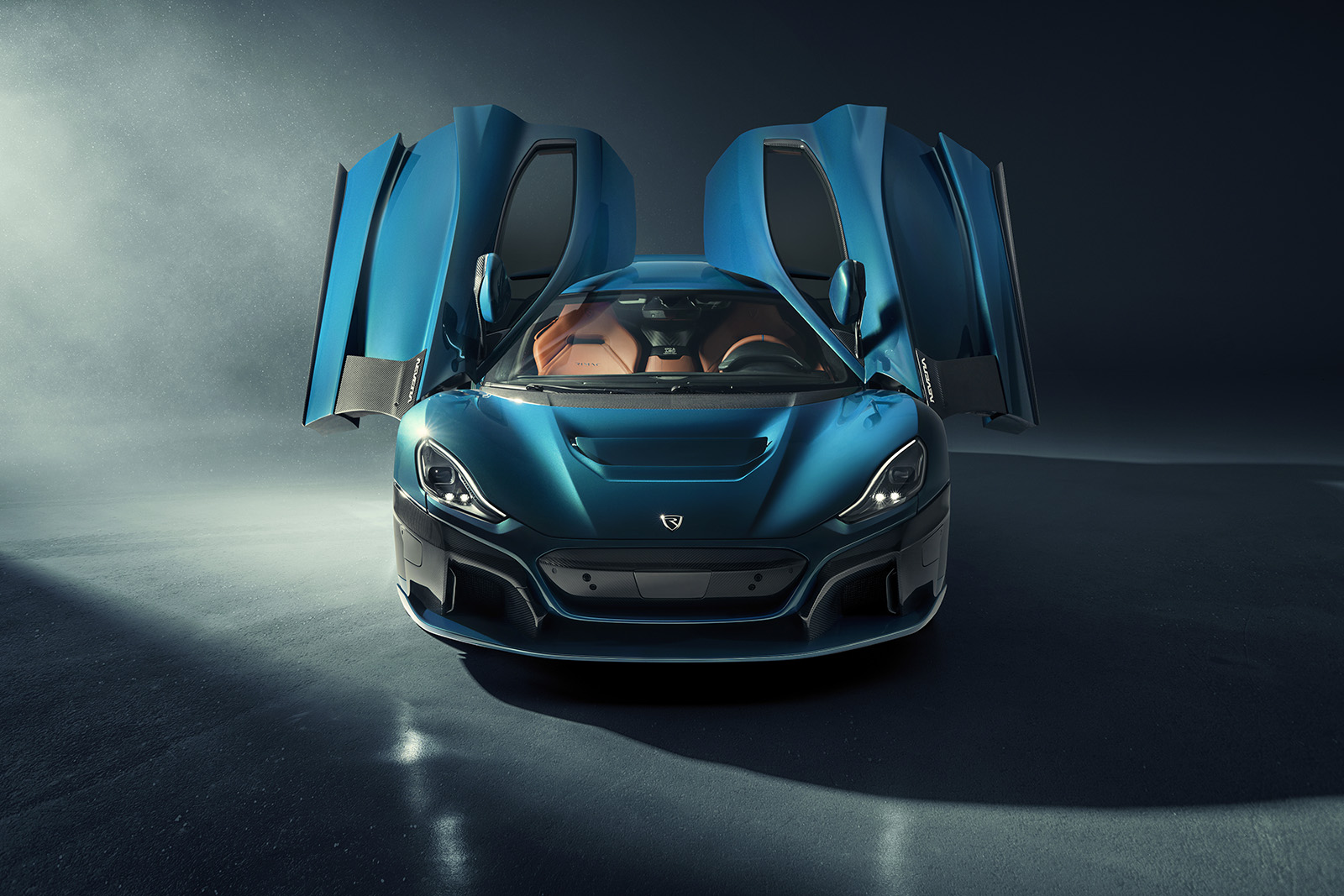 Rimac Nevera
Only 150 Rimac Neveras will be made, and this ultimate, allelectric grand tourer can be yours for $2.4 million. Nevera is named after an electrical storm that forms off the coast of Croatia, but a 120-kWh battery pack powers this one. There is even an AI driving coach on board to help keep the carbon-fiber bodywork on the road. The company now has a controlling stake in Bugatti while Porsche holds a 45% share in Bugatti-Rimac. The future is wow.
MSRP: $2.4 million
TOP TRACK SPEED: 258 mph
ENGINE: Four motors at each wheel
HORSEPOWER: 1,914 0-60
MPH: 1.85 seconds
RANGE: 340 miles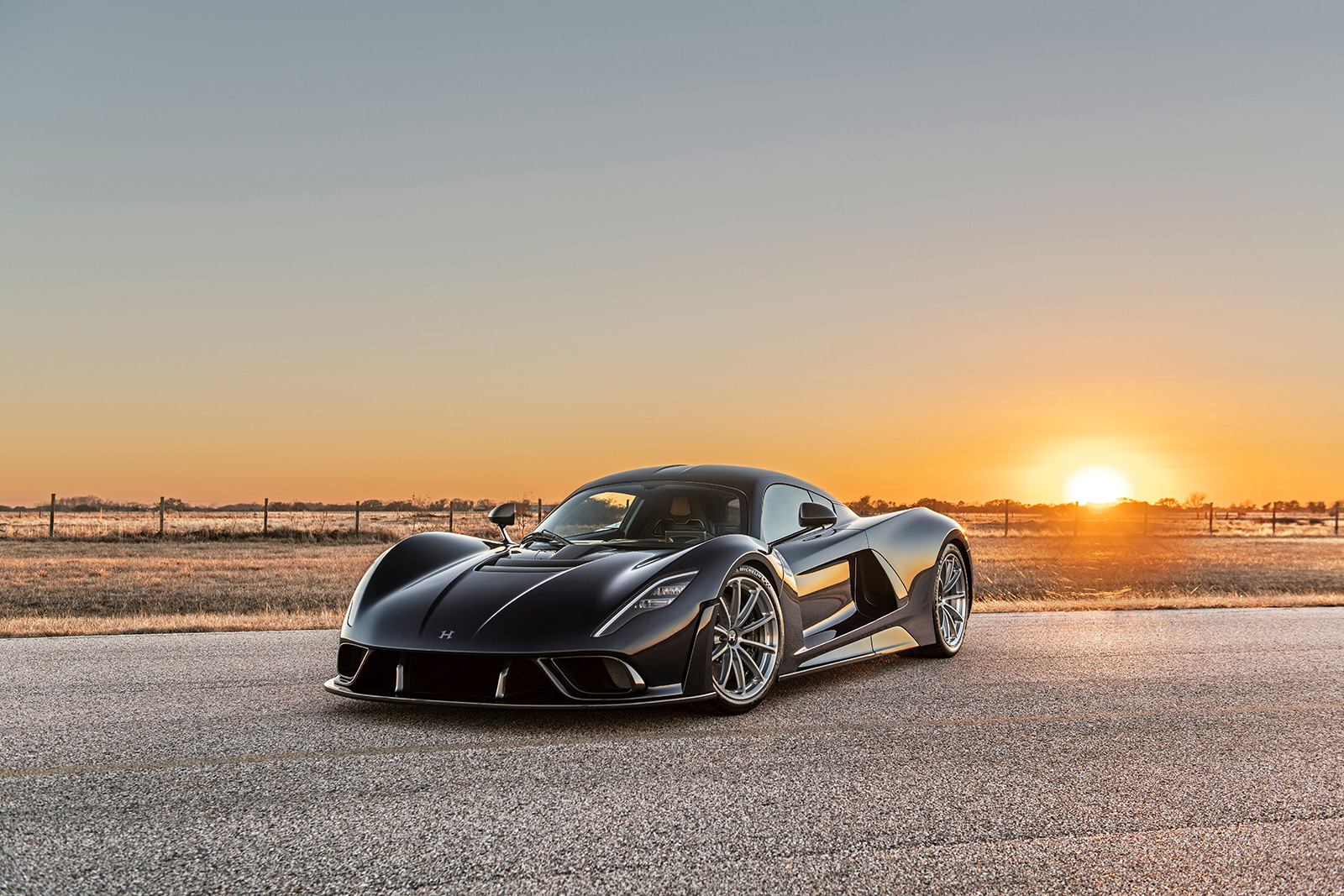 Hennessey Venom F5
Love exotic supercars but want to drive something domestic? Feast your eyes on the Hennessey Venom F5, designed and built in the USA. The F5 gets its name from the Fujita tornado intensity rating scale with the highest category of wind speeds of up to 318 mph. Hennessey Special Vehicles have a targeted top speed of 311 mph and should outrun just about everyone. The Venom F5 is limited to only 24 vehicles.
MSRP: $2.1 million
TOP TRACK SPEED: 311 mph (estimate)
ENGINE: 6.6-liter twin-turbo
V-8 HORSEPOWER: 1,817
0-60 MPH: 2.6 seconds (estimate)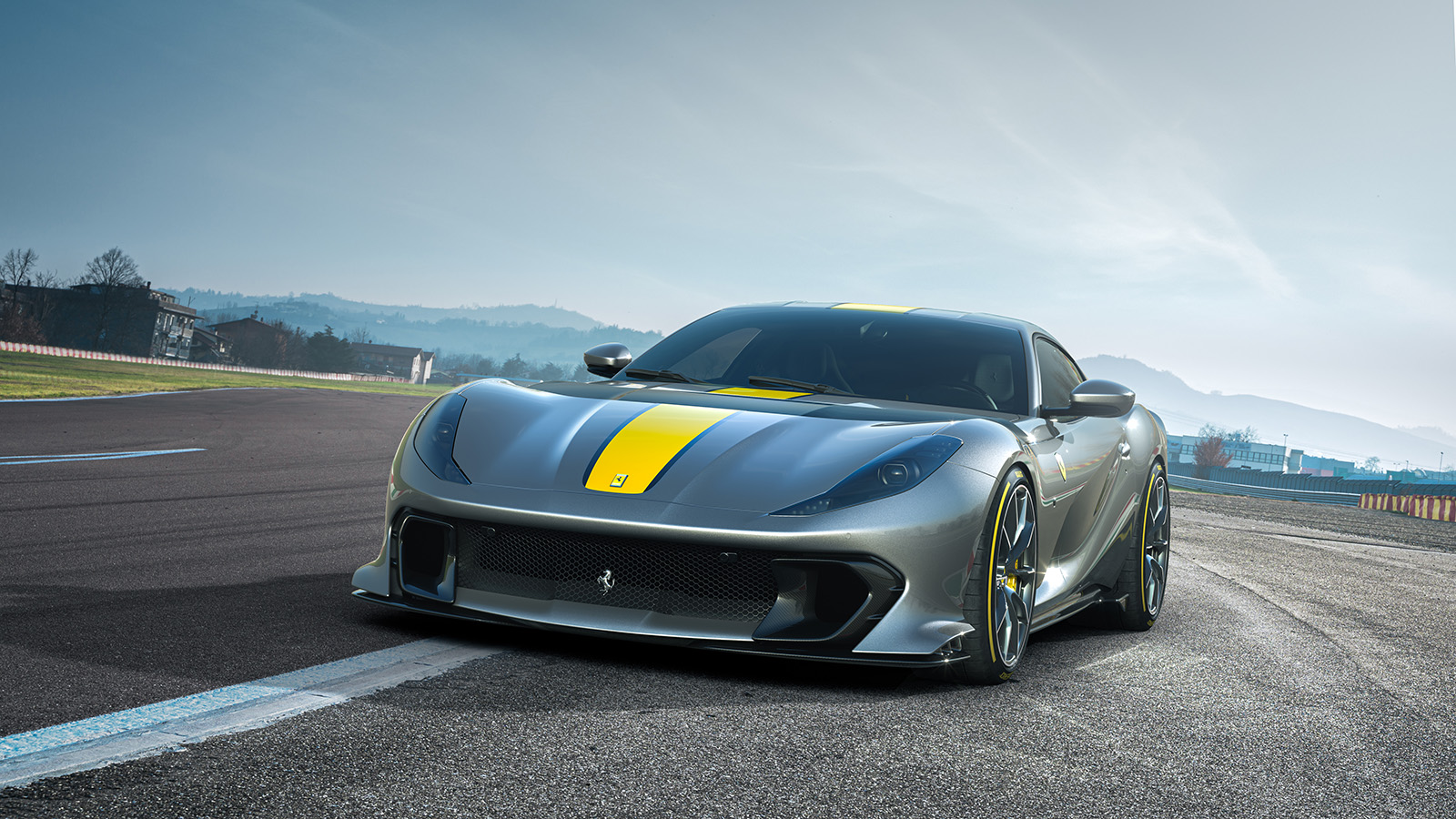 Ferrari 812 Competizione
Once you drive a Ferrari, you will never go back. The 812 Competizione is a powerful and limited-edition supercar based on the 812 Superfast. It is super-fast, too, and available in coupe or convertible body styles. Added to this year's Prancing Horse lineup, the 812 is a potential collector's item for V-12 purists. For an extra $100,000 you can have a Competizione A roadster if you prefer a topless ride. Can't decide? Get them both.
MSRP: $598,567
TOP TRACK SPEED: 211 mph
ENGINE: 6.5-liter twin-turbo
V-12 HORSEPOWER: 819
0-60 MPH: 2.9 seconds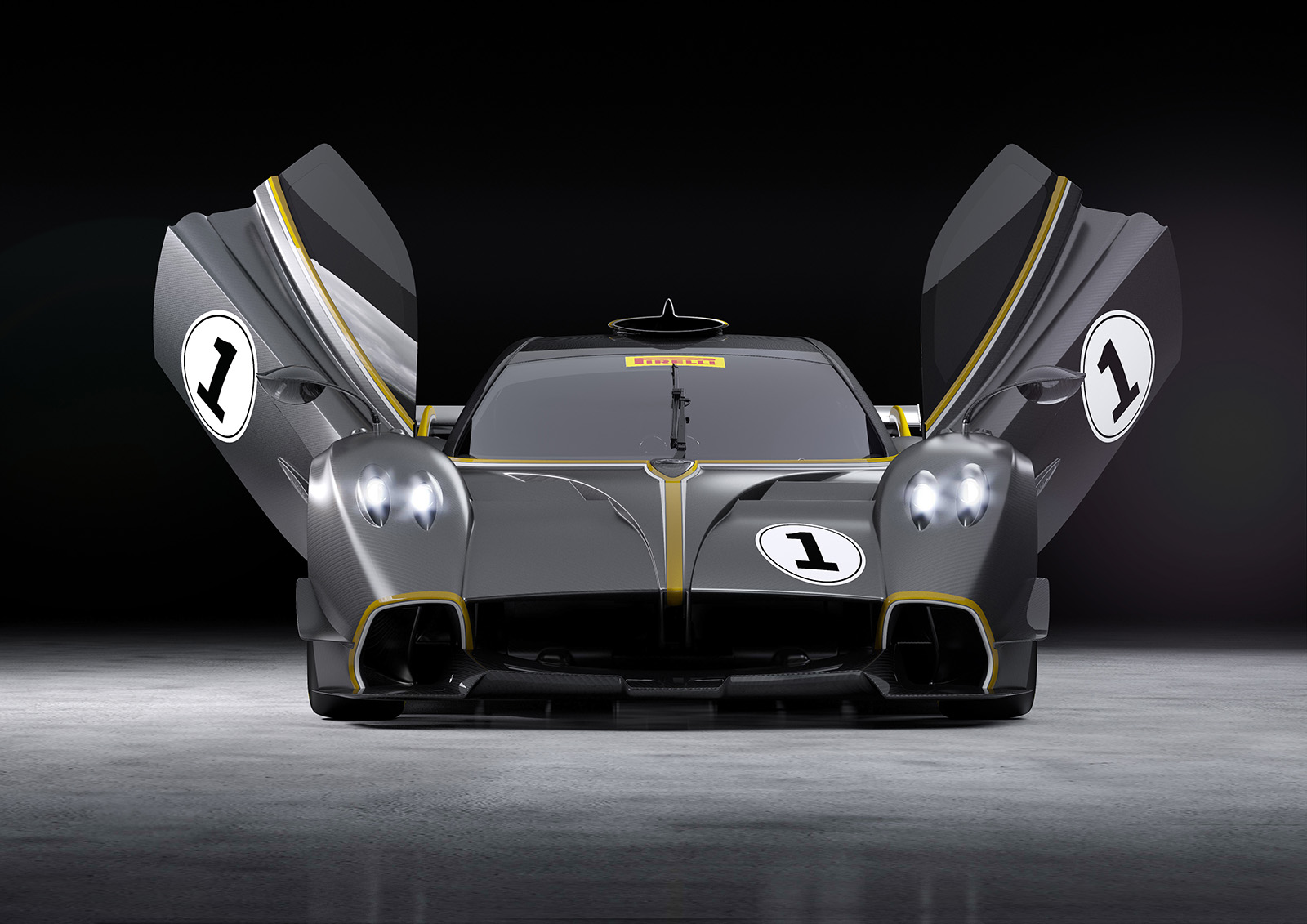 Pagani Huayra R
It is the most extreme performance Huayra ever built and is also one of the most beautiful track cars around. The Huayra R is a track-focused version of the Huayra and features a center fin on its roof to optimize airflow. And boy, does it flow. It is limited to 30 examples at $3.1 million each. A new V-12-R engine and a six-speed sequential gearbox will get you to the finish line in no time.
MSRP: $3.1 million
TOP TRACK SPEED: 220 mph (estimate)
ENGINE: 6.0-liter V-12
HORSEPOWER: 850
0-60 MPH: 3.0 seconds (estimate)
RACY ROADSTERS & SEXY SEDANS
WORKS OF ART THAT REALLY MOVE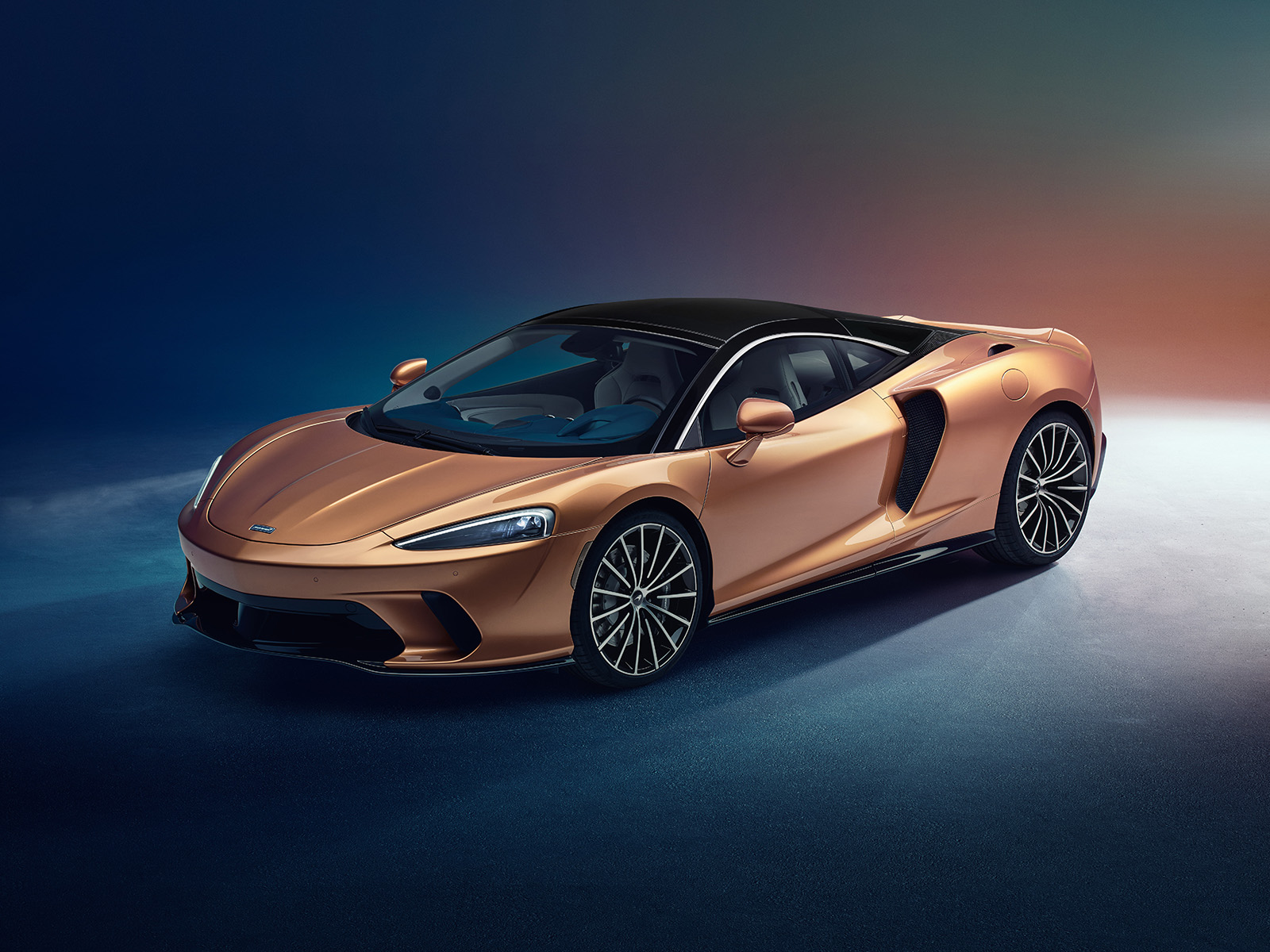 McLaren GT
The McLaren GT is a more refined grand tourer for those who love to travel well. The coupe offers more cargo room in a clever space above the engine that can hold golf clubs or two pairs of skis. Plus, there is additional front trunk space for small luggage, carry-ons or groceries. Leather upholstery and aluminum controls fill the cockpit, and the optional electrochromic roof with five shade settings is an absolute must for fashionable Floridians.
MSRP: $210,000
TOP TRACK SPEED: 203 mph
ENGINE: 4.0-liter twin-turbo
V-8 HORSEPOWER: 612
0-60 MPH: 3.1 seconds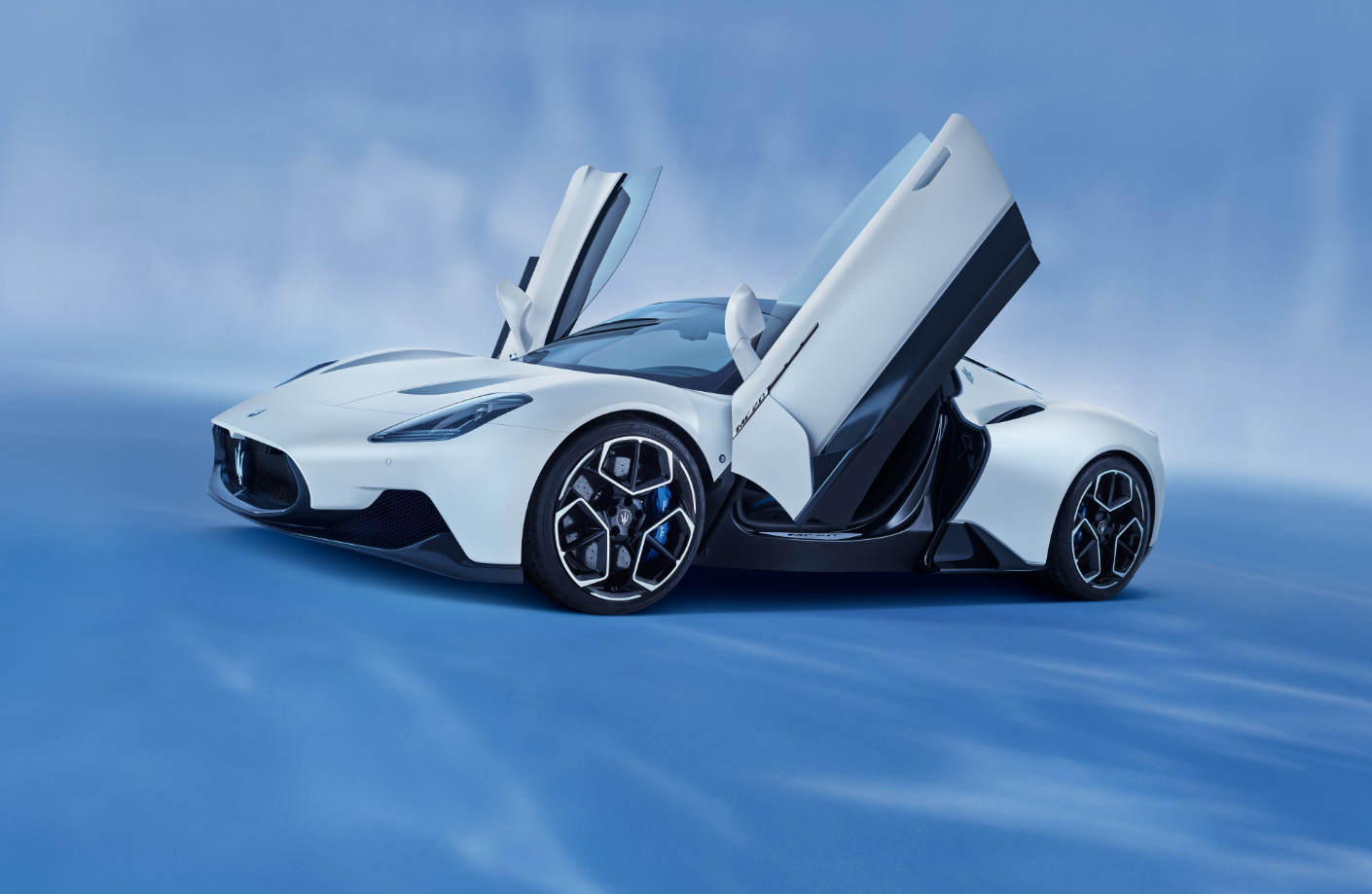 Maserati MC20
Maserati is back with an Italian supercar for race fans named MC20— curvy lines, butterfly doors, and a new 90-degree twin-turbo V-6 engine called Nettuno (Neptune) that is good for 621 horsepower. Thanks to its carbon-fiber monocoque, expect to see convertible and electric versions of the mid-engine MC20 next year. Inside, the two-seater's cabin is smothered in generous amounts of Alcantara, leather and carbon fiber. The MC20 is available in six colors, all with a black roof.
MSRP: $213,000 (estimate)
TOP TRACK SPEED: 200 mph (estimate)
ENGINE: 3.0-liter twin-turbo V-6
HORSEPOWER: 621
0-60 MPH: Under 3 seconds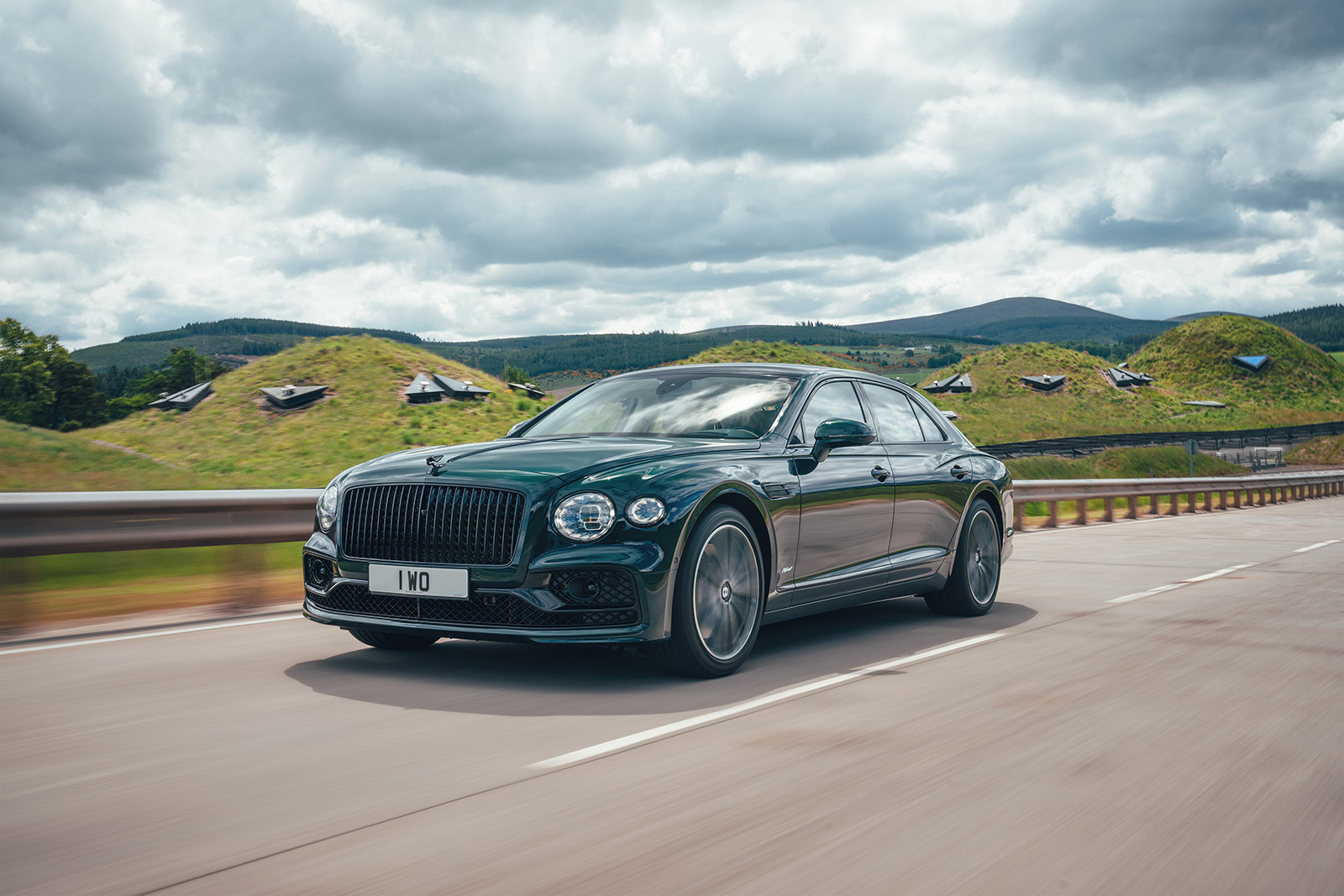 Bentley Flying Spur Hybrid
The luxury British marque delivers on its electric promises with a plug-in hybrid version of the Flying Spur, in addition to its V-8 and W-12 variants for 2022. Like the Bentayga Hybrid SUV, it is powered by a V-6 engine and an advanced electric motor that does not compromise on luxury or performance. The 14.1 kWh battery pack offers 25 miles of range. The haute hybrid is available in over 60 colors—yum.
MSRP: $200,000 (estimate)
TOP TRACK SPEED: 177 mph
ENGINE: 2.9-liter twin-turbo V-6, 134 hp electric motor
HORSEPOWER: 536 (combined)
0-60 MPH: 4.1 seconds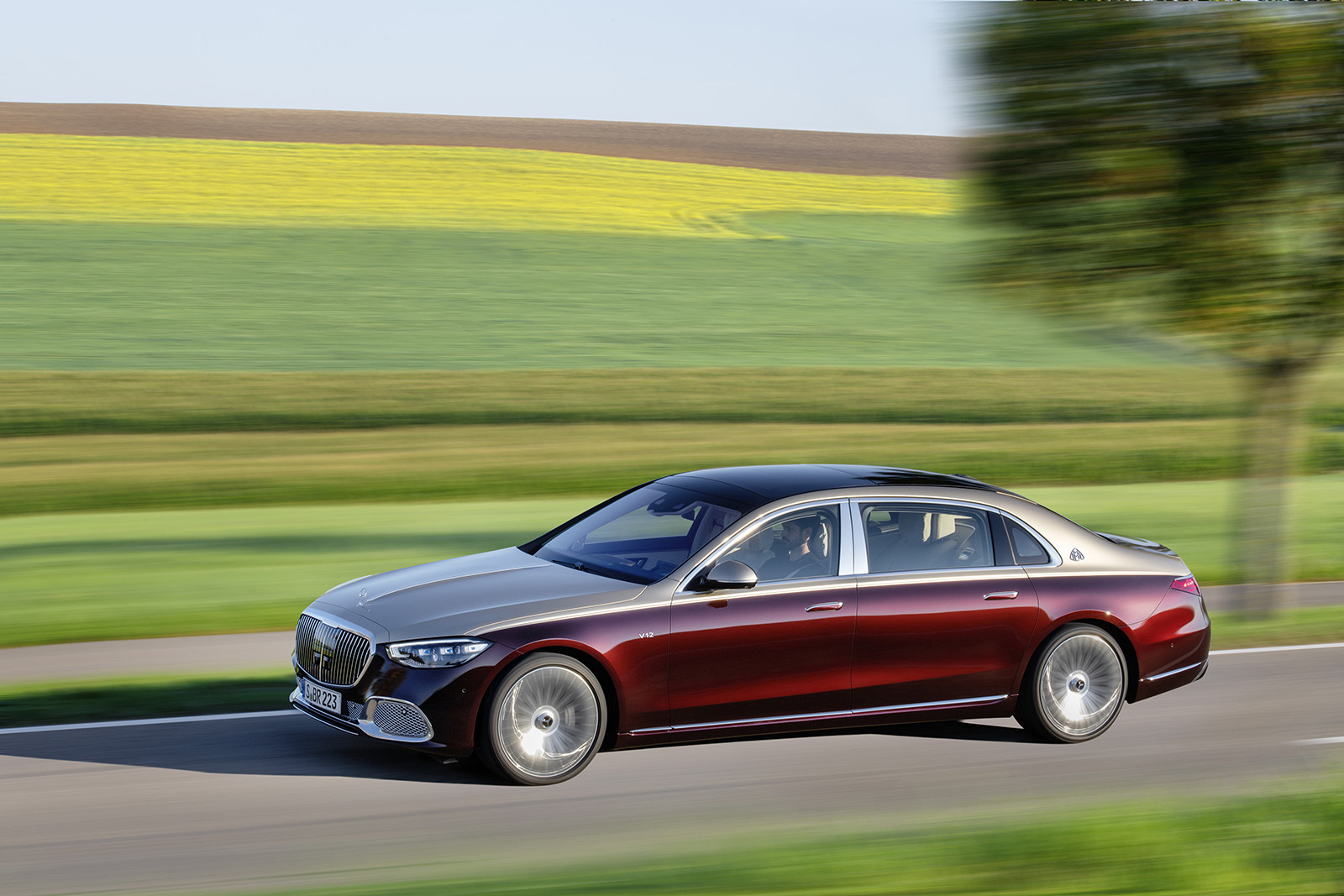 Mercedes-Benz Maybach S680 4Matic Sedan
Another two-tone beauty from Mercedes-Maybach for when a regular S-Class isn't enough. The 4Matic (all-wheel drive) sedan shines from its glittery grille to its Maybach rear badge. The S680 is a sedan for stylish lovers of all things chrome. Our favorite options include a fridge with flutes for bubbly and heated/cooled cup holders in the rear center console. So good you will never want to leave its regal recliners.
MSRP: $215,000 (estimate)
TOP TRACK SPEED: 130 mph
ENGINE: 6.0-liter twin-turbo
V-12 HORSEPOWER: 621
0-60 MPH: 4.4 seconds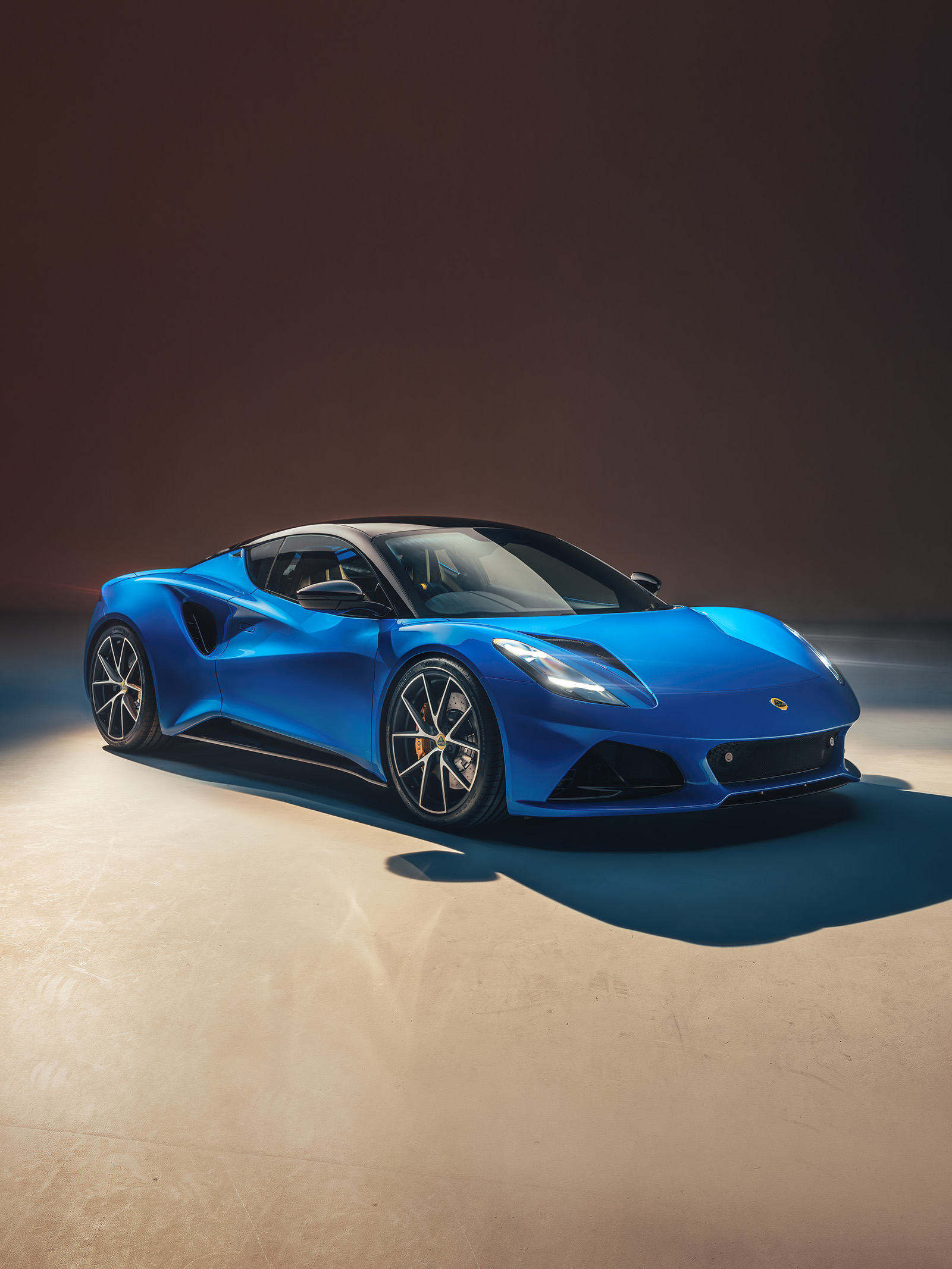 Lotus Emira
The elegantly athletic Emira is the first new Lotus in over a decade. It is also the British brand's last combustion engine car. The good news is the lightweight, mid-engine sports car is not as pricey as an all-electric, $2.3 million Evija. Think of it as a baby supercar that won't break the bank. The stunning, rear-wheel drive coupe builds on the legacy of the company's Elise, Exige and Evora sports cars.
MSRP: $84,495 (estimate)
TOP TRACK SPEED: 180 mph
ENGINE: 3.5-liter turbocharged
V-6 HORSEPOWER: 400
0-60 MPH: 4.5 seconds
COOL & CLASSY CONVERTIBLES
DROP TOPS THAT ARE DOWN FOR A CROWN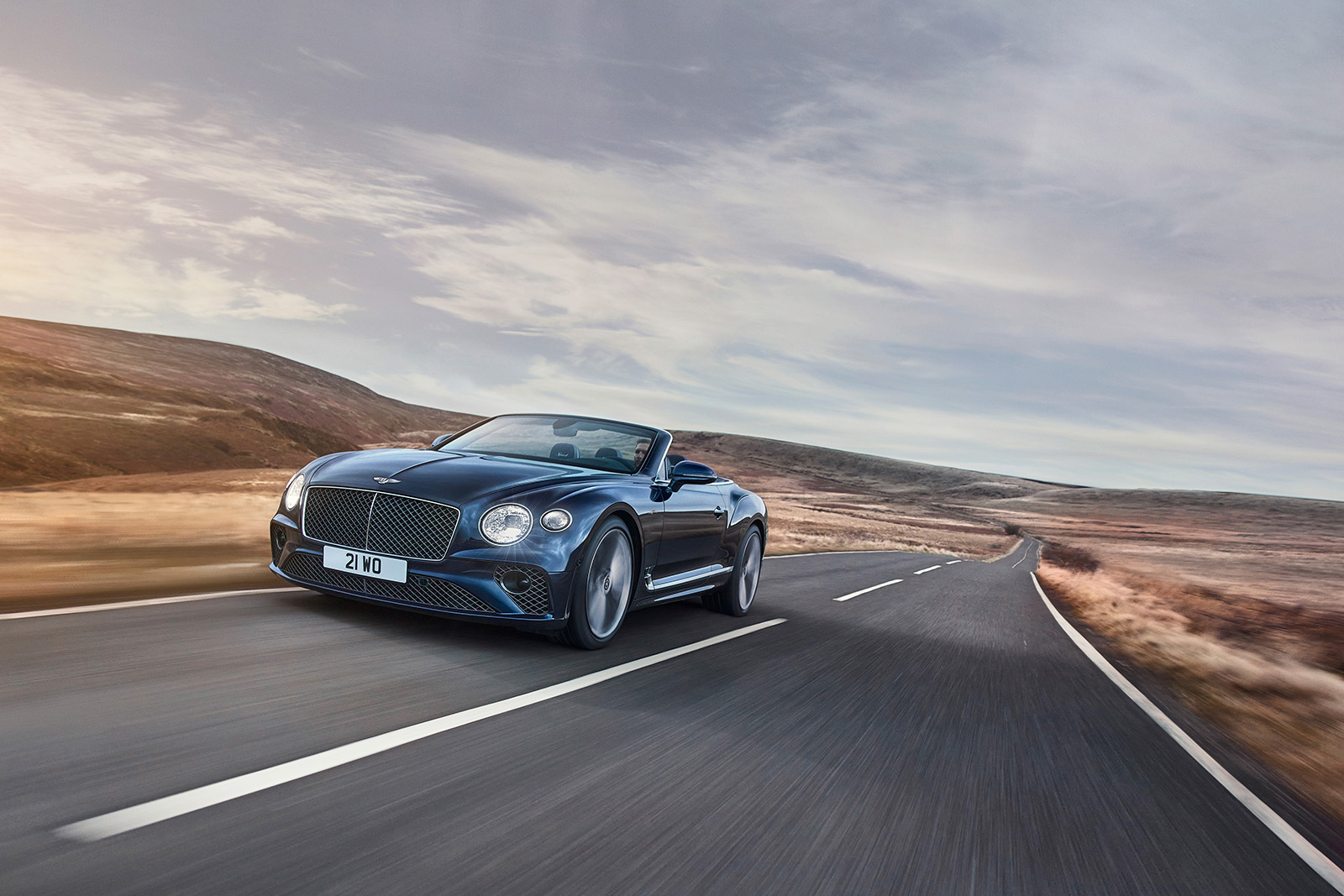 Bentley Continental GT
The Bentley Continental GT Speed Convertible is a 650-horsepower open-air party for four. The top drops in 19 seconds and is available in seven colors, including tweed, and drivers have the choice of two-tone leather and Alcantara upholstery in 15 colors and your choice of wood veneers. The massive V-12 is mated to an eight-speed dual clutch transmission. The heated and vented seats include a neck warmer for those cool, ocean breezes. Truly a grand touring where only the sky's the limit.
MSRP: $2.1 million
TOP TRACK SPEED: 311 mph (estimate)
ENGINE: 6.6-liter twin-turbo V-8
HORSEPOWER: 1,817
0-60 MPH: 2.6 seconds (estimate)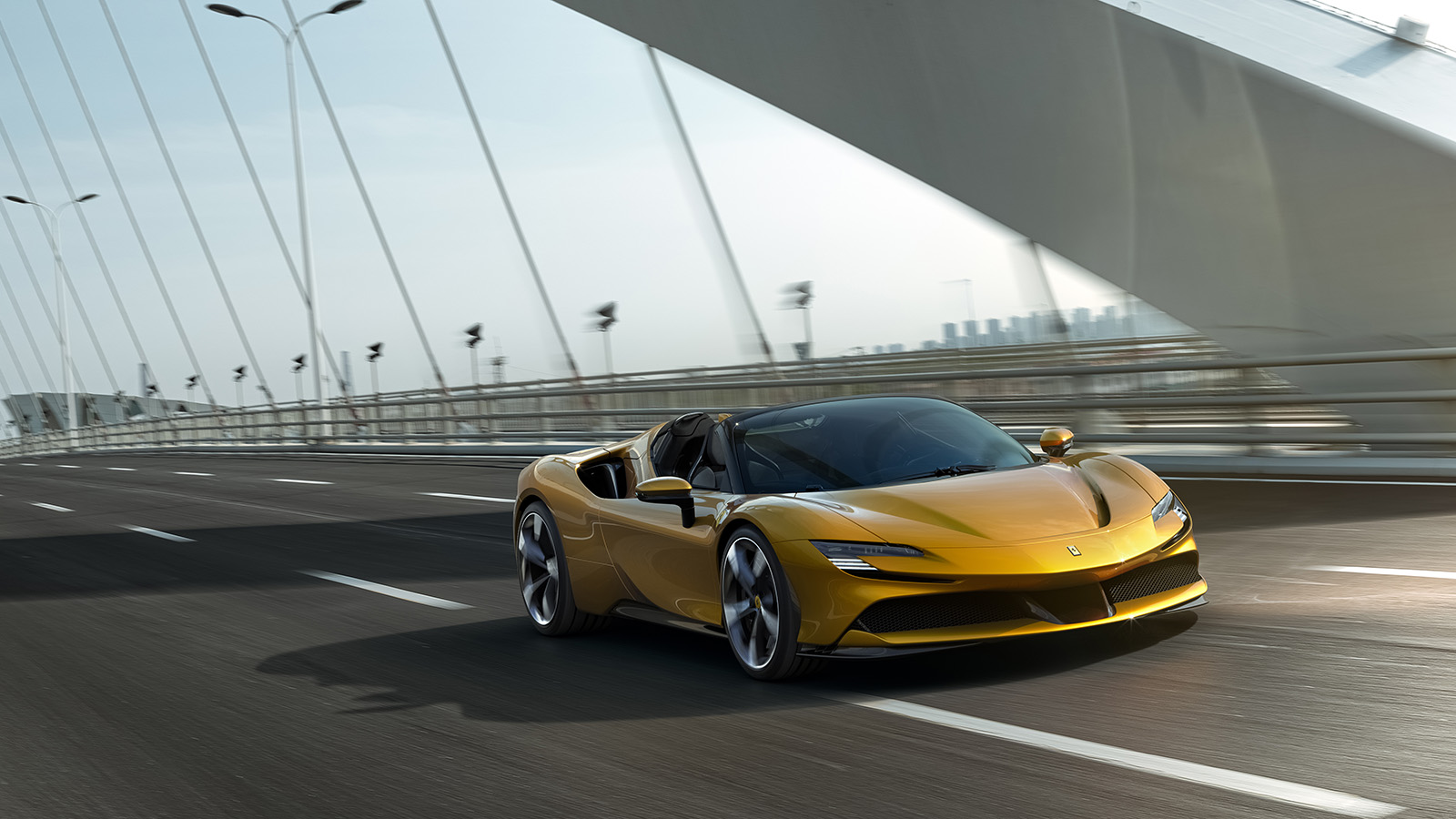 Ferrari SF90 Spider
The SF90 Spider is a plug-in hybrid and another first for the Prancing Horse. It is a sexy drop-top version of the SF90 Stradale mid-engine hybrid coupe. The open-air supercar sports a retractable hardtop that drops in 14 seconds, even while moving. The ferocious V-8 is paired with two electric motors in the front and rear. It is another Maranello masterpiece to add to the collection.
MSRP: $700,000 (estimate)
TOP TRACK SPEED: 211 mph
ENGINE: 4.0-liter twin-turbo V-8, 2 front and 1 rear electric motor
HORSEPOWER: 986
0-60 MPH: 2.5 seconds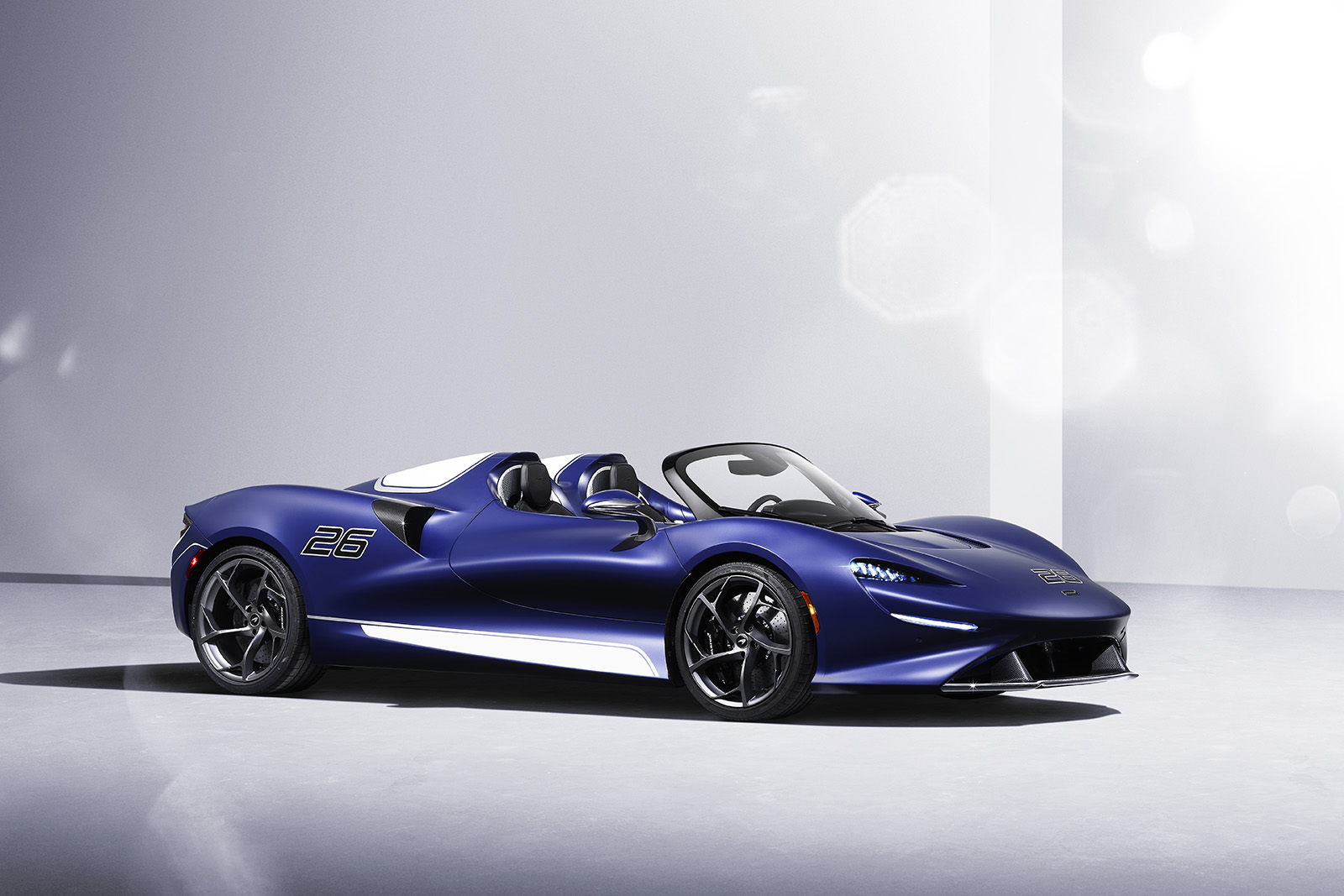 McLaren Elva
The exquisite Elva supercar is a loving homage to Bruce McLaren's legendary race cars. Elva wears a seductive Satin Casa Blue livery and the 2022 model receives a windshield and racy graphics. The special limited run of only 149 examples will be built to order and hand-assembled in Woking, Surrey, England. However, a roof and side windows are not included. Practical? Perhaps not, but so breathtaking.
MSRP: $1.7 million
TOP TRACK SPEED: 200 mph
ENGINE: 4.0-liter twin-turbo V-8
HORSEPOWER: 804
0-60 MPH: 2.8 seconds
ATTAINABLE LUXURY
TOP CHOICES AT YOUR FINGERTIPS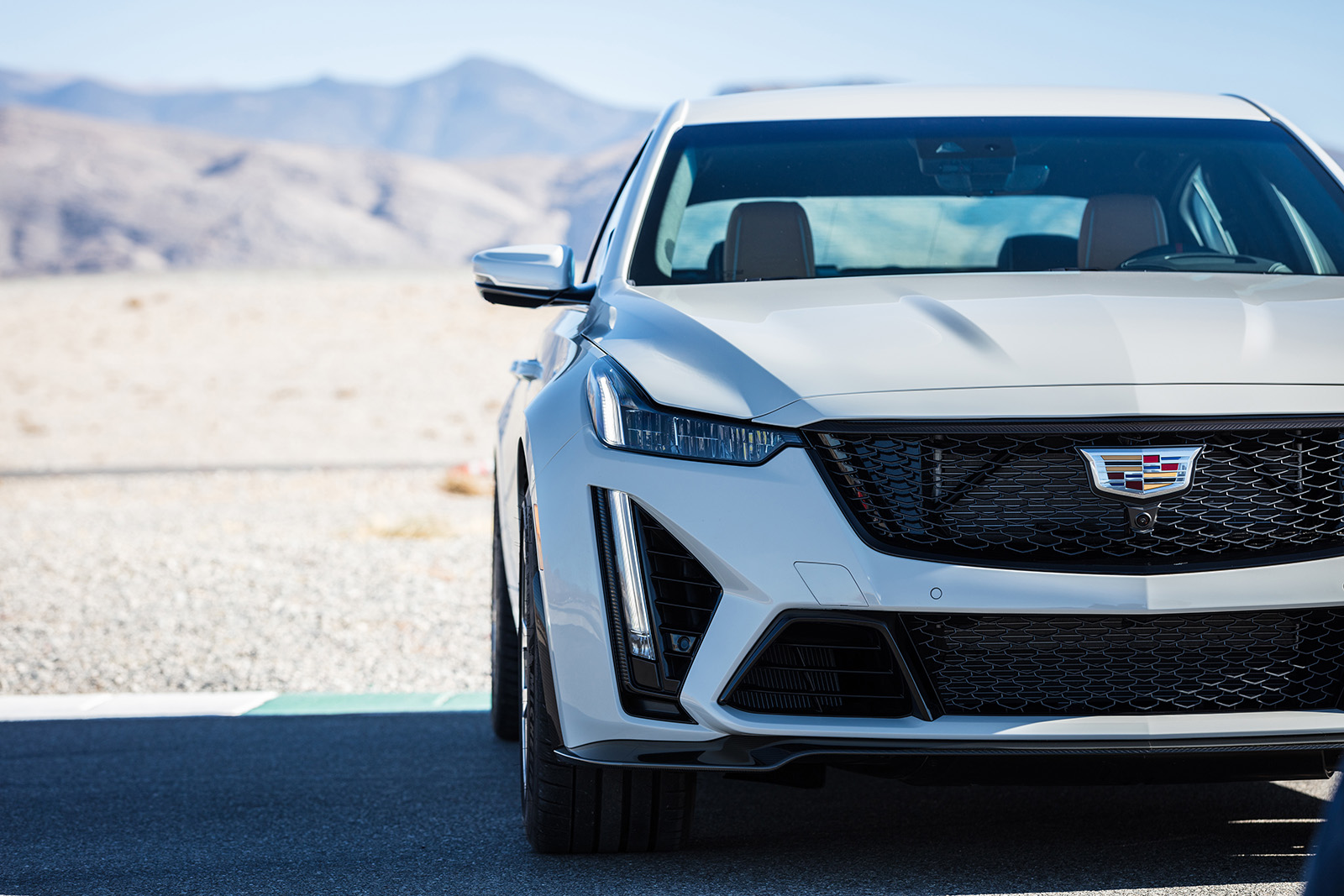 Cadillac CT5-V Blackwing
If you enjoy a mix of luxury as well as a few hot laps around the track, look no further than this beast. Cadillac's CT5-V Blackwing is the ultimate performance expression from the brand with a standard six-speed manual transmission or a 10-speed automatic transmission available. The CT5-V is hand-built in Bowling Green, Kentucky, and it is by far the most powerful Caddy yet. A plush, powerful sedan that holds its own compared to similar options from Audi, BMW and Lexus.
MSRP: $84,990
TOP TRACK SPEED: 200+ mph (estimate)
ENGINE: 6.2-liter supercharged V-8
HORSEPOWER: 668
0-60 MPH: 3.7 seconds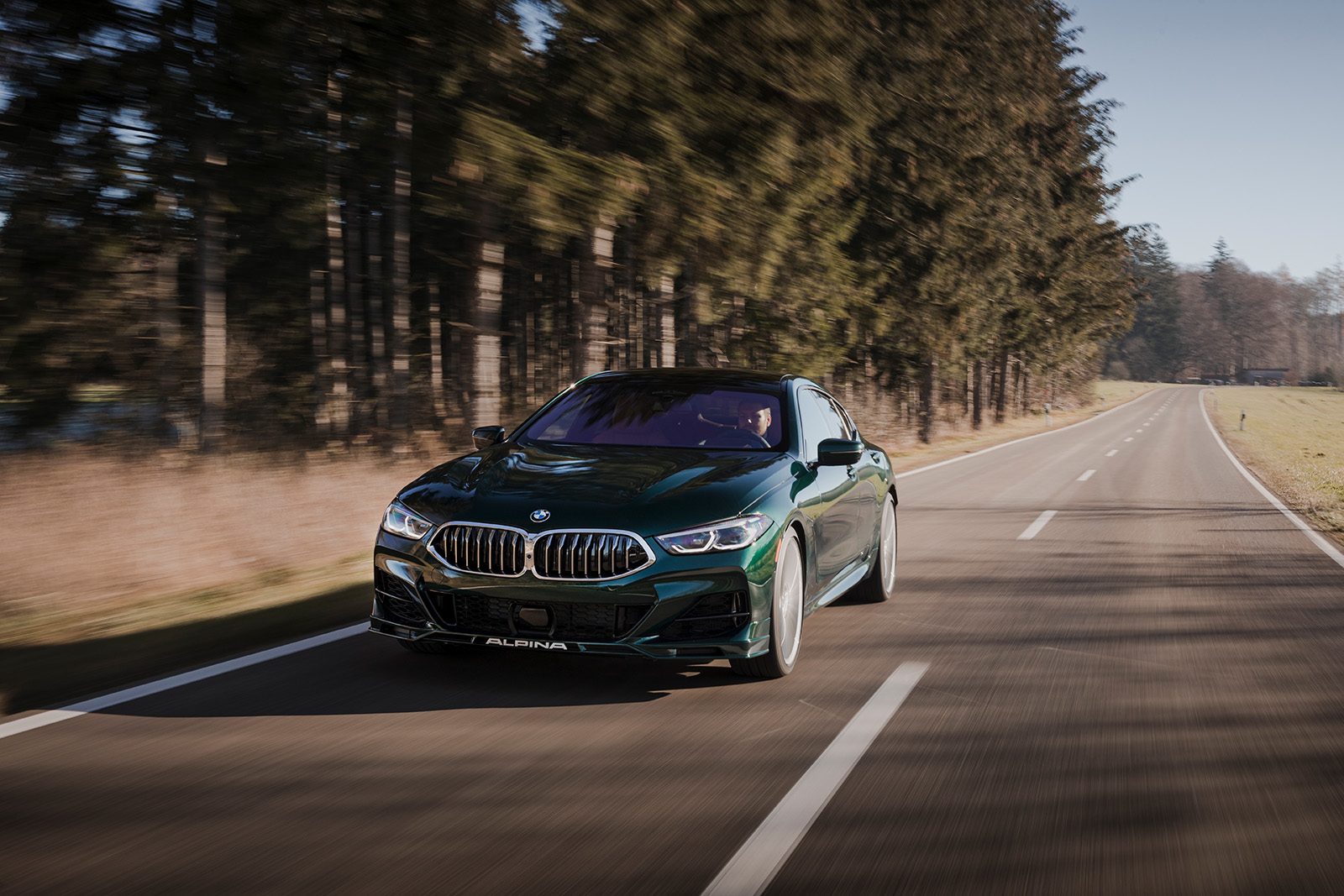 BMW Alpina B8 Gran Coupe
An elegant car for long-distance traveling across Florida or the U.S. in comfort and style. The B8 is available in exclusive Alpina Blue or Green Metallic paint, and it looks quite dazzling in person. It offers excellent driving performance and precision with an impressive sprint that can take you from zero to 60 mph in 3.3 seconds. It seats five comfortably and features all-wheel drive to get you safely through any icky inclement weather.
MSRP: $139,000
TOP TRACK SPEED: 201 mph
ENGINE: 4.4-liter twin-turbo
V-8 HORSEPOWER: 612
0-60 MPH: 3.3 seconds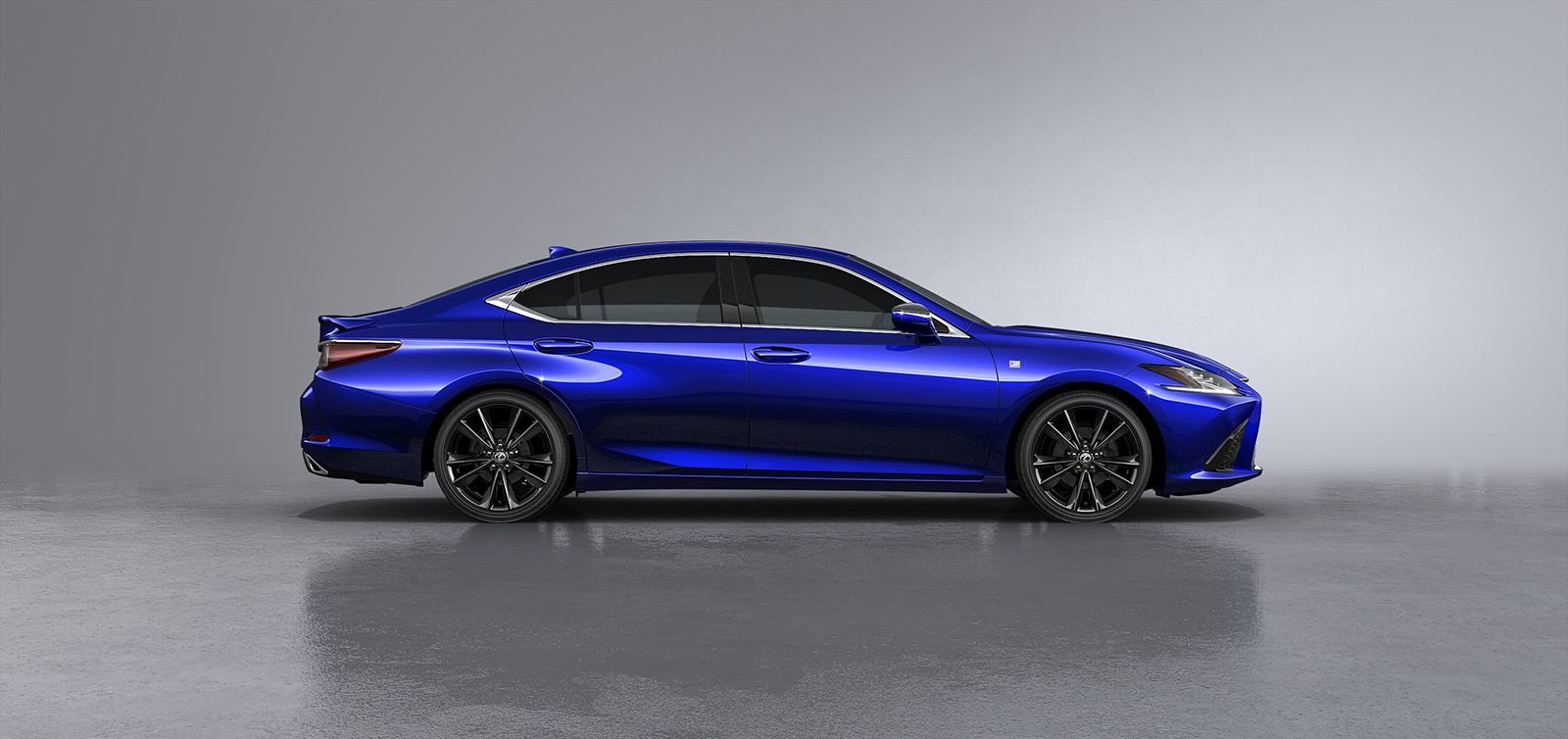 Lexus ES 350
The Lexus ES 350 is a plush sedan with a quiet cabin and offers plenty of space for your gear. Be sure to order one with the Ultra Luxury package, which adds a wood and leather steering wheel and an adaptive suspension for starters. The spacious sedan receives a new touchscreen infotainment system for 2022 that is much easier to use than the last one. Thanks, Lexus!
MSRP: $45,000 (estimate)
TOP TRACK SPEED: 149 mph
ENGINE: 3.5-liter twin-turbo V-6
HORSEPOWER: 302
0-60 MPH: 6.0 seconds
EXTRAORDINARY SUVS FOR ULTIMATE GETAWAYS
HAUTE HAULERS FOR THE WHOLE FAMILY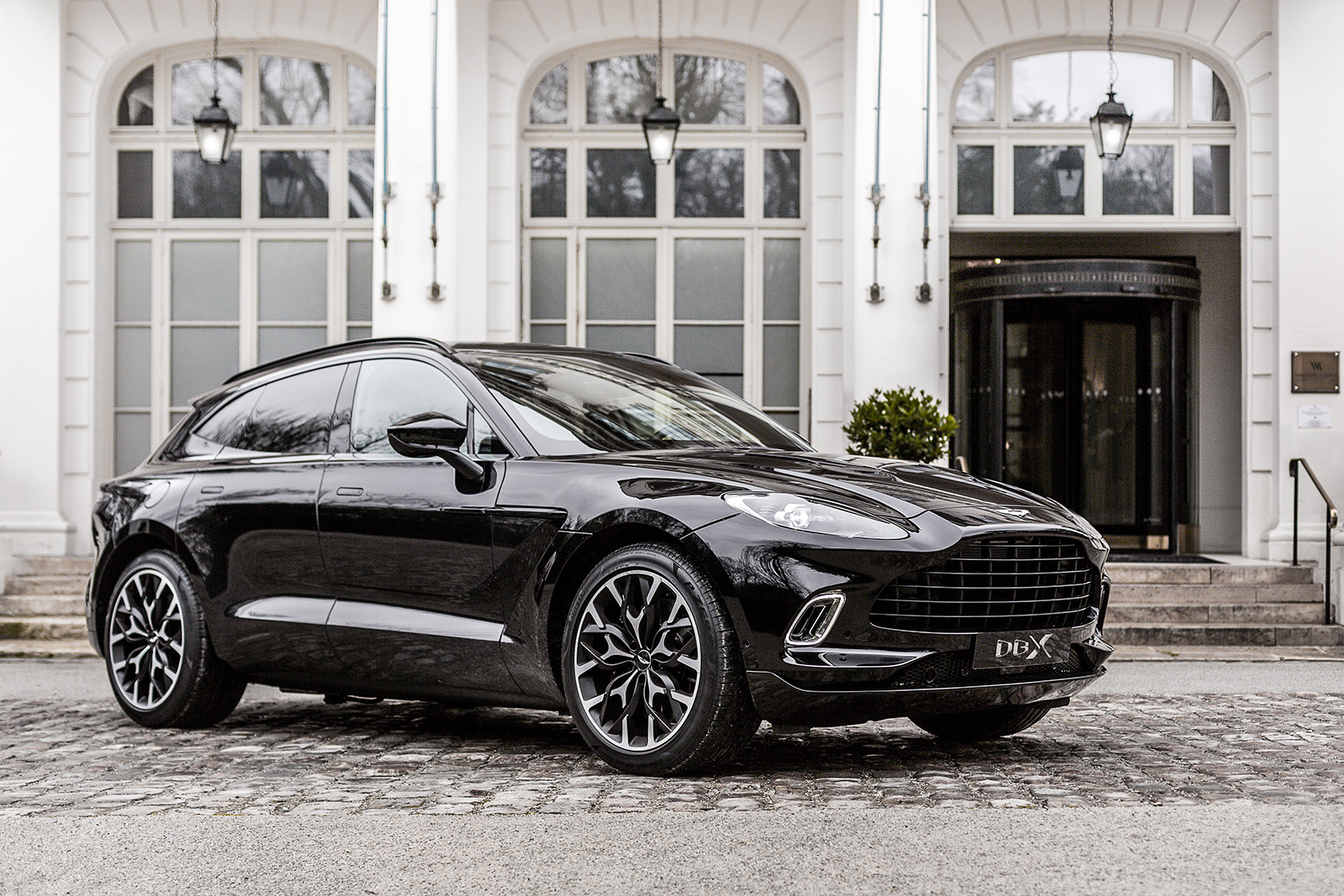 Aston Martin DBX
Aston Martin's DBX is a high-performance SUV that you can fill up after a shopping spree at the mall and then take on a high-speed run at Daytona. Roomier than a Lamborghini Urus and a Porsche Cayenne, the crafty crew at Gaydon also offers a "Pet Pack" option for your pampered pooch. If 007 traded in his DB11 coupe and settled down with a family, the DBX would be his obvious choice.
MSRP: $186,900
TOP TRACK SPEED: 181 mph
ENGINE: 4.0-liter twin-turbo V-8
HORSEPOWER: 542
0-60 MPH: 4.5 seconds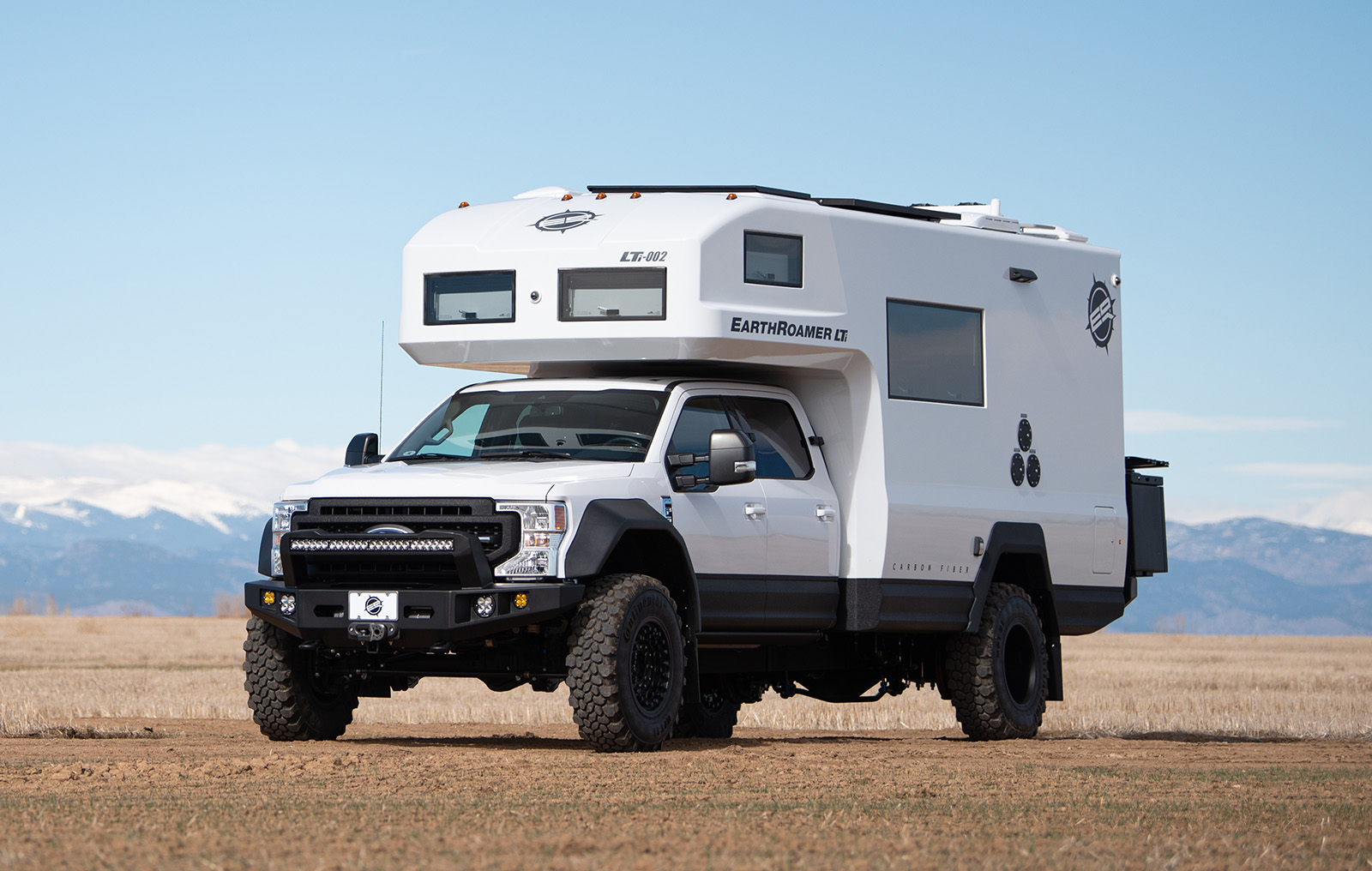 Earthroamer LTI
Luxury living that is seriously off-the-grid. The LTi is a self-contained, rolling carbon-fiber home away from everything. Built, designed and manufactured in Dacono, Colorado, the extreme RV is ready to take you anywhere you need to go, including any on- or off-road adventures. It features a roof-mounted solar-power system, can seat six and sleeps four. Inside there are super-long sofas, a pampered pantry, and all your customized dreams can be built to order.
MSRP: $700,000
TOP TRACK SPEED: 120 mph (estimate)
ENGINE: 6.7-liter turbocharged diesel V-8
HORSEPOWER: 330
0-60 MPH: 7.5 seconds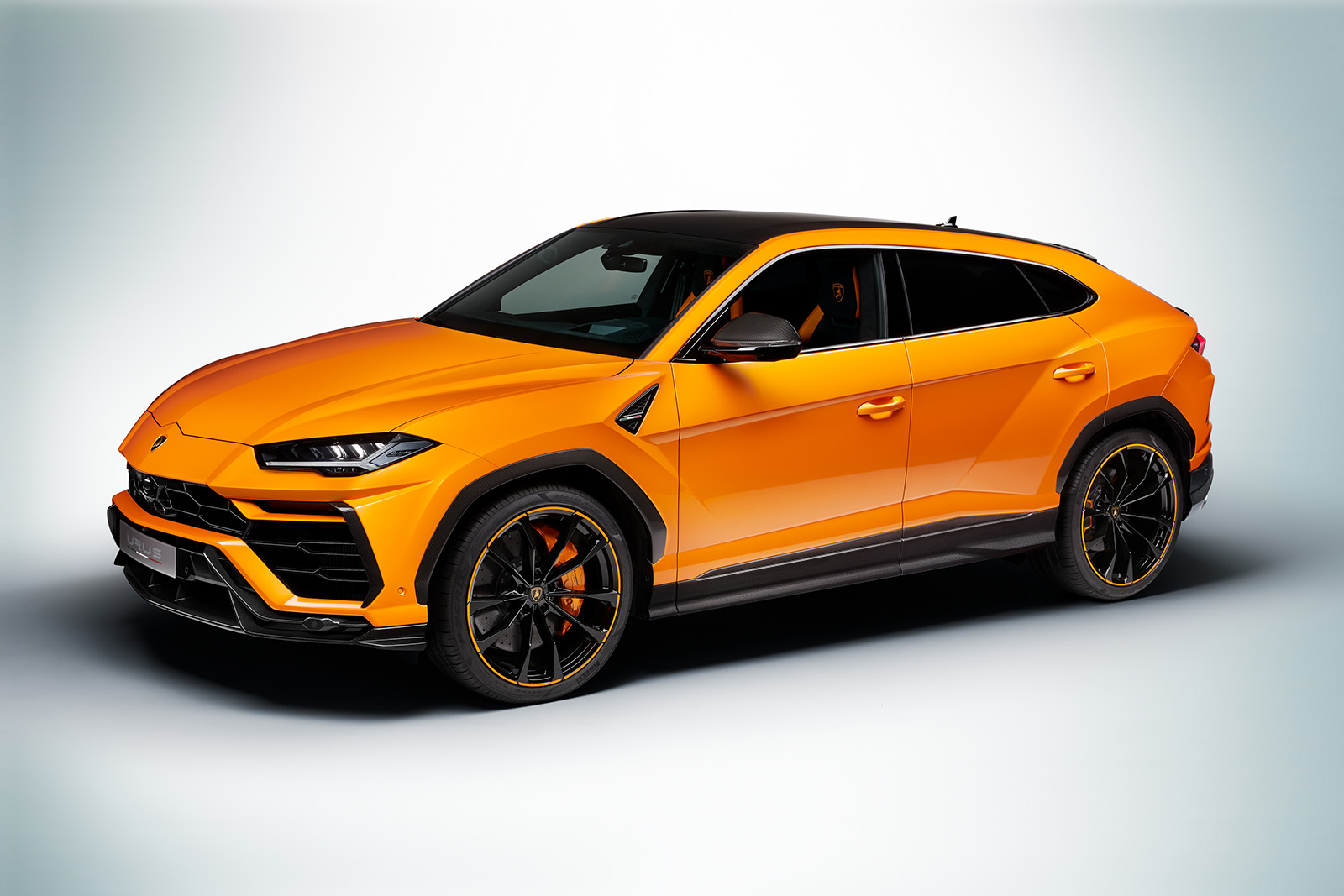 Lamborghini Urus
Lamborghini now sells more SUVs than sports cars, thanks to the Urus. Everyone must grow up sometime—unless of course you get a super-hot Italian SUV. One with a luxurious fighter jet-style cockpit that delivers a raging bull ride, seats a family of five, and can rocket from zero to 60 in 3.6 seconds. Oh, and you can even take it off-road if you are so inclined. Forever young, baby!
MSRP: $225,000
TOP TRACK SPEED: 190 mph
ENGINE: 4.0-liter twin-turbo V-8
HORSEPOWER: 641
0-60 MPH: 3.59 seconds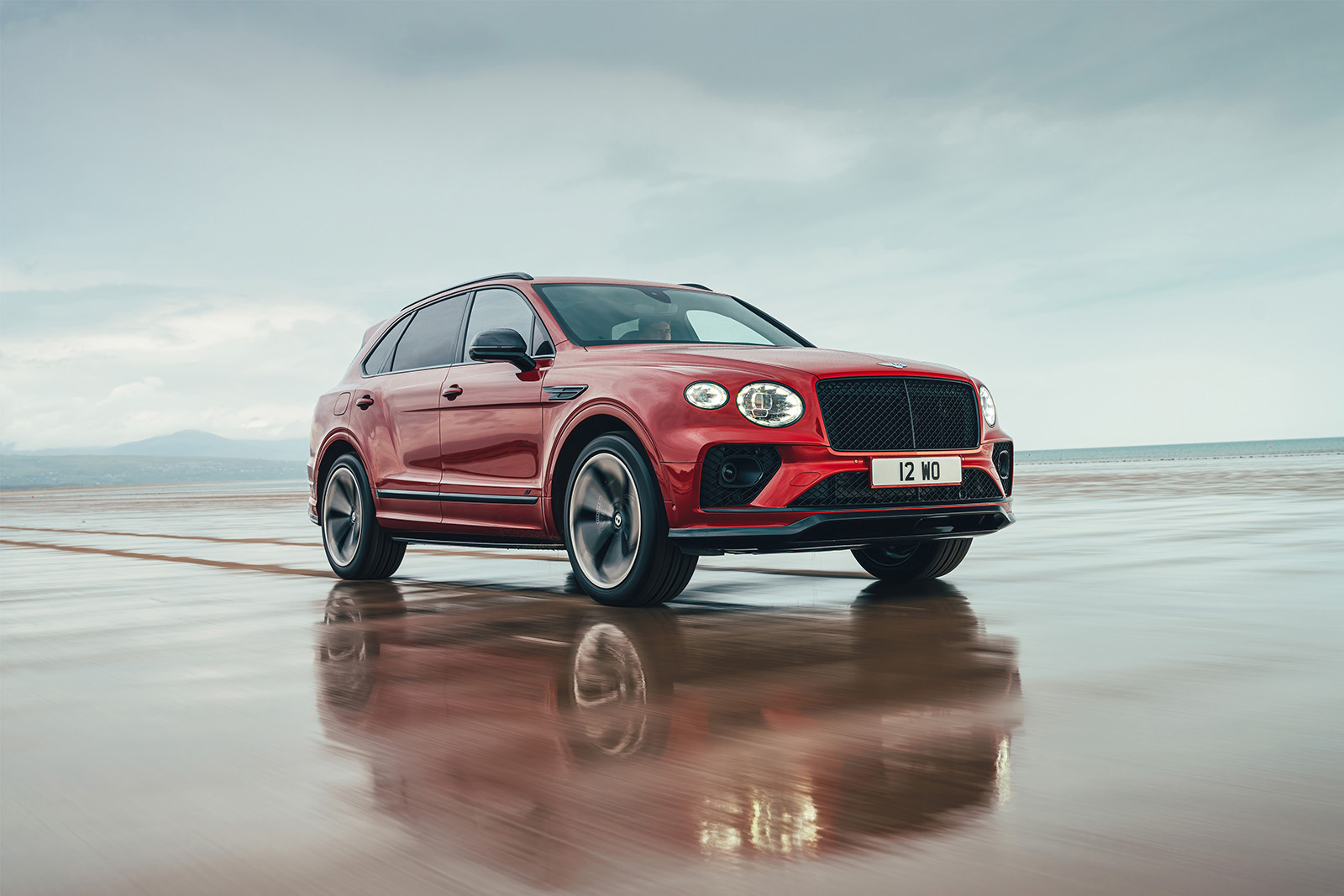 Bentley Bentayga S
Someday there may be an all-electric version of the Bentley Bentayga; after all, there is already a hybrid available and a speedy V-12 still standing by. But in the meantime, there is also a sensuous twin-turbo V-8 for sport fans. Swanky S models wear a black grille and trim, a stylish rear spoiler, and it all rolls on 22-inch wheels. The ultra-luxe SUV's interior is smothered in Alcantara and includes a diamond-jeweled Breitling clock on the delectable dash. Classy.
MSRP: $222,525
TOP TRACK SPEED: 180 mph
ENGINE: 4.0-liter twin-turbo V-8
HORSEPOWER: 542
0-60 MPH: 4.4 seconds
ELECTRIC DREAMS
ALL CHARGED UP AND READY TO ROLL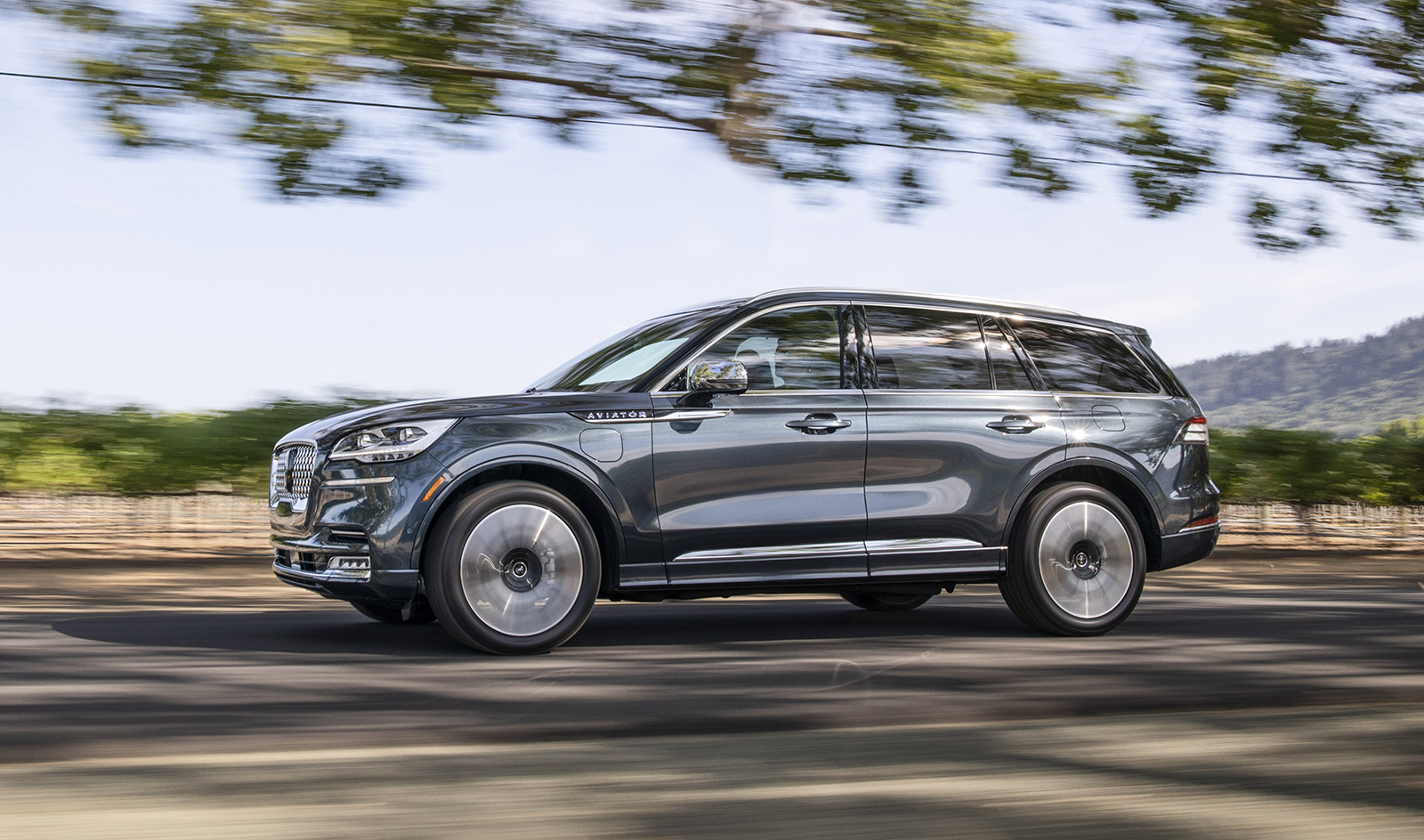 Lincoln Aviator Grand Touring Hybrid
Lincoln is moving towards a fully electric lineup by the end of the decade, but hybrid SUVs that combine the best of both worlds are here now. The Aviator GT Hybrid is powered by a twin-turbo V-6 engine and an electric motor that delivers 494 combined horsepower. Plus, the spacious, three-row SUV with all-wheel drive seats seven and touts 21 all-electric miles. The Black Label interior options include Flight, Destination and Chalet themes.
MSRP: $69,455
TOP TRACK SPEED: 145 mph (estimate)
ENGINE: 3.0-liter twin-turbo V-6; Nano Electric motor
HORSEPOWER: 494
0-60 MPH: 5.5 seconds (estimate)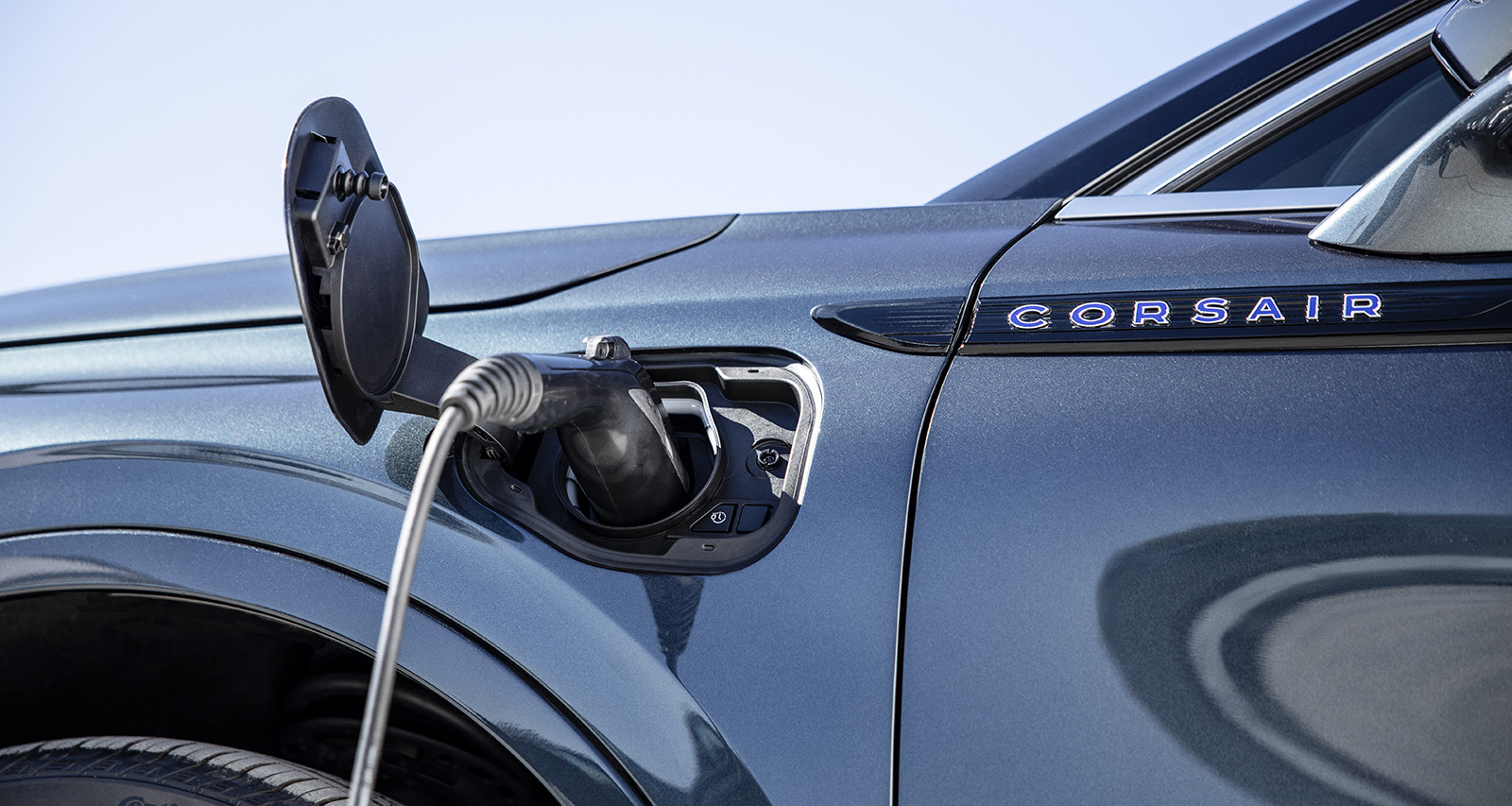 Lincoln Corsair Grand Touring Hybrid
The Corsair GT Hybrid is a stylish crossover SUV that seats up to five. The gas-electric hybrid offers 266 horsepower and delivers 28 miles of all-electric driving. Drive modes include Preserve EV, Pure EV, Normal, Excite, Conserve, Slippery and Deep Condition. Excite mode rules along with electric all-wheel drive, massaging seats, and a panoramic glass roof with a power sunshade. The wireless charging is handy, plus, there's even enough cargo room for a pirate's treasure.
MSRP: $51,225 (estimate)
TOP TRACK SPEED: 130 mph (estimate)
ENGINE: 2.5-liter inline-4; 3 electric motors
HORSEPOWER: 268 0-60 MPH: 7 seconds (estimate)
Featured locations:
Lincoln of Cutler Bay, 11020 SW 186th St., Miami 786.230.8105; lincolnofcutlerbay.com
Doral Lincoln, 9000 NW 12th St., Doral 786.522.5351; dorallincoln.com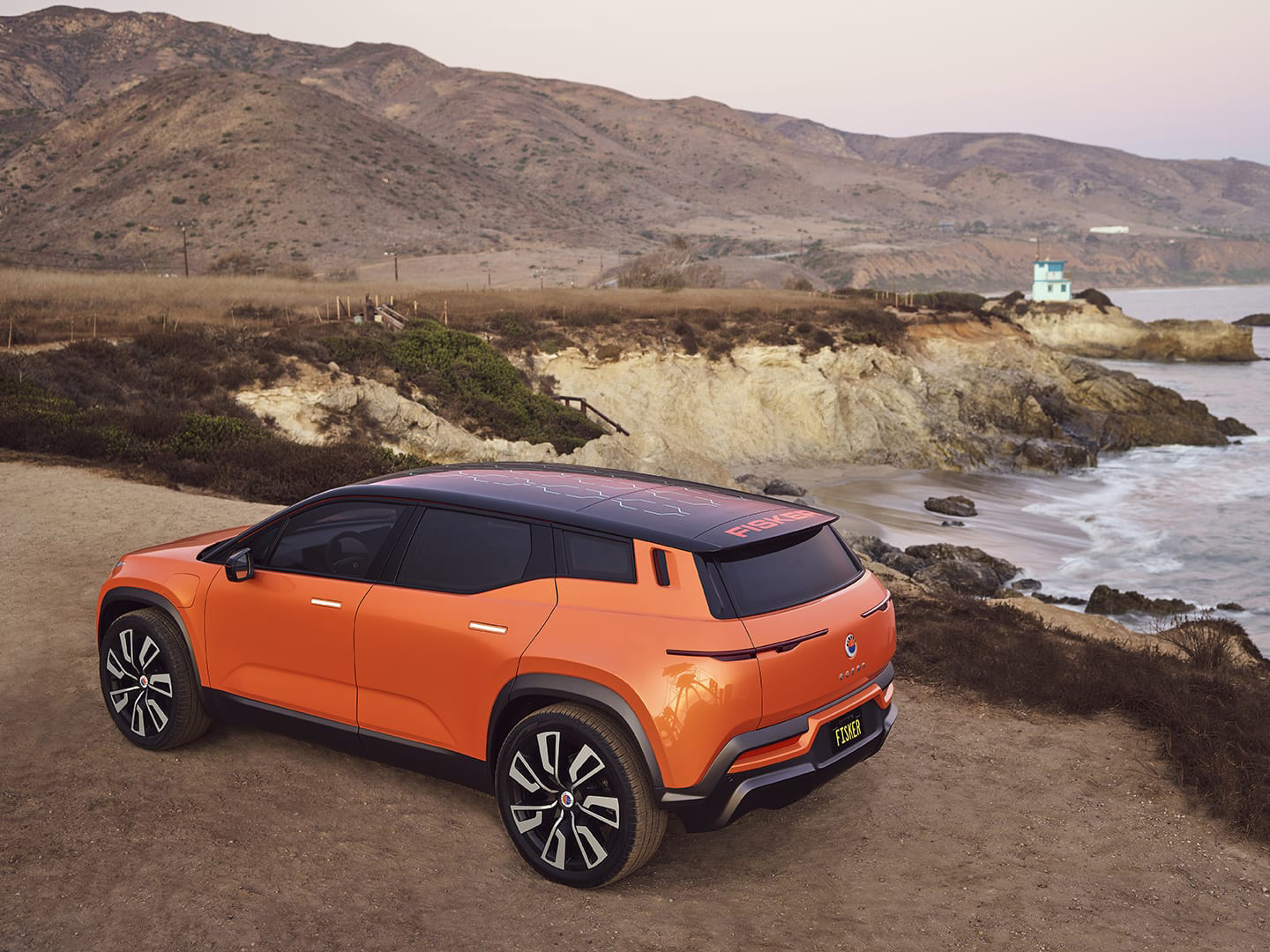 Fisker Ocean
The Ocean is an all-electric crossover created by legendary automotive designer Henrik Fisker, who also designed the BMW Z8 and Aston Martin DB9. The all-new Ocean seats five and is offered in two- and four-wheel drive configurations. The full-length panoramic roof with solar panels looks electrifying. Inside, the vegan interior offers luxurious spaces crafted from recycled materials. Going green never looked so cool.
MSRP: $37,499
TOP TRACK SPEED: 130 mph (estimate)
ENGINE: Dual electric motors (estimate)
HORSEPOWER: 536
0-60 MPH: Under 3 seconds Range: 300 miles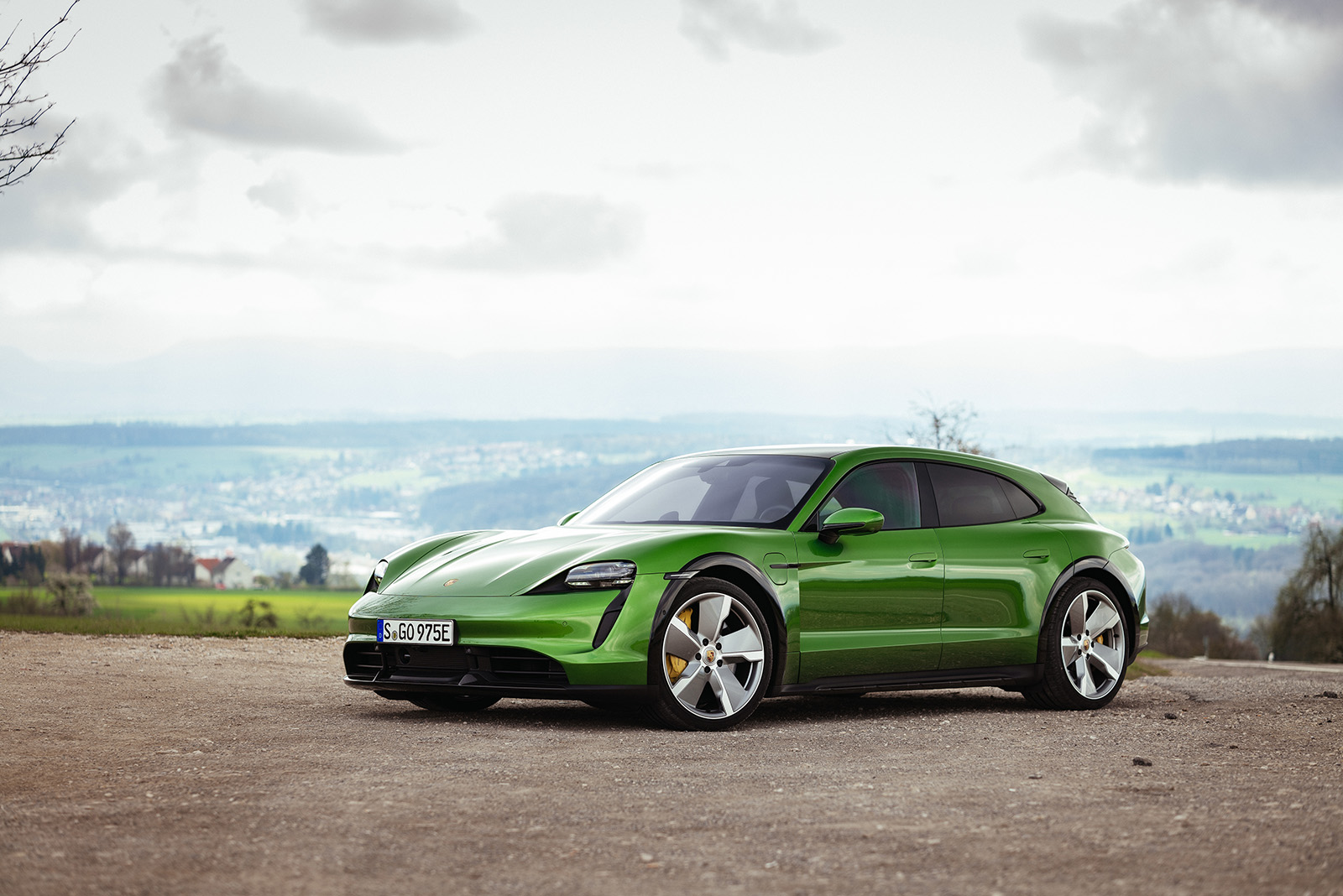 Porsche Taycan Turbo S Cross Turismo
Here is a sporty electric wagon with all-wheel drive from Porsche that is ready to take on any road out there. There is an optional off-road design package that increases ground clearance, and it features a new "gravel" driving mode for demanding off-road terrain. Not that you really would want to do that to a beautiful new Porsche, but you can, and it looks like a blast.
MSRP: $188,950
TOP TRACK SPEED: 155 mph
ENGINE: Front and rear motors
HORSEPOWER: 750
0-60 MPH: 2.7 seconds Range: 230 miles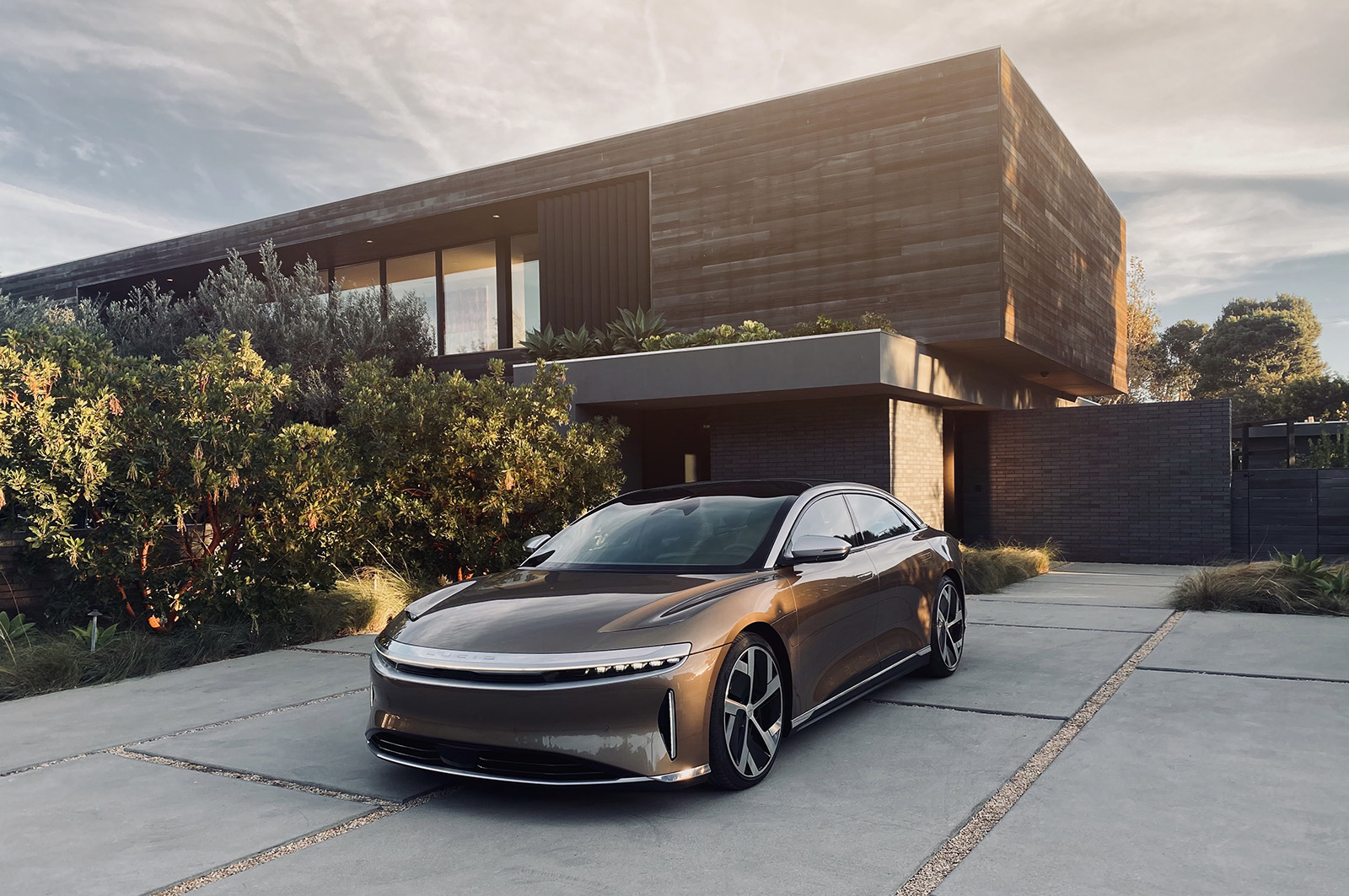 Lucid Air Dream Edition
The Lucid Air is available in four flavors: Pure, Touring, Grand Touring and the top-of-the-line Dream Edition. Lucid joins the ever-growing luxury EV world and the Dream Edition is available in three special colors: Stellar White, Infinite Black and Eureka Gold. Plus, it includes three years of free, fast charging. The Air seats five and sports an epic glass canopy roof. The "DreamDrive" driver assistance system literally makes driving, well, a dream.
MSRP: $161,500
TOP TRACK SPEED: 168 mph
ENGINE: Dual ActiveCore motor
HORSEPOWER: 1,080
0-60 MPH: Under 2.5 seconds
RANGE: 503 miles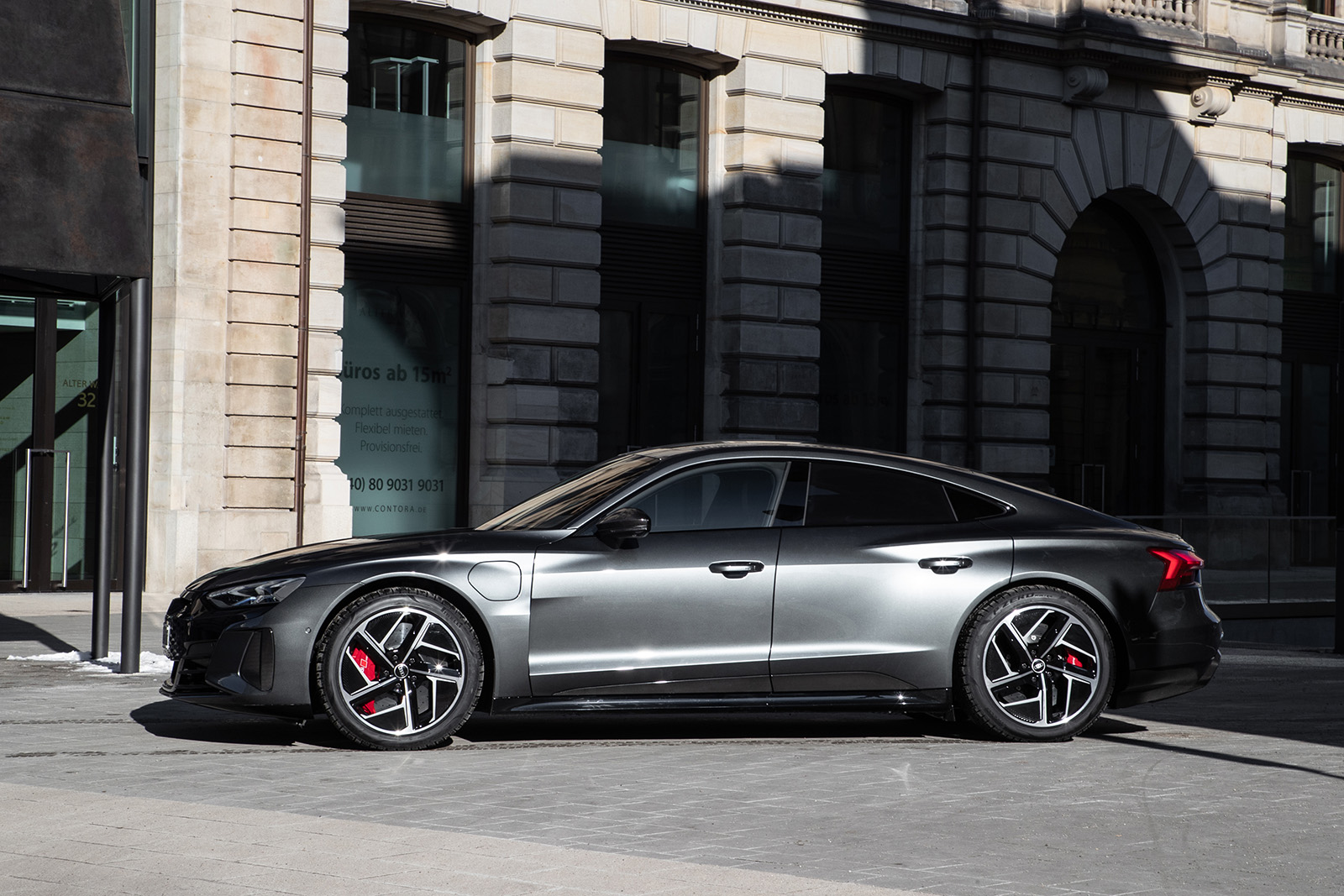 Audi RS E-Tron GT
A bold and sporty all-electric Audi that is a fine alternative to waiting for the Tesla Roadster to finally arrive. The GT boasts dual electric motors that produce 637 horsepower and plenty of torque to push you into the driver's seat with some real G-force. Audi's RS e-tron GT is chiseled like a fine sculpture with wheels and it wears a sleek carbon-fiber hood. The Matrix LED headlights with laser lights are super flashy.
MSRP: $139,900
TOP TRACK SPEED: 155 mph
ENGINE: Two inboard motors
HORSEPOWER: 637
0-60 MPH: 3.1 seconds Range: 238 miles
This story is from the Fall 2021 issue. Read the magazine here.