Buyers from across the world have their eyes on South Florida real estate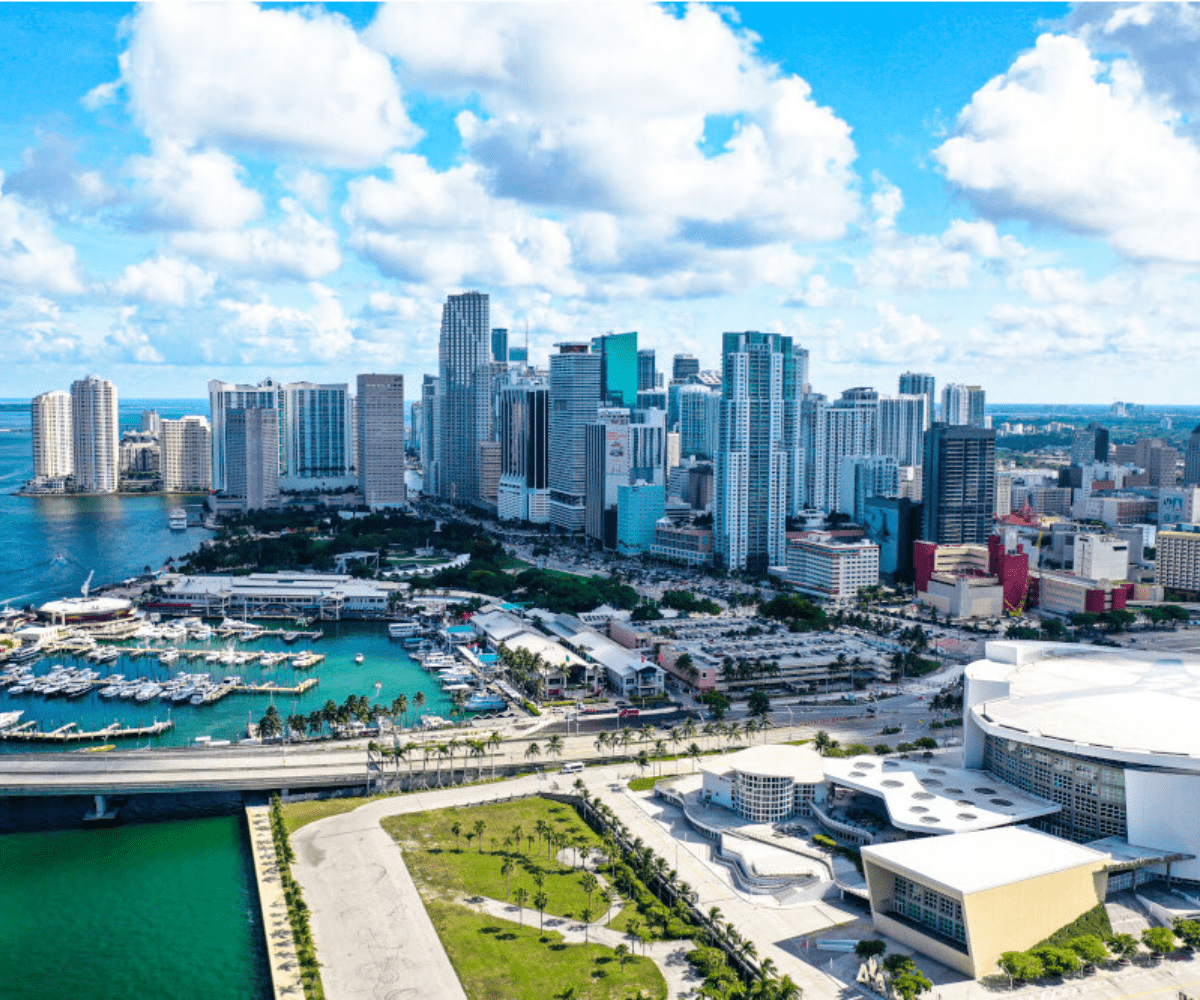 Photo courtesy Greater Miami Convention & Visitors Bureau
It's no surprise that Florida is a hot spot in the real estate marketplace, but South Florida specifically has been in the spotlight. In fact, the No. 1 market in the United States for international traffic is, you guessed it, the Miami metro area.
"Homes are going under contract as soon as they are listed; the median time to contract in June was an astonishing 11 days," says Karen Johnson, president of Broward, Palm Beaches & St. Lucie Realtors.
For international buyers, Florida has been in the top spot for over a decade, and nearly half of buyers focus specifically on the Miami metro area. In South Florida, in 2020, 70% went to Miami-Dade, 26% to Broward and 2% to Palm Beach. And out-of-state buyers also have their sights set on Florida, surpassing even California, New York and Texas. Residents from those states are the ones packing their bags and heading to South Florida—according to the MIAMI Association of Realtors (MIAMI), 52% of out-of-state buyers in South Florida are coming from New York, California, New Jersey and Texas.
There's a number of reasons that South Florida has been a coveted market: no income tax, record-low mortgage rates and pro-business policies. Plus, with a shift to remote work, buyers have greater control over where they can and want to live—data from Orbital Insight says that South Florida was the fourth most popular relocation destination during the pandemic.
"With global vaccinations rising and unstable political situations around the world, we are seeing an increase in foreign homebuyers purchasing in South Florida," says Jennifer Wollmann, the 2021 MIAMI Association of Realtors (MIAMI) chairman of the board. "Global buyers purchase in Miami because we are a world-class global city with better real estate prices than other similar global cities."
With a high demand and low inventory, that's good news for local Realtors and home sellers.
TOP FOREIGN BUYERS
Argentina, 15%
Colombia, 10%
Venezuela, 9%
Brazil, 8%
Mexico, 8%
Canada, 6%
Spain, 5%
France, 3%
Italy, 3%
Chile, 3%
*2020 MIAMI Association Of Realtors (MIAMI)
CROSS-MARKET DEMAND
(Outside Florida)
Miami-Dade County: Illinois, New York, Georgia, California, Washington, North Carolina
Broward County: Illinois, New York, Georgia, New Jersey
Palm Beach County: New York, Illinois, New Jersey, Connecticut
*2021 Q2, REALTOR.COM
This story is from the Fall 2021 issue. Read the magazine here.