Real Estate Showcase: Beachy Keen
Miami Beach is seeing a new wave of residents and residential properties.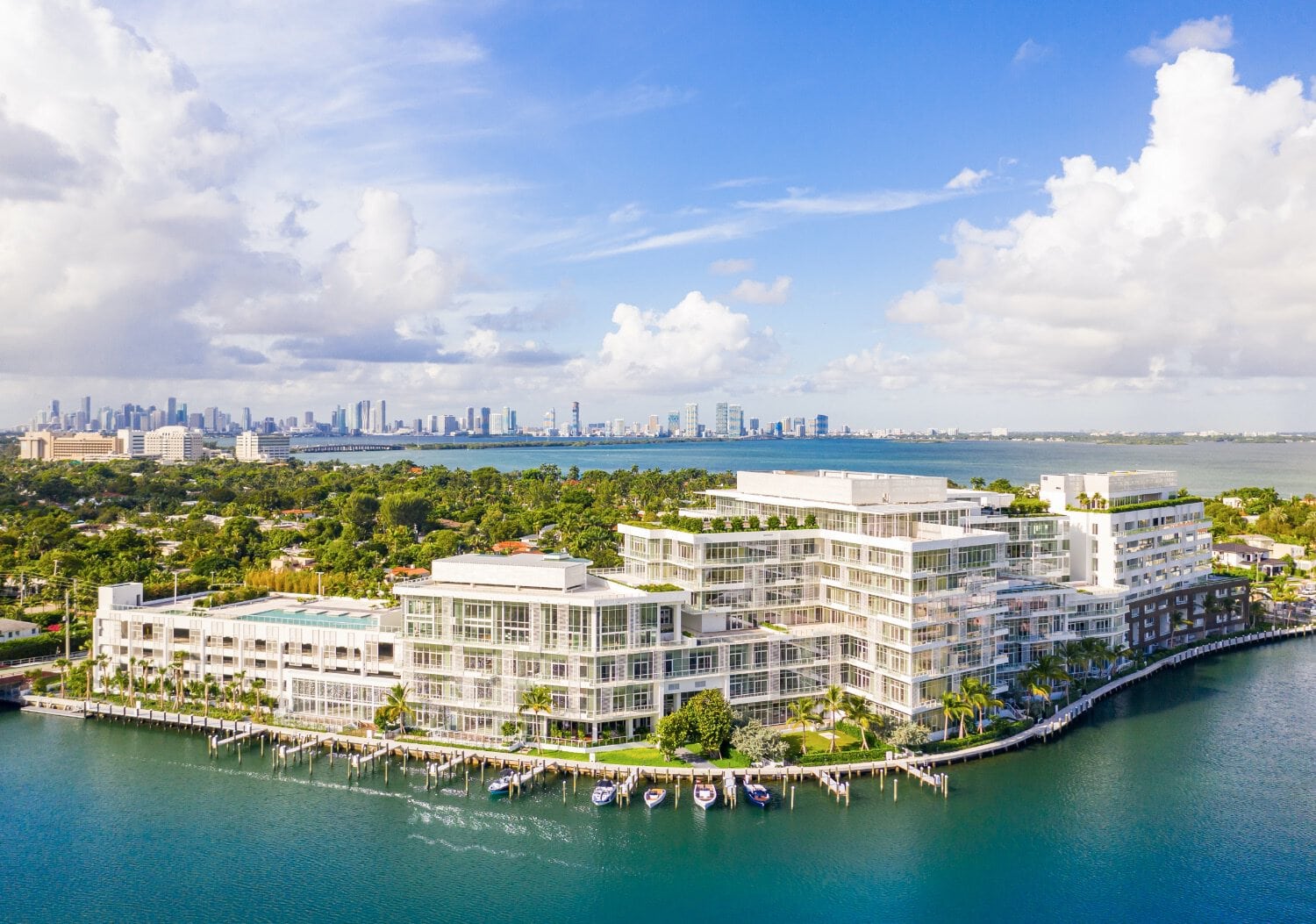 The Ritz-Carlton Residences, Miami Beach - Developer: Lionheart Capital | Architect: Piero Lissoni | Stories: 9 | Residences:2,000-10,000+ sq. ft. | $2 million – $40 million+ | Scheduled completion: Move-In Ready
Downtown Miami might be making noise, but that doesn't mean that beach properties are going unnoticed. "One of the lagging markets has been Miami Beach, but during the fourth quarter of 2019, we saw an uptick in all the price indicators and sales activity—and listing inventory is tightening," says Jonathan Miller, president and CEO of Miller Samuel Inc. Real Estate Appraisers & Consultants, the company that authors quarterly market reports for Douglas Elliman Real Estate. That's good news for those thinking of selling in Miami Beach, because as inventory shrinks, prices should go up. 
According to Miller's recent report for Miami Beach and the barrier islands, the overall market showed significant gains in price trend indicators and sales. Listing inventory tightened year-over-year for the second straight quarter, and sales for 2019 surpassed 2018 totals. Luxury condo inventory declined 21.5 percent, with the median sales price rising 16.3 percent to $2.6 million. The median sales price for luxury single-family homes surged 66.6 percent to $13.325 million, setting a record. "It's a counter-trend," Miller explains. "Miami Beach has been slow to recover, largely because of all the development. It was a little surprising to me how strongly the results came in this quarter." 
Looking Forward 
"My prediction for 2020 is that Miami Beach will continue to be the top-growing luxury marketplace in the U.S.," says Dina Goldentayer, executive director of sales at Douglas Elliman Real Estate, who has closed more than $650 million in sales over the past 15 years. "The ultra-luxury market ($10 million plus) will again soar, and new records will be set in prime neighborhoods like South of Fifth, Miami Beach and Bal Harbour." 
Move-In Ready
Currently, all eyes are on The Ritz-Carlton Residences, Miami Beach; this 7.5-acre property, the former location of the Miami Heart Institute, consists of six different, but connected, buildings that create one cohesive luxury residential community. It features 111 condominiums and 15 villas in over 60 unit types of varying sizes, heights, layouts, views and features. The development's amenities include a marina, a half-acre pool deck, an art studio, a community garden, pet grooming facilities, an open-air yoga studio, a meditation garden and a medical concierge. 
On the Horizon
In December 2019, developers OKO Group and Access Industries announced a joint venture to build Aman Hotel and Residences on the site of the former Versailles Hotel in the Faena District. Details are sparse because the project is still early in the developmental process. "My strategy for Aman places focus on expanding the urban destinations for the brand after success with similar projects such as Aman Tokyo," says Aman chairman and OKO Group CEO Vladislav Doronin. "Miami has always been a key location, particularly since I already have a number of developments here."