Designing "power couple" Katia and Tom Bates discuss how their shared love for creating, and each other, keeps them together.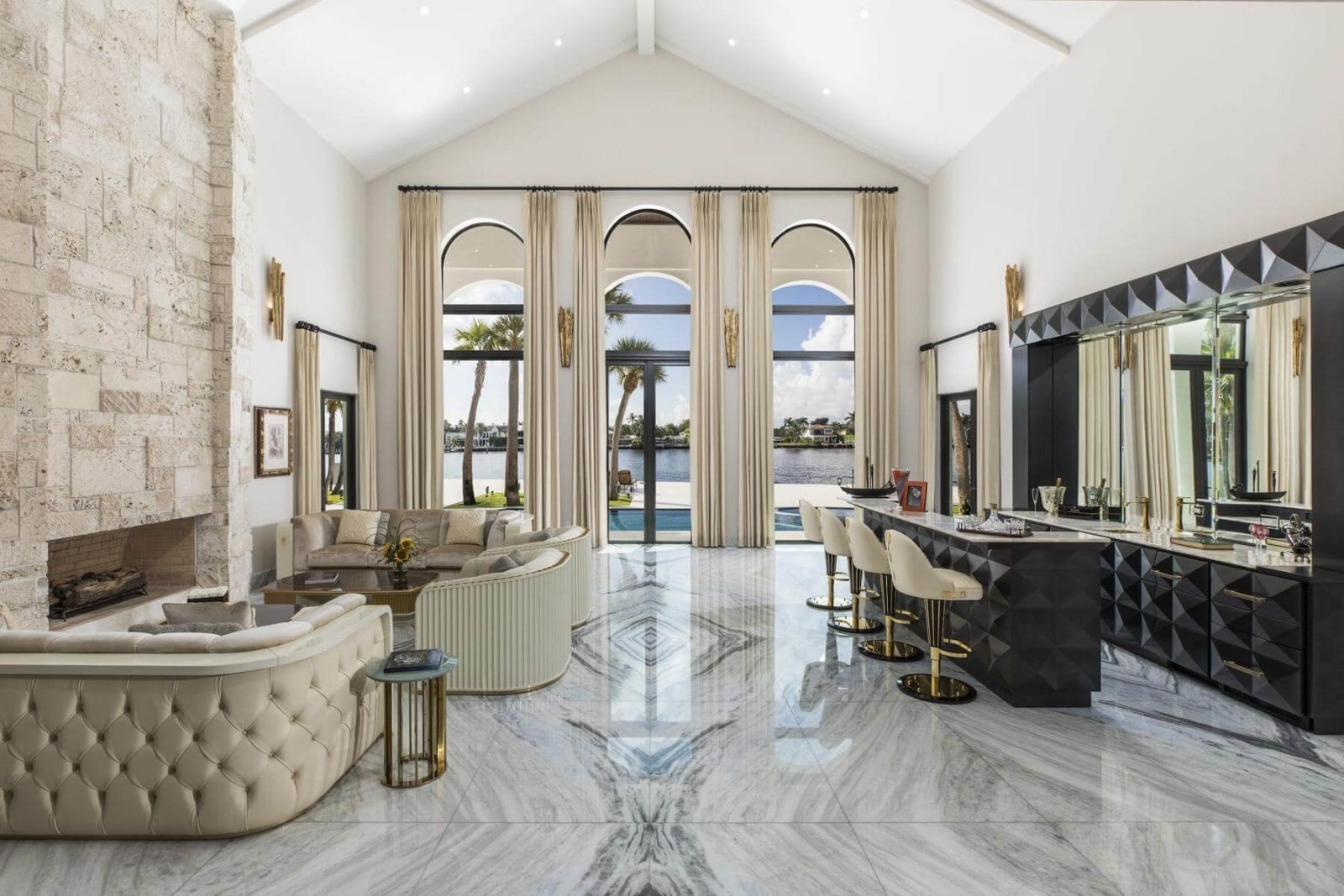 Living room by Innovative Creations - Photo by Craig Denis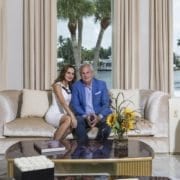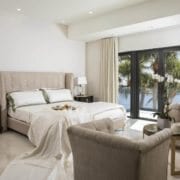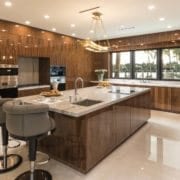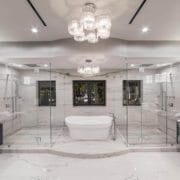 View Gallery
Katia and Tom Bates proudly specialize in what they refer to as the "couture of residential interior design." As co-owners of Fort Lauderdale–based design firm Innovative Creations, the duo has built a stunning portfolio of projects ranging from palatial mansions to ultra-contemporary penthouses to plush mountain retreats. A native of Venice, Italy, Katia is well-versed in the language of European design, and with her natural flair for home fashion, she is currently in the process of designing her own eponymous furniture collection. Meanwhile, Tom has decades of experience in construction and real estate development, securing the firm's successful completion of countless projects on time and within budget. His one-of-a-kind engine tables have also earned his own firm, Tom Bates Design, a covetable niche in the home furnishings arena. We had the pleasure of speaking with the powerhouse couple about what it takes to keep their business—and romance—alive.
What projects are you currently working on?
K: We recently completed a 145-foot Westship superyacht. We have a new project underway in the Vail/Aspen area, as well as two estates in Fort Lauderdale, among other projects. Additionally, we have begun restoring a century-old estate in Italy.
What unique skills do you each bring to the table?
K: As a second-generation interior design professional, I am familiar with a broad range of styles ranging from traditional to contemporary. Tom is the driving force behind many of the most prominent new construction and renovation projects in the Miami and Fort Lauderdale areas. He has an amazing talent for managing time and crews.
Do you always work on projects together?
K: Although we work very well together, we don't always collaborate on projects. We each have our own separate clients at times. But when we do have the chance to work together, our combined expertise and tendency to agree allows us to make quick decisions, which saves time and facilitates a faster completion.
And what happens when you do disagree?
T: I tend to be more of a traditionalist. Often, Katia encourages me to adopt design elements with which I don't necessarily agree. Although I might argue, in the end, she usually gets her way!
What's the story behind those incredible engine tables?
T: The engine table was a result of our personal quest for a unique piece of furniture—and our frustration with not being able to find it. In 2003, we owned one of the first Maseratis sold in the U.S. During a terrible storm, our engine got wet and Maserati agreed to replace it. We kept the old engine and came up with the idea to use it as a base for our own custom-built coffee table. Guests in our home went crazy for it and started placing orders, and the business of Opulent Automotive Art was formed.
How do you manage the shift from being business partners to being life partners?
K: After more than 20 years of working together, we have learned to shut off our disagreements at the end of the day, so we can move on to our peaceful evenings and enjoy each other's company.
Innovative Creations, 1437 NE Fourth Ave., Fort Lauderdale; 954.646.0947; innovativecreationsusa.com