Constantly pushing the boundaries of art and design, BELT is a metal design studio of dreamers, artists, designers and makers led by "Maestro" Louis Beltran.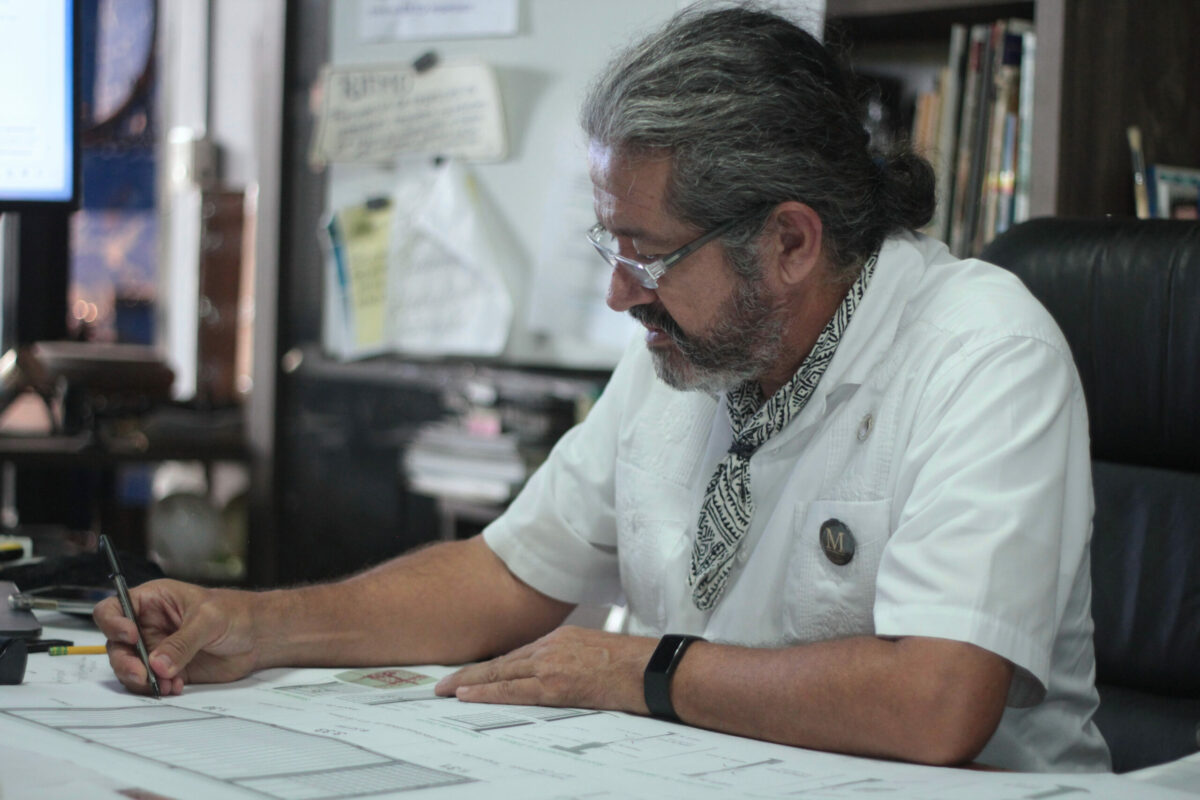 BELT is a metal design studio that is constantly pushing the boundaries of art and design, composed of dreamers, artists, designers and makers led by "Maestro" Louis Beltran.
Born nearly 40 years ago from the embers of creativity and drive, BELT was founded with the idea that beautiful metalwork had a place in design. Armed with a team of talented craftsmen, the company works side-by-side with architects, interior designers, project owners and builders to make their vision a reality.
It all began when architect and sculptor Louis Beltran and architect Luz Angela Garcia were a young couple looking to open their own architectural practice in Colombia. In this endeavor, they recognized an opportunity to forge design and artistry in the field of construction. BELT was created in 1985, as a place where the ancient craft of metalworking could be brought to the modern day with timeless creations. The firm exploded and soon its works were center stage at hotels, restaurants, residences and public spaces.
With Colombia's construction crisis in 1999, Beltran and Garcia relocated to Florida. Here, BELT focused on ultra-high-end residential architecture by collaborating with lauded architects, designers, builders and homeowners in the most exclusive locations around the country. Today, the firm boasts boutique projects around the globe—as well as three Mizner Awards for excellence in craftsmanship, as well as other industry awards and recognitions—thanks to BELT's reputation for its discerning design eye, metal artistry and unmatched quality.
We talked to the team at BELT about its inspirations and emphasis on collaboration.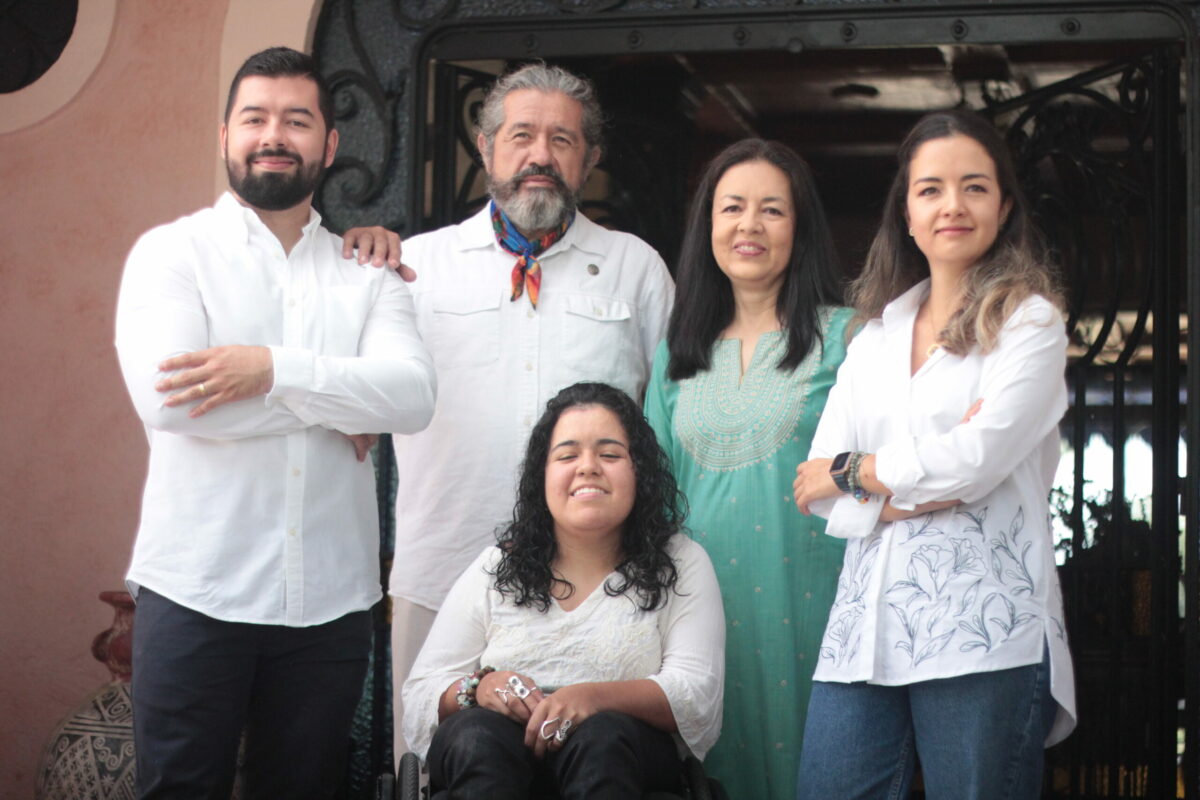 What qualities set BELT apart from others in the industry? Louis Beltran, "The Maestro," is the creative mind behind many of the design projects the firm undertakes, thanks to his true essence as a sculptor and artist with an incredible passion for metal design and deep technical knowledge of the materials. He and the second generation of dreamers, Valentina and Federico Beltran, architects and designers as well, blend their design drive with craft capabilities in every project. With more than 120 people in its atelier, BELT has mastered the techniques of blacksmithing, bronzing, forging and casting, and combined them with innovative cutting-edge craftsmanship.
What is your signature product, service or design element? We work mostly in specialty interior and exterior architectural metals, artistic metal surfaces, custom furniture, light fixtures, design objects and art commissions, but we don't really have a signature service, product or element. On one side, we are solutions seekers with a very detailed eye for aesthetics, beauty, art and architecture, and on the other side, we invite homeowners, clients, influencers and architects to join us in the process of co-creating someone's vision. We push boundaries to help clients open their minds to new possibilities.
Talk about key moments in the evolution of your brand. For many years here in the U.S., we were a very well-kept secret. Yet, each project we complete has set a milestone in our portfolio and expanded our horizons and opened our clients' imagination. We have been awarded accolades, such as the Mizner Award in 2017, 2018 and 2020.
How do you approach a blank canvas? We love blank canvases and they have never been a challenge for us at BELT. We listen, ask questions and bring ideas to the table to understand what the client truly wants. They see the unlimited capabilities we bring to the table and the co-creation process starts!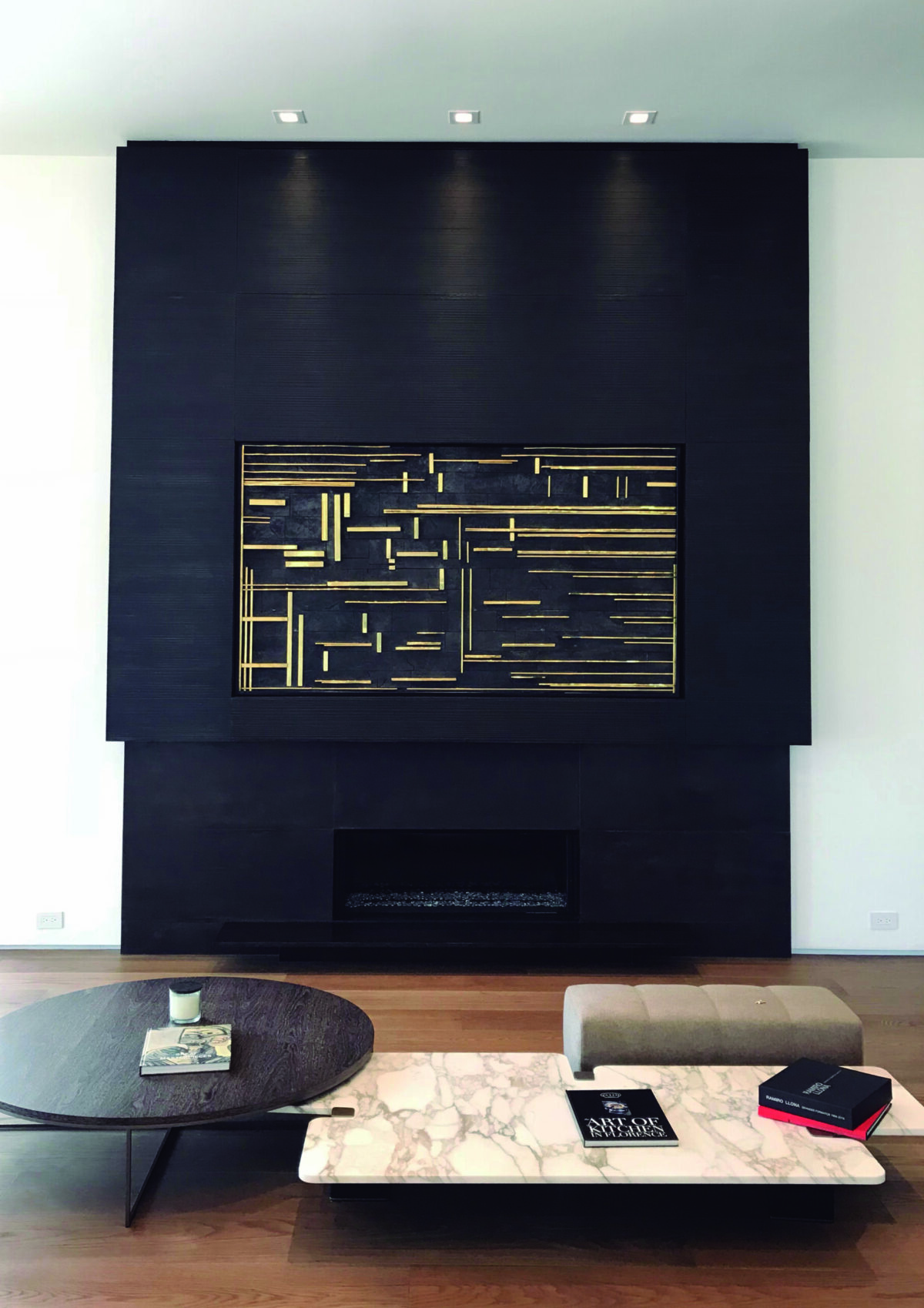 How would you describe your clientele? Those who are on a quest for design excellence, outstanding quality and unparalleled commitment. Those who believe quality and craftsmanship are not trade-offs for lower prices. We work with project owners, architects, interior designers and builders of new or remodels of high-end single-family homes, boutique luxury hotels, restaurants and places of worship.
How do you collaborate with clients? We invite our clients to join us in the creative journey. There is a feeling of confidence that is created from the first conversation then we get to know each other. First, we identify what the client needs—their expectations, dreams, restrictions, constraints and above all what they are dreaming. We show them what we have done and what we could do and the endless possibilities of metal. There may be sketches or storytelling as we start understanding each other.
How do you define a successful project? With a big smile on a client's face. This shows how much they appreciate our work and how proud they are of their project outcome.
How can clients make their experiences more personally rewarding? Our greatest projects are the ones where clients, the team at Belt, and everyone involved are fully satisfied. There has to be love at first sight, chemistry and communication between the client and us to be able to come up with something greater than ourselves.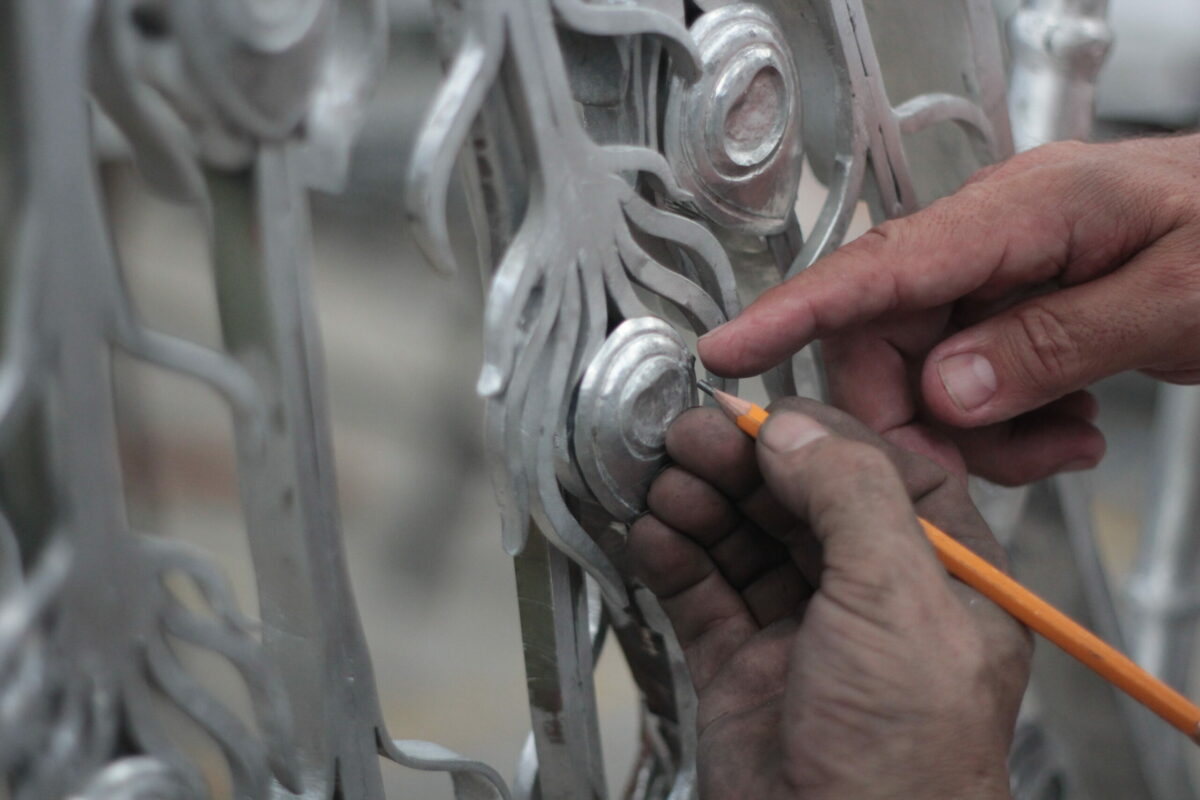 What would be your dream creative project? To participate in a project from the beginning and co-design and co-create with the owners, designers or architects. When they trust us with the design of all metal pieces of a project, it's a project in which we can truly create great designs.
What are your favorite styles to work on? We don't really have a style; our style is metal in projects where we can genuinely co-design with owners, designers and architects to create unique and timeless pieces. We enjoy working on both cutting-edge contemporary projects as well as traditional gems looking to preserve the classic expression of design.
What is your goal as you're working on a project? To exceed each client's expectations and deliver unique timeless lifetime pieces. To create pieces that are a true statement and complement the spaces in which they are placed.
How do you define luxury? Luxury is creativity without limits, combined with unique craftsmanship and meaningful pieces that are designed to last.
What constitutes "good design?" Good design is being able to create harmonic pieces that go smoothly with the space they are designed for. Pieces that last a lifetime through the combination of uniqueness, high quality and great usability, and pieces that are created with the least impact on the environment. We believe that good design is sustainable design.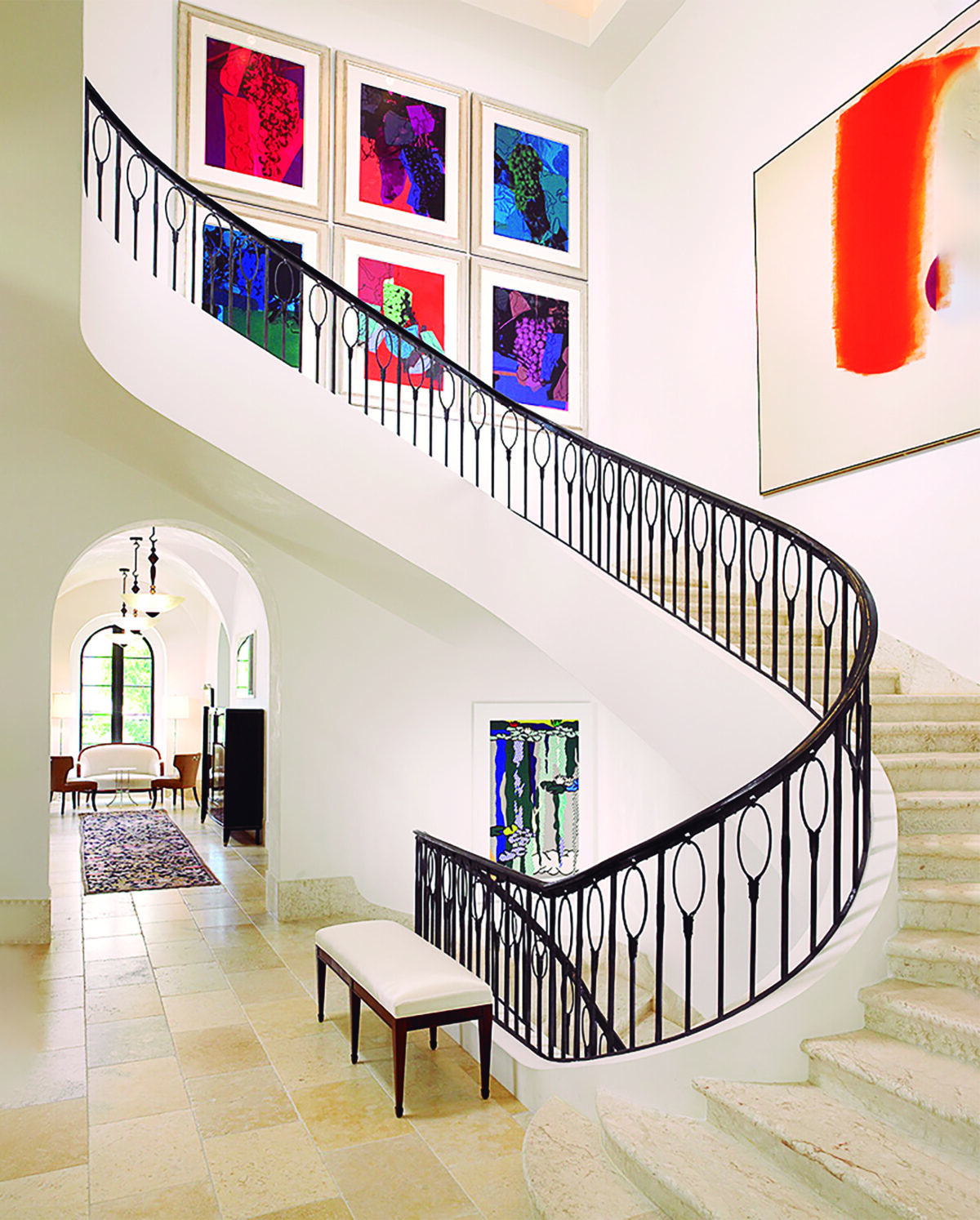 Share a new industry breakthrough and how you are incorporating it into your work. We see design gravitate toward timeless designs and handmade pieces that are unique; pieces and products that tell a story and have meaning. We see people moving away from disposable design and understanding the importance of well-designed, well-made, high-quality, durable pieces. We also see contemporary design as simple lines and geometries yet rich in textures, material combinations, and finishes. In our specific field, walls move away from just a white canvas to place art; they become art pieces themselves with handmade wall claddings or wall sculptures.
Talk about others who inspire you in the industry. The great architects of history that designed every detail of a project have always inspired us. Great architects of the art nouveau movement such as Guimard, Horta and Gaudí—where every building ornament had a meaning and intent—are great inspirations. Traditional architecture has always used metal and other detailing materials to reveal the building's true greatness (or not). Details differentiate great architecture around the world from the mass-produced one.
What do you regard as the greatest success in your career? Success is every empowered artisan who shares their journey with us, every team effort to find a solution, and every smile on the clients' faces when they see their dreams materialize. Success is being here, now, doing what we love the most. We believe no one is better than their last project. To us, the last project is our greatest success, which is why we treat each project as the last project of our life.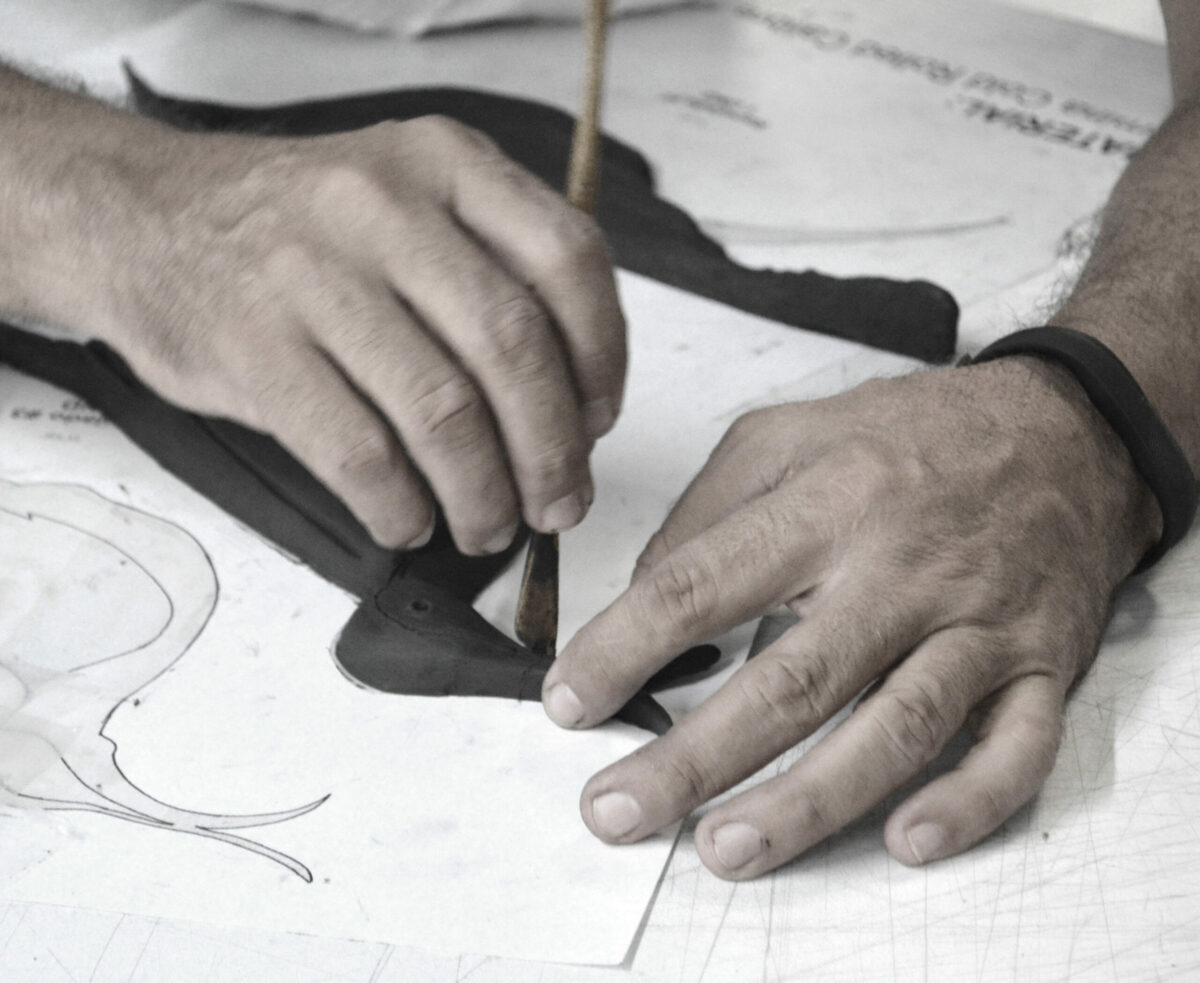 What's next for BELT? We are working on some exciting projects right now. On one side we are developing limited-edition collections and collaborations of some of our more sought-after pieces such as light fixtures, furniture and surfaces, seeing metal from another perspective and combining it with other equally inspiring materials. We are always aiming for timeless designs for passionate lives.
What legacy do you wish to leave behind regarding your work/product? That we have lived our purpose in every project we complete. That we have imagined, created and built timeless pieces that honor craftsmanship and design and have enriched the spaces they live in. A legacy in which our contribution to the trade elevates the honor for metal art and more pieces around the world continue to be imagined, designed and built for generations to come.
Belt, 4032 N. 29th Ave., Hollywood; 954.505.7400; belt.com.co; @belt_bespokemetal
This story is from our Winter 2021-2022 issue. Read more here.