Trending Yachts: Made for Adventure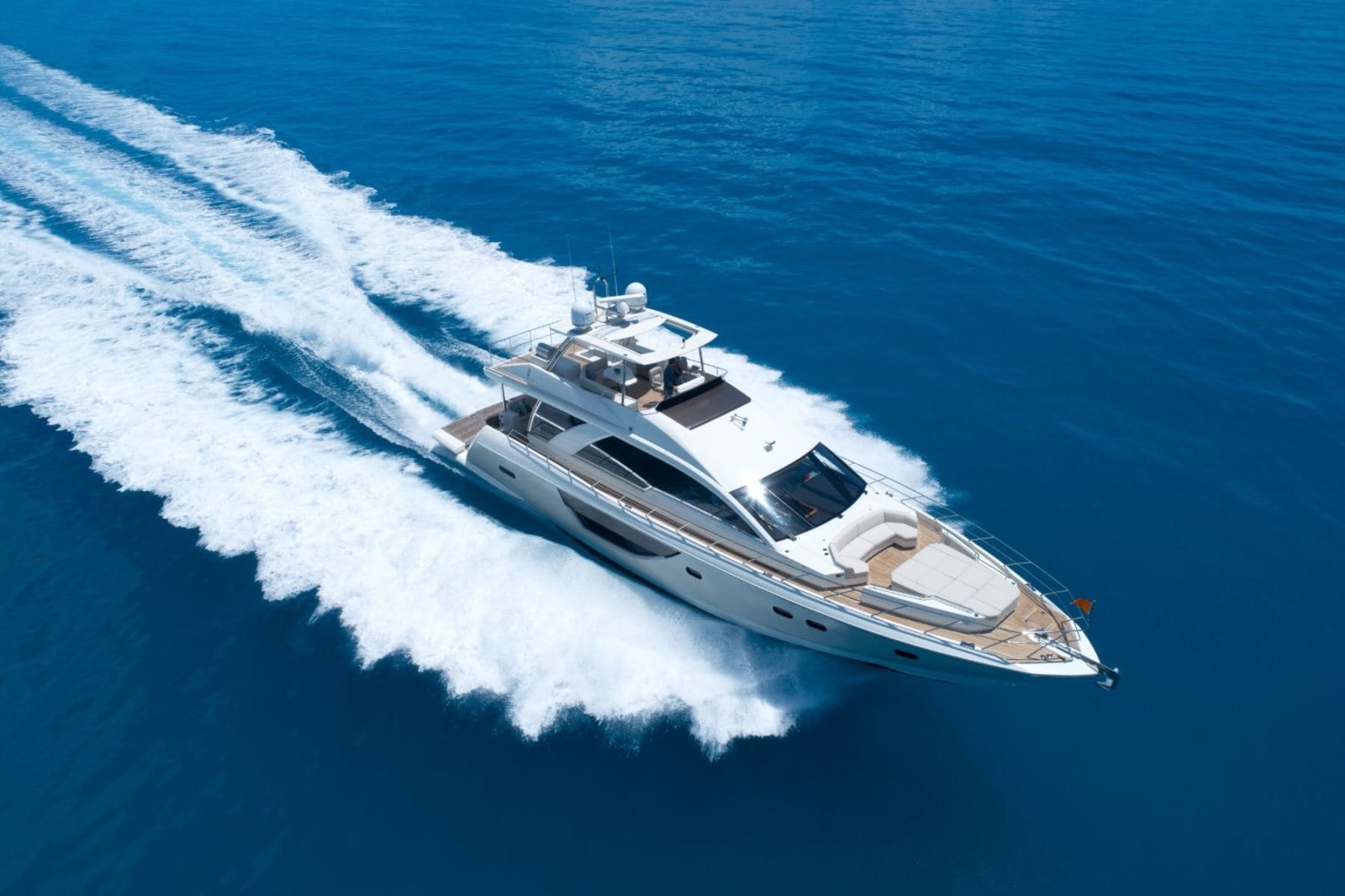 CL Yachts' CLA 76 - Photo by Ken Wu
What better way to explore the world's most exotic locales than onboard one of these equally impressive yachts?
Active Cruising
Storied shipyard Cheoy Lee created the CL Yachts brand to appeal to a younger, more active demo-graphic looking to entertain guests. "Active" is the key word here, as the brand promises lively perfor-mance for wind-in-your-hair cruising. For example, with the semi-custom CLA 76, you can make a trip to the Bahamas for lunch and be back to South Florida in time for dinner. Choose the type of wood, stone and more throughout the interior to complement the open main deck, which is flooded with natural light, and the flying bridge, which is complete with a retractable roof.
Length: 76 ft., 6 in. | Beam: 19 ft., 8 in. | Draft: 5 ft., 4 in. | Staterooms: 4 | Engine: Twin 1,136-hp Caterpillar C18 ACERT diesels | Top Speed: 29 knots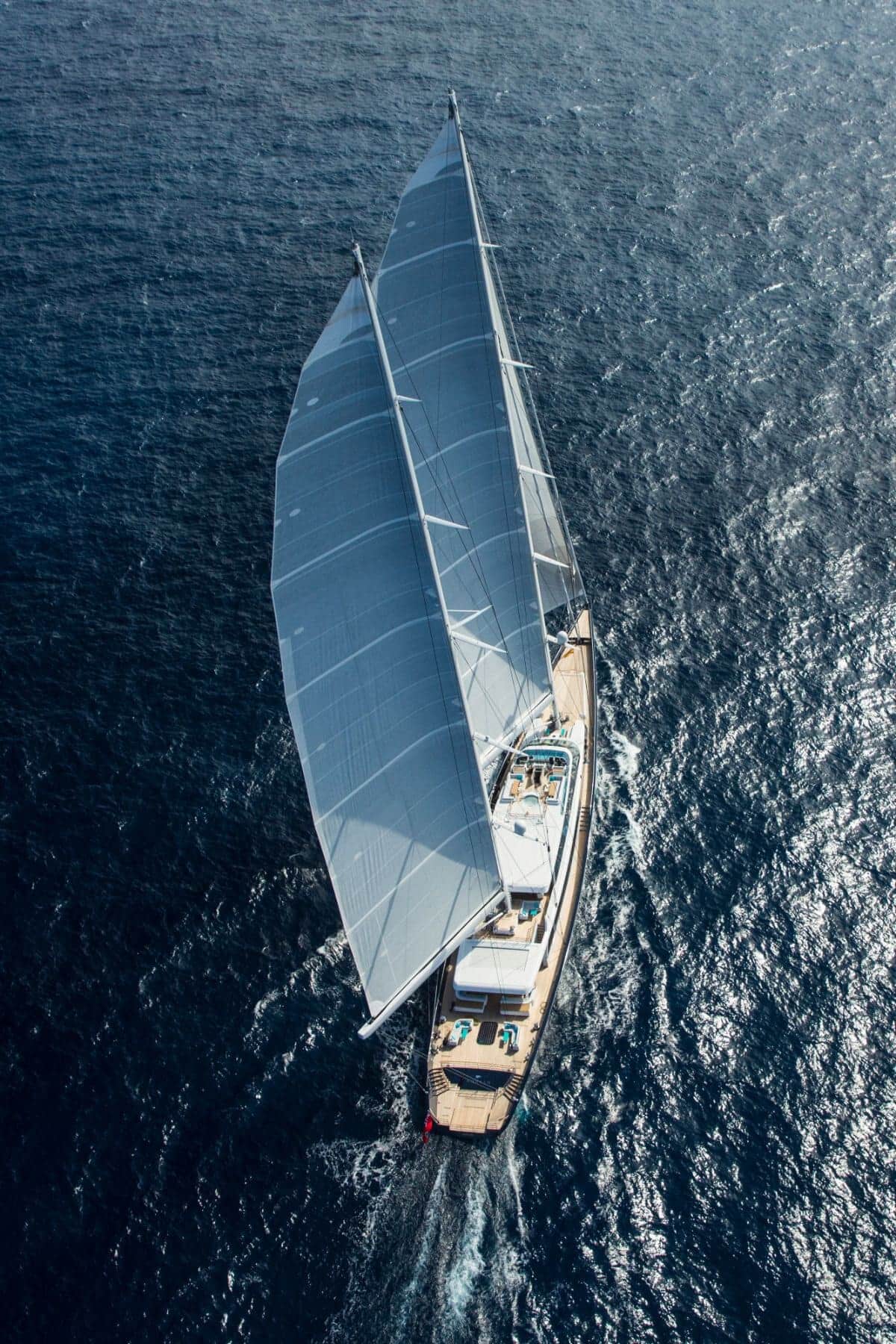 Ketch Me If You Can
This summer, you can explore the remote South Pacific waters of Papua New Guinea by chartering AQuiJO, the world's largest high-performance ketch. Built by premier Dutch shipyards Vitters and Oceanco, AQuiJO can treat up to 12 guests to an exhilarating sailing experience with an interior akin to a chic, contemporary beach house. Warm woods and white walls dominate, while pops of bold color and striking art add further interest. Don't overlook the beach club, a rarity aboard sailing yachts, which contains a sauna and other luxury amenities.
Length: 281 ft., 10 in. | Beam: 47 ft., 6 in. | Draft: 17 ft., 4 in. (keel up); 38 ft. 1 in. (keel down) | Staterooms: 7 | Engine: Two 1,810-hp Caterpillar 3512 diesels | Top Speed: 17.5 knots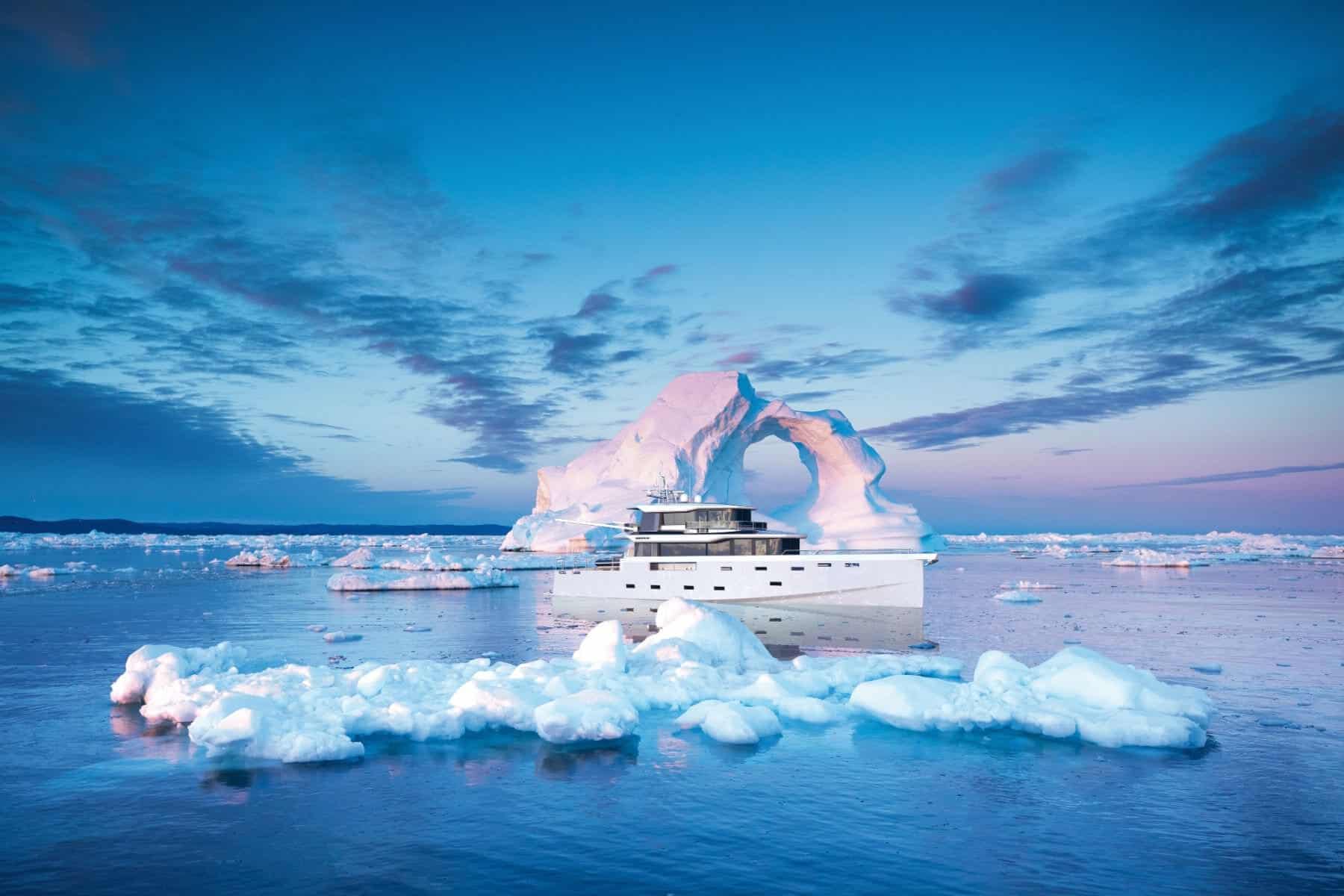 Explore More
Industry newcomer Arksen specializes in expedition yachts. With room to carry a personal submarine, the Arksen 85 is intended to be as adept at tropical cruising as it is at arctic regions. A variety of interior configurations means you and up to 11 guests can explore the world together. The brand has also in-troduced its Explorers Club, which offers specialized itineraries inspired by some of the world's greatest explorers. Furthermore, Arksen uses sustainable materials and incorporates solar panels to reduce its carbon footprint.
Length: 85 ft., 10 in. | Beam: 22 ft., 3 in. | Draft: 5 ft., 1 in. | Staterooms: 4-6 | Engine: Various options, including diesel-electric | Top Speed: 14 knots