Keeping Marine Science Afloat
For 20 years, The International SeaKeepers Society has been helping to heal our planet, one ocean expedition at a time.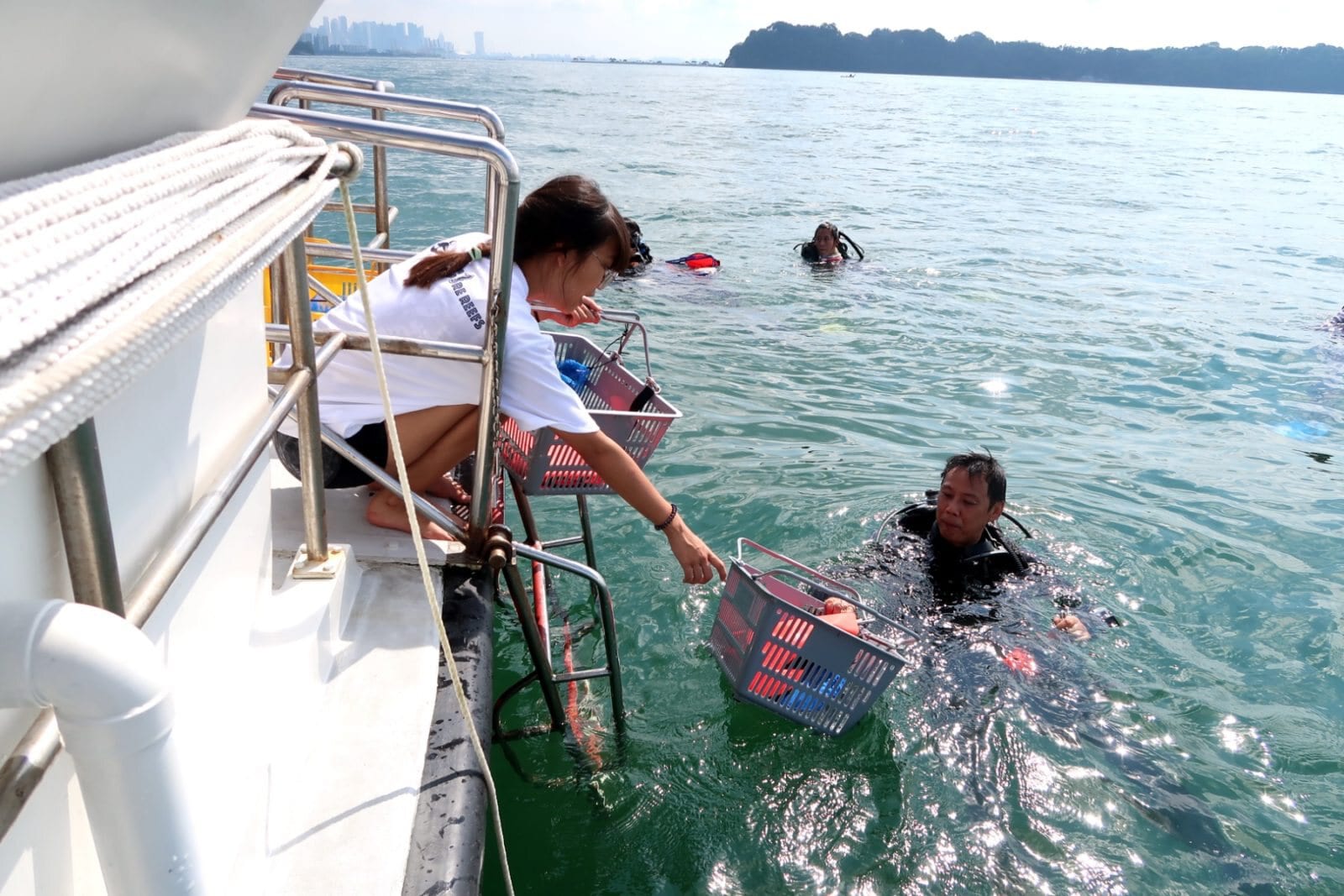 The International SeaKeepers Society's Singapore marine cleanup and coral rescue
Renowned marine biologist Sylvia Earle once said, "Everyone, everywhere is inextricably connected to and utterly dependent upon the existence of the sea." This statement embodies The International SeaKeepers Society's mission, which, since the nonprofit's founding in 1998, has been to promote oceanographic research, conservation and education through direct involvement with the yachting community. Like Earle, SeaKeepers members, who include yachtsmen, divers, entrepreneurs, corporations, scientists and concerned citizens, recognize the critical role the ocean plays in the life of our planet and are deeply committed to finding solutions to the problems that plague our seas. 
SeaKeepers' initial focus was the development and use of instrumentation on yachts to monitor marine conditions throughout the world's oceans. But it was when the yachting community and marine scientists joined forces that the SeaKeepers revolution really began. 
Through the DISCOVERY Yachts Program, SeaKeepers' foremost initiative, owners of private vessels facilitate programming by providing their yachts for the purposes of scientific exploration, educational outreach and instrument deployment. 
"The DISCOVERY Yachts Program takes 90 percent of the cost of ocean expeditions off the table," says SeaKeepers Chairman of the Board Michael Moore. "That is a massive contribution to the global effort of studying the ocean environment. If it were not for SeaKeepers members and the yacht owners who make their yachts available, a lot of ocean scientists would never leave port." 
This year, for SeaKeepers' momentous 20th anniversary, members and supporters are reveling in the wonderful strides and accomplishments the organization has made thus far. "To think that 20 years ago, visionaries like Alexander Dreyfoos (SeaKeeper No. 1) and Paul Allen (SeaKeeper No. 2) could look ahead, see a global challenge and conceive of an effective way to address it, is breathtaking," Moore says. "It is the most wonderful feeling of accomplishment!"