Home Design Showcase: Outside Chance
Exterior architecture and design is about making a great first impression with your front façade, and leaving a lasting one with your outdoor living environment. If you're as devoted to these spaces as you are to your interiors, chances are, your home will be the total package. Who says you can't have it all?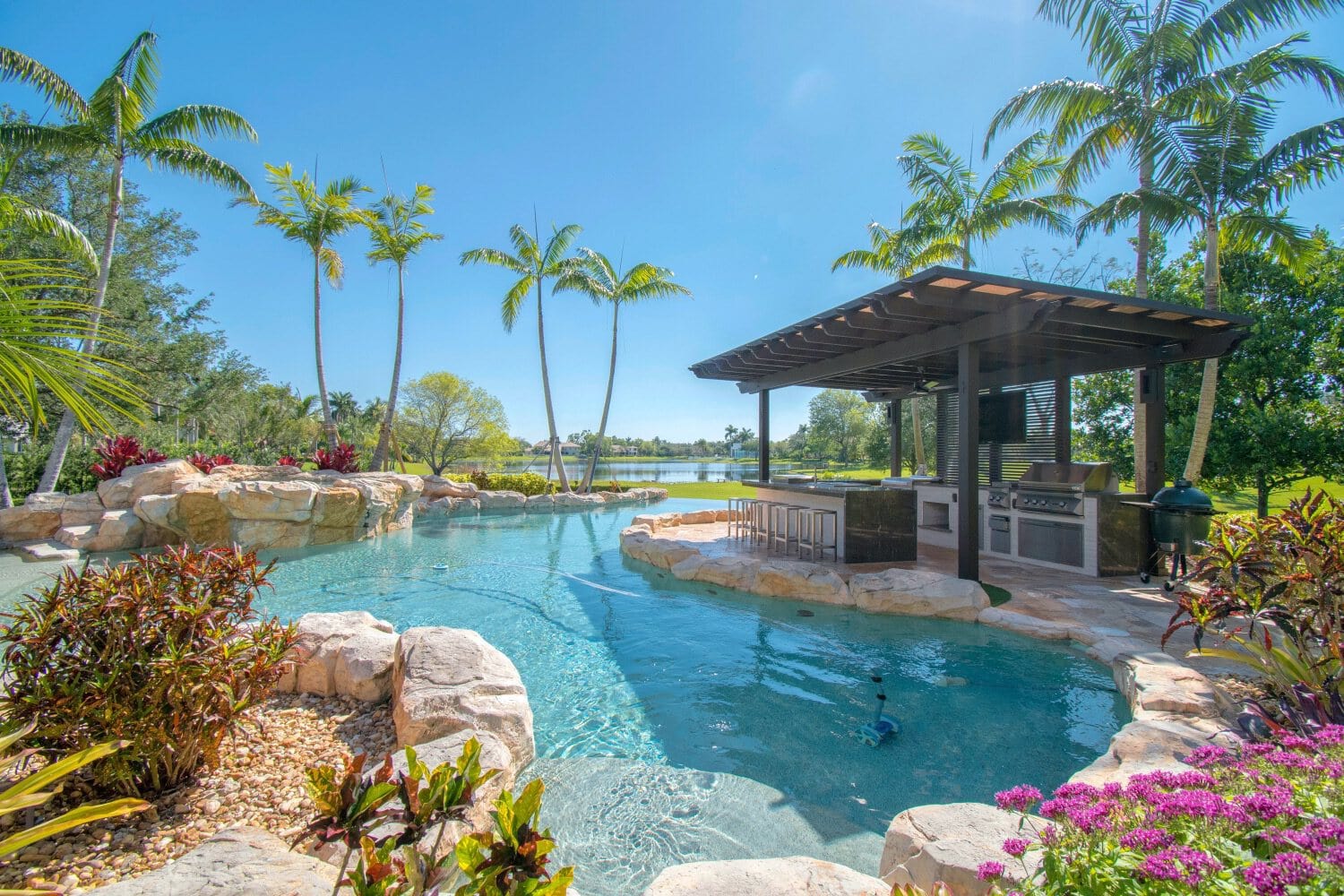 Outdoor kitchen and patio design by Luxapatio and The Patio District
Selection Matters—Not Size
In South Florida, there's so much we enjoy doing outside, and for many, barbecuing is high on the list. Certainly, your allotted space is an important factor when it comes to your outdoor kitchen, but small quarters don't dictate small thinking. We consulted Felipe Londono, director of marketing and sales for Luxapatio, a showroom for luxury outdoor kitchens, patio equipment and accessories, plus custom outdoor designs, and The Patio District, purveyor of high-end outdoor furniture, pergolas and more, about the "go big or go home" approach. The verdict? Selection matters most, not size.
SMALL: I love designing for smaller spaces. You need to be a little more creative with layout, finishes and materials, but as long as you have the essentials—a prep area, a grill, a storage unit, and a trash bin—big meals can still happen here.
MEDIUM: With a little more room, you can include convenient add-ons like an outdoor fridge and sink. This makes fast, fresh meals a breeze.

 

LARGE: A big area for your outdoor kitchen means big fun: You can go all in and include features such as a pancake griddle, a pizza oven and even a huge wok or cocktail station.
The Patio District, 3305 NW 79th Ave., Doral; 786.518.2307; thepatiodistrict.com; Luxapatio, 3305 NW 79th Ave., Doral; 305.477.5141; luxapatio.com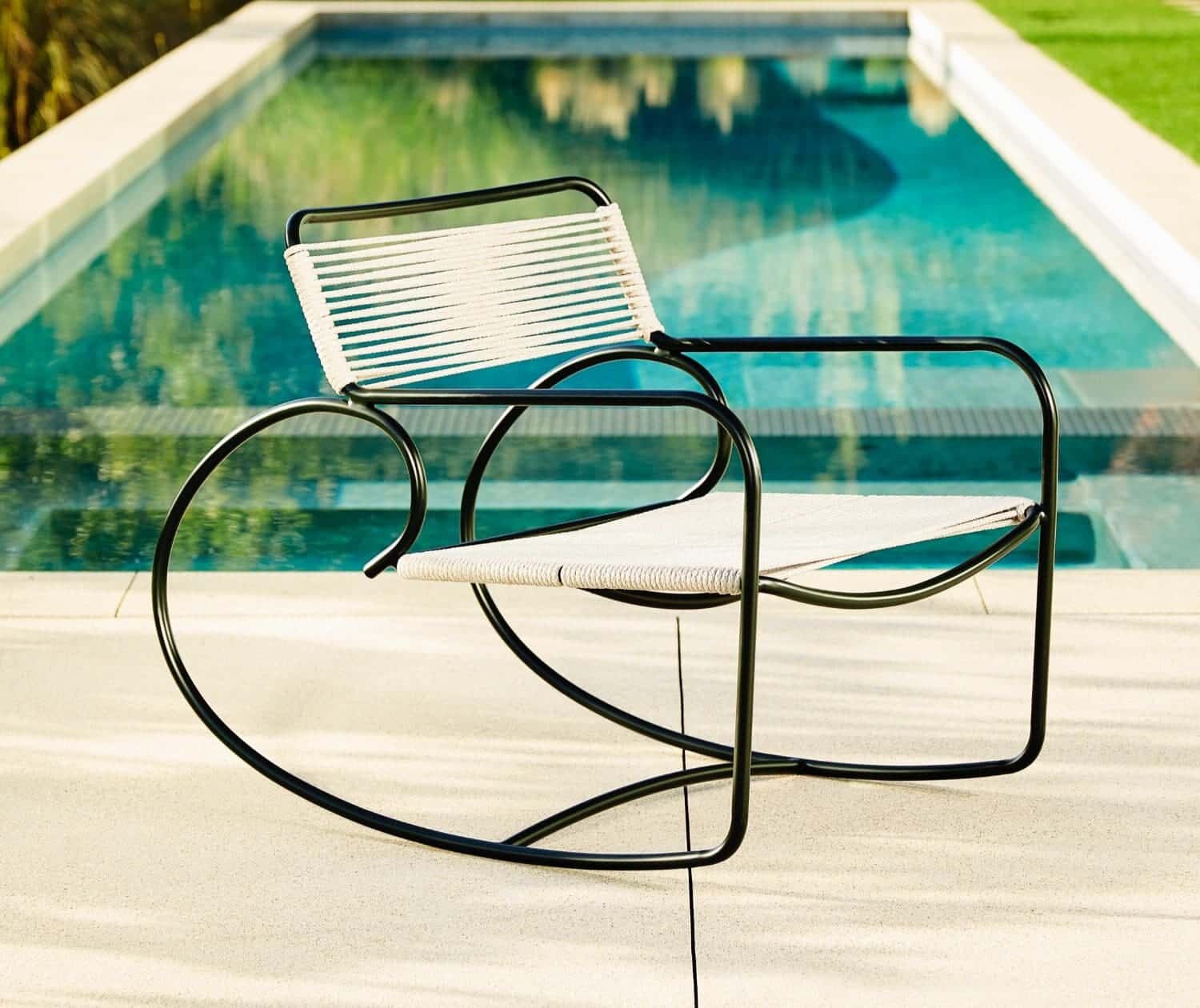 Exterior Expansion
What started as a family business carrying fewer than 10 lines has grown into a 45,000-square-foot space with an inventory exceeding 400 home design brands. Despite the growth, Judith Norman still operates on traditional family values. While the company's core principles remain intact, there has been a significant change: the addition of an outdoor furniture gallery, which is so impressive that manufacturers are clamoring to get in. "We realize that our clients demand trendy, functional, high-quality pieces," says owner Mitchel Fine. "So we pride ourselves on only doing business with manufacturers that are trendsetters rather than followers." One brand that naturally made the cut is Brown Jordan, which is responsible for the revival of midcentury-modern design icon Walter Lamb's collection 75 years after it was originally introduced. You can't possibly go wrong with a name like that! Judith Norman, 3601 N. 29th Ave., Hollywood; 954.925.7200; judithnorman.com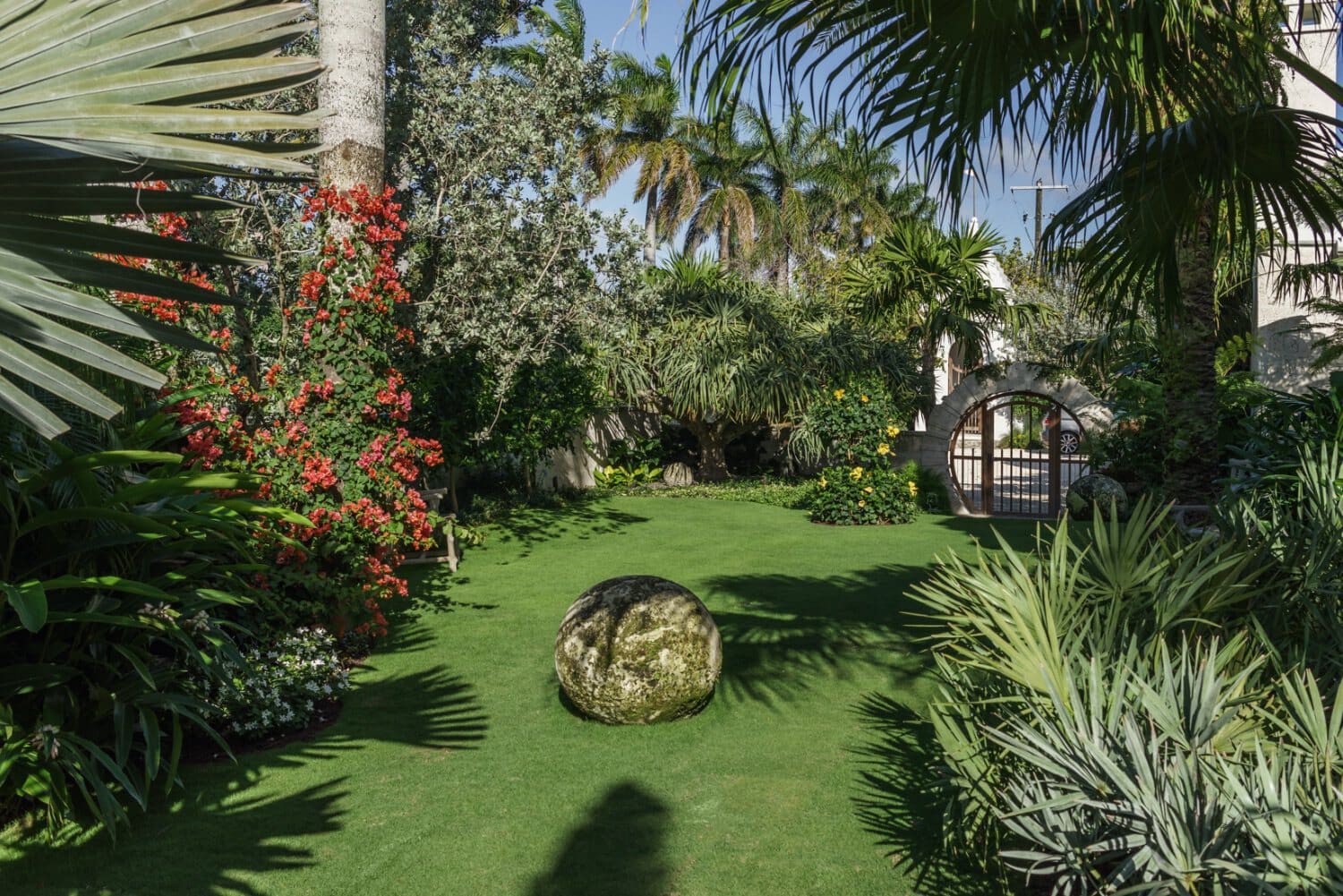 South Florida Natives
Discerning clients wanting to create jaw-dropping outdoor environments for their homes turn to Keith Williams and Mario Nievera, the two partners who comprise the award-winning Palm Beach–based landscape architecture firm Nievera Williams. Specialists and trendsetters when it comes to designing for tropical climates, Williams and Nievera forecast that the popularity of indigenous plants will increase throughout 2020 and beyond. "A perennial that requires little water to flourish, like a sedum used in a low-profile design, achieves a stunning effect," says Williams. Other native species currently in their favor are silver buttonwood and silver saw palmetto. "These two pair beautifully in gardens, achieving high drama with minimal maintenance," Nievera adds. Nievera Williams, 223 Sunset Ave., Palm Beach; 561.659.2820; nieverawilliams.com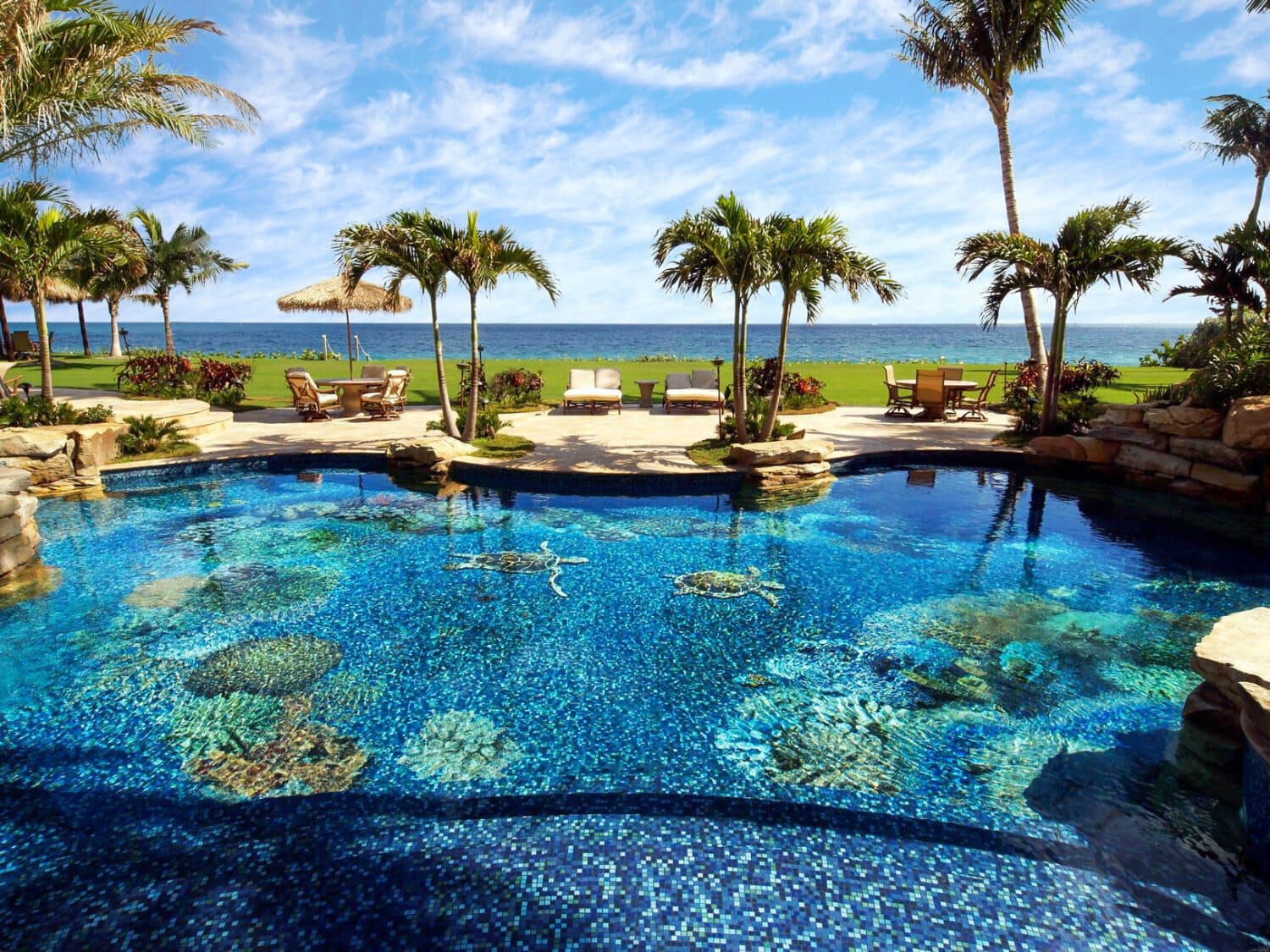 Aquatic Art
With a year-round swimming season here in South Florida, it's not surprising that so many homeowners spare no expense to make their pools museum-worthy works of art. This is where Mosaicist comes in. Although the Miami-based firm specializes in all types of hand-laid mosaic projects, including murals, backsplashes and showers, they have found a superlative niche in high-end pool art. Founder and chief designer Ray Corral has been in the business for more than 25 years and works with only the finest artisans and designers from around the world to deliver stunning aquatic designs of all shapes and sizes. "At Mosaicist, we combine design, manufacturing and installation," he explains. "So you're not just getting a one-of-a-kind art piece for your pool, you're also getting a full-service, fully customized experience from start to finish." Mosaicist, 4000 NW 36th Ave., #100, Miami; 305.447.1977; mosaicist.com