Home Design Showcase: Great Expectations
Modern floor plans tend to favor open concepts that encourage a lifestyle of togetherness. As a result, the living room of yesteryear has fallen by the wayside, and the "great room" has emerged as one of the most consequential spaces in the home.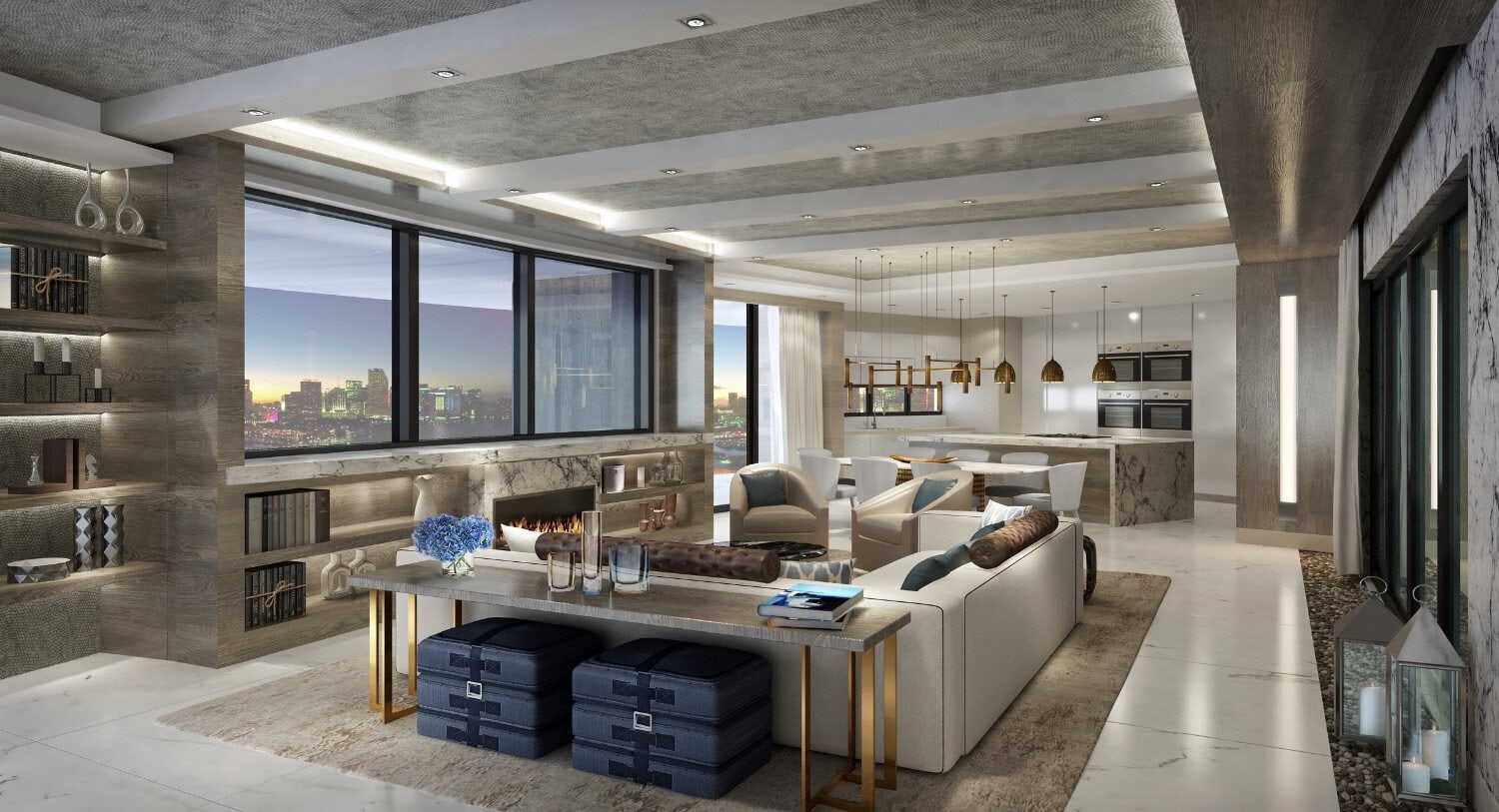 Porsche Design Tower "great room" design by FINE Interior Designs; sofa, lounge chairs and dining chairs from Minotti; rug and kitchen pendant lights from Holly Hunt; custom-made console table; ottomans from Artefacto; dining table and light from Henge.
Designer's Take
What's in a Name?
Juan Carlos Pombo, founder and design director of Miami-based design firm FINE Interior Designs, explains how he goes about creating today's modern great rooms.
Why do you think great rooms are a more popular choice for homes today? The word "great" explains the significance of this space. Today, my clients tend to appreciate the open-concept layout, where the dining, living and lounge areas are all together. 
What are some factors to consider when designing a great room? It is important to think about the flow of the space—not only the physical flow, but also your visual flow. Make sure the room feels as one, but also allows you to differentiate each small space.
How do you bring livability to a great room? The first thing I do when starting any project is refer back to my company name and the words that define it: Flawless, INtrepid, Exquisite. Then, I use bold materials and colors, as well as an abundance of custom millwork, to create elegant contrast and to allow each client to feel sophisticated and unique. Fine Interior Designs, 333 NE 24th St., Suite 1906, Miami; 786.261.3960; fineinteriordesigns.com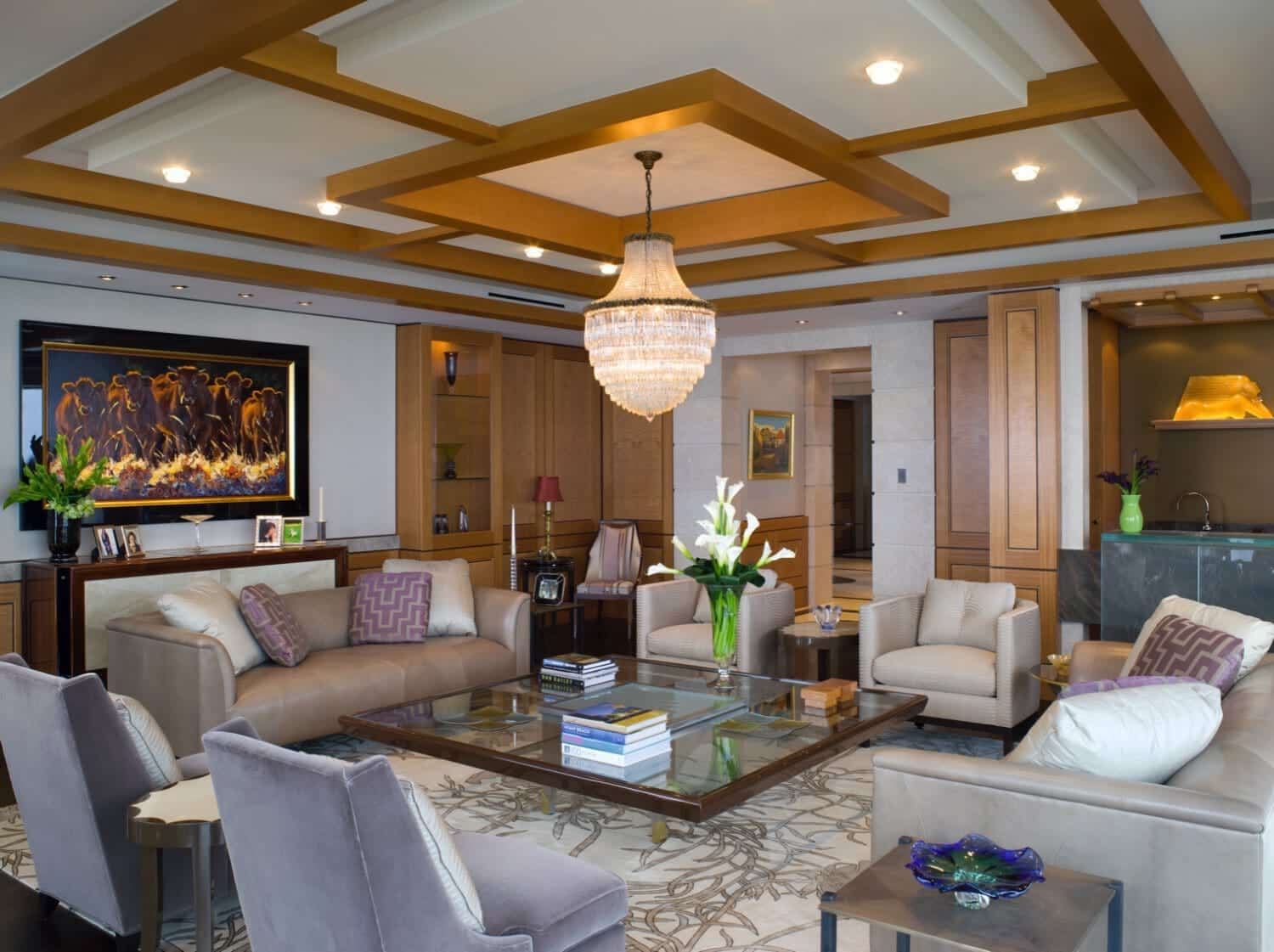 If You Can Dream It, They Can Build It
A home's design is only as good as how it is built; no one knows this better than Patrick Lee, founder and president of Shorecrest Construction, who first came to Miami as part of the team building the Four Seasons on Brickell. Seventeen years later, he has worked on more than 200 commercial and residential projects, including a stunning 7,200-square-foot penthouse at the Four Seasons in collaboration with ODP Architects. We spoke with Lee to get the details.
Tell us about the process of working with ODP Architects. Our job is to build what they envision. We are lucky to have a long-standing relationship with ODP, and we mutually trust each other to deliver beautiful projects. This home is extremely intricate. Every wall is covered with either wood, stone or fabric, and all of these materials needed to come together seamlessly.
What about the incredible ceiling? Like everything in this home, the geometry and complexity of the ceiling required extreme precision. We were working to deliver the aesthetic while maintaining the highest ceiling possible. From the framing, light placement and AC duct coordination to the fabrication and installation of the millwork, there is a very tight tolerance. At Shorecrest, we pride ourselves on exceeding clients' expectations, which leads to our motto: "Beyond Craftsmanship." Shorecrest Construction, 48 NW 25th St., Suite 105, Miami; 305.347.5409; shorecrestgc.com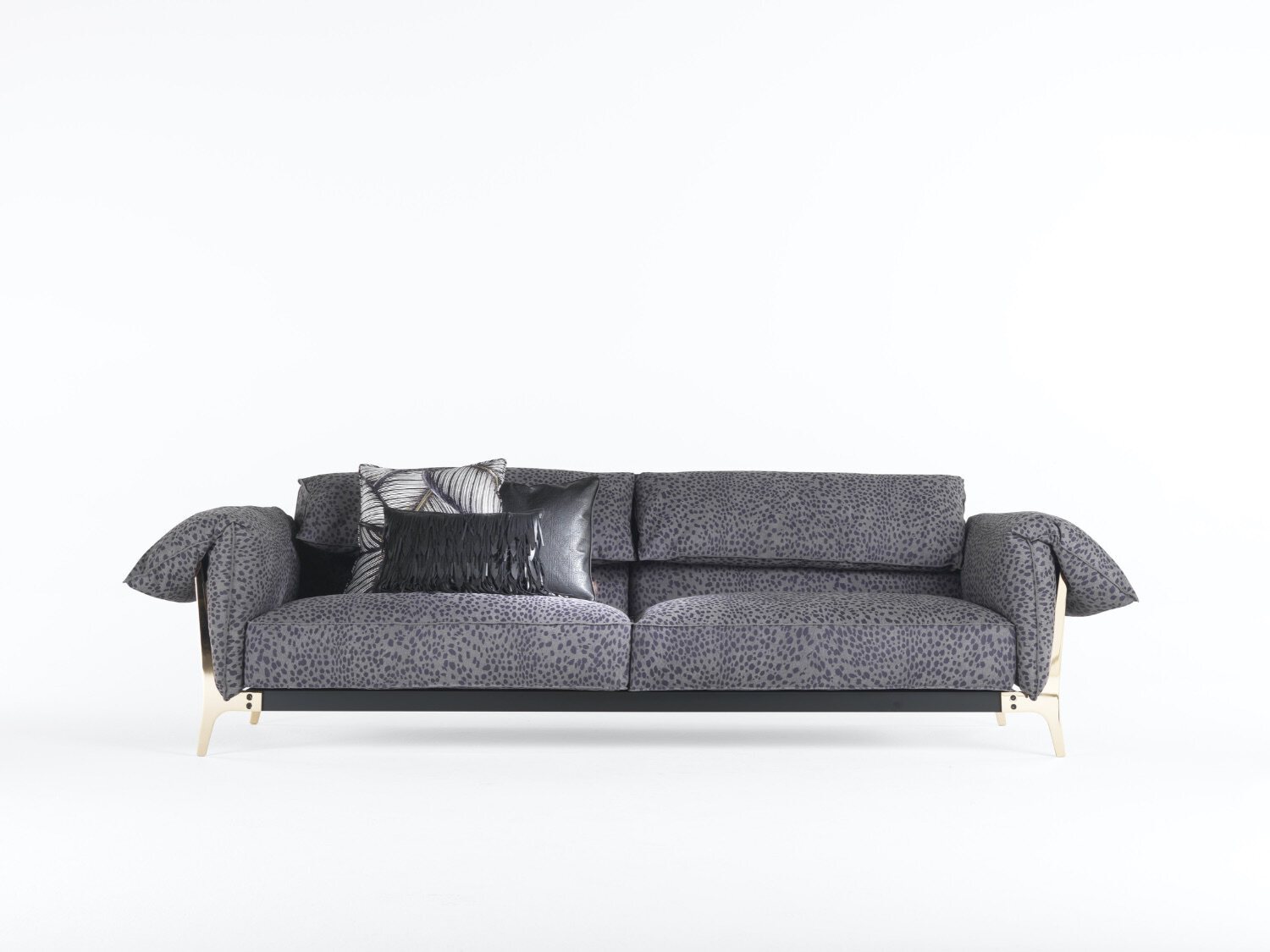 Sofa, So Good
In today's great rooms, furniture isn't just admired, it's used! Accordingly, it's essential to strike the right balance between style and comfort. Miami furniture, lighting and accessories showroom Imperial Interiors may have just what you need. "Roberto Cavalli Home sofas are so original," says Imperial's Managing Director Natalia Topolia of one of the store's top designer brands. "They combine effortless luxury and optimal comfort." The Montego sofa, for example, has a sensual silhouette that is enhanced by softness in the seat and oversized padded armrests. Its metal feet and signature Cavalli logo up the glam factor. Imperial Interiors, 12717 Biscayne Blvd., Miami; 786.482.9000; imperialmiami.com