Home Design Showcase: Give Me Some Space
Who doesn't yearn for some "alone time" every now and then? With a decked-out man cave, boys will be boys… and a beautifully appointed "she shed" lets a woman's inner goddess come shining through. Here, we bring you suggestions on how to design and personalize the private space that's dedicated to you and you alone.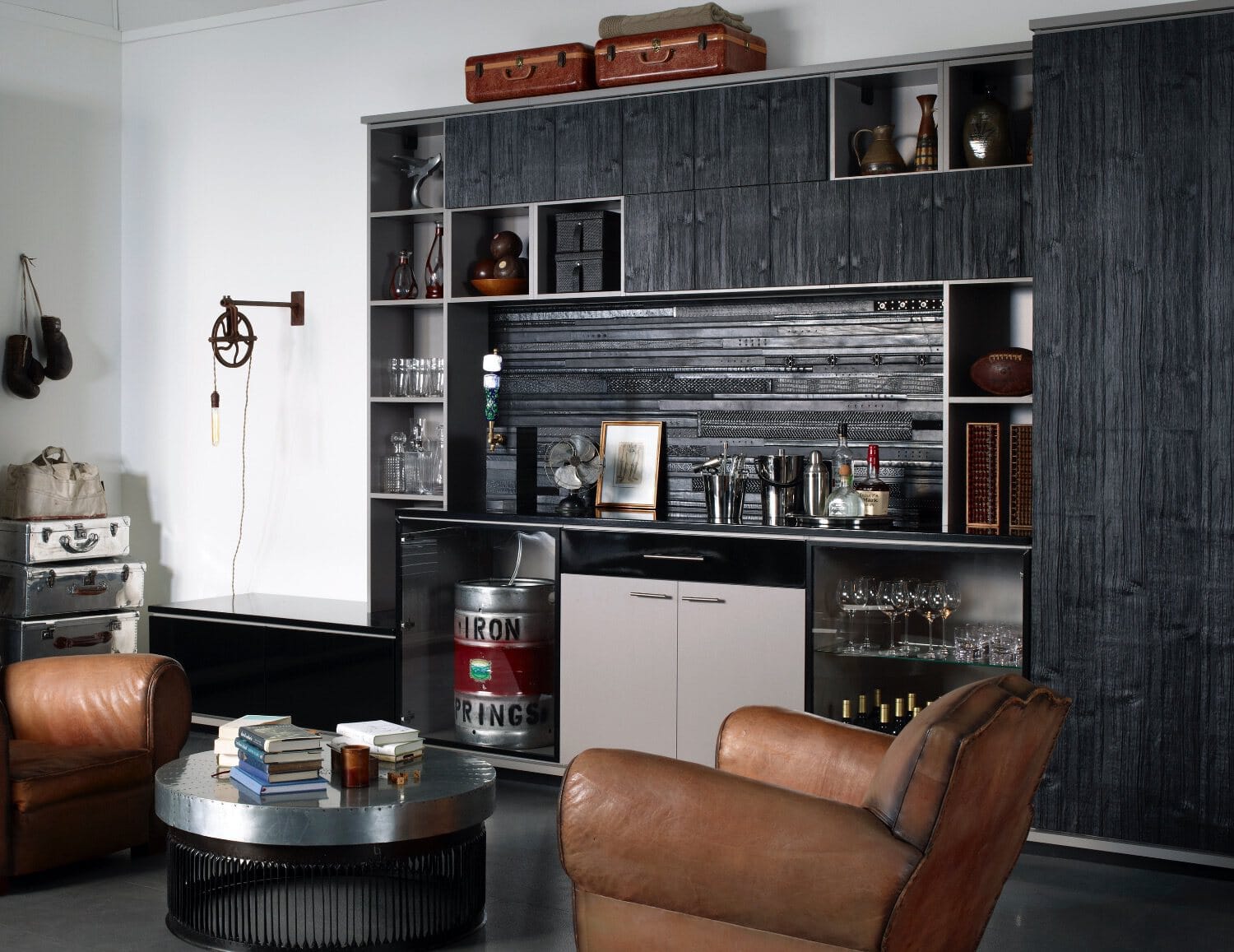 "Man cave" design by California Closets
Designer's Take
A Place of Their Own
With over 20 years of experience in high-end residential interiors, Michelle Castagna, founder of Muse Design Studio, is well-versed in attaining a true sense of home for her discerning clientele. It's not uncommon for them to seek her expertise to create a "man cave" or "she shed" that speaks to the individual's singular taste and interests. 
For Him: "The first order of business when creating a man cave is choosing an optimal location within your home," says Castagna. "It could be an extra bedroom, a garage or a room built with this use in mind." Castagna's vision for the ultimate man cave includes masculine leather upholstery that looks "broken in" and cabinetry crafted in exotic wood veneer. "As a designer, I must be fully aware of the user's passions, whether it be sports, music or anything else," Castagna says. "This helps guide me toward the appropriate artistic layers I need to add in."
For Her: A she shed is a woman's well-deserved personal sanctuary. Whether she wants to do yoga or arts and crafts—or nothing at all—she can do it here in peace and quiet. "I suggest completely disregarding the style restrictions in your existing home and layer in every ounce of femininity that you desire," says Castagna. "The only opinion that matters is yours." Her top tip? "The seating, whether it be a cushiony chair, plush sofa or body-hugging chaise, must embody a sense of coziness and envelope you like a warm blanket." Muse Design Studio, 954.859.6873; musedesign.studio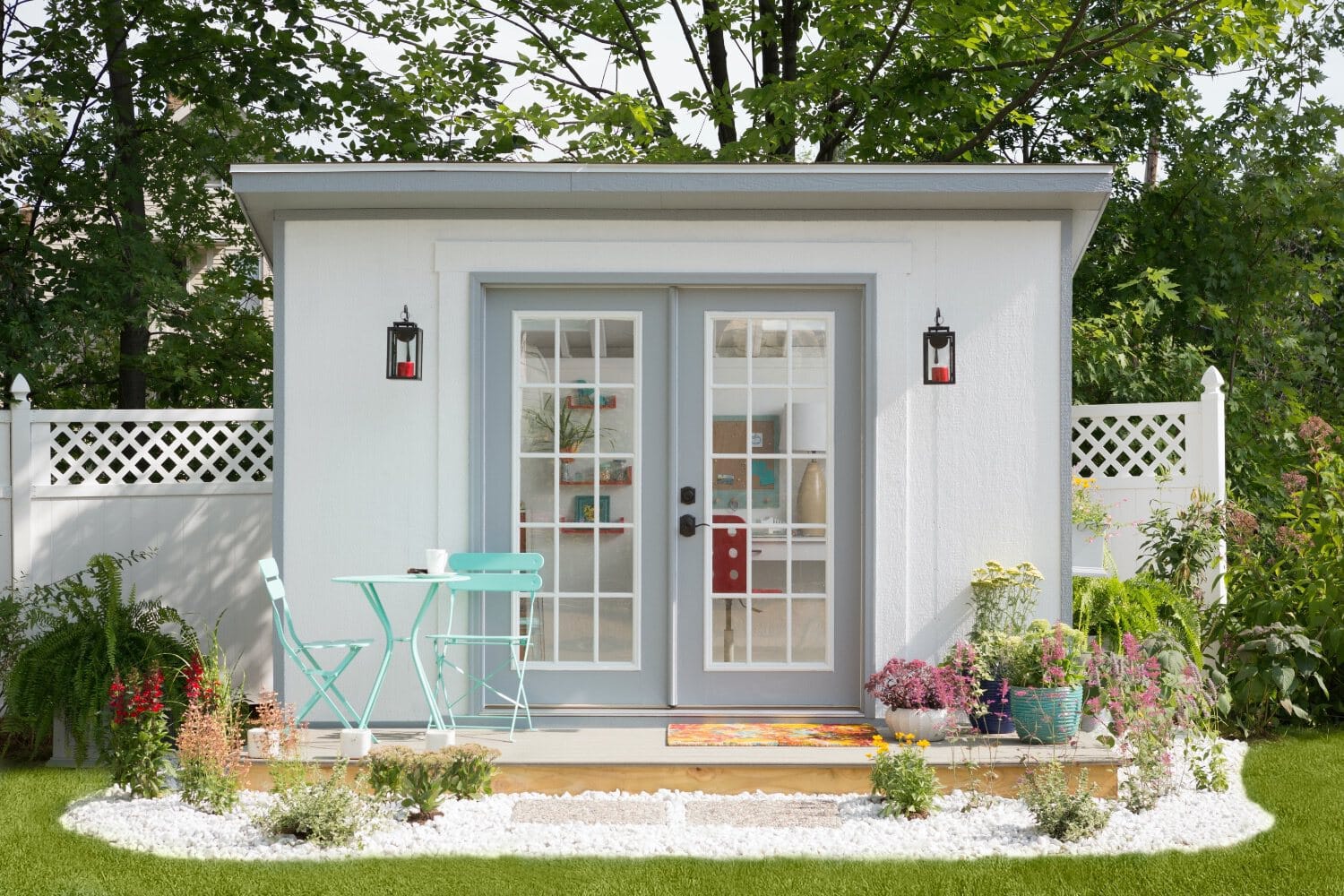 Sights and Sounds
Whether he's watching the big game, catching up on his favorite series or listening to music that soothes his soul, the audio/video components inside a man cave are paramount. "The video display tends to be a focal point of a man cave, and the type of lighting and how it's controlled affect what kind of display is best-suited for the room," says Todd Hanson, president and CEO of Audio One, an industry leader in smart home automation and AV technology. "If a client prefers a front projection system with a giant screen, there shouldn't be a lot of ambient light because the images from the projection could get washed out." Hanson also recognizes that most man caves require audio throughout the space, whether it's surround sound aligned with the video display or speakers that play music from a specific source. "Whatever equipment is chosen for the room needs to be easily controlled through the AV integrator," he says. "As long as it's 'turnkey' and user-friendly, he'll be able to focus on just enjoying the space." Audio One, 35 SW 12th Ave., Suite 101, Dania Beach; 305.945.1230 / 954.843.2837; audio-one.com